Note: these charts are from TradingView.
Stocks
SPY
There isn't much to say here. The SPY is absolutely trending up. This conclusion is strengthened by the healthy volume on green days, especially 8/27. I don't see any big signs of weakness at this point.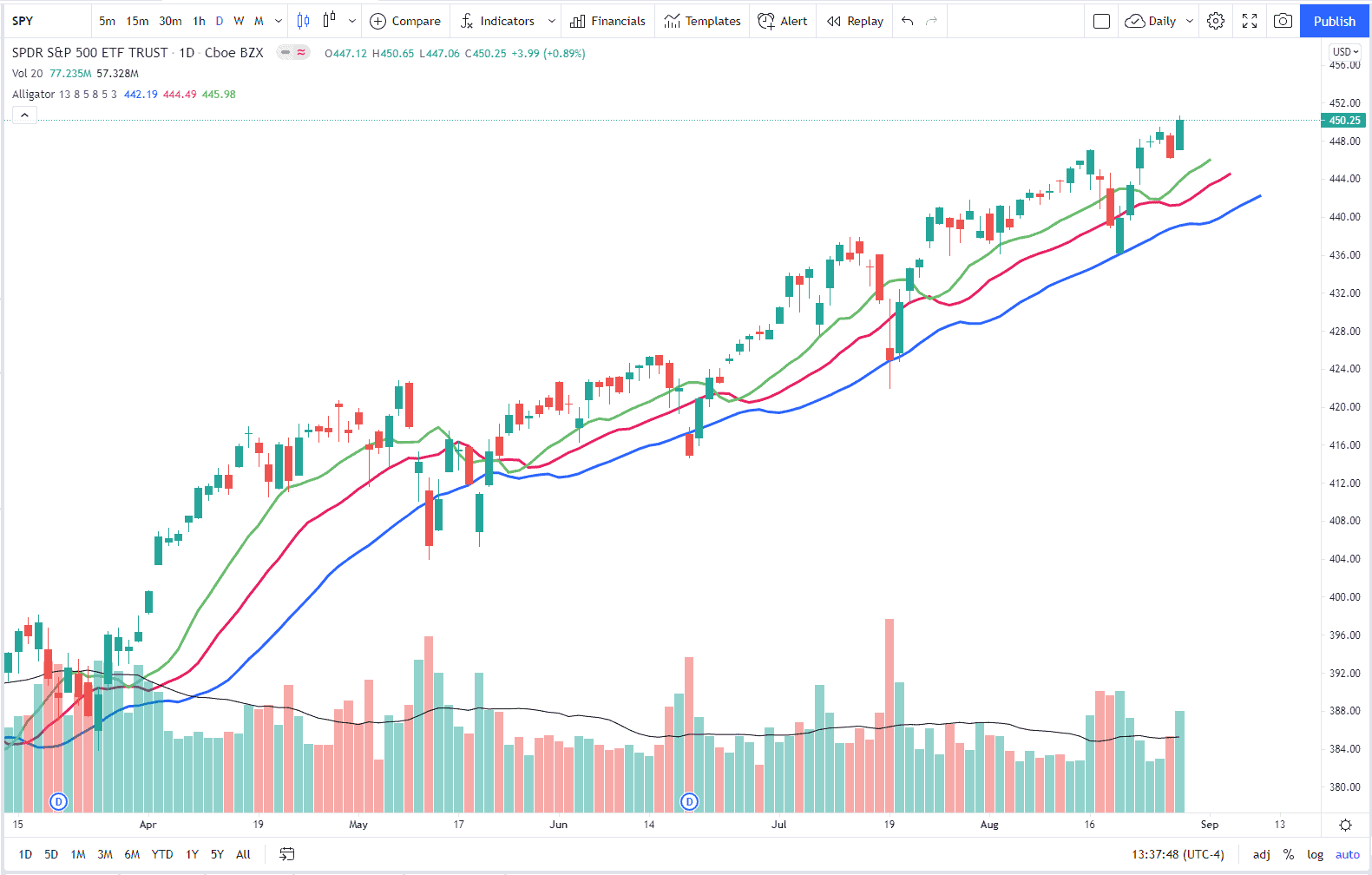 QQQ
The NASDAQ is now trending up as well. It broke out of its consolidation range on 8/21 and has put up a nice ABCD pattern, with the new breakout on 8/27. The volume is a bit weak, but overall not very concerning. It had a strong 3-day upmove starting on 8/19, but on falling volume. Then, it consolidated for 3 days and finally broke out on 8/27 on fairly low volume.
Despite these volume issues, I will assume continued upside until more evidence of weakness emerges.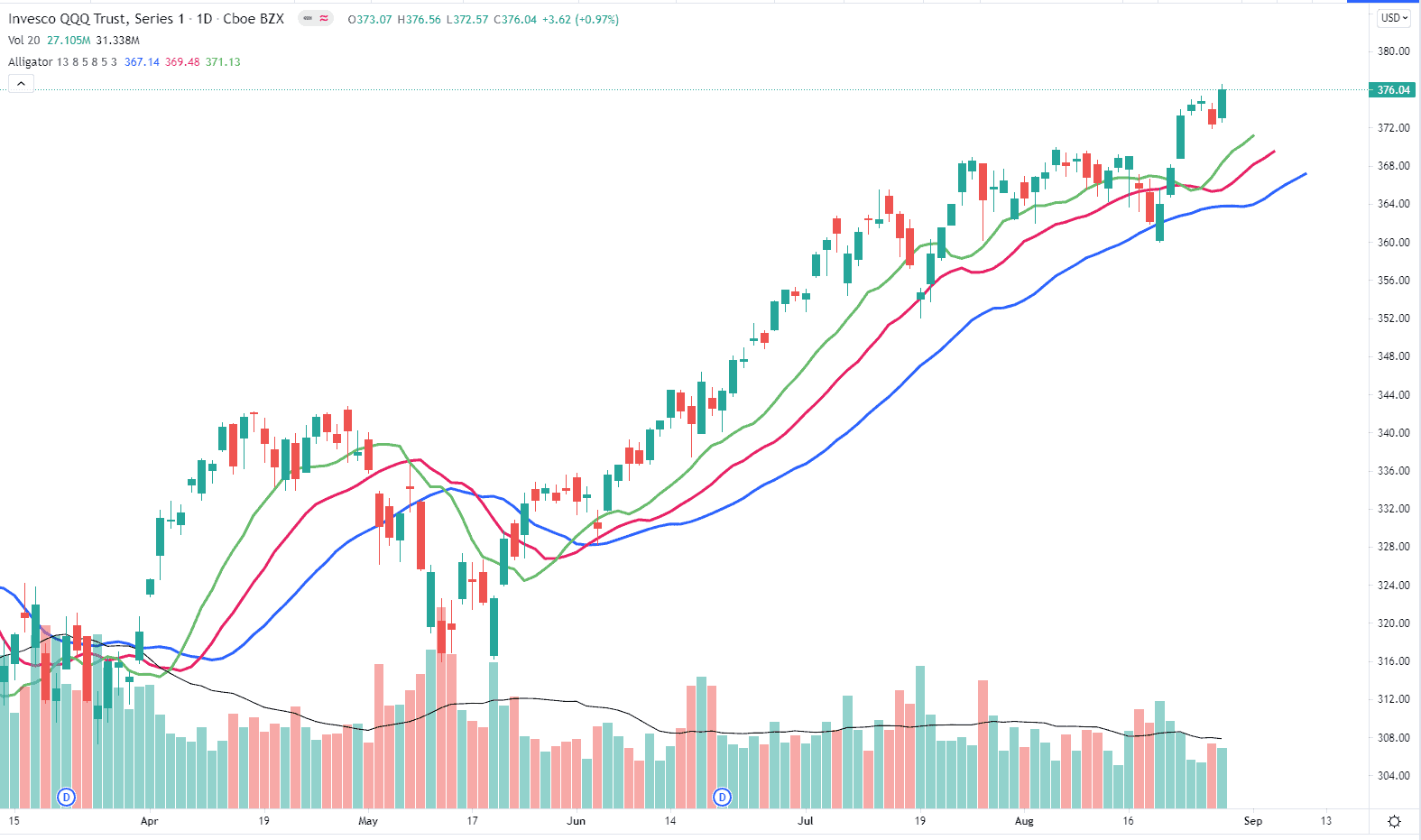 IWM
I have to think that the Russell 2000 continues to consolidate, since there is still not enough evidence of a true upside (or downside) breakout. The last few days put up a strong upside ABCD pattern, but it's still well within its consolidation range.
It needs a strong break past 235 to really say it's in an uptrend, though it may be.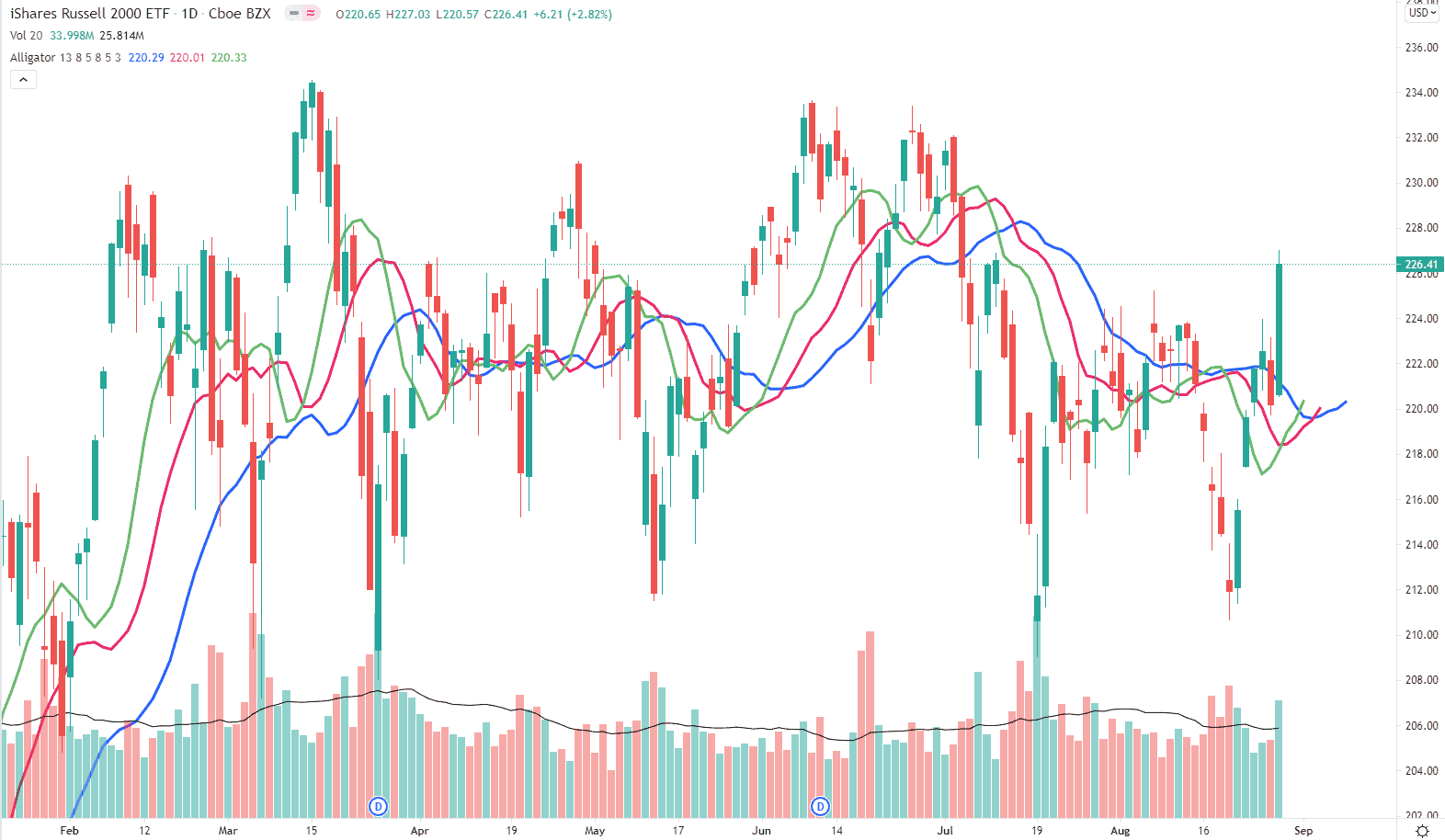 Zooming out to the monthly chart, it looks fairly strong, though perhaps a bit overbought. At the end of the day, I can't make any strong conclusions.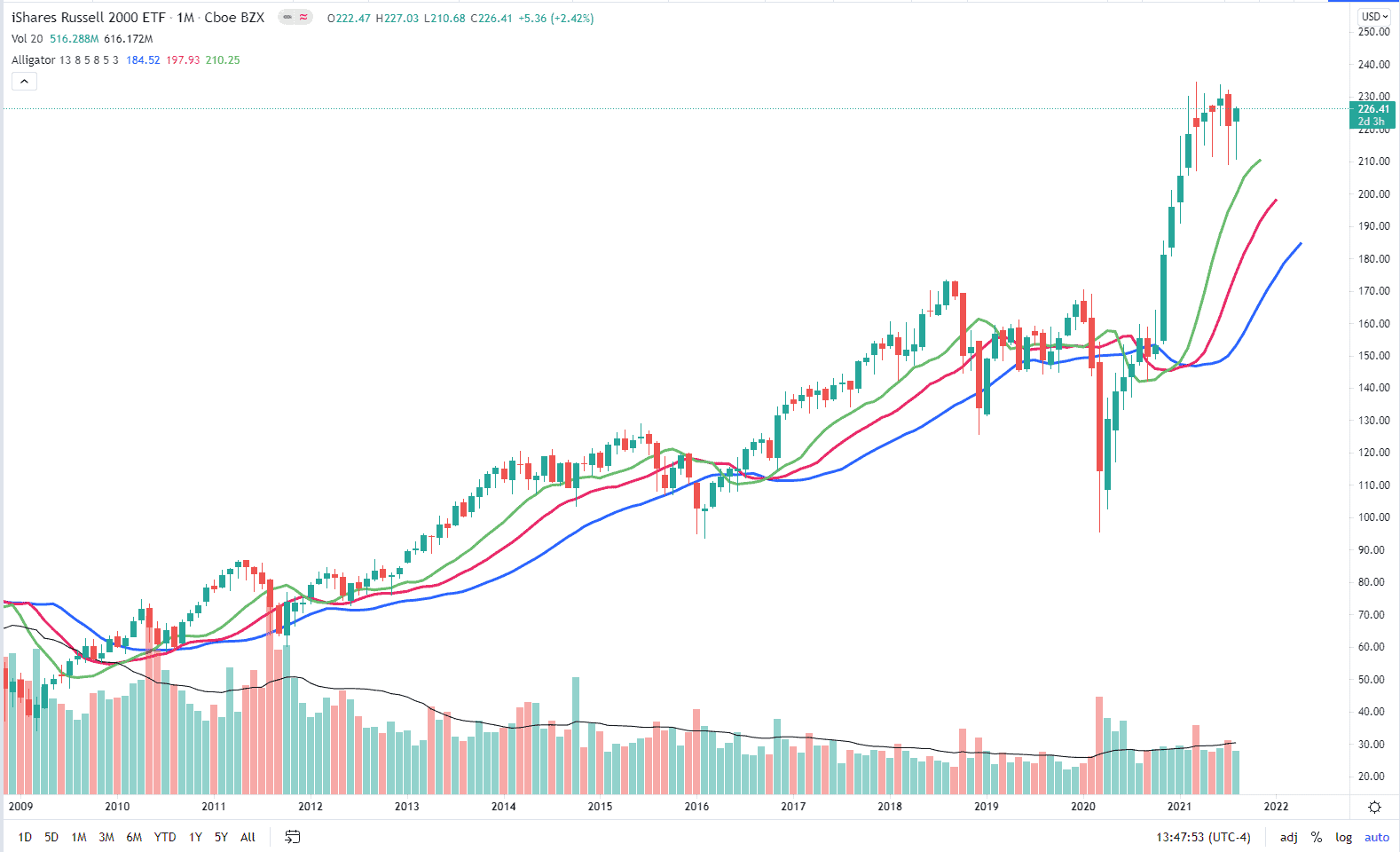 Overall Stock Market
Overall, the stock market seems fairly strong, with the SPY and NASDAQ trending up. Still, the Russell 2000 is inconclusive, and overall volume is a bit weak. Let's remain cautiously optimistic and see what happens into September.
Crypto
Bitcoin
Bitcoin is consolidating as part of an uptrend, on weak and falling volume. A slow, meandering uptrend which does not inspire much confidence for me. I would not open any new BTC positions right now, and would consider taking some profits.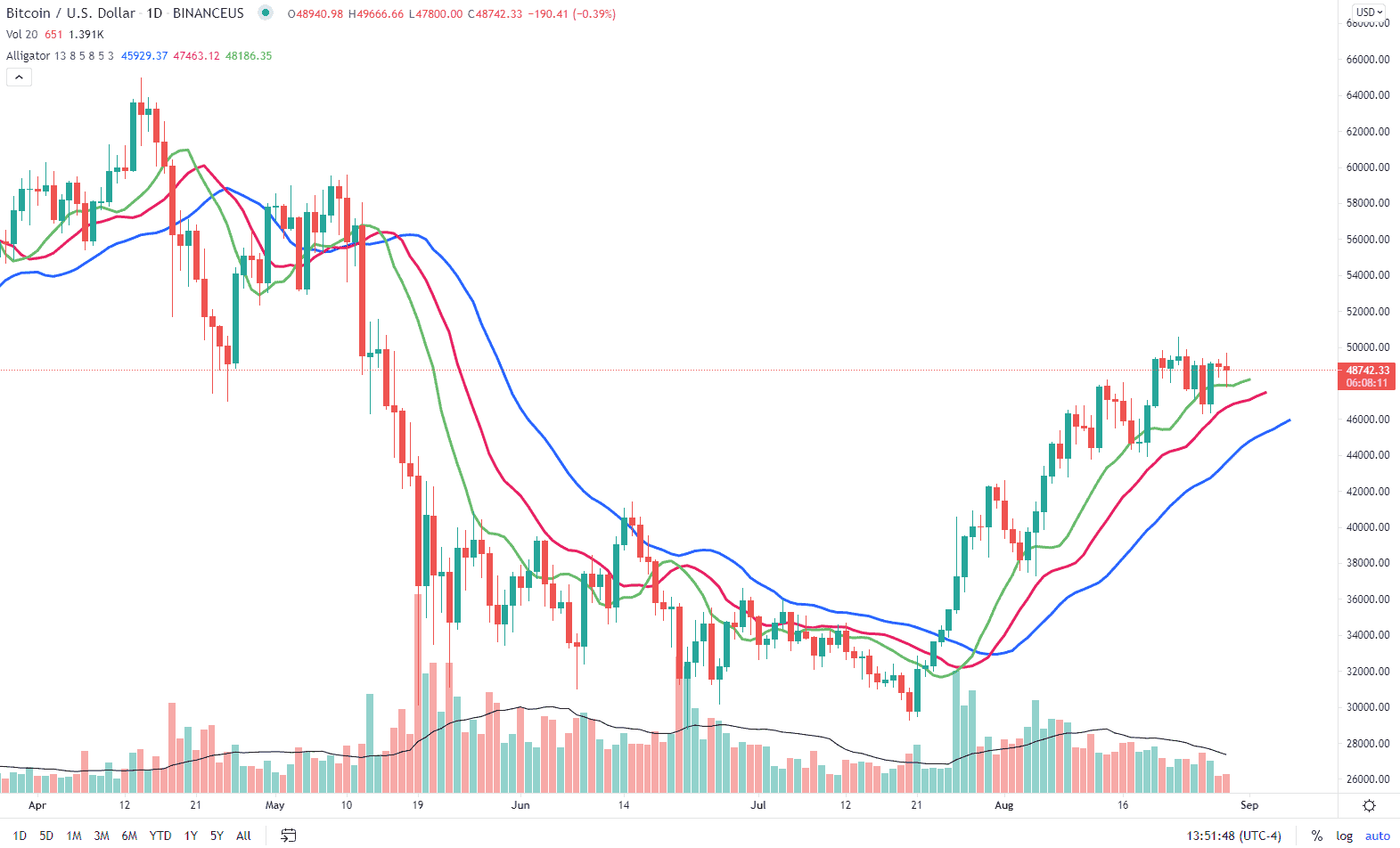 ETH
Ethereum is consolidating after a strong move up. Volume is falling. As a trader, I would not open any new ETH positions right now and would consider taking some profits. I confess that I am an ETH true believer, however, so I continue to buy in as an investor.
From a technical standpoint, a strong breakout past $3,400 may signal a new leg in the uptrend.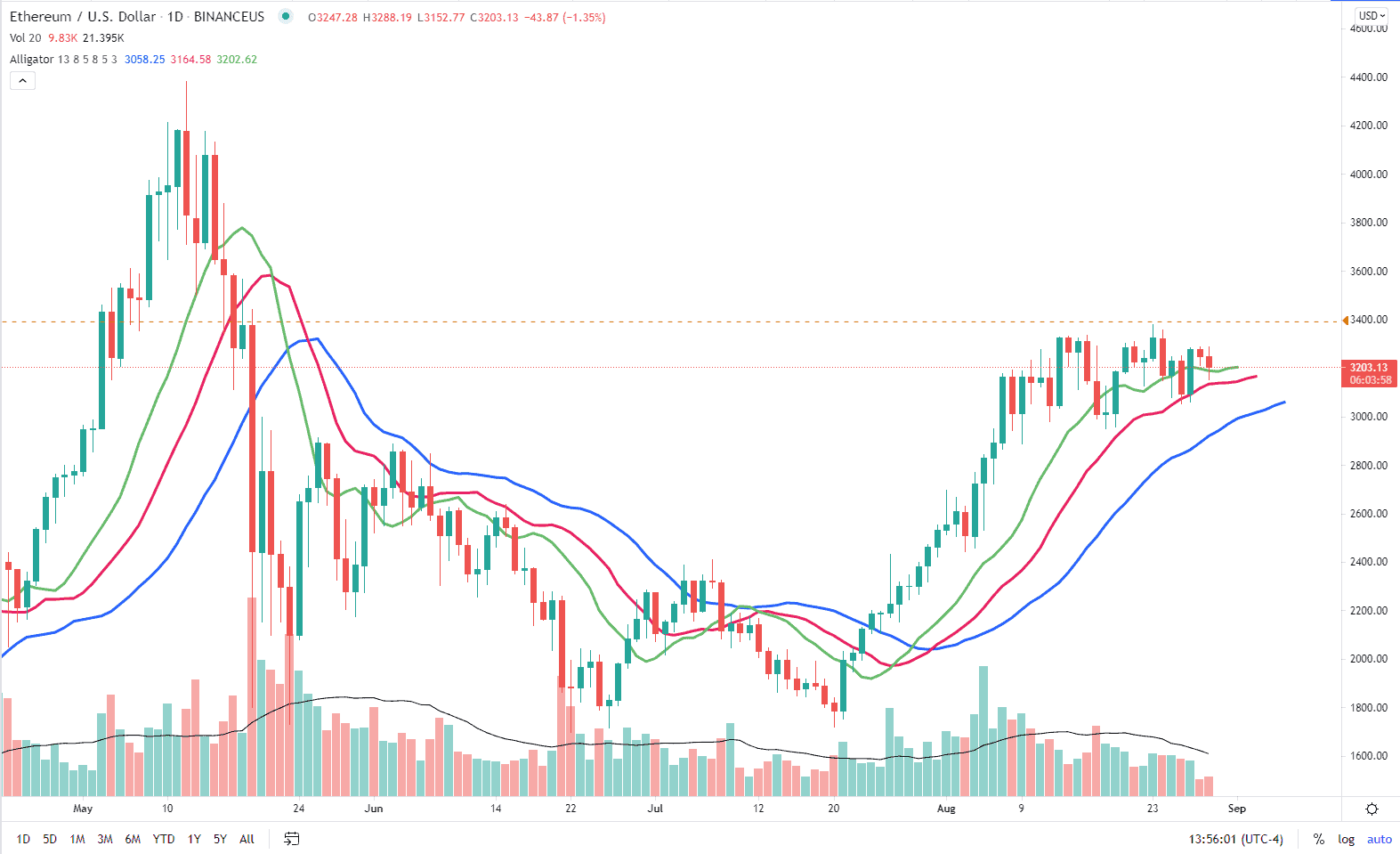 Overall
Fairly bullish on stocks. Expecting consolidation on crypto.
Bonus: Solana
SOL has been on a huge uptrend lately, and it seems likely to continue for the time being. The daily chart shows a nice ABCD pattern followed by a second one which is now entering the consolidation phase. The breakout volume for this second ABCD pattern is somewhat low and therefore concerning, but all else looks good. I would not worry unless it returned to the prior consolidation range, which would mean a drop to about $80.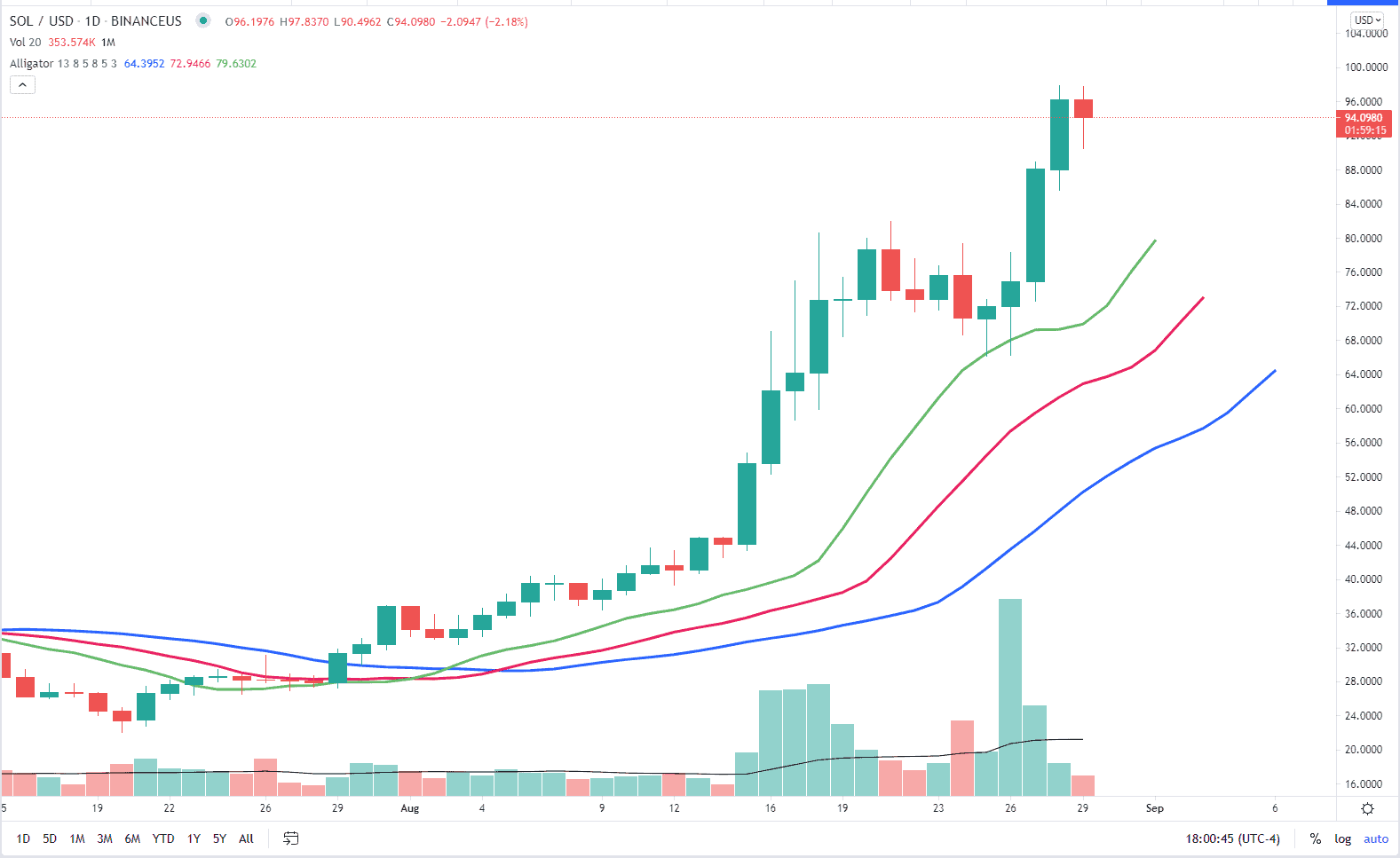 The weekly chart confirms the above, and the volume looks better than it does on the daily. We can see a high-volume breakout and a trend on the Williams Alligator indicator. It does look like it's reaching overextension with the third big bull candle, so I definitely expect a consolidation in the near term, probably followed by more upside.