Note: these charts are from TradingView.
Stocks
SPY
The SPY is definitely trending up, having broken out of its consolidation range on 8/5. The big bull candle on 8/12 is reassuring. I am somewhat concerned about the low volume, though.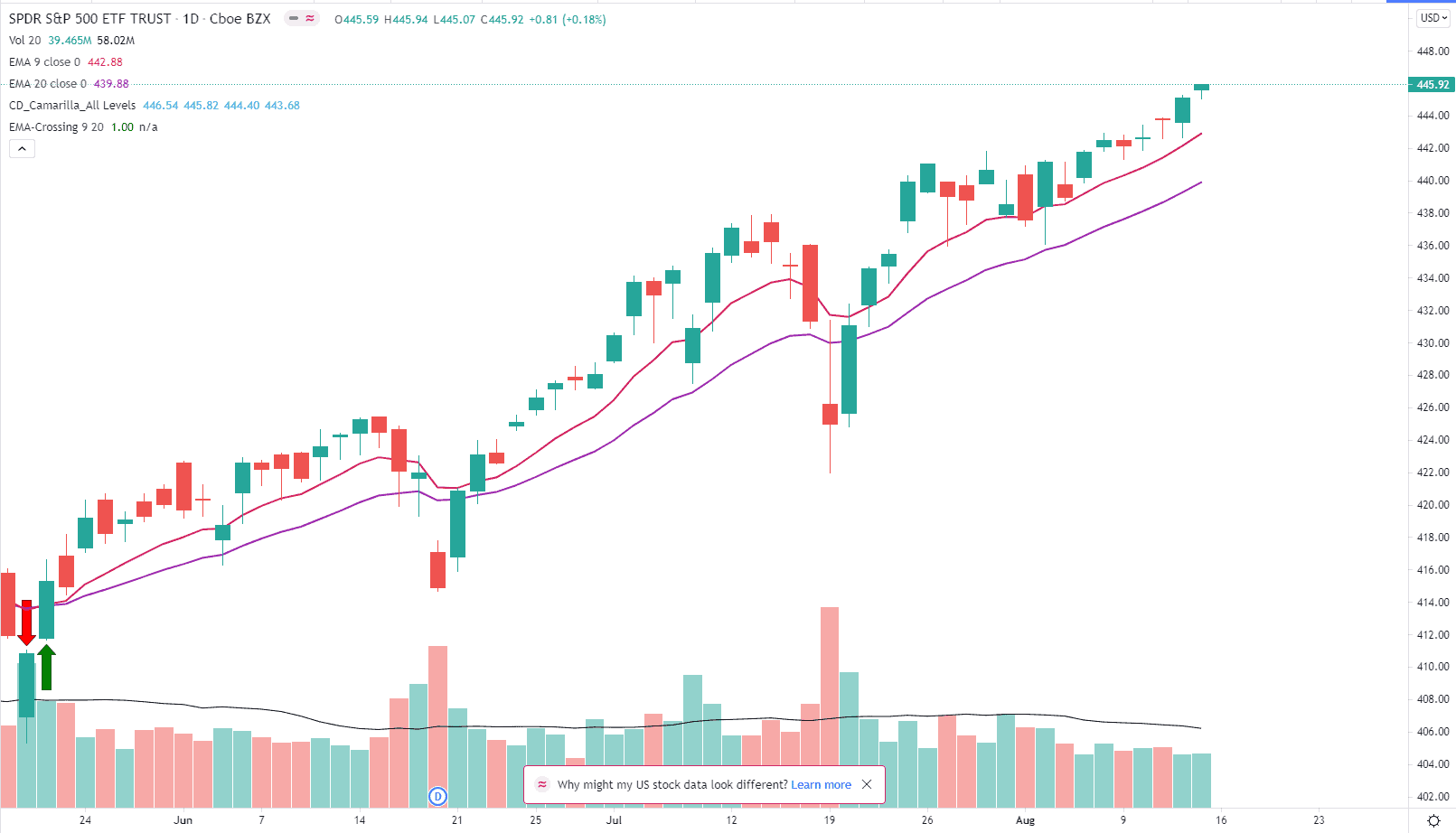 QQQ
The NASDAQ is still consolidating, and indeed had higher volume on down days. It seems poised for an upside breakout to follow the SPY, but that has yet to happen.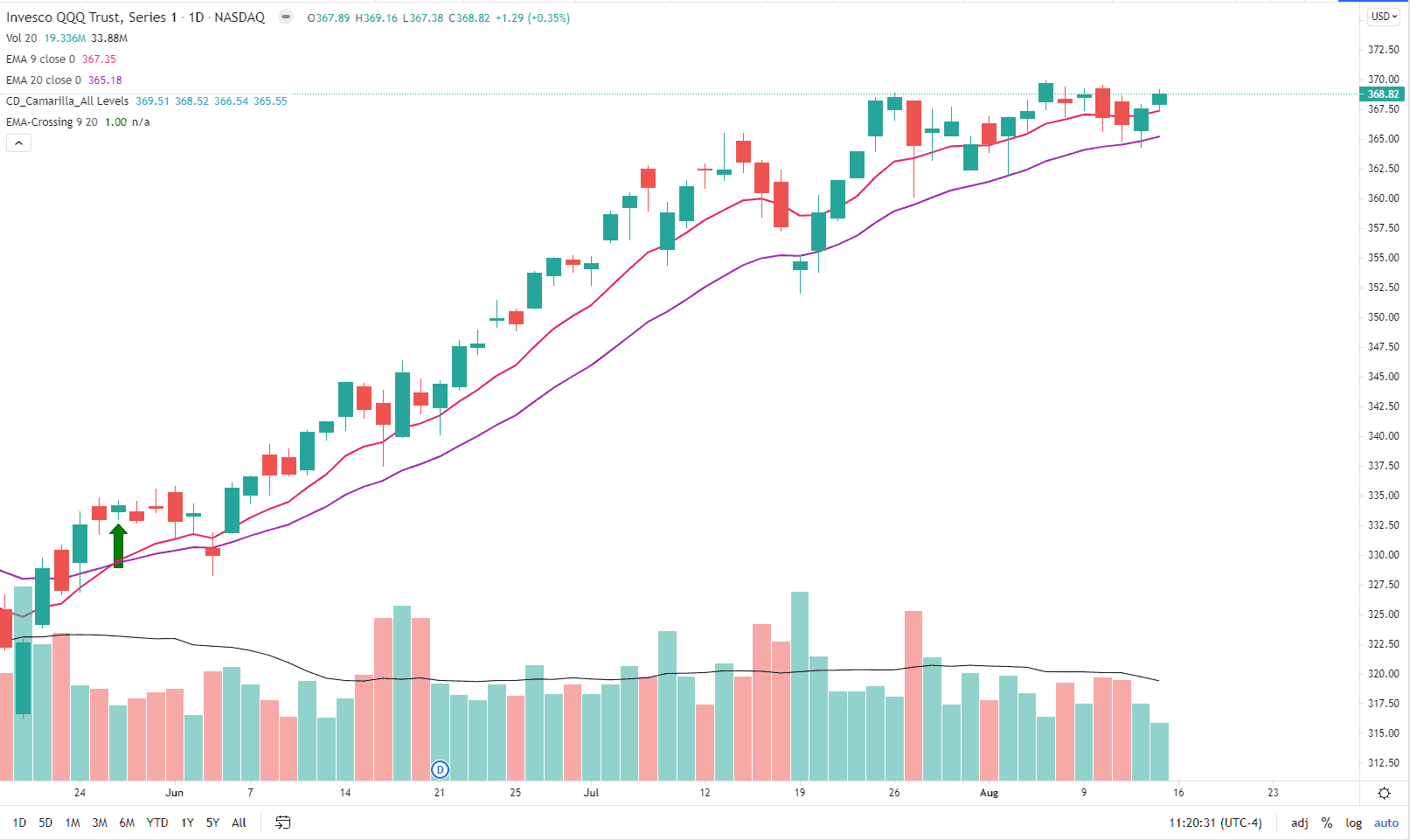 IWM
The Russell 2000 is consolidating, and has been so since February. There is no appreciable trend. A choppy mess.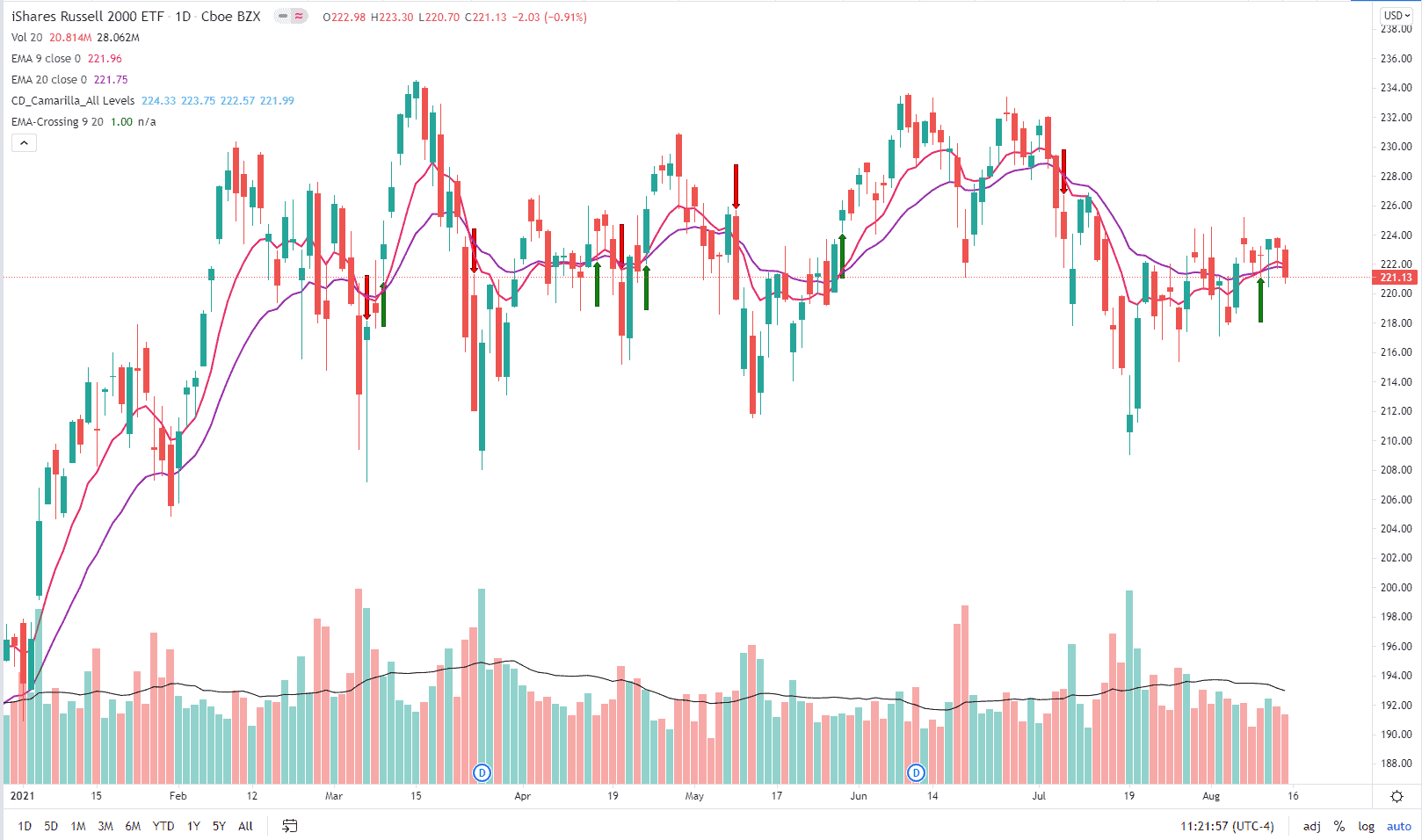 Overall Stock Market
Overall, the stock market shows some strength, especially in the SPY. To be more confident in the upmove, I need to see more volume, and the NASDAQ and Russell 2000 move up as well. My overall impression is one of cautious optimism.
Crypto
Bitcoin
Bitcoin is trending up with moderate strength and somewhat faltering volume. The trend seems to have decelerated after the breakout in late July, and it is now constantly hugging the 9 EMA.
BTC is also just about to hit the big consolidation area of $49,000 to $65,000. I am not actively buying BTC and do not plan to start.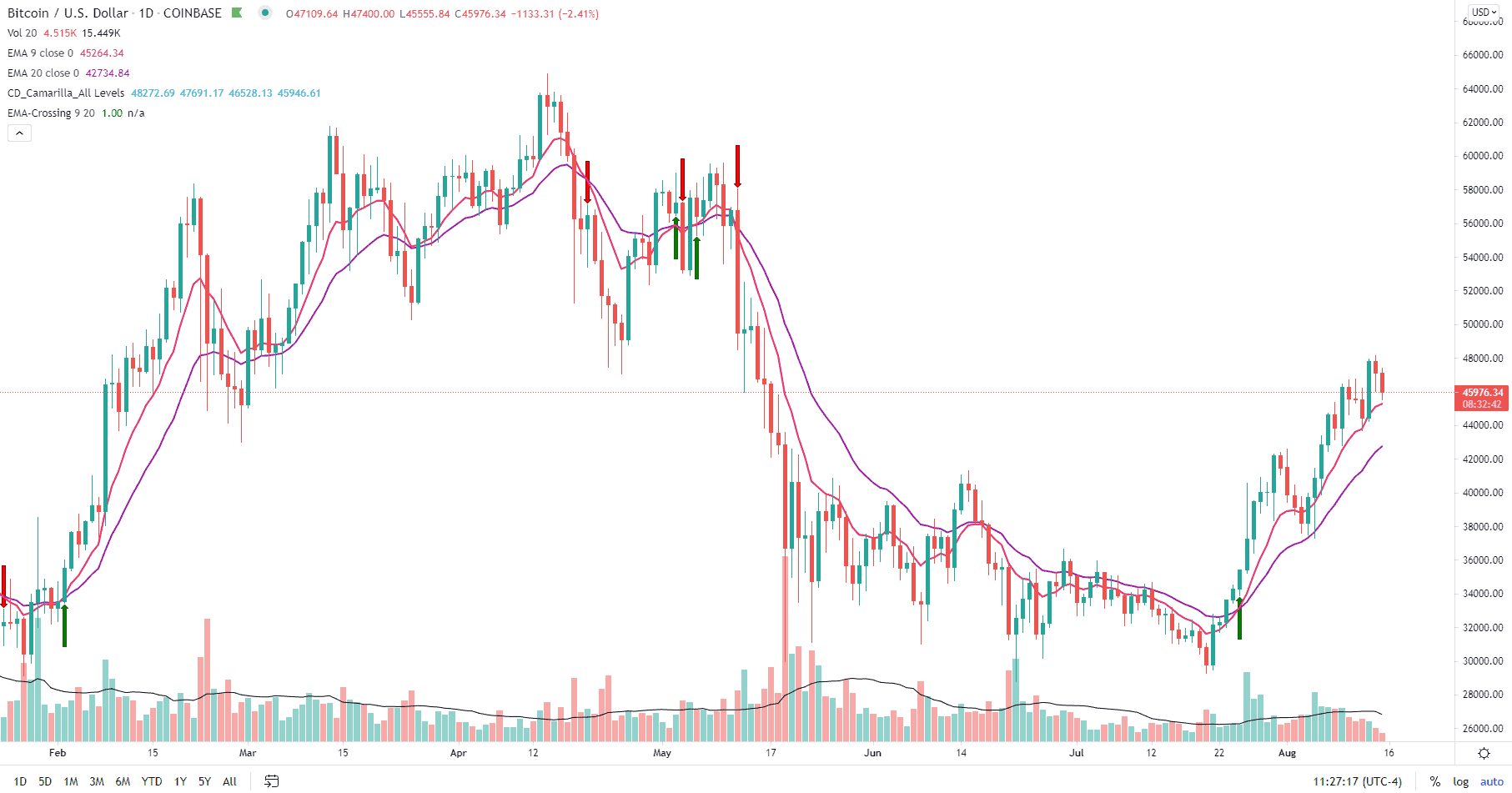 ETH
Ethereum seems to be taking a break right now. I think it's still in an uptrend, but will apparently consolidate in the short term.
Notice the last ABCD pattern. It failed to break out on 3 occasions and finally did so on low volume on 8/13. Next, it fell and is now retesting the consolidation area. I would not be too concerned, though, absent a decisive breakdown below 2,888 (which seems to be the bottom border of the last consolidation).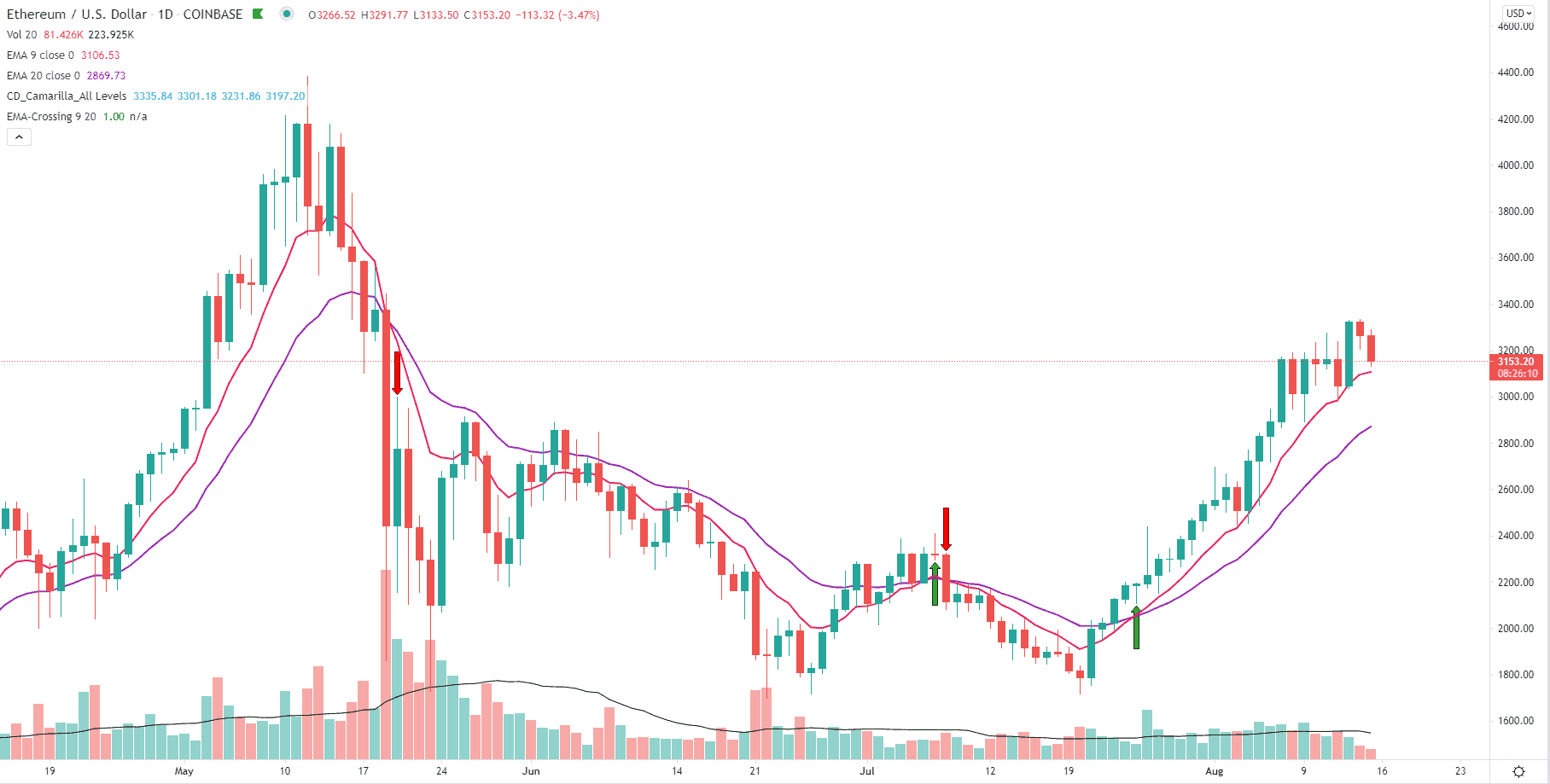 Overall
Mildly bullish on stocks. Expecting consolidation on crypto.