So as some of you may know, I am a developing day trader. I've decided to share my weekly analysis here on occasion. This is not financial analysis, just my own notes which I use for myself. The charts are from ThinkorSwim. I am using the SPY, NASDAQ 100, and Russell 2000 E-Micro Futures, as well as the Bitcoin Micro Futures.
Weekly Stock and Crypto Analysis for the Week of August 2
MES
So the SPY continues to trend up, with the Williams Alligator showing that it's eating right now. Higher highs and higher lows on the daily. It has made a bull flag in the past week, and needs to break up past around 4420 to keep the trend going. The last week of July put up a narrow value area, so it should move this coming week, one way or the other.
Currently, it is in the consolidation phase of the bull flag/ABCD pattern.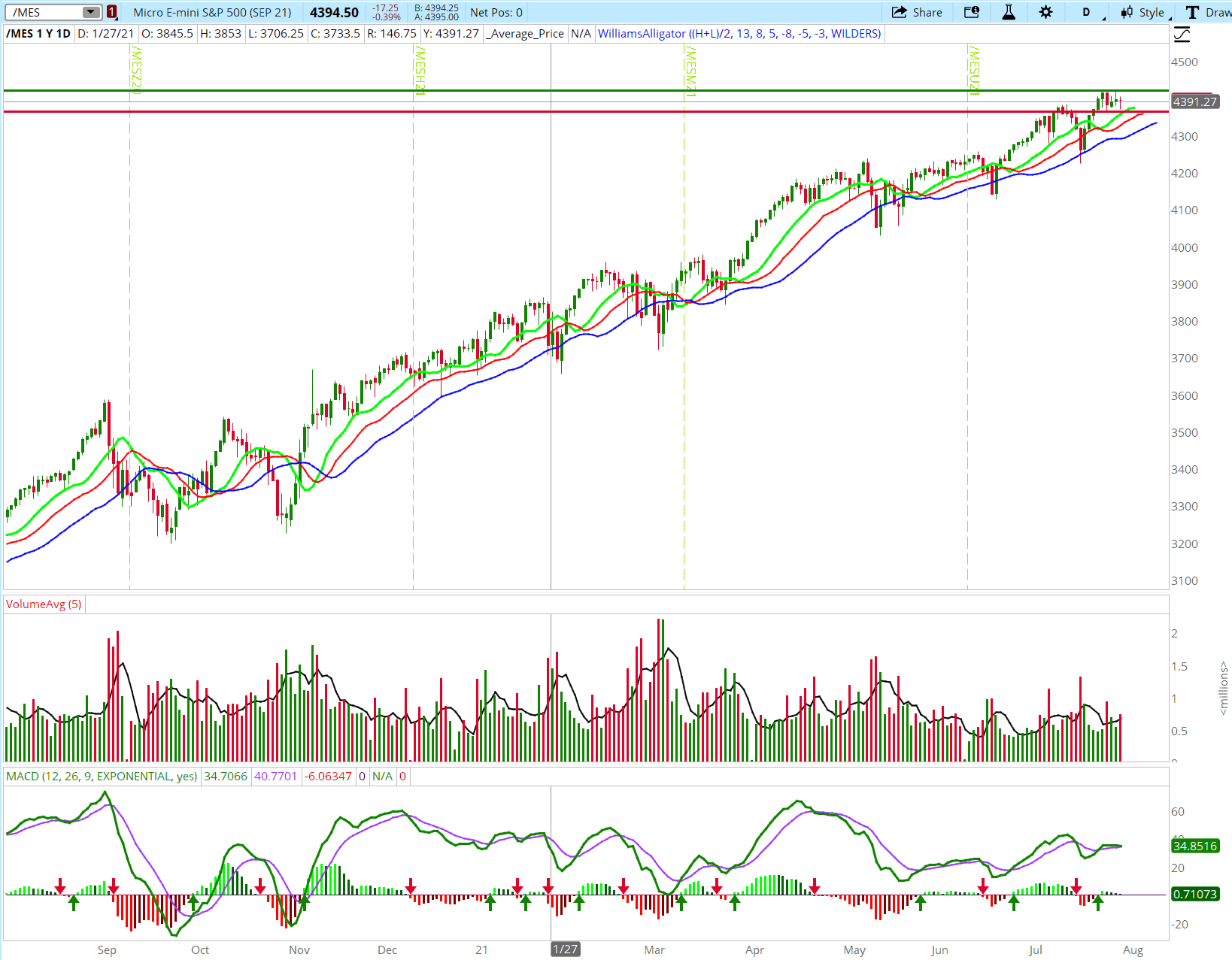 MNQ
The NASDAQ is in an uptrend, but weaker than the SPY.
The weekly value area is fairly narrow from last week and so it should certainly move, but the uptrend is not as strong as that of the SPY.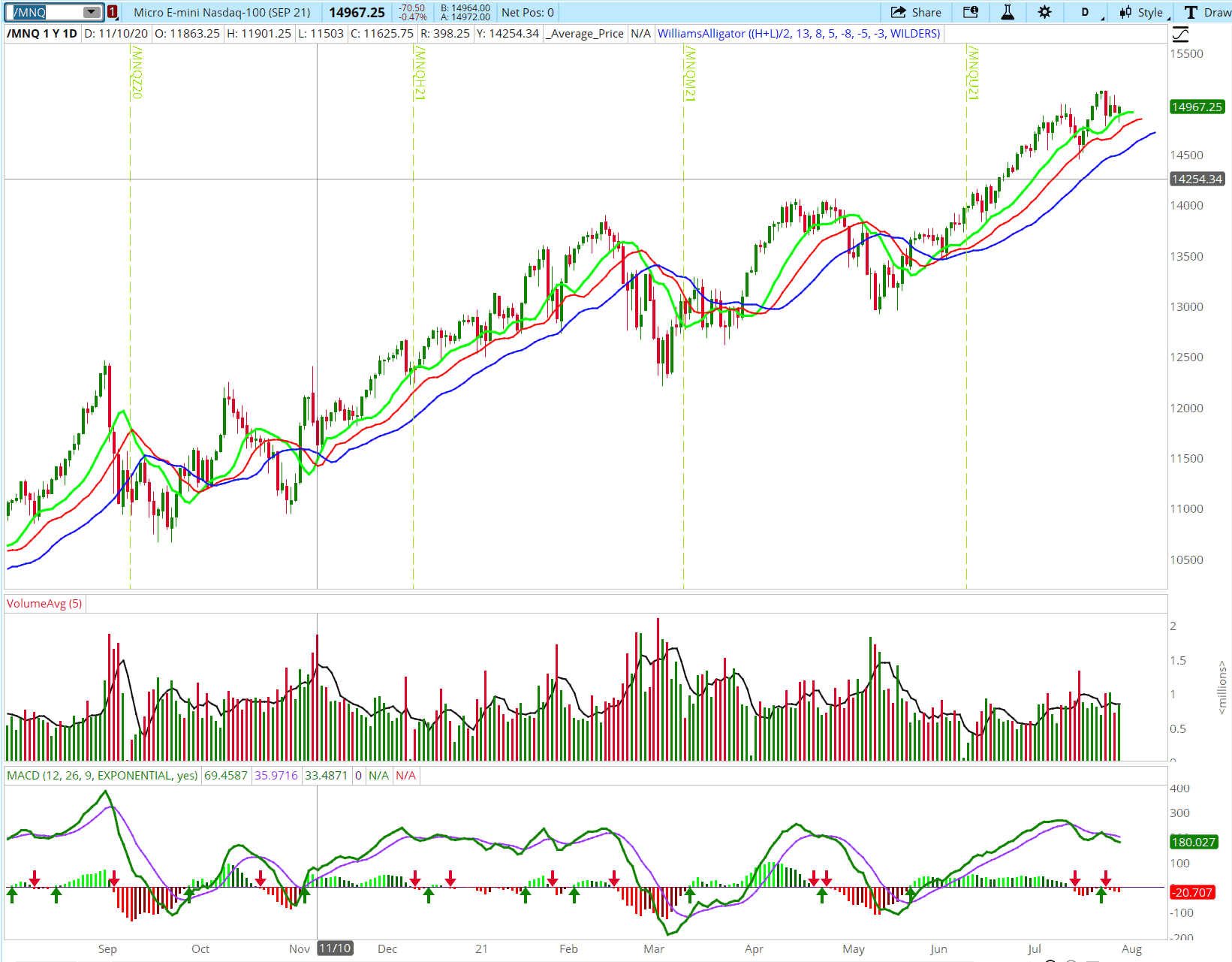 M2K
The Russell 2000 is consolidating, and has been so since February. There is no appreciable trend.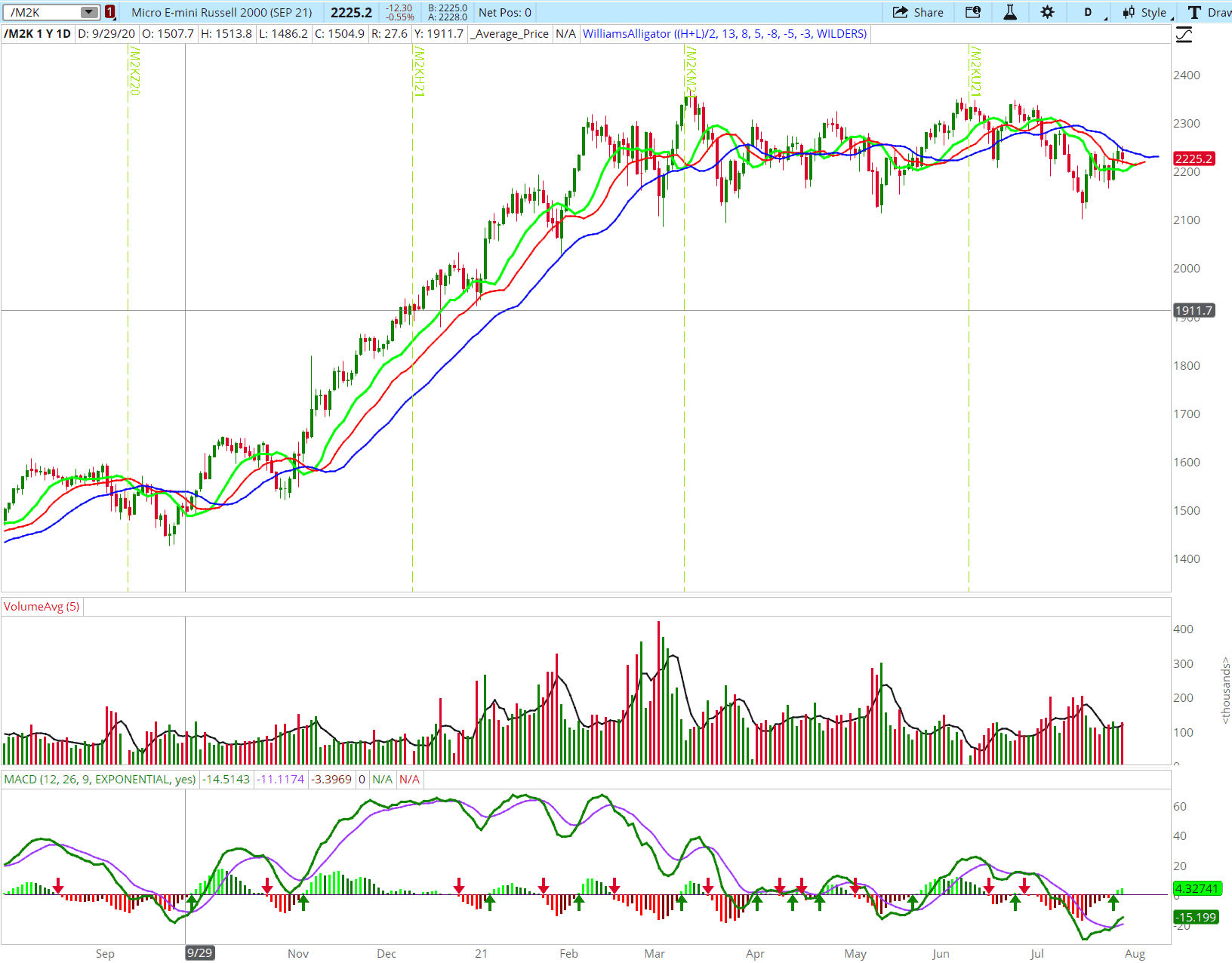 Overall Stock Market
Overall, the stock market shows mild strength, particularly in the SPY. To me, this suggests a flight to large, quality companies. The riskier tech-heavy NASDAQ also shows some strength, but less than the SPY. The even riskier small-company Russell 2000 is directionless.
Meh. The approach is mostly to wait for the breakouts.
MBT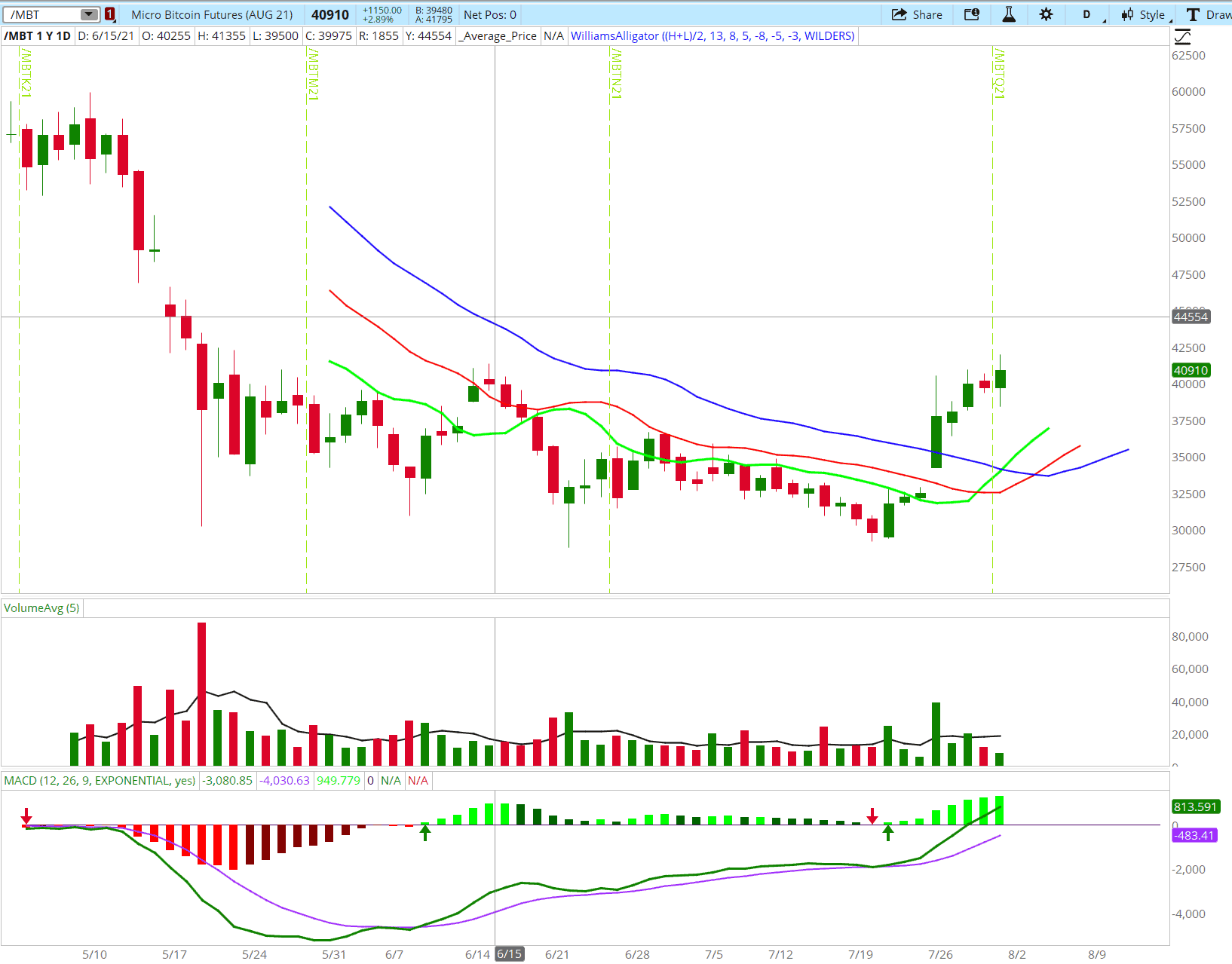 BTC seems to have begun an uptrend. It seems strong (the Alligator is eating), and appears to be in the consolidation phase of an ABCD pattern on the daily. The monthly value area is narrow from July, and so this supports the idea of price discovery.
The weekly value area is wider, though. Therefore, I expect it to continue to uptrend, but it may consolidate for the next few days or a week or so.
A confirmed, high-volume breakout from 42,000 might be a good place for an entry to the upside.