Note: all charts are from ThinkorSwim.
Stocks
MES
I am cautiously optimistic that the SPY is breaking out of its consolidation range. On Friday, it did technically break out by going past ~4420, but on somewhat low volume and on a small candle. It's too early to tell whether this is a real breakout, so I think further observation and caution is in order.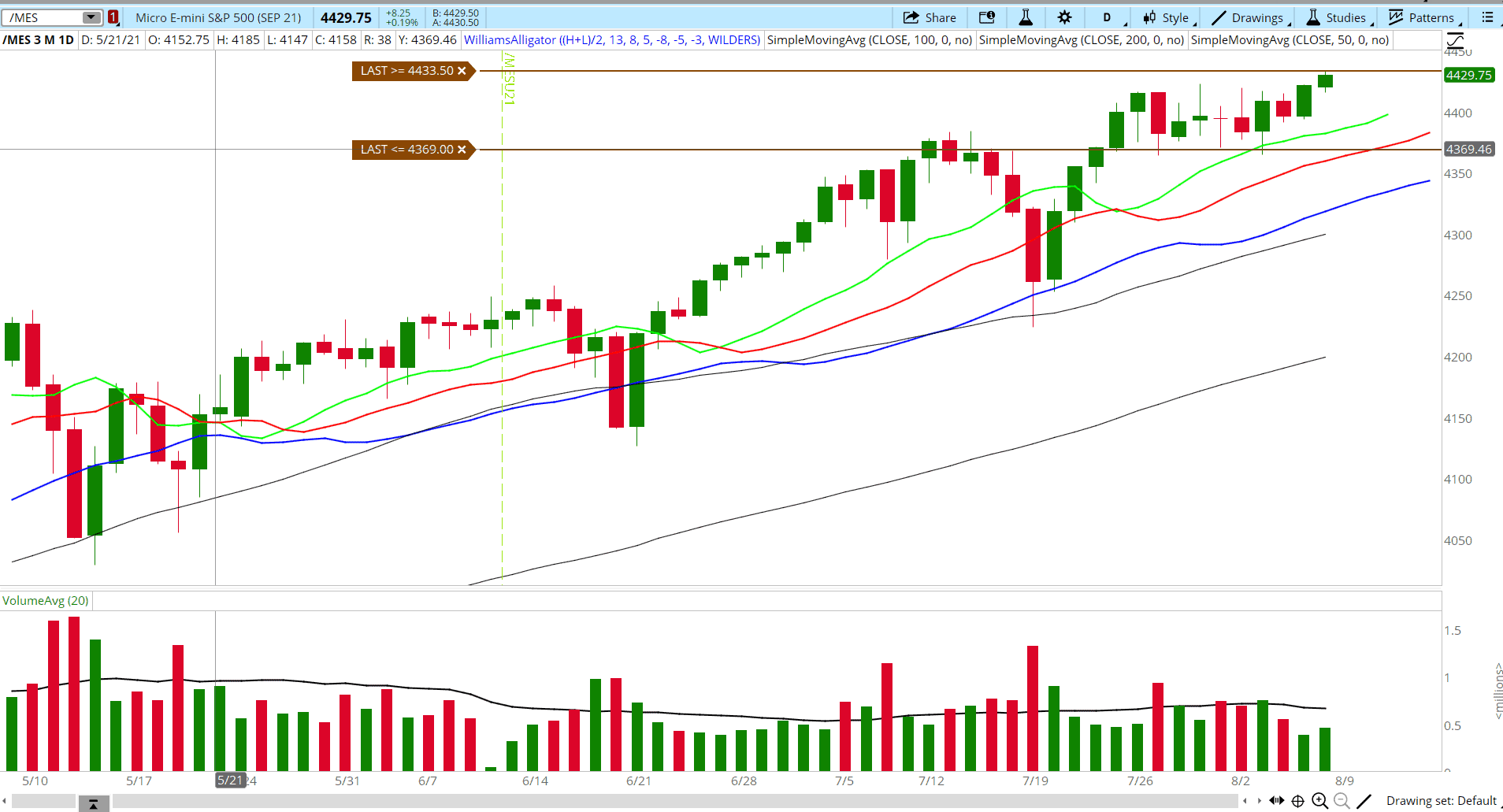 Heikin Ashi candles also point to a breakout: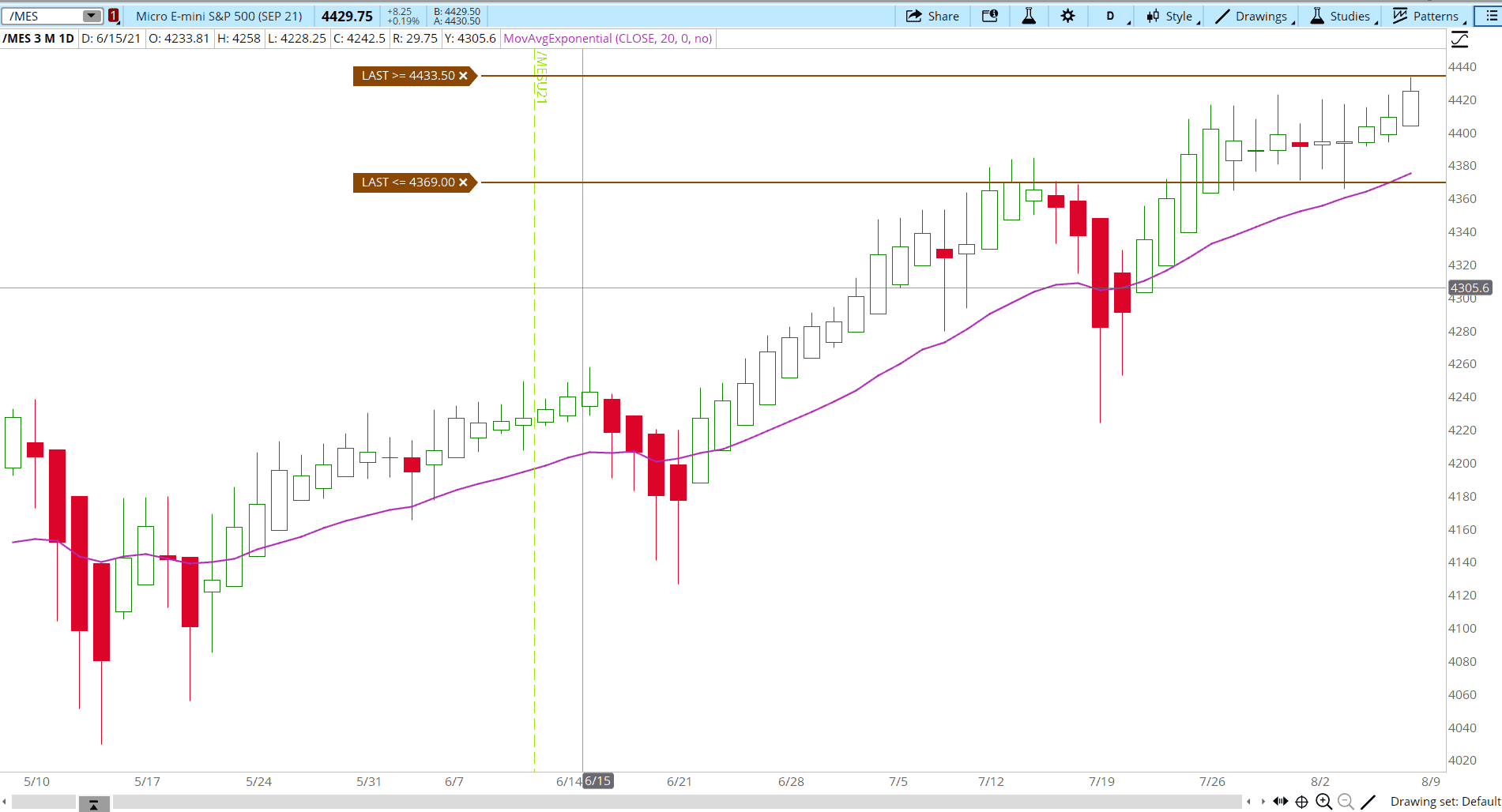 Still, I am not comfortable calling it a true breakout yet. Let's wait and see what happens next.
MNQ
The NASDAQ failed to break out, and failed on somewhat elevated volume. Right now, I can only foresee chop ahead, at least until we get a real breakout supported by volume.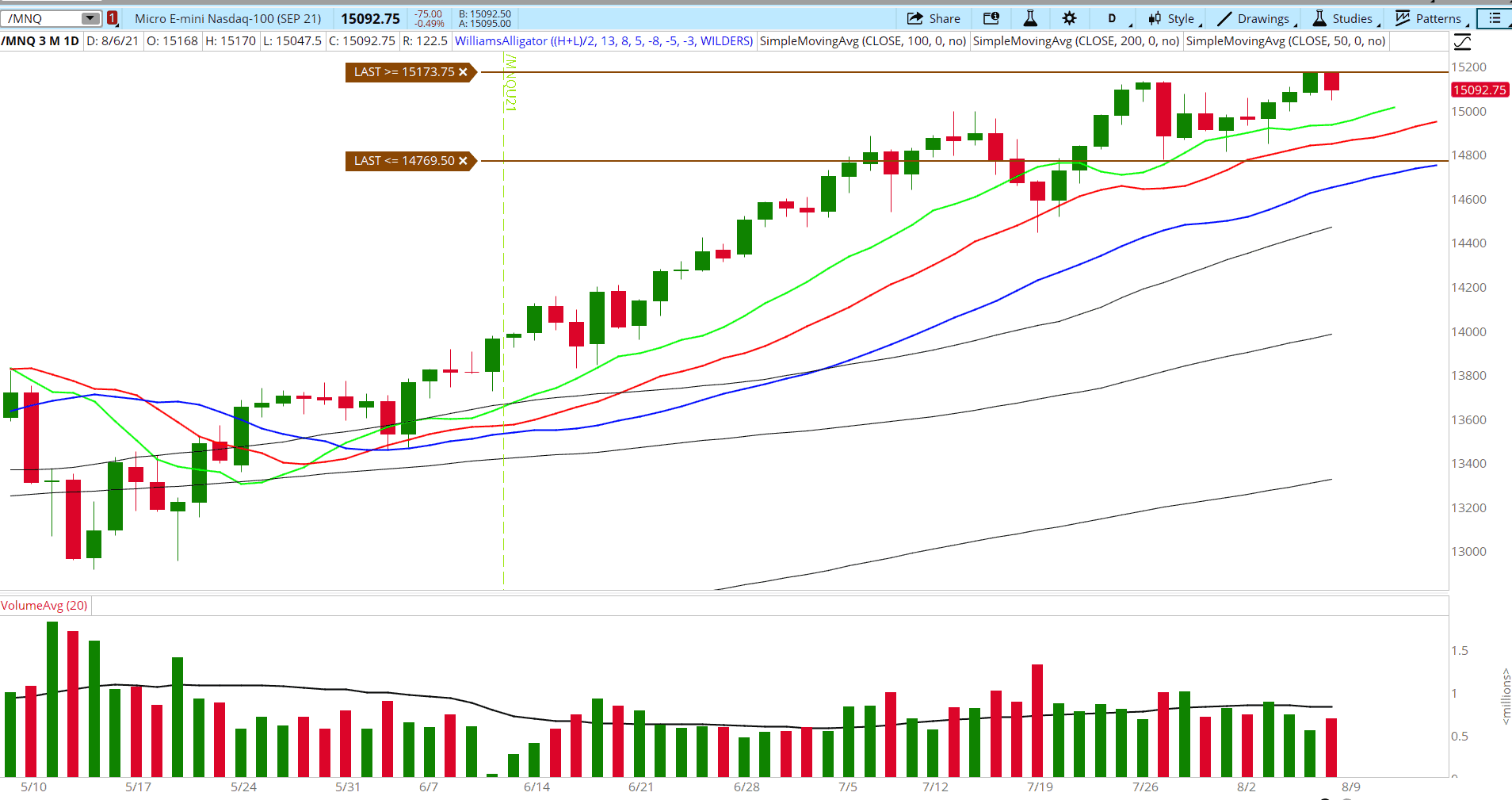 M2K
The Russell 2000 is consolidating, and has been so since February. There is no appreciable trend. The last few days have put up a lot of upside wicks, showing that the bulls simply cannot break through even a middle level within the consolidation.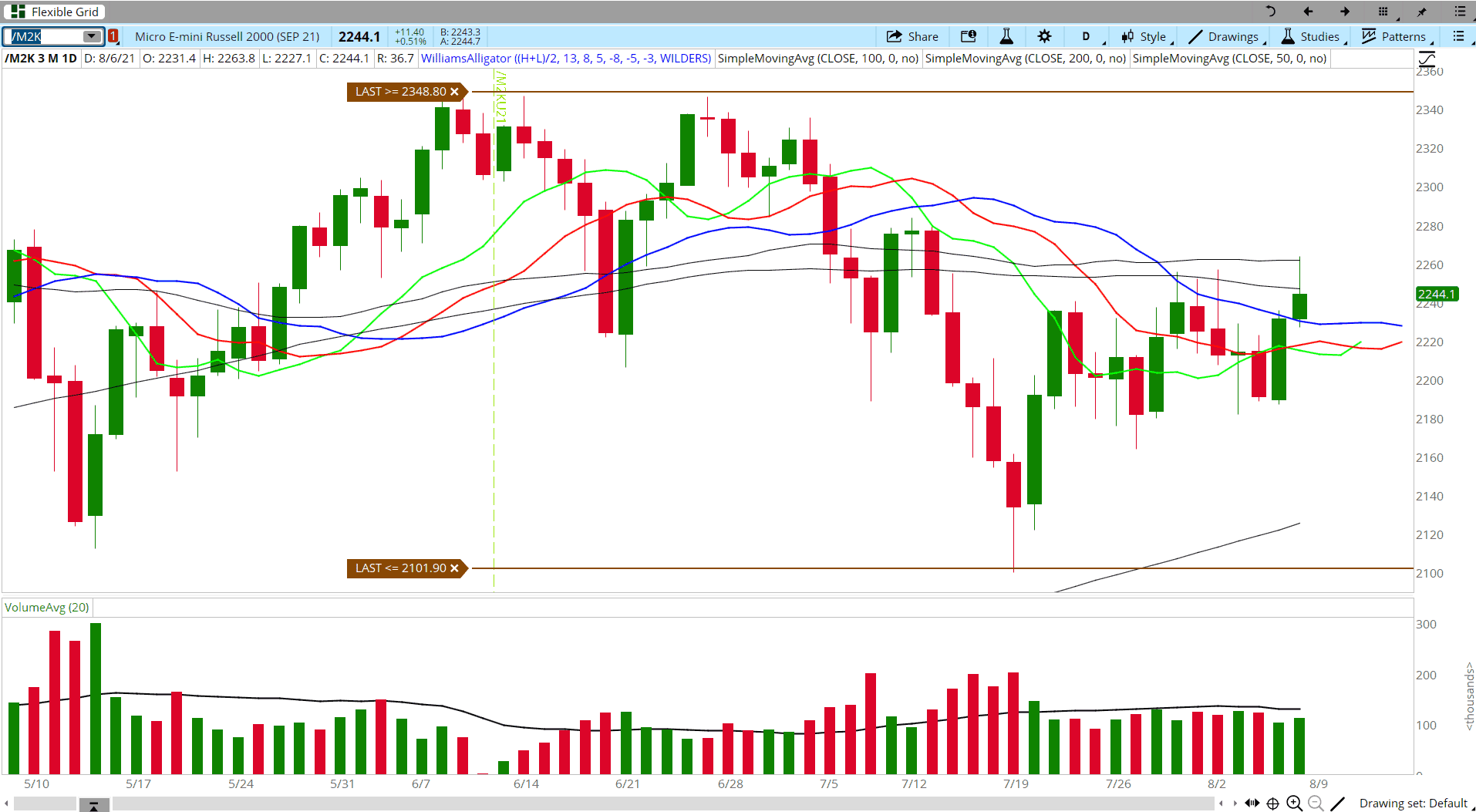 Overall Stock Market
Overall, the stock market shows very mild strength, especially in the SPY. I am not very optimistic about big moves until we get some sort of significant breakout or catalyst. Right now, I have to expect further chop until the picture changes.
Crypto
MBT
Bitcoin is trending up with moderate strength. It put up a bullish hammer candle and then a small-ish, hammer-ish bull candle on elevated volume in the past two days. I am optimistic for further price discovery to the upside, though we have to see if the trend continues and strengthens.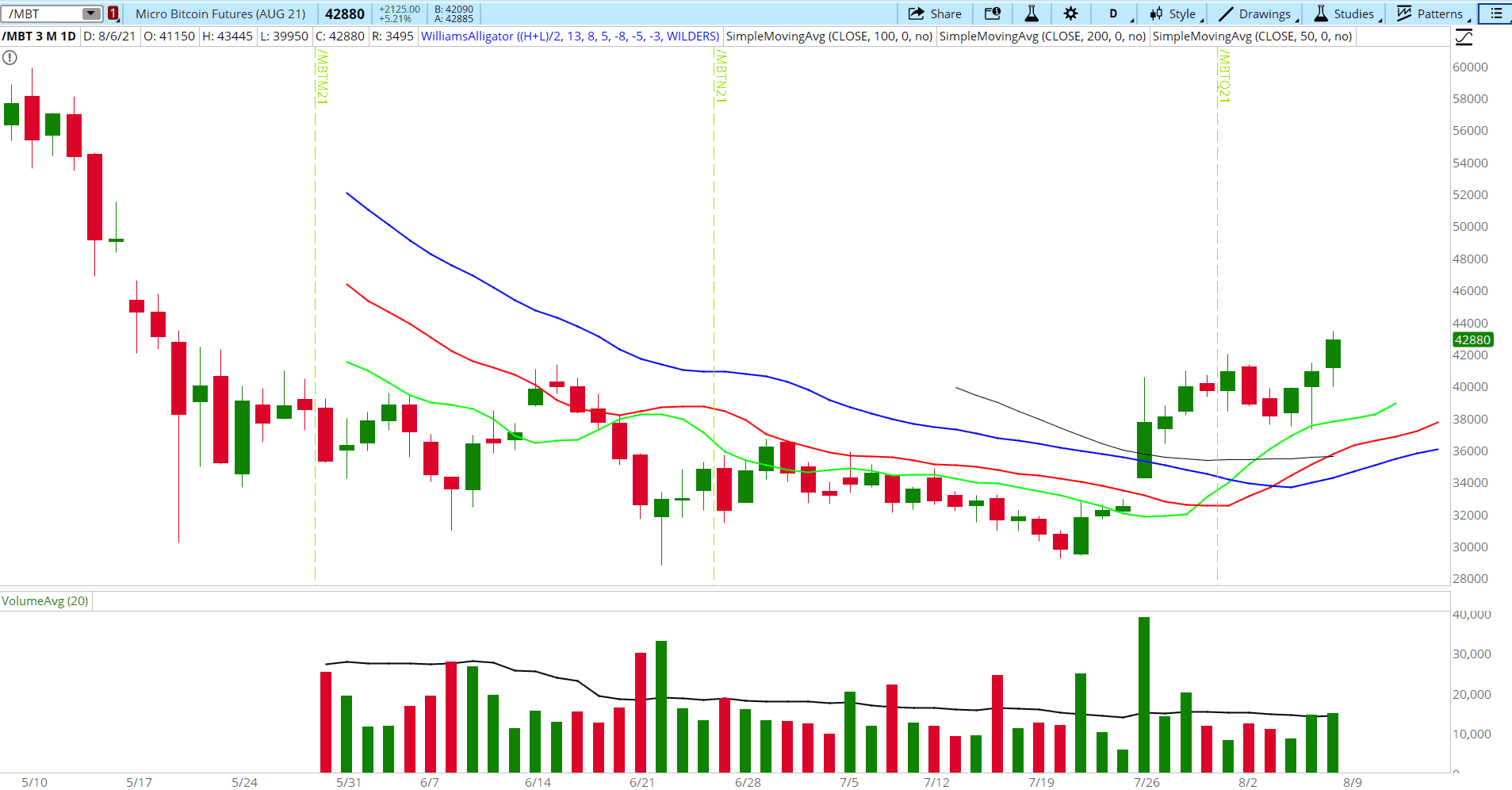 ETH
Ethereum seems to be in a fairly strong uptrend with the successful implementation of EIP 1559 this week with the London hard fork. The last 3 days have seen a big bull candle and two hammers on fairly elevated volume. So far, I'd say it's in a moderately strong uptrend.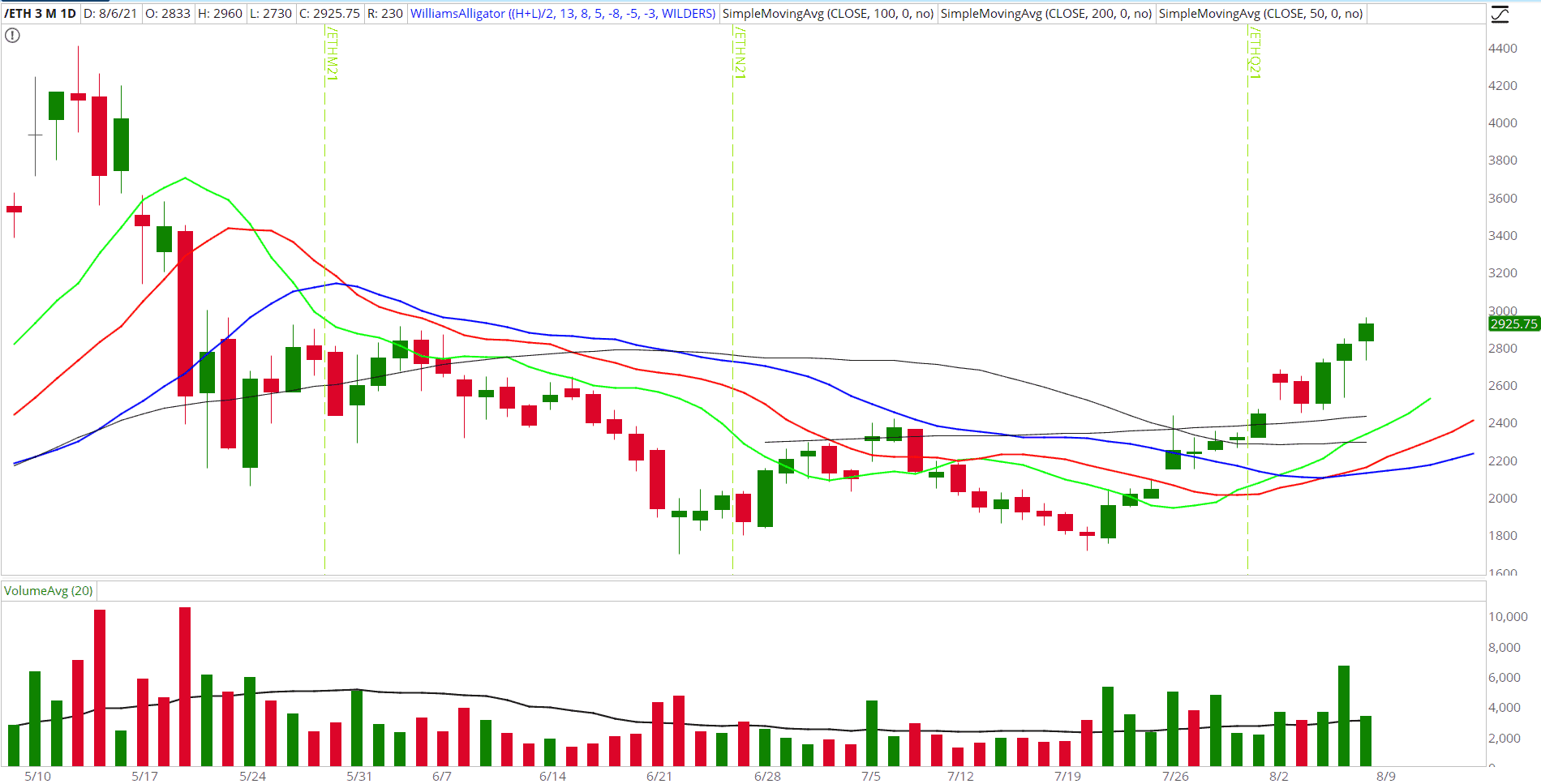 Heikin Ashi candles show this even more clearly: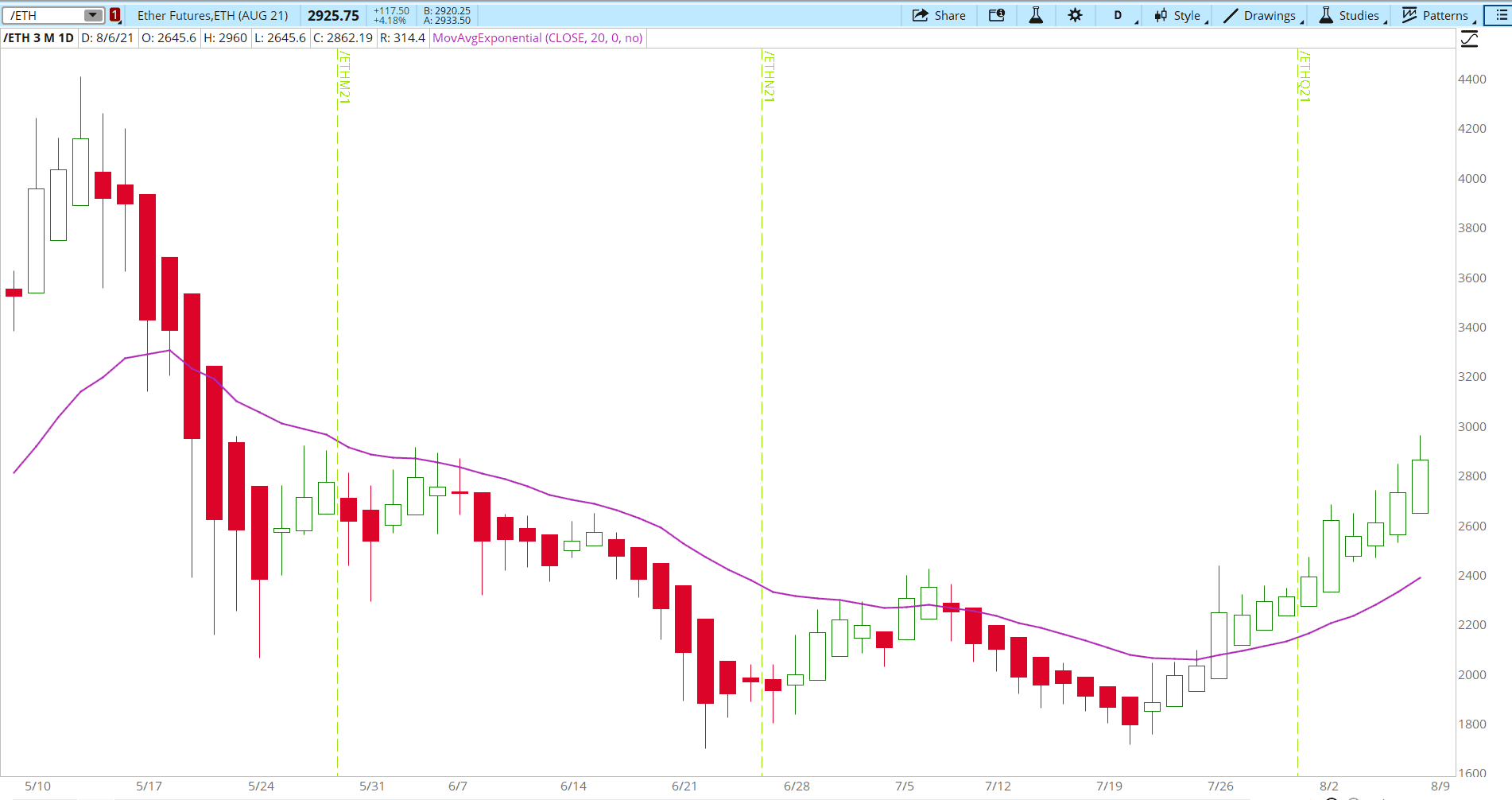 You can also observe a double bottom reversal pattern, so I am pretty confident that ETH is in an uptrend, though I am somewhat concerned about the low volume on 8/4 and 8/6. I would be more confident if we saw a low-volume consolidation and then a high-volume breakout to make a nice ABCD pattern.
Indeed, looking at the ETH chart on Sunday, I think it seems reasonable to expect a possible consolidation at this time. Here's the Tradingview chart: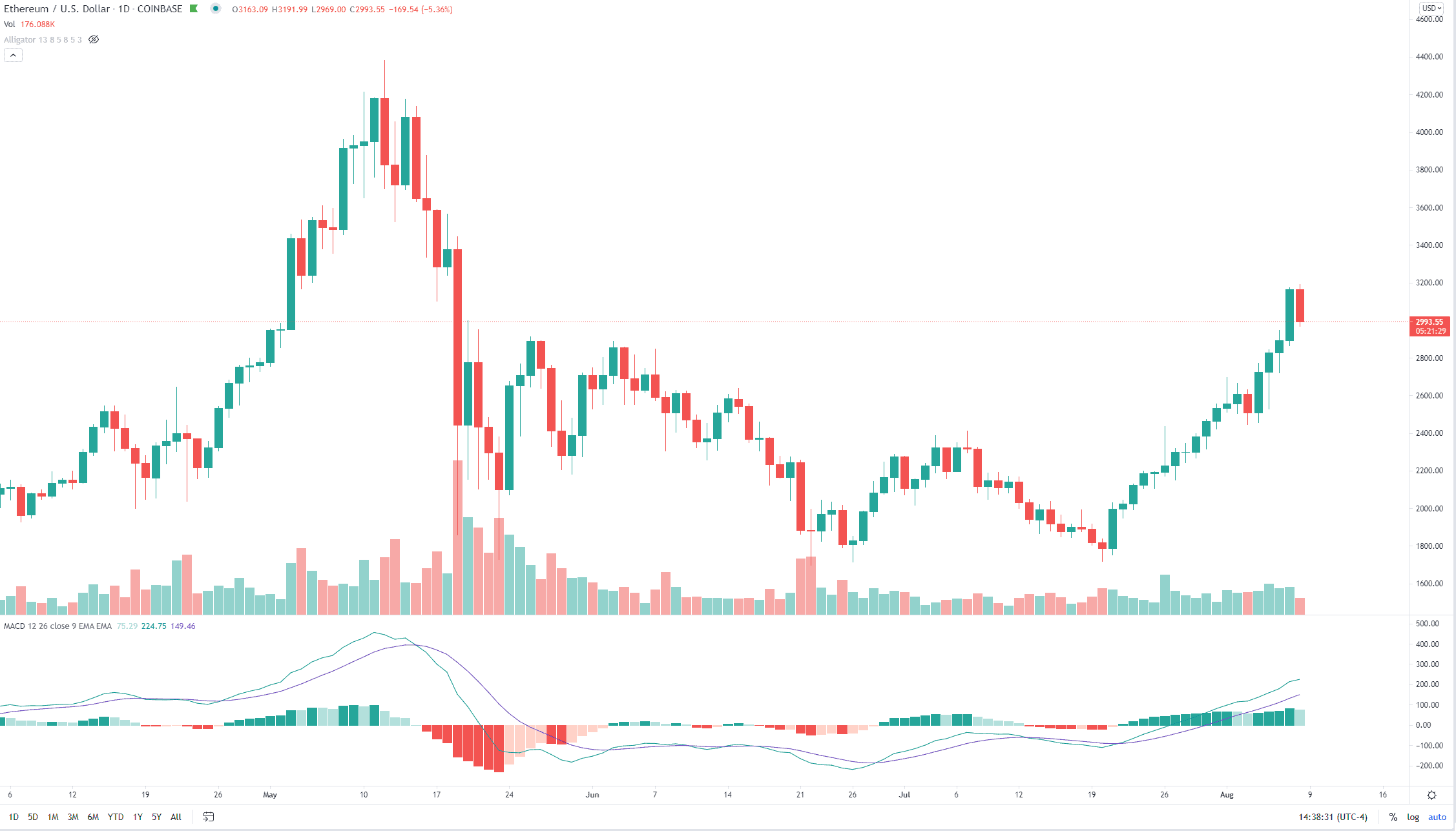 Overall
Very mildly bullish on stocks, more bullish on crypto.