While I'm a man of intensity, every so often I just need something light, you know? Sometimes you just want that easy, breezy living, no matter how serious your general disposition.

So when I saw that this was a Belgian style white ale, I saved it up for when I needed to cheer myself up on a heavy day. Yesterday was one of those; so I reached into my fridge, popped this one open, and served it up.
In A Nutshell
Beer: 1967 Mission St. Belgian Style White Ale
Bottom Line: A surprisingly good, light beer that tastes kind of like super-light orange soda.
Price: About $6.99 for a six-pack of 12-ounce bottles.
My Rating: 3.5 out of 5
Details
Origin: Salt Lake City, Utah
Alcohol: 5.6%
Looks: A common, dark glass beer bottle with very generic label art featuring a street sign and some sort of rural-ish scene in the background: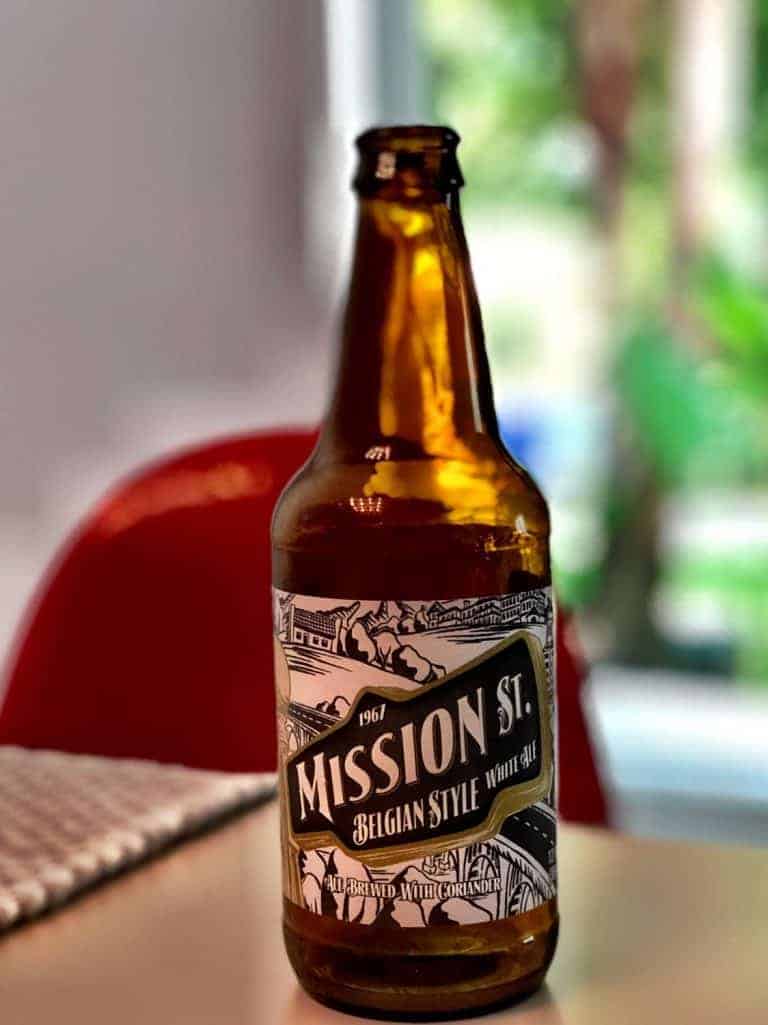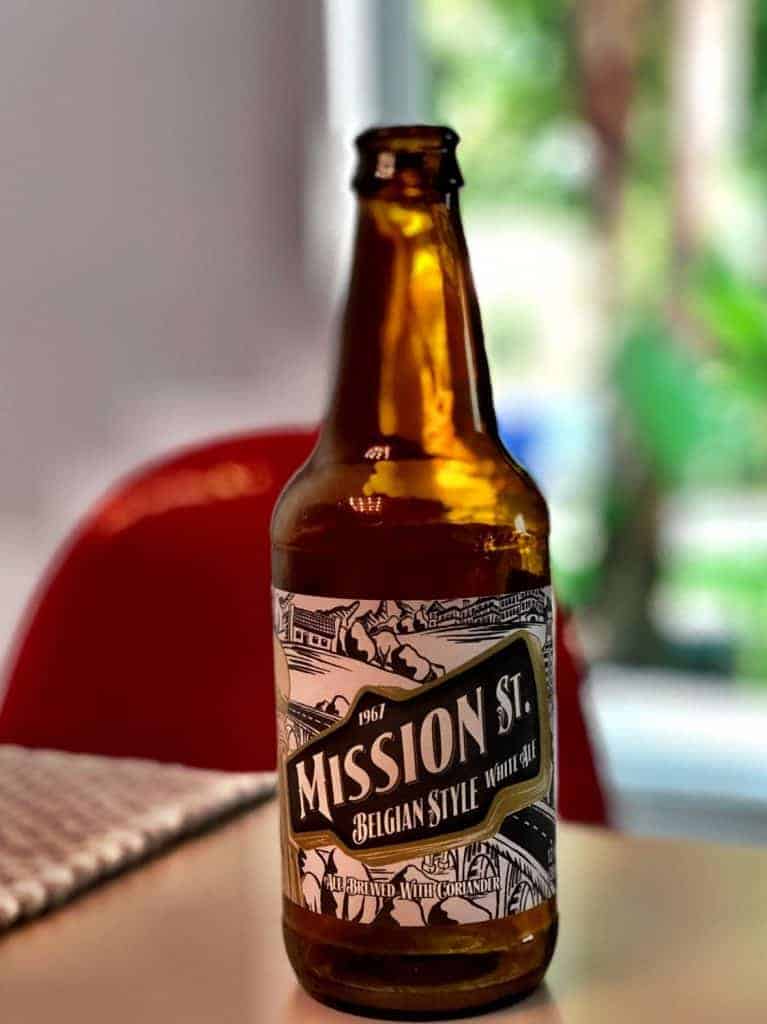 The beer itself is a medium-intensity yellow color.
Smell: Extremely light wheat smell – almost odorless.
Taste: The 1967 Mission St. Belgian Style White Ale starts out with an odd feature: my bottle had some sort of residue that settled at the bottom. I had to swish it around a bit, and even after I poured it, I could still see some sort of particulate matter moving about.
Despite this weirdness, the beer tastes good. It's got a very light citrus taste, kind of like extremely light orange soda, but not watery. There's no depth or complexity to the taste, though it's very pleasant in its simplicity.
This brew has medium-high carbonation, and is refreshing and easy to drink (especially on a hot summer day).
Hangover Factor: Nothing unusual.
Final Thoughts: The 1967 Mission St. Belgian Style White Ale is a very pleasant and good-tasting beer, if you want something very light and refreshing. It's almost like drinking alcoholic, super-light orange soda.
---
Note: This is a series I call Caveman Beer Reviews, because I like to drink beer but am a caveman when it comes to beer knowledge. I know only the basics, and do not have a refined palate. I'll review the beers on price and what they look, smell, and taste like to me.