Shoots, Brah! Where you stay?
When you're headed to the best part of the only tropical state in the US (Maui, Hawaii), if there's one thing you don't have – it's time to waste reading some Haole's guide to what's good on the island… Brah.
Translation: I'm not from Hawaii, but I did live and work on Maui for 7 months, and if you don't know a native Hawaiian – I'm the next best thing to let you know exactly what attractions you need to do or see on your tropical vacation. I'm also going to tell you what activities some other 'guides' will recommend you do that are actually a waste of your time.
If there's one thing I hold sacred – it's total time available on a tropical beach vacation… Just ask my wife.
So this post is to make sure you get the most out of your precious beach days.
Note: This is a guest post from Mike – current CEO, blogger, and forensic scientist. We're getting our family-owned business off the ground while I'm focusing on staying fit and being a solid family man… and writing about all the highs and lows on MikedUp Blog!
Something most people don't know about me is that I lived and worked on Maui for a collective 7-months about a decade ago. I've since visited multiple times and the post below is a culmination of my body of knowledge about what actually makes Maui the best vacation destination in the world… Yeah – I said it.
What You Need to Do Before Leaving Maui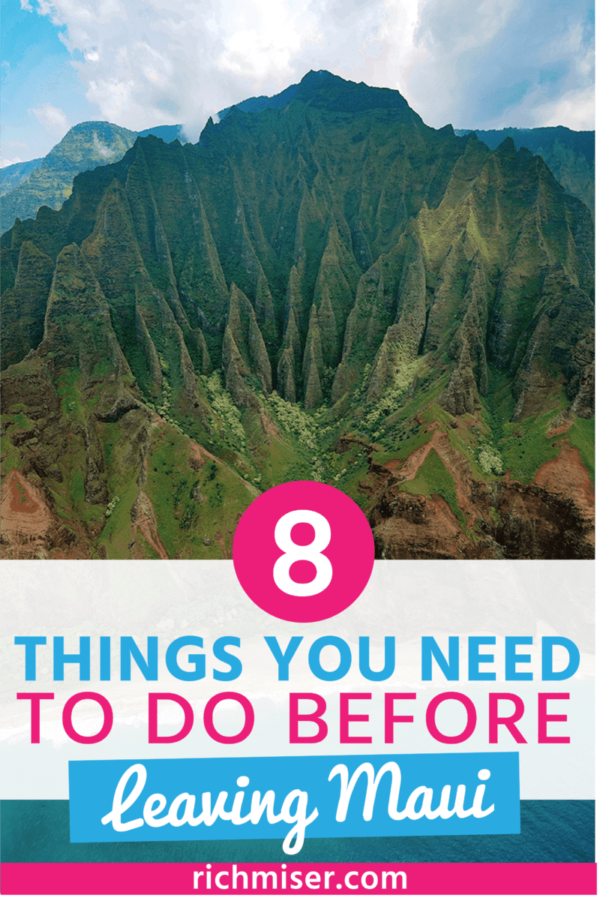 Why should you vacation on Maui?
Maui "No Ka Oi" – Translation: Maui is the best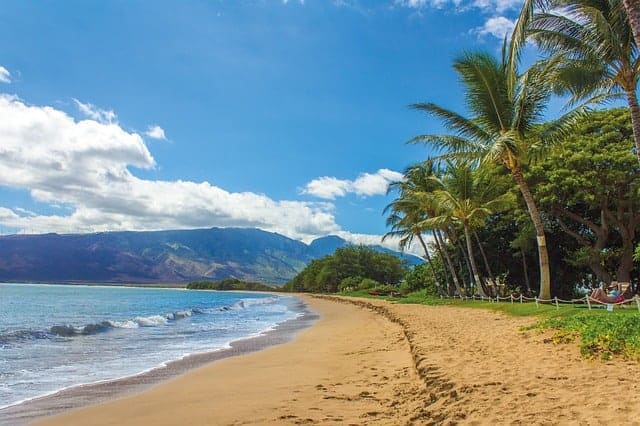 This is a tropical Hawaiian saying that is widespread on one of the islands (you guessed it… Maui) and a little less favored by the others. But regardless of opinion, facts are facts and Maui does represent in a wide array of vacation categories.
Beaches – some of the best in the world
Hiking – some of the best in the world
Mountains – …
Views – …
Dining – …
Diving/Snorkeling – …
Golfing – …
Cliff Diving – Yeah, I said "Cliff Diving" and it's an incredibly exhilarating experience… If you're up for it.
Maui gives you the option to do just about anything you'd like to do while on a vacation, all with the same constant – it's some of the best in the world. So the better question would be: Why not vacation on Maui?
That's rhetorical… I know you're already clicking to book your trip, but hold up brah. Let me tell you what's good first. And as an added bonus, most of what's below fits well within the budget for my fiscally responsible vacationing friends
What research have I done for this article?
While some people are lucky enough to spend a week on Maui vacationing, I was the guy that awkwardly fell into working for the Hard Rock Cafe (not on the list below and actually no longer in business… sad day for me) in one of Maui's most popular tourist destinations (Lahaina) for a collective 7 months over 2 summers. I worked with lifelong Hawaiians, met more tourists that had done more touristy things than I have the time to explain here, and spent many a day-off scouting beaches, jumping off of cliffs, and sampling the finest cuisine that $15 or less could provide for a party of 1.
Let's just say I know what attractions are worth the 5-hour trip and I know what you should bring with you to make the most of the day.
So without further adieu, let's get to the 8 things you must do before leaving Maui (in order of awesomeness)
---
Kaanapali Beach (and Black Rock) especially at sunset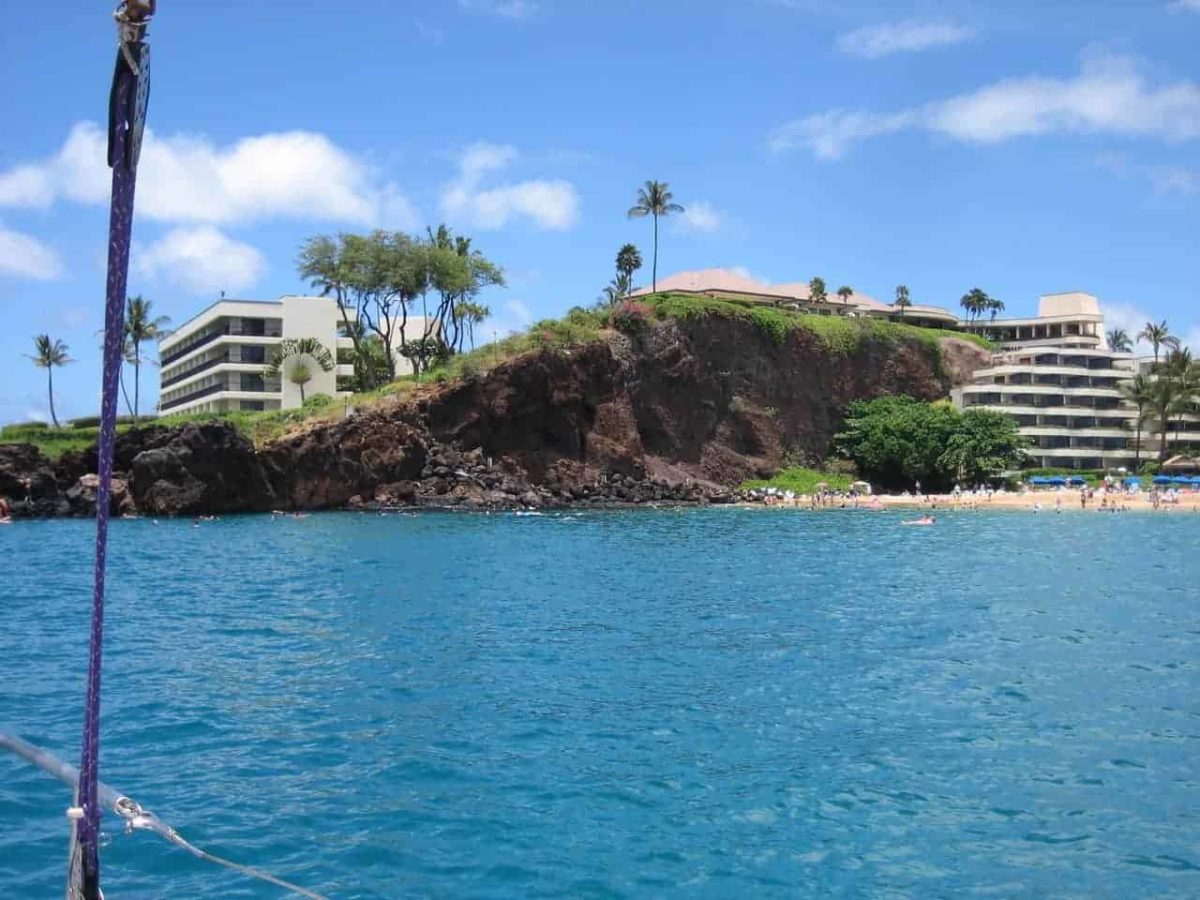 Kaanapali was named by the Travel Chanel the best beach in America both in 2003 and 2013, and it consistently ranks in the top 10 annually.
How does it earn this ranking? Well, as you can see from the picture its views are breathtaking, the water is crystal clear (hello snorkeling/diving 😉), and the beach is perfect for lounging, sporting, or for a romantic walk for 2.
The following are a little less obvious:
On Kaanapali's northern end sits "Black Rock" which basically has the Sheraton hotel build into and on top of it. Black Rock is a tropical fish and marine life haven which commonly displays turtles, fishes, and other underwater creatures. Black Rock itself also has a few points from which you can scratch your novice cliff diving itch (10-23-ish feet jumps depending on location).
Toward the middle of Kaanapali rests Whaler's Village, a shopping center complete with shops, restaurants, shave ice stands, a food court (for the thrifty among us), and some kid-friendly play areas. On the beach end of Whaler's Village, you'll find Leilani's – one of our favorite restaurants that's worth your time and money.
Finally, the entirety of Kaanapali beach (about 1.4 miles in total) has a boardwalk area that connects all of the hotels, shops, and attractions. Use it for your morning jog or to get down to Black Rock for the day, but if you're visiting Maui – Kaanapali and this boardwalk should be on your list of must-do's.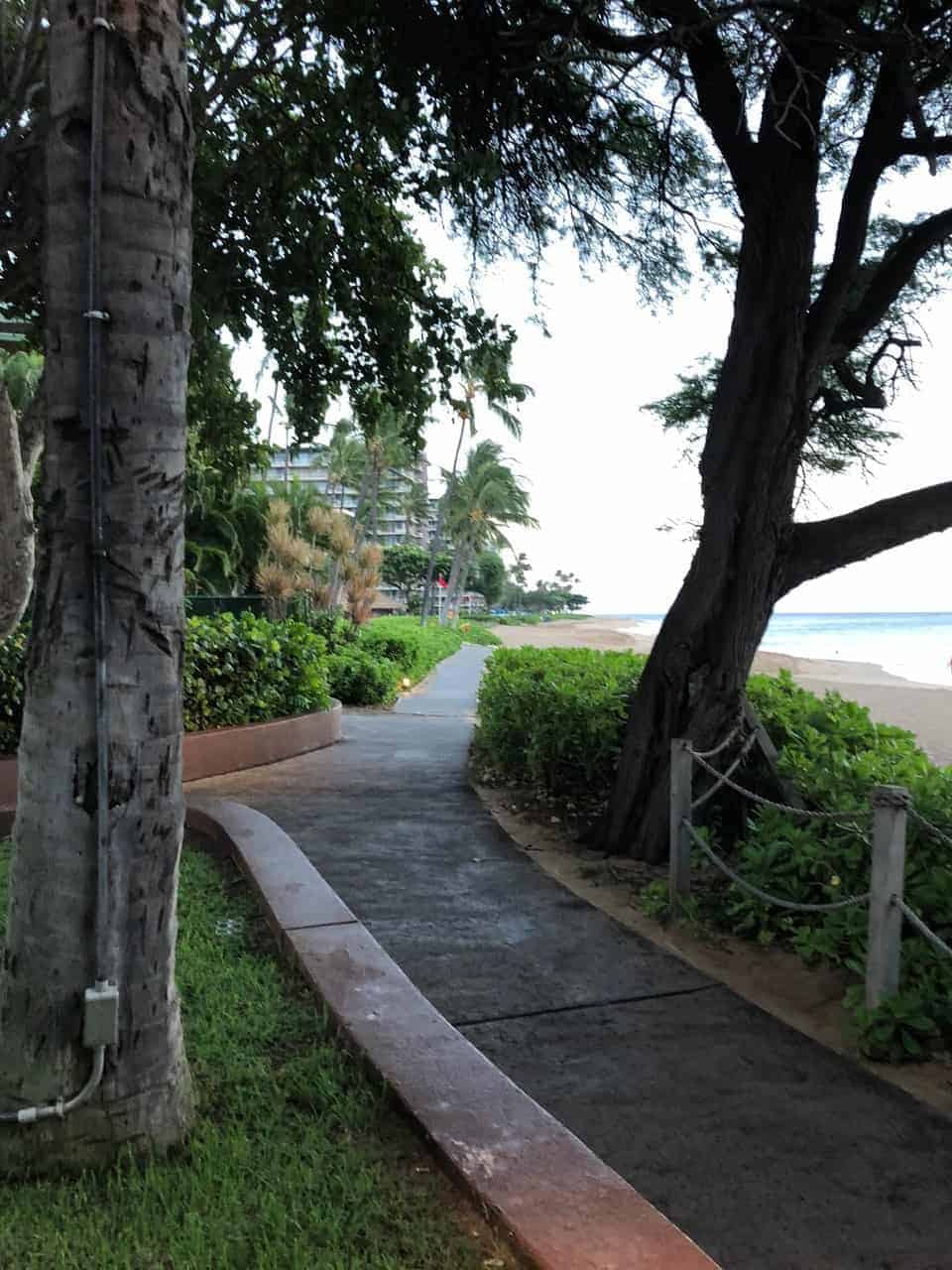 Pro-tips:
Whether or not you make it to Kaanapali and/or Black Rock for a day at the beach, you'll want to make it for a sunset. In the hour or so leading up to sunset, the warm temperatures cool, the trade winds take over and the perfect outdoor temperature tends to close out your Maui evening. And if you're near the Sheraton and Black Rock, you'll be able to catch a glimpse of the luau taking place on their grounds.
We've been known to bring our own dinners and beverages while listening to the luau in the background and watching one of Maui's unique rituals right before sunset – where one of the luau gentlemen (dressed in traditional Hawaiian garb) carries a torch with him as he runs up the face of Black Rock (sharp and jagged rocks – so an impressive feat alone), lights the torches along the way, and then pays respects to the sea and land before diving off into the ocean. The ritual shows an act of respect to the former day while also preparing for the next, and it's a sight to see for kids and adults alike.
Haleakala sunrise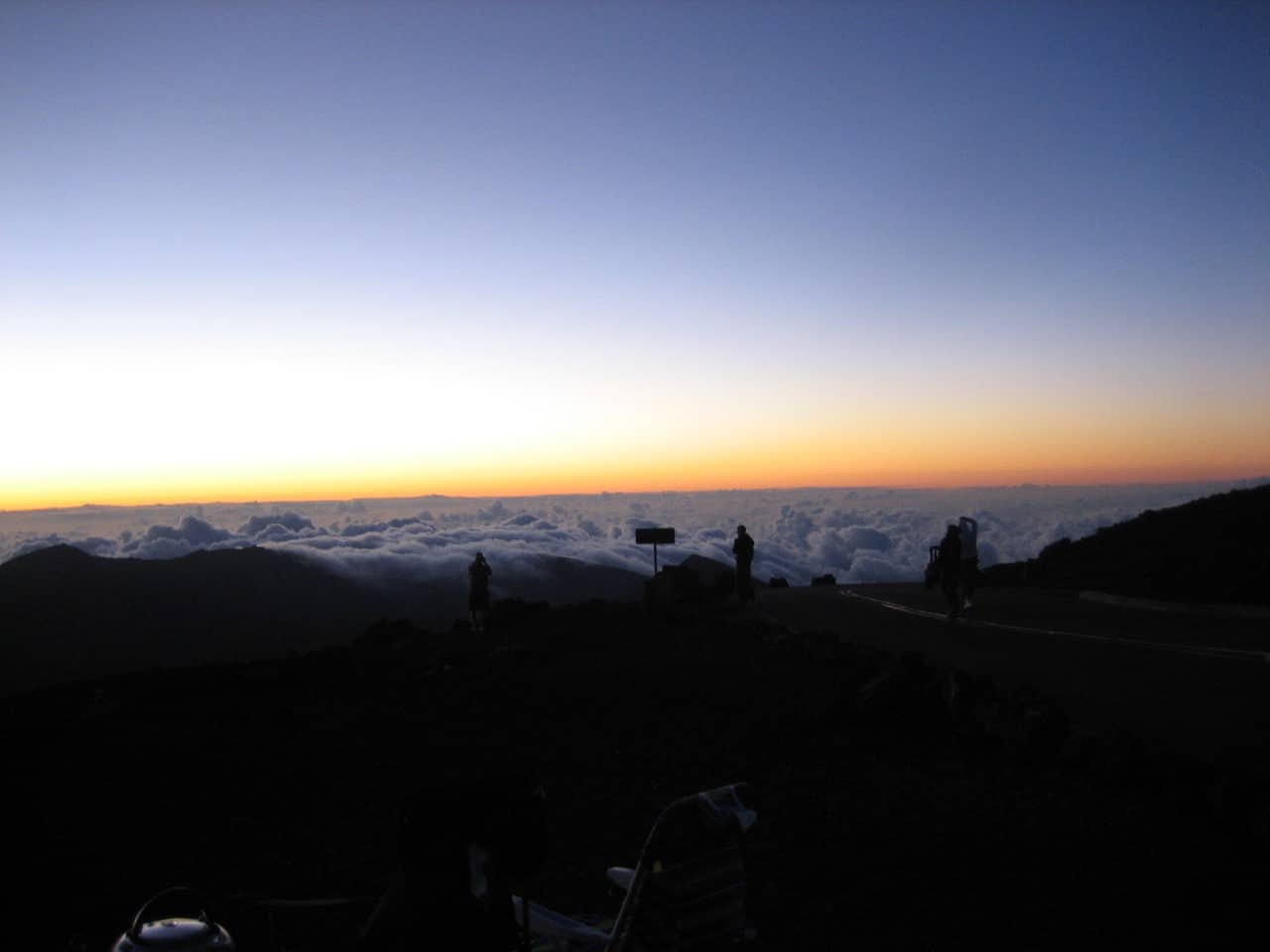 Do this on your first or second day in the islands, especially if you're coming to Maui from the US. As Maui time is 3 hours behind PST and 6 behind EST, getting up at 3-4am to prepare for the trip might really be like 6am or 9am for your body clock.
Haleakala is the highest point on Maui (10,023 ft) and comes with some of the most magnificent views. While at the top, feel free to do some hiking or exploring before either driving or biking down the mountain (yes, that's a thing). But don't forget to pack a little cold-weather gear to keep you warm before the sunrise.
Semi-pro tip:
My former colleagues and I used to commission a designated driver, pack a cooler, and tailgate the sunrise. We all loved sports, and why not throw yourself a little sunrise party to start the day??
Cliffhouse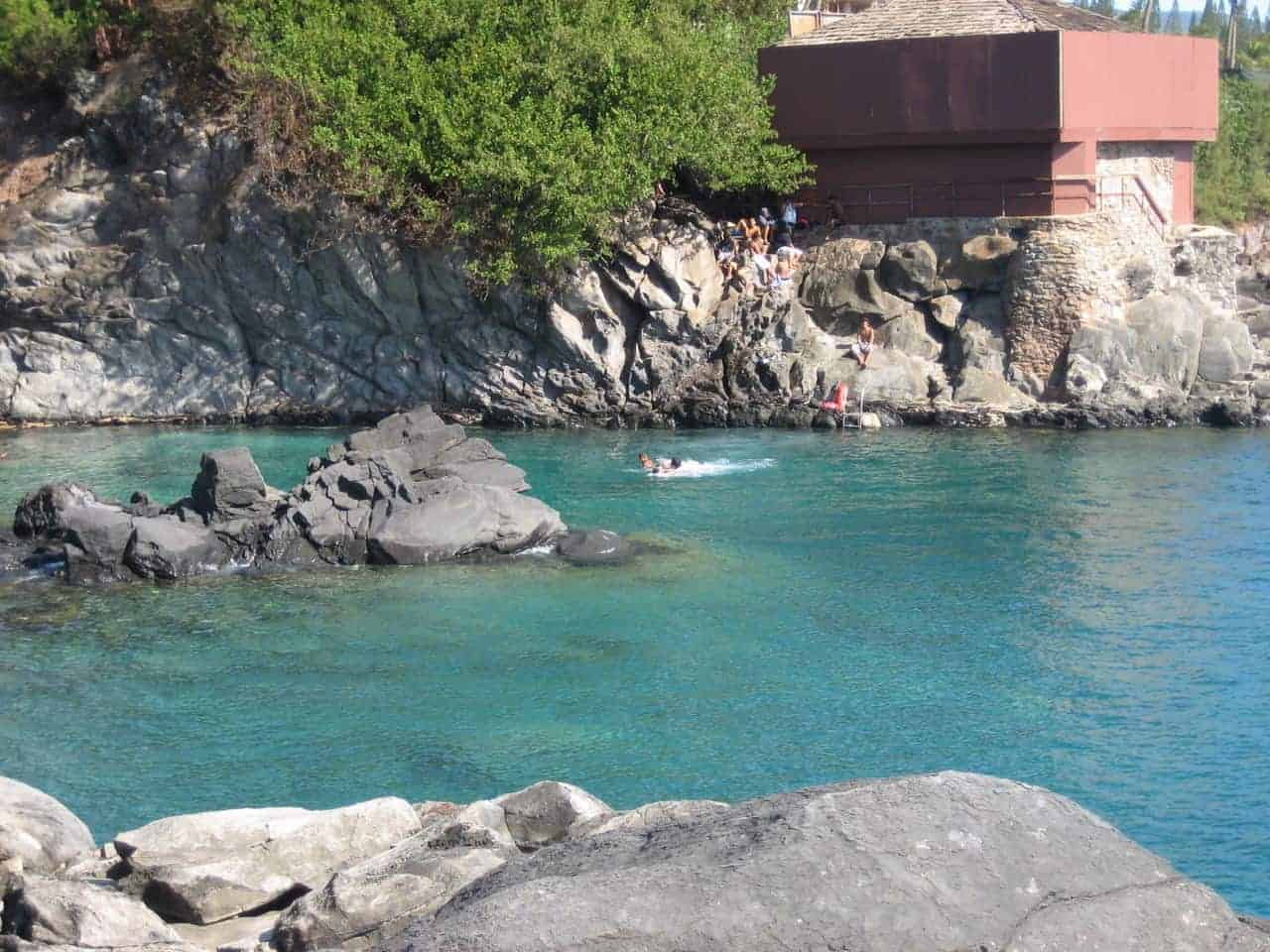 I've been there a half-dozen times and hardly ever did I see an influx of tourists (which is part of the appeal). But Cliffhouse 'houses' 😉 some of the best snorkeling, diving, and cliff diving I've seen on the island.
Because this isn't a typical tourist destination, you need to park your vehicle off the side of the road and hoof it in a few hundred yards or so, but the attraction and site are well worth the added effort.
Actual pro tip:
Don't jump if you don't know what's below. As the locals would say, this cliff diving spot is a bit on the "sketch" side of the spectrum, so please either check before you jump or go with an experienced individual. But either way – have a blast!
Northern road around the north part of the island (ending at Kapalua or Kahului depending on direction)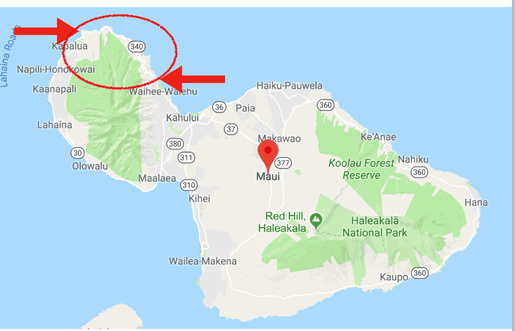 Also not advertised to tourists and if you read the fine-print of your vehicle rental agreement, they'll let you know that you are unable to traverse this stretch of road in their car (I won't tell if you don't 😉).
But unlike an attraction listed below in the "Don't waste your time" category, this road boasts spectacular views, treacherous terrain, and plenty a photo op (hello Insta).
There are no events or specific sights to stop at along the way, but you'll see an occasional berm or road to pull off on – then it's up to you to make your own trails.
Pro-tip:
The last time I made this drive (5 years ago), there were long stretches that only had a 2-inch raised pavement bump that separated the easternmost lane from a sometimes 250-ft drop. No tailgating on this trip.
Aloha Mixed Plate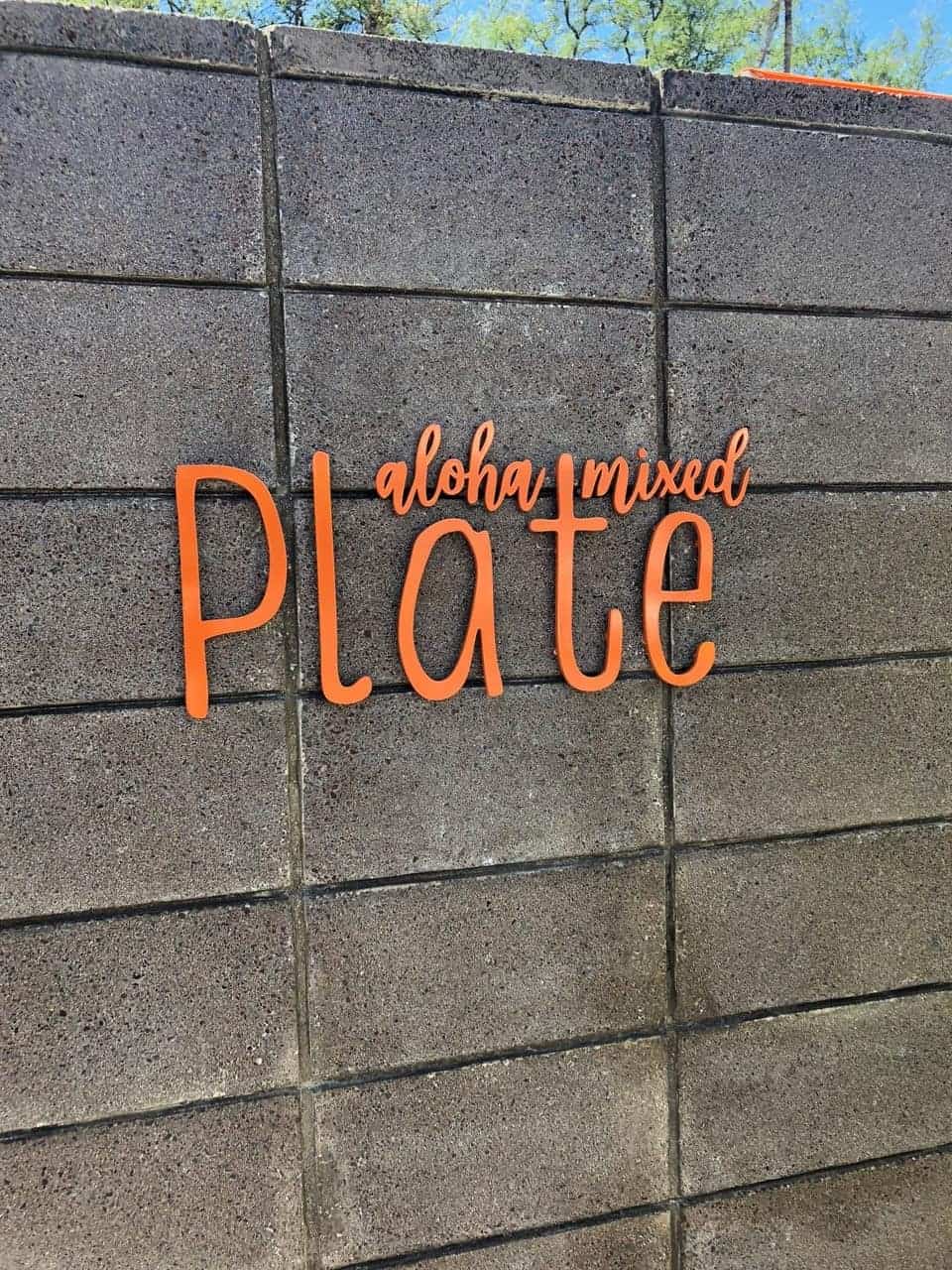 For my money, Aloha Mixed Plate has the best meal on the island for the price range. The restaurant sits right on the beach north of Lahaina (below) and every table has a spectacular view.
When I used to work on the island, every table sat on a gravel patio and the meals were in the $10-13 range. The restaurant saw a renovation in 2017 and as a consequence, the prices adjusted up slightly. But no worries, you're still able to have an awesome, filling, and flavorful meal for $15-18/person.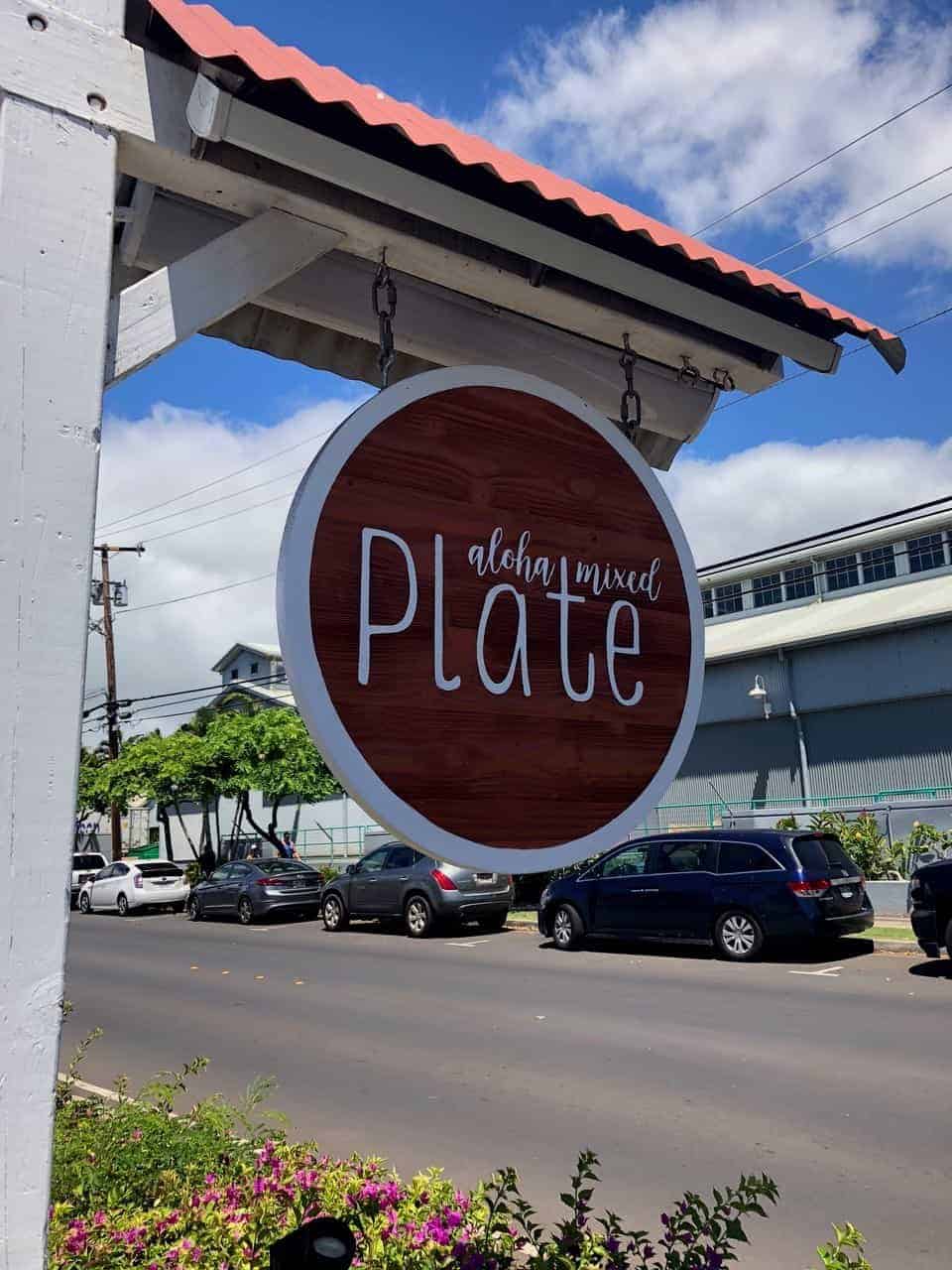 I'm no foodie, so here's a look at the menu, but if I were to use my novice acumen to describe the type of cuisine, I'd say it's an asian-polynesian fusion that lands right between the delicious and scrum-didily-umptious categories. Please go. I haven't had a bad meal there (and I've had many).
Lahaina in Maui for an evening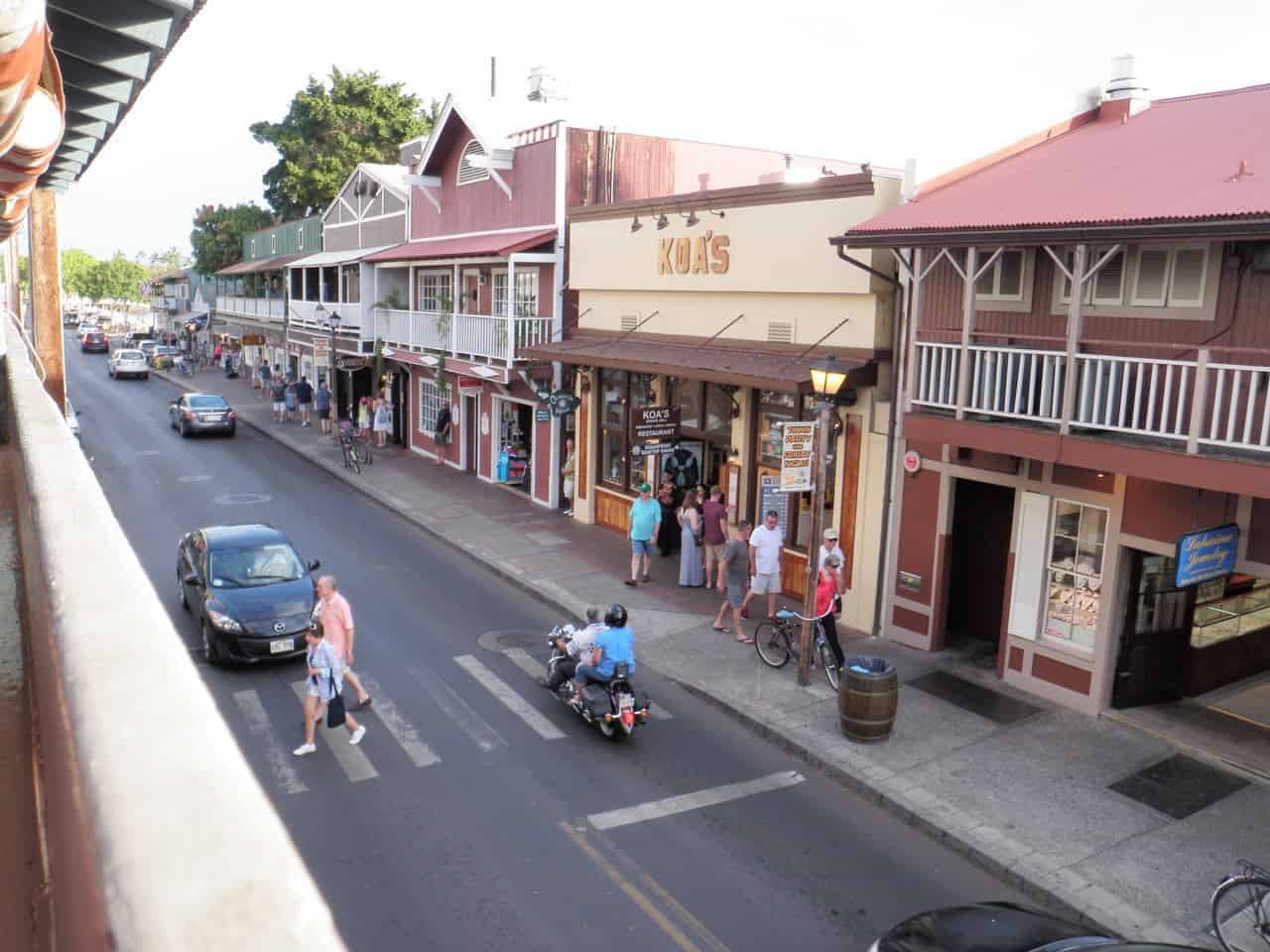 As probably the most touristy town in Maui, Lahaina caters to us Haole types. Shops, dining, entertainment, the basketball courts that us Hard Rockers used to dominate the posers from Cheeseburger in Paradise on, and everything else a beach town should provide is there for you in Lahaina.
If you're looking for a smaller crowd, my family and I would frequent the beaches in the morning and later afternoon hours, while hitting up Lahaina during lunchtime. If you want the full Lahaina town experience, head down around 5 and soak it all in.
Pro-tip:
Make sure to check out the banyan tree near the south end of town and right in front of Lahaina Harbor. At one point, this was the largest banyan tree in the world… (Don't fact check me, please).
Royal Lahaina Luau
You should do a luau while in Hawaii, and while there are a metric ton to choose from, I've had the best experiences at Royal Lahaina.
I'm not going to sit here and tell you it's worth the price, but if you're down for a little entertainment, an open bar, and some pretty solid food… and you have the money to spare – Royal Lahaina Luau is great for the kids and adults alike.
Pro-tip:
Don't get 2 Mai-Tai's in and accidentally and overconfidently tell your 3yo daughter that you can twirl fire just like the guy on stage… Take it from me – doesn't end well.
The Gazebo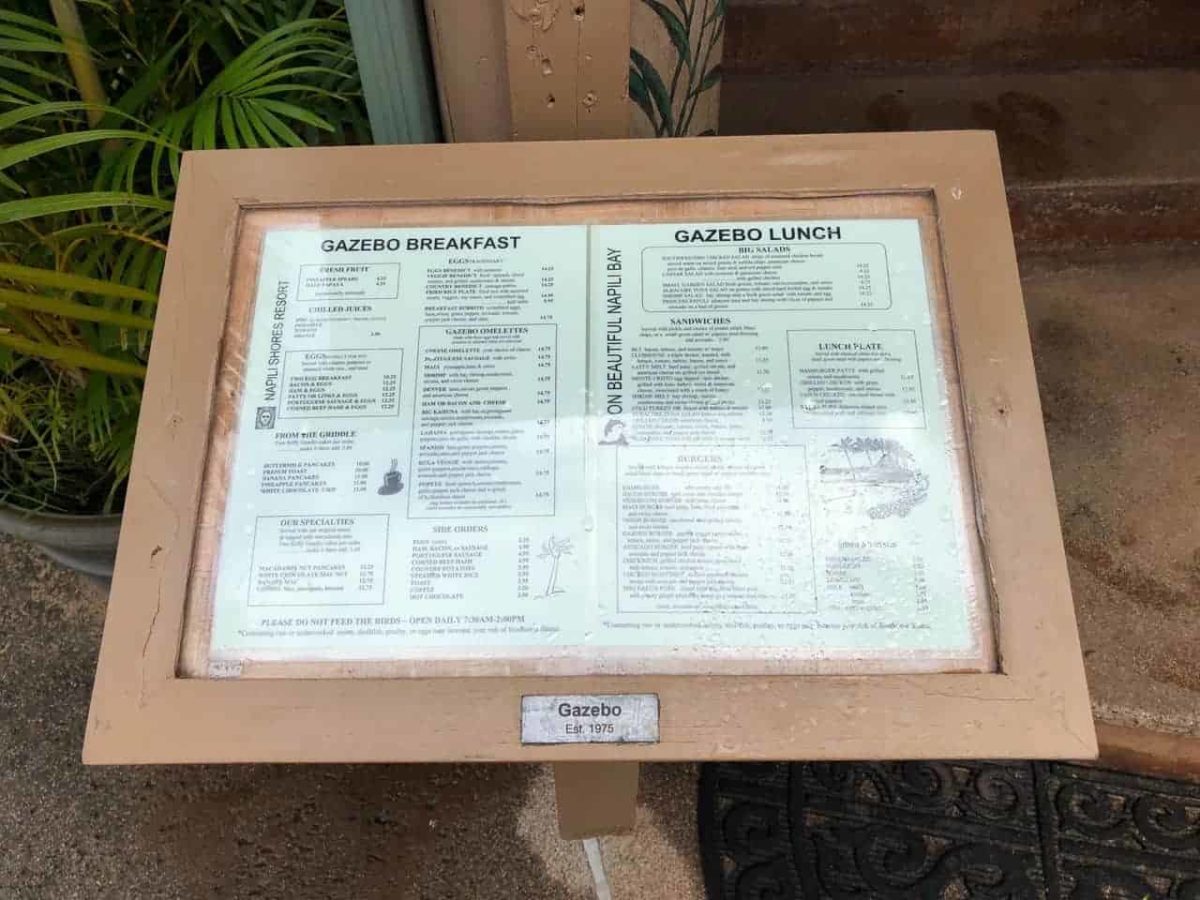 Best breakfast I've ever had (not just on the islands… like, ever). Come for the views of the beautiful West Maui coastline and stay for the pineapple pancakes. This small 40-ish seat Gazebo always has a line and has some of the tastiest breakfast items you'll ever let your tastebuds experience.
Pro-tips:
Go before they open (to limit your line time) and try to get ahead of the calories.
Now that you know why to vacation on Maui and what you should spend your time doing, here's one thing that I'd recommend you don't waste your time with:
The road to Hana with the 7 Sacred Pools and black sand beaches
First of all, this nearly 10-hour trip can be worth the time, but…
It's 10 hours in a car during your tropical beach vacation (I know that's enough reason to not go, but I'm not done)
If you're not going with an experienced local or guide, you're not going to get the most out of all of these stops along the way (7-sacred pools, black sand beaches, views, local spots, etc…), and as a consequence, you'll be underwhelmed
Black sand beaches – let me save you the time: Go to your nearest beach, take a look at the sand, then close your eyes and pretend it's black. Boom. Check that box.
The drive isn't that treacherous and is nowhere near "I survived the trip to Hana" shirt worthy. In fact, it's factors less exhilarating than my #4 above.
Conclusion
Now, no matter where you stay, brah – you'll have plenty to keep you busy and entertained during the trip.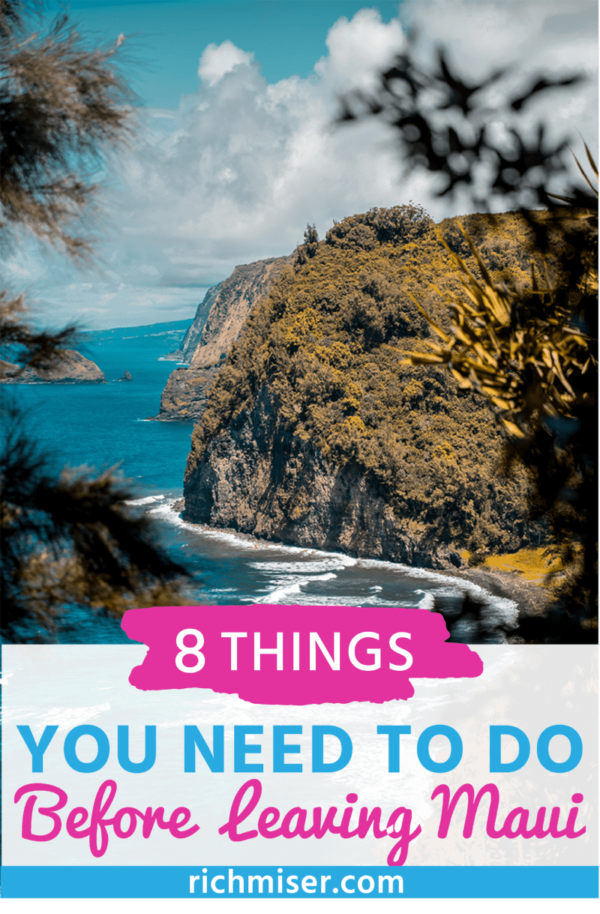 Just one more pro-tip before you get back to booking those tickets to Maui:
Make sure you've got comfortable slippers, because you'll have plenty of exploring to do!
Haole translation: Slippers = sandals (because we know you no bring shoes on this one, brah).