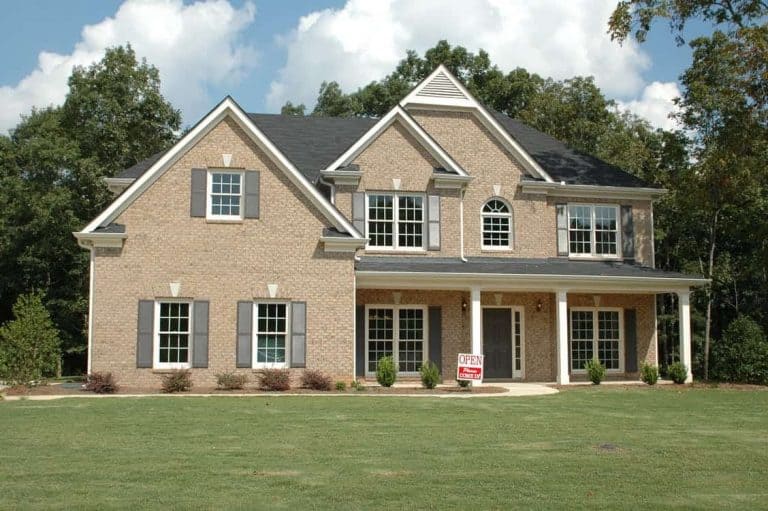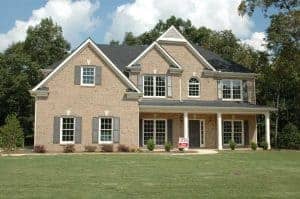 Ah, the American dream of home ownership. Many of us long to own our own home, and it's super exciting when we are finally in a position to make it happen. However, it can also have many pitfalls. Here's one house hunting tip to help you make sure that your dream does not turn into a nightmare.
Find Out About Liens and Un-Permitted Improvements
As real estate, homes and apartments can have a variety of issues that can affect you (the buyer), and which you want to know about before you buy. The first is liens.
Liens are, generally speaking, claims for payment that are made against the house itself. For example, a mortgage bank will usually place a lien on the mortgaged house. Also, if the house has undergone a renovation and the owner did not pay the contractor, sometimes the contractor can place a lien on the house. Unpaid property taxes can also result in liens.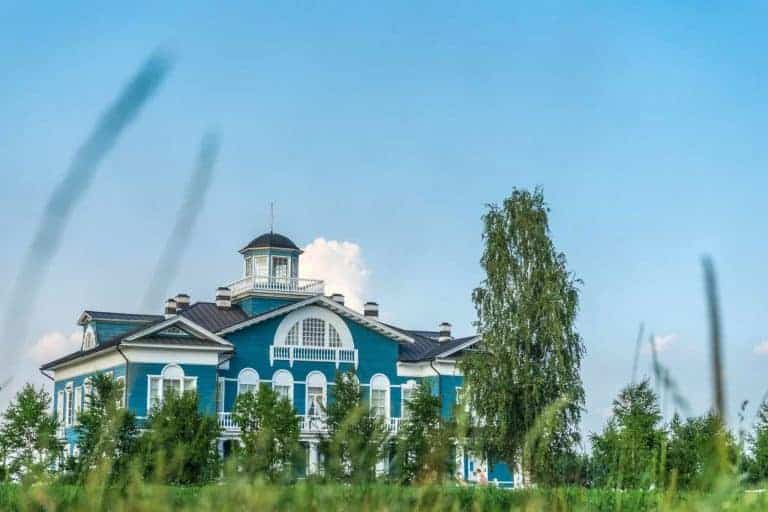 The problem with liens is that if you buy a house with an unresolved (unpaid) lien, you may ultimately be forced to pay it in order to avoid a foreclosure of the house, even if it was never your debt in the first place.
Un-Permitted Improvements are another big no-no for the home buyer. Many times, owners will make property improvements without getting permits in order to save a buck or save themselves the hassle. The problem with this is twofold. First, if the government finds out, even if it was not you that made the improvements, you may be forced to correct anything that is not up to code. This can include demolishing structures or whole sections of the house. Two, since an un-permitted improvement did not go through inspections, you may have an unsafe house with shoddy work.
Put This on Your House Hunting Checklist to Save Yourself the Trouble
Nowadays with the Internet, it can be quite easy to head off these problems before you get excited about a property. All you have to do is look up the property on your local government's website, which will usually be the county assessor or appraiser. If the house is located in a city within a county, you should also do a search on the city's website, which may turn up the permits requested over time.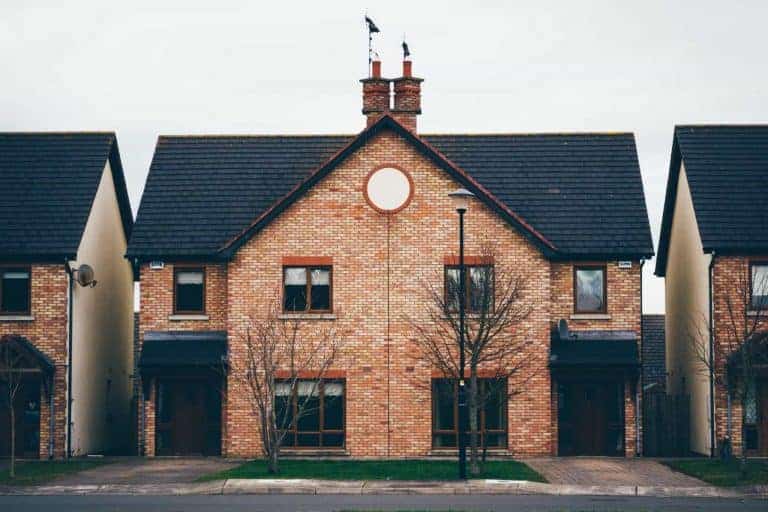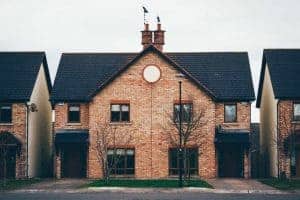 For example, here in Miami, the Property Appraiser's website will give you a wealth of information on a home, including the year it was built, the price it was last bought for, the owner(s) of record, zoning, lot and house sizes, and taxable value. There's even a calculator to figure out the approximate new taxable value based on the purchase price you will buy it for.
To figure out if there are undisclosed, un-permitted improvements, a good idea is to carefully note major improvements during your house tour (for example, obvious additions), and then check the government websites for the corresponding permits. If the permits are not there, make sure to investigate further.
How do you find a house on these websites? An easy way is to look up the property on Zillow based on the address. Once you have it, go to "Price/Tax History", and then "Tax History", which should have a link to the government website with the information: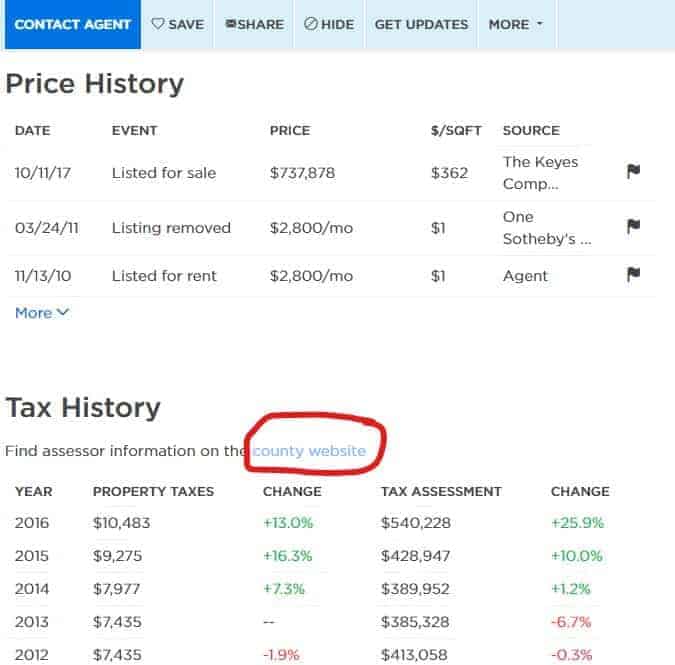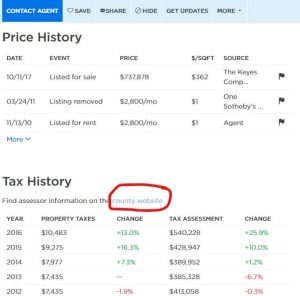 In sum, a house is a huge investment. It's always a good idea to use the information available to you to find out exactly what you're buying.
Bonus House Hunting Tip
If you're the sneaky kind, look up who owns other houses close to yours on the county appraiser's website (just search by address to find the owner names). Now, you know who your neighbors will be, and can Google them and look them up on Facebook and LinkedIn and other places. After all, knowledge is power.
Disclaimer: This is just general knowledge. You should always consult with an attorney or other appropriate professional for your specific situation.