Note: This post is now outdated. You can check out newer posts on our home page.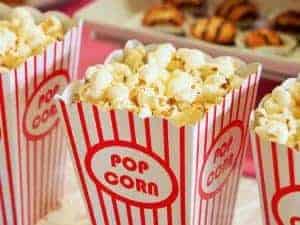 Do you like going to movie theaters? I'm kind of ambivalent about it, since the advent of streaming television means I can order up films at home and take bathroom breaks at will (necessary because I'll be drinking some Tito's while I watch).
However, every so often I wind up at a theater, either because I really want to watch a new movie, or because I just want to go out somewhat cheaply. So I was glad to stumble across the news that there's a service that allows you to watch unlimited movies at most theaters for a measly $9.95 per month – well worth it if you go more than once per month.
What It Is
I'm talking about MoviePass. How it works is that you subscribe and get a physical card (looks kind of like a credit card), and then browse for movies on a smartphone app. Next, you use the card to get your tickets at the theater itself.
By searching by ZIP code, you can see theaters in your area that accept it. Take Chicago, for example:
The Details
Accepted at 91% of US theaters, including AMC, Regal, and Cinemark
You can watch any 2-D movie
You can watch unlimited movies
You pay month-to-month, and can cancel at any time without penalty
The Caveats
Usually, no advance seat selection
Not accepted at ArcLight Cinemas and Landmark Theatres
No 3-D or IMAX films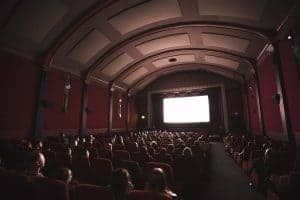 The Business
Like many subscription-discount services, the people behind MoviePass are betting on your relatively infrequent use of their product. As told to Vulture, they lose money if you see more than five films per month. However, they do get something very valuable in terms of your data: viewing habits, genre preferences, preferred times, and more. (I'm sure they'll find some way to monetize this later, if they're not doing so already).
Summing It Up
If you consistently go to movie theaters more than once per month (and can live without 3-D and IMAX), the you'll probably save money by getting a MoviePass subscription. Otherwise, I wouldn't go for it.
Credit: Vulture