Are you a social butterfly? You know how it is: from a house party to an office party, your social calendar is suddenly packed!
And while you might be thrilled to go to some of these parties, there's always one or two that you kind of dread from the moment you get that invitation. Or maybe it was a party you were first looking forward to go to, but when the day comes you realize it's not as great as you'd pictured it. The music sucks, there's rude people, you're bored to death, you name it. Reality sinks in, and you want out!
We've All Been There
I think everyone can relate to most of these scenarios. Or maybe you've been lucky enough and haven't faced a rather boring party, a nasty encounter with rude people at a house party, or a never-ending office party.
Not to be pessimistic, but if you've gotten away with this so far, chances are your lucky days are counted. You might be headed to your next bored-to-death party experience in complete oblivion…or maybe you just googled "good excuses to ditch a party" and came across this post. Don't worry, here at The Rich Miser we've got you covered so that you leave the party with a good excuse, or at least without seeming rude.
Some of these excuses sound more legit than others. Some are borderline ridiculous so it depends on how desperate you are and your willingness to look awkward. Feel free to use the one that best fits your particular situation, and adjust it as necessary. Combine it with some firm facial expressions applicable to the given excuse, and get ready to bow out in a blink!
Make Sure Your Excuse is Connected to Reality
That said, I'm not suggesting you make stuff up, so I recommend that your chosen excuse have a connection to reality. For example, you can create the situation that becomes the excuse, or not stop a preexisting situation from developing further (as long as it does not harm anyone).
So, when "I've gotta go" just won't cut it, here's a list of excuses to get you out of the party pronto.
Best Excuses to Ditch a Party When You're Bored to Death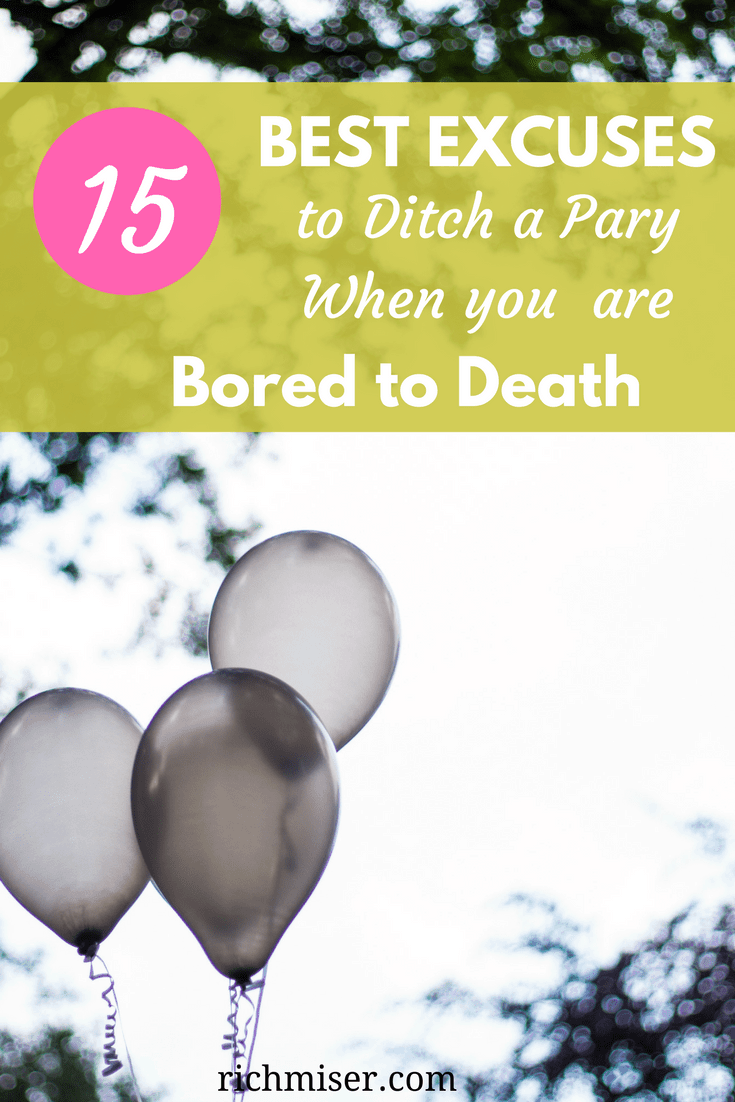 The alarm at my house went off and the police are there waiting.
I like how this one carries a sense of urgency. You need to leave NOW!
I don't feel well.
Be prepared to have a facial expression to support it, or to "touch" whatever "hurts".
Anything involving someone crapping himself/herself, and hopefully not yourself!
The babysitter called, she needs to leave.
My boss called or e-mailed me (works better at a house party than an office party).
I forgot to feed my dog or I have to walk my dog.
I forgot to put my dog in the crate and he's tearing up the house.
My neighbor just called and said he thinks he sees water coming from under my door.
I think I have vertigo.
Be prepared to describe the symptoms. Also, be prepared for people not to let you drive. This might not be a good excuse after all if you're by yourself.
I drank too much and I'm feeling queasy.
My best friend just caught her husband cheating and needs me to pick her up.
My old college roommate just called me from the airport and needs a ride.
My neighbor is at the hospital and needs me to let someone into her home.
I just realized I left my apartment's door open.
I forgot a friend was crashing at the house tonight and he just called to say he's knocking but I don't come to the door.
The Lowdown
Get ready for the new year with some iron-clad excuses. Hopefully, you don't need to use them, but if the moment arises, you'll be ready to head out gracefully, hilariously, or maybe even making a fool of yourself. Haha. But still, I'd say don't take it so far to the point where you're rude. Hey, it's a party after all and someone cared enough to invite you.
That's my take!
How did you get out of a party the last time you were bored to death? And just for fun, what has been the most ridiculous excuse you've given to leave an office party? How about a house party? I won't judge we've all been desperate at some point!😉
---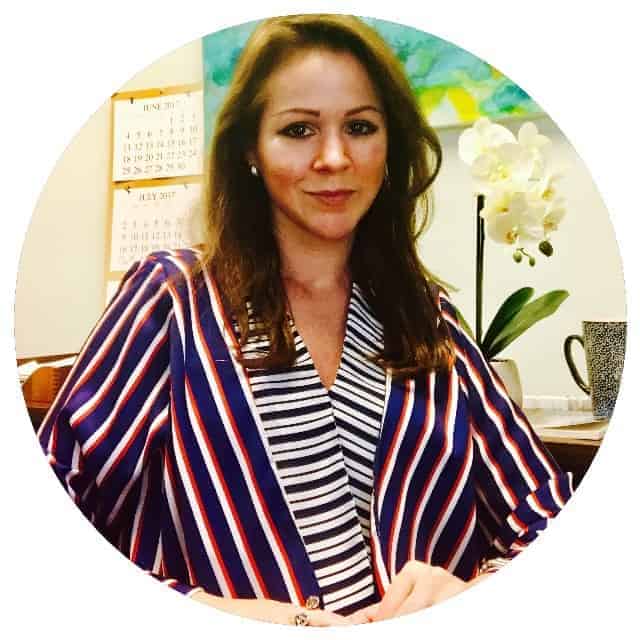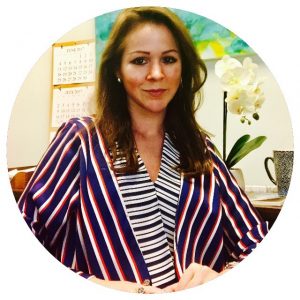 I'm Lily, a lawyer and aspiring Miami fashion entrepreneur sharing life hacks and my favorite tidbits on lifestyle, shopping, fashion, and beauty.