The cost to furnish a house or an apartment can thrash your budget in the blink of an eye. That's why it's important to shop around to get home furniture for less. Knowing your online furniture stores and taking advantage of sales to buy furniture online can mean a huge difference and save you some serious cash. When we became homeowners, I was looking to save money pronto, and quickly discovered a great place to get cheap home furniture: Amazon!

Slash the Cost to Furnish a Home When You Buy Furniture Online on Amazon
Here are some great deals that I've found when shopping for cheap home furniture on Amazon. When I say "cheap", I don't necessarily mean dirt-cheap like IKEA or a thrift store. I mean relatively decently-priced furniture, which normally goes for a lot more if you were to buy it at stores like West Elm or CB2.
1.  Accent Chairs
I own 4 of these chairs. They're made of resin and make excellent outdoor chairs but can also do double duty inside the house. So far they're one of the best deals I've found online. The chairs are a knockoff of the Kartell Masters, which go for $400 each. I've seen the Kartells in person and, of course, the quality of the original ones is better. However, these are also pretty good and sturdy; you won't get the Kartell label, though – for that you have to pay close to $320 more per chair!
You can find a set of modern entangled chairs here.
2. Patio Chairs
Outdoor furniture needs to be resilient enough to resist water, wind and other weather inclemencies. These metal chairs are all over city outdoor cafes, so you know they're made to handle a lot of traffic. The price for 4 is unbeatable!
Get those awesome trattoria bistro chairs here.
I own these plastic ones in white. I love how I can just hose them down to clean them; they're sturdy, comfortable and pretty. All you could ask for in outdoor furniture. I paired mine with the IKEA Applaro Outdoor table, resulting in a setup that looks more expensive than it really cost.
3.  Stool or Side Table
This stool also serves as a side table, or even as a secret stash because the lid comes off. I own it and have been very pleased with its price and performance. It's a good complement to a sofa and coffee table. Nice for when you're laying down on the sofa, sipping tea, and need to put the cup down, because you don't have to stretch all the way to the coffee table. I sound like a lazy person, but if you try it you will totally understand. 🙂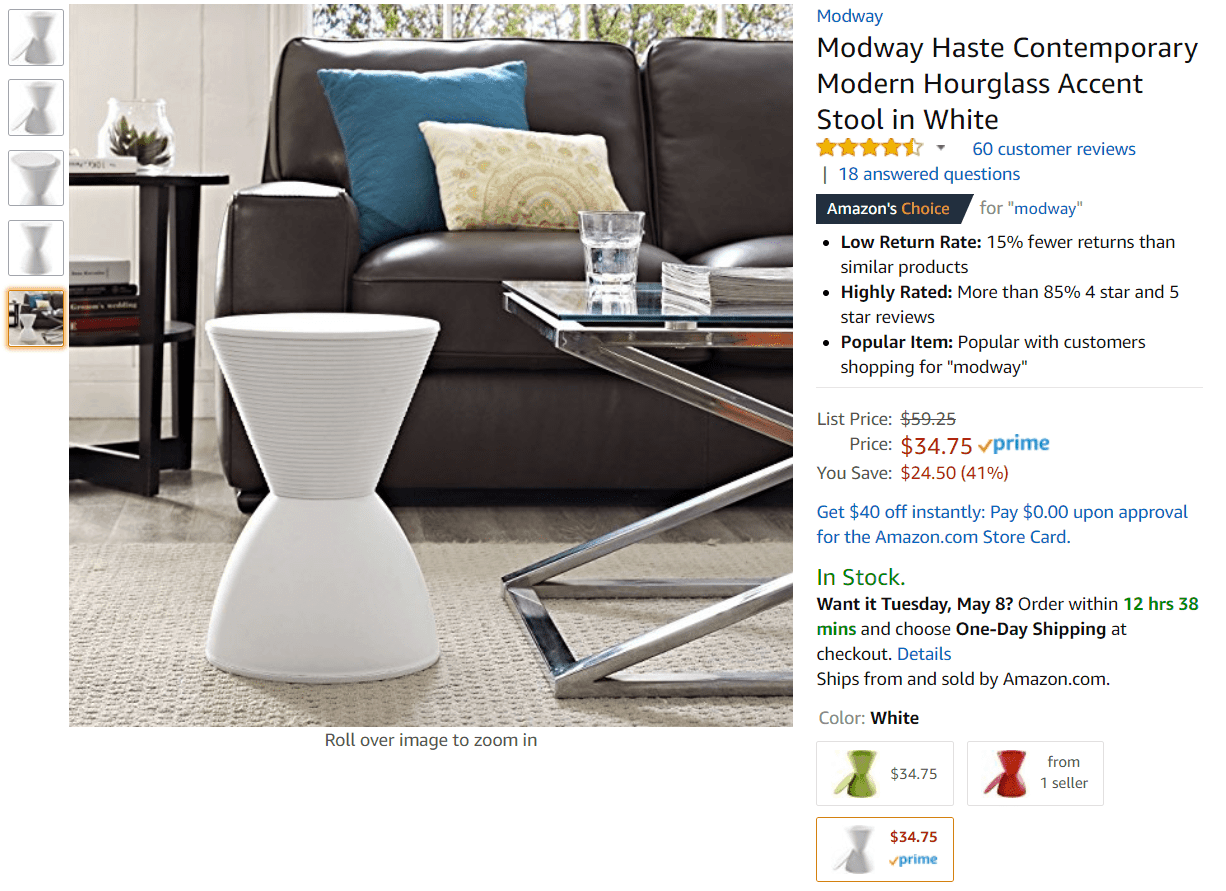 4. Ottoman
We all know that the cost to furnish a house can go over the roof quickly. That's another reason to not overspend on small items like ottomans.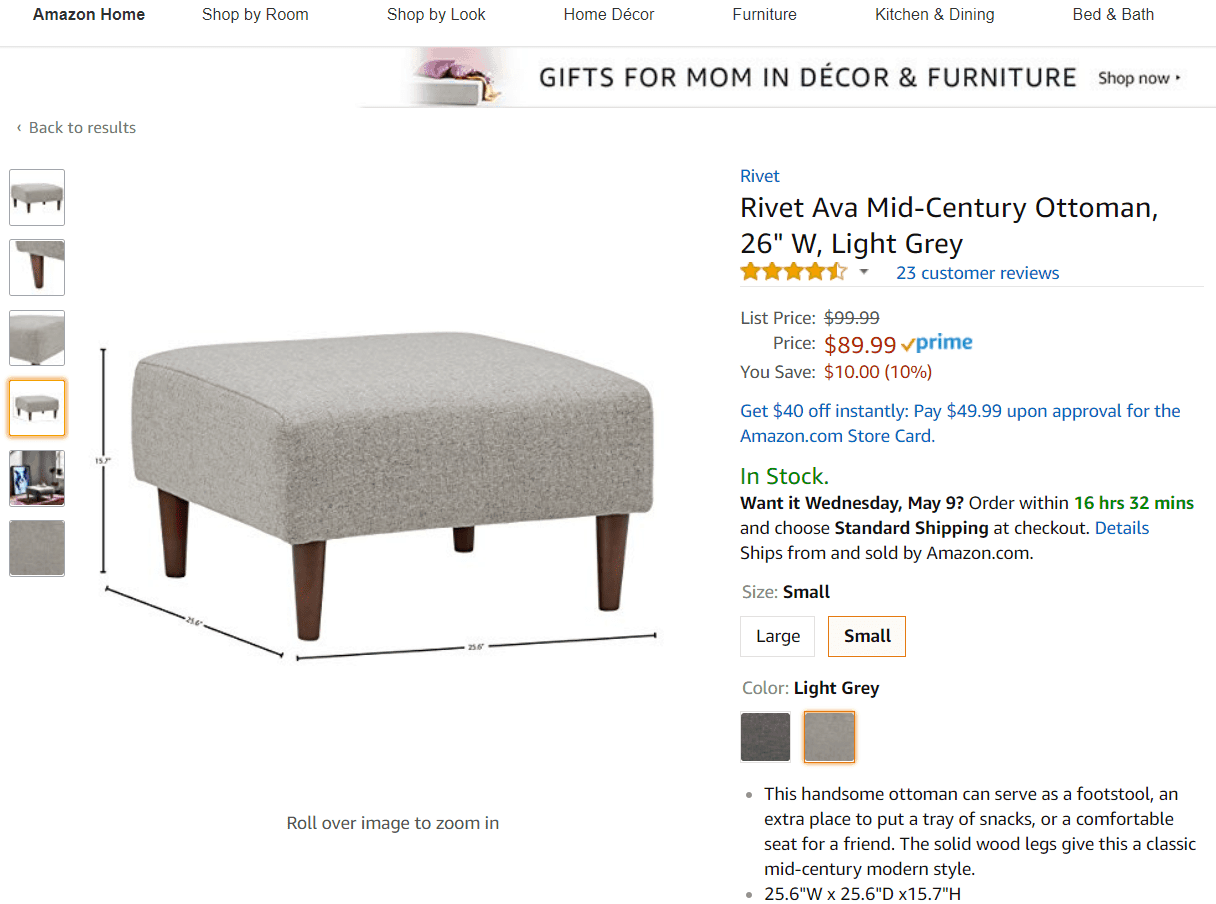 5.  Dining Table
This table is very similar to one at West Elm that goes for $600. Cheap home furniture at its best!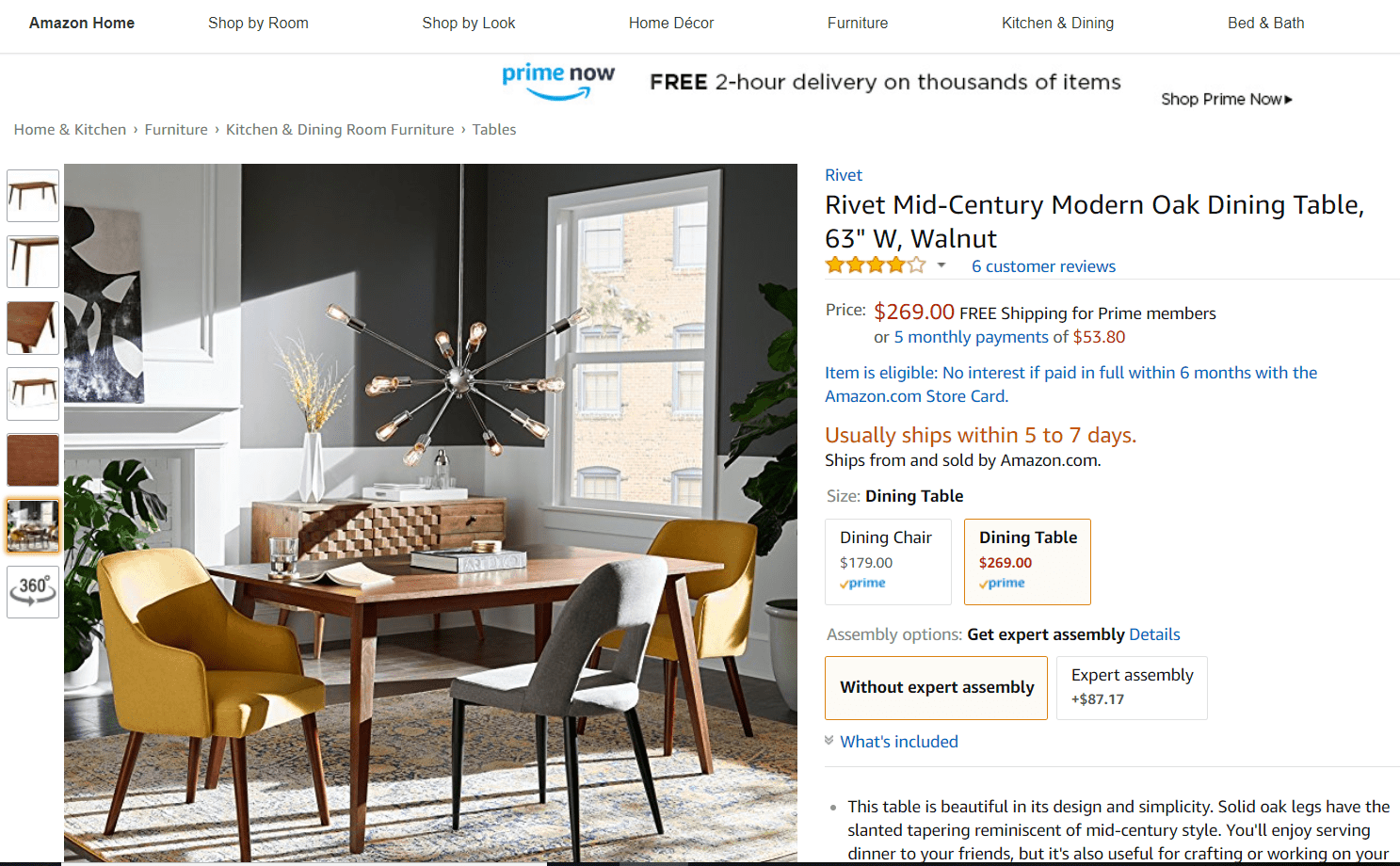 6. Buffet
I'm always disappointed at how expensive buffets are, sometimes even more than an actual table! Unless you're going for a DIY (which can be cheaper), this buffet is not that expensive compared to other ones on the market. Remember you can always track the price on CamelCamelCamel, or buy it and get a refund for the difference if the price drops, using the Earny app.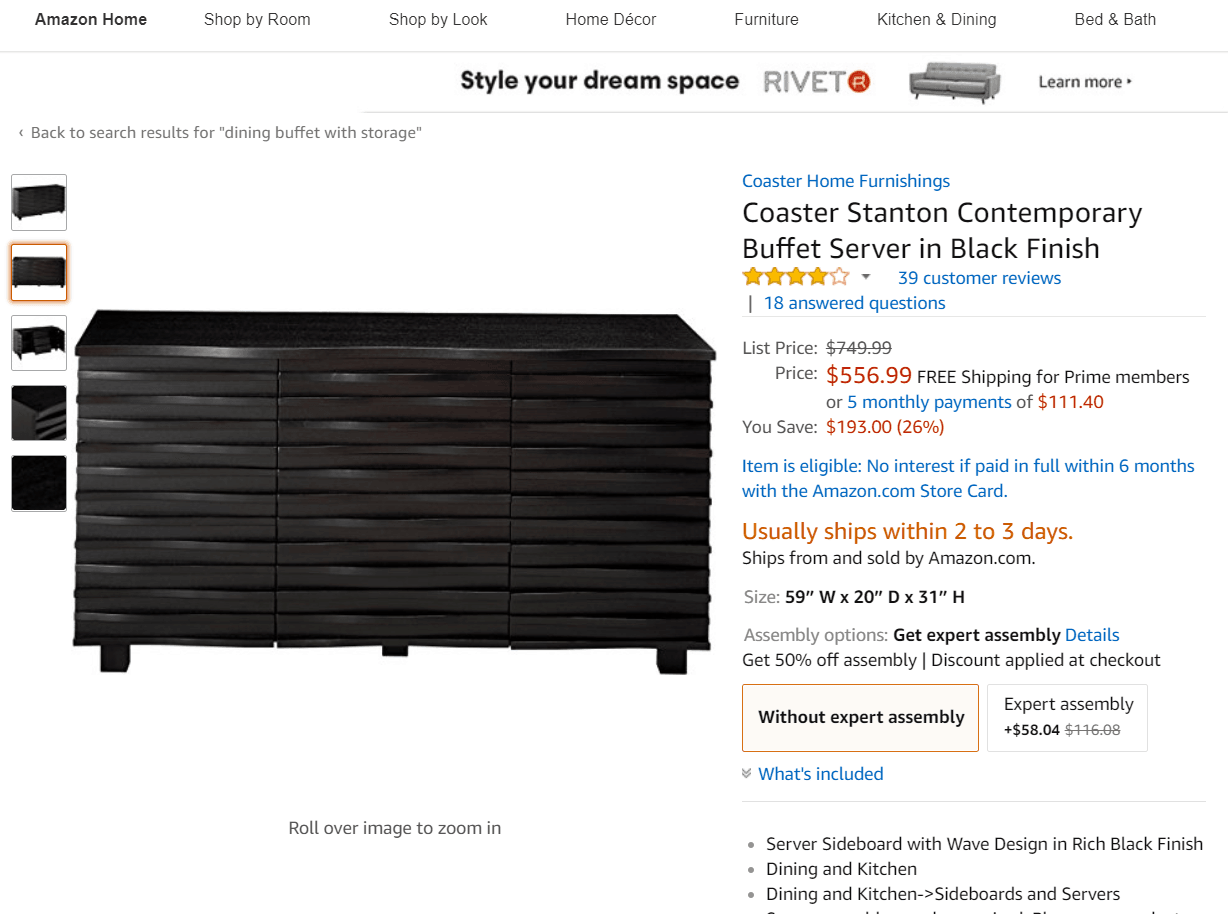 7. TV Unit
This TV unit can also double as a buffet. It has a stylish mix of colors and textures – enough to fool the eye and make your living room/dining room look refreshing and modern.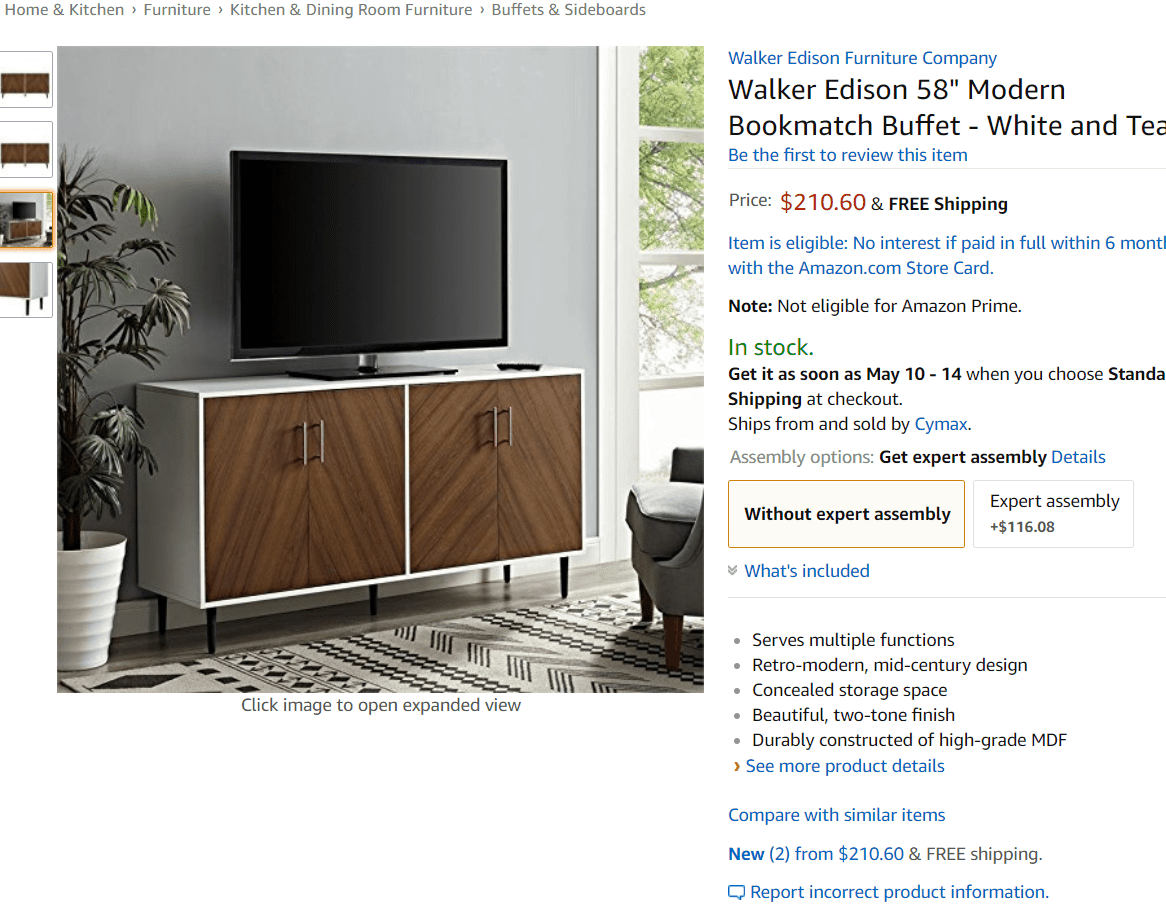 8. Bookcase
If you need to add height to an area, look no further. A bookcase, a tall mirror, and a tall plant can easily do the trick and make the area more pleasing to the eye. You can also incorporate some color in the shelves to make the room more alive and cohesive.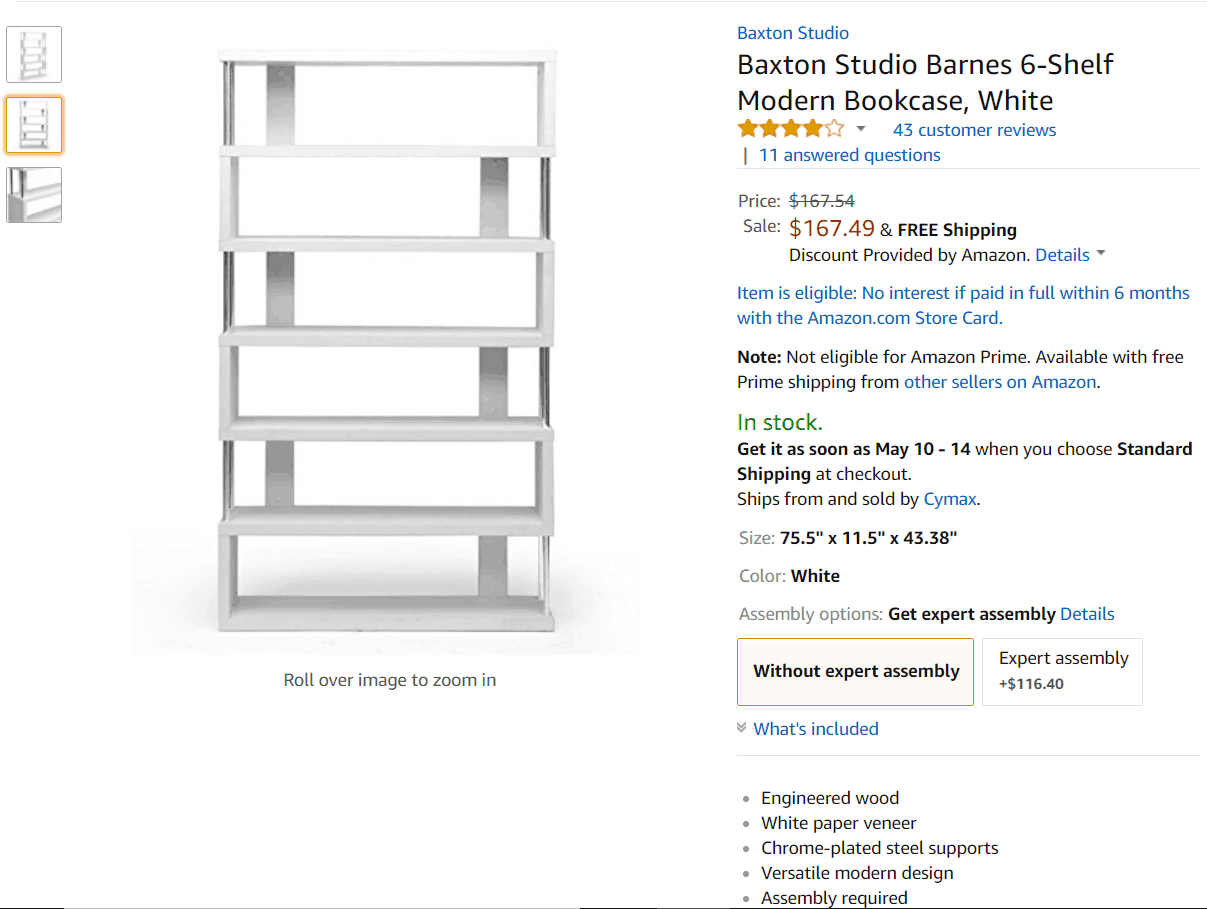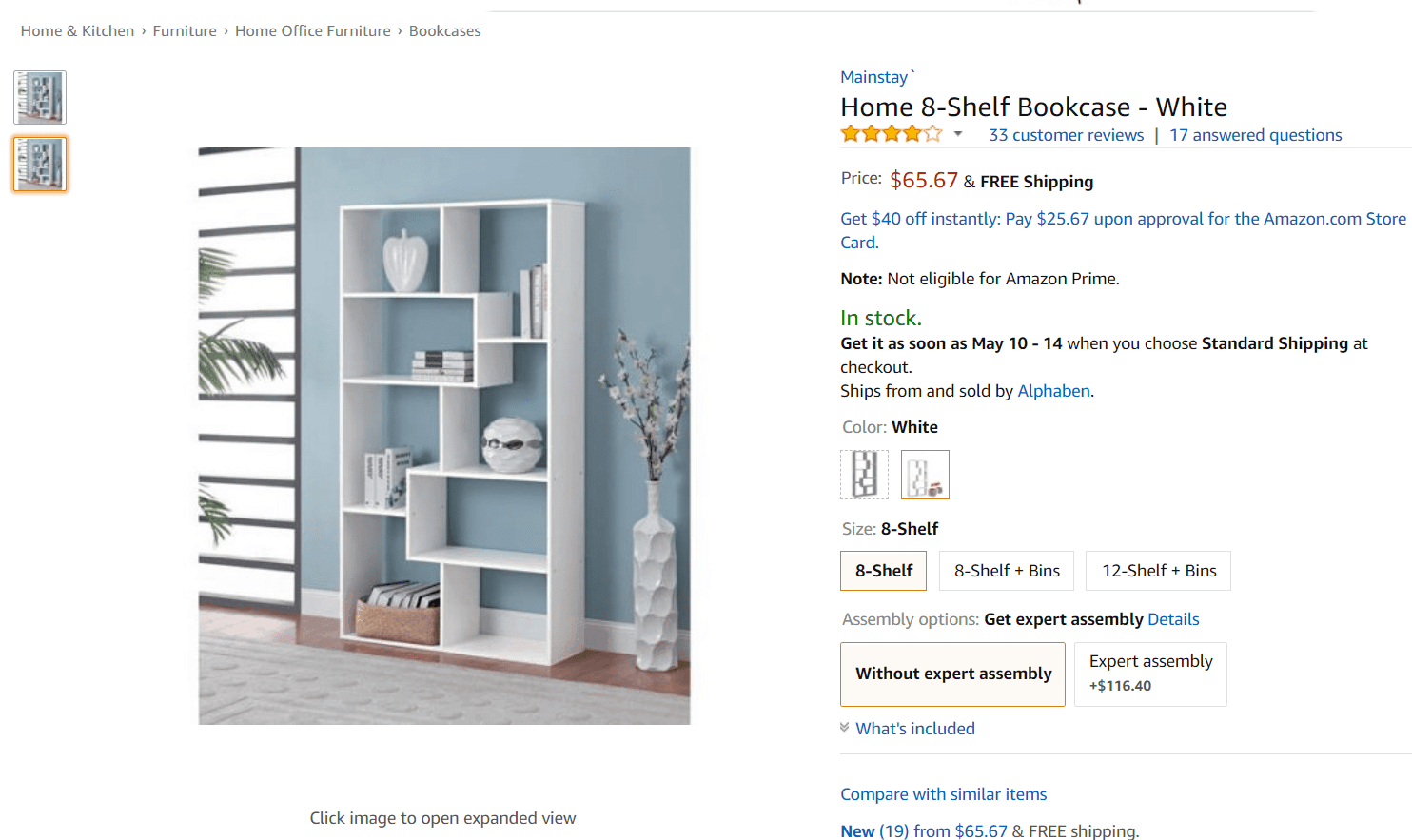 9. Console Table
This can brighten your entryway and make it more welcoming. These two have white lacquered finishes, which pop against basically any colored wall. I own the second console table and I'm very pleased with my purchase. I bought it on Amazon after doing a price comparison with Wayfair, where it was ~$100 more expensive. Then the price went down like $40 and Earny got me a check for that amount! Sweet!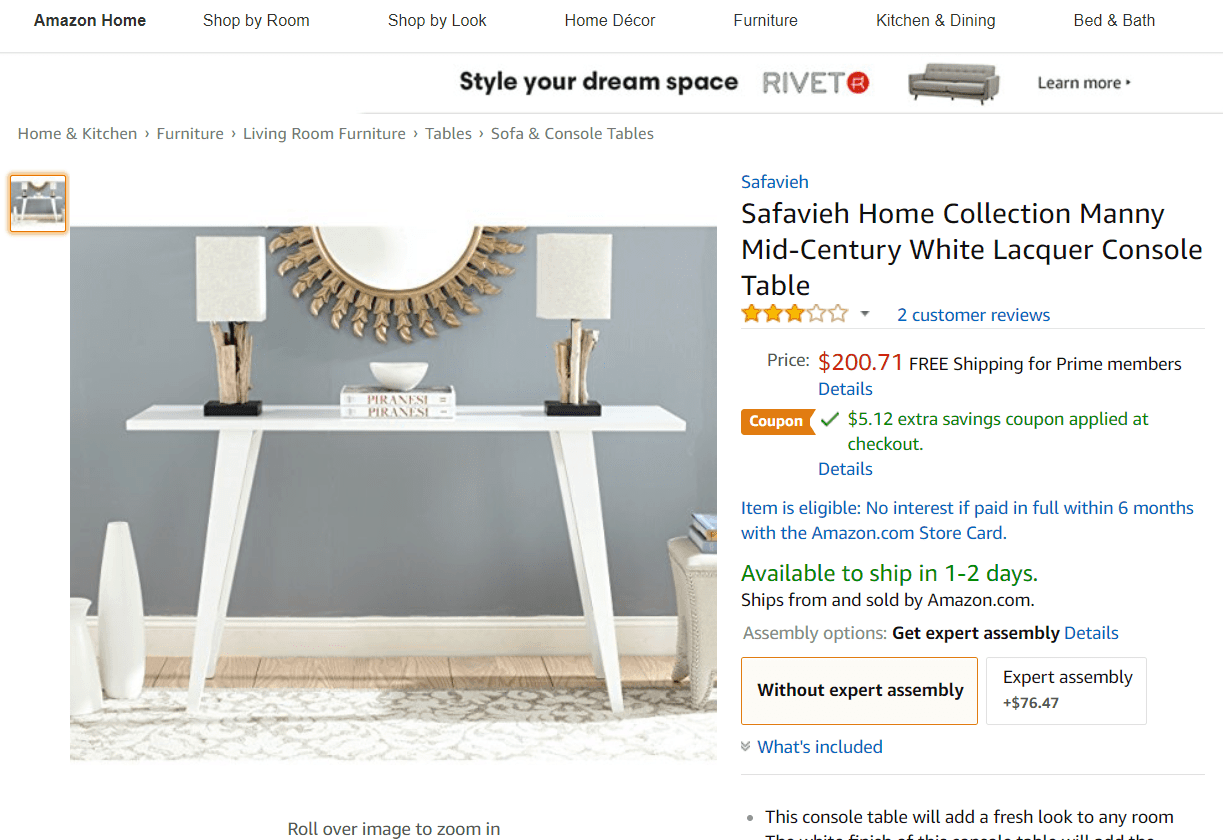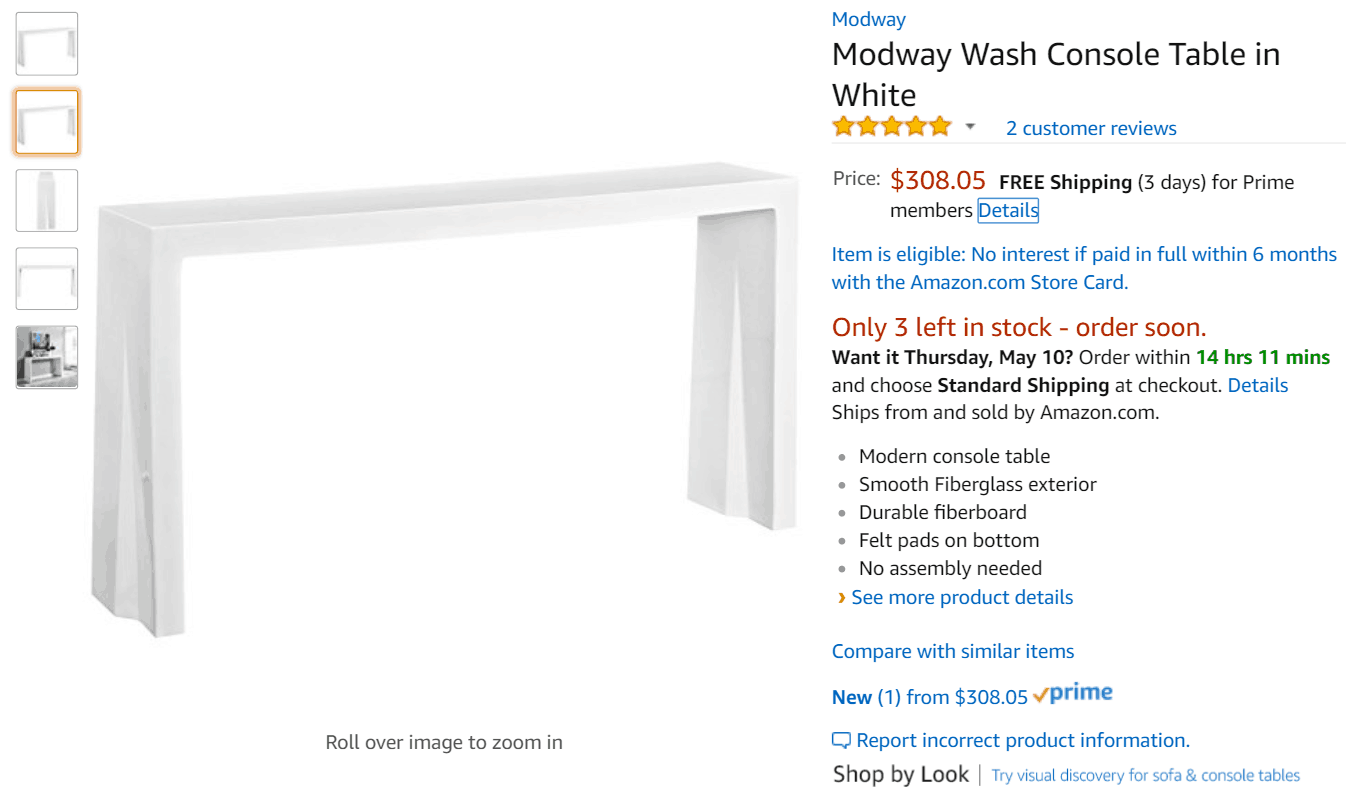 10.  Saucer Chair
This chair is nothing fancy but goes well in an empty corner, or next to a tall table like in the picture. Another good thing: it's so comfortable.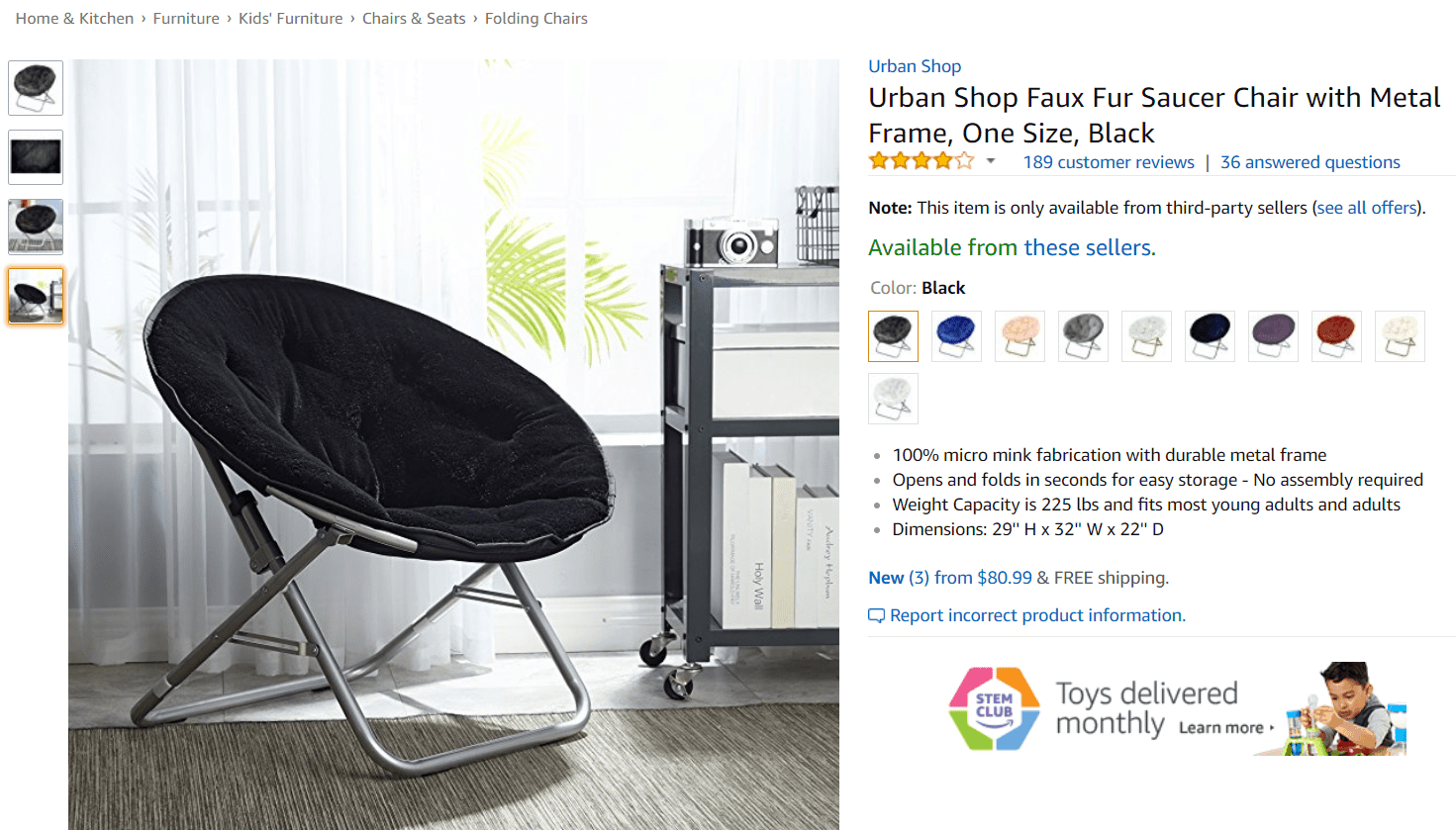 11. Living Room Accent Chair
This type of chair is usually expensive. So, when compared to similar ones out there, it's actually not a bad deal since the delivery is included.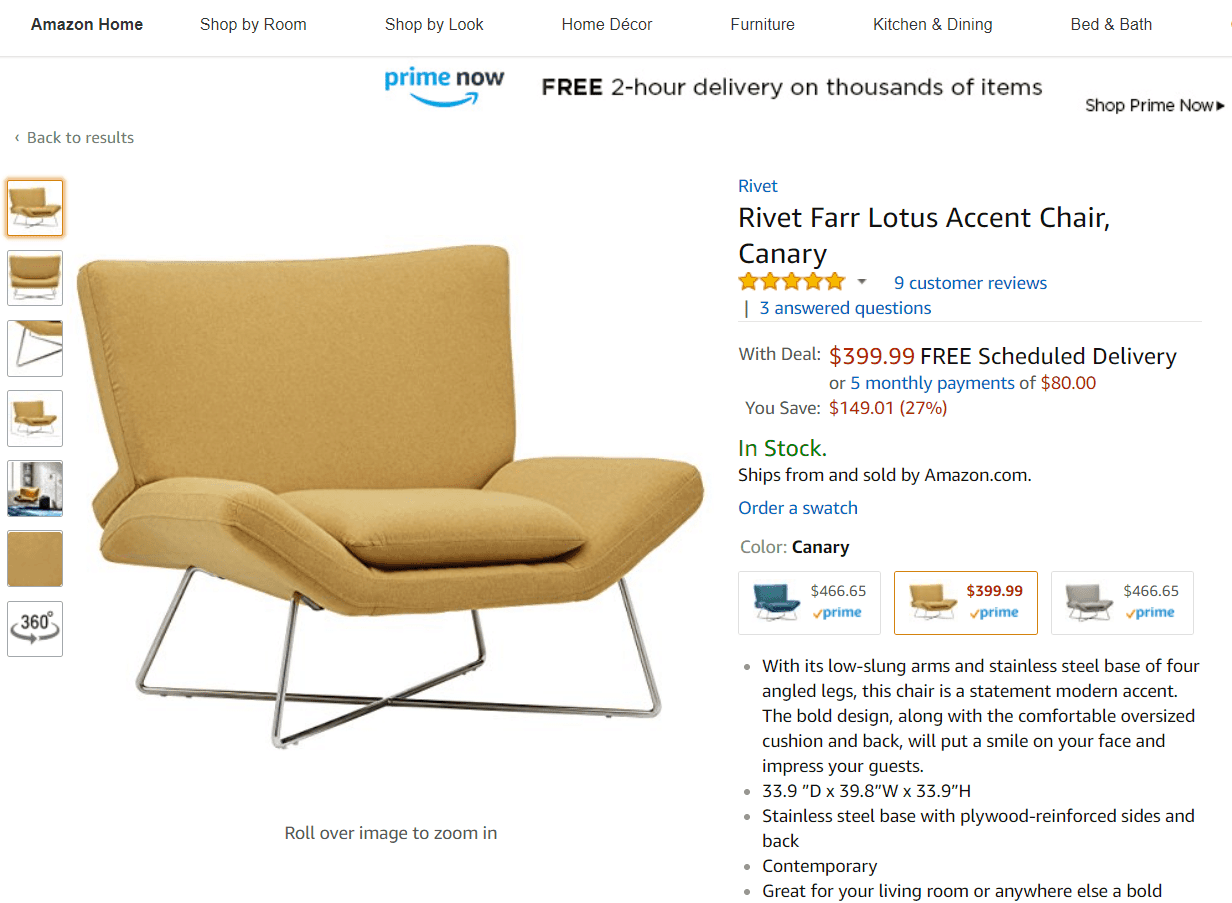 12. Sofa Bed
This sofa bed looks pretty good and has great reviews. I think it's a nice piece of cheap home furniture (without sacrificing quality). You can mix this with more expensive items to lower the cost of furnishing an entire home. I think this is one of the best finds on Amazon.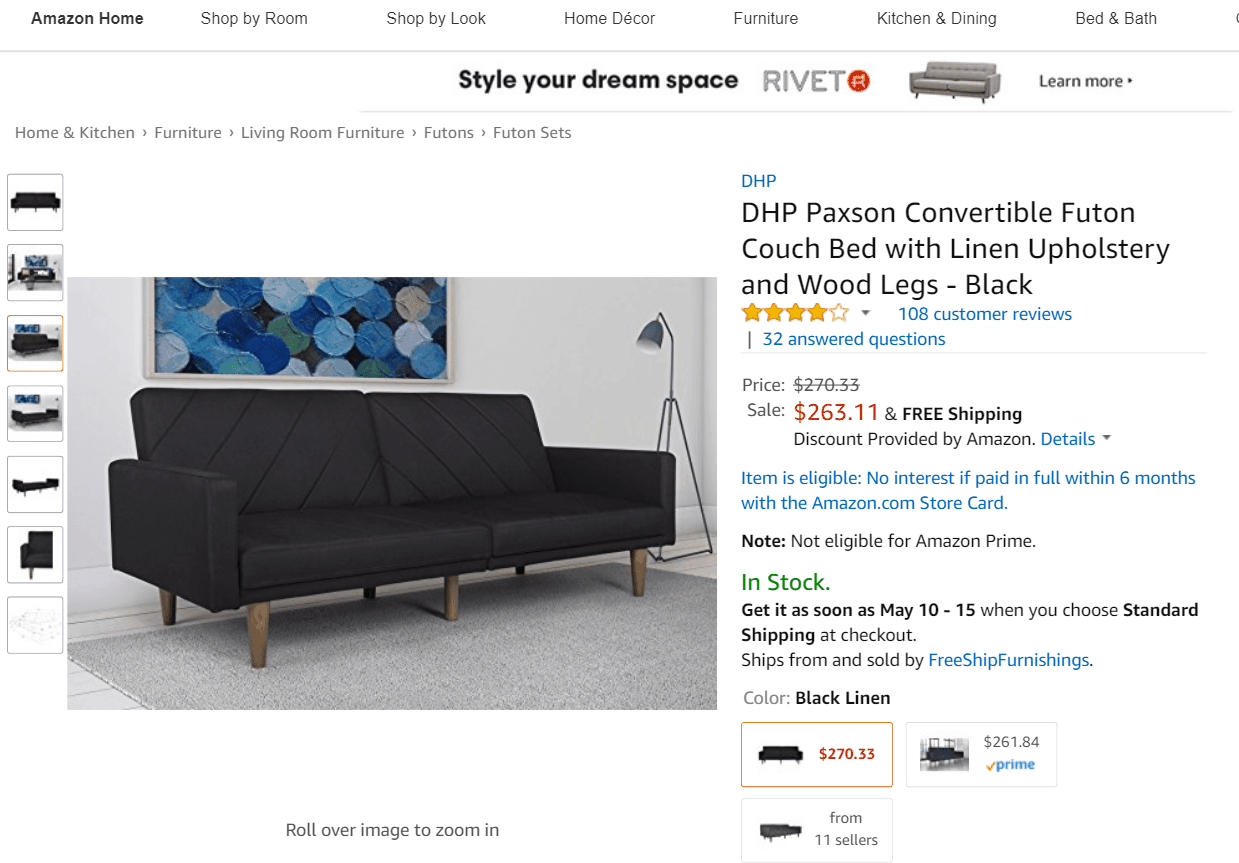 13.  Coffee Table
A very versatile table suitable for many decor styles. It has a lovely hidden drawer, too. The price is awesome. These kinds of tables can usually go for over $350.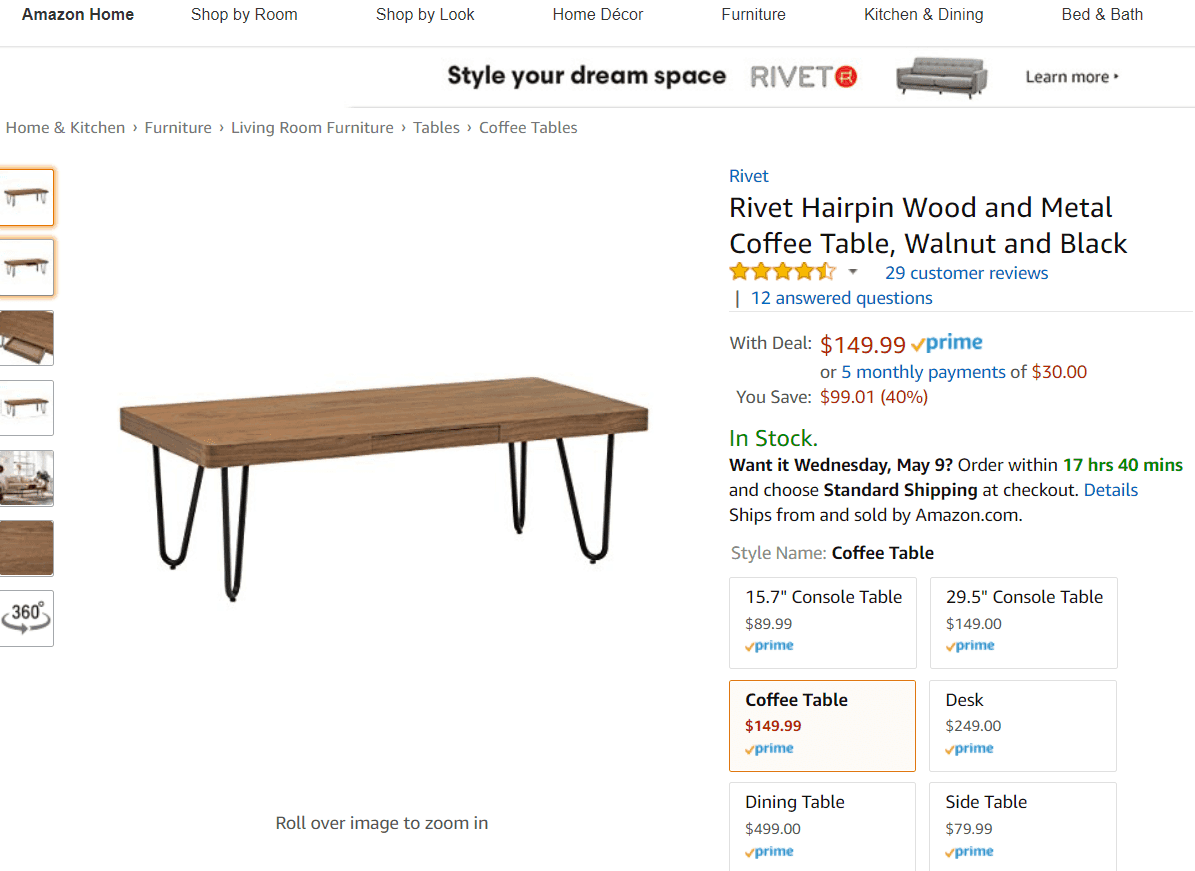 14.   Kitchen Stool
If you buy furniture online, then you probably know that kitchen stools are one of the best things to buy online. Just make sure you measure properly since there are bar stools and counter stools, all with different heights. This website explains it well, so fear not and take advantage of an awesome steal!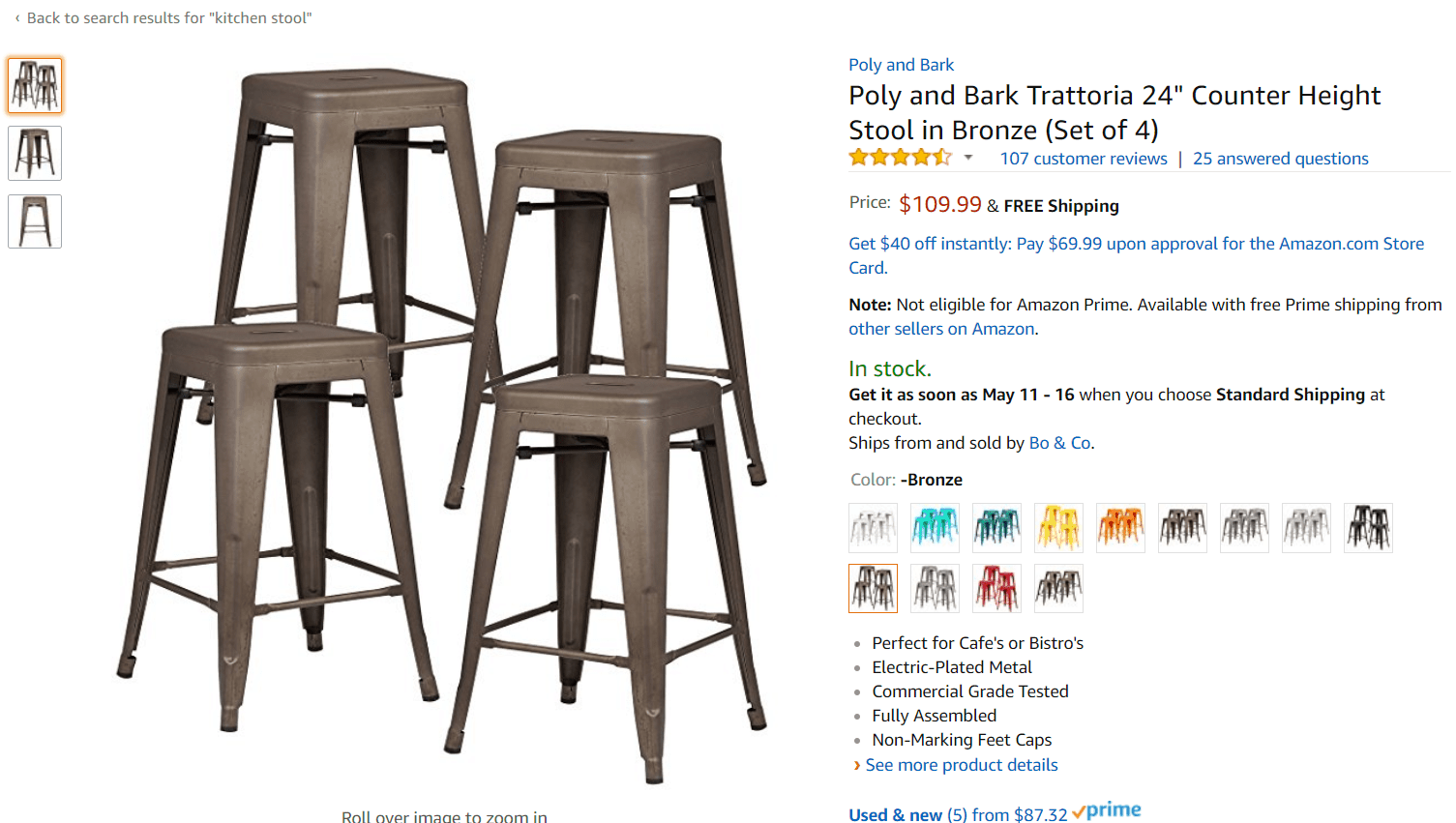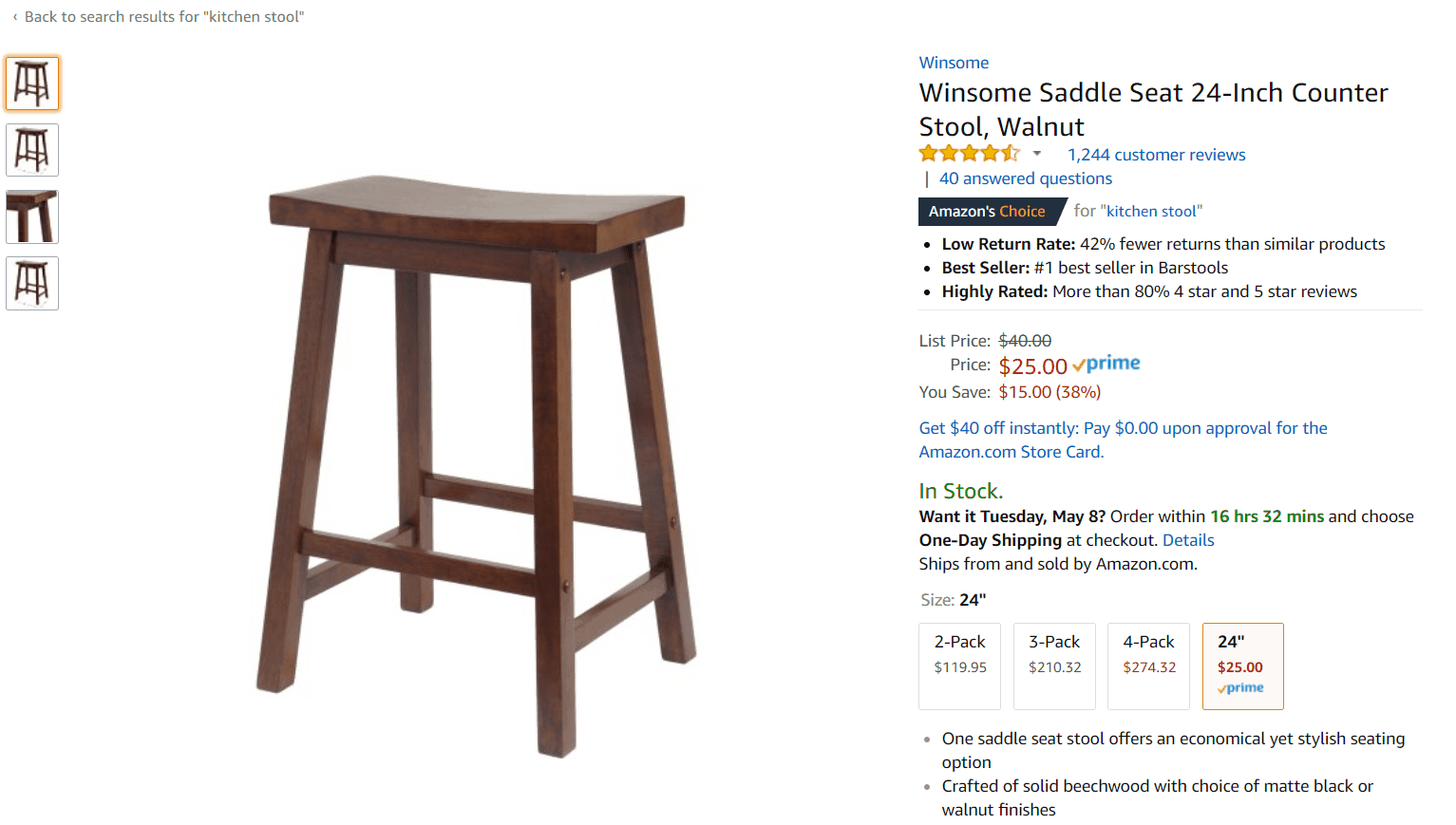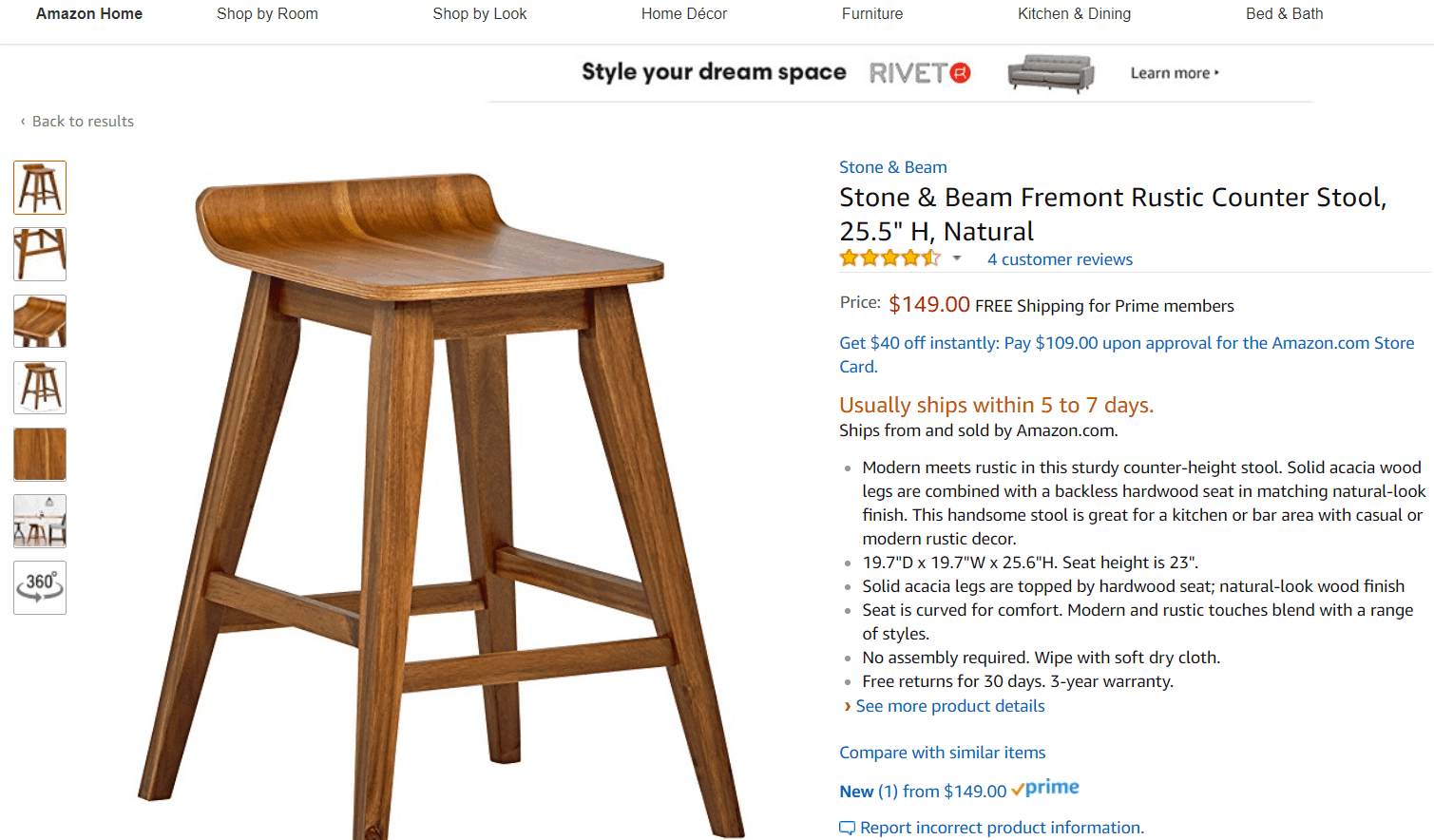 The Lowdown
Next time you're looking for a good online furniture store, head to Amazon. You can get nice and modern cheap home furniture and significantly reduce the cost to furnish a home. Who doesn't love a great deal?  I know I do. 😉
That's my take!
Have you ever bought furniture online or on Amazon specifically? What's your favorite online furniture store? What are some good ideas to offset the cost to furnish a home?
---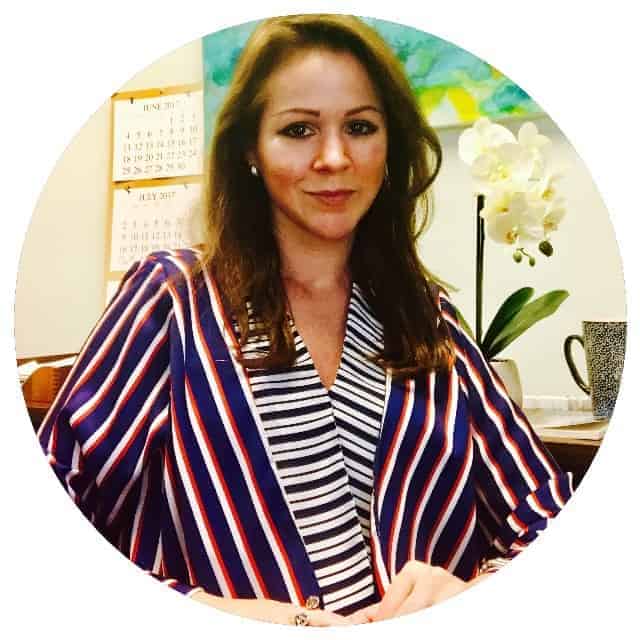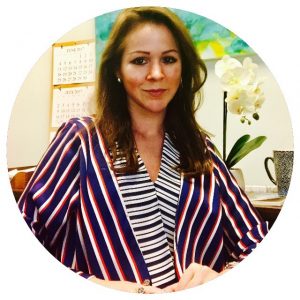 I'm Lily, a lawyer and aspiring Miami fashion entrepreneur sharing life hacks and my favorite tidbits on lifestyle, shopping, fashion, and beauty. GIF enthusiast and lover of making shareable lists.