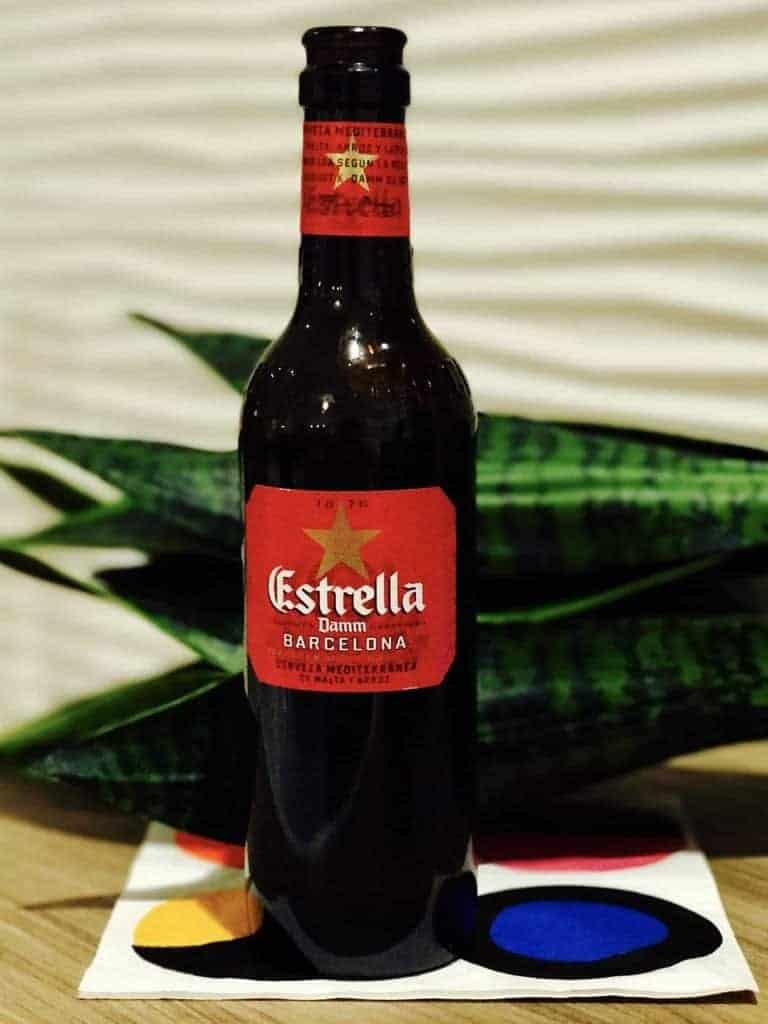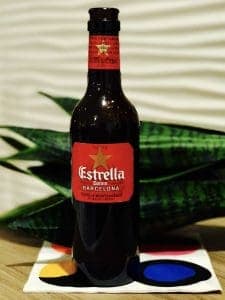 Note: This is a series I call Caveman Beer Reviews, because I like to drink beer but am a caveman when it comes to beer knowledge. I know only the basics, and do not have a refined palate. I'll review the beers on price and what they look, smell, and taste like to me.
Beer: Estrella Damm
Bottom Line: An expensive beer with a strong malt taste and strong bitter notes. I quite liked it.
Price: About $14.99 for a 12-pack of 11 ounce bottles.
My Rating: 4 out of 5
Details
My wife bought this as part of a beer sampling she got at Trader Joe's. I had not had Estrella in years, and had forgotten that it was actually sold in the US. Because of this, I was happy to try it once again.
Origin: Barcelona, Cataluña, Spain
Alcohol: 5.4%
Looks: A dark glass beer bottle with a small red understated label. It says there that it's a Mediterranean beer of malt and rice. I don't know about the rice, but you can definitely taste the malt. The beer itself is a medium to light yellow color.
Smell: Somewhat malty smell.
Taste: Estrella Damm, like many things from the Cataluña region of Spain, oozes strength, robustness, quality, and a if-you-don't-like-me-it's-your-loss attitude. Its unadorned, understated label treads that same path, inviting you to rely on what's inside for your assessment.
The beer itself will please lovers of strong-tasting beer like myself. It has a robust malty taste, with the pronounced bitterness of a jilted Spanish lover (pardon, I got carried away). That bitterness lingers on the sides of your mouth after you swallow it, reminding you of what you just had. It's refreshing, but not as much as more subdued brews.
Hangover Factor: Normal for a non-light beer; nothing unusual. I'm a male in reasonably good health born in 1983.
Final Thoughts
This beer is "damm" good. However, like a trip to Cataluña, I found it expensive. I'm also bothered by 11 ounces bottle size, rather than the standard 12 ounces. I'll buy it from time to time.