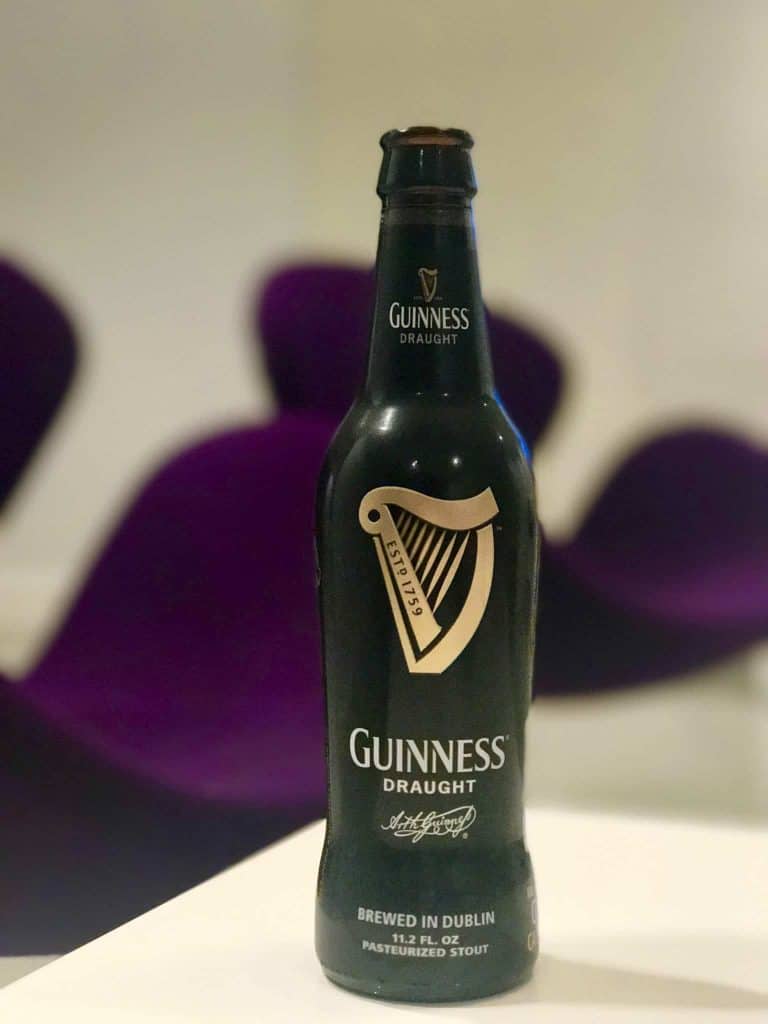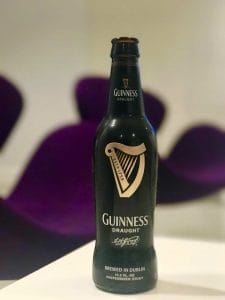 Note: This is a series I call Caveman Beer Reviews, because I like to drink beer but am a caveman when it comes to beer knowledge. I know only the basics, and do not have a refined palate. I'll review the beers on price and what they look, smell, and taste like to me.
Beer: Guinness Draught
Bottom Line: A sharply bitter beer with a hint of chocolate. It's light-bodied for a bitter beer, and somewhat expensive.
Price: About $13.99 for a 12-pack of 11 ounce bottles.
My Rating: 4 out of 5
Details
Ah, the fabled Irish brew. It's been years since I last had this one; I remember that back in college they used to put a gizmo in it called a "frost widget" (I think) that looked like those moisture-absorbers they put in prescription pill bottles. I still don't know what the point was.
This is also the beer that one of my favorite actors, Leo DiCaprio, had in one of my favorite movies, Blood Diamond, in the beachside bar in Sierra Leone where he unsuccessfully (and rather half-assedly) tried to seduce Jenniffer Connelly ("why don't we go back to my room and see what's in the minibar", I think was his line, or something like that).
Anyways, I saw this at my neighborhood Total Wine, and decided to get it and reminisce.
Origin: The Emerald Isle (Dublin, Ireland)
Alcohol: It doesn't seem to say on the bottle, I'm guessing 5%
Looks: A dark yellow-ish bottle with some sort of plastic jacket with a harp on it, and the signature of one Arthur Guinness, who it seems has had people drinking his brew since 1759. The beer itself has a dark, chocolate color.
Smell: Malty smell.
Taste: I'll say this: Guinness is unique, and kind of a love-it-or-hate-it deal. It's light-bodied and feels watery, and is not very gaseous. However, it's got a sharp bitterness that predominates but does not linger, and is unmitigated by the gas, as is the case with gassier beers (where the fizz of the gas kind of balances the bitterness). It also has a slight chocolate aftertaste.
The Guinness is somewhat refreshing, but it's odd in that cooling it does not make it feel "icy" or hearty. It's just watery, bitter, and somewhat chocolaty. Like whisky, it appeals to me once in a while, but not as a weekly staple.
Hangover Factor: Normal for a non-light beer; nothing unusual. I'm a male in reasonably good health born in 1983.
Final Thoughts
I think every beer drinker should try Guinness for themselves. It's really not very comparable to anything else, and such a famous creation should not go untasted.