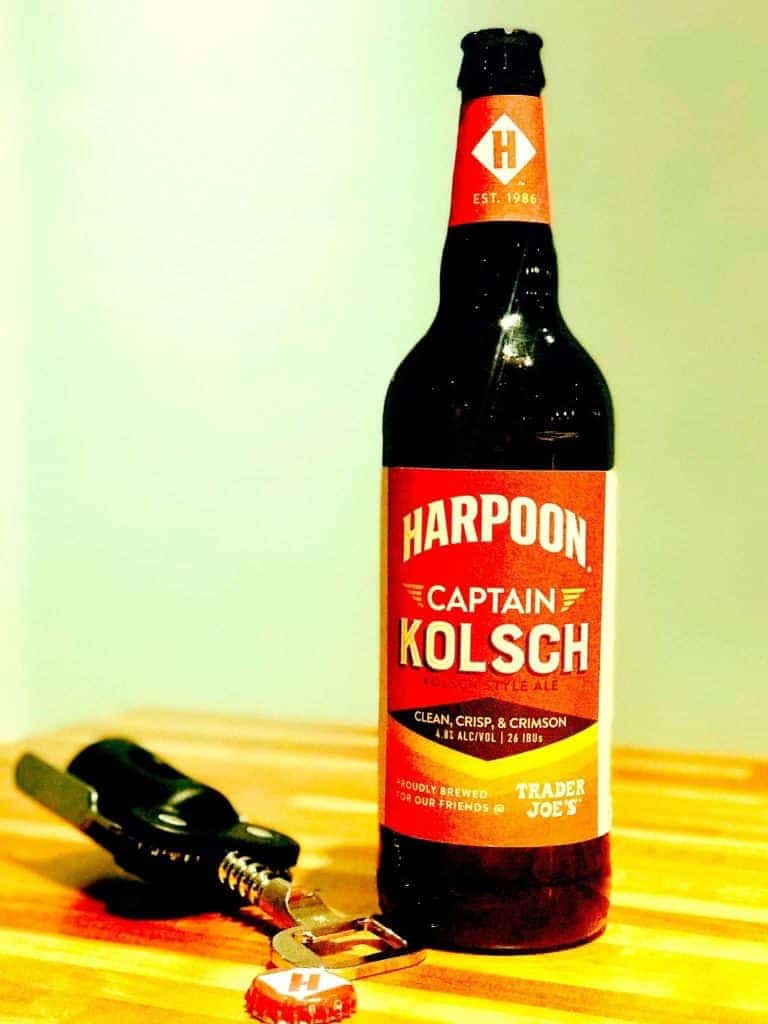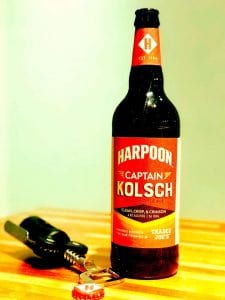 Note: This is a series I call Caveman Beer Reviews, because I like to drink beer but am a caveman when it comes to beer knowledge. I know only the basics, and do not have a refined palate. I'll review the beers on price and what they look, smell, and taste like to me.
Beer: Harpoon Captain Kolsch (made for Trader Joe's)
Bottom Line: A pretty good, malty and bitter beer with hints of chocolate. A bit watery, though.
Price: I could not find a price online. Probably cheap, though, given that it's made for Trader Joe's.
My Rating: 3.5 out of 5
Details
This is a somewhat odd beer in that it comes in a big, 22 oz bottle and is made for Trader Joe's. It says that 22 oz is a pint, so now I know that this is what the British drink when they say they're having a pint.
Because of these characteristics alone, I was quite curious about it.
Origin: Boston, Massachusetts and Windsor, Vermont.
Alcohol: 4.8%
Looks: A big bottle with bold-colored labeling. The beer itself is brown.
Smell: Light malty smell.
Taste: The Harpoon is somewhat bitter, with an overall malty taste and hints of chocolate at the end. The bitterness is rather sharp, and lingers on the roof of your mouth.
It's very gaseous, and quite refreshing and easy to drink.
I really liked it, although I have a small gripe in that I thought that it was too watery. It wasn't anything outrageous, but I would have preferred it a bit thicker and full-bodied.
Hangover Factor: Nothing unusual. I'm a male in reasonably good health born in 1983.
Final Thoughts
This was a pretty good beer that probably won't offend anyone's taste sensibilities. I could have it again, though I prefer more hearty brews.