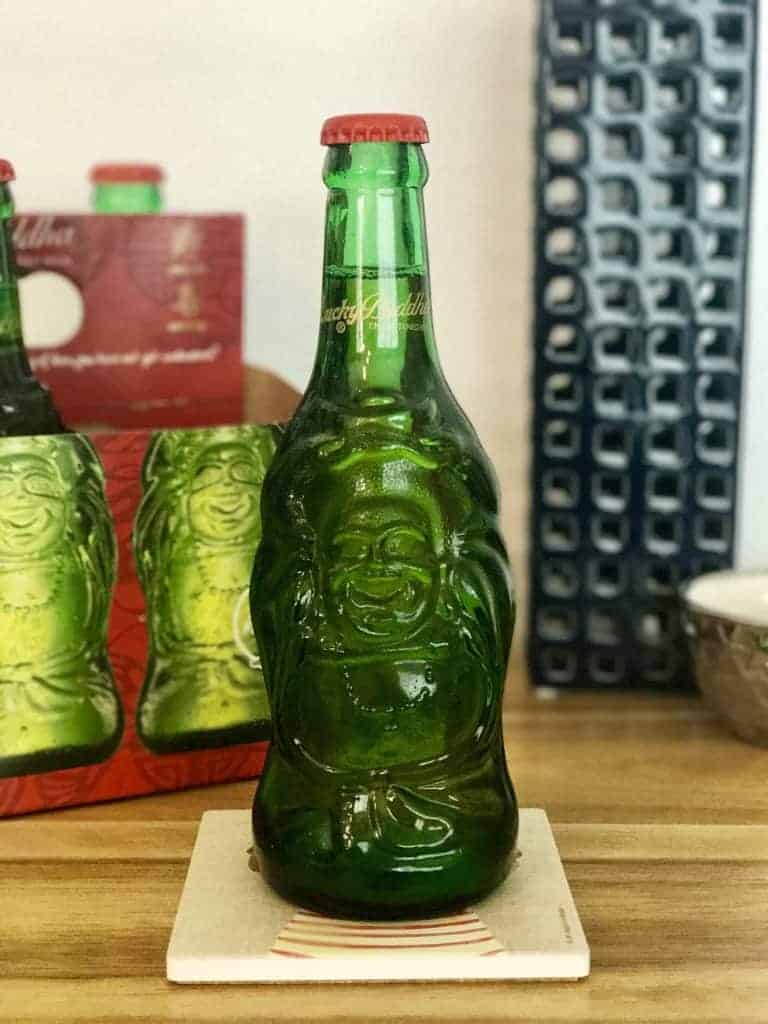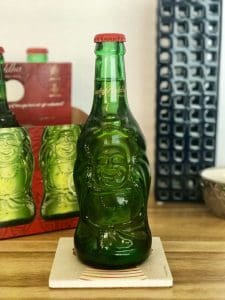 Note: This is a series I call Caveman Beer Reviews, because I like to drink beer but am a caveman when it comes to beer knowledge. I know only the basics, and do not have a refined palate. I'll review the beers on price and what they look, smell, and taste like to me.
Beer: Lucky Buddha
Bottom Line: A decent, very light-tasting beer that's not worth the price premium.
Price: About $9.99 for a 6-pack of 11 ounce bottles.
My Rating: 2.5 out of 5
Details
Aware of my caveman ways, my wife surprised me with this beer, which she got at Whole Foods. It's from China (which is rather unusual in and of itself, since you don't see many Chinese beers in the US), and has what is quite possibly the coolest beer bottle on earth.
Origin: China
Alcohol: 4.8%
Looks:  Like I said, possibly the coolest bottle in the world. It's a green glass bottle with a Buddha carved into (and protruding out of) the glass. Because of this irregular texture, it's easy to grip (especially if you've been drinking). It does not seem to have any sort of paper label at all. Rather, the product information is printed directly on the glass. The beer itself is a light yellow color.
Smell: A very light, generic beer smell.
Taste: This beer's ok, but extremely expensive for what it is. It has a very light taste, with a very, very slight bitterness. It reminds of Presidente, but lighter. It's so light tasting that it won't offend anyone, but it does not please, either.
I honestly can't say much more, because it simply does not taste like much of anything.
Hangover Factor: Normal for a non-light beer; nothing unusual. I'm a male in reasonably good health born in 1983.
Final Thoughts
I was disappointed by the Lucky Buddha. In terms of taste, it's not far from being carbonated water, and even has a low alcohol content. It does have an awesome bottle, which should get a few chuckles if you serve it to your friends or bring it to a party. But for a beer with this taste, I think the price should be less than $1 per bottle.