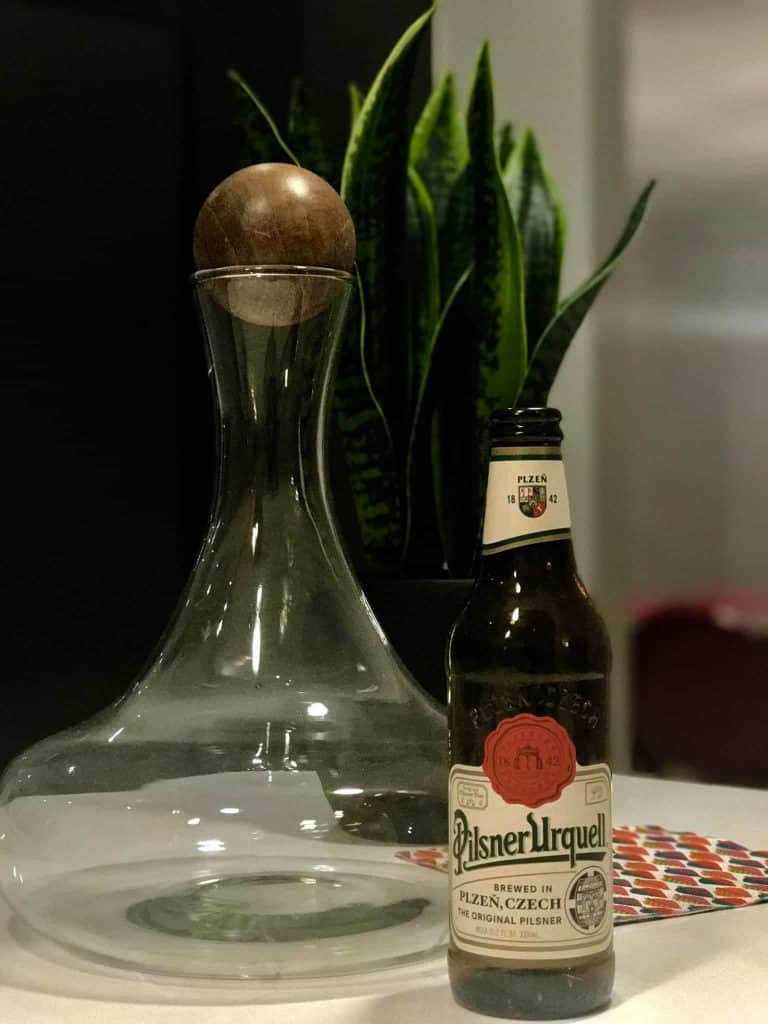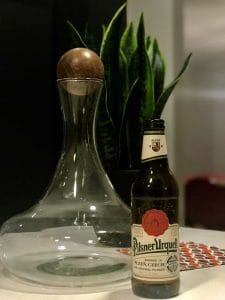 Note: This is a series I call Caveman Beer Reviews, because I like to drink beer but am a caveman when it comes to beer knowledge. I know only the basics, and do not have a refined palate. I'll review the beers on price and what they look, smell, and taste like to me.
Beer: Pilsner Urquell
Bottom Line: An expensive, bold and quite bitter beer. I mostly liked it, but it's not a good value for your money.
Price: About $14.99  for a 12-pack of 11 ounce bottles (not the usual 12 ounces).
My Rating: 3.5 out of 5
Details
My wife went to Trader Joe's to fill our fridge in preparation for a visit by my parents, and, knowing about my Caveman Beer Reviews endeavor, bought me lots of different beers for me to sample. Our marriage is stronger for it 😉
(By the way, it turns out that Trader Joe's lets you mix and match individual bottles of beer; you don't have to buy six-packs. Yay!)
Origin: Czech Republic
Alcohol: 4.4%
Looks: A chubby-looking dark glass bottle with some old-world seal/sigil depictions on it. The beer itself is yellow.
Smell: Somewhat bitter smell.
Taste: Pilsener Urquell has a relatively bitter taste, with a bitter aftertaste. I would say that the bitterness predominates over anything else, and I could't really make out other tastes. I do like bitter beer, and so liked this one. I guess it's kind of like Heineken.
Hangover Factor: Normal for a non-light beer. I'm a male in reasonably good health born in 1983.
Final Thoughts
Even though I liked the taste, I was not satisfied with Pilsener Urquell, for three reasons.
First, it's really expensive, at $14.99 for a 12-pack of bottles. What you get is not so extraordinary as to be worth that kind of money.
Second, the bottles are not 12 ounces, like most other beers. So you pay more and get less.
Third, the alcohol content is 4.4%; most other beers have 5%. If you're going to make an expensive beer, at least make it to the standard proof.
In sum, although the Pilsner Urquell tastes good, it's just not a good value. Buy it if you want to take something "uncommon" to a party, but otherwise don't bother.