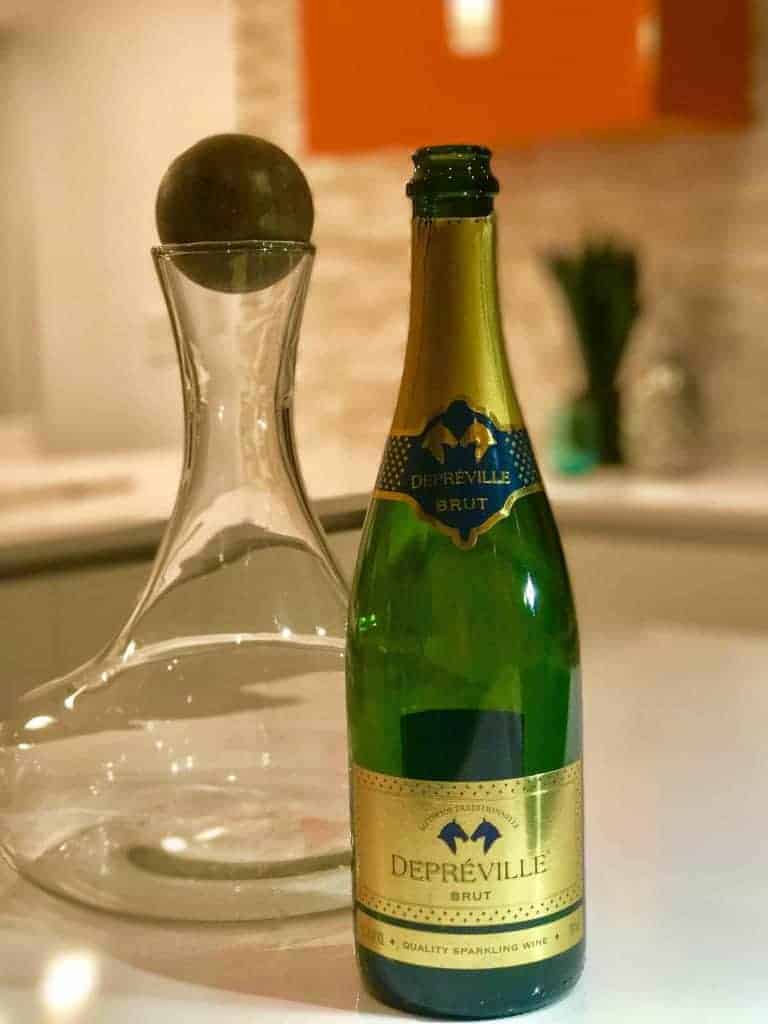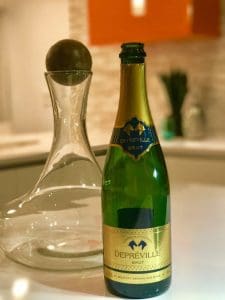 Note: This is a series I call Caveman Wine Reviews, because I like to drink wine but am a caveman when it comes to wine knowledge. I know only the basics, and do not have a refined palate. I'll review the wines on price and what they look, smell, and taste like to me.
Wine: Depreville Brut
Grape: Blend of white grape varietals
Bottom Line: A light and refreshing, albeit rather tasteless, white sparkling wine. An excellent value for its low price.
Price: About $9.99 per 750ml bottle.
My Rating: 3 out of 5
Details
I don't remember how or when I bought this, but happened to find this forgotten bottle in my wine storage. Since it was a weekday and reds tend to make me hung over, my wife and I had this with our chicken taco dinner. It wound up being surprisingly good for the low price.
Origin: France (but apparently not from the Champagne region, since it's not Champagne)
Alcohol: 11%
Looks: A cool-looking dark green bottle with some neat horses on the label. The back label claims that you should drink it "to celebrate the most valuable moment of your life". Yeah, right, like I'm gonna celebrate my best moment with a $10 bottle of wine.
Smell: Light, generic Champagne smell. Nothing distinctive.
Taste: The main thing I can say about this wine is that it's mostly tasteless, with very subdued flavors. It has a slight fruity taste (which my wife says is pear), and a slightly bitter aftertaste. That said, its tastelessness actually makes it very easy to drink, day or night. Given how cheap it is, you can gulp this down guilt free.
Hangover Factor: Good, no unusually bad hangover. I'm a male in reasonably good health born in 1983.
I paired this with some chicken-and-salsa tacos. I don't think it matters what you pair it with, as long as it's not beef.
Final Thoughts
The Depreville is light, refreshing, and not bad-tasting. Just because it's so cheap and easy to drink, I'll be buying this again. If you want flavor, go with the Louis Bouillot Perle D'Aurore Rosé, but you'll pay twice as much.
Bottle photo by TigerLilyEdition