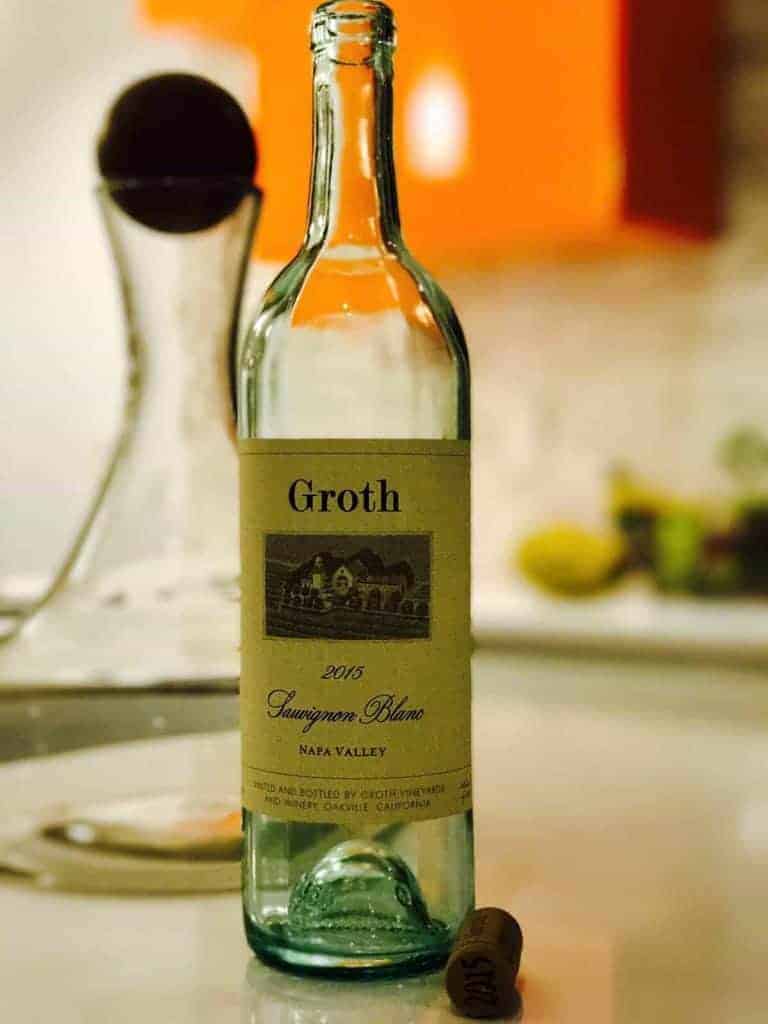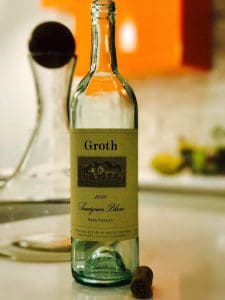 Note: This is a series I call Caveman Wine Reviews, because I like to drink wine but am a caveman when it comes to wine knowledge. I know only the basics, and do not have a refined palate. I'll review the wines on price and what they look, smell, and taste like to me.
Wine: Groth Sauvignon Blanc Napa Valley (2015)
Grape: Sauvignon Blanc (White, Non-Sparkling)
Bottom Line: An OK white wine with both fruitiness and bitterness. I enjoy wines on the fruitier end of the scale, and thus did not like this very much. Expensive.
Price: About $19.99 per 750ml bottle.
My Rating: 2.5 out of 5
Details
I shared this with my wife, who bought it because she enjoys dry-ish white wines a lot more than I do (I like fruity sparkling whites). It was not bad, but I thought it was quite expensive for the taste you get. This particular bottle is from 2015.
Origin: California (Napa Valley)
Alcohol: 14.5%
Looks: A clear, common wine bottle with an understated, textured label. The only thing cool about the label is the texture on the paper. Otherwise, it's rather generic. The wine itself is a very pale yellow color.
Smell: Mild fruity smell.
Taste: Although the Groth had fruity notes, which I enjoyed, it also had a predominating bitterness, which I did not. I would describe it as 60% bitter and 40% fruity. It had kind of a kick in terms of having a moderate lemony-like bitterness as you are swallowing it.
I would encourage you to try this only if (1) you are willing to spend the money, (2) you enjoy dryer white wines, and (3) you have a delicate palate and can make out more flavors than I can.
Hangover Factor: Good, I slept well and can't say I woke up hung over the next day. I'm a male in reasonably good health born in 1983.
I paired this with pulled pork tacos. I thought it was OK, but my wife really enjoyed this pairing.
Photo by TigerLilyEdition