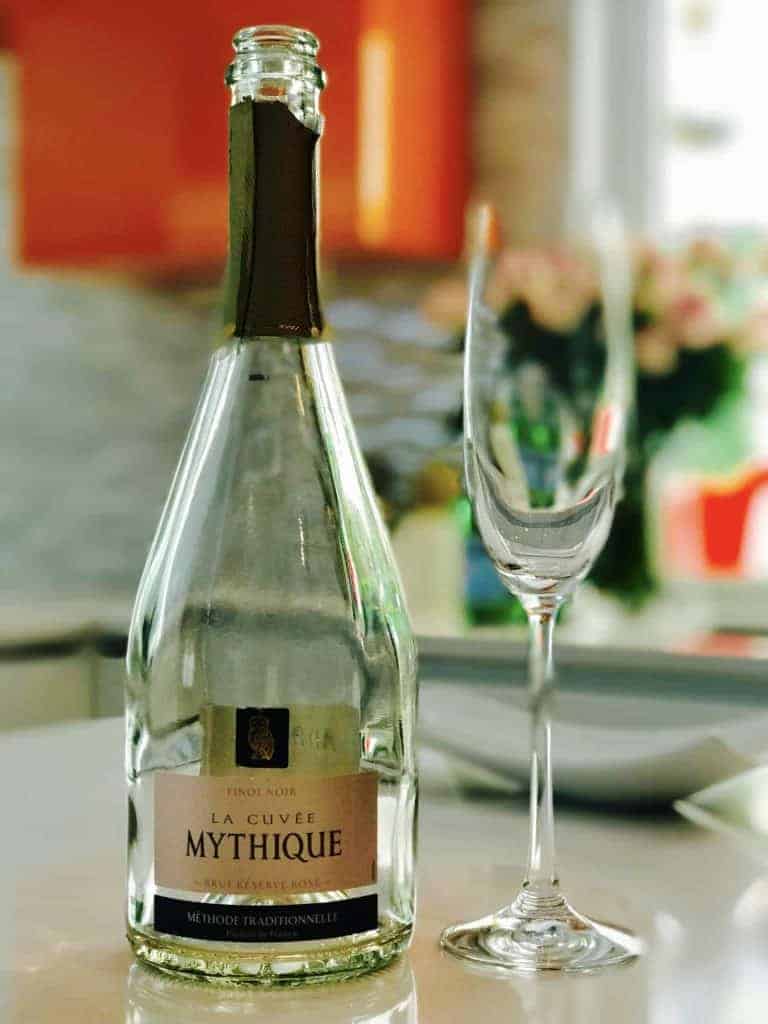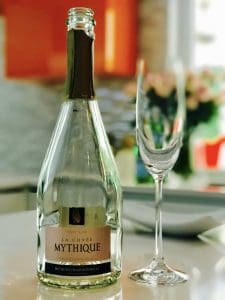 Note: This is a series I call Caveman Wine Reviews, because I like to drink wine but am a caveman when it comes to wine knowledge. I know only the basics, and do not have a refined palate. I'll review the wines on price and what they look, smell, and taste like to me.
Wine: La Cuvée Mythique Brut Réserve Rosé Pink Sparkling Wine
Grape: Pinot Noir
Bottom Line: A pretty good pink sparkling wine with a really cool name. Light and refreshing, with a slightly fruity and rather dry taste.
Price: About $14.99 per 750ml bottle.
My Rating: 3 out of 5
Details
I got this recently while replenishing my home wine supply. Honestly, I bought it because of the name. Who can resist something called "Mythique"? I know I can't. Plus, I like pink sparkling wine. Therefore, I decided to give it a spin, although I was reluctant to pay the $14.99 for a wine that I was to consume myself.
Origin: France
Alcohol: 12.5%
Looks: A rather generic clear bottle with the cool "Mythique" name on a small label, and a diagram of an owl on top of it. The wine itself is a light pink color.
Smell: Generic smell of sparkling wine, though my wife says the smell has hints of strawberry.
Taste: The Mythique is a pretty good pink sparkling wine, if not the best value for your money. It has a light and refreshing taste, and is easy to drink. To me, it was slightly fruity, though more dry than fruity. My wife says there are some strawberry notes, although they were not too evident to me.
Overall, it did not have any strong tastes; I found it fine, but nothing to write home about.
Hangover Factor: Nothing unusual. I'm a male in reasonably good health born in 1983.
Final Thoughts
This is an okay pink sparkling wine that you can buy for its "coolness" factor if that's what you fancy. I found it somewhat expensive, though, and probably will not get it again anytime soon.
Photo by TigerLilyEdition