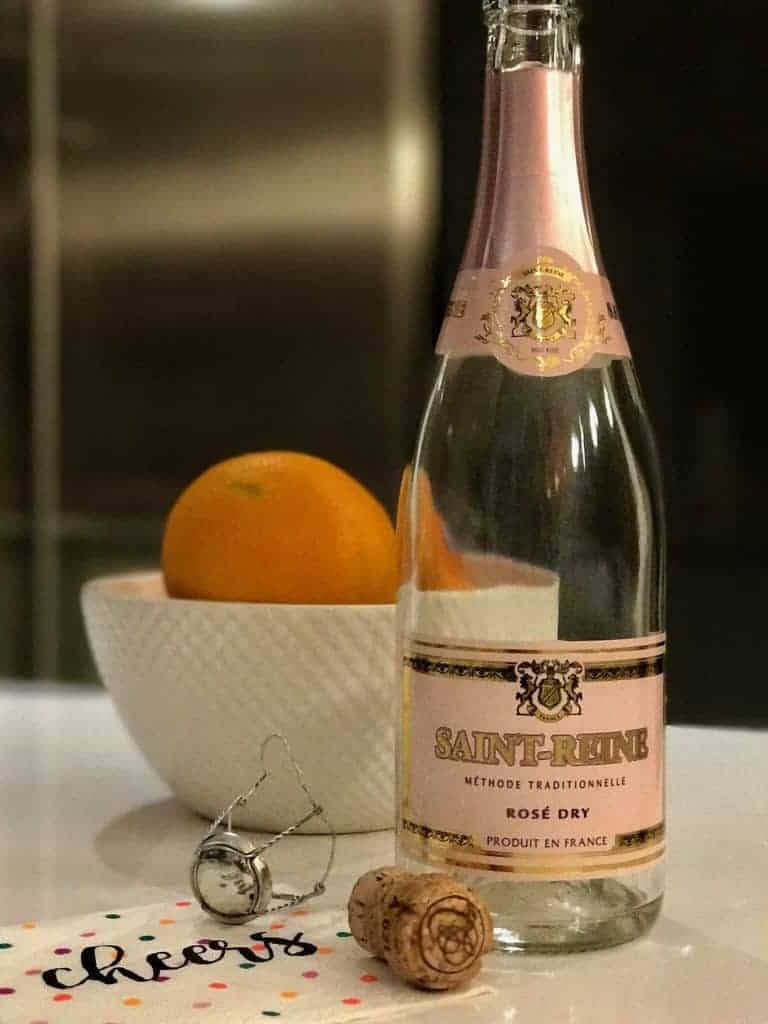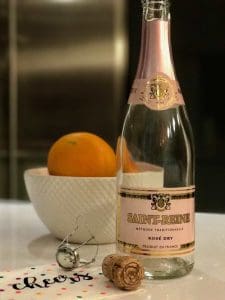 Note: This is a series I call Caveman Wine Reviews, because I like to drink wine but am a caveman when it comes to wine knowledge. I know only the basics, and do not have a refined palate. I'll review the wines on price and what they look, smell, and taste like to me.
Wine: Saint-Reine Rosé Dry Sparkling Wine.
Grape: Does not seem to say on the bottle.
Bottom Line: An unremarkable sparkling wine with a light dry taste. I really did not like it.
Price: About $12.99 for a 750 mL bottle.
My Rating: 2 out of 5
Details
I always look forward to trying out new pink sparkling wines. Their lightness and color appeal to me, and I'm always hopeful when I pop that cork.
We bought this wine as part of our regular replenishment. I'm sad to say I did not like it; not because it was positively unpleasant, but because it did not taste like much at all, and failed to please me.
Origin: France
Alcohol: 12%
Looks: A clear glass bottle with plain-Jane labeling. Just a pink label with some writing on it and a shield or coat of arms or emblem with some horses on it. The wine itself is a peachy pink color.
Smell: Somewhat rancid, alcoholic smell.
Taste: Meh. I like sweeter wines, and this one was obviously not sweet (it says it's dry). It just did not stand out in that dryness, in that it was not pleasant to drink. It had a very light taste in which I could not make out any kind of distinct flavor, save for sour peach notes at the end.
It was very gaseous and easy to drink, but not really pleasant.
Hangover Factor: Nothing unusual. I'm a male in reasonably good health born in 1983. I have a headache, but I don't blame it on the Saint-Reine.
Final Thoughts
An unremarkable wine from a remarkable country.
Photo by TigerLilyEdition