That time of the year when we are invited to weddings, outdoor events, graduations, and proms (or pre-prom parties for parents; yeah, that's a thing) is almost here! You get excited about the nice weather and the venue, and then realize you need a dress. Which translates into an unexpected expense for something you'll probably use once or twice!
Whether you're looking for a prom dress, long party dress or just special occasion dresses, one thing is almost always true: you don't want to overspend. And frankly, why would you? If you do your research and have time to allow for something to be shipped, you can find nice dresses for cheap in these online stores.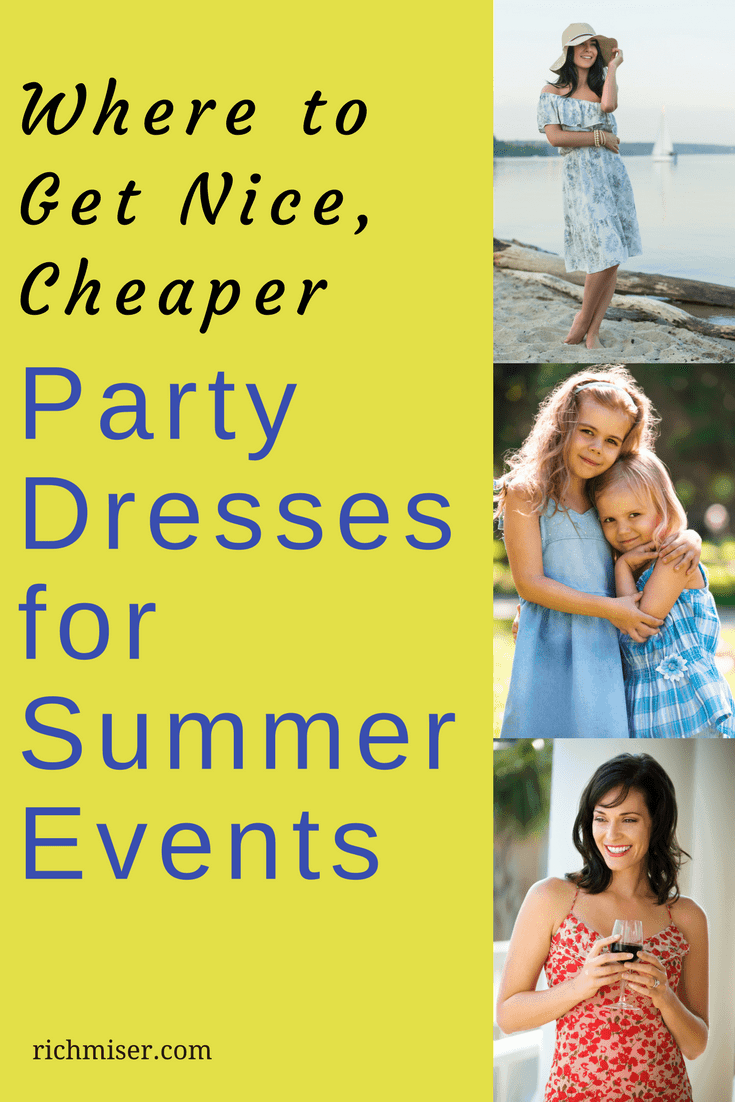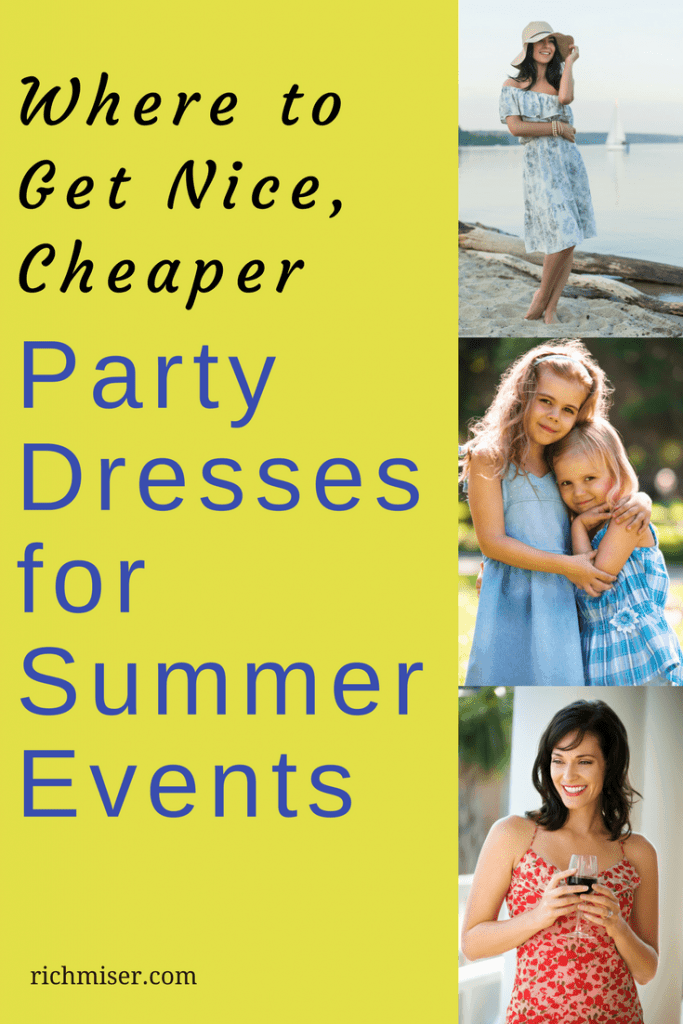 Here are Some Places to Get Special Occasion Dresses for Cheap
The list contains mostly long party dresses since most of these events call for formal wear. Keep in mind that cocktail (knee-length) dresses are cheaper, so if you can get away with a cocktail dress, go for it!
Here you can find fun, flirty dresses at a wide range of prices.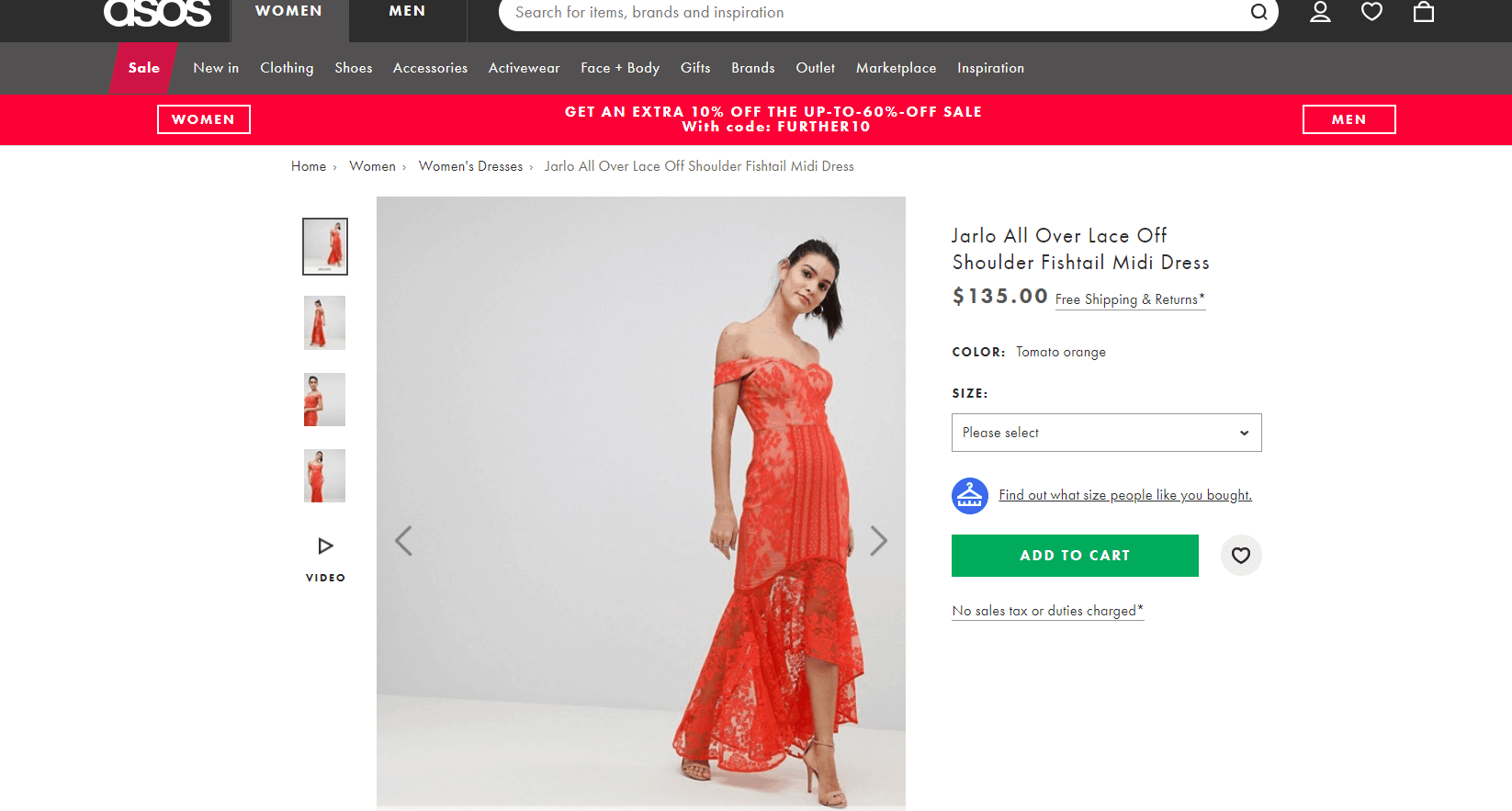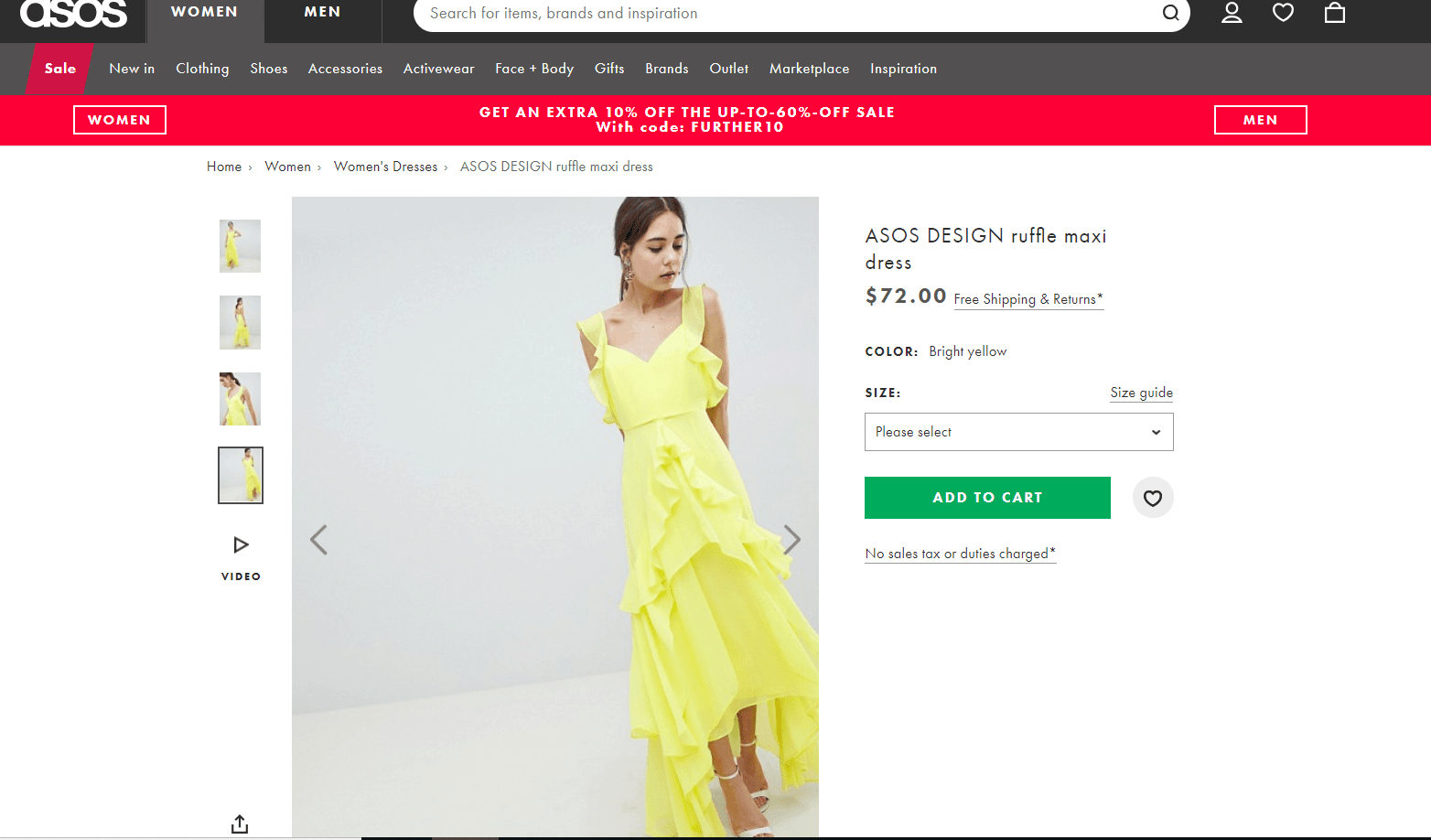 Beholden specializes in wedding dresses and bridesmaids dresses, but they also carry wedding guest dresses. It's usually not the cheapest option, but worth looking at for wedding parties because it can be cheaper than other stores, depending on the style you choose.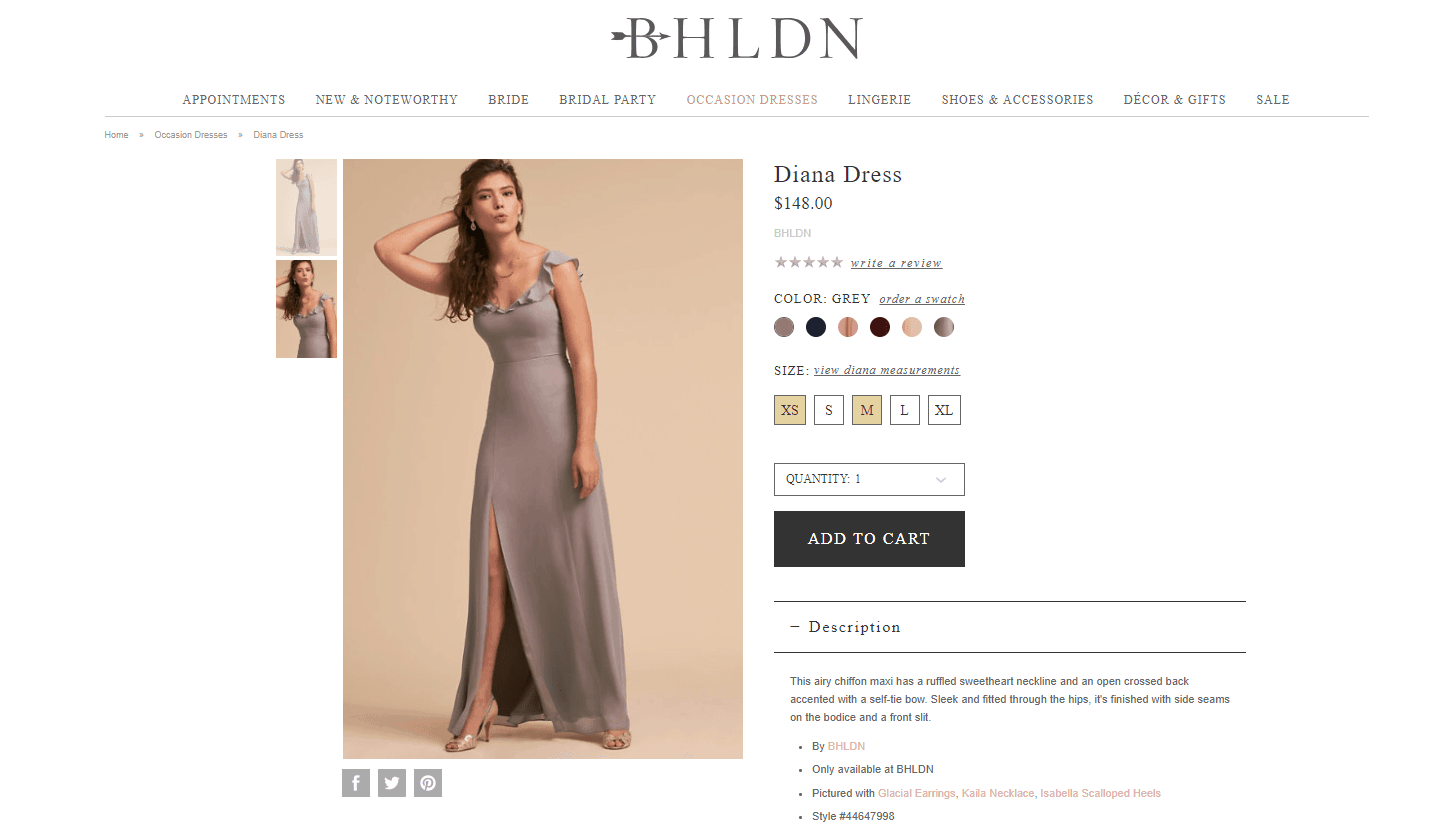 This store is awesome. After all, it's Zappos's outlet. I have never been disappointed shopping here, and they carry premium brands. You're also almost guaranteed to find everything really discounted.
Okay, I love T.J. Maxx's online store; it's one of my favorite places to get premium quality jeans for dirt cheap. Not surprisingly, it's an awesome place to find special occasion dresses at a huge discount. They also have beautiful "mother of the bride" dresses, wedding guest dresses, and just cheap formal dresses in general. Of course, their selection of cocktail dresses is also pretty good. Generally, if you Google any of these dresses, you'll see that they go for full price (or at least a lot more) on other websites.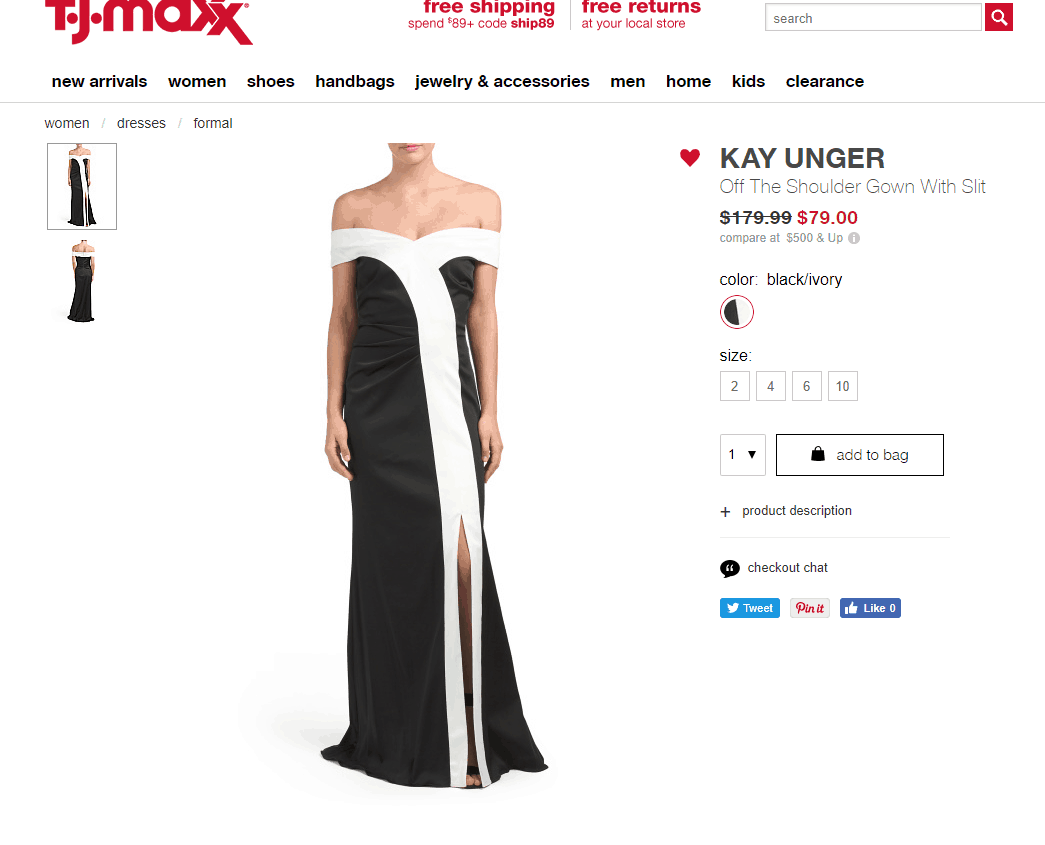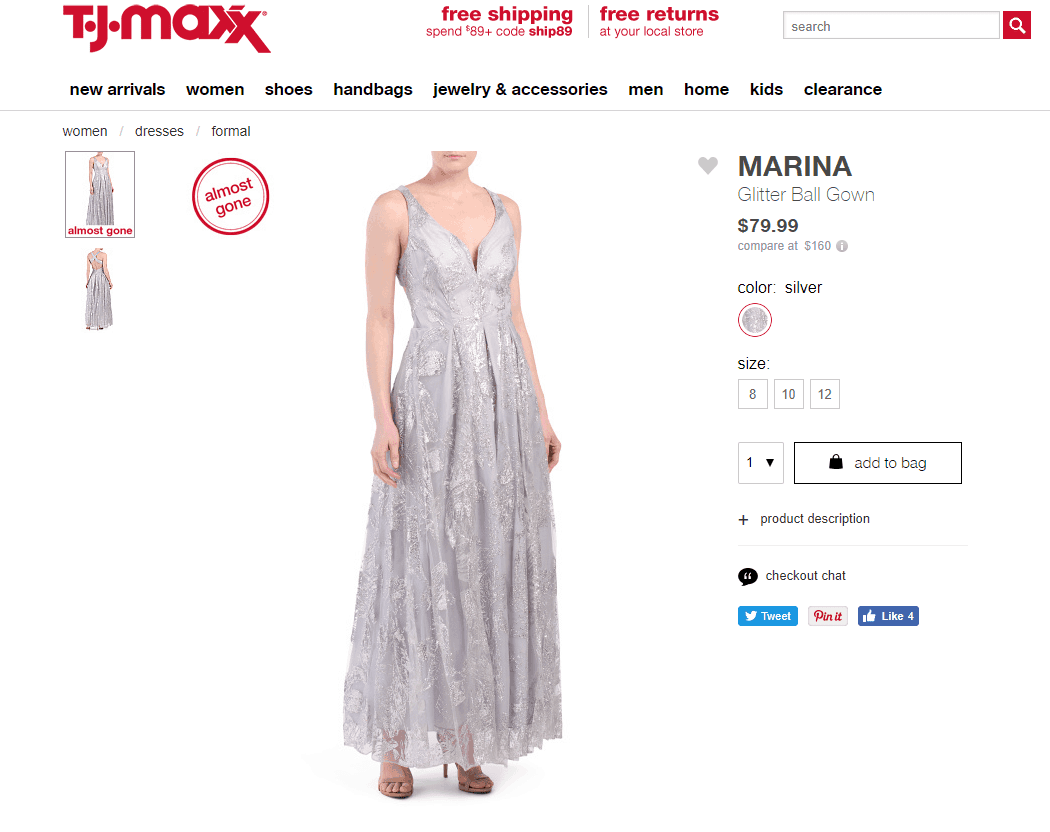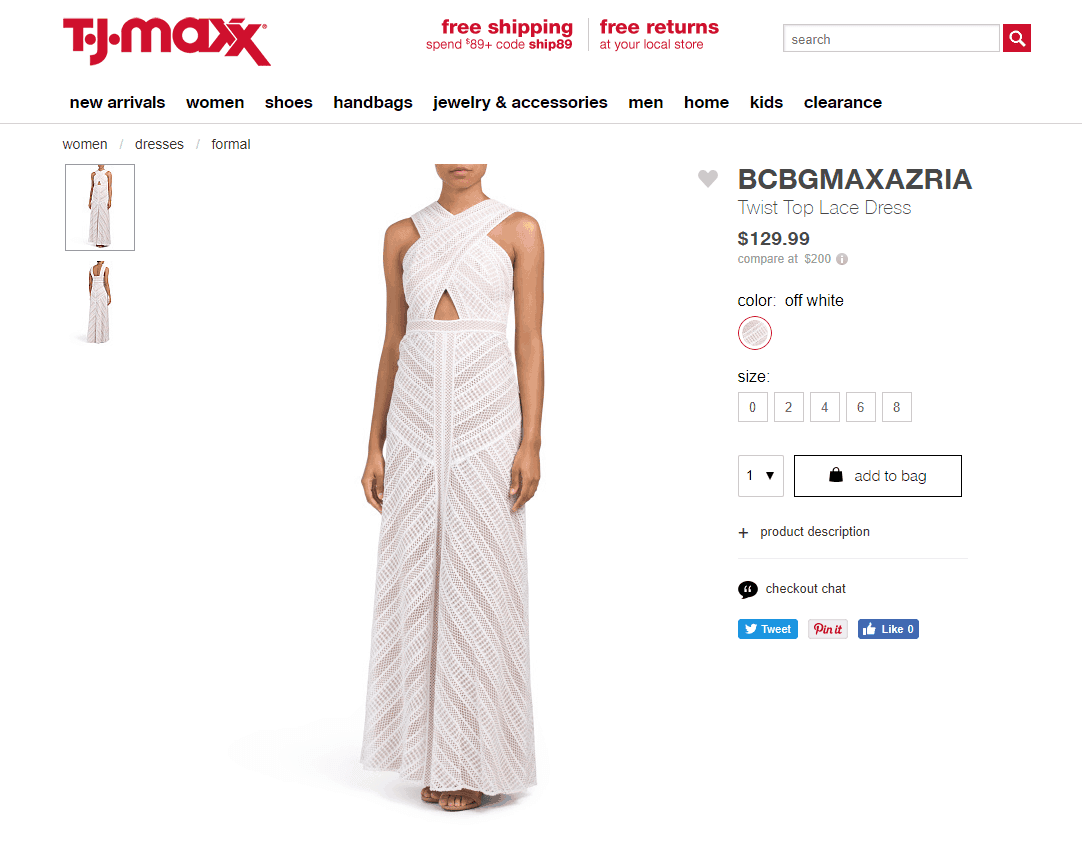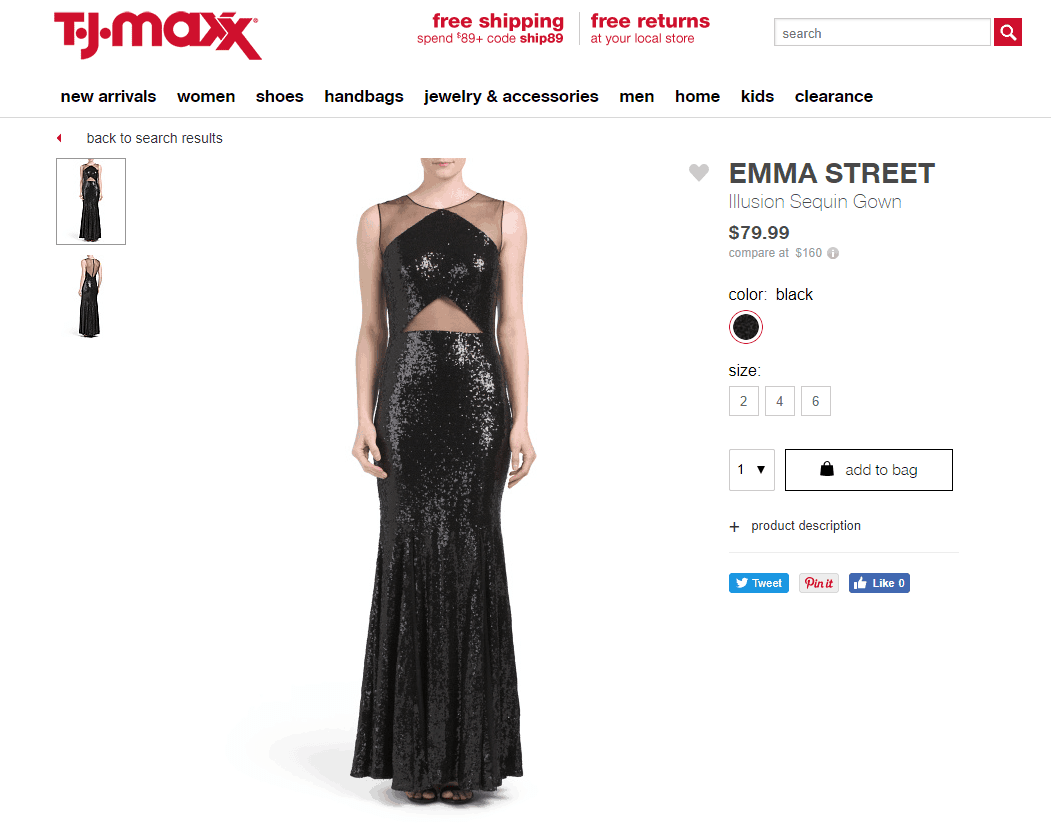 Nordstrom Rack hardly ever disappoints. If you browse long enough, you'll probably find something that fits your style and budget.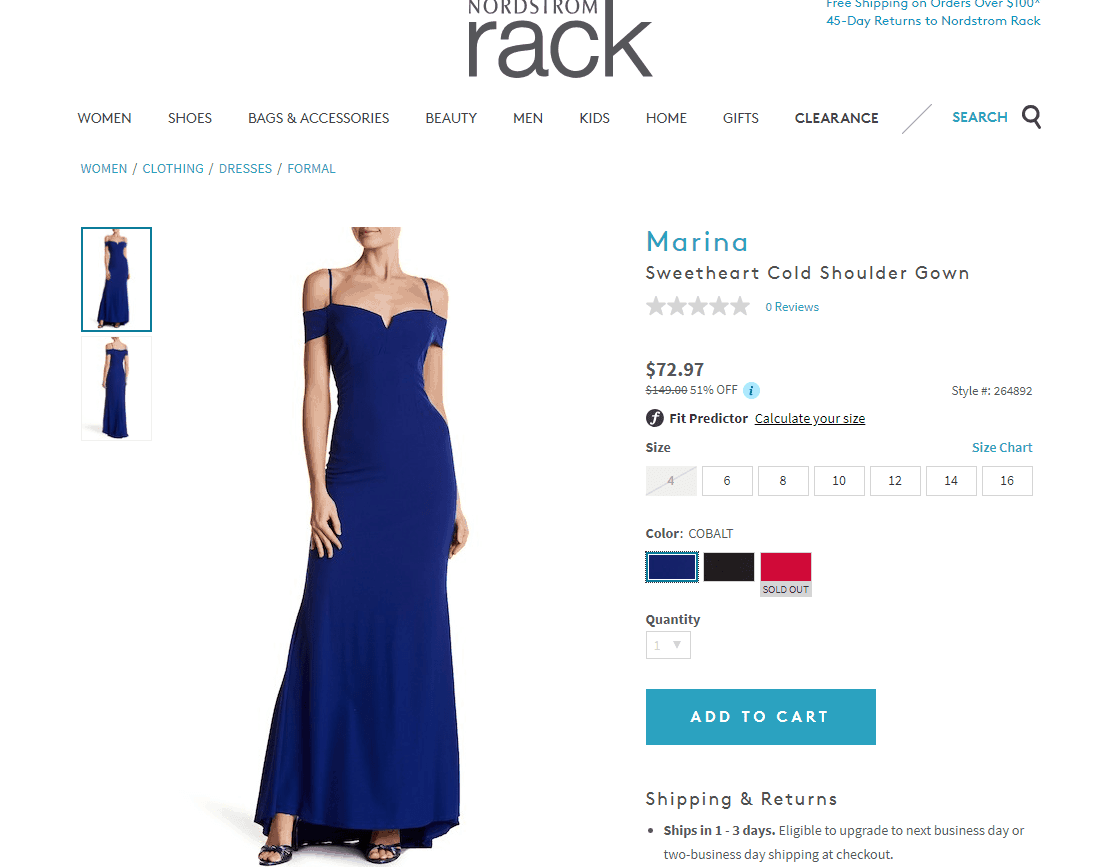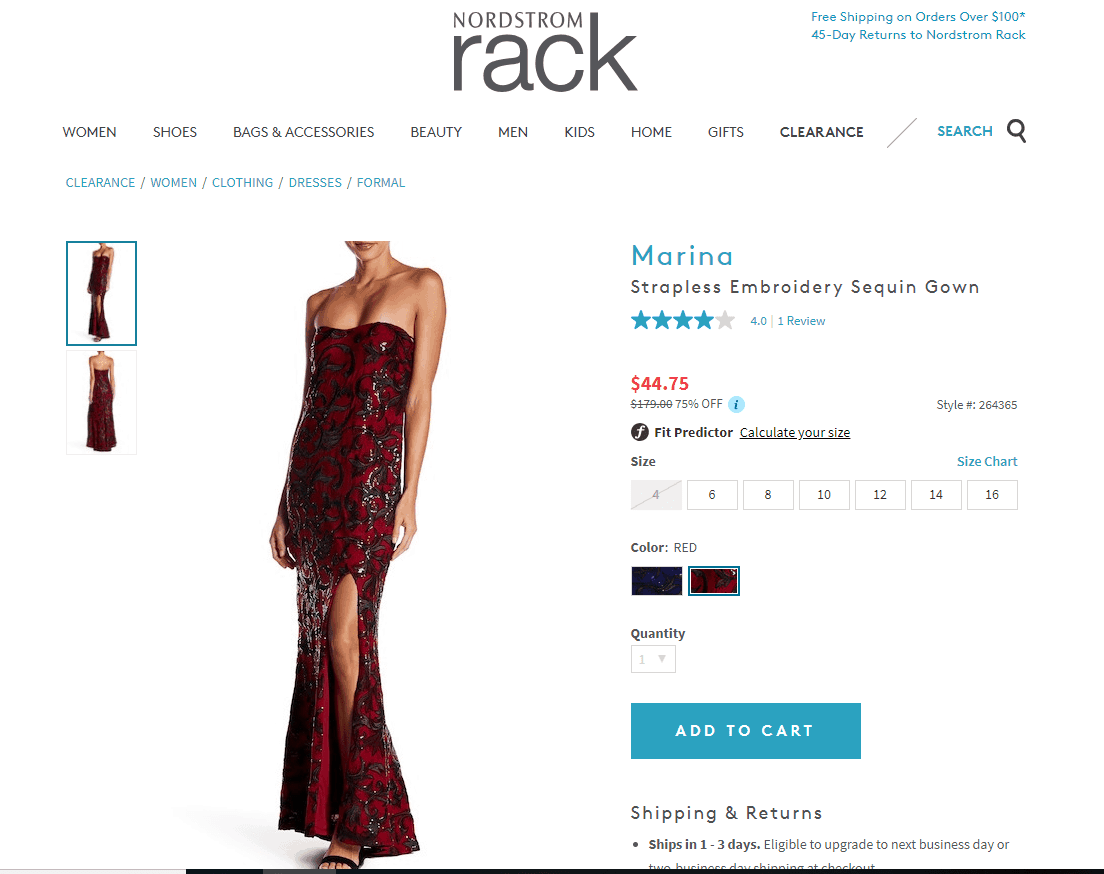 Whenever I browse for dresses at Amazon and TJ Maxx, I usually come across beautiful Adrianna Papell dresses. When on sale, they're very reasonably priced and look way more expensive than they are. A win-win!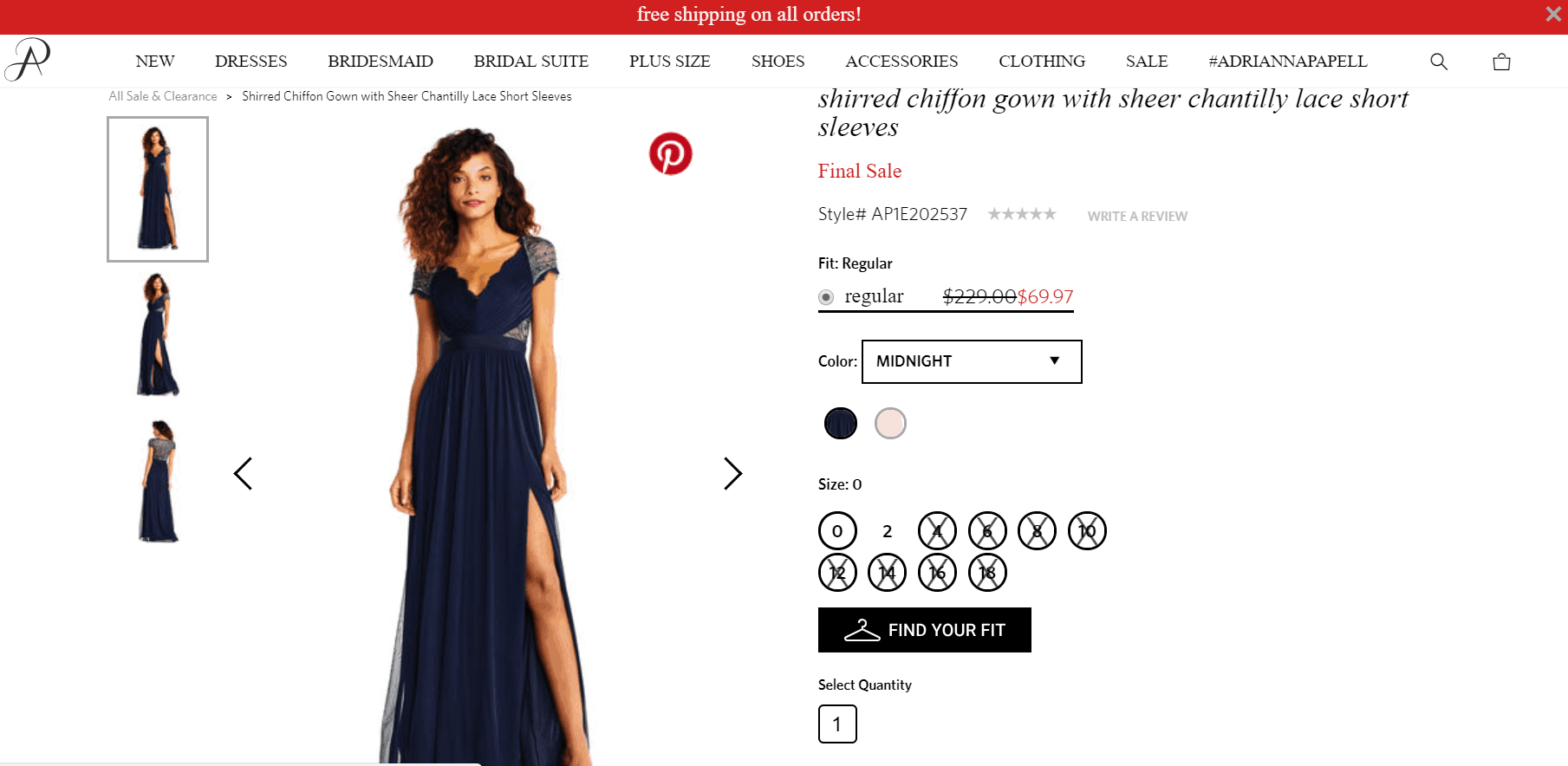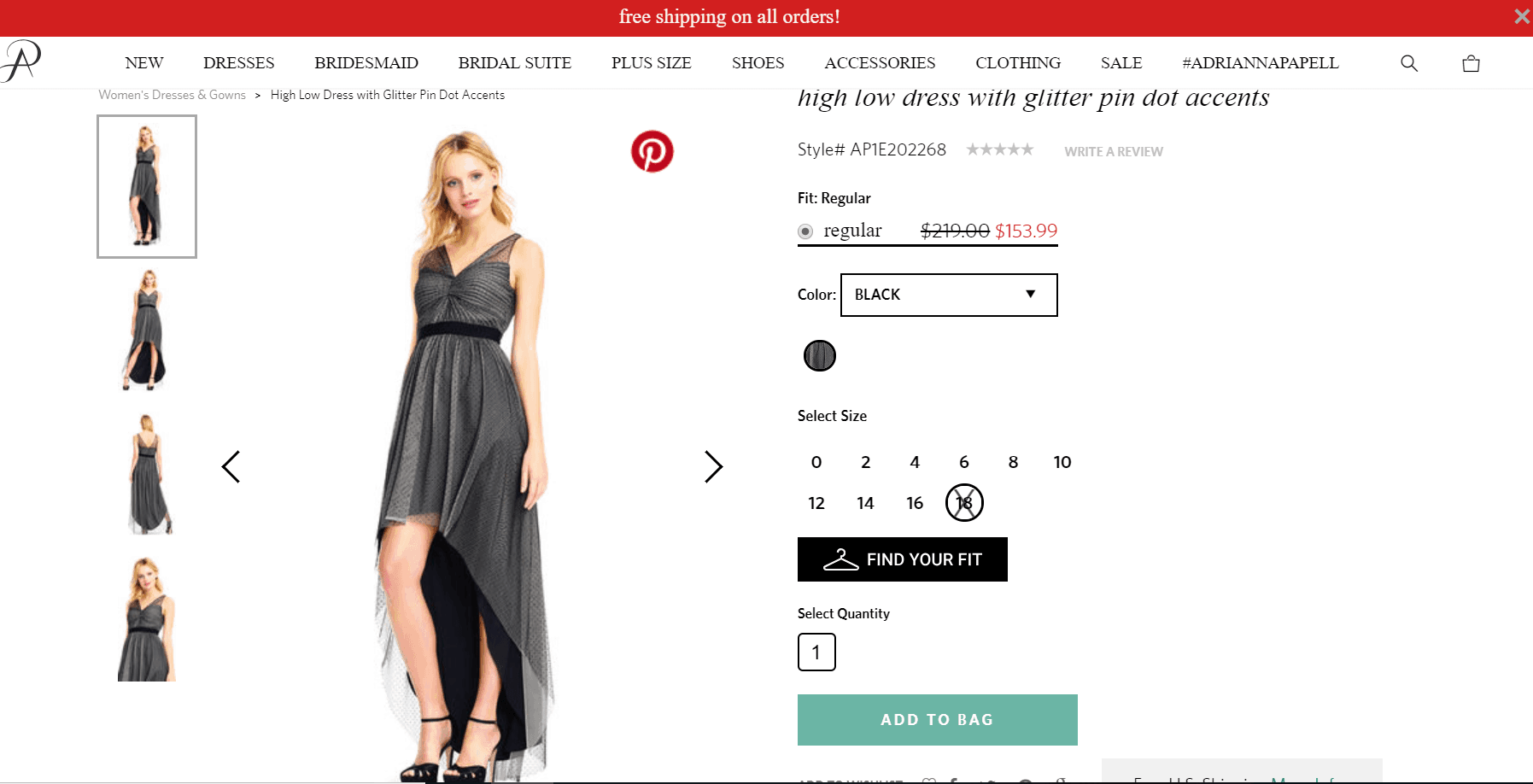 If you've ever been a bridesmaid, you've probably been dragged to this store; or, you've dragged your friends if you were the bride. LOL. I have found that they usually have dresses in their clearance section that you can easily wear to any event. Just wear the right accessories so that you don't look like a bridesmaid runner-up. 😛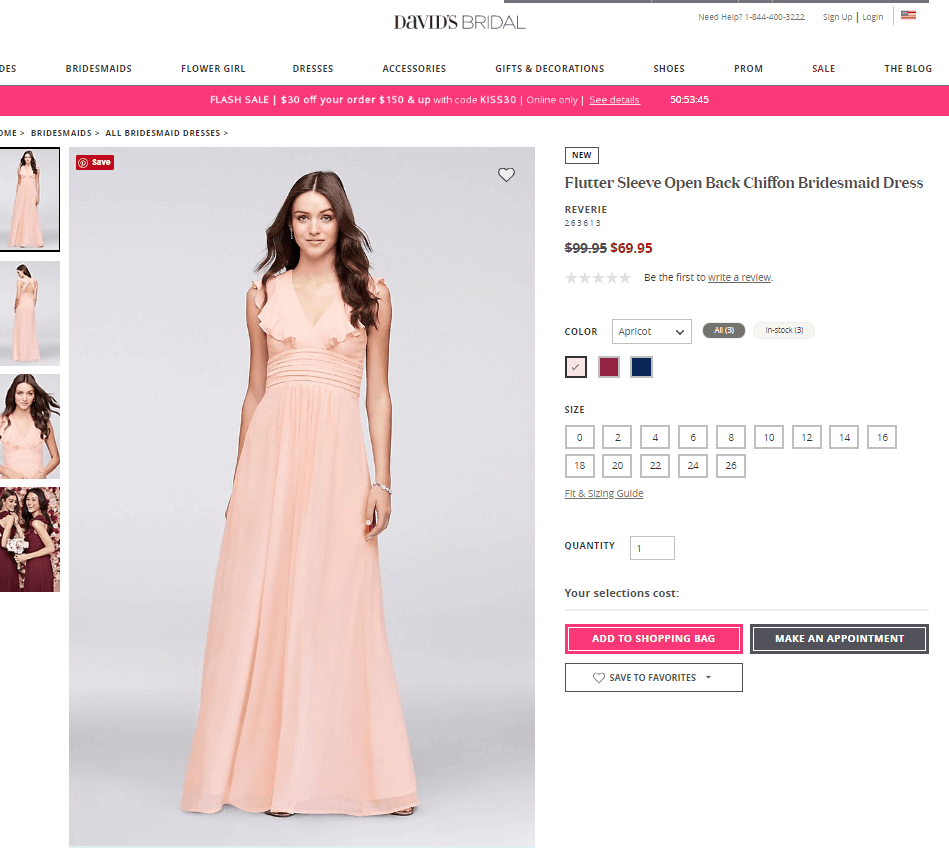 8. Amazon
Amazon has almost everything, although not always at the cheapest price, so you need to do your research before pulling the trigger. If you do like a dress a lot, and have time to wait until it goes on sale, set a price alert on CamelCamelCamel, and wait for the price to drop. If you absolutely need it now but it's still too expensive, then make sure you sign up for Earny so that you get an automatic refund for the difference in price when it does go down. Amazon now offers Prime Wardrobe, where they send you a box of items so that you try them at home before being charged. You only have a few days to do this, but it still sounds better than wasting your precious weekends dress-shopping.
I've bought formal dresses on Ebay before and have had great experiences. The trick is to shop for a brand you know fits you well and, of course, with enough time in advance to compensate for any hiccups. For example, I would do a query like this one: "BCBG dress S". That usually yields enough results to give me some options in different price ranges. Depending on what you find and like, you have to decide whether it's a really good deal or whether you're better off getting it from a regular store.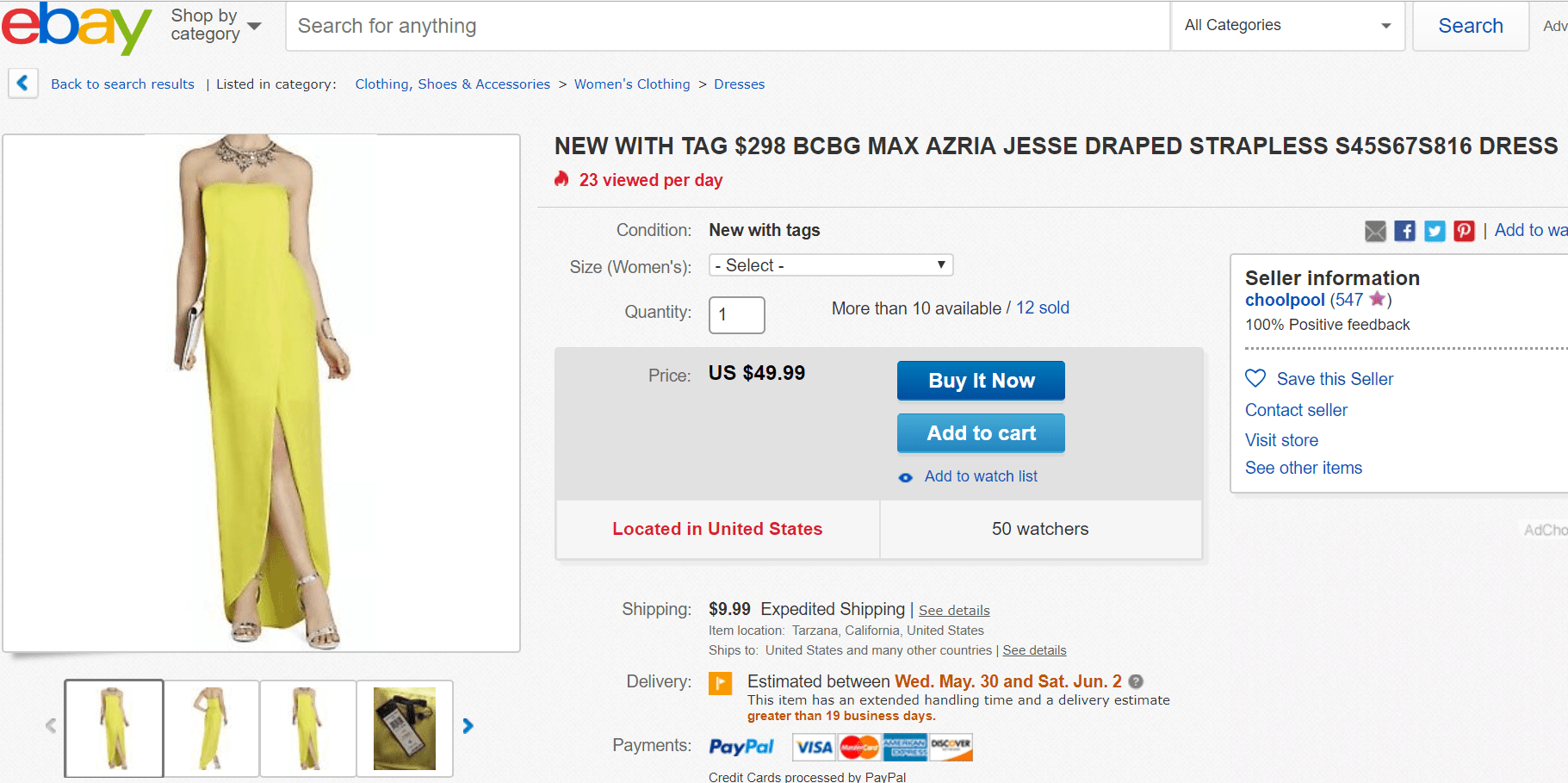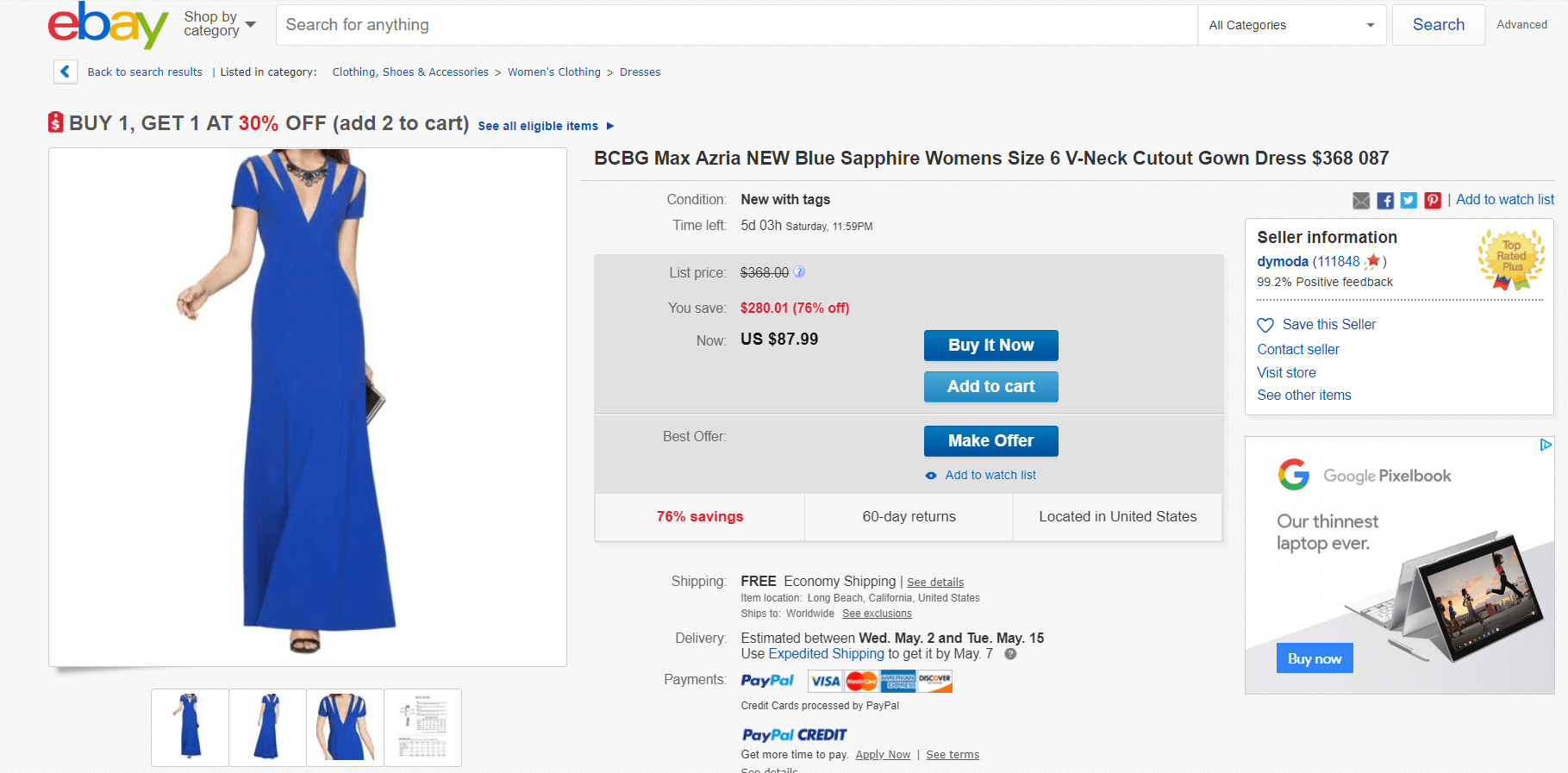 I think this is a great place for getting wedding dresses for a fraction of the price. I've seen dresses like a Pnina Tornai wedding dress that retails above $4k for less than $1,800, with no visible signs of wear! It's still a lot of money, but if you're in the market for something like this, consider checking out Therealreal. Also, remember that this kind of high-end designer dress has an excellent resale value.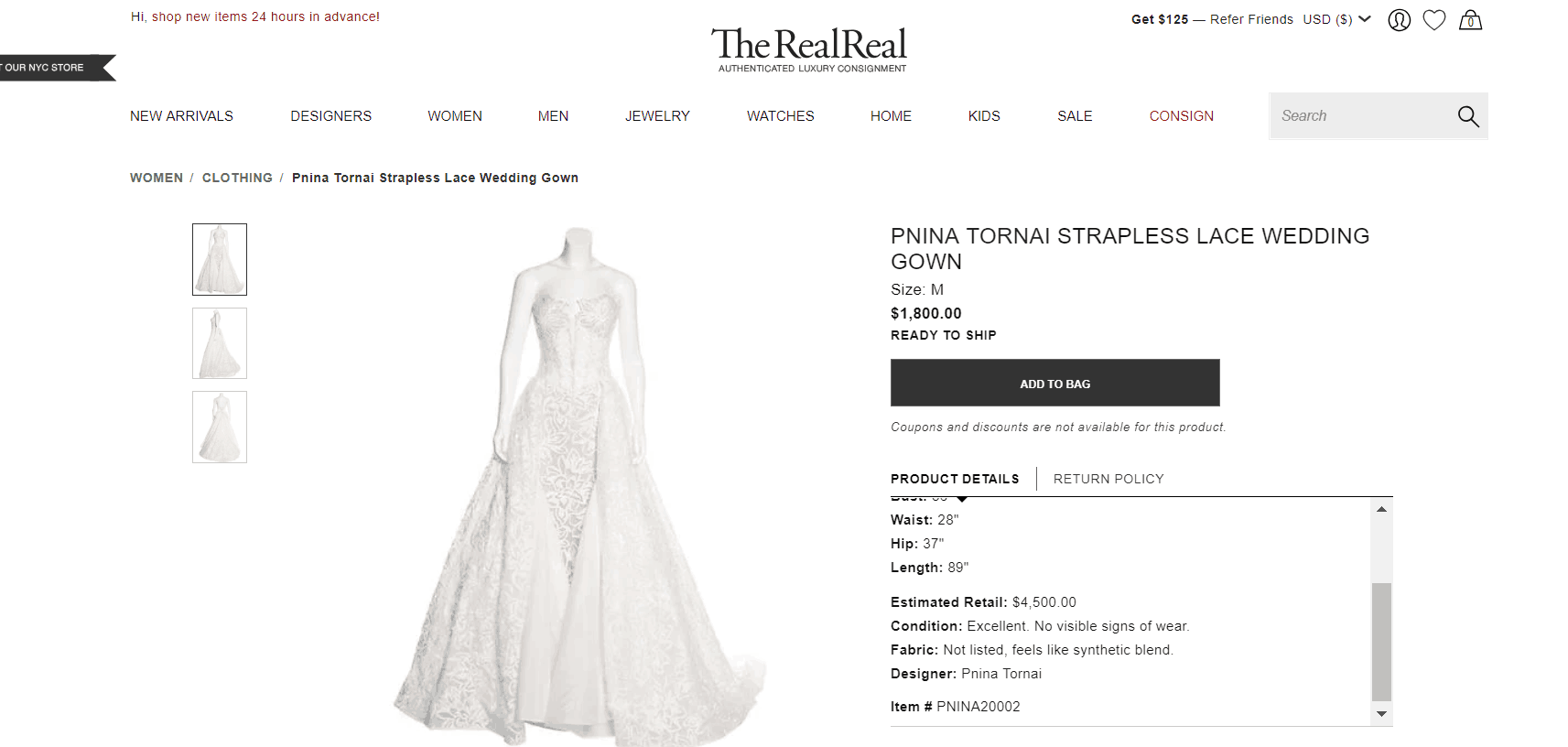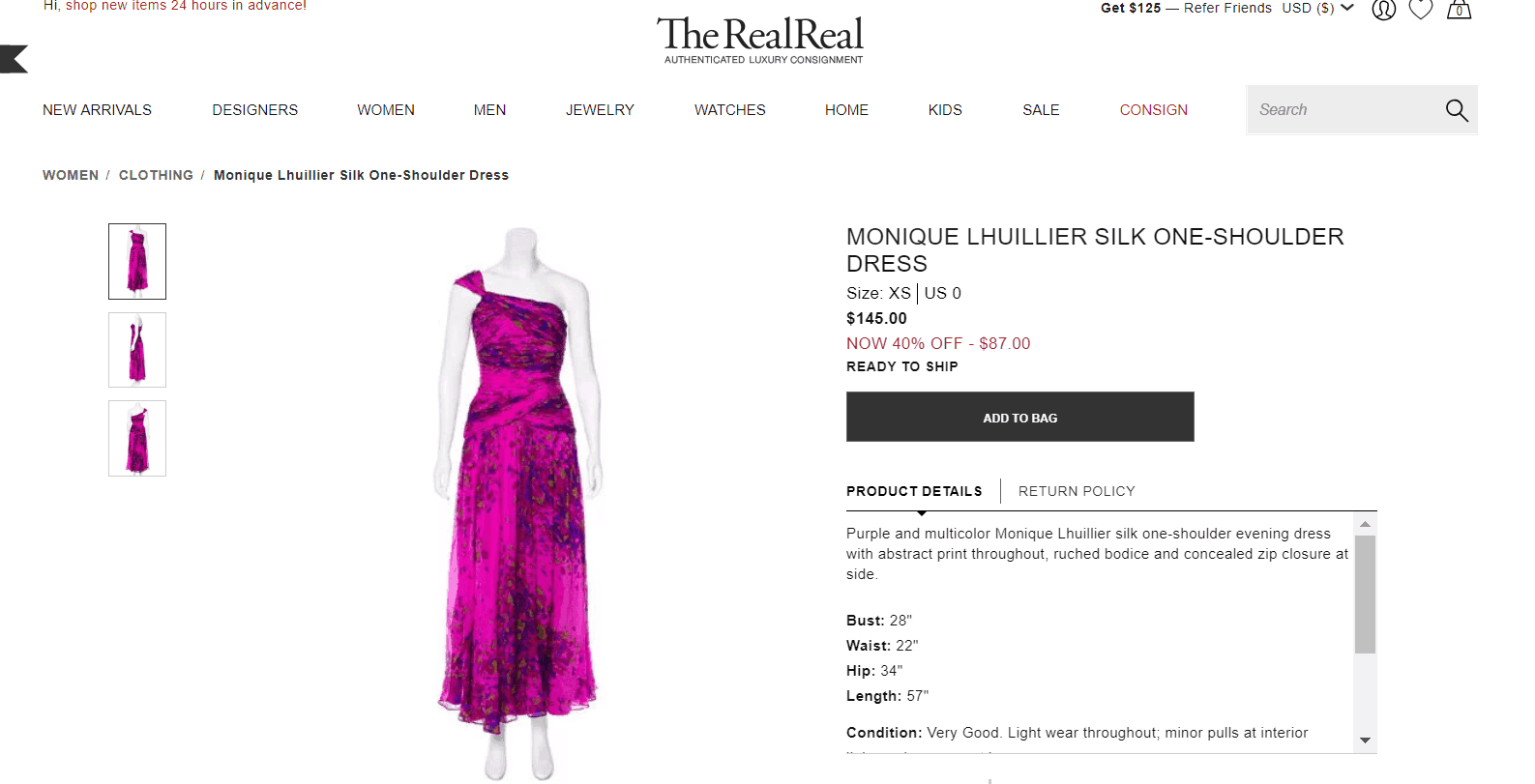 If the chances of wearing the dress again are low, renting it might be a better option. Rent the Runway offers a wide selection of designer clothes and beautiful dresses, starting at $30 per rental. If you're going to more than 3 events in the same month and repeating the outfit is not an option, you might be better off signing up for their monthly membership of $89 per month that gives you 4 items. They also take care of the dry-cleaning, so you don't have to worry about it!
One thing I love about this website is that you get to see the dresses on real people (not just on the model), so that gives you a more accurate idea of how the dress will look.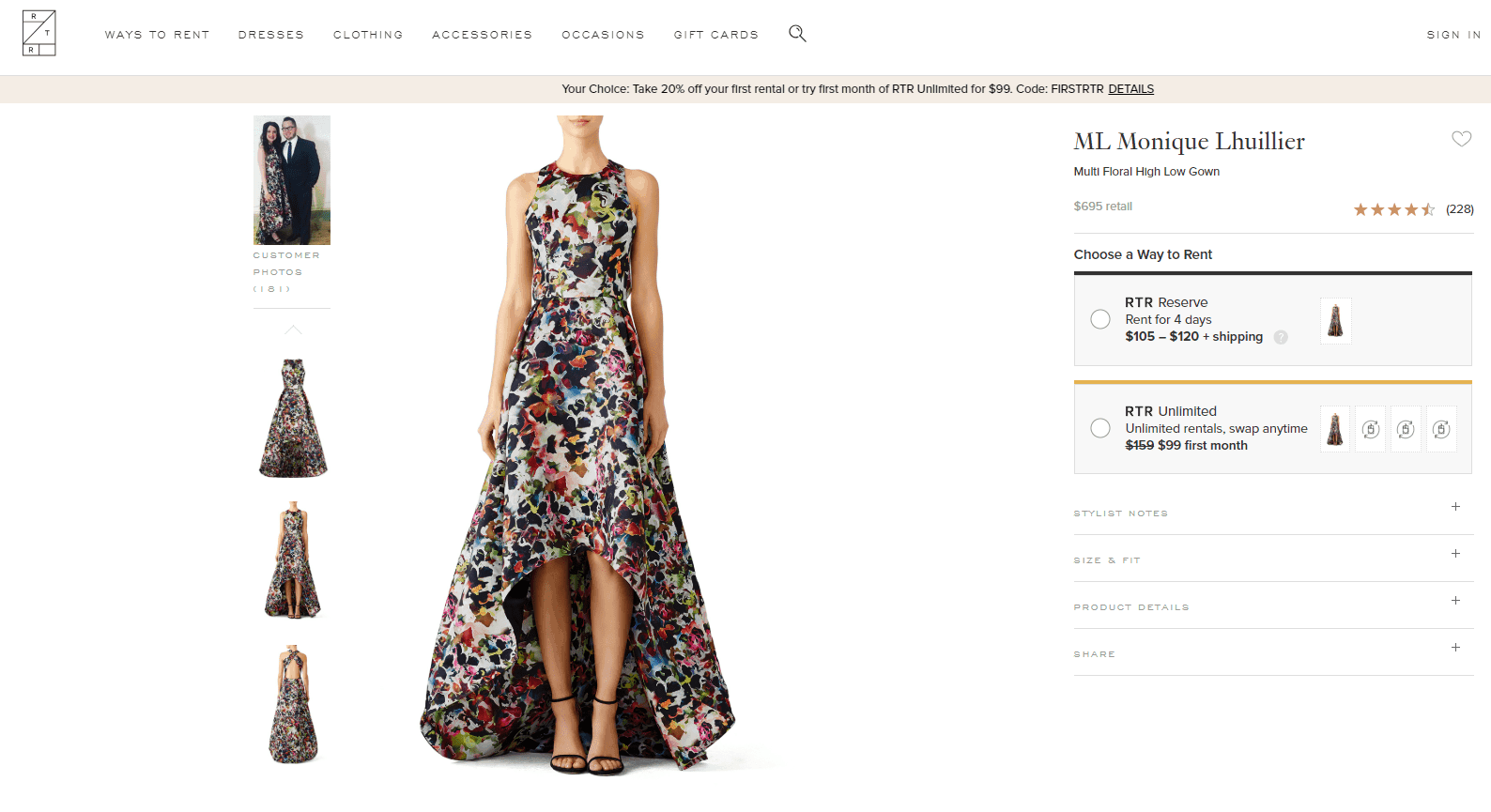 You can also browse their "keep it forever" section, where you can buy clothes at a 75% discount! Like this gorgeous dress – it makes me want to travel to Barcelona or do a re-make of our first dance in our wedding: a tango!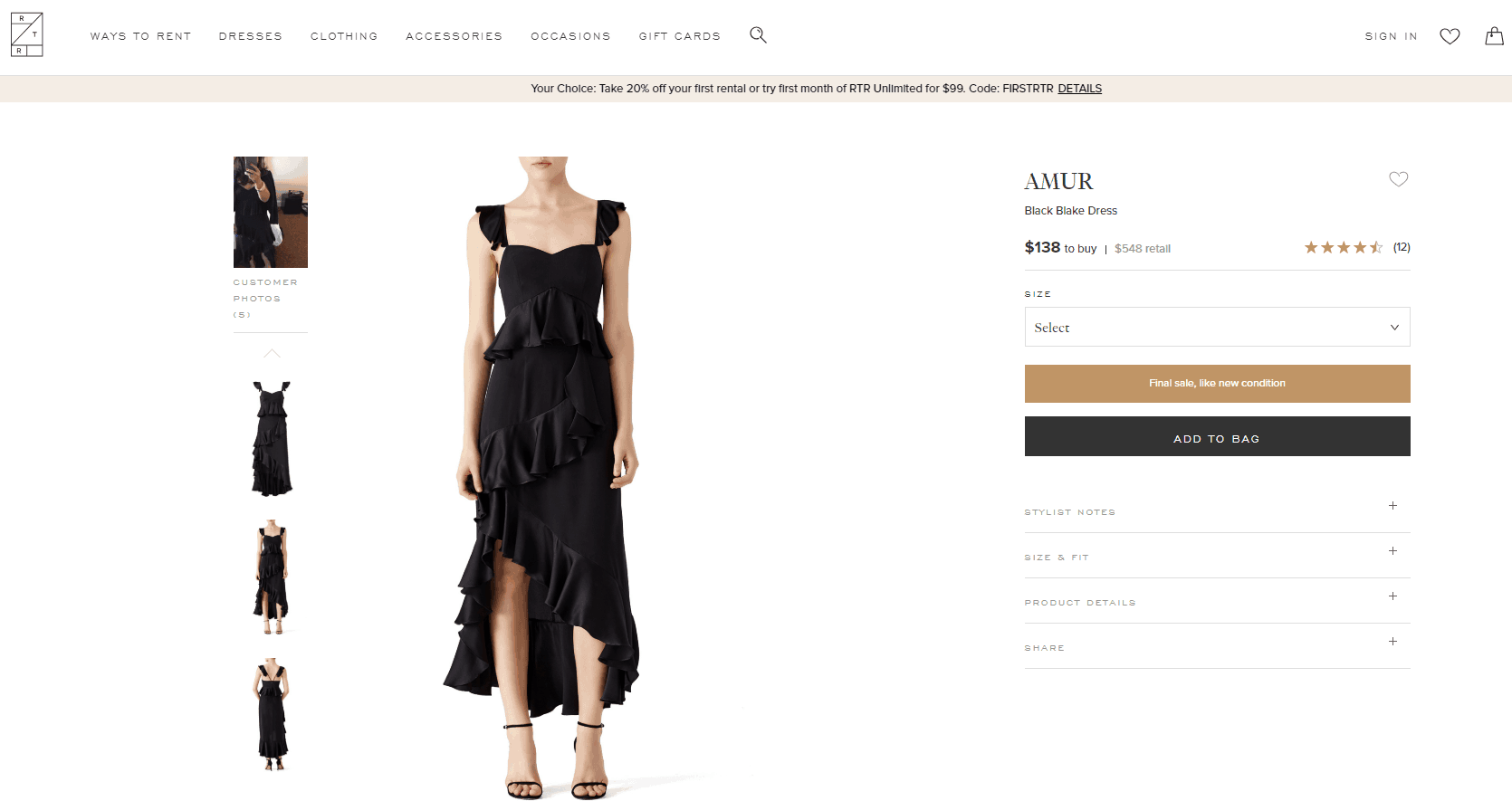 The Lowdown
No matter which of these online stores you go with, you're just a click away from a huge selection of special occasion dresses for cheap! You don't have to overspend; you can find a nice dress and look like a million bucks for less. Make everyone wonder where you got it, unless, of course, you're like me and like to brag about a fashion steal when someone asks you! 😉
That's my take!
What are your favorite places to get cheap formal dresses? Who do you think offers the best deals when shopping for special occasion dresses? Where do you generally shop for dresses for cheap?
---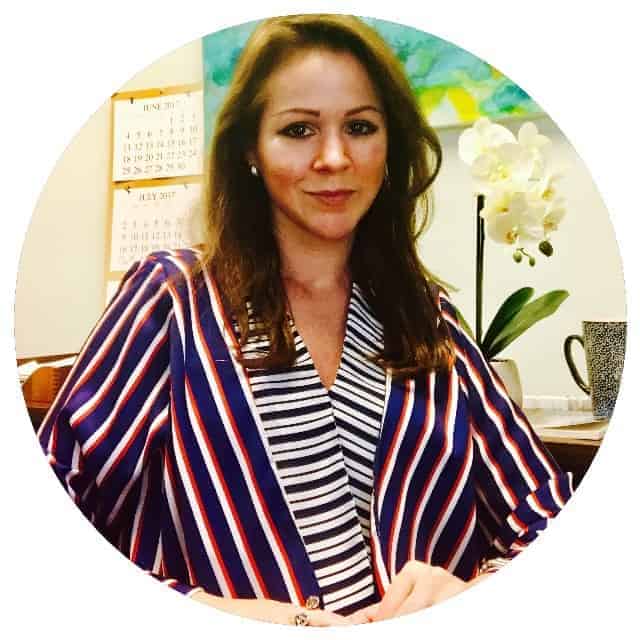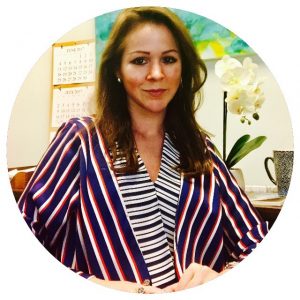 I'm Lily, a lawyer and aspiring Miami fashion entrepreneur sharing life hacks and my favorite tidbits on lifestyle, shopping, fashion, and beauty. GIF enthusiast and lover of making shareable lists.