So the other day my wife Lily was persuading me to become a man of culture, and talked me into going to a street art festival in the Coconut Grove neighborhood of Miami. We walked, talked, ate, drank, and looked at all manner of art. But we did not walk away with any paintings or sculptures. Instead, we left with a couple of pairs of jeans, and a new lesson in cheap shopping.
Here's what we learned.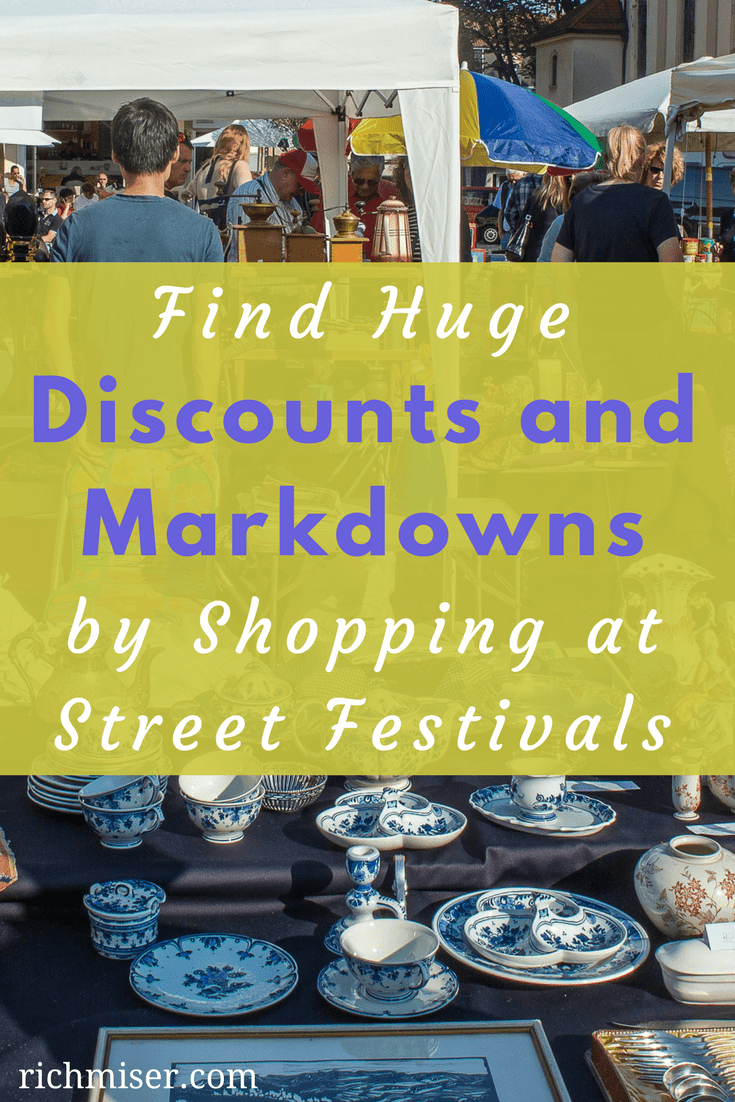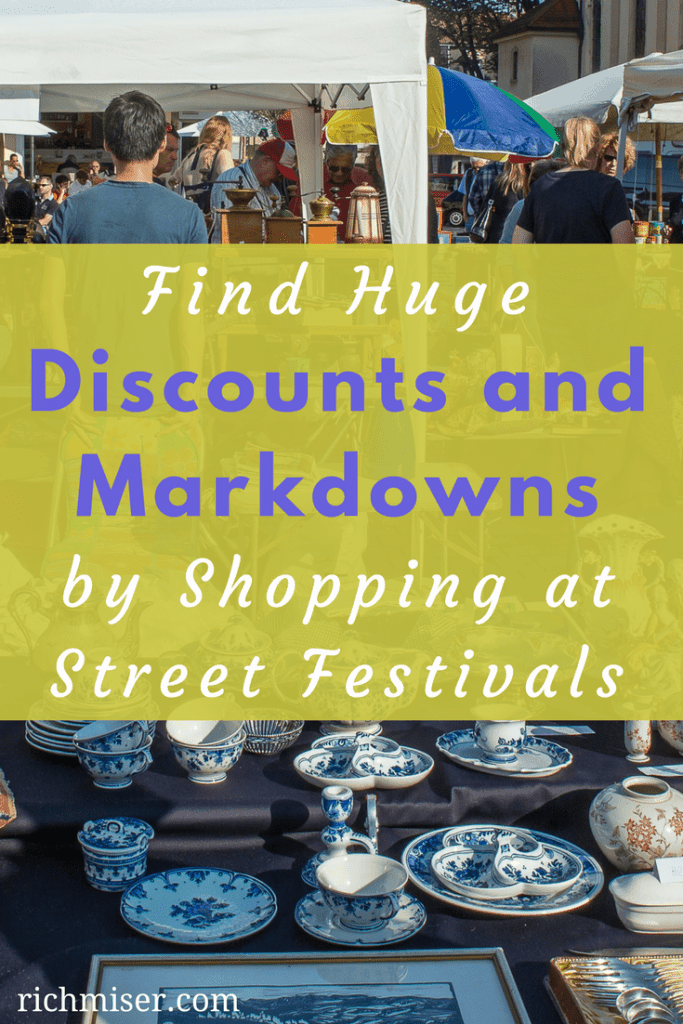 Street Festivals Can Be Great for Cheap Shopping
As we were getting ready to leave the festival, something caught our eye: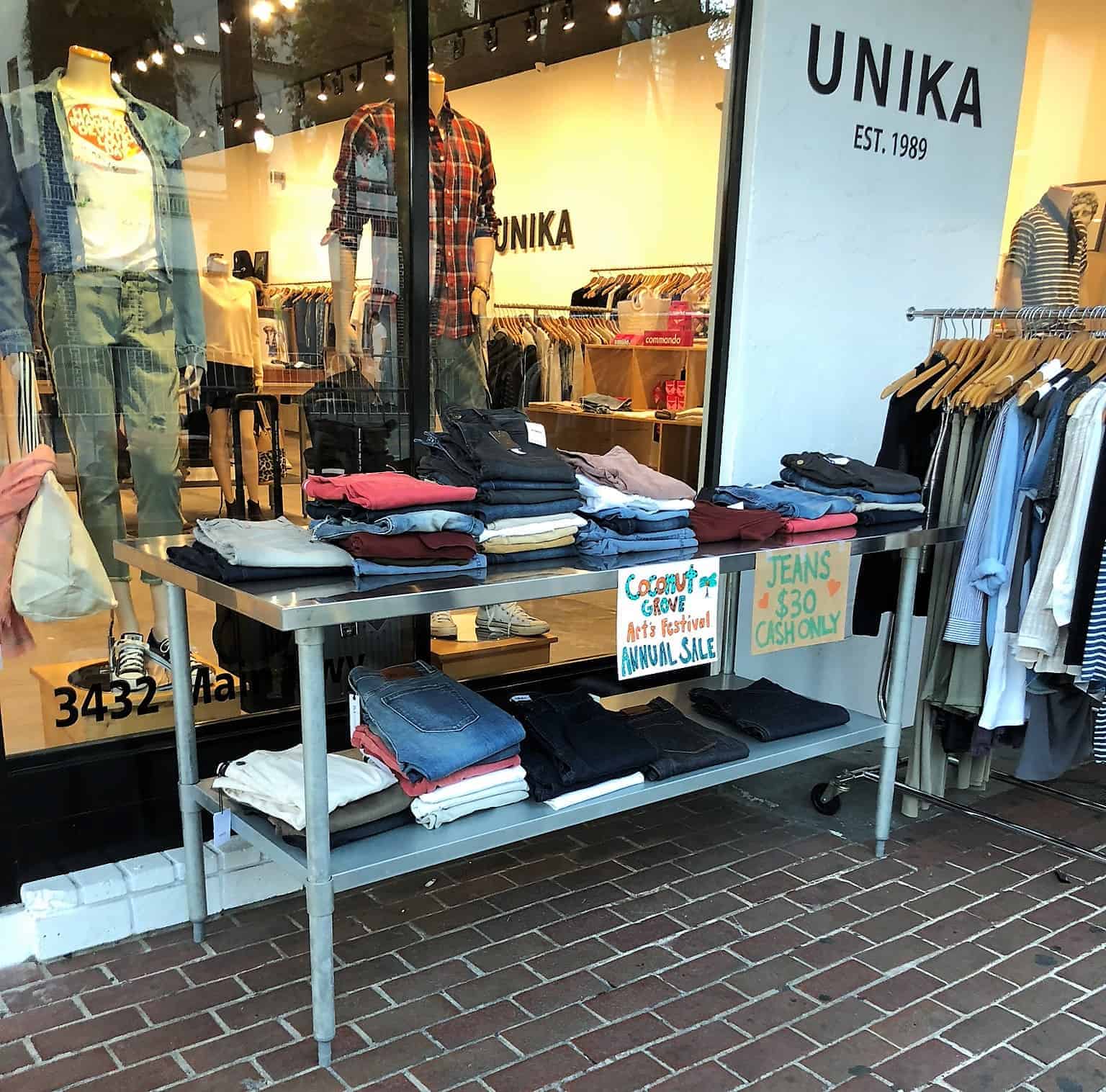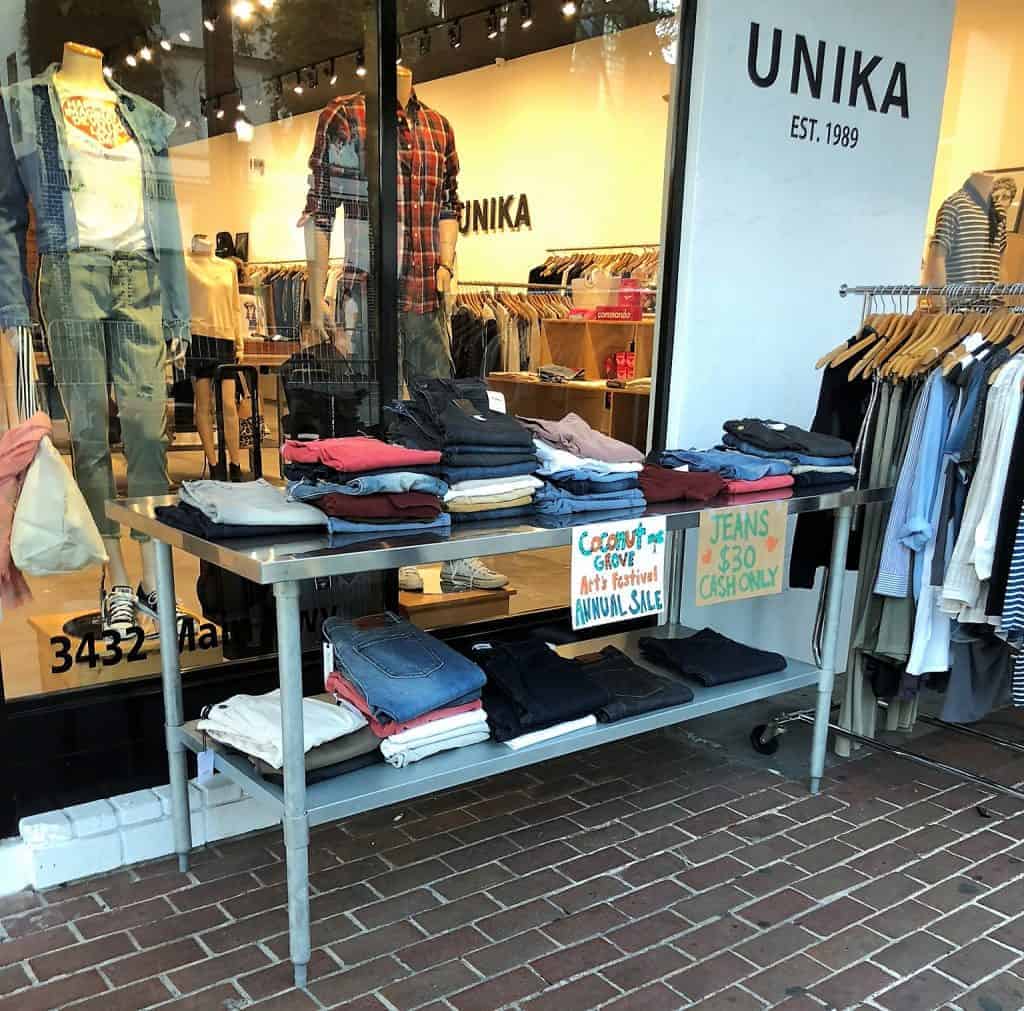 Premium-looking jeans for $30? At a retail store, where you can try them on? Sounds interesting! So we were indeed enticed, and decided to check it out.
Long story short, Lily tried on a few pairs and wound up buying two, for what looked like enormous markdowns from the $178 retail price of each: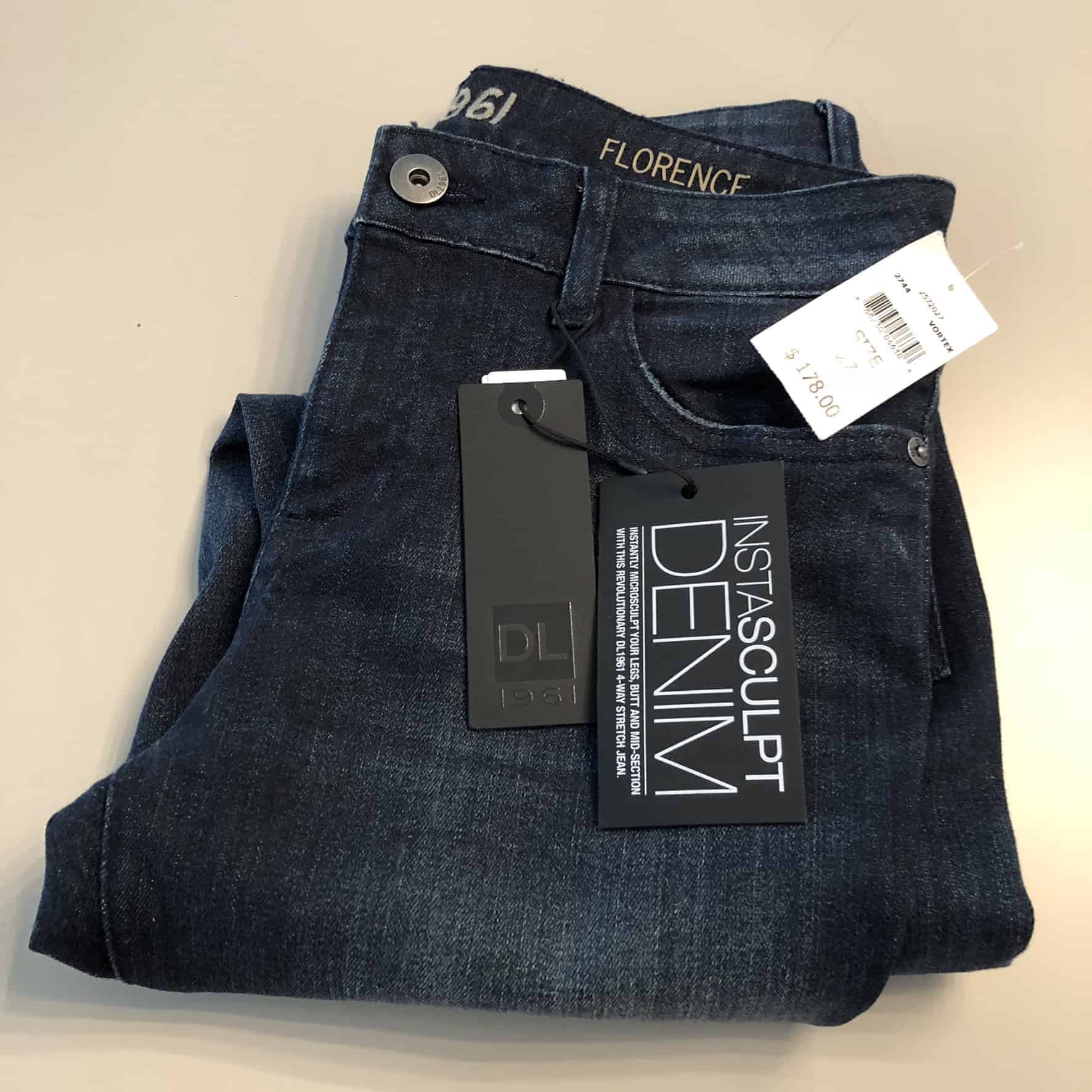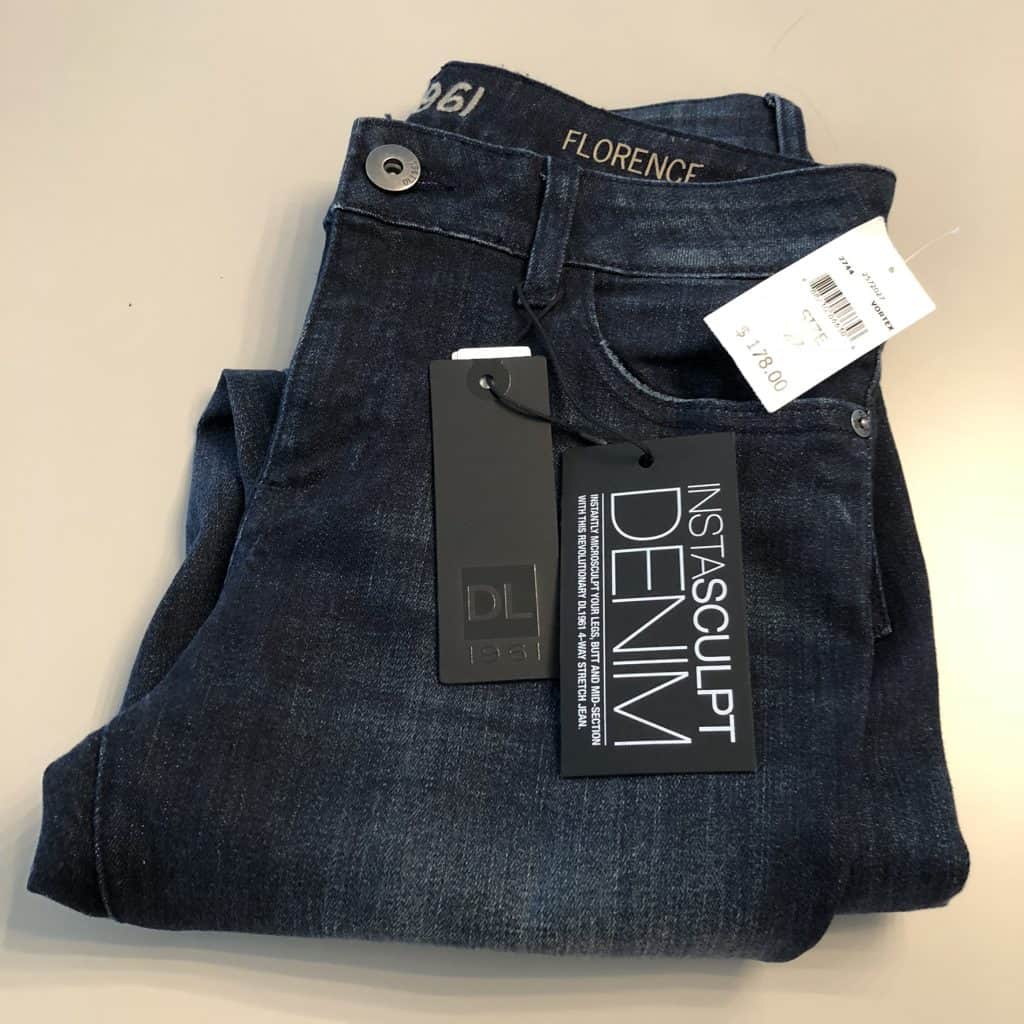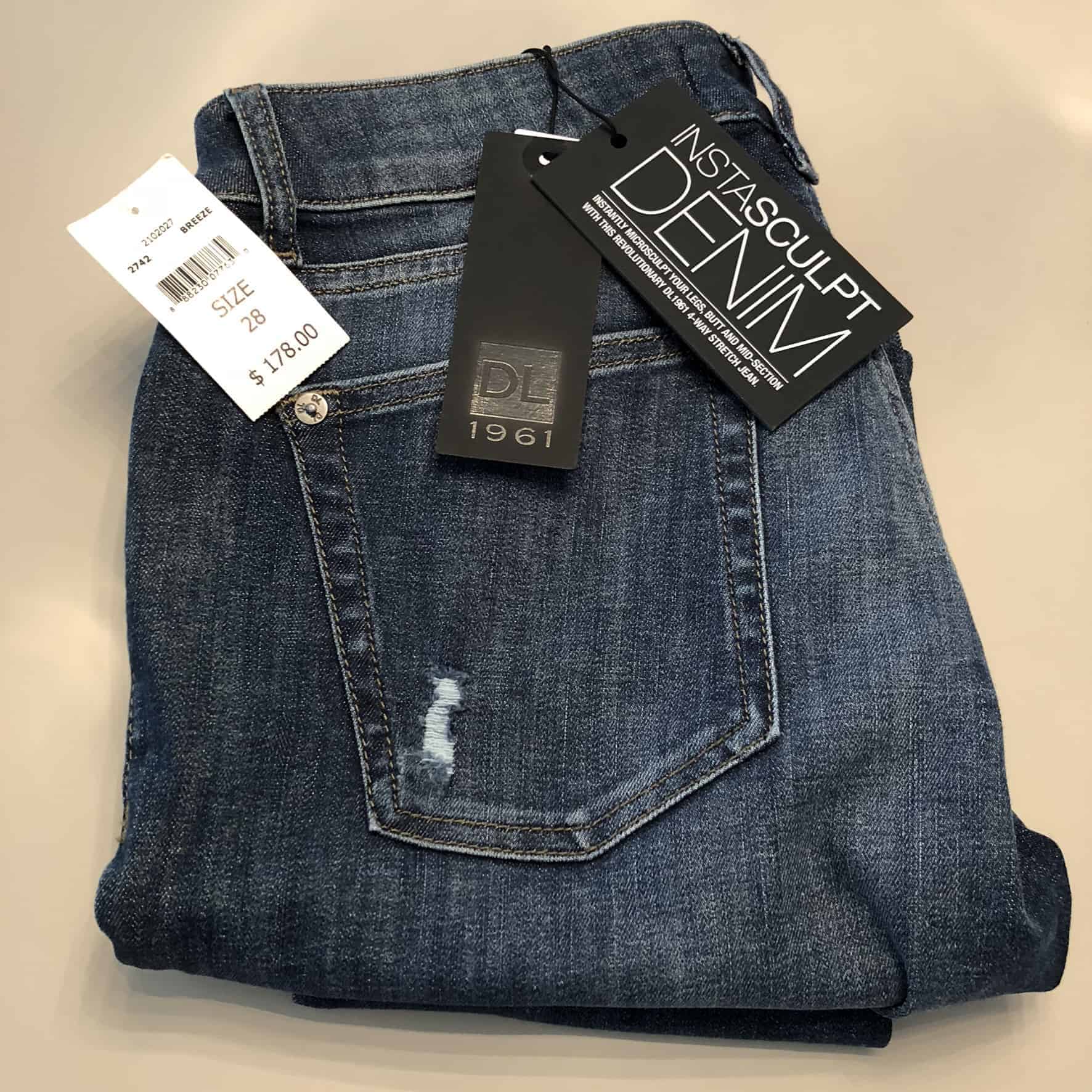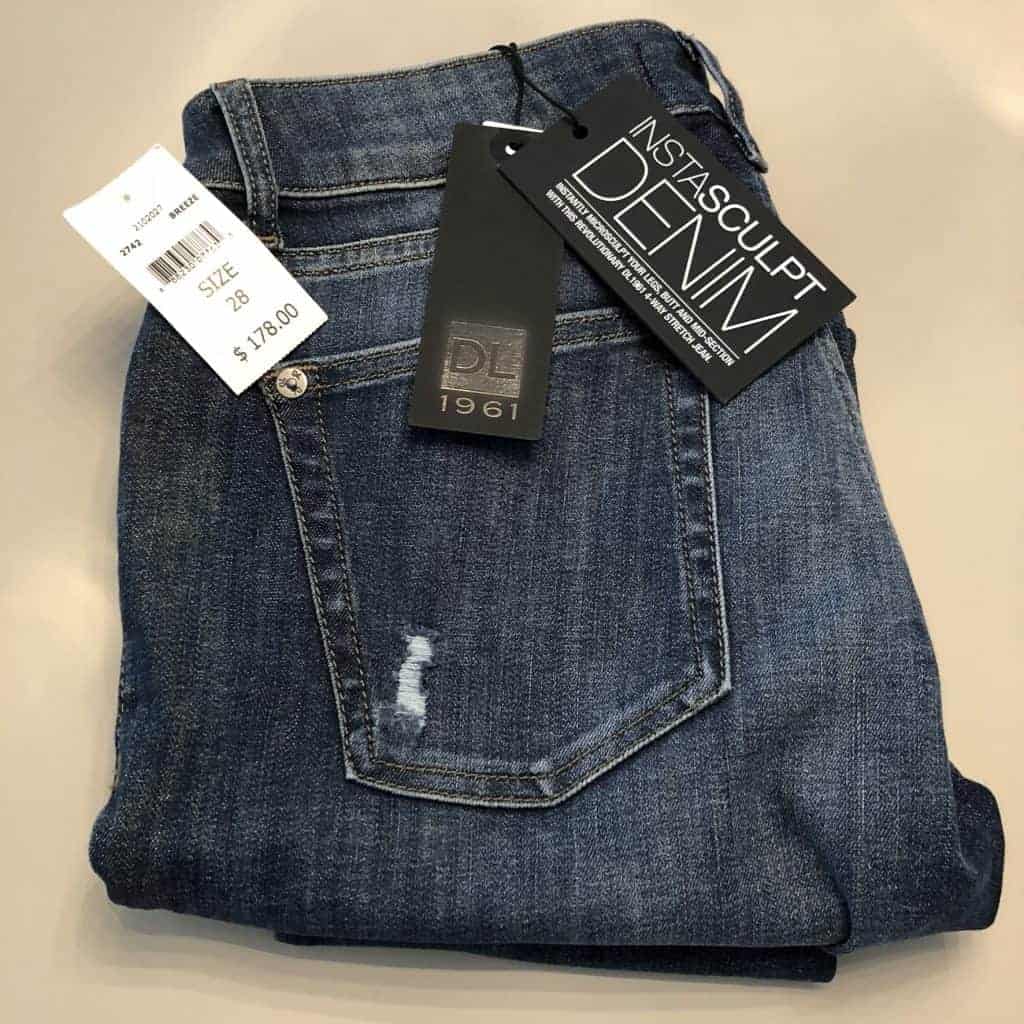 Are Those Really Great Markdowns?
Let's investigate.
The jeans are DL1961, a brand that describes itself as: "…a New York City-based premium denim brand specializing in high-performance, sustainably manufactured denim that always offers a perfect fit". It was founded in 2008, so it's relatively new.
Judging by the stores that sell them, DL 1961 jeans do seem to be premium, since they're carried by high-end retail shops like Nordstrom and Bloomingdale's, as well as shopbop. In fact, those stores sell them for prices that go up to the $150+ list prices (which are many times meaningless, but suggest that at least some people are willing to pay them):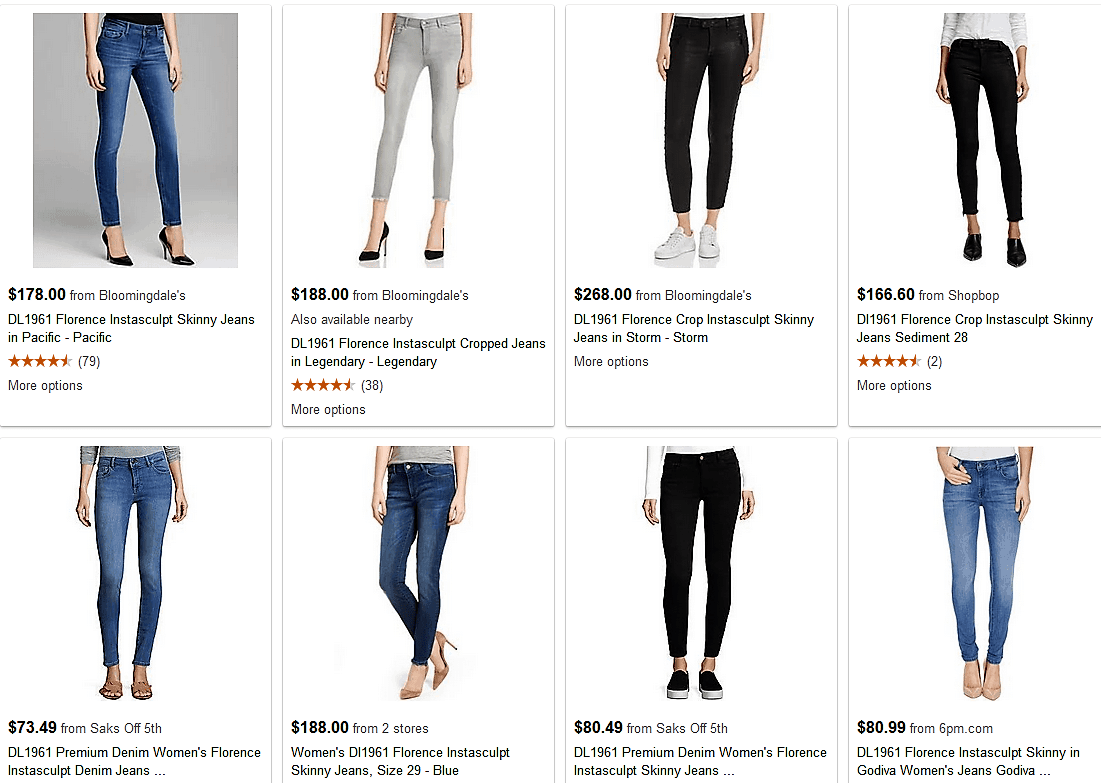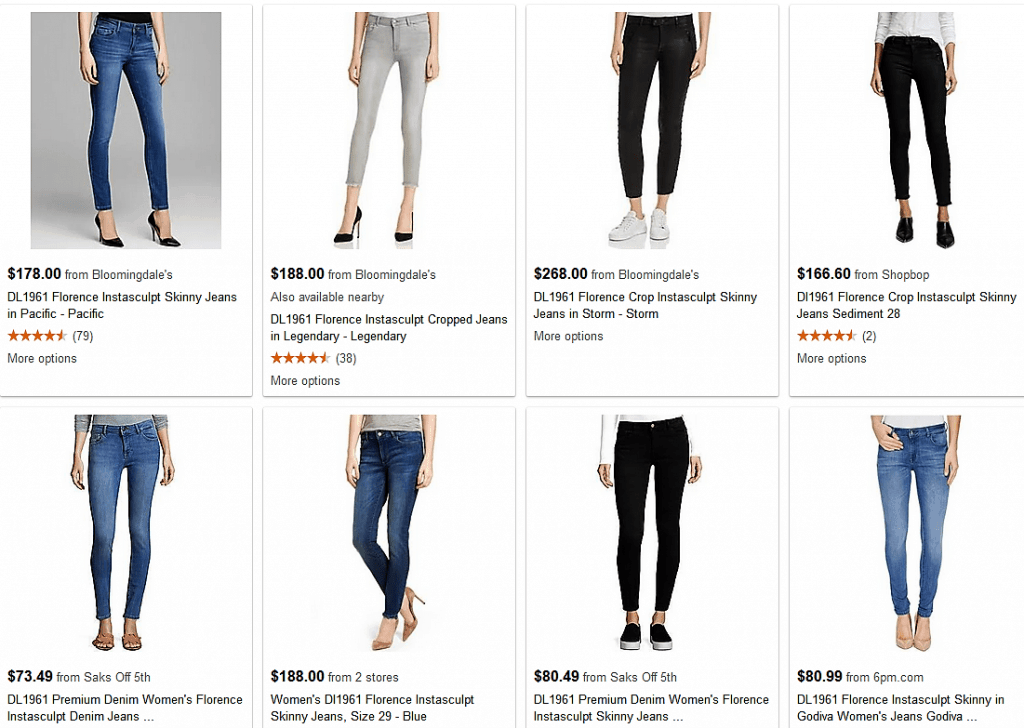 On the other end of the scale, the lowest online prices for DL1961 jeans seem to hover right around the $30 mark, per Google Shopping: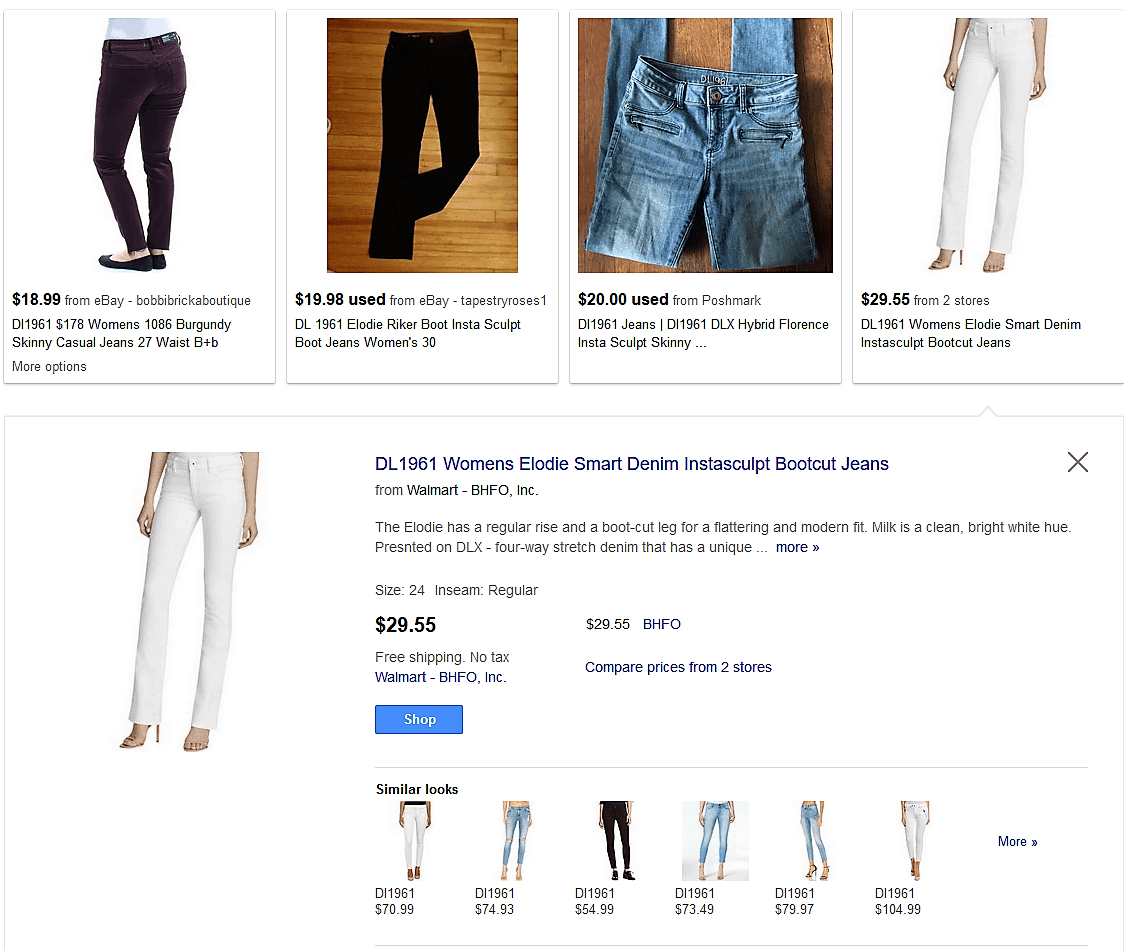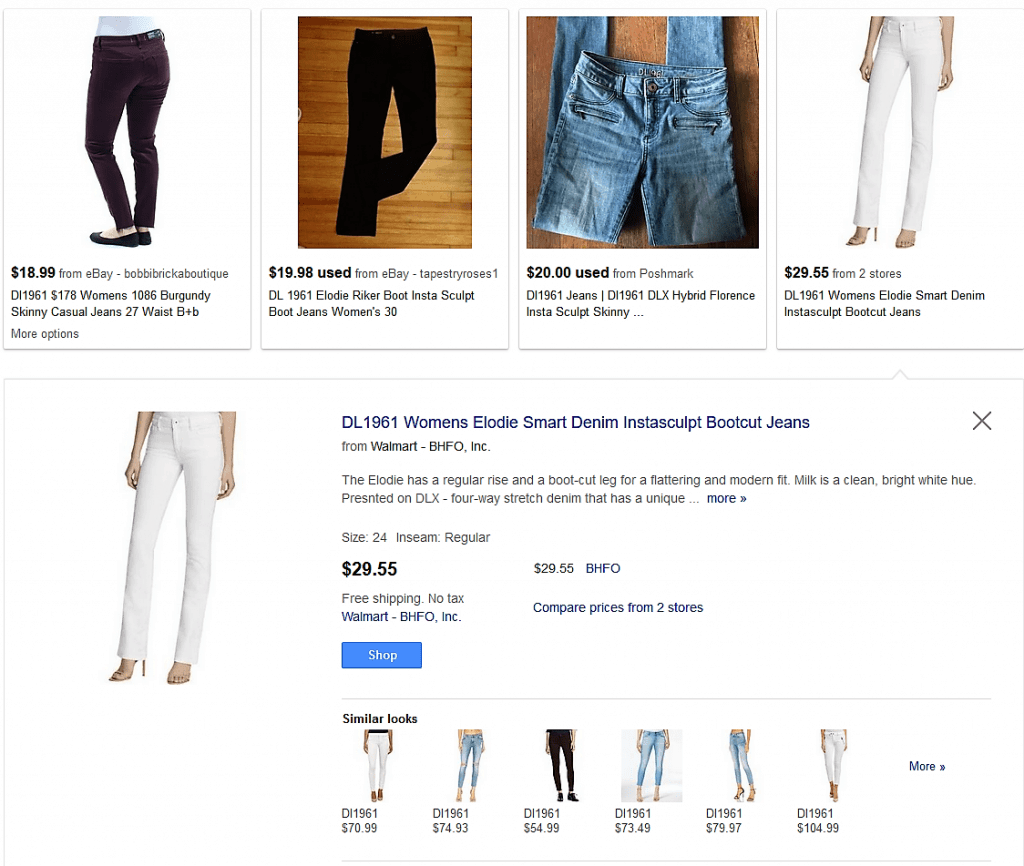 In fact, the online prices for some used specimens are higher than $30: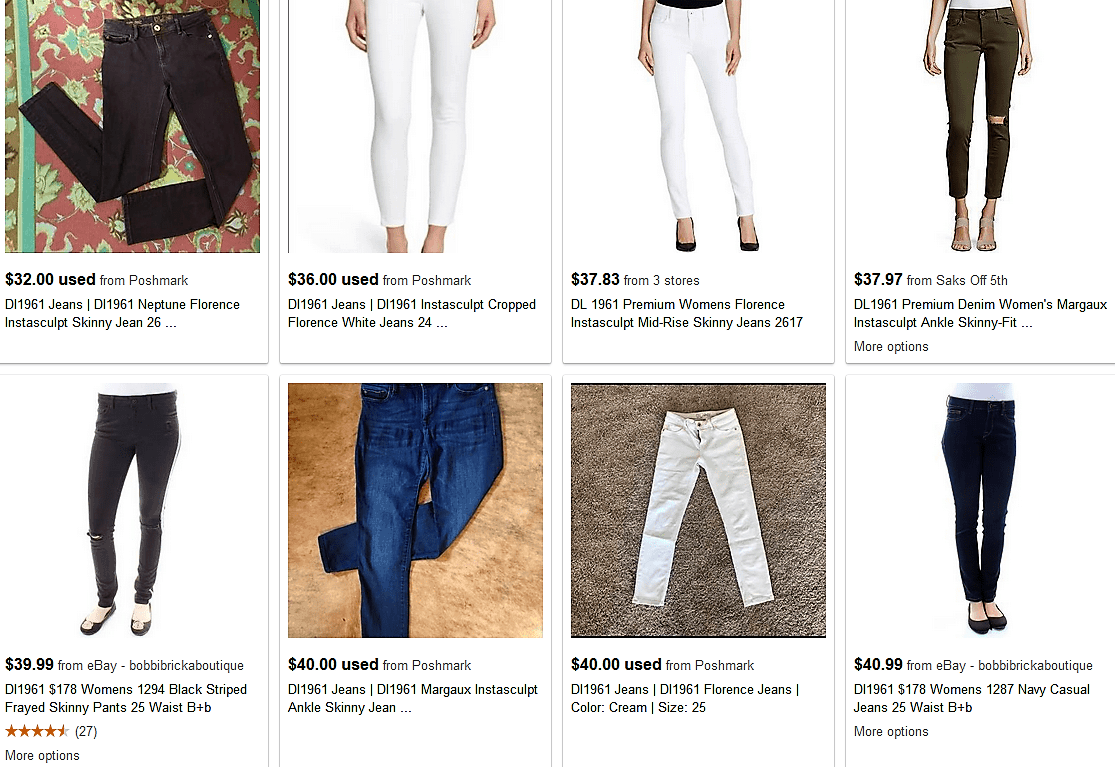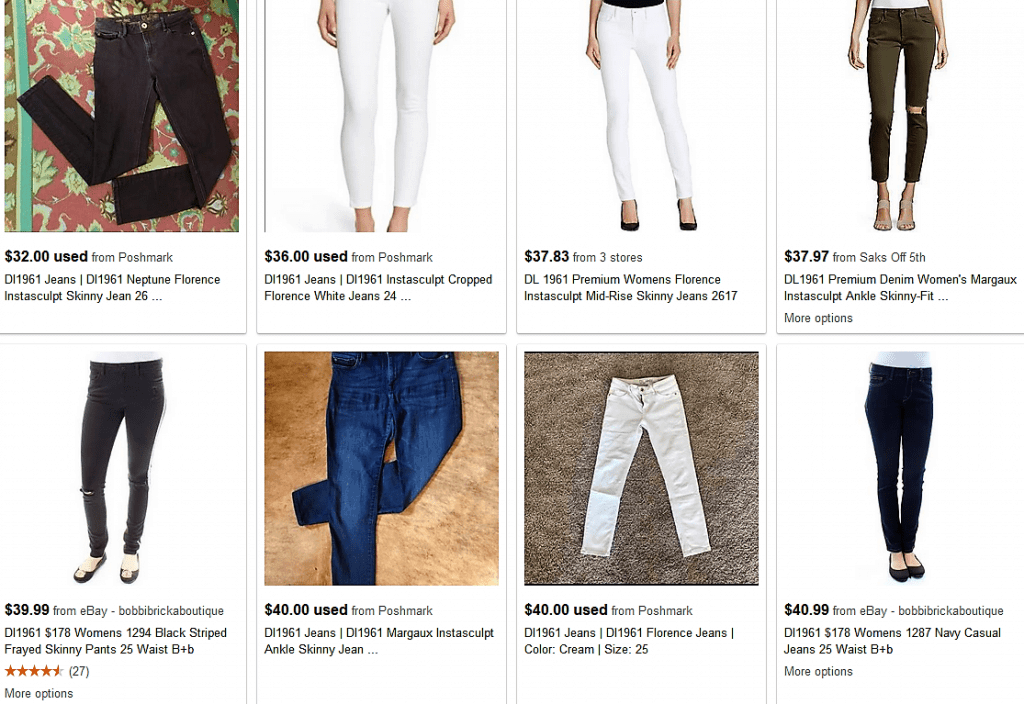 So the answer looks to be that yes, $30 is a great deal, not only when compared to the list prices, but also when compared to the lowest available online prices. It's at or near the absolute bottom of the price range.
Save At Retail Stores During Street Festivals
Street festivals can be awesome because they give you a chance to get out and about, and be a part of the cultural life of your city. But remember that, on top of those benefits, they can also be a great opportunity to find some big bargains at neighborhood stores. Here are some tips to make the most of it:
Decide whether you want to shop at the beginning or end of your trip. If you go at the beginning, you might find the most inventory, but also wind up carrying bags around all day.
If you're not sure whether something is a good deal, look up online prices on your phone.
Resist the temptation to buy too much, by setting a budget.
Take advantage of the opportunity to try clothes on.
Note return policies, and make sure you love something if you won't be able to return it.
Happy shopping!
---
Have you ever done cheap shopping at street festivals and fairs? Are you tempted to try it?