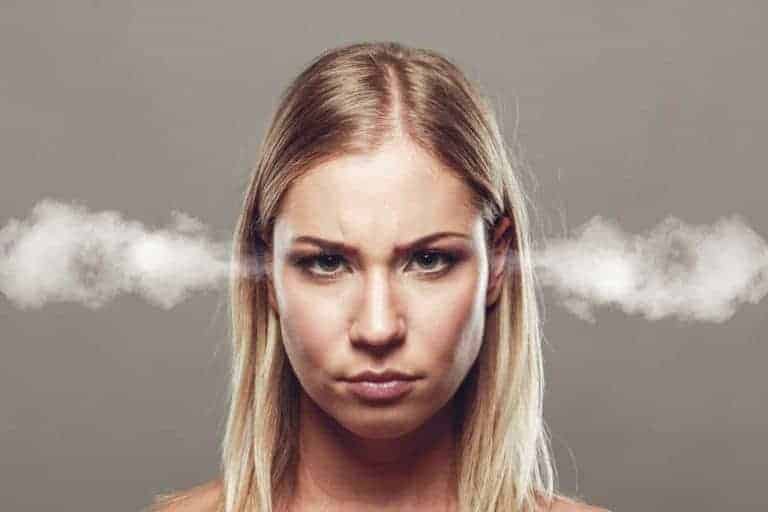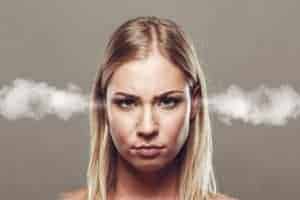 Has a business wronged you? It happens to me every so often and, while some businesses are responsive to your complaints, others do not seem to care. Few things are more infuriating than getting generic, canned answers to your complaints, and not being able to do anything about it.
If this happens to you, do not despair. While there are several ways to complain about a business effectively, one great way is with a Better Business Bureau complaint. Here's how to go about it.
What It Is
The BBB is a private, non-governmental organization which primarily concerns itself with the customer service given by private businesses. It operates mainly via local chapters all over the United States. Businesses can apply to be accredited by the BBB; if they are granted such accreditation, they get to display the BBB logo in their marketing materials, which indicates to consumers that they try to be reputable, honest companies that care about customer service.
The BBB gives a public A to F rating to all businesses in its database, whether or not they are accredited. This database includes nearly all non-restaurant businesses in the US.
The Better Business Bureau Complaint
For consumers, perhaps the greatest usefulness of the BBB is its complaint process. When you have a dispute with a business, you can file a complaint against it with the BBB, which will contact the company on your behalf and try to mediate between yourself and the business. You can complaint against both accredited and non-accredited businesses, but the BBB has no power to force a business to do anything. All it can do is try to mediate the dispute and, if the business does not respond or acts unreasonably, it can lower its letter grade.
Complaining is free.
Is A Better Business Bureau Complaint Effective?
In my experience, yes. I have filed two complaints in the last few years, and both were very useful.
The first was against an accredited computer store in New York City. I ordered a laptop from them, which the website said was in stock. However, soon after ordering, I received an e-mail telling me it was out of stock, and that I would have to wait for delivery, even though the website continued to show it as in stock. I filed a complaint with the BBB, and the store contacted me almost right away (within two business days) to say it shipped my computer.
The second was against an unaccredited furniture store in Broward County, Florida. I bought a large table that was supposed to be shipped in a few weeks, but was not. I sent several e-mails to the store, but received no response. So, I filed a BBB complaint.
About a week later, the store manager called me. I was offered either a full refund, or to get the table delivered with a 50% discount. I chose the latter, and got the table promptly thereafter (and half my money refunded).
Companies hate a Better Business Bureau complaint, and know that bad BBB ratings can affect their long-term business. It is not the same to have an angry customer than to have a trusted, nationwide organization low-rating you on their website. BBB complaints also show the business that you are a serious, sophisticated consumer, and know how to use the resources available to you.
How To Complain About A Business With The BBB
1. Try to resolve the matter directly with the business first. This is not required, but encouraged. I recommend that you mainly e-mail the business (rather than calling), in order to generate a paper trail that you can use later. This will help "prove" your case, and avoid a "he said, she said" situation. Be firm but very polite in your e-mails, and make sure to write clearly and avoid hyperbole.
2. If you get nowhere, go to the BBB website, look up the business, and file a complaint. This is free, and takes about 30 minutes. All you have to do is fill out some simple, web-based forms. Again, good, clear writing will help you.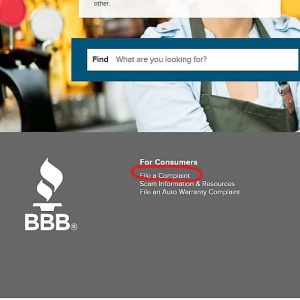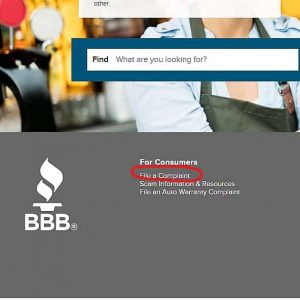 3. Wait. As the BBB explains it, "Your complaint will be forwarded to the company within two business days. The company will be asked to respond within 14 days, and if a response is not received, a second request will be made. You will be notified of the company's response when we receive it (or notified that we received no response). Complaints are usually closed within 30 calendar days".
4. The business will usually contact you to resolve the issue. If it does not work, continue with the BBB process until you have exhausted it.
Caveats
Although I have never had a business take action against me for a BBB complaint, I do keep this in mind. Remember that private companies can generally choose to stop doing business with you whenever they want. Therefore, I would, as a practical matter, think twice before filing a BBB complaint against a company I do a lot of business with. In other words, pick your battles.
Have you ever filed a BBB complaint? Would you?