The following is a guest post by Danielle from Zumper, a leading property rental site.
The backyard is an extension of the home, one that sometimes becomes neglected. And even if your backyard is more of a balcony or terrace, there is nothing to say that you cannot add some design to this kind of space.
The thing about a backyard is that although you want it to look nice and inviting, many people don't want to spend a lot of money on a place that they may or may not use often, especially when its use is often dependent on the weather.
Want to know how to decorate your backyard on a reasonable budget? Check out these great ideas.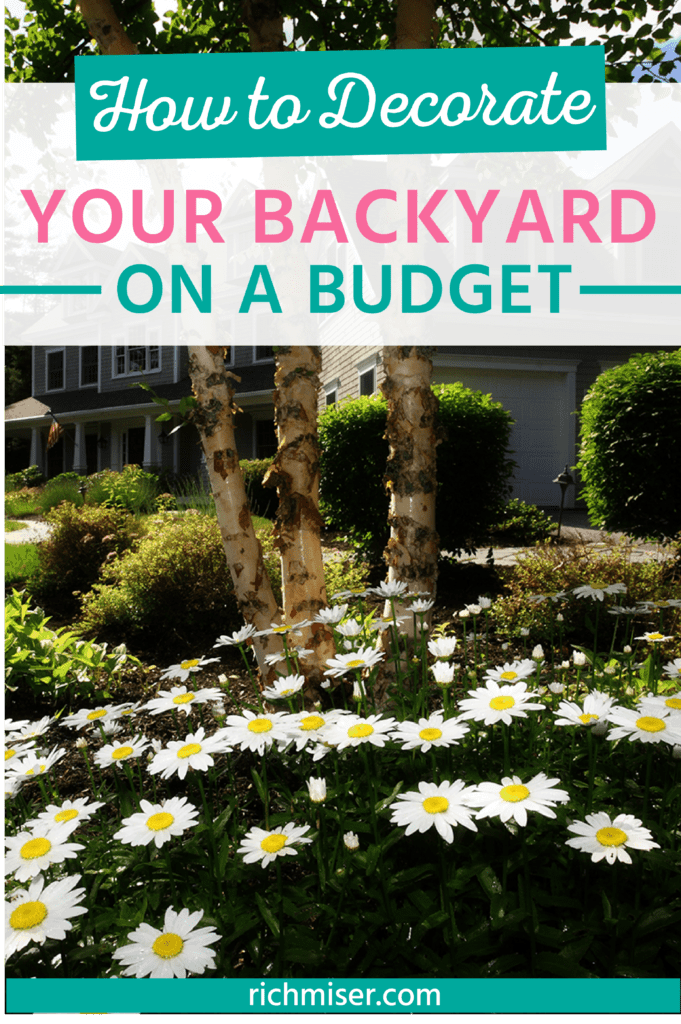 1. Discover Glow-In-The-Dark Paint
The thing about backyard lighting is that it is often truly atrocious to be under and to replace it with something better frequently comes at a high cost. Introducing glow-in-the-dark paint, which can be added to a variety of backyard items to give off that light that you are missing. If you are interested in a bit of a challenge, you can make the Glow-In-The-Dark paint yourself! (Disclaimer: possibilities of getting paint stains on your clothes!)
2. Add Some Mirrors
In the same way that mirrors are used indoors to make a smaller space look bigger, why not add them to your backyard design? Mirrors will not only make your outdoor space look larger, but will also add a cool design element as well.
3. Add a Border and Pop of Color
If your backyard is big enough to have a garden space, then why not give that space a stone border? This is a great and cheap backyard idea that will add a lot of pop to your garden and with minimal cost to you.
And while you are sprucing up your garden, try adding some more design elements by putting down some colored mulch. Not only will this upgrade your backyard landscaping, but it will also help maintain the moisture for your plants, helping them to thrive in dryer temperatures.
4. Create Your Own Stepping Stones
What more of a beautiful way to decorate your backyard than to do it with some self-made stepping stones? You will need some cement, some colorful small stones, shells or broken glass pieces (many of which can be bought at a dollar store) and a box or container the shape of the stone you would like.
Pour the prepared cement into your container, add the decorative pieces you have selected for this project, let it harden with time (and perhaps some good old sunshine) and then place the stones where you want them to go.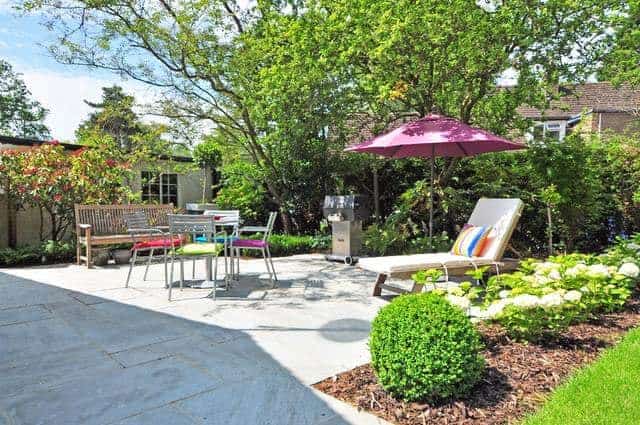 5. Decorate Your Fence
If you are fortunate enough to have a backyard with a wooden fence then here are some great cheap backyard ideas that will add that wow-factor to your outdoor space. Christmas lights, particularly from the white-colored variety are what make restaurant patios so appealing, don't they?
If you find that you like to make use of your backyard when it's darker, why not hang up some lights around your fence to create that same feeling? To save more money, buy them after Christmas when they are on sale.
If you like to sit out when the sun is out, try drilling some holes into your fence and fill them with inexpensive colored marbles or stones so that when the sun shines through them they give off a cool and colorful glow.
Lastly, fences are a great place to add some hanging gardens too. Ideas that I've come across are metal pots filled with herbs, which can easily be painted, wooden flower beds filled with beautiful flowers from recycled pallet wood, mason jars or even old rain boots filled with your favorite plants.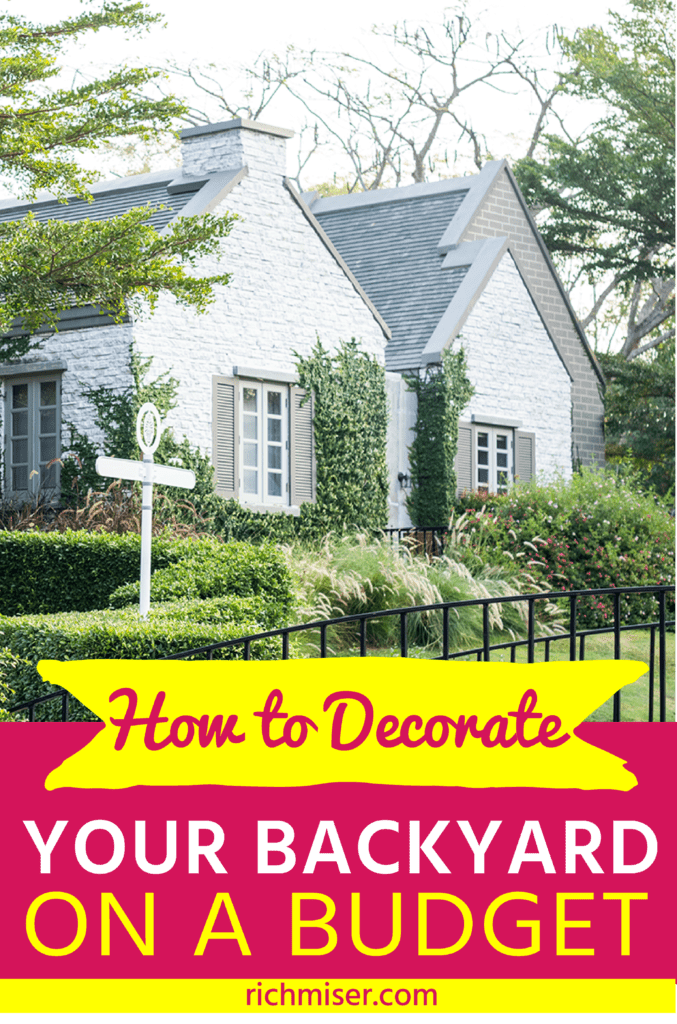 6. Create Your Own Water Fountain
This is a great way to use up an old watering tin you may have lying around or a barrel that you saw at a flea market and knew it would be cool for something. If you need a little inspiration, check out Pinterest for some great ideas and how-to instructions. Nothing says relaxing oasis like the sound of trickling water.
Decorating your backyard on a budget doesn't have to cost a lot. And it doesn't have to be all done at once. Take your time with your backyard design and add to it as you see fit. Don't let your outdoor space go to waste, make the most of it! The same way you would make the most of your indoor space with the aforementioned backyard design ideas that won't break the bank!
About the Author
Danielle thrives on researching and writing on all aspects of life. Further to writing for Zumper blog and personal finance, she is an advocate of self-improvement and living a life that is both financially responsible and knowledgeable. When she is not on her computer, she can be found spending time with her husband and two sons.