Cheap Suits, Cheap Junk, Right?
Wrong. I think it's actually the best value in men's suits and dress shirts. Believe it or not, Joseph A Bank is great, despite the cheesy ads. It's where I buy all my stuff (except for shoes and ties).
Shop the Right Rack
This retailer, which has both online shopping and physical stores, has several lines of suits for men, from the low-end Executive to the high-end Signature Gold/Reserve. The list prices (which are meaningless) range from about $500 – $1,300 per suit. In reality, there's almost always some sort of promotion running, such that the true prices are somewhere around $200-600.
The real gold, however, is in the clearance section. There, you can get their highest-end suits for about $400, so it's where I try to shop. Honestly, all business suits for men kind of look the same (grey and maybe with pinstripes), so I don't worry that something in the clearance section is from last season or out of fashion or whatever.
They've Done Right By Me
I have been wearing these suits for years, and have been complimented on them by people that have lots more money than I do, and probably buy more expensive suits than I ever will. I love that the high-end pieces have pick-stitching, which are those little stitches that hold pieces together, rather than cheap glue. It looks great and, to people who know what they're looking at, signal that you know classy men's suits.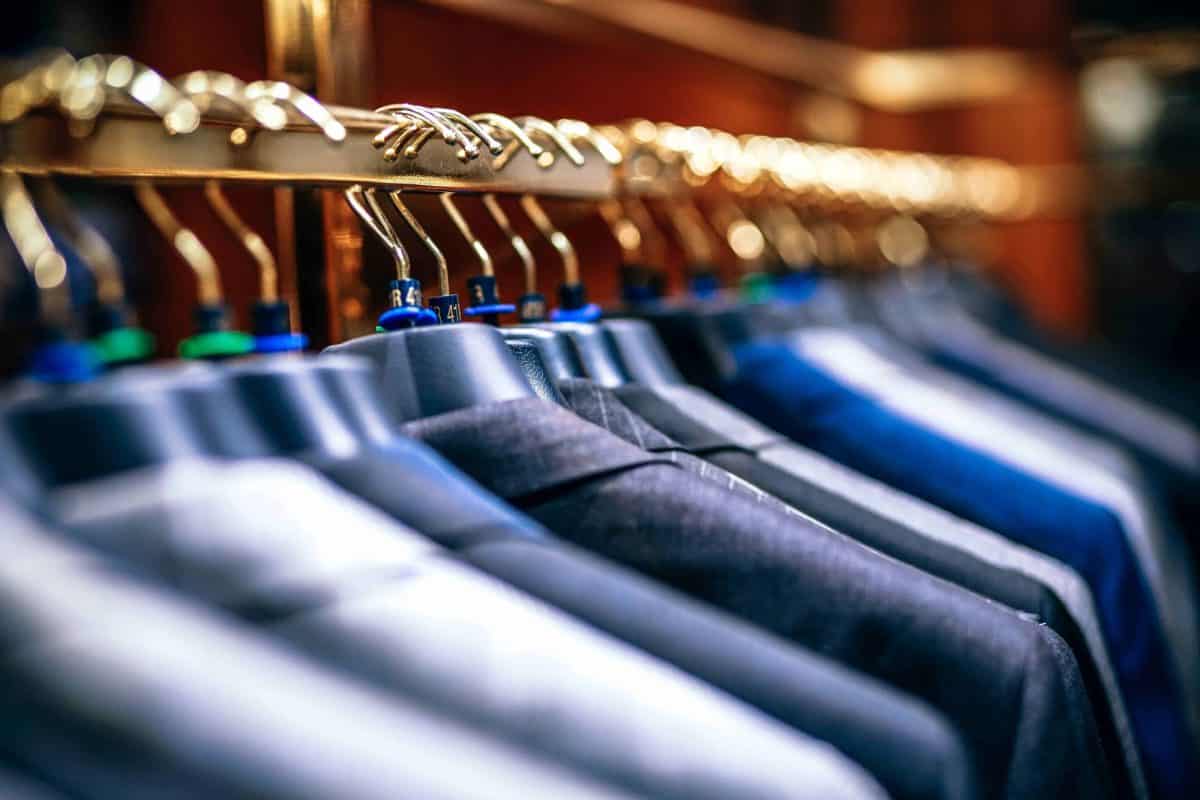 Their best suits are also pretty lightweight and breathable, so you don't wind up weighed down or drenched in sweat in warm climates (like here in Miami).
I also buy business button-down shirts from Jos A Bank. Even their lower-end Traveler collection, which you can get on clearance for about $20-$40, is perfectly fine. I've had much more expensive shirts from Brooks Brothers, and frankly can't make out much of a difference. Also, because the're cheap, I wear them out and replace them, and don't get all angry if spill a drink on them or something.
Get It Right Away
Shipping is usually by UPS ground, and you tend to get your awesome-but-cheap suits in less than a week in the continental US. I've never had a problem with either shipping or returns.
Alrighty Then
In sum, I have yet to find a place where you can get more for your money, as far as men's business clothing goes. Check it out!