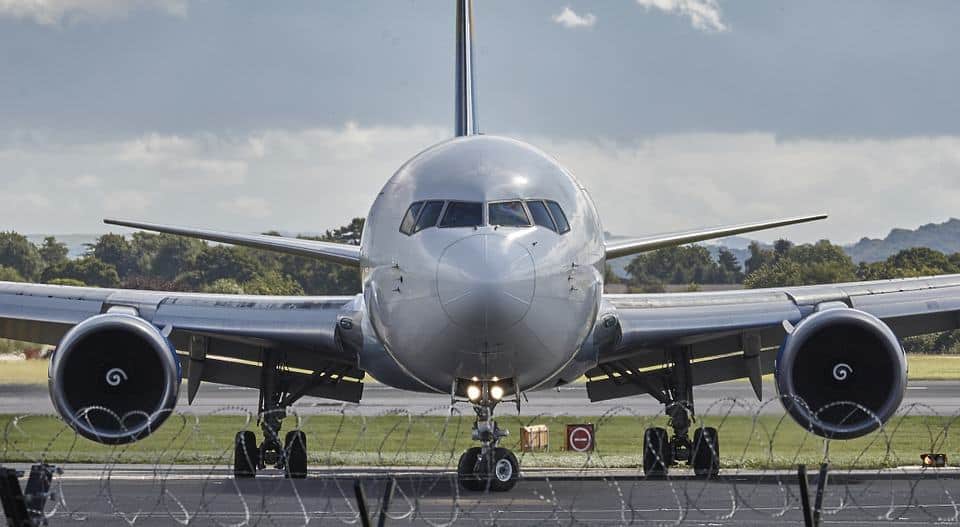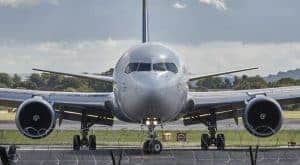 I was on a business trip recently, and thought I had pre-selected a pretty good airplane seat. After all, it was in an exit row; best seat on a plane, right? So, I boarded, pretty happy with myself, and found that spot. I sat down, and that's when the misery began. For some reason, this seat was much narrower than usual, and seriously, painfully squeezed me; I did not have a happy flight. Why did this happen to me? Because I got lazy and did not use SeatGuru.
What's a SeatGuru?
A SeatGuru is a man of ancient wisdom who lives in India, and who you call to find out what seat you should select. Just kidding! It's actually a website where you put in your airline, flight number, and flight date, and it shows you a color-coded airplane seat map that lets you know which seats are the best on any given plane. It looks like this: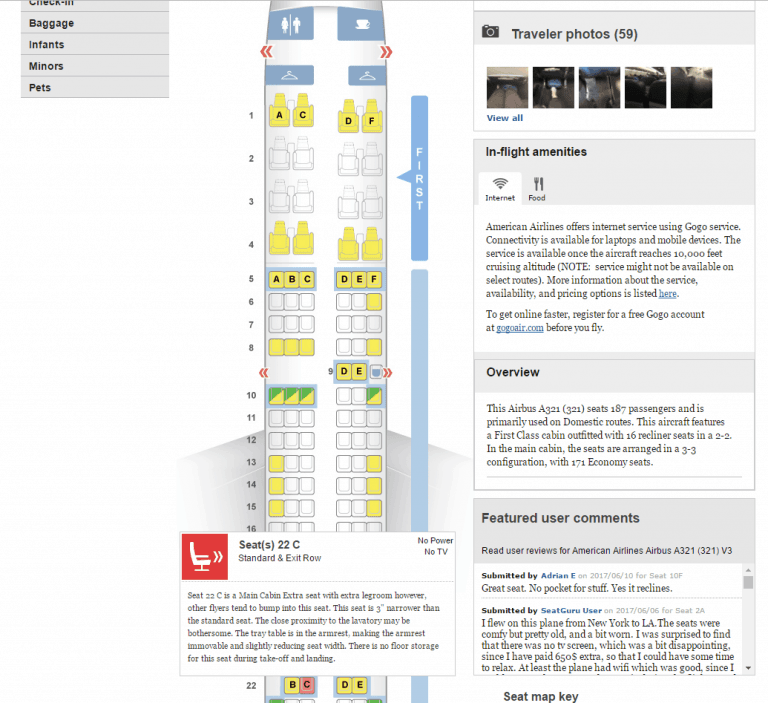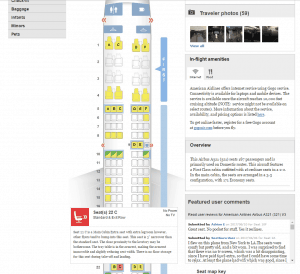 As you can see from the screenshot, when you hover your mouse over a specific location, it gives you further information. The particular seat in the picture is quite the trickster, and happens to be the one that caused me so much pain. It's branded "Main Cabin Extra", but it's actually 3 inches narrower than usual. Ouch! I would have known had I consulted SeatGuru.
Use It Wisely to Get The Best Seat On A Plane
There are a few things to know here. The most important is obviously to input the correct airline, flight number, and date into SeatGuru. After you do that, SeatGuru will show you the airplane it thinks you'll be flying in. Do not automatically accept it; make sure to verify the airline website's seat selection screen, and make certain that it's showing the same plane that you have on SeatGuru. The easiest way to do this is to check that the rows match on SeatGuru, meaning that it's showing the same exit rows and the same cabins (e.g. if the airline website says coach starts in row 8, verify that the plane on SeatGuru also shows coach starting in row 8).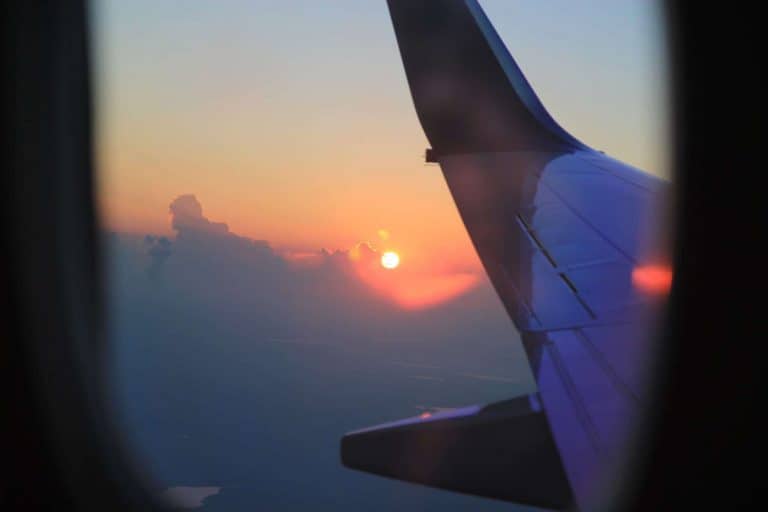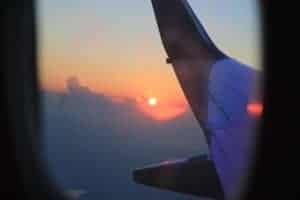 Then, try to find the best seat possible. Generally, if you're sitting in coach, you want extra legroom seats that fully recline and are not bulkhead seats (meaning that they have a wall in front of them). Be very wary of exit row seats, because, although you may get extra legroom, they may be narrower than usual or lack space to put your small bags under the seat in front.
If extra legroom seats cost more money and you don't want to pay, the next best thing would usually be regular coach seats as close as possible to the front of the plane, that are not middle seats and that are away from the bathrooms.
Use It Always
As I learned the hard way, just because an airplane seat is labeled "extra legroom", that does not mean it's a great spot. It's always a good idea to check SeatGuru, to make sure to get the best seat on a plane!