Last year we did so many road trips that I became an expert on easy snacks to have while on the road. I'm a fan of having a stash of good snacks before hitting the road since this will save you time and money because we tend to make bad decisions when we are hangry. Of course, the obvious things which you should also have with you at all times are: (1) multiple water bottles, to stay hydrated and not choke on your munchies, and (2) although I prefer the real thing, caffeine pills, in case you get sleepy and desperately need them.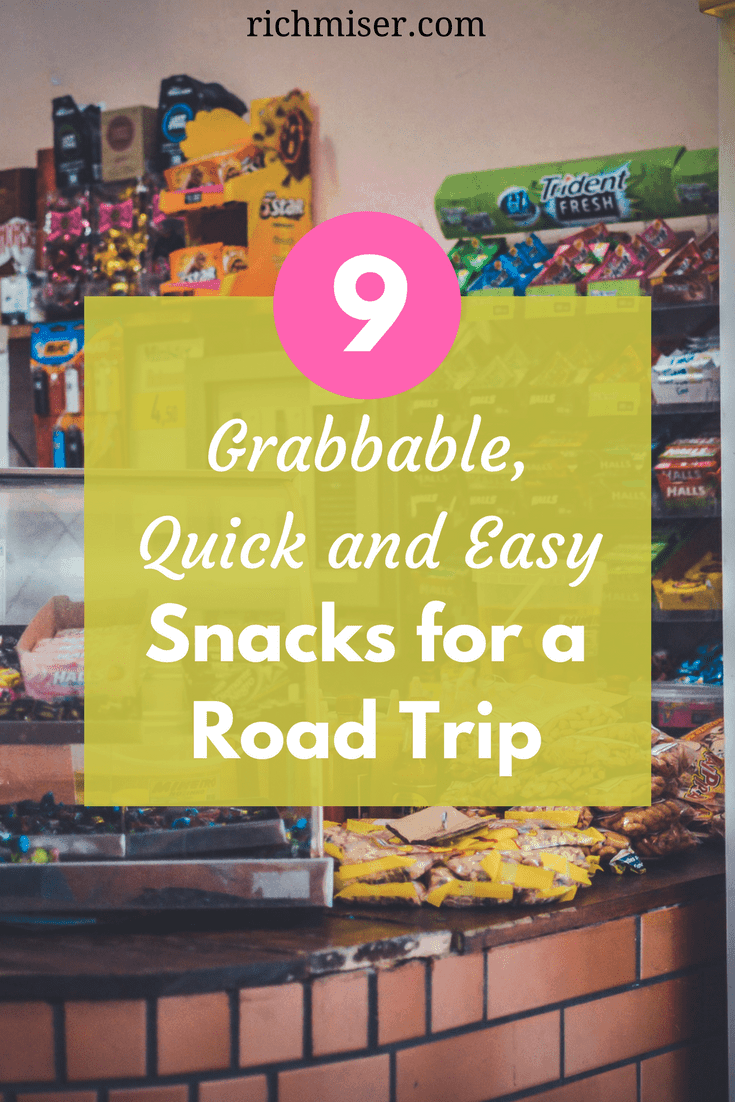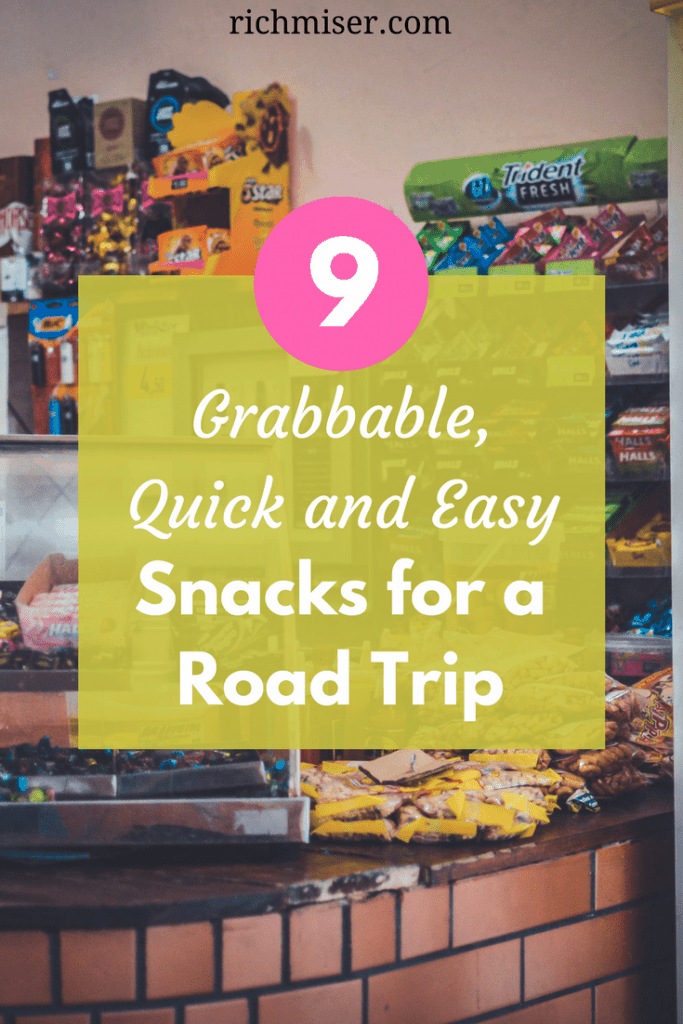 I've learned what good snacks are the hard way, having made a mess more than once. Which of course I'll always deny because my husband Miguel is completely against eating in the car and dirtying it up, even if it's a rental. So, I've had to earn his trust when in comes to snacking in the car and show him great judgment as to what good snacks are, which usually means they are easy to grab and have basically zero potential for creating a mess.
Like this guy, who didn't choose a good snack and got rear ended and made a huge a mess…
I recognize that snacking in the car is something very personal since some people prefer not to snack at all, while others, like me, need it t0 function after 3 hours of driving. Also, I know many people with kids are used to them eating in the car. Not all the snacks I recommend are healthy, but I think there's enough variety to appeal to almost anyone…We have a dear friend who's a dentist and surprisingly his go-to easy snacks are two: dum-dums lollipops and Pepsi. I'm scared of the lollipop because I fear I'd choke on it if the air bag ever explodes…a little dramatic, I know.
So, here go what I think are the best munchies for your next road trip; some are better/healthier/yummier than others. It's up to you!
1. Nuts
Nuts and trail mix are awesome snacks. They're healthy, high in protein and guaranteed to keep you satisfied. Just make sure you go for shelled ones! You don't want to be fighting with a pistachio to get it out of the shell…not my brightest moment and a complete fail! Haha.
2. Protein bars….or a Snickers bar
These too never disappoint. I haven't eaten a snickers bar in years, but I know some people swear by it and say it's one of the best munchies. The good thing about these easy snacks is that they have minimum crumbling potential because they're compact. It's only up to you to "bite it right" and not make a mess.
3. Chicken nuggets, popcorn chicken and/or french fries
These are among the "best munchies" but should not be eaten regularly since they're unhealthy. The good thing is that they're easy to grab and eliminate the potential to create a mess.
4. Apple Slices, a banana or any fruit that's pre-sliced
These are good snacks that are healthy and even easier to eat if pre-sliced.
5. Chips
I love chips thought I know they're not good for me, so I try to have them in small doses and/or baked ones like the low guilt version from Trader Joe's. There's something irresistible about the crunchiness. There's a trick to eating chips in the car though: you must cut it with your hands into a smaller bite-sized piece that you can stick in your mouth all at once, eliminating the potential for a mess.
6. Deli spirals
This are those mini sandwich spirals that you see at parties; they are bite-sized sandwiches. They might be fatty, but are among the best munchies.
7. Hard-boiled eggs
I do not think these are the best munchies, but they certainly do the trick on the road and provide you a good dose of protein. Having said that, you better have some mints around for after! Haha.
8. Mozarella string cheese, cherry tomatoes and salty crackers
A good combination – quick and easy snacks that can give you the feeling of a larger meal.
9. Bite-sized chocolate
Because why not?! I always have chocolate in my secret stash. It's great when eaten in moderation of course, haha.
The Lowdown
So, there you have it. If you need good snacks with maximum grabbability potential while you drive, these are some easy snacks that never disappoint. They're the best munchies if you're on the road and can't afford to stop frequently, or just need a quick fix until your next destination.
That's my take!
What do you think are the best munchies? Can you share your go-to easy snacks, or tell me what are some good snacks that cut it for you and make you smile?
___________________________________________________________________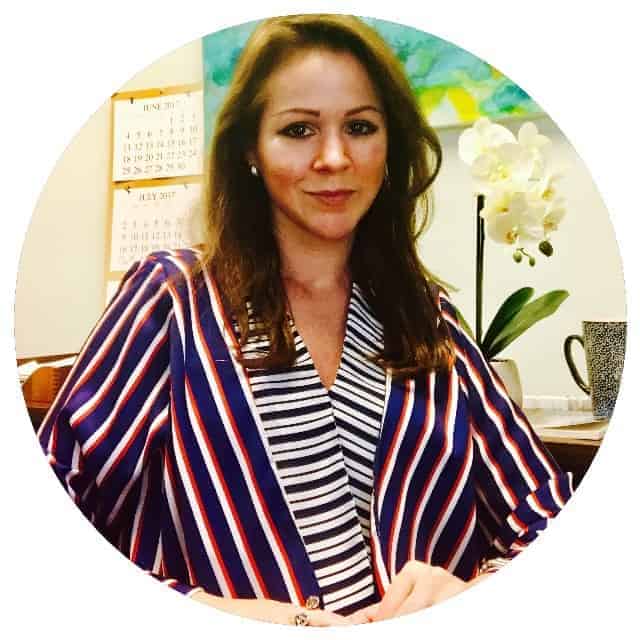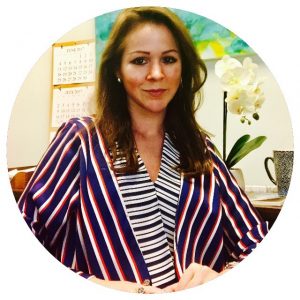 I'm Lily, a lawyer and aspiring Miami fashion entrepreneur sharing life hacks and my favorite tidbits on lifestyle, shopping, fashion, and beauty.