The following is a guest post from Mike, who is a CEO, blogger, and forensic scientist. Check out more of his writings on the awesome MikedUp Blog!
Every August for the past ten years has brought with it the same wave of positive emotions… One day I'm cutting the grass, reminiscing about the splash-pad adventure from the morning, and planning the evening activities when – out of nowhere – a cool fall breeze blows in. And with it comes the fulfilling reminder that fantasy football season is just a few short weeks away.
You'd think that after 10 years with only 1 championship to show for it, I'd be beaten down by now. That'd I'd smarten up and just kick the habit for good.
Not the case, my friend… Not the case.
I'll hem and I'll haw about whether or not to re-up for the year ahead, but the same thing always happens come kickoff. I'm glued in – and damn glad to be there.
But you know what I've come to find out over the years?
Fantasy football isn't just a hobby that drains my hours on the weekends and during the weekly waiver wire and trade talk periods. I've actually taken a few lessons from this past decade and applied them to my personal and professional life.
Yeah – seriously. Fantasy football has made me a better business owner, while also improving my personal financial habits! Here's how: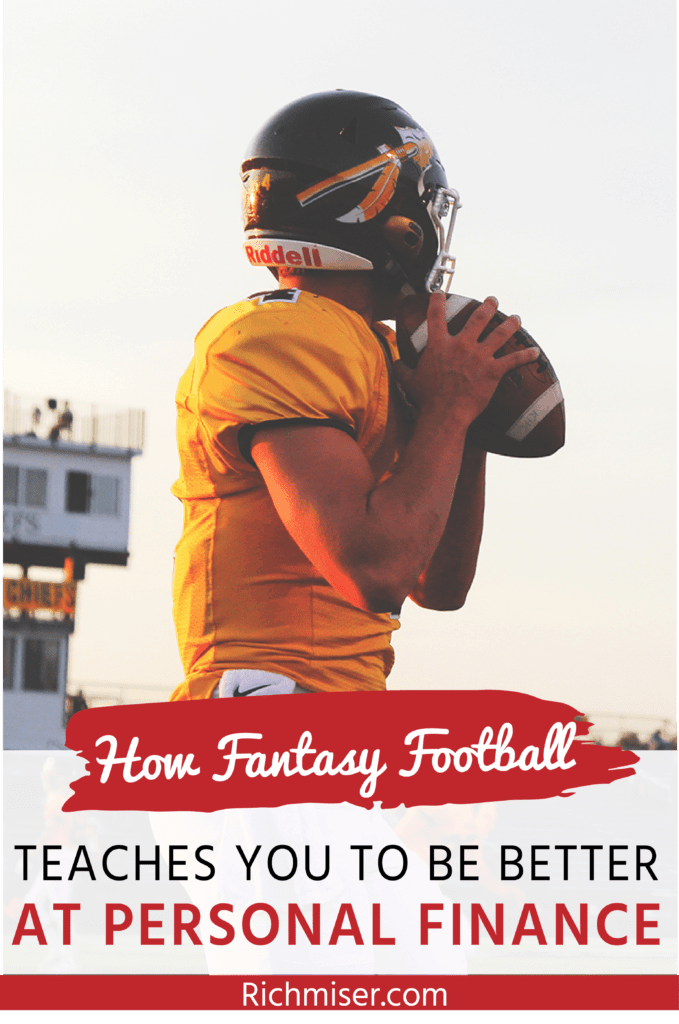 1- Before making big money decisions, you need to do your homework
Your fantasy football league is won at two points throughout the year. It depends significantly on the roster moves you make throughout the year, but your foundation is set on one hallowed day in August – Draft Day. And I can tell you from experience that if you go into draft day unprepared or flying by the seat of your pants, you're only setting yourself up for failure.
So, in my higher-performing years, I've noticed that they directly correlate to the amount of time I spent in draft prep mode. Did I listen to podcasts from reporters visiting training camps? Did I read articles? Was I aware of players' injury situations…? And the questions go on and on.
The same is true in personal finance.
Do you know where your money is? Have you budgeted? What are the interest rates on any debts you have? And ultimately – what are your main financial goals? All of these questions require research to come to the most appropriate answers. And when I put in the time, I've found that my results are proportionally improved.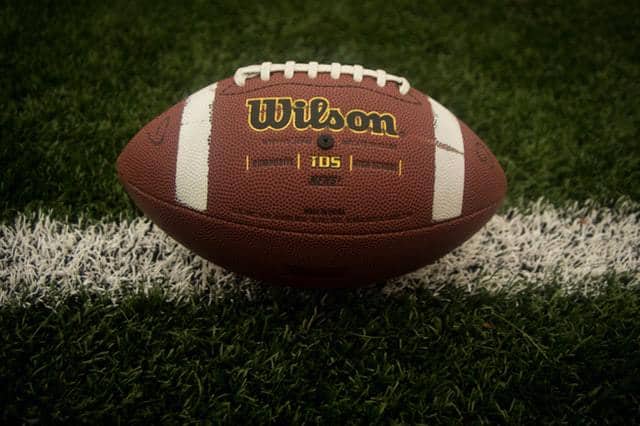 2- Managing your budget is critical
I always thought my dad and his friends were crazy to do auction drafts for their fantasy leagues. This is when you start with a set budget of fake money, assign an auctioneer, and literally take bids on every player available in the draft… Players are awarded to the highest bidders.
As a youngster, I was afforded the great opportunity to be the auctioneer… And I loved every minute of it.
Even more important than that though, were the lessons I learned pretty quickly from those experiences. I'd see guys spending way too much for 1 player at 1 position, which totally blew up their budget for the remaining positions. Those guys would always find themselves toward the end of the draft with too few players on their rosters and just some spare change left in their budgets.
But then I'd see the fantasy players that strategically set a budget for a certain player or a certain position – and then they'd go frugal and stick with that budget. Toward the end of the draft, they'd have a few surprises, but more often than not they'd come out with a pretty similar version of the team that they'd had in their head before the draft started.
Sure, your financial plan may change throughout the month or year, but if you've got a roadmap and a plan to work off of, you're much more capable of making sound and informed financial decisions.
3- Monitoring your financial health throughout the year is critical
Fantasy football isn't just drafting a great team and then counting the greenbacks at the end of the year… Without fail, you'll have injuries to key players, teams that change their offensive philosophies (and start ignoring your foundational player), and teams don't play every week…
So, if you're not monitoring the current environment for all of your players, and potential players on the waiver wire (those not on someone's team), you're ultimately not going to be as successful.
The same is true with personal finance. You can't just invest in the market or in a business, then ignore that investment. You need to read the quarterly reports, keep track of relevant news coming out of the company, and keep an eye on your returns. If a fund is underperforming or if a better investment crops up in a different form, you need to be ready to adjust course to move forward.
"What gets measured gets results"
If you've heard the quote and put it into practice, you know its truth.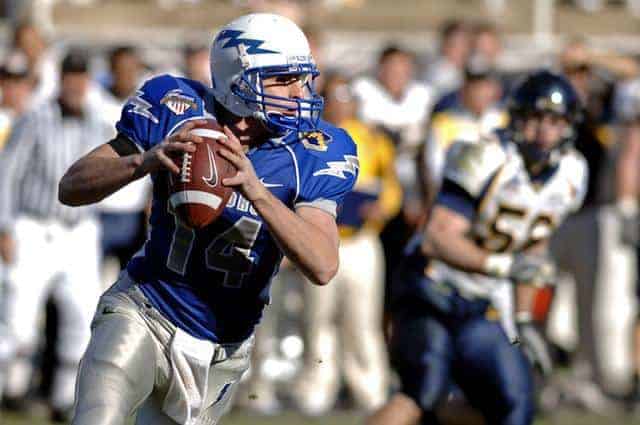 4- Success at any level takes a bit of luck
You can plan till you're blue in the face, keep track of all the available players and trades during the season, and measure every relevant metric… But sometimes the ball just doesn't bounce your way. There comes a point when you just need to get a little lucky.
BUT-
I've found that if I've taken care of the steps above and done all that I could to put my team in the best possible position to succeed, I tend to find luck a little more often than not.
So when you embark on the quest for your own personal finance championship trophy, make sure you're taking the time to do the work that needs to be done. Keep track of your progress and adjust course moving forward.
Because although a fantasy football trophy is a phenomenal thing to place on the mantle for 8 months… I'd rather have an exponentially improving net worth.