Do y'all remember Swamp Thing? I kinda do, having a vague memory of a TV series that came out sometime in the 90's and that featured a swamp creature so fearsome that I don't think I ever actually watched the show.
I do remember Swamp Thing was big and neon-yellowish, which is why this beer, with its similar-looking ape on its label, brought Swap Thing back to mind for me.
In A Nutshell
Beer: Florida Beer Company Swamp Ape
Bottom Line: An intensely bitter beer that will appeal to those that like 'em strong. I do, so I did.
Price: About $9.99 for a 4-pack of 12 ounce bottles. Expensive AF.
My Rating: 4 out of 5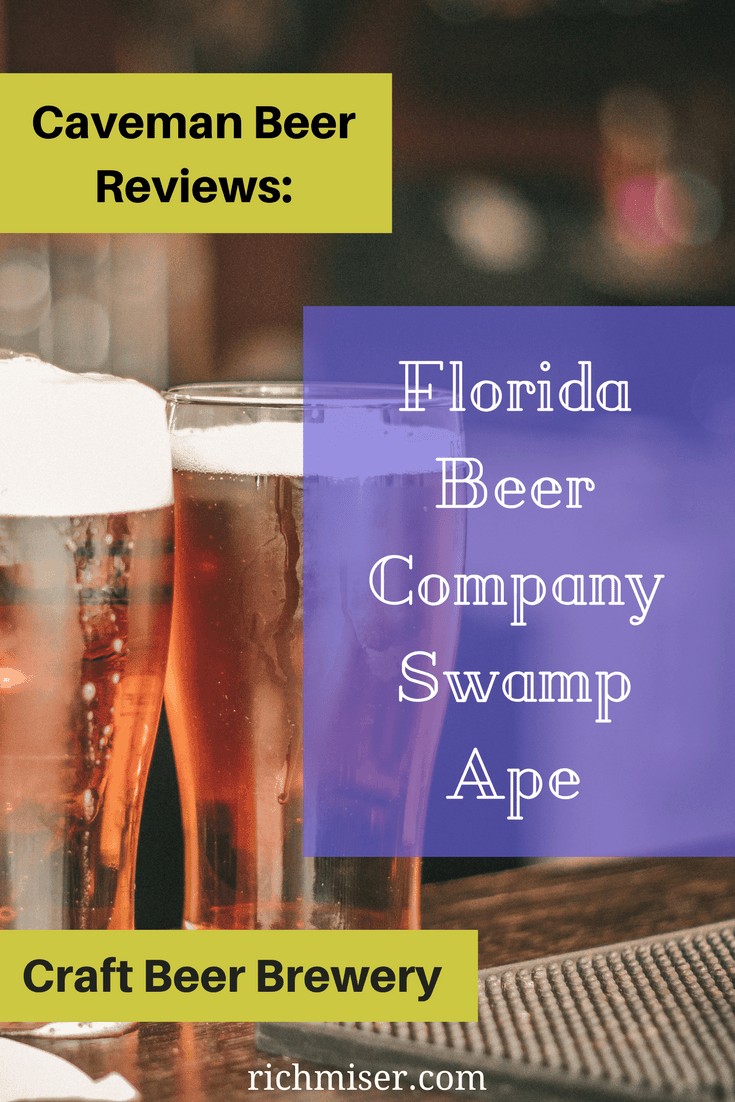 Details
Origin: Cape Canaveral, FL.
Alcohol: 10%, for those that like to live dangerously.
Looks: A dark glass beer bottle with an awesome drawing of an neon yellow ape making some kind of expression.
The beer itself is a rich amber color.
Smell: Light soapy smell (but a pleasant soapy).
Taste: Oh, my. The Florida Beer Company Swamp Ape is aptly named. It's big, strong, and hairy. This thing is intense, man. It's got an insanely bitter taste that stays in your mouth and makes itself at home. It's almost like putting grapefruit paste on your tongue and swirling it around.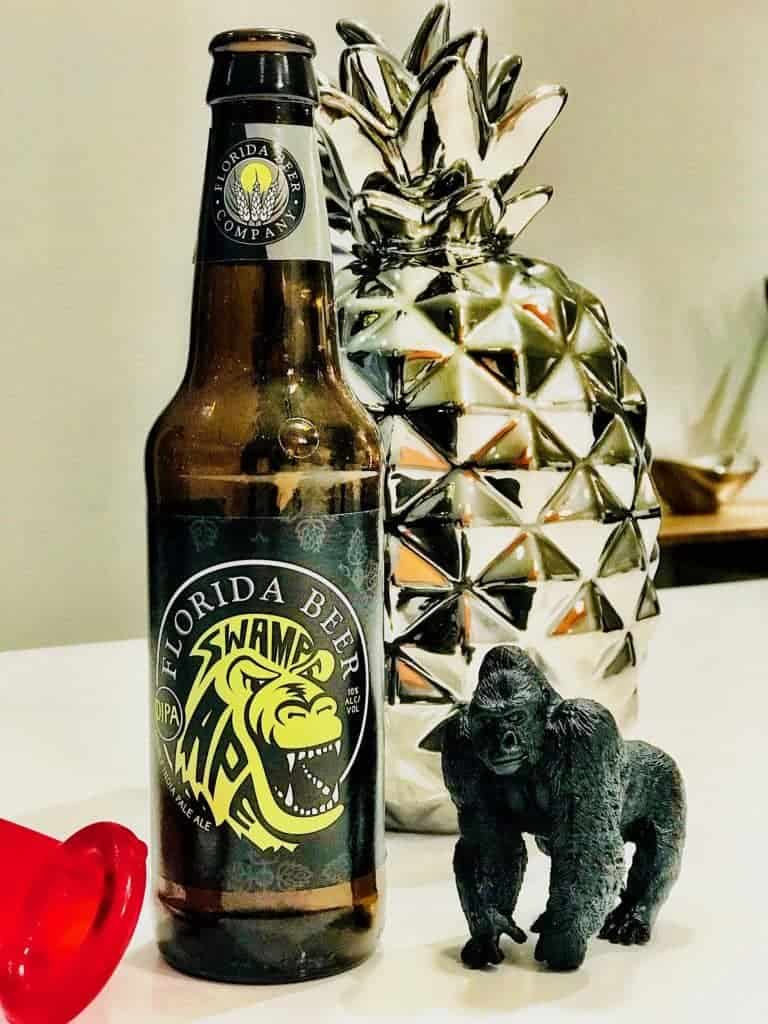 When I was a rebellious teenager, I got my left ear pierced (like Michael Jordan) at a placed called the Pain and Pleasure Tattoo Parlor.
This brew reminds me of that concept, because it's painfully pleasant. If you enjoy that sensation, you will enjoy the Swamp Ape.
I'm rating it a 4 (and not a 5) because it's got that brute strength, but not enough of anything else to make it truly special.
Hangover Factor: Nothing unusual.
Final Thoughts
This is a strong beer for a strong personality. If you're the kind of person that likes to push your taste buds to the limit, have some swamp ape. If you're not, then I guess you won't.
---
Note: This is a series I call Caveman Beer Reviews, because I like to drink beer but am a caveman when it comes to beer knowledge. I know only the basics, and do not have a refined palate. I'll review the beers on price and what they look, smell, and taste like to me.