Have you ever needed health care and wondered how you can find out if a physician you're considering is a good doctor? Or if there's someone better-credentialed who you should see instead? Well, it turns out that there's many ways to easily research and screen a new doctor. Here's a guide.
How to Find the Best Doctors by Researching Them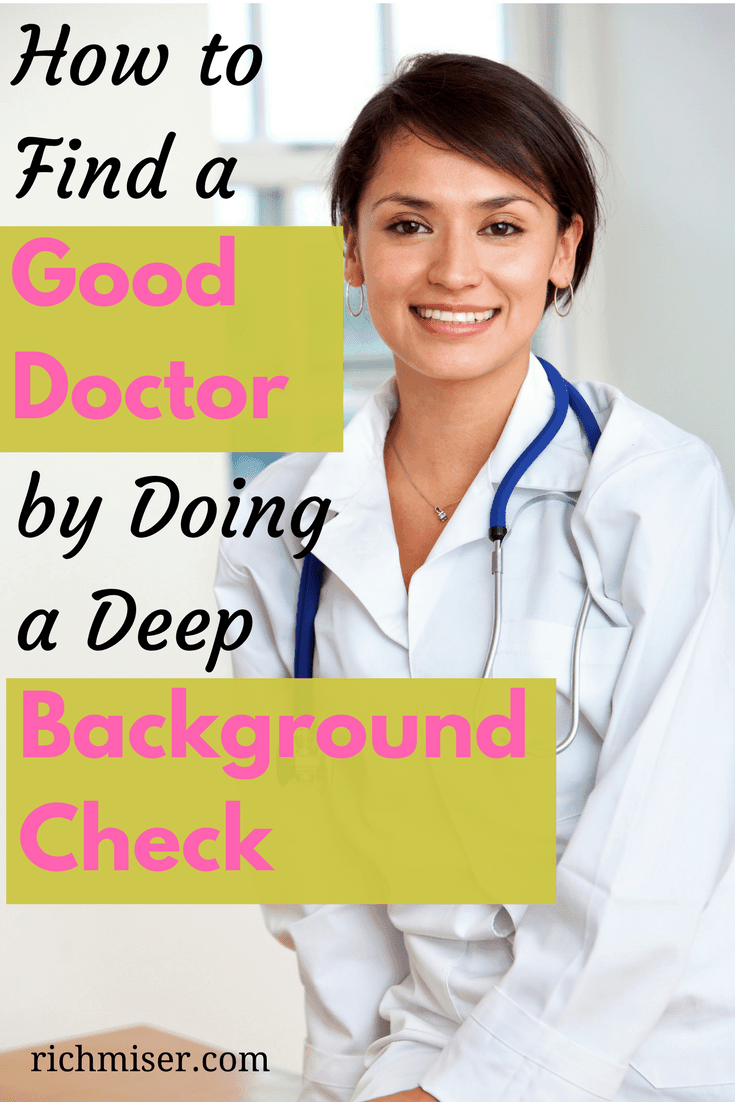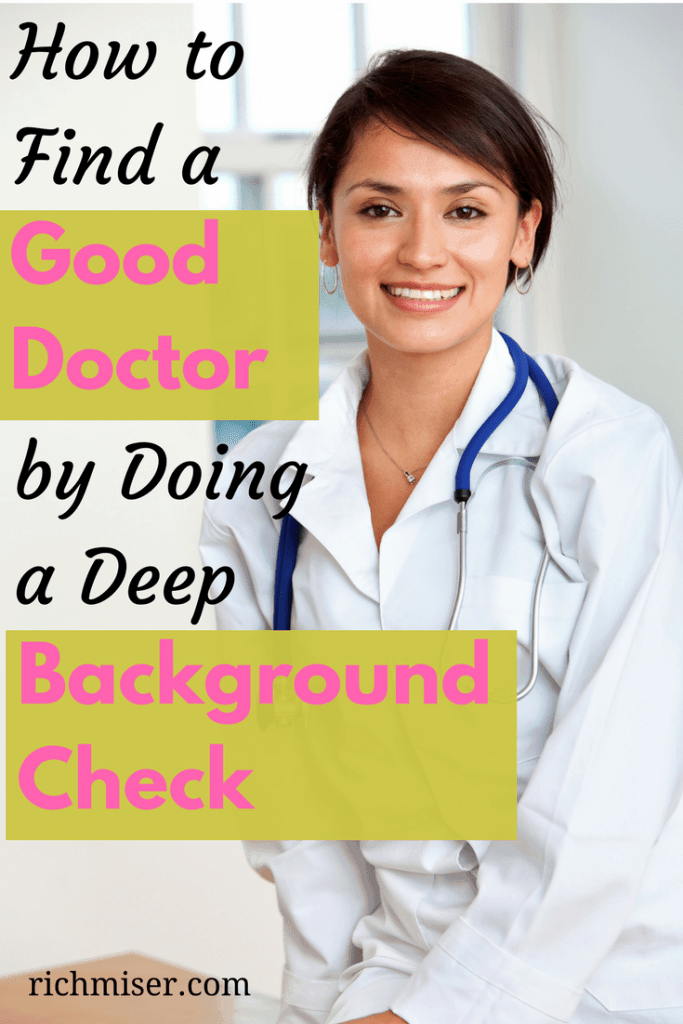 Referrals
This is the classic way, by asking friends and family for recommendations. It's not necessarily a bad way, but I don't like to limit my background check to such recommendations because I don't consider them the most reliable method.
Don't get me wrong; it's a great place to start. But it's not a good place to stop, because all you are getting is one person's interpretation of their experience with a doctor, or what they've heard others say about the physician.
Search Engines
Ah, the simplest and quickest modern way. Just Google the doctor! Often, if there's something majorly wrong, you'll find out right away. However, if you want to go deeper, there are several ways I know how.
Check the Doctor's License
Nowadays, this is easy. All you have to do is Google you state's medical licensing agency, and find a doctor by name. There, it should tell you if the physician is duly licensed to practice medicine in your state, and can also (depending on the state) tell you if they have a history of discipline or complaints.
Consider Going With a Board-Certified Physician
Does Board Certification Make Someone a Good Doctor?
Generally speaking, board-certified means that a doctor has taken and passed extra exams in her/his area of specialization. Although it is not required to practice medicine, it means that the doctor has achieved this additional credential. It does not necessarily mean they're a good doctor, but it does show that they've taken and passed the standardized tests.
That a doctor is not board-certified does not mean that he/she is a bad doctor, and many physicians have serious concerns about the system. Some have decades of experience, and have determined not to seek the certification for one reason or another. Even so, board certification is certainly an item that you can include in your screening and take into account, although there are excellent doctors that are not certified.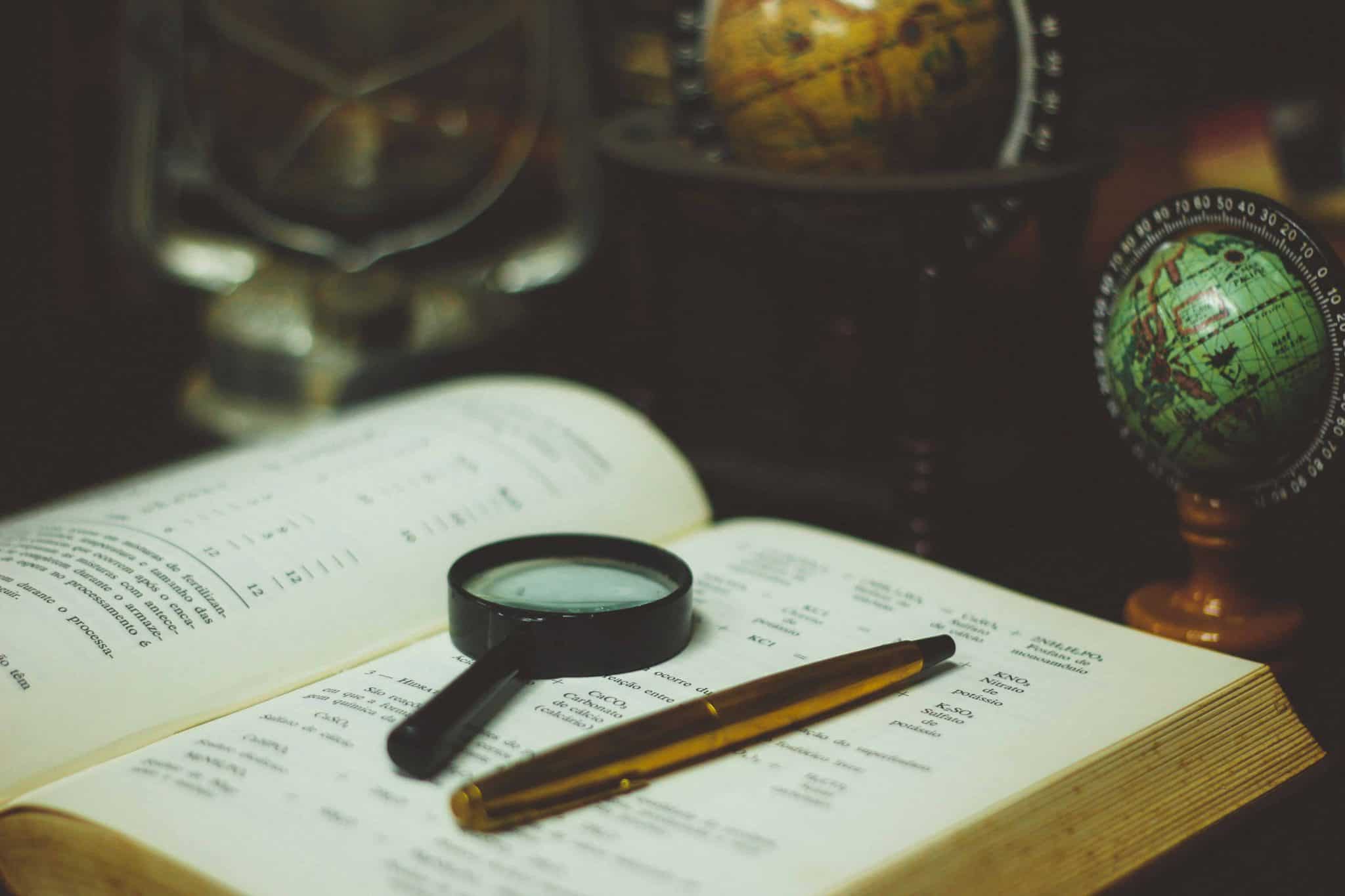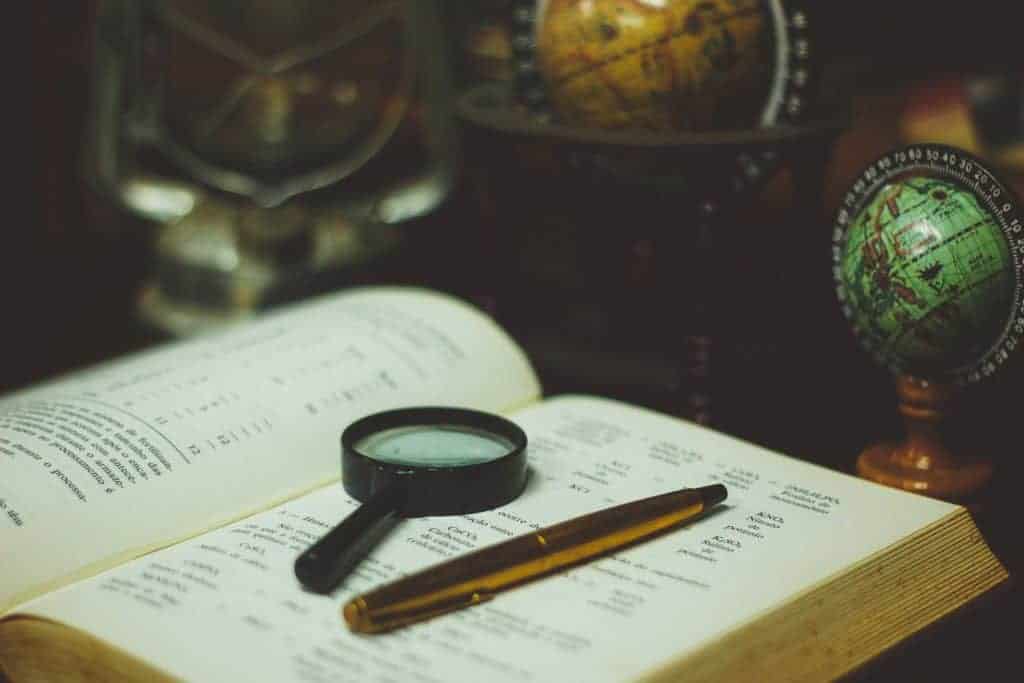 How Do I Find Out If a Doctor is Board-Certified?
There are many "boards", each corresponding to a different specialty. What you do is find the board for that particular area of medicine, and run a search on their website.
Also, note that physicians come in two varieties: MDs and DOs. MDs are medical doctors, while DOs are doctors of osteopathic medicine. For the purposes of this article, what's important is that, although they are both fully qualified and licensed to practice medicine, the have different boards that certify them. (For a discussion on the difference between MDs and DOs, see, for example, here).
So, let's say you are considering a general surgeon. If she/he is an MD, you can check board certification with the American Board of Surgery. If we're talking about a DO, check the American Osteopathic Board of Surgery. But what about an orthopedic surgeon? Well, there's the American Board of Orthopaedic Surgery (for MDs) and the American Osteopathic Board of Orthopedic Surgery (for DOs).
If you can't find the doctor you're looking for in a board's database, don't hesitate to call their office and ask about board certification. The search might not be working for some reason, or you might be looking on the wrong board. In any case, it's a good idea to be informed.
Medical School/Training
This is important but, frankly, I care more about board certification than I do about where the doctor went to medical school. There are doctors trained all over the world, and I have no means of verifying the quality of medical schools I have not heard of (and have to rely on the perceived reputation of those I do know of).
I do care a bit more about where they did their residency (and further training), since that's where doctors learn the ins and outs of their specialties. Nonetheless, I place more stock in board certification, since it is a standardized measure that is the same for everyone.
Check for Medical Malpractice Cases and Claims
Let me make one thing clear from the outset. A lawsuit is a claim. It does not mean that a doctor committed malpractice; all it means is that someone filed a claim against them. It is, however, information that is part of a background check, and that you can use or not use, according to your best judgment.
Finding Claims and Lawsuits
This can be really hard, mainly because of the different state and federal court systems, and the way records are kept. However, here's how to do a free and basic search that may find a doctor and turn up some (but not necessarily all) medical malpractice cases against that physician:
1. Check Google Scholar by going to the website, clicking "Case law", and then "Select Courts":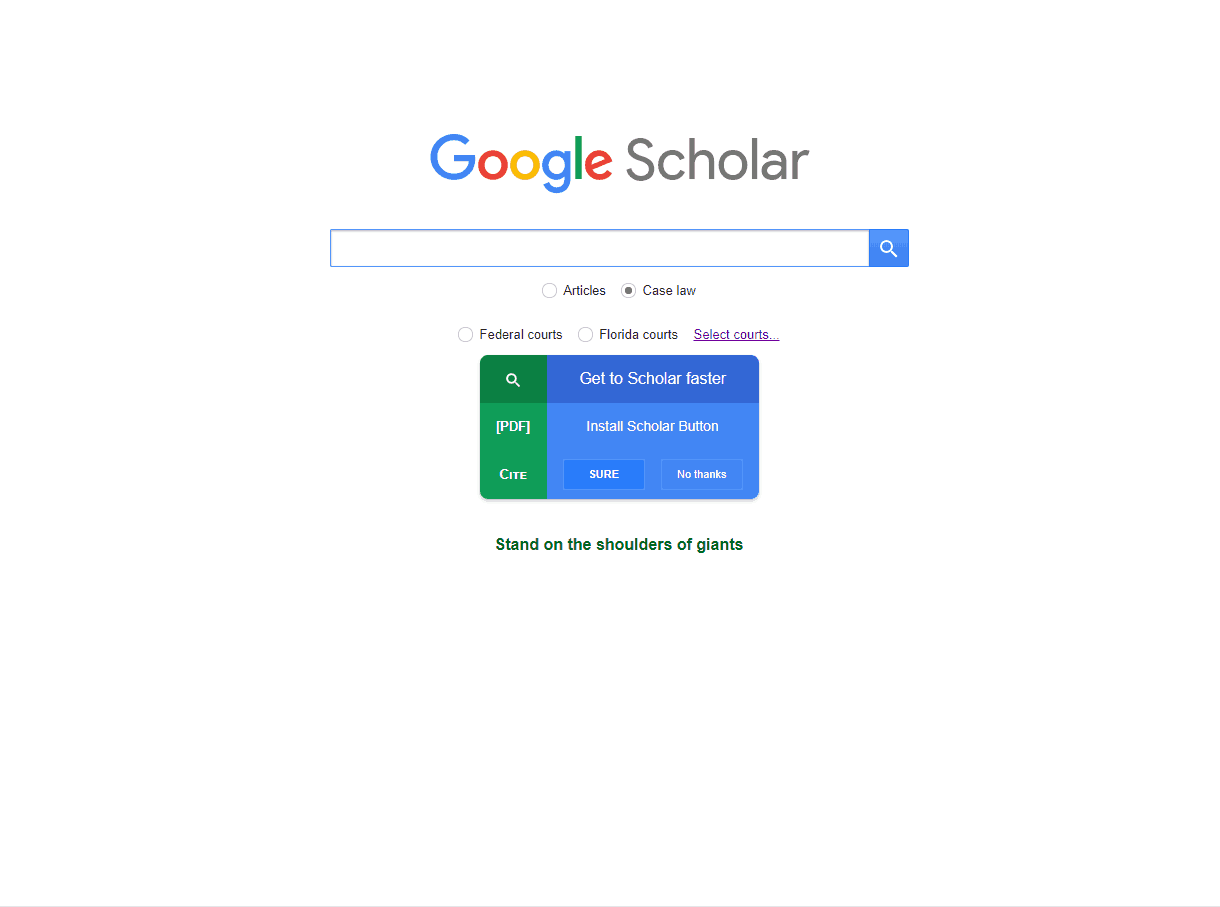 Then, on the next screen, make sure to check all state and all federal courts: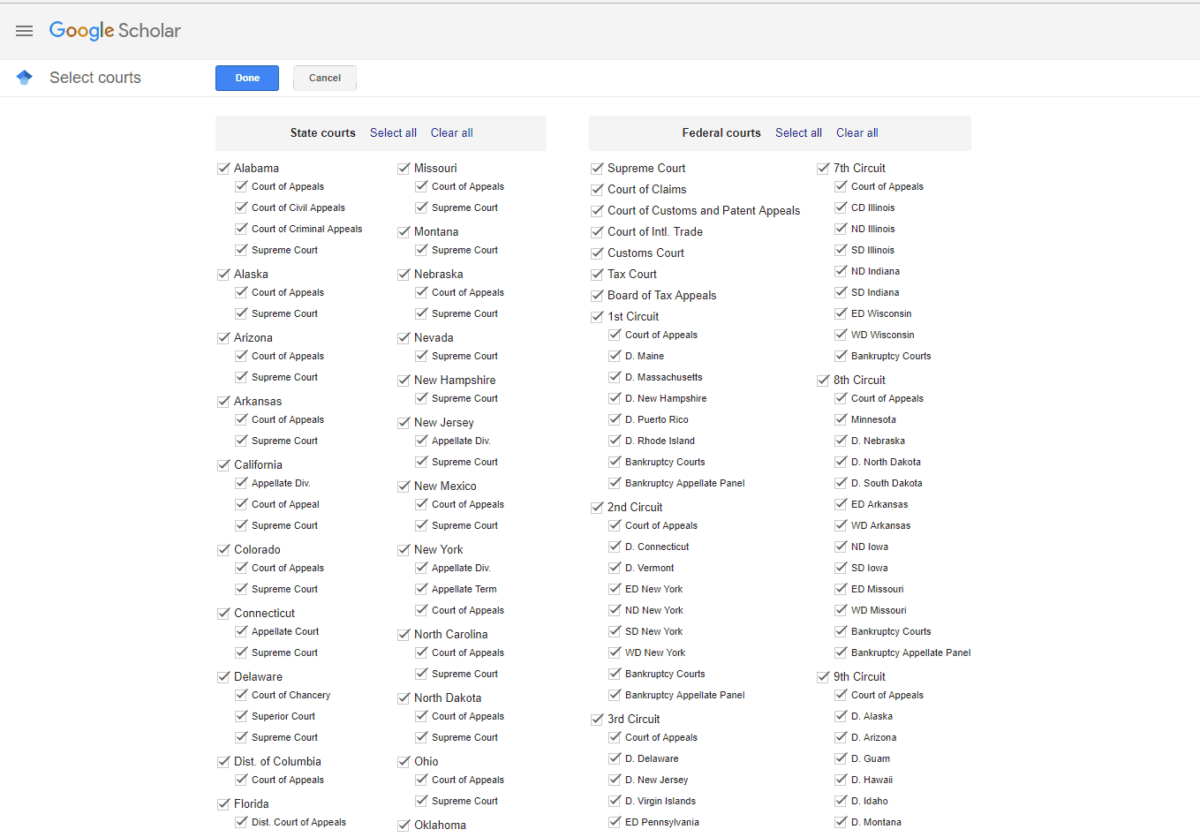 Then, click done, and search by the doctor's name.
This will search mainly for things that judges have written in cases. It will probably not search every possible case.
2. Sometimes, your state license search will turn up medical malpractice cases and claims.
3. You can look for filed lawsuits by, usually, searching state court records. This is very difficult because some states allow you to search statewide, but many require you to query each county. Therefore, I would limit myself only to the county where the doctor works (or has worked), but you can look in as many as you want.
The way to find these search functions is to simply Google the name of the county, and "case search" or "case docket search" or something similar.
Again, the mere fact of filed medical malpractice cases and claims don't mean the doctor did anything wrong. They mean that someone, at some point, alleged they did. However, they're pieces of information you can consider.
Check Rating Websites for the Best Doctors
These days, there are websites where people rate and review doctors, such as Healthgrades and even Google Maps. These reviews may or may not be useful, depending on many factors such as the number of reviews and how detailed and well-written they are.
One the one hand, you may not want to put much stock on a single bad review. On the other, if a doctor has 90 bad reviews and 10 good ones, that may give you pause.
Find A Doctor Linked to A Prestigious Health System
This a more a shortcut to use to find a doctor, than a screening method. If a doctor is part of, or linked to, a prestigious health system (including medical school systems), it's likely that such physician has been checked out by that system and is considered a good doctor. I can't imagine, for instance, that a major university will knowingly have an incompetent doctor working for it or teaching there.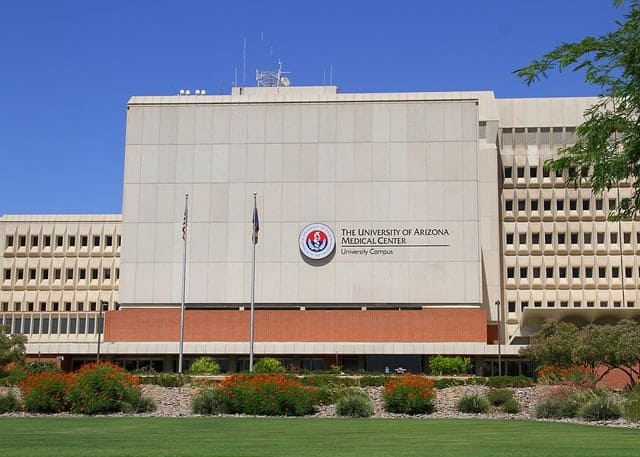 That said, many excellent doctors have their own practices and are not associated with major systems or universities. However, like I said, such associations can be a quick way to check if a doctor is well-credentialed.
Summing It Up
Well, there you have it. I think judgment is key here. I myself won't go through all this background check rigmarole if all I have is a cold and need a doctor quickly. However, if I'm having open-heart surgery, you bet I'll research the surgeon before going under the knife.
Knowledge is power. How you use it is up to you.
---
What do you think about running a background check on a new doctor? How do you find a doctor?