American Express. The card that used to be (and to some extent still is) associated with wealth and privilege (and a really cool centurion logo). Nowadays, they have a wide assortment of cards, ranging from the zero fee EveryDay to the invitation only Centurion (the famous "black card").
Today, I just have one thing to say about American Express: have at least one card, any card (issued by Amex itself, not by a third-party bank). Why? Because of Amex Offers.
What They Are, and Why They Mean American Express Cards Are Worth It
Amex offers are special discounts and offers that Amex gives to cardmembers, for free. Different ones are offered to different people, but they can be very lucrative (adding up to hundreds of dollars in savings per year), and cost you nothing. You must look them up on your online account page, and specifically add them to your card. (They also show up in Amex mobile apps).
For example, some people have been offered 10% back on their cable and cellphone bills (credited to the account as a statement credit). There are also frequent offers to the effect that if you spend a certain amount at a certain merchant, you get a statement credit. For instance,I've gotten an offer to spend $40 at P.F. Chang's and get $10 back.
Take a look at some of my current offers, attached to my Business Platinum card: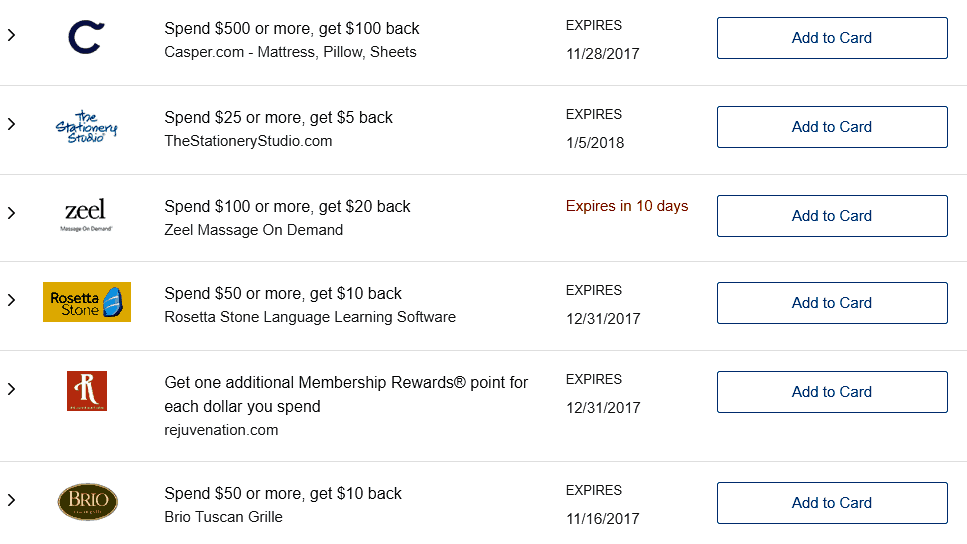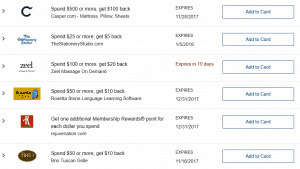 20% back on Casper bedding
20% back on learning a new language with Rosetta Stone
20% at Brio Tuscan Grille, where I eat every so often
This is free money; all you have to do is add the offer to the account and then use the card per the terms of the offer (usually, for purchases meeting the minimum required amount). Just this year (2017), I've already gotten $65 back on some booze I bought and at the Luxor in Las Vegas: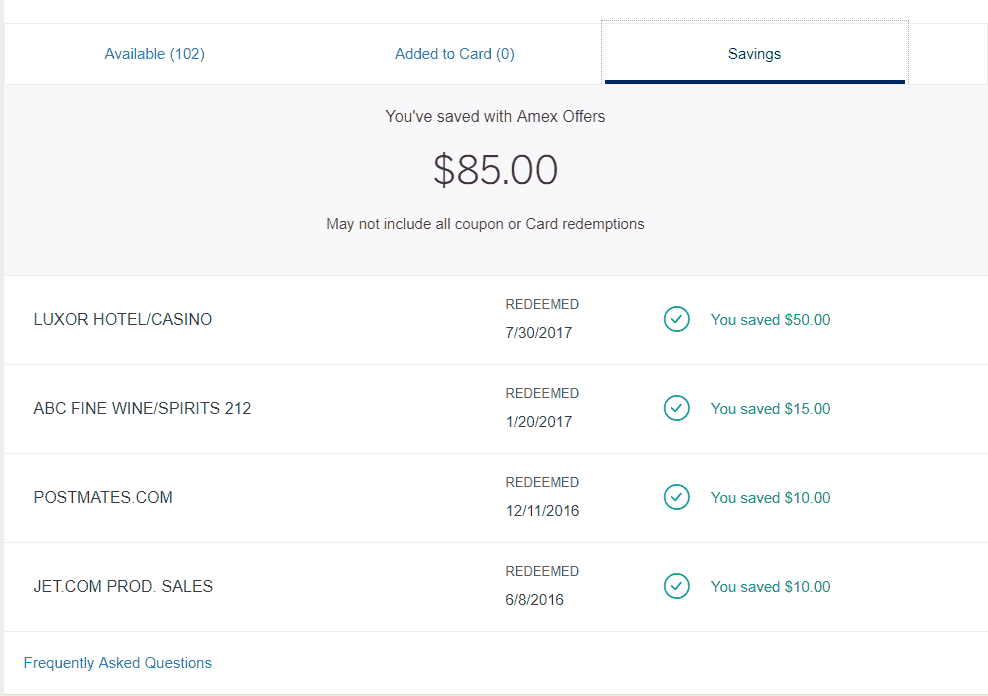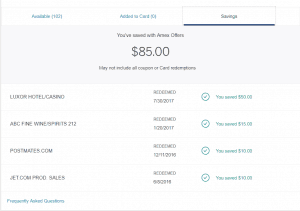 Get That Card
This is just one reason American Express cards are worth it. Whether they be fee cards or no fee, all Amexes come with the offers, as far as I know (as long as they're issued directly by American Express). So it's a good idea to carry at least one. Like L.L. Cool J: