This is a guest post from Scott at Making Momentum. Scott is a Canadian millennial from Toronto with a penchant for craft beer, the great outdoors and personal finance. He shares thoughts, tips and resources to help others take control of their money and life on Making Momentum.
Halloween is a unique time of year where youth and adults alike can seize the festive spirit.
Whether you're walking the streets dressed as a tiny ghost on the hunt for candy, going to a nightclub for a costume party or playing the role of the door-person handing out candy, Halloween has a collection of life lessons packaged up within it.
As you get older you can reflect back and connect themes from moments like Halloween to the bigger picture of this crazy thing called life.
Hustle, creativity, community, embracing the unknown and walking the fine line with the decisions we make are just a few examples of the life lessons October 31st can offer.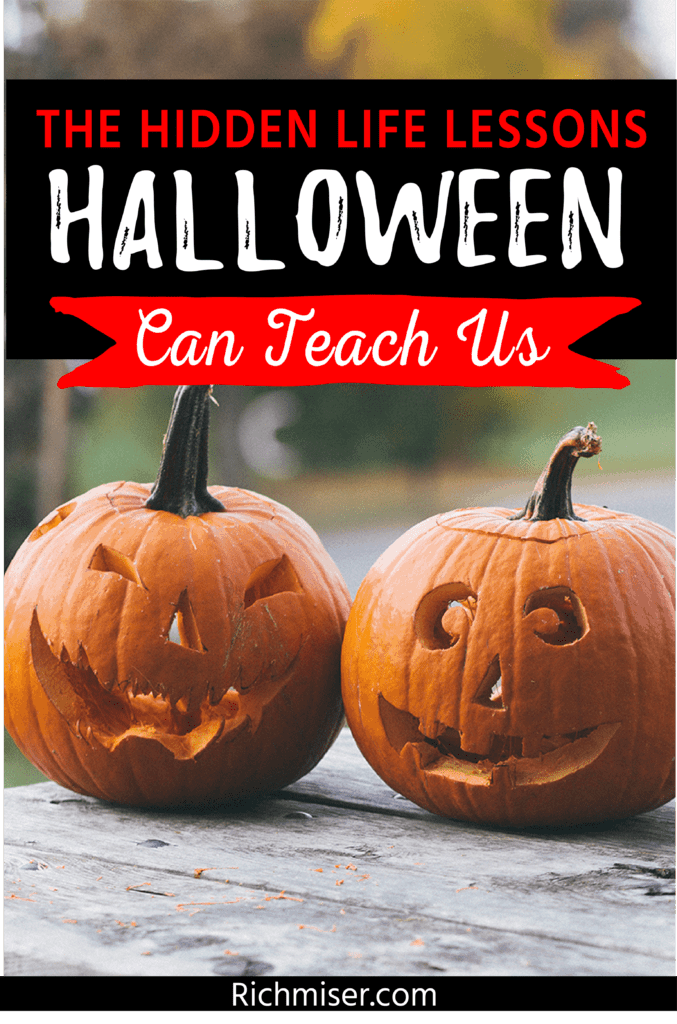 Trick Or Treat
Three simple words that ring through the streets on October 31st every year, "trick or treat". It's an innocent greeting as kids dressed as Batman, princesses and zombies hold out pillow cases for candy.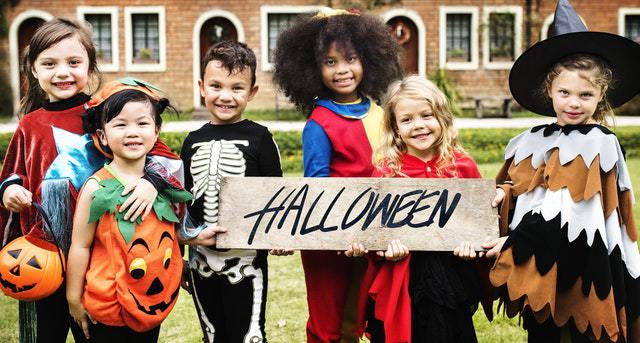 Later in life the idea of trick or treat represents that fine line so many of us walk. Every decision can steer you into either lane: the trick or the treat.
This rings especially true to when it comes to your personal finances and many have had to learn the hard way.
Investing into actively managed mutual funds with a 1.25% fee might sounds like a treat until you run the numbers and realize that could cost you hundreds of thousands of dollars across your financial timeline by the time retirement hits.
Ouch trick.
How about the first time you signed up for a credit card in University? Did the promo staff on campus offer you a free Frisbee as part of the registration package? With no understanding of the basics of money management and a card with a $5,000 limit you might've unfortunately fallen on the wrong side of trick or treat.
Every decision has a consequence and simply putting out your proverbial pillowcase could land you anywhere on the spectrum of trick or treat.
Things Aren't As Scary As You Think
Remember the neighbourhood house that was overgrown with bushes and owned by the creepy old guy, Mr. Smith, who'd lived there forever with the big dog?
On Halloween with some extra spookiness in the air that stop was even scarier.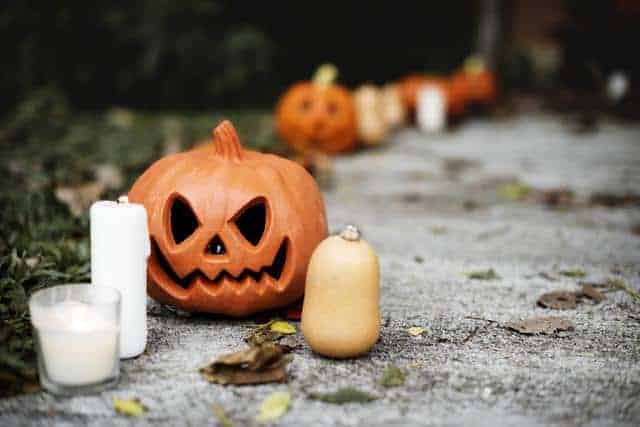 Only the most daring of your group of friends would approach the door only to run off after you thought you heard something in the bushes.
As you got a little older and walked by that place more often maybe you had a discussion with Mr. Smith. You probably even threw the ball for his giant dog with the slobbery mouth. Every Halloween after that you convinced the local kids that there was no need to be scared.
Just like Macaulay Culkin in Home Alone 2 with the pigeon women in Central Park. You overcame the uncertainty and turned it to a positive.
Things weren't as scary as you thought.
This plays a role again and again throughout your life.
The first time you walked to school alone or looked after the house as a teenager when your parents went away. Freshman year when you moved away from most of your friends to school with a bunch of strangers. That first real job interview in the career field you're pursuing.
Asking that special person out on a date. Eventually getting down on one knee and asking them to marry you. Welcoming a kid into this world without a clue of what you're supposed to do.
We as humans tend to overestimate how "scary" the unknown is without realizing we have an innate ability to adapt, push through and overcome.
Eventually you learn to embrace the fear and those moments provide the greatest opportunity for growth.
Community & Giving
How often does a community come together like Halloween?
Strangers in costumes knocking on each other's doors to receive free candy and get complimented on their outfits. Parents looking out for each other's kids as they navigated the dark sidewalks and driveways. Block parties with fireworks, hot chocolate and sparklers. People driving the streets that night knowing to keep it slow and safe on all local roads.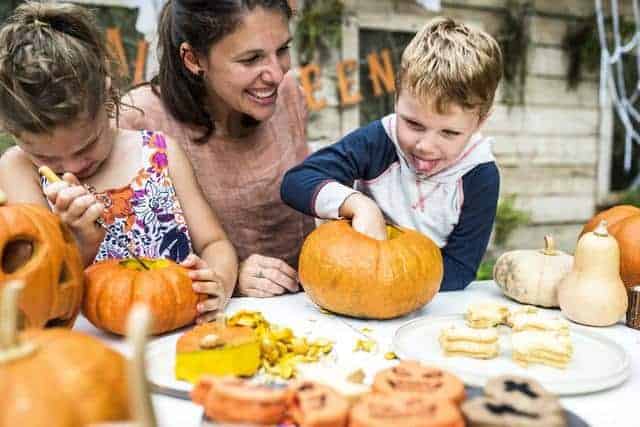 It's a powerful feeling that might lose touch with as you get older.
You could embrace it at University and make countless new friends and embrace that time in your life. Whether a roommate or neighbour needed a beer, help studying or just a good conversation, you were there.
As you move into an apartment or house, you go door-to-door or chat with people when you cross paths on the street or elevator.
You're part of the community and willing to take care of those around you.
Or you could be the person who turned off their lights and complained about the noise on Halloween.
People wearing their earbuds not even acknowledging one another. Honking their horns if the driver ahead is 0.5 seconds delayed off the line. Pulling out their phones to record a dramatic situation such as a fight or car accident instead of helping or trying to provide a solution to a problem.
Are we losing that community spirit? Do we receive strangers with skepticism the other 364 days of the year instead of the optimism and support we do on Halloween?
DIY Is A Rewarding Feeling
We all knew the costume all-stars in our neighbourhoods. They had a Mom, Dad, brother or sister who was skilled with crafts, sewing and make-up. And every year they'd have a rocking costume or amazingly carved pumpkins on the steps.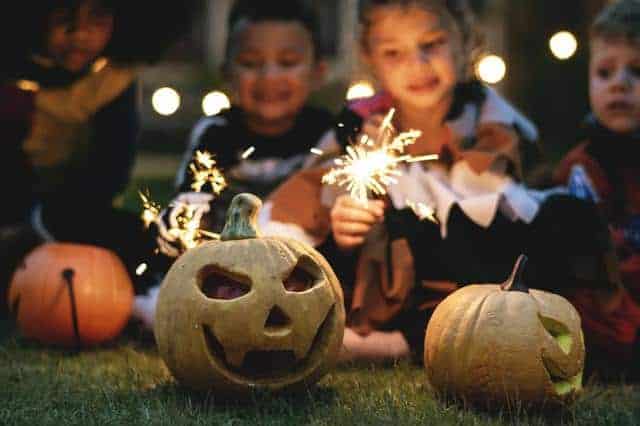 However, that didn't deter you and your family from doing the best you could with what you had.
It was such a rewarding feeling to pull together a vampire or Sailor Moon costume that was built entirely from the hands of you and your family. Not to mention when you'd all sit around the table and masterfully slice away at a pumpkin to display at the door.
It was your vision, your work and your effort that brought it together.
You've likely felt that as an adult and have even further appreciation for when you can do-it-yourself.
Sure it might not go as planned sometimes, just like your Halloween costumes. However, when you get it right, that feeling of pride is hard to match.
There are also cost-savings, skill development and a sense of ownership rooted in DIY.
From changing the oil on your car or painting the living room of your first home, that intrinsic reward of using your own hands (or mind) carries forward from youth throughout the rest of your life.
Hustle Pays Big
Your parents probably gave you a time limit of 60, 90 or 120 minutes for trick or treating. You knew you had to hustle door-to-door to hit the most houses possible.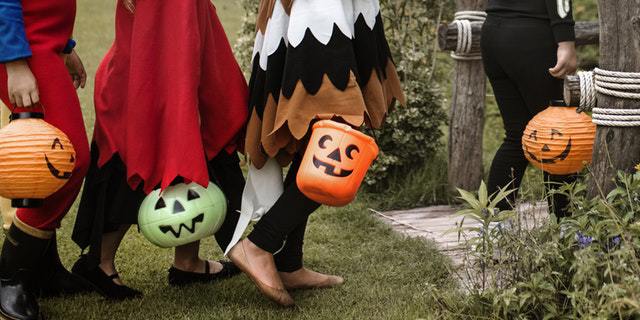 "Hurry up Mom (or Dad)" might've been a common phrase as you set out on that trek.
The year before you might've made a mental note of the 6 or 7 houses in the area that gave out the big, full-size chocolate bars. You knew you couldn't miss those pay offs.
You pushed hard to get to as many houses as possible and made sure the route your parents mapped out included the big ones.
Without a doubt that mindset carries forward into adulthood.
With age might come side hustles to earn extra money, working overtime to prove your value to an organization in order to receive a promotion or just sheer willpower to work harder and provide for your family.
There's no substitute for hustle, especially hustling smartly. Knowing where the big payoffs come from to deliver you the best returns (like the full size chocolate bars) will be key in your personal and professional life.
Working hard and working smart is that 1-2 punch you helped learned as a kid trotting the streets on Halloween.
Conclusion
Halloween isn't just about the candy and costumes. The themes and experiences provide underwritten life lessons just like youth sports, elementary school and other moments from childhood do.
The foundation of who you are today is most likely rooted in those moments from when you were younger.
That October 31st night every year is more than meets the eye.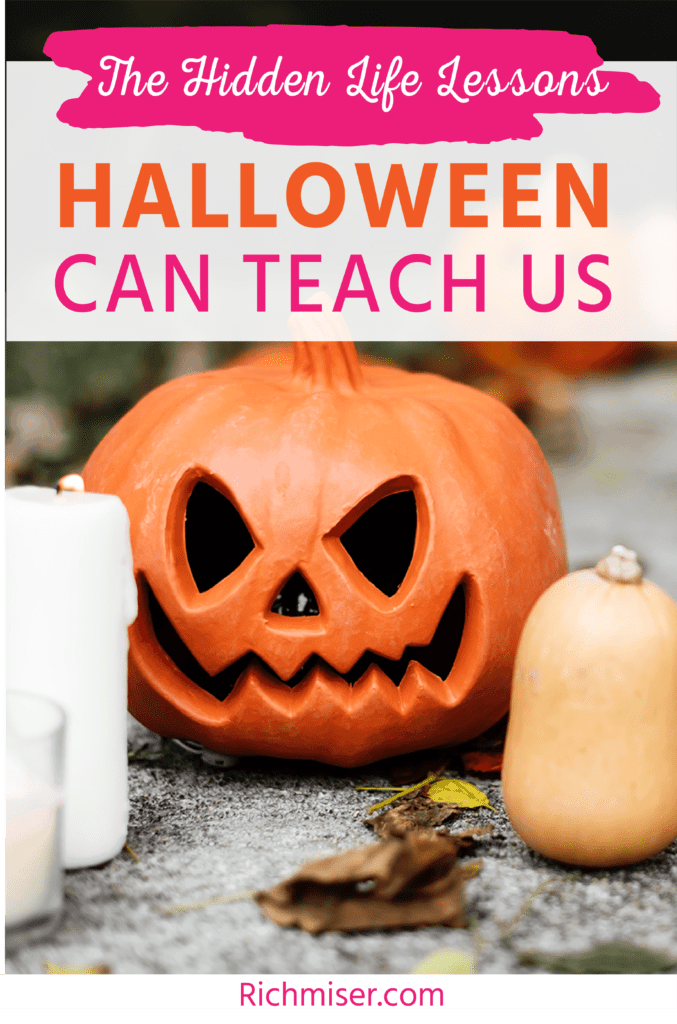 What other life lessons can you connect to Halloween?