Have you been wondering how to buy IOTA? Myself, I've been flirting with the idea of buying the IOTA cryptocurrency for a few months now, but always hit a roadblock when I was going to pull the trigger. After all, as of this writing, you can't really buy it on the most user-friendly platforms like Gemini or Coinbase – in fact, you can't even buy it with fiat currency (Dollars, Euros, Yen, etc.), but must rather exchange another cryptocurrency for it.
However, IOTA seems like it could be really promising, so I decided to go through the hassle and was able to make my first IOTA buy. Here's how I did it, and how you can, too.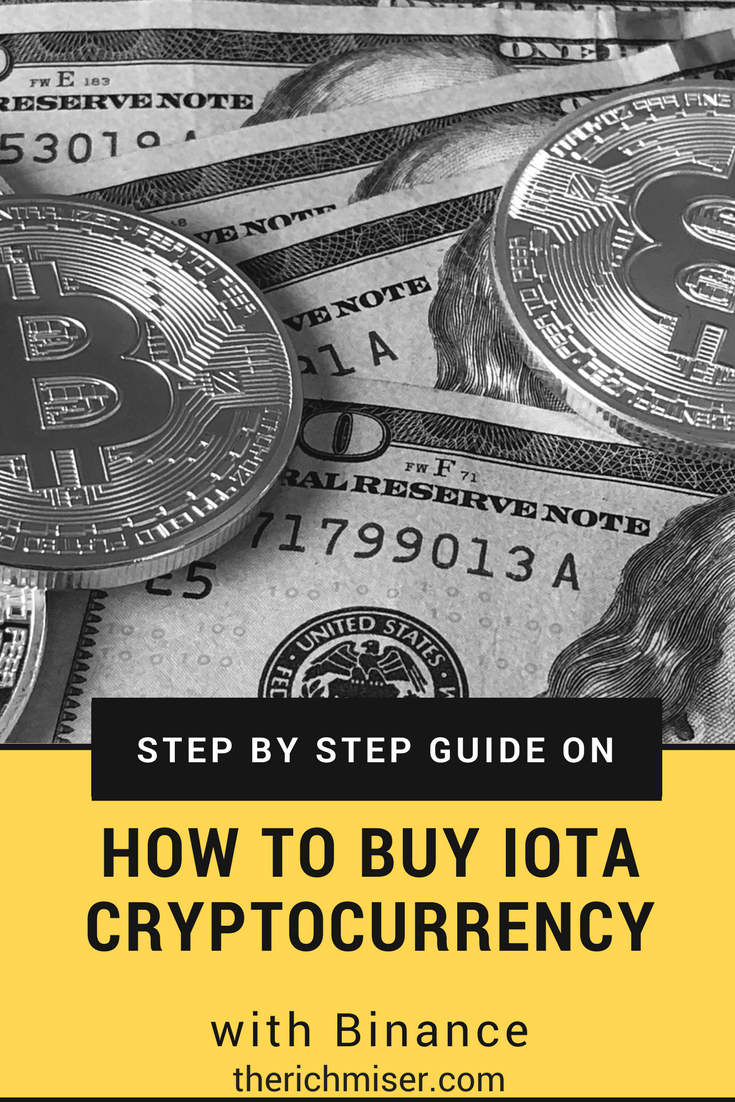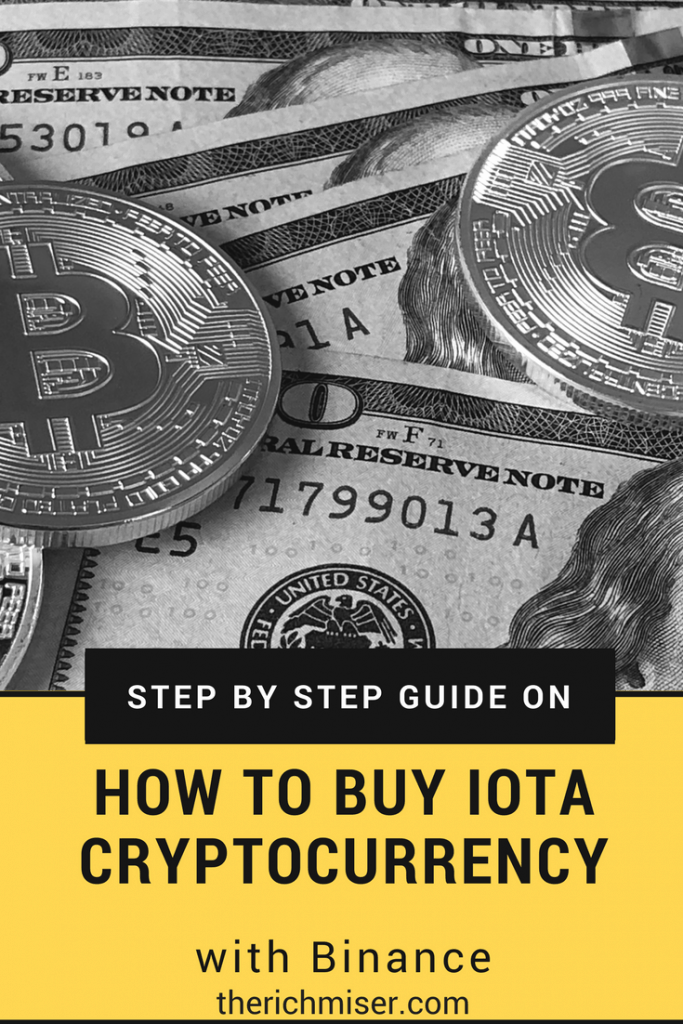 How Long Does It Take to Buy the IOTA Coin?
Assuming you can already buy other cryptocurrencies like Bitcoin or Ether, and that you're decent with computers, about two hours for the first time. Subsequent times would be about 20-30 minutes.
If you don't have access to Bitcoin or Ether, it'll take about 30-45 minutes set up an account at an exchange like Gemini, and one or two days for them to confirm your identity and let you trade. There are other ways to take this step, but this is the most user-friendly one I've found.
Why Buy the IOTA Cryptocurrency?
I'm not going to go deeply into the merits of IOTA; suffice it to say that it's supposed to have great potential in terms of the future machine-to-machine economy.
As the awesome YouTube-er Ivan on Tech explains, a simple example of this starts with a vending machine.
Say you've got a soda-and-water vending machine near a beach. Good-looking beach-goers start buying water and energy drinks so they can swim, surf, laugh, and flirt all day. Life is good.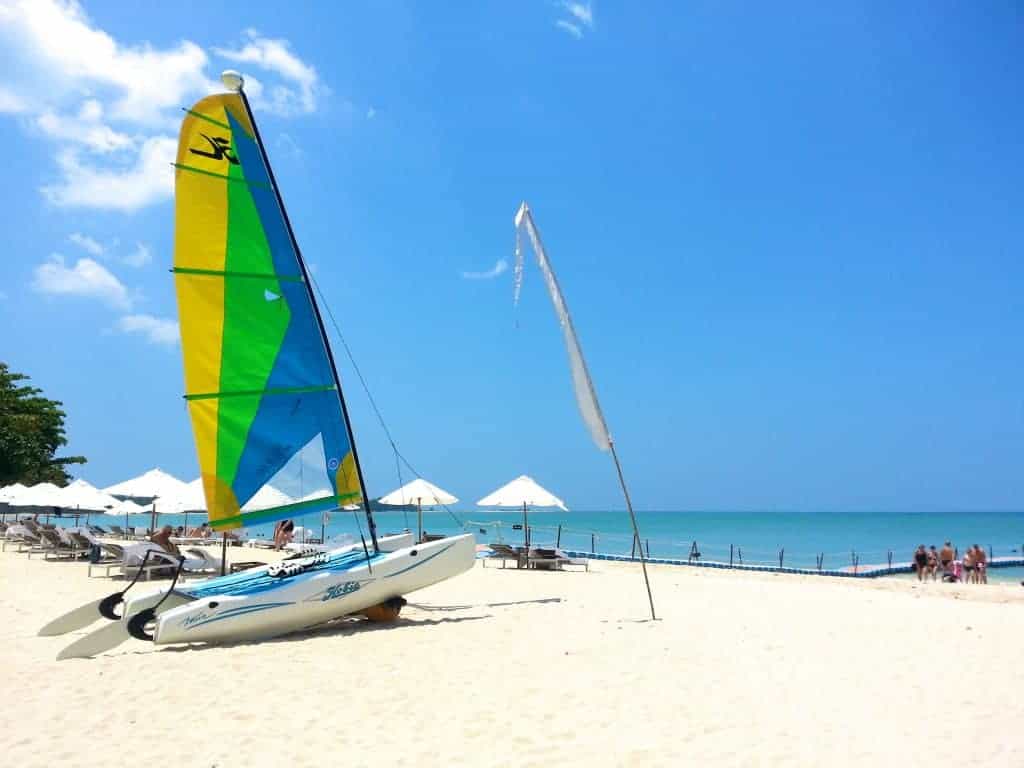 Soon, the machine is running low on supplies. Oh no! What happens?
Today, it may run out until someone comes and refills it. That could take hours (or days), resulting in lost sales.
In the future, the machine may send a signal to a supply depot, which will dispatch a self-driving truck full of drinks to go and restock it, all without human intervention.
And that's where IOTA comes in. The vending machine will automatically pay the robot depot and self-driving truck to fill it up, and will make that payment in IOTA coin. Plus, when beach season is over, the machine will hire another truck to take it to a different location where it can continue selling drinks. All of these transactions will take place without any human input, and the currency will be IOTA.
Obviously, this may or may not happen. But if you want to bet on it, you can buy some IOTA coin.
How to Buy IOTA, Step-By-Step
Introduction
I'm now going to show you how to make an IOTA buy on the Binance exchange (referral program link). In fact, you'll be buying MIOTA, which just means a pack of one million IOTA. That's because there's such a large IOTA supply (right now, something like 2,779,530,283 times one million, per Coinmarketcap) that it's sold by the millions. The idea behind there being so much of it is to allow micro-transactions within the machine-to-machine economy.
Oh, and let me warn you: this is a hassle. Only do it if you really want to buy IOTA. At worst, you're wasting your time and money. At best, it's like buying Microsoft in the '80s.
Steps
1. Run a full malware check on your computer and, ideally, use a VPN to connect to the internet. You can skip this, but it's good security.
2. Download the IOTA wallet here. If you're using a Windows computer, choose the file that ends in .exe: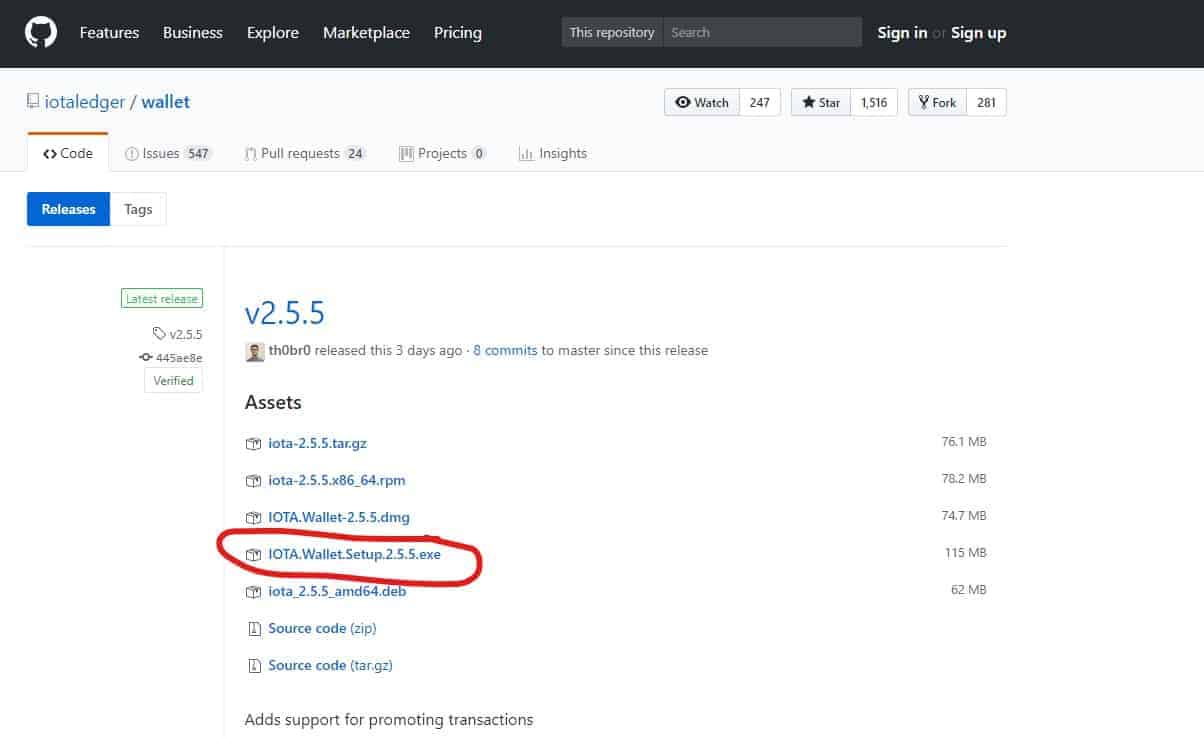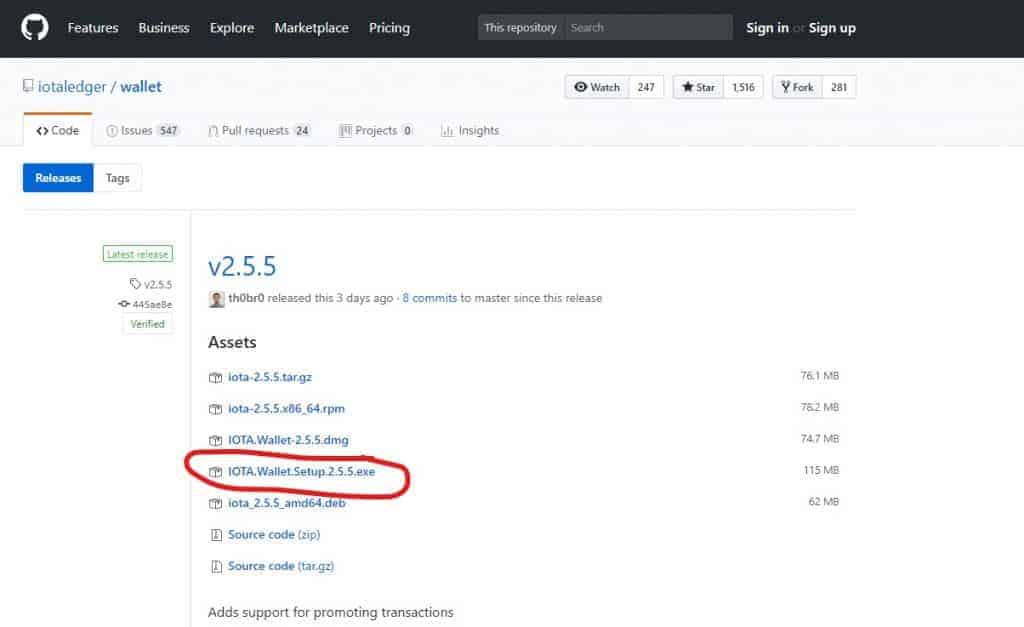 3. Install the wallet (the "light" wallet) and choose a server.
4. On the next screen, create a seed. This is a string of 81 uppercase letters and the number 9, which will serve as your password (there is no username). Before you click "login", save the seed; if you lose it, you lose your IOTA.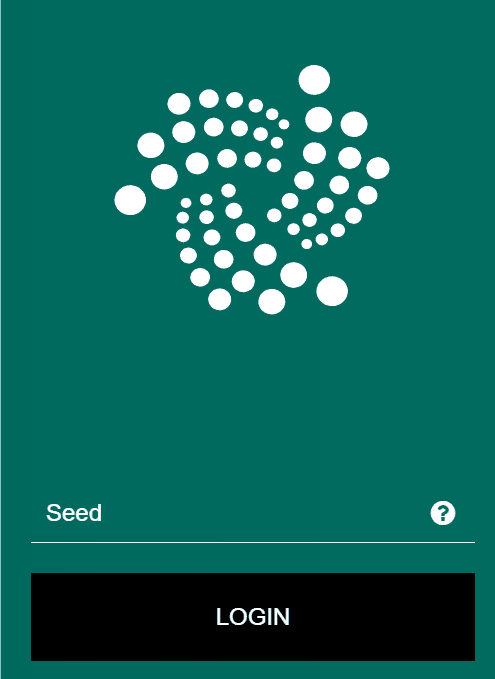 I saved the seed by putting it in a Word document and then encrypting and password-protecting the document and putting it on encrypted cloud storage. I also printed it out and put it in a fireproof safe. If your IOTA is ever worth more than a few thousand dollars, I'd suggest even stronger security measures.
5. Go to Binance*, create an account, and turn on two-factor authentication (you'll need it later). For this, you'll have to go through the PITA of downloading an authentication app to your phone, like Authy. The app will have its own code, which you'll also have to save securely.
6. Go to your source for Bitcoin or Ether, and buy the amount of either that you want to exchange for IOTA coin (I'd go with Ether).
7. Go back to Binance, and go to "funds" —> "deposits withdrawals":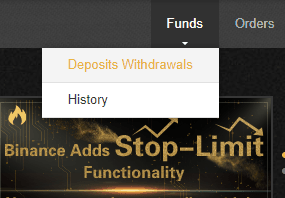 8. Find Ethereum on the next screen, and, using the wallet address that Binance will give you, order a transfer of Ethereum into Binance.
9. Wait about 10 minutes for the transfer to go through.
10. On Binance, go to "exchange" —> "basic":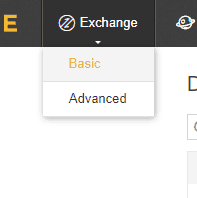 11. Then, off to the right, click on "ETH" (if you're exchanging Ether for IOTA), and then on IOTA/ETH: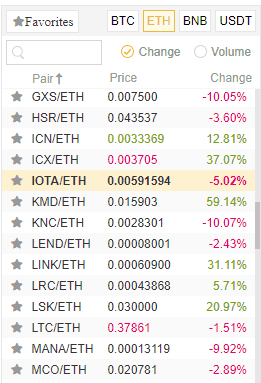 12. On the bottom, click 100% to try to use all of your Ether to buy IOTA.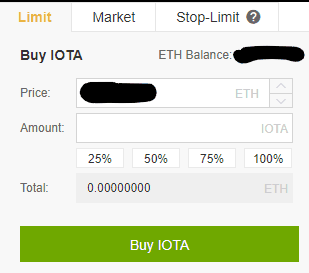 13. Click "buy IOTA". This will place a limit order on Binance.
14. Check under "orders" to make sure the IOTA buy order executed. If it did not, wait for it to do or cancel it and place a new order.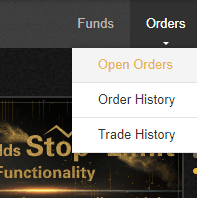 15. Once the IOTA buy order executes, go back to "funds" —> "deposits withdrawals". You should now see the IOTA in your account.
16. Go back to the IOTA wallet program (app) and login with your seed.
17. Click on "receive". A wallet address will show up, together with a button saying "attach to tangle".
18. Attaching to the tangle is apparently optional, but I do it because it sounds cool (and to be on the safe side).
19. Anyways, copy the address (which can change each time you do this operation), and go back to Binance.
20. Once the attachment to tangle is complete, order Binance to withdraw your IOTA cryptocurrency by sending it to your wallet address.
21. Wait about half an hour (or more) for it to get there.
DONE!!! THAT'S HOW TO BUY IOTA! WHAT A PITA, HUH?
(A literal PITA).
Summing It Up – How to Buy IOTA
Whew! That took a while! To summarize the steps, this is how to buy IOTA:
Set up the IOTA wallet
Buy Ether
Transfer the Ether to Binance
Exchange the Ether for IOTA coin on Binance
Transfer the IOTA to the IOTA wallet
Get rich (hopefully)
Have you ever bought the IOTA cryptocurrency? Are you interested in it?
---
Credit: Ivan on Tech for IOTA coin explanation and vending machine example (which I modified a bit). Thanks for all you've taught me, Ivan.
Featured image copyright Mothermole99 on Wikimedia Commons
*Please note that the links to Binance are via their referral program. If you use them, I get a commission. Everything I wrote here is my own, without any input from Binance.