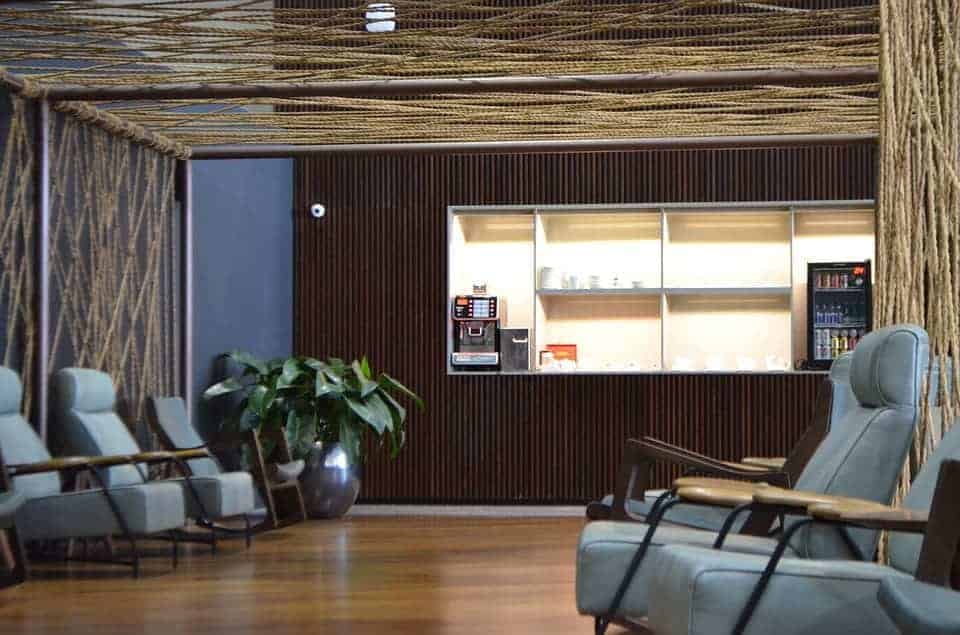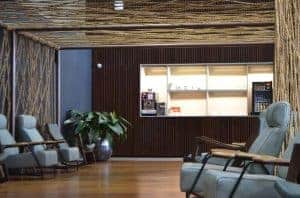 So I've been fielding inquiries lately from friends, family, and others about how to find and access airport lounges. As it turns out, I'm a pretty avid lounge hopper, and use a few tools to ensure that I have lounge access in most airports I visit. Here's how.
What's the Big Deal With Lounges?
None, until you try them.
For the first three decades of my life, I rarely visited airport lounges, and simply waited in the terminal like everyone else. I bought food, window-shopped at the airport stores, and sat in the uncomfortable chairs to wait for my boarding announcement.
Then, as I got into the world of points and miles, I began to get credit cards with lounge access programs, and started to visit the lounges. That's when everything changed.
Like the taste of a fine Champagne, lounge access is one of these things that you don't really miss until you've had it. Then, it becomes important to you, especially if you are a road warrior and spend a lot of time in airports. At minimum, you get a comfy chair and little table where you can work or play in relative comfort. At best, you get free hot food and specialty cocktails, as well as luxury amenities like spas, daybeds and mini-suites, and gourmet food (among others). It really does make the travelling experience many times better.
So yes, lounges are not necessary for survival. However, I've found that as one ages and takes on more of the responsibilities and accouterments of adult life (especially work), one gets more tired and in need of these little luxuries.
Ok, enough of this stream-of-consciousness philosophy; on to the practical.
Use the Loungebuddy App to Find Lounges
The best way to find lounges is by using the Loungebuddy smartphone app. You can use it in two ways.
First, you can just search by airport, and it will show the lounges and their location, as well as ways to access them. This works well for smaller airports with few lounges, since you can quickly see the available lounges and whether you have a means of access. If you have told the app what credit cards you have, it will automatically tell you if you can get into any of the lounges with your credit card.
Second, you can create a trip within it, whereby you tell it what airline you're flying, what flight you're taking and what class you're in (first, economy, etc.). Then, it will direct you to specific lounges that you can access within your departure terminal. It's much more efficient, especially for large international airports with tens of lounges.
Lounge Access 101
There are at least three main ways to access lounges: by buying a premium (first or business) cabin ticket with some airlines, with a lounge membership program, or with credit cards.
First or Business Class
The first way obviously only applies when you've bought a premium cabin ticket, and is not the case with every airline. For example, I flew from New York to Hong Kong on business class on Cathay Pacific for my honeymoon, and I remember that that entitled me to access a lounge (I think it was a British Airways lounge) in New York.
Lounge Membership Programs
The second can be an airline lounge membership program, or an independent program. For instance, American sells Admirals Club memberships, which let you enter Admirals Clubs no matter which airline you're flying. They're mad expensive, though, starting at $450 per year for AAdvantage Executive Platinum members.
The best-known independent lounge membership program is probably Priority Pass, which contracts with over 1,000 lounges worldwide. Some examples are the Mortgage Solutions lounge in Colorado Springs, Art & Lounge in Newark and the Avianca lounge in San Juan, Puerto Rico. It does not, however, include the big US ones (American Admirals Clubs, United Clubs, and Delta Skyclubs).
Credit Cards
I think the best way to access lounges is with premium credit cards. Although there are many cards that feature different kinds of lounge access, I'll tell you about my two favorites: American Express Platinum (personal and business versions), and Citi Prestige.
The Amex Platinum has at least three kinds of lounge access: first, it comes with a Priority Pass Select membership. It lets you get into these lounges, but guests cost extra (about $27). Second, it gets you into Centurion Lounges, which are some of the best lounges in the US (with free hot food and booze). Third, it gets you into Delta Skyclubs, but only if you're flying Delta, and guests cost extra.
The Citi Prestige, on the other hand, includes a Priority Pass Select membership that allows you to bring in two guest or immediate family members (additional people are about $27 each). It also has Admirals Club access, but that's ending this month (July 2017).
If you do you need Admirals Club access, the most cost-effective way is with the Citi® / AAdvantage® Platinum Select® World Elite™ Mastercard®. It has a $450 annual fee, but it includes an Admirals Club membership with guesting privileges. I don't plan on getting this card because my home airport of MIA has a Centurion Lounge which I access with the Amex Business Platinum card, but it's good to know that it is probably the best option for Admirals Club lounge access.
Bottom Line
There are other ways to access lounges, such as buying day passes. However, these are the main ones, with credit cards probably being the most cost-effective.
Happy travels!