Picture this: it's time to do laundry, and you look at your latest buy only to realize it has the dreaded "dry clean only" tag. Now what? Shed a lot money on expensive dry cleaning? That -and the trip back and forth to the dry cleaners- means you waste time and gas too… Suddenly that shirt you bought on sale doesn't look like such a good deal! 🙁
Don't despair! Before you cave, here are a few tips to save money on dry cleaning.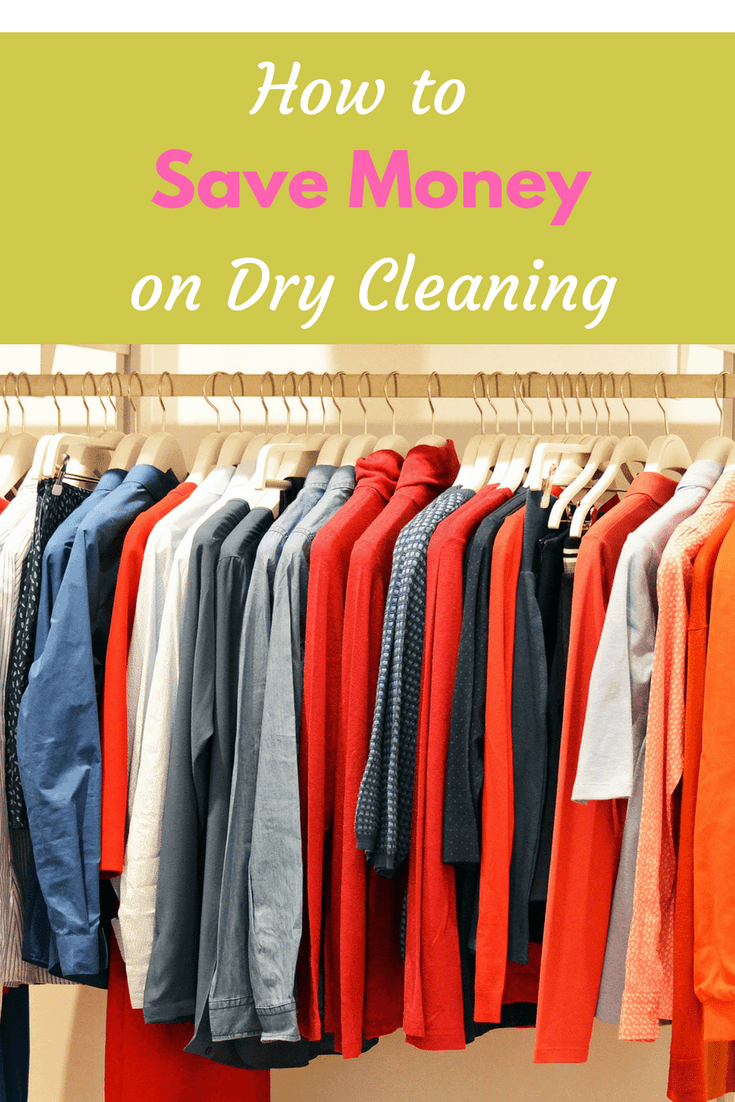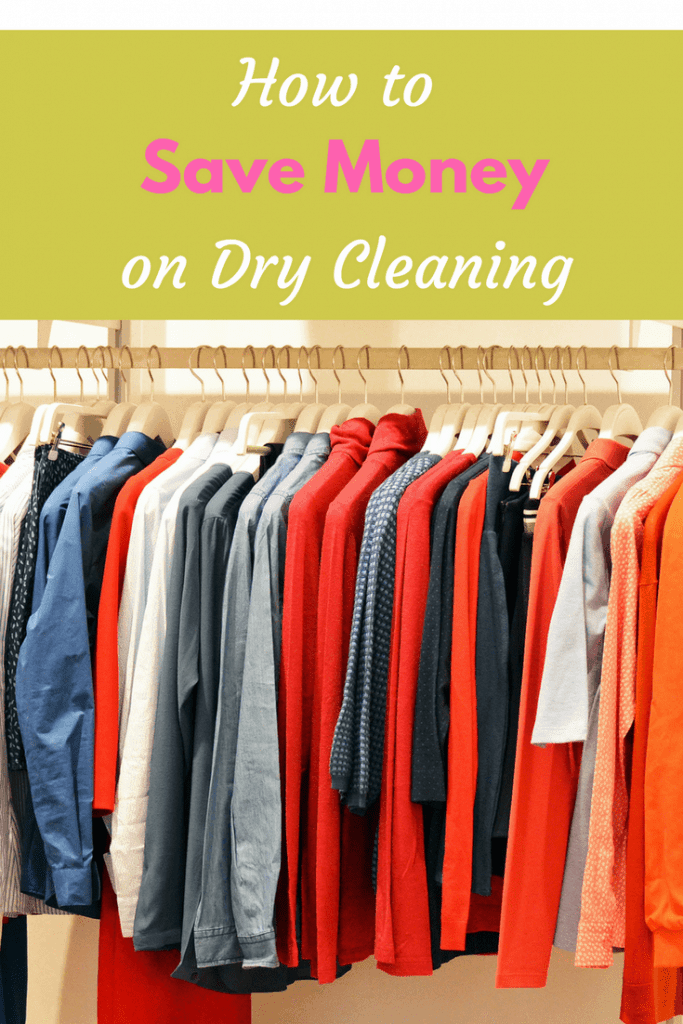 The first thing you need to do is look at the clothing tag. Of course, there are things that you should just leave to the professionals and not attempt to dry clean yourself, because instead of saving money you'll ruin the garment! So, as a rule of thumb, if the garment is fur, suede, velvet, silk taffeta, leather, or has very delicate beading, you're probably better off just sending it to the dry cleaner.
1.  Hand Wash 1-2 Items When You Do Laundry
Some items that say "dry clean only" can actually be hand-washed with mild detergent and cold water. This can include wool, silk and cottons. I do this regularly as part of my laundry routine.
I simply use cool water and a bit of Woolite.  First, create a foam with it. Then, move the item in and out of the bucket, and leave it soaking until you remember to come back (in my case it can be anywhere from 10 minutes to 2 days; I do not recommend the latter!)  Next, run clean water over the garment until the water runs clear. Finally, hang it to dry. However, be extra careful with sweaters, since you may want to lay them flat over a white towel or drying rack. Doing this would keep the sweaters from stretching out and looking like they melted.
You also probably want to do this with fast-fashion clothes (like things you buy at Zara and H&M) because, let's face it, the quality is not the best and paying for dry cleaning often gets expensive. However, if you hand wash them, they can last you years.
Last but not least, avoid putting your nicer stuff in the dryer when you do laundry! Especially if we are talking about that pair of nice black jeans, black t-shirts and any polo shirt, to keep the color from fading. Guys (including my husband Miguel!!!), pay attention! HANG TO DRY! 😉
2.  Get A Garment Steamer
For those of us who avoid ironing at all costs, but sending everything to dry clean or to get pressed is not an option, let me introduce you to your new best friend who will be there for you the next time you're in a rush to leave the house: the garment steamer.
No laundry room is complete without one. You just fill it up with purified water (to prevent build-up), plug it in, and voila! You can un-wrinkle your garment in seconds. Yay!
One of the best steamers out there is PurSteam Elite Garment, you can head over to their website here. I initially bought this garment steamer from Amazon and loved it. This floor steamer has no auto shut-off though, which can cause it to burn the motor if you forget it's on and leave – or even worse, a fire. That said, mine lasted me a good 2 years until I accidentally left it on for an hour (shhhh! Haha).
So, not wanting to pay the extra cash for a new standing garment steamer, I opted for the more economical travel version at a fraction of the price. It's not as good as the other one because the clothes feel a bit wet after you steam them, which means you need to wait a few more minutes before wearing it. The good thing is that it has an auto shut off, and doesn't take up as much space as the other one. Anyway, they're both great and even made the short list for garment steamers recommended by Business Insider.
Oh! and please, please wear silicone gloves. Yes, those gloves used to take things out of the oven. This will prevent you from getting burned by the steam, which is very painful and way worse than getting burned by water because it takes more energy to convert water to steam than what it takes to boil it! So please don't skimp on this and get some gloves!  BTW, the Urpower steamer from the picture actually came with one glove, although it's not made up of silicone (but better than nothing)!
3. Use A Dry Clean at Home Kit
This is a lesser-known way to save money on dry cleaning costs: at home in your dryer. There are a few brands out there in the laundry section of department stores or at Amazon. I've used Dryel and have had great results (although never as good as professional dry cleaning), sparing me money on dry cleaning expenses.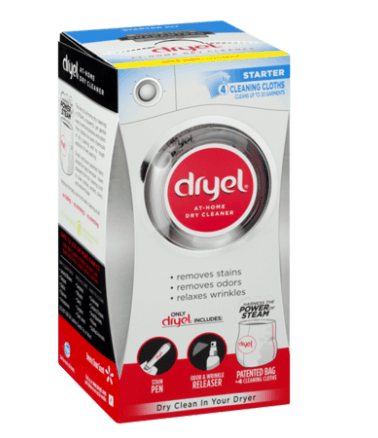 All you need to do is get a starter kit, which comes with a big tarp-like bag that has a Velcro-like zipper. You can pre-treat any garment with the booster spray to remove tough stains, or as a pre-treat for heavily soiled areas such as collars or underarms. Then, you add a towelette to the bag and 1-5 garments. Next, zip up the bag and toss it in the dryer on medium heat for 30 minutes. Finally, take the clothes out and hang them quickly once it's done.
And that's how to save money when it's time to do laundry: by keeping your dry cleaning bill to an absolute minimum!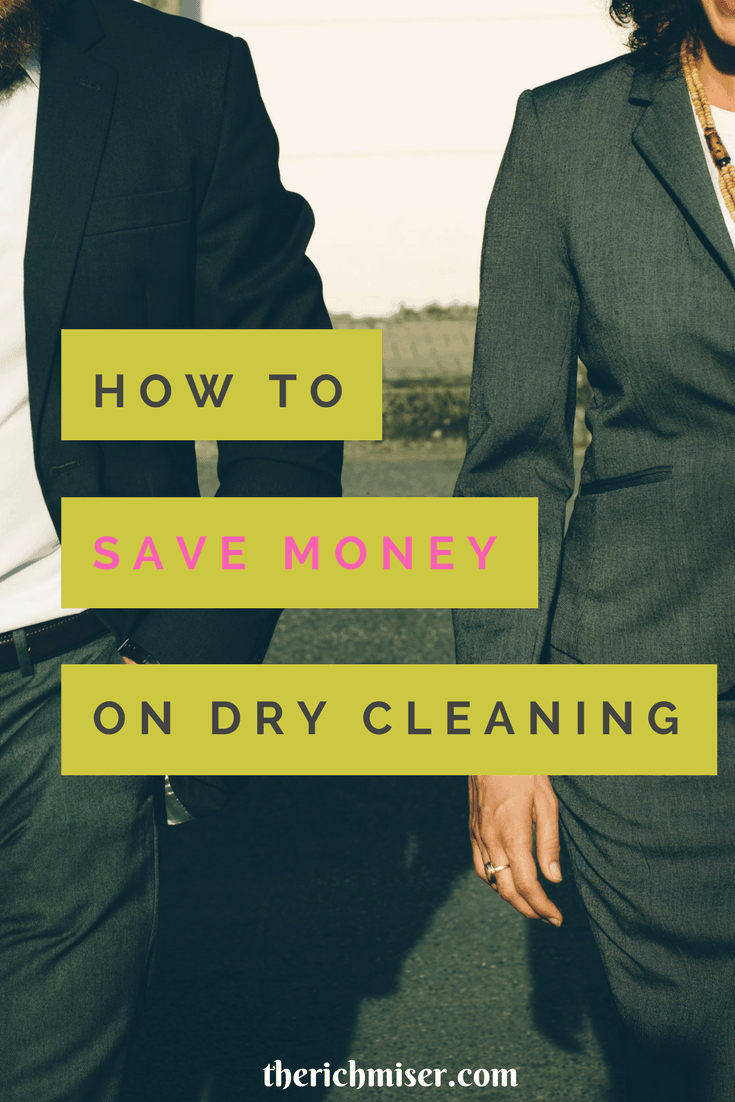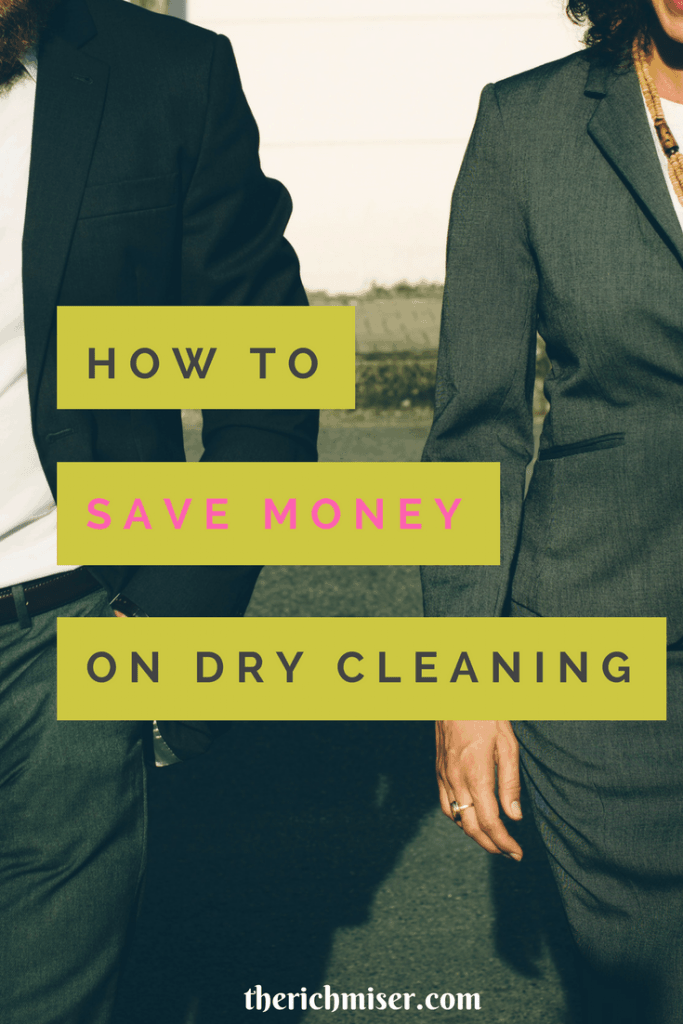 The Lowdown
So, there you have it. Next time you're hit with that "dry clean only" tag, you'll know how to save money by dry cleaning only as absolutely necessary. Tackle your "dry clean" by identifying what can be hand washed, avoiding the dryer, getting a garment steamer and, finally, mastering the lesser-known laundry hack of in-home dry cleaning.
That's my take!
Do you have some ideas on how to save money on dry cleaning? Do you own a garment steamer? Did you know you could dry clean in your own dryer?
___________________________________________________________________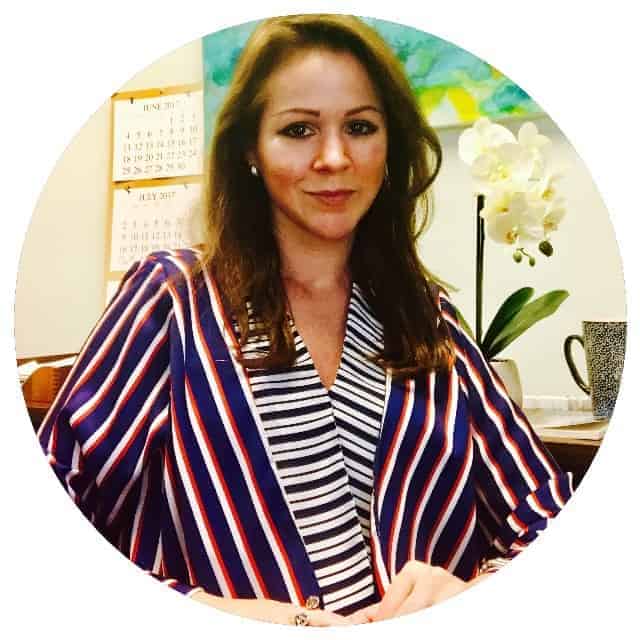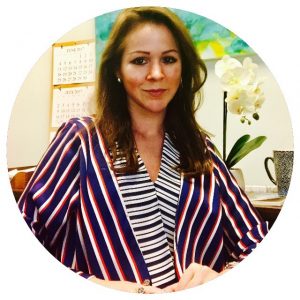 I'm Lily, a lawyer and aspiring Miami fashion entrepreneur sharing life hacks and my favorite tidbits on lifestyle, shopping, fashion, and beauty.