You imagined yourself sitting in the corner office, with a view of the city, hot coffee in hand and a trendy lunch spot booked in your calendar. Unfortunately, you didn't account for the sheer number of resumes you'd be creating just to get a call-back from a recruiter. Days turned into weeks, and now you're asking yourself, how can I organize my time to secure that interview?
Whether you're a recent grad, looking for a new gig or newly unemployed, it's time to sit down and weigh out tangible next steps. Luckily, there's a few time management strategies you can leverage to make that corner office just a little closer in the coming months. Priorities and personalities vary, and so should time management tactics. Consider your personality type, then match it to one of the 12 time management strategies below.
Note: This is a syndicated post, republished here with permission.
Time Management Strategies for Your Job Search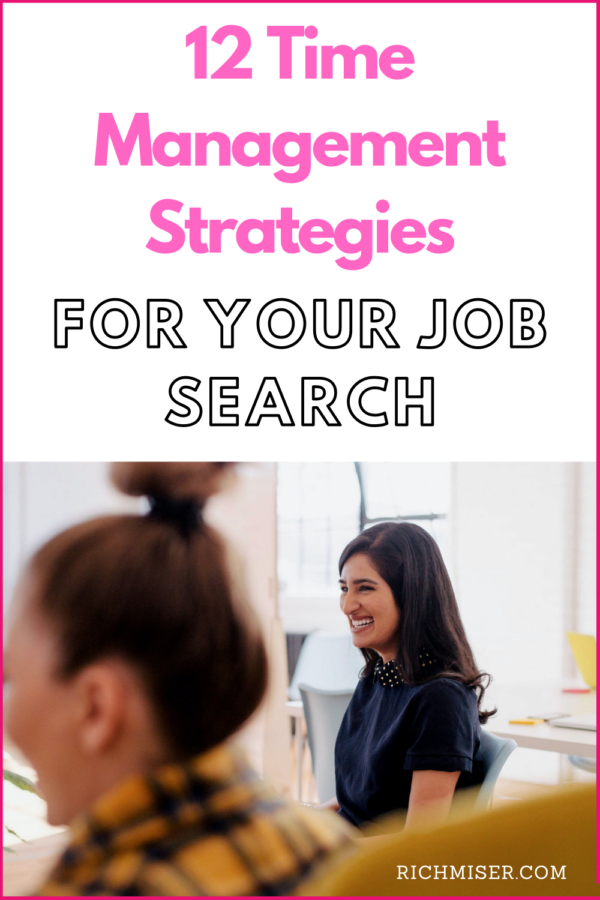 What Is Effective Time Management?
While effective time management strategies will vary between candidates, they all have a few things in common. To successfully manage your time, you need a plan, the right materials and a reliable method to track your progress.
Before beginning your job hunt, make sure you know exactly what your end career goal is. Next, collect the relevant materials: a cover letter template, resume and updated social media profiles. Finally, track what you've done and what jobs you've already applied to. Doubling down on tasks will not only waste your time, but it'll likely be a source of frustration.
Tactic 1: Parkinson's Law
Cyril Northcote Parkinson developed Parkinson's Law in 1955. Further adapted by John Murray, this time management theory suggests that every task, no matter how small, should have a clearly defined deadline. Murray explains that work will expand to fill the available time you have to complete it. Meaning, the more time you give yourself to do something, the longer it will take.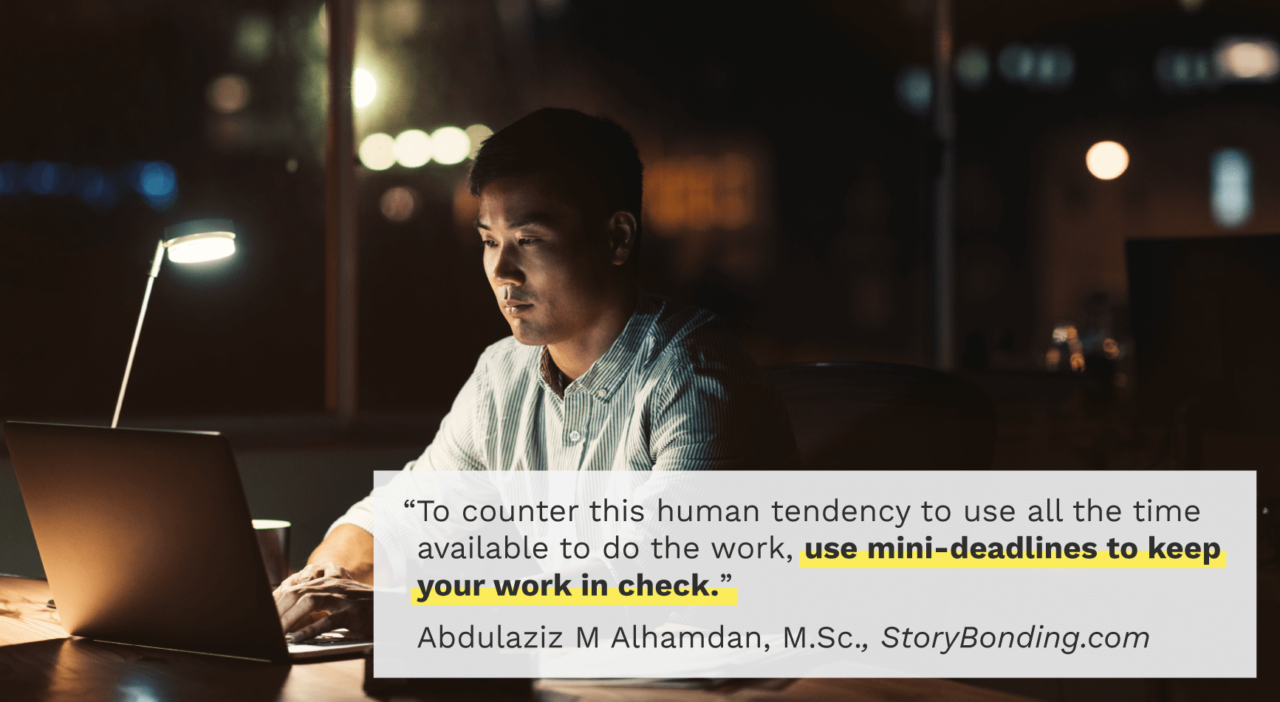 How It Works: Because overgenerous timeframes lead to procrastination, push your deadlines for tasks up by a day, or a few days, on your calendar. Then, track the time it takes to get each task done, and adjust accordingly.
How to Apply the Strategy to Your Job Hunt: Create multiple milestones for your job application process. Think about setting deadlines for finding a job listing, catering your resume and cover letter to fit that listing, submitting your credentials, and finally, scheduling a follow-up.
Best suited for spontaneous personality types — interior designers, florists.
Tactic 2: ABC Technique
Psychologist Dr. Albert Ellis originally created the ABC technique as a way to think more optimistically. Adapted by Dr. Martin Seligman, the technique suggests that your thoughts create your situational outcome. If you think negatively, that will likely impact your productivity, and therefore, the rest of your day.
How It Works: This theory involves thinking about three aspects of a situation including adversity, beliefs and consequences. Change the negative beliefs you have about a situation into positive ones when you face adversity to change the outcome.
How to Apply the Strategy to Your Job Hunt: Consider your response when receiving feedback or getting turned down for a job. How does that affect your beliefs about your job search? Instead of letting negative thoughts about rejection dictate the rest of your day, think about how you can leverage feedback into a learning experience for your next application.
Best suited for caring personality types — dietitians, nurses.
Tactic 3: Eisenhower Principle
Stephen Covey adapted Dwight D. Eisenhower's method of identifying which activities should be at the center of attention, and which should not. Also called the Eisenhower Matrix, this time management technique is best for working towards a long-term goal, like finding a satisfying career.
How It Works: Categorize your tasks into four quadrants, identifying the tasks that are important and urgent, important but not urgent, not important but urgent, and not important and not urgent. Once identified, you can clearly identify which are important to do, which you can decide upon doing, which you can delegate and tasks to delete.
How to Apply the Strategy to Your Job Hunt: During your job search, if things are getting tiring, it's tempting to start applying to positions that you may be overqualified for or that won't contribute to your overall career goals. This matrix is a technique to keep you on track and only spend time on jobs that align with your ultimate objectives.
Best suited for organized personality types — logistics managers, pediatricians.
Tactic 4: Pomodoro Technique
The Pomodoro Technique was developed by Fancesco Cirillo after the tomato-shaped kitchen timers. The technique aims to train your brain to focus for short bursts of time to stay on top of deadlines. It's said to improve concentration and attention span.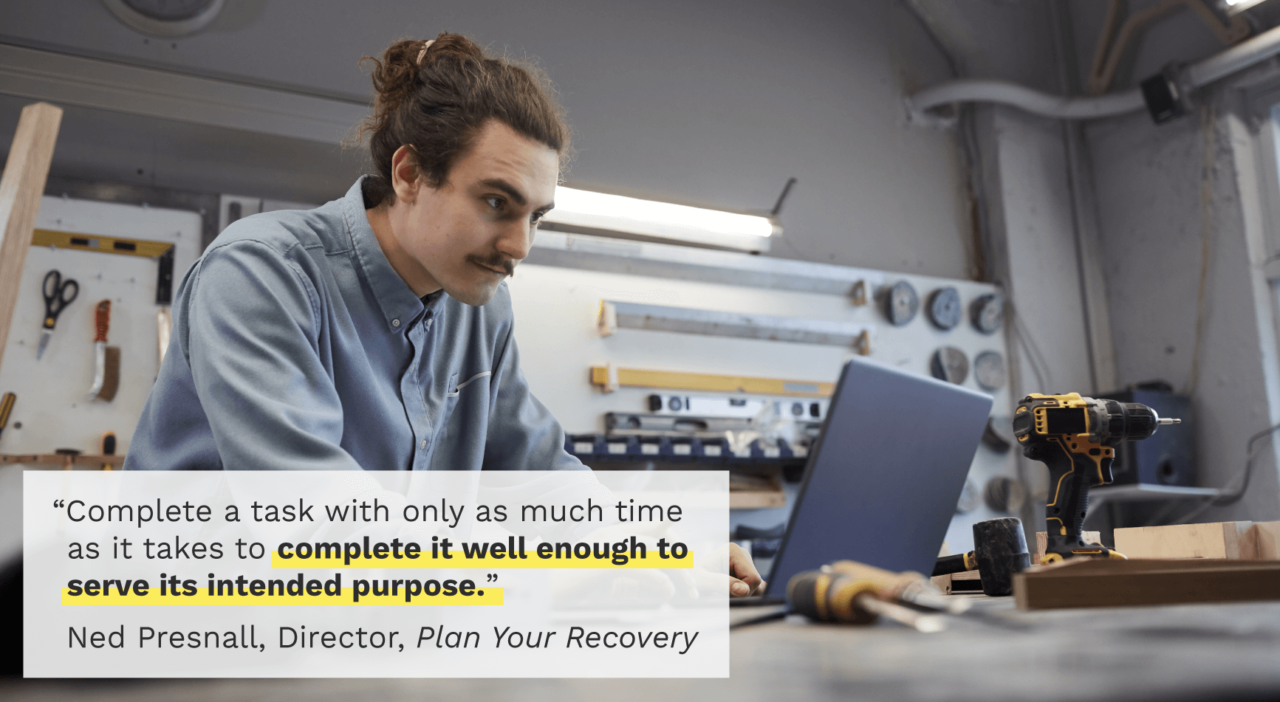 How It Works: Choose the task you want to complete and set your timer for 25 minutes. Work on the task until the time is up. Once the timer rings, take a short 5 minute break. Repeat the process four times, then take a longer 20 minute break.
How to Apply the Strategy to Your Job Hunt: Choose a job listing for each Pomodoro burst. Assign tasks to each timeframe and complete them until you have to take a longer break. Have a set number of listings you want to apply to in each set until you secure an interview.
Best suited for exploratory personality types — marketers, chefs.
Tactic 5: Time Blocking Method
The time blocking method has been recently popularized by multi-billionaires like Elon Musk and Bill Gates. The technique aims to plan out every single moment of your day, dedicating specific blocks of time for each task. This method is designed for hyper-focus, and creates a rigid structure for optimal brain functionality.
How It Works: List your high-level priorities then add a set time for each longer-term task, and a little less time for simple tasks. Add buffer time between each objective and add break blocks. Overestimate how long each task will take, then revise once you have a better idea of your abilities.
How to Apply the Strategy to Your Job Hunt: Job hunting is open-ended. That means it has the possibility to go on forever if you don't have actionable deadlines throughout your day, especially if you're already employed or have other major priorities.
Best suited for observant personality types — accountants, bank tellers.
Tactic 6: Getting Things Done (GTD) Method
The goal of the GTD method, created by productivity consultant David Allen, is that you can dump anything that's occupying space in your mind onto paper. Once it's not occupying your thoughts, the theory is that you'll be able to manage your to-dos in a clear schedule.
How It Works: Write down anything that has your attention and determine whether you can take action on it. Organize the information into applicable categories (trash, someday, short-term, long-term). If something can be done quickly or delegated, mark it. Update your list frequently and simplify often.
How to Apply the Strategy to Your Job Hunt: Especially if you have multiple obligations, focusing solely on your job hunt can be difficult. With this method, you can let go of anything that's taking up your mental space so you can focus on your search.
Best suited for energetic personality types — teachers, social workers.
Tactic 7: Most Important Tasks (MIT) Method
The MIT method only focuses on a few critical tasks. The goal of the technique is to complete the things that will have the most significant results first. Focusing on these types of tasks gives yourself psychological permission to avoid any interruptions.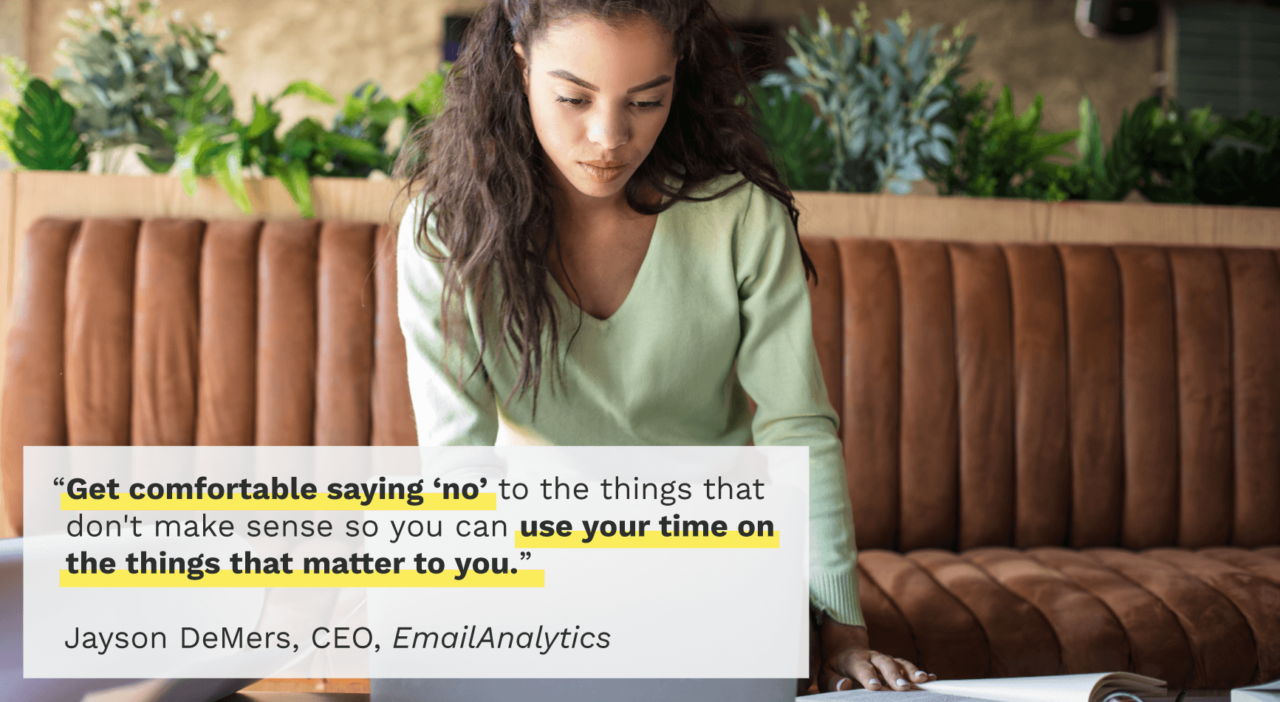 How It Works: List two or three of your most critical tasks that will have the biggest impact on your overarching goal. Complete those tasks immediately when you wake up, categorizing any other interruptions as less important and not addressing them until the MIT are complete.
How to Apply the Strategy to Your Job Hunt: This method gives you permission to only focus on what's most important to you: finding the right career. While other obligations can be seemingly important, this technique gives you psychological approval to ignore them for a period of time.
Best suited for prospecting personality types — veterinary assistants, real estate agents.
Tactic 8: Rapid Planning Method (RPM)
Tony Robbins developed RPM as a way to condition the brain to focus on the final outcome of a task. This method is a macro-way of looking at objectives to realize what your underlying reasons are behind each goal.
How It Works: Create a designated goal and ask yourself why you really want that outcome. Create RPM blocks including a row for tasks to complete, the purpose and why you want it.
How to Apply the Strategy to Your Job Hunt: If you're not sure what career path you ultimately want, the RPM method is a great way to organize your thoughts and negate anything from your job search that doesn't have a solid "why."
Best suited for curious personality types — paralegal, geologist.
Tactic 9: Task-Batch Method
There are comparable attributes to the task-batch method and the time blocking method, however, time blocking doesn't require putting similar tasks next to each other on the schedule. This technique minimizes the interruption of switching between unrelated tasks, which often results in unproductive multitasking.
How It Works: Follow the same structure of the time blocking technique, but group similar tasks together to prevent expending energy from switching between dissimilar tasks at the end of each time slot.
How to Apply the Strategy to Your Job Hunt: Group together similar tasks like searching for job listings, tailoring your resume for multiple companies and sending follow-up emails in time slots directly after each other.
Best suited for helpful personality types — office managers, buyers.
Tactic 10: Eat That Frog Technique
Brian Tracy developed this time management strategy after a Mark Twain quote. It suggests that you should do the toughest things in your day first, taking action immediately. This technique is said to tackle the biggest hurdle when you're most productive.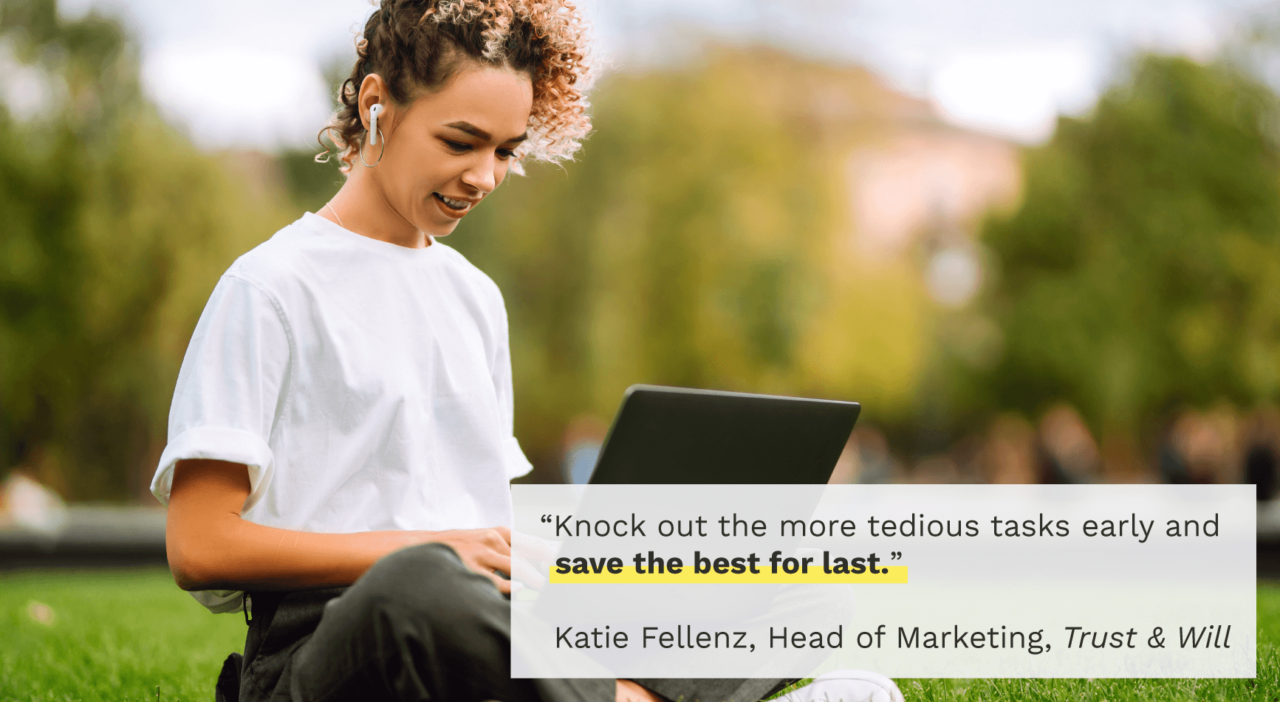 How It Works: This strategy is personalized, so your schedule may look different than those of your peers. Write down your most difficult tasks, then number them from the ones you dislike most to least. Then create a schedule to complete the most disliked tasks at the start of your day and the remainder subsequently after.
How to Apply the Strategy to Your Job Hunt: If rewriting your resume is the task you can't stand the most about job hunting, add it to your daily calendar as the first task to complete in the morning. Continue with the remainder of your important tasks, completing the worst of them first.
Best suited for sociable personality types — corporate trainers, sales agents.
Tactic 11: Pickle Jar Theory
The pickle jar theory aims to create a schedule that creates time for the most important tasks, the things you enjoy and a few interruptions. This technique implies that doing too many important things at once creates chaos, leading to unproductivity.
How It Works: List your tasks and decide which are most important, enjoyable and menial. Imagine filling up your jar (the day) with as many rocks as you can. Next fill it with as many pebbles (things you enjoy) as you can. Finally, add the rest of the sand (interruptions). The rocks should be the forefront of your mind throughout the day, while still allowing yourself time for pebbles and an hour or two at the end of the day for sand.
How to Apply the Strategy to Your Job Hunt: For those who get overwhelmed with a full plate, the pickle jar theory can help manage the rocks, or applying to jobs, along with your other priorities, including things you enjoy doing, for a more balanced schedule.
Best suited for cooperative personality types — counselors, translators.
Tactic 12: Pareto Analysis
Italian economist, Vilfredo Pareto, developed the Pareto Analysis, or the 80:20 rule. It suggests that 20% of your actions in a day are responsible for 80% of the outcomes. The goal is to identify and prioritize tasks that heighten overall success.
How It Works: Identify the 20% of your daily tasks that make the most impact. Separate them from everything else, and understand that those tasks contribute to 80% of your success.
How to Apply the Strategy to Your Job Hunt: Which task is the most valuable to reaching your career goals? Whether it's talking to recruiters, connecting to company employees on LinkedIn, or submitting applications to job boards, identify the tasks that contribute most to finding your dream job.
Best suited for intellectual personality types — engineers, investors.
Stress Management Tips During Your Job Hunt
Job hunting can get stressful, and it's important to take care of yourself during the process so you're putting your best foot forward. The most effective strategies for managing stress will vary, but the four most widely accepted are daily physical activity, relaxation techniques and setting boundaries.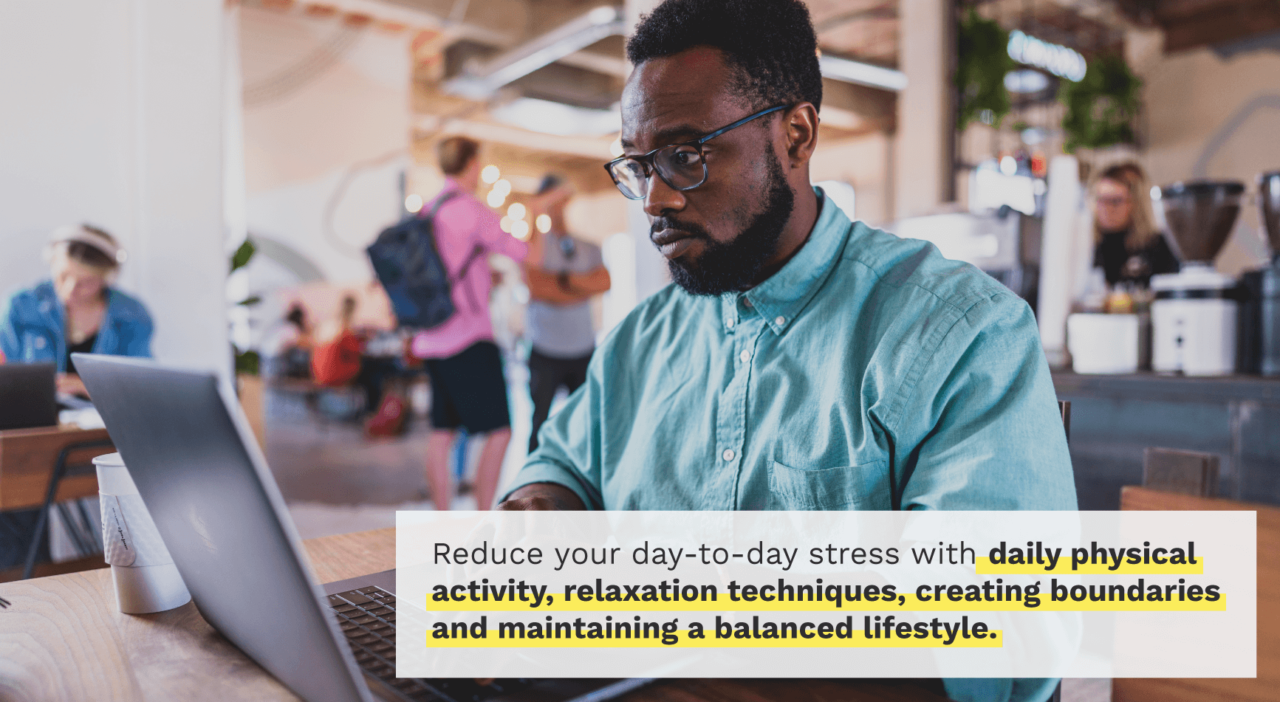 Daily physical activity: Stress increases hormones in your body that are designed to protect you from bodily harm. Daily physical activity, even a short brisk walk, can metabolize excessive stress hormones and restore your mind to a calmer state.
Relaxation techniques: Meditation, breathing techniques, self-affirming mantras and yoga (which can double as your daily physical activity), can refocus a stressed mind.
Create boundaries: Stressors can be created by the feeling of having too much to do without the time to do it. Instead of accepting menial tasks on top of your existing work, learn to say "no" to unimportant requests to reduce stress levels.
Maintain a Balanced Lifestyle: We mentioned physical activity, but it's also important to maintain balance in other aspects of your life to manage stress effectively. Minimize your alcohol and caffeine intake, get seven to eight hours of sleep every night, and eat a balanced diet.
Strategies According to Your Personality (Infographic)

The open-ended nature of job hunting can be seemingly never ending. With the right focus, and a little bit of luck, your dream job is closer than you think. By implementing personalized time management strategies from creating your resume to clocking into an office, you can get more done with less stress.