Have you ever felt like you're in another dimension? Indeed, as a heavy sleeper, I feel like this every morning, even if I haven't been drinking this brew the night before. Not seeing well, feeling like people are coming out of nowhere – you know, like this famous newsman:

Oh, well. As soon as I have some caffeine, I'm off to the races! And to review this beer.
In A Nutshell
Beer: Josephsbrau Alternate Dimension
Bottom Line: A decent beer with a light, sweet-and-bitter taste, with hints of chocolate.
Price: Embarrassingly, I somehow lost track of the price of this one. However, Josephsbraus normally cost around $1.17 per bottle.
My Rating: 3.5 out of 5
Details
Origin: San Jose, CA
Alcohol: 5.6%
Looks: A common, dark glass beer bottle with some funky drawings on the label. They have several alternate-looking scenes, with machines and what seems to be saloon. Fun, whimsical, and conversation-starting.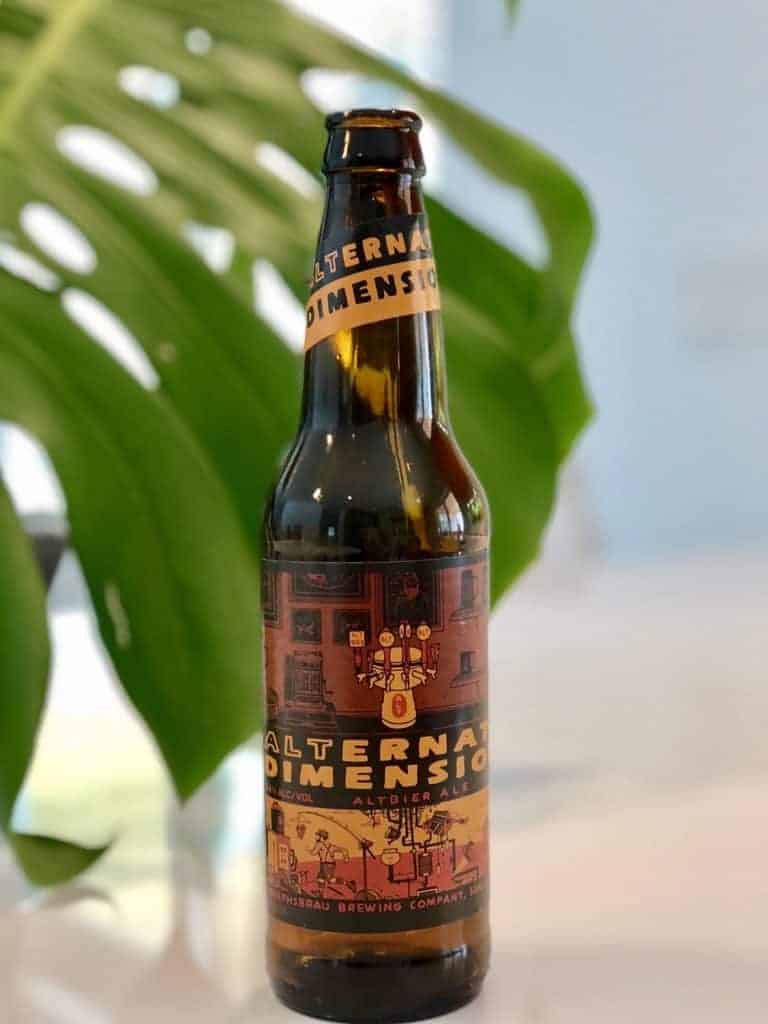 The beer itself is a dark brown color.
Smell: Generic beer smell tinged with molasses-type sweetness.
Taste: The Josephsbrau Alternate Dimension has got a light, sweet-bitter taste. By that I mean that it's light overall, but has hints of dark chocolaty sweetness, and a bit of bitterness. It doesn't have much depth or complexity beyond that.
Also, it has a somewhat bitter aftertaste that lingers for a good while, as well as high carbonation that interferes with the taste.
It's pretty refreshing and easy to drink; enough to be suitable for day drinking.
Hangover Factor: Nothing unusual.
Final Thoughts: This is a decent beer that you can buy a lot of if the price is right. Overall, it's quite pleasant and satisfying, but nothing special. I liked it, but didn't love it.
I leave you with a scene from an alternate dimension: a cap of Josephsbrau Alternate Dimension on sale on eBay for $3.33: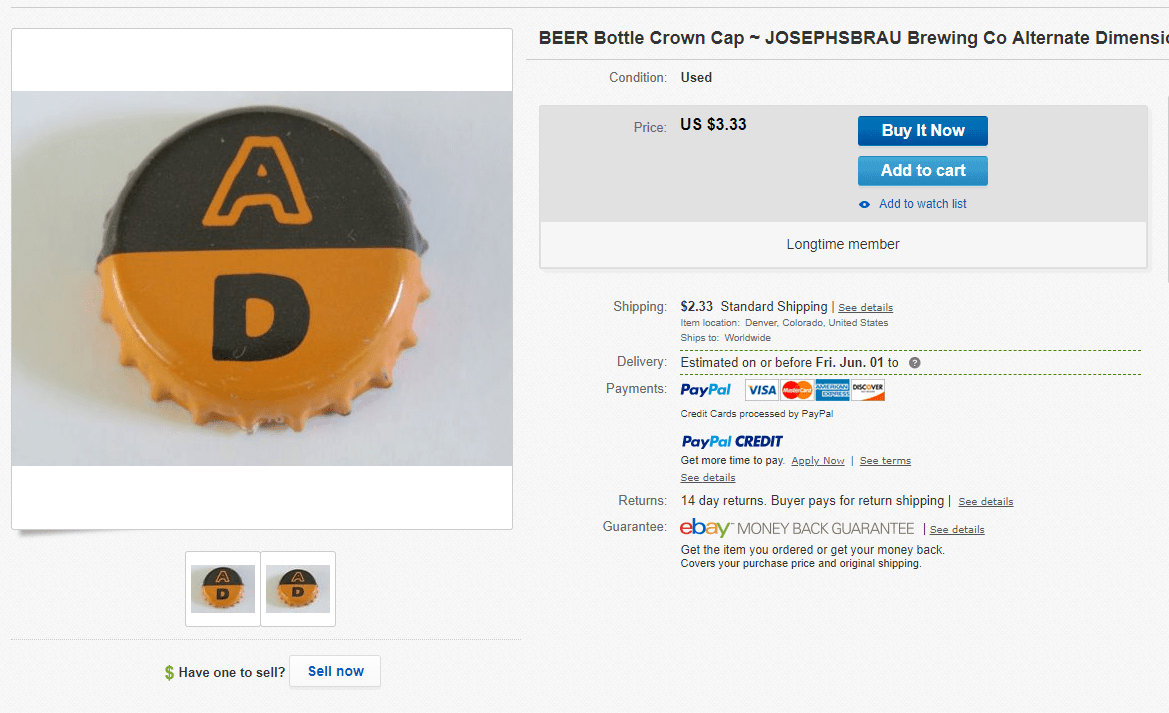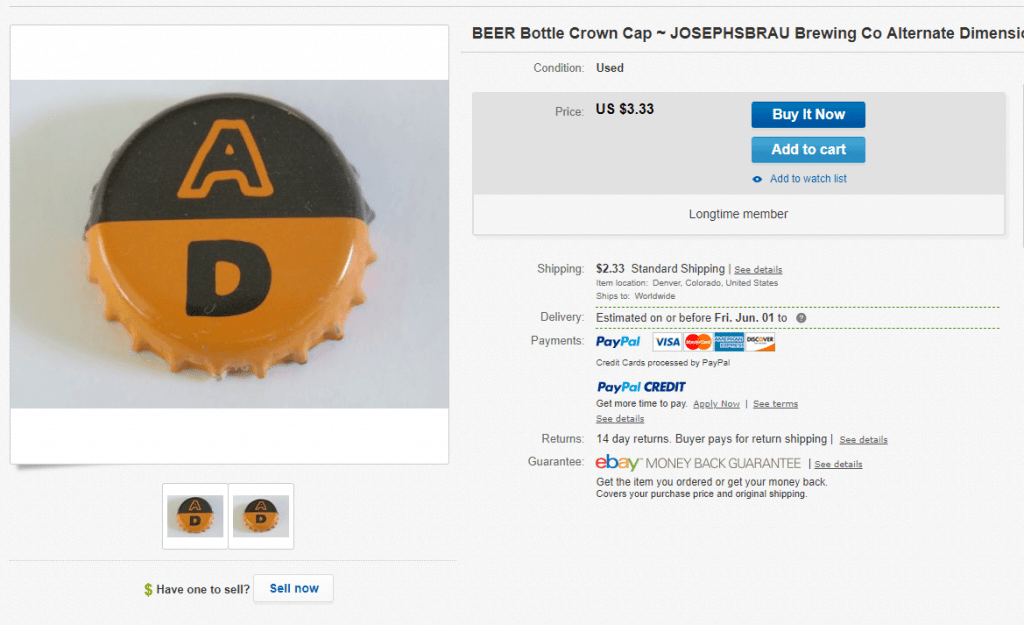 Can anyone explain to me why there'd be a market for this, and at such a price?!? I got the cap, plus the beer, for less!
---
Note: This is a series I call Caveman Beer Reviews, because I like to drink beer but am a caveman when it comes to beer knowledge. I know only the basics, and do not have a refined palate. I'll review the beers on price and what they look, smell, and taste like to me.