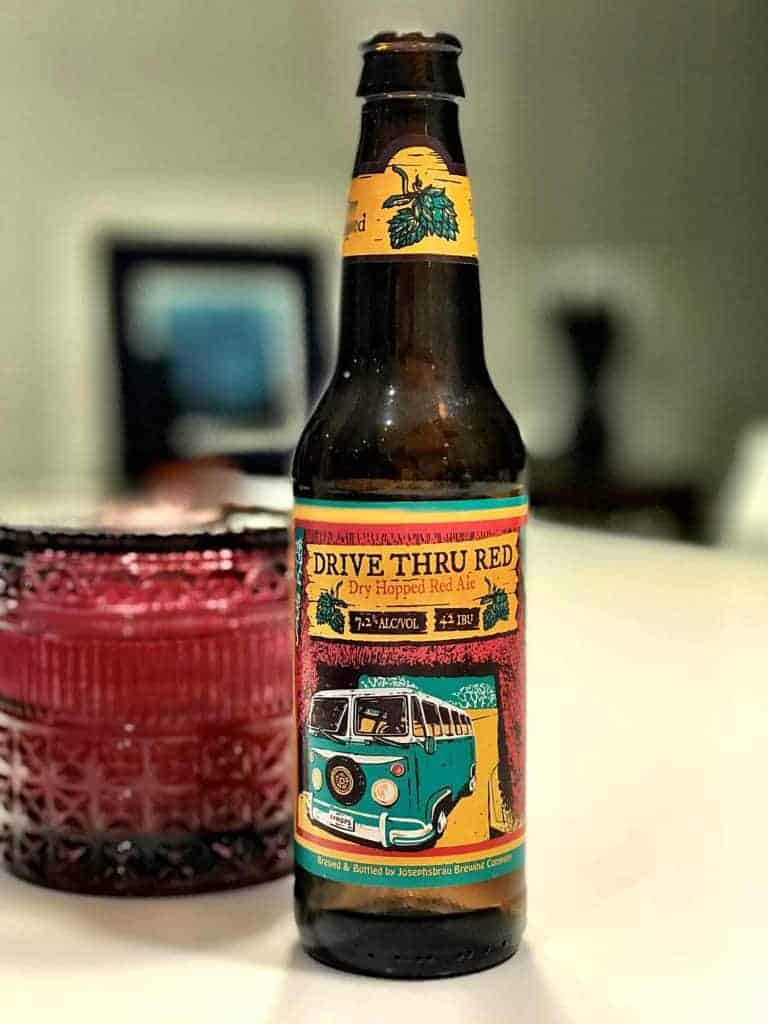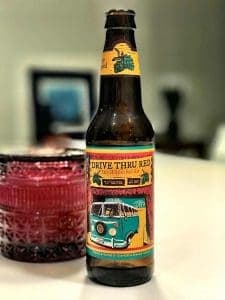 Note: This is a series I call Caveman Beer Reviews, because I like to drink beer but am a caveman when it comes to beer knowledge. I know only the basics, and do not have a refined palate. I'll review the beers on price and what they look, smell, and taste like to me.
Beer: Josephsbrau Drive Thru Red Dry Hopped Red Ale
Bottom Line: A light but tasty beer with a sour-but-pleasant flavor that's a joy to drink.
Price: About $6.99 for a 6-pack of 12 ounce bottles.
My Rating: 4 out of 5
Details
I knew there was something funny about the Josephsbrau name, so I went about looking it up. It turns out that it's part of this cutesy scheme at Trader Joe's, where they name their private label products with some derivation of "Joe", and the country it hails from. For instance, they call some Italian stuff "Trader Giotto's" and some Mexican stuff "Trader José".
With that cleared up, I decided to try this German-sounding "Josephsbrau".
Origin: San Jose, California
Alcohol: A very-respectable 7.2%
Looks: A dark glass beer bottle with a funky-looking label featuring a drawing of one of those VW classic vans.
The beer itself is a dark amber color.
Smell: Light, sweet smell.
Taste: The Josephsbrau Drive Thru Red was a joy to drink, with a pleasant sour taste that briefly lingers on the back of the tongue and then fades pretty fast. That flavor is kind of like orange-peel sour, but right and with some molasses-like sweetness mixed in.
The consistency is rather watery, but not in a bad way – it feels nice and light, despite the relatively high alcohol content.
The beer is very gaseous, but still refreshing and easy to drink.
Hangover Factor: Nothing unusual. I'm a male in reasonably good health born in 1983.
Final Thoughts
A light, tasty, and pleasing beer. I would have made it a wee bit heartier, but it's still really good as is, with an extra-alcohol bonus.
I leave you with something I did at Trader Joe's. Look closely:
Just kidding, I got this off the internet!