Y'all ever hear about the Conch Republic? Indeed, such a thing exists, in Key West, Florida. It's an "independent country" down there, which has all sorts of parties and festivities to celebrate its 1982 "secession" from the US. I've yet to visit because, to my great surprise, it's almost a 3.5 hour drive from my Miami home. That's like going to Orlando!
Anyways, the Conch Republic even has its own passport and currency, the Conch Dollar. And an original beer! At least that's what it says on the neck of this bottle I'm about to review, Key West Sunset Ale.
In A Nutshell
Beer: Key West Sunset Ale
Bottom Line: A good, but not superlative, ale. It's got a light taste overall, with coexisting hints of sweetness and sourness.
Price: About $9.49 for a six-pack of 12 ounce bottles. Tsk tks – so expensive! Can I pay with Conch Dollars?
My Rating: 3 out of 5
Details
Origin: Cape Canaveral, FL
Alcohol: 5%
Looks: A normal-looking dark glass beer bottle with a simple drawing of a sailboat. It's also got a neck sticker with a conch and the "Original Beer of the Conch Republic" claim.
The beer itself is a dark amber color.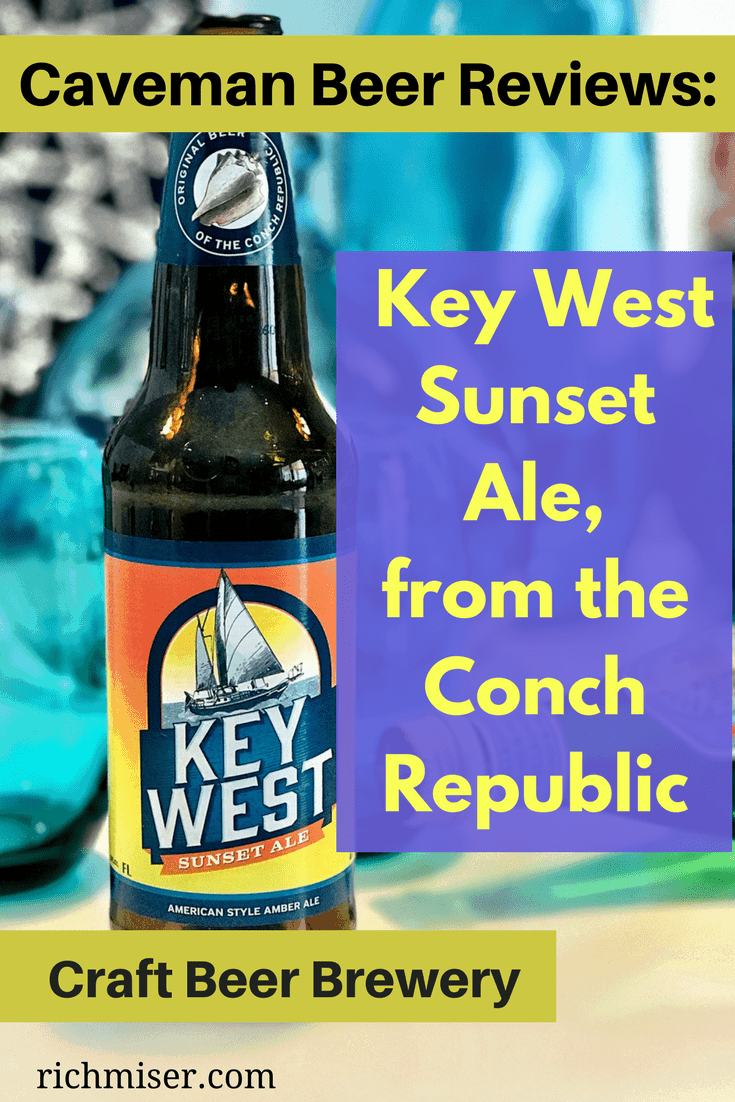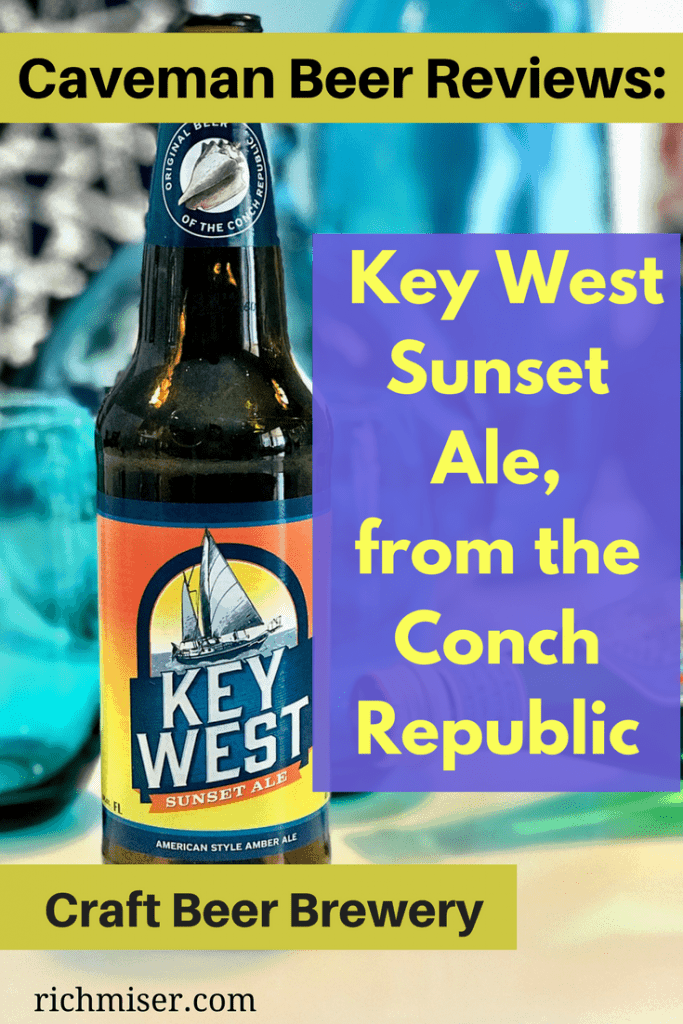 Smell: Slightly sweet, molasses smell, though light overall.
Taste: The Key West Sunset Ale has a lightly sour taste, with some hints of sweetness. It's got medium high carbonation, and is rather refreshing and easy to drink. A lunchtime-at-the-beach beer, if you ask me (and even if ya don't, I'm still saying it).
The taste is simply too light for me to give it high marks – I would have preferred it much stronger.
Hangover Factor: Nothing unusual.
Final Thoughts: A decent "American Style Amber Ale". I don't know enough about beer to know what that means, but it tasted OK to me. The main problem is that it's very expensive. I'll only drink it again if I don't have to pay for it.
I will now regale you with a famous song that mentions the Florida Keys. Behold:
---
Note: This is a series I call Caveman Beer Reviews, because I like to drink beer but am a caveman when it comes to beer knowledge. I know only the basics, and do not have a refined palate. I'll review the beers on price and what they look, smell, and taste like to me.