I'm writing this on Thanksgiving. I'm not sitting in comfort, surrounded by friends and relatives. Instead, I'm sweaty, dirty, and wet, and tracking mud around the house.
I've got my wife and her family in my house, but I've just come from doing yard work. Why? Because I hired a cheap lawn irrigation contractor, who set up the system but forgot to turn on the sprinkler timer. I turned it on myself, but it did not water one big section, which I just did manually.
So what's my point? It's to share the lesson I've just re-learnt: if you buy a service and it comes cheap, don't trust it; rather, go with the best or be prepared to verify (and possibly redo) what you got.
The Cheap Services Conundrum
In my experience, not all cheap services (or goods) are bad. Sometimes, you have people who are very smart, ambitious, and hardworking, but are just getting started and don't yet have a reputation or extensive experience. Since they're not well-known or established, they may have to charge lower rates in order to get work.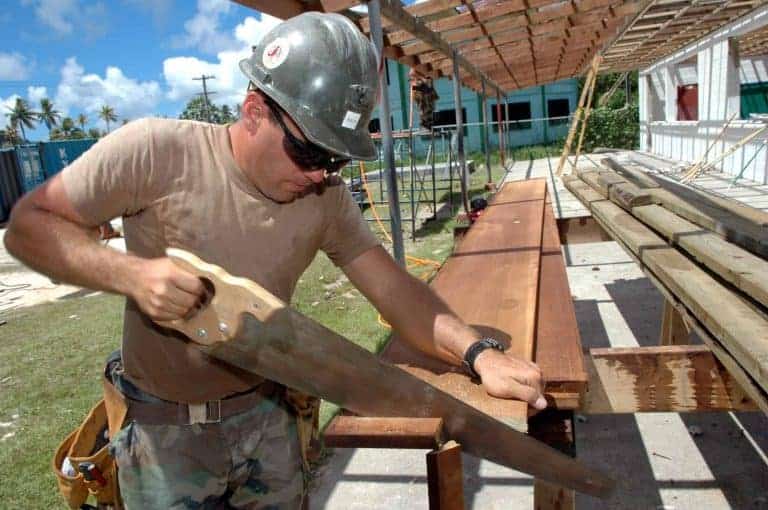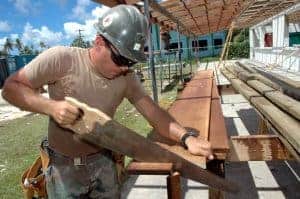 Other times, however, people have to sell their work for less because it's simply worth less; this can be the case with contractors that are incompetent or unreliable, for example.
In the first case, you can get a great deal. You can usually identify these people by their telltale traits: they are responsive, respectful, and well-organized. They are usually either just starting out in their fields, or recently went out on their own and set up their own business. Other times, they have impostor syndrome and undervalue their work.
These are the kind of people that say "I'll be at your house on Monday at 10:00", and will show up at 9:55, eager to work. These are the kind of people who can do great work for less.
The second case is the bad one: they don't come when they say they will, take a long time to call you back and require several follow-ups, and sometimes even look disheveled and unprofessional. These are the kind of people you don't want.
How I Chose the Bad Kind for A Sprinkler System Repair
So after Hurricane Irma messed up my front yard (I live in Miami), my wife and I decided to get some landscaping done. To protect that landscaping, we needed to get the sprinkler system repaired (which the hurricane also damaged). We got a quote from an established irrigation contractor, and were about to accept it.
Then, our landscaping guy said "no, I'll get someone to do it for less". Being squeezed for cash, we relented, and accepted this cheaper option (around $100 cheaper).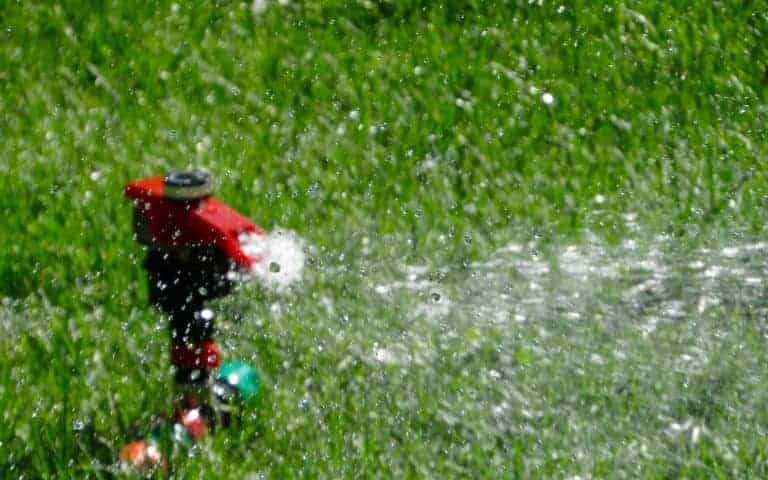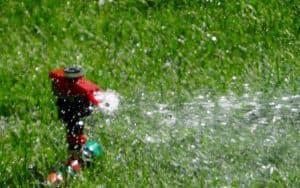 What a nightmare. The guy failed to show up three times in a row, with all manner of excuses (including that his wife didn't let him leave the house). I had to spend about $40 on a long hose, and manually watered my lawn each day.
Finally, yesterday (the Wednesday before Thanksgiving) he came and did the lawn irrigation job, and told me that the sprinkler system was all set and that he put on the sprinkler timer, such that I had to do nothing further.
Ha! The next morning, I woke up expecting an easy breezy Thanksgiving. Instead, I looked out my front windows, and found a lawn irrigation emergency in-the-making: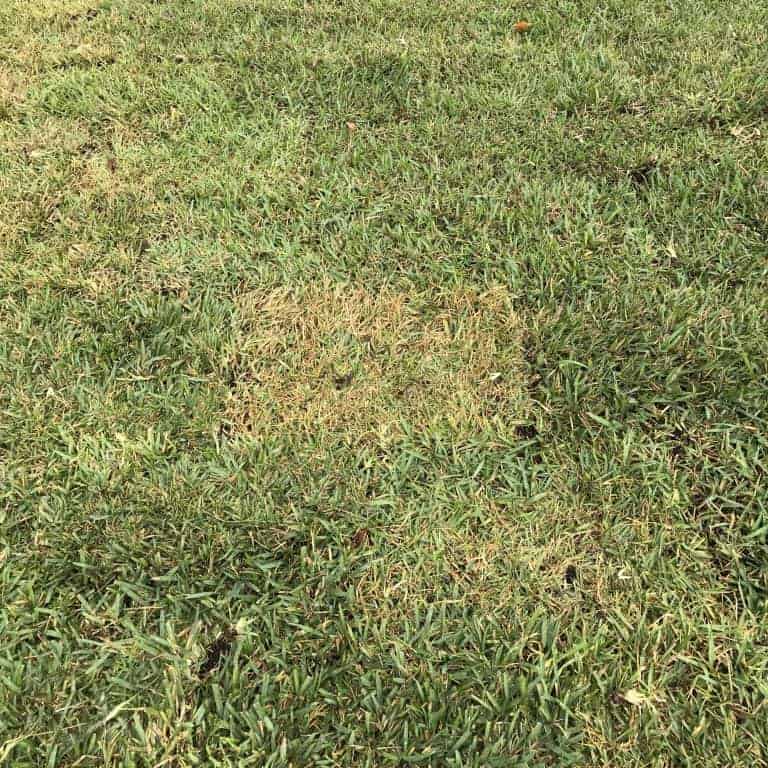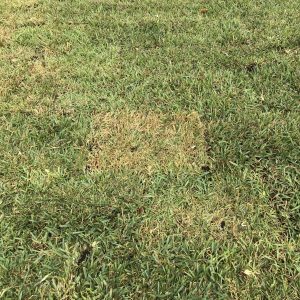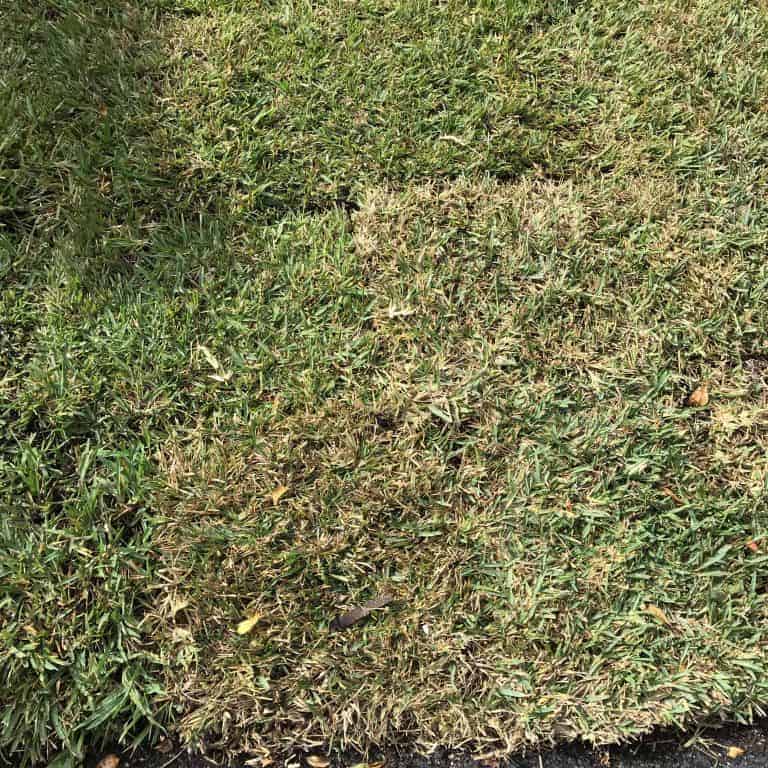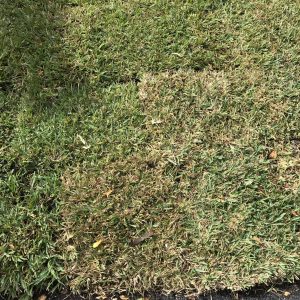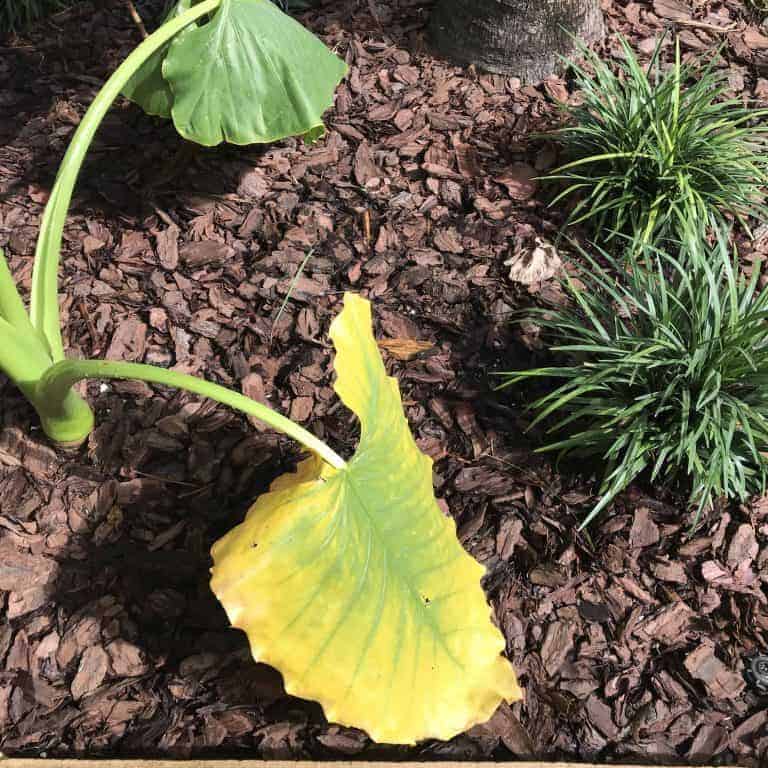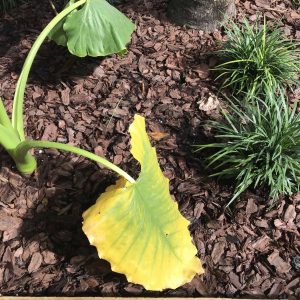 I don't think it's dead (I'm a first-time homeowner and learning as I go), but in need of TLC.
How did this happen? Because the sprinkler system guy forgot to put the sprinkler timer on "auto". He configured the lawn irrigation system, but forgot to actually turn it on!
So, I went out and took care of it, and that's why I'm all wet, sweaty, and pouting on Thanksgiving.
Lesson Learned: Double-Check It, Especially If You Go Cheap
Here's what I got out of this sprinkler timer fiasco: if you want a service done well, either go with established, reputable people (who'll probably be expensive) or find those ambitious young'uns who are competent but can't yet charge a lot because they're just starting out.
If, for one reason or another, you find yourself in my situation and hire a slacker, make sure to check the work both as it's being done, and after it's done. Go over it with a fine-toothed comb. Otherwise, be prepared to redo it yourself, or pay for someone else to come fix it.
What experiences have you had with cheap landscaping, or cheap work in general?