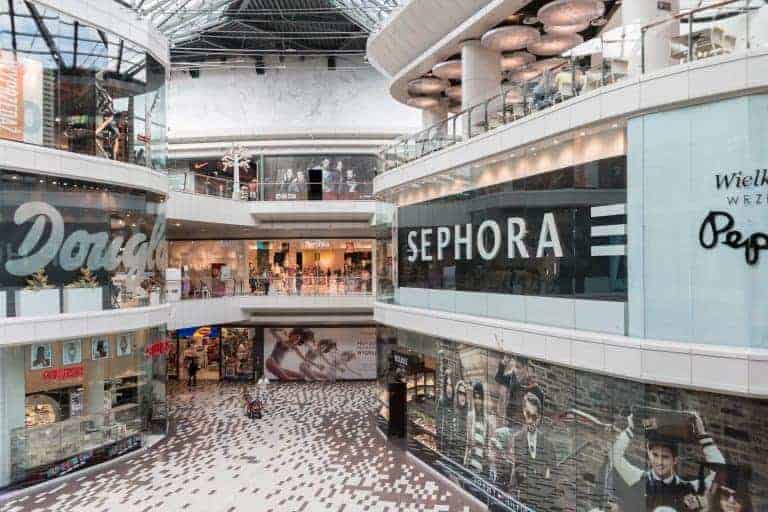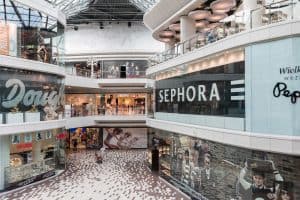 Does this ever happen to you? You're on the road and it's getting late, but you still want to go to one more store – so you wonder if it's open. You call, and you get some phone tree, or an answering machine, or no answer at all. So you don't know if you should drive there and risk it, or just go home.
It turns out that there's an easy life hack for this, whether you need mall opening hours, Costco hours, or even DMV business hours: the Google Maps app.
How Does This Feature Work on the Google Maps App?
So it turns out that the Google Maps app has loads of uses, from helping you drive through safer areas, to the always-awesome street view, to finding a business's opening hours. So, let's say I want to find some mall opening hours:
1. Open up the app and find a nearby mall: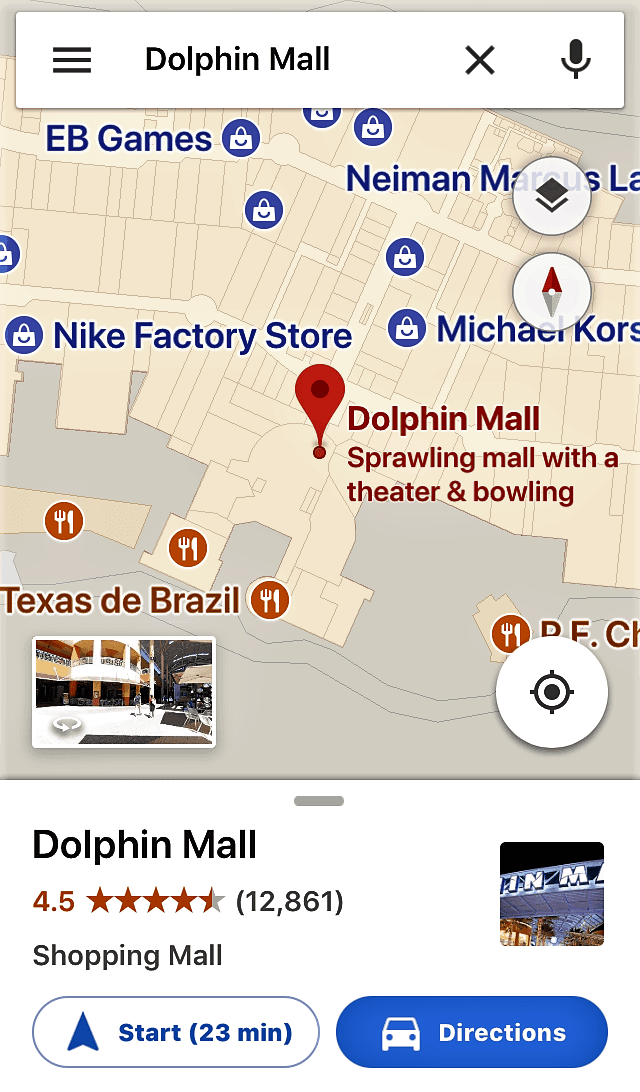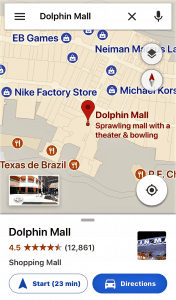 2. Tap the mall name (here, Dolphin Mall):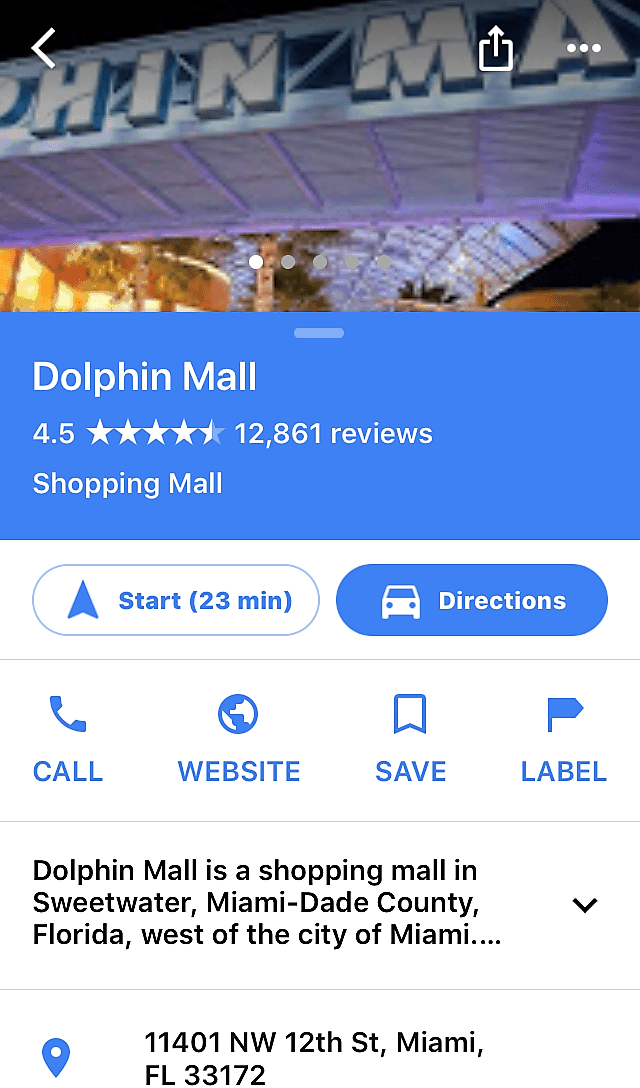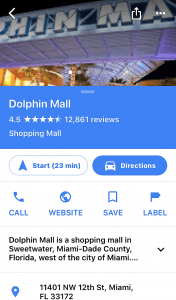 3. Scroll down, and you'll see them soon, together with the times when the place is busiest: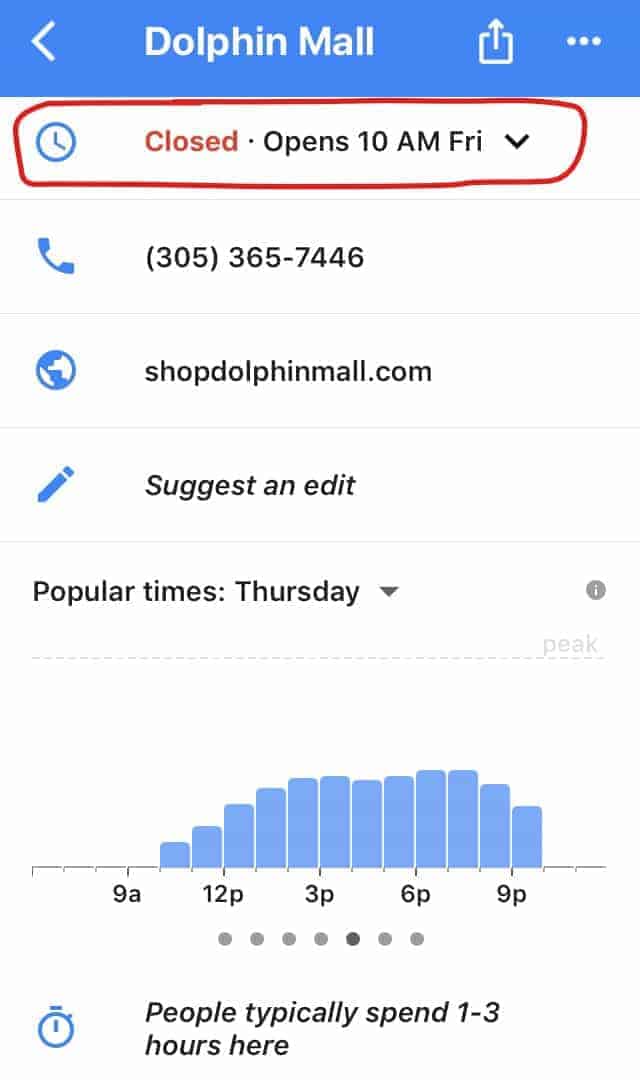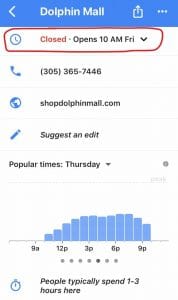 And that's it! I have no idea how it knows this (or what the popular times are), but it's one little life hack that can make our lives easier.
It works with government offices, too. Check out these DMV business hours: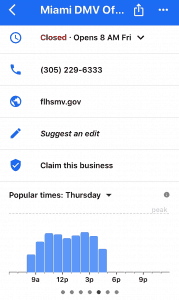 And you'll even get Costco hours: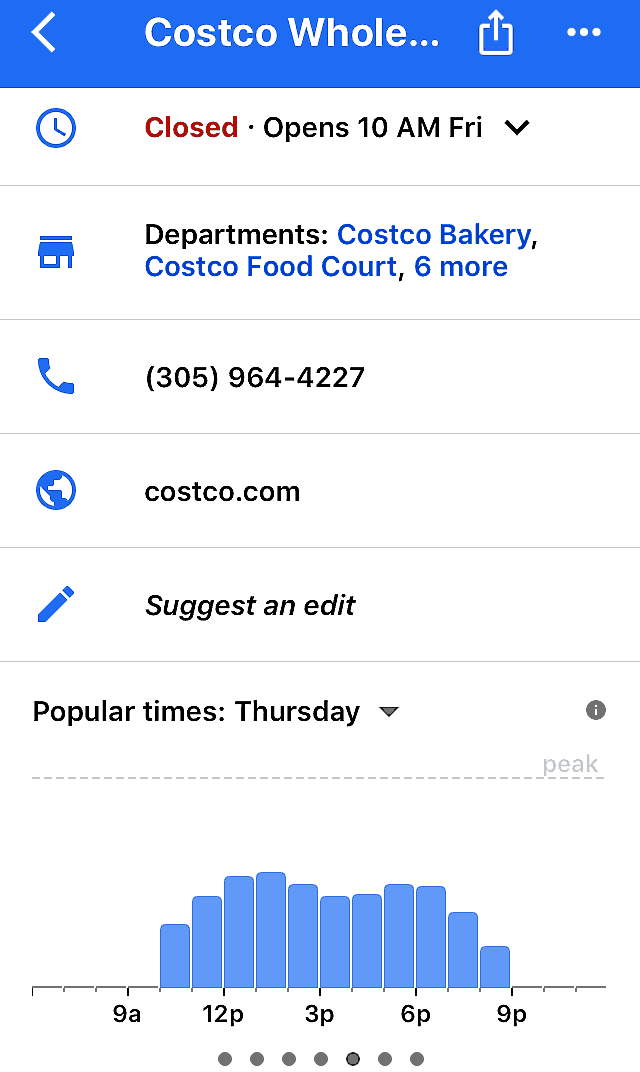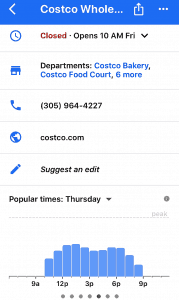 I've tried it for plenty of businesses (even local, mom-and-pop places), and I can't remember a time it did not have the information. Somehow, it seems to know all.
Downsides to Using the Google Maps App for Opening Hours
During irregular times, the app can (and will be) wrong. I had this happen to me when I was evacuating my Miami home because of a hurricane, when I my wife and I drove up the East Coast and decided to stop for a late lunch in the magical Savannah, Georgia.
We looked up a restaurant's opening hours on the Google Maps app, and headed there thinking we would arrive with plenty of time. Well, it turns out that, because of the hurricane, they had decided to close up early, and the app did not know. That's the only time I've ever known it to be wrong.
Summing It Up
There you have it, a neat little life hack. When you need to quickly find out the opening hours for a business, do an easy Google Maps lookup!
What do you think of this feature? Have you ever used it?