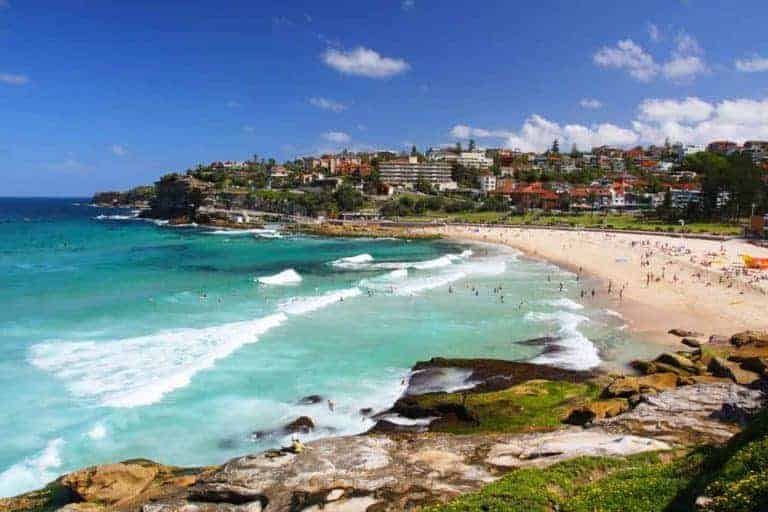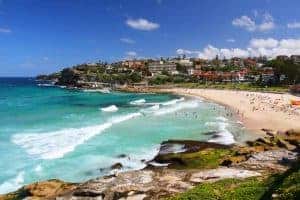 If you have been wondering where to spend your next vacation, have you ever considered a trip down under? Sydney is atop of many people's travel bucket lists, and for good reason. The sun-soaked destination is home to the Opera House, the Harbour Bridge and some of the world's best beaches. And the favourable US to AUD exchange rate (currently US$1 = $A1.27) means that it's a Rich Miser's kind of destination.
But with so much to do, Sydney does has the potential to burn quite the hole in your pocket so thankfully, we have local Sydneysider and Director of financial comparison website Mozo, Kirsty Lamont on hand with a few inside tips on how to live it up in Sydney for less.
Time your visit so it falls within Vivid
When it comes to timing your trip down-under it's worth trying to make sure it falls within the famous Vivid Sydney festival. This is an annual, free light festival that transforms some of Sydney's most popular landscapes into stunning, immersive light and sound installations at night.
Vivid Sydney is a captivating festival no matter how you choose to experience it, but rather than spend top dollar on an organised tour I recommend heading to the the open-air Opera Bar at the foot of the Opera House during the late afternoon, grabbing a drink and enjoying an afternoon of free live music and million dollar views. Not only will you have the opportunity snap a few timeless pictures of our Harbour draped in the Aussie afternoon sun, but you'll also have a killer, frontrow view as Vivid kicks into life.
The best part about Vivid Sydney is that, even though it will be late Autumn, the weather should still be pretty mild and if you do make the trip down under during this time of the year, your flight won't be as expensive as it would be during the peak Aussie Summer time.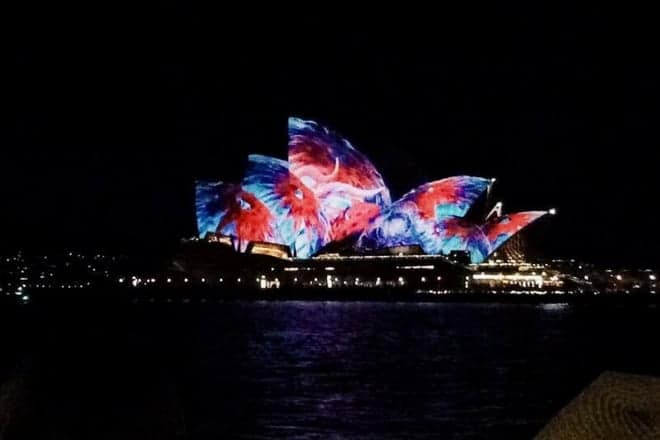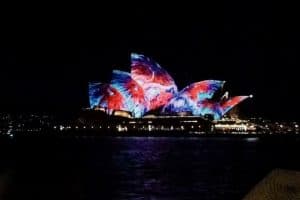 Get out of the CBD for accommodation
A lot of the best bits of Sydney lay outside the hustle and bustle of our Central Business District (CBD), so it is definitely worth the money you'll save and the experience you'll get broadening your horizons when booking accommodation.
If you'd like a cool, culture-filled local experience of Sydney look into inner-city suburbs such as Surry Hills, Darlinghurst or Potts Point. These suburbs are known foodie hubs, so rather than pay five star prices for a croissant and ordinary coffee at the hotel, head to one of the local cafes for an Aussie brunch of Avo on toast and a flat white, or in the evening check out one of the nearby bars where you'll be able to sample some local craft beer.
Another option is to base yourself out in Manly. This will give you an authentic Aussie experience of one of our best beach suburbs while leaving you just a short (and relatively cheap) ferry ride from the city. If you want to make your money go that bit further I'd also recommend travelling in off-peak times so that your fare will cost a little less.
Make the most of your food and beverage budget
Sydney has some seriously good food options, and while it is definitely worth splurging on a top restaurant meal while you're here so that you can sample our great Australian produce and chefs' talents, the good news is that there are a tonne of affordable yet absolutely delicious food options available. After a day of sightseeing in Circular Quay, head to Sydney's Chinatown where for between A$10-20 you can fill up on authentic Asian foods like dumplings or noodle soups. Another personal favourite of mine is the new Spice Alley at Kensington Street in Chippendale which serves up hawker style dishes from across the globe, just remember to bring your plastic because Spice Alley is cashless!
If you do want that high end dining experience but not pay the high price tag, lunchtime presents a great opportunity to eat on the cheap. A regular of mine is world-renowned chef Luke Mangan's Glass Brasserie at the Sydney Hilton where you can get a meal and glass of quality Australian wine or beer for A$29.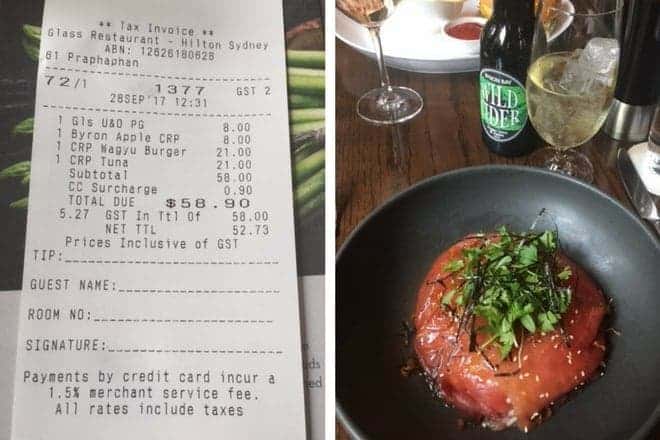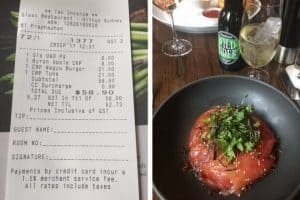 Book experiences in advance online
While one of the best things about being on vacation is that you have the luxury to plan your days as you please, unfortunately, this isn't always the best thing for your wallet as you'll generally get bigger discounts on attractions and experiences if you book online in advance. For instance, a jet boat ride on Sydney Harbour retails for A$80 per adult but by using sites like Scoopon or Groupon you'll only pay half that. So check out what's on offer a few months ahead of your travel dates and lock in some top deals.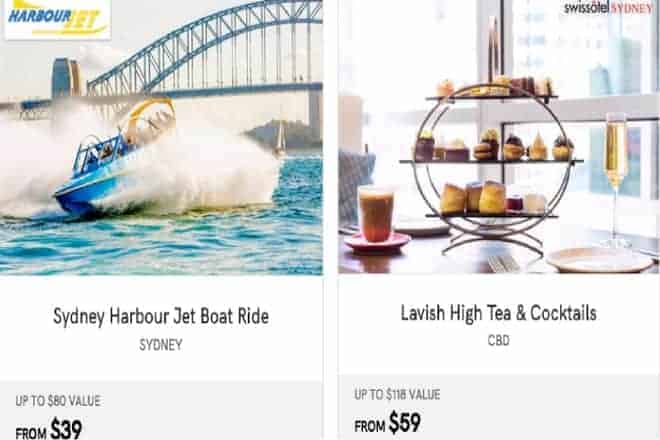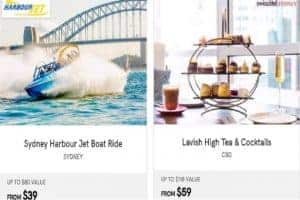 Think outside of the box for souvenir shopping
Skip the big brand shopping areas around Pitt Street Mall and the Queen Victoria Building in the city centre, and instead opt for artisan markets at places like Paddington, Bondi, Balmain, Glebe and the Rocks, which are all close to the city. These markets are on during the weekend and offer a more eclectic and unique range of items including Australian-made clothing, artwork and homewares at a fraction of the cost of retail stores.
Foodies are also covered. Sydney has several farmer's markets which run on weekends serving up organic and farm fresh produce such as Eveleigh Redfern, Pyrmont, Kings Cross and Marrickville.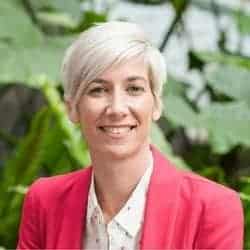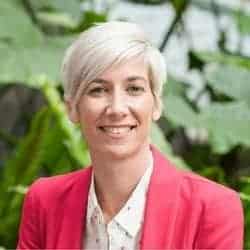 Kirsty Lamont is a Director at financial comparison website mozo.com.au. She is passionate about helping Australians get a better money deal and helping them make better, more informed choices.