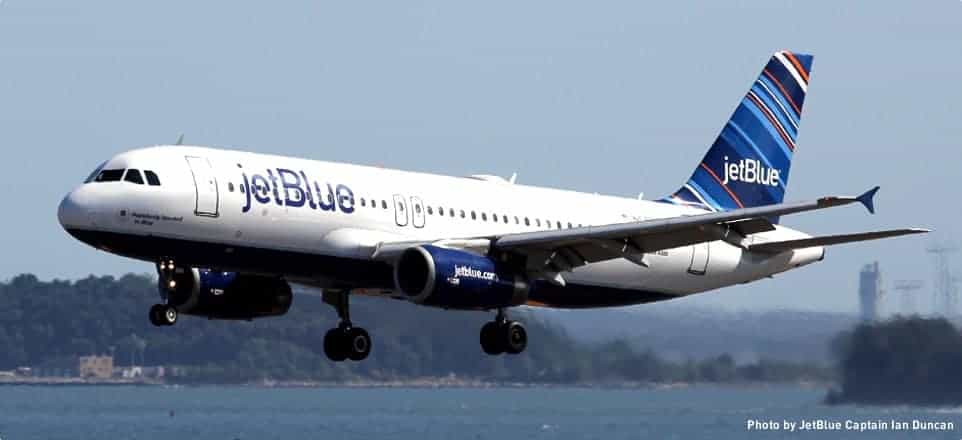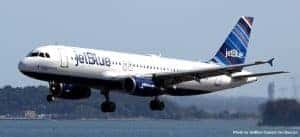 Wow. That's the word that sums up my trip from Fort Lauderdale, Florida to Los Angeles, California on Jetblue business class – the Mint cabin. It was cheap and wonderful. Here's how it went:
Booking The Jetblue Mint Suite
So I'm an American Airlines loyalist, have Platinum status, and always try to fly them. I live in Miami about 30 minutes from the MIA airport (Miami International), and one hour from Fort Lauderdale's airport (FLL). I also have access to the American Express Centurion Lounge at MIA, which means free food and booze.
American flies from MIA, while Jetblue flies from FLL. Because of the reasons I've outlined, I had a strong interest in flying out of MIA on American, and initially tried to book a flight out of there. However, American's transcontinental business class was selling for more than twice as much as Jetblue Mint (~$2,000 vs ~$850). Under these circumstances, there was no way I could justify flying American and so, disgusted with them, I booked Mint on Jetblue's website.
Boarding/Pre-Flight
As a Mint passenger, you are one of the first to board. The Mint cabin is at the front of the plane, and has two different seat configurations.
The first is simply 2-2, with two seats on each side of the narrow-body plane.
As you can see, these are real comfy-looking seats, and they fully recline (lie-flat). However, the magic is in what they call suites, of which there are four in each Mint cabin. They're first-pick first-serve, in that the first people to pick them during booking get them at no extra cost. Lady luck was with me the night I reserved these flights, 'cause I got the sweet suite.
My friends, these are BIG. You have plenty of space on each side, and can lie fully flat. They also have a little cubbyhole where you can stow your shoes. What's more, they have a thin sliding door that you can close during flight, such that you are completely walled off from the rest of humanity.
Soon after boarding (and getting dagger-eyes from half the passengers walking by, headed to their coach seats), a super-friendly flight attendant came by and introduced herself, showing me how to use the seat features, including a little signal light that you can turn on or off depending on whether you want to be woken up for meal service. I was also given mediocre noise-cancelling headphones (they didn't really cancel too much noise) and offered a cocktail that was similar to a mojito, but with vodka rather than rum.
I had two of the drinks, which were pretty good but nothing amazing.
Jetblue Business Class: The Flight
Kids These Days…
The first thing that stood out about the flight was that the entire front row of the cabin was occupied by a family with two kids that were constantly running around and making noise. While I tuned them out with the noise-cancelling headphones, something curious happened: about an hour before landing, the two Mint flight attendants proactively came to me and profusely apologized for the situation, and promised that Jetblue would send me a $100 voucher for my trouble.
That's great, although I don't blame Jetblue too much for this. I really blame the parents, who seemed unable or unwilling to control their kids. In any case, it did not really bother me too much because I was in my own little cocoon and had the headphones on, but I was impressed that Jetblue took the initiative to compensate me.
What's For Dinner?
This flight featured dinner service. They had a fixed appetizer, five main-course menu items (from which you could choose three), and ice cream for dessert.
The appetizer was like some Asian fried sticks with sauce that were pretty bad. For the main courses, I chose beef, a creamy mushroom soup-type thing, and chicken. They were all decent, but nothing special.
The ice cream was delicious. It was kind of a chocolate-chip flavor, and was really smooth and creamy.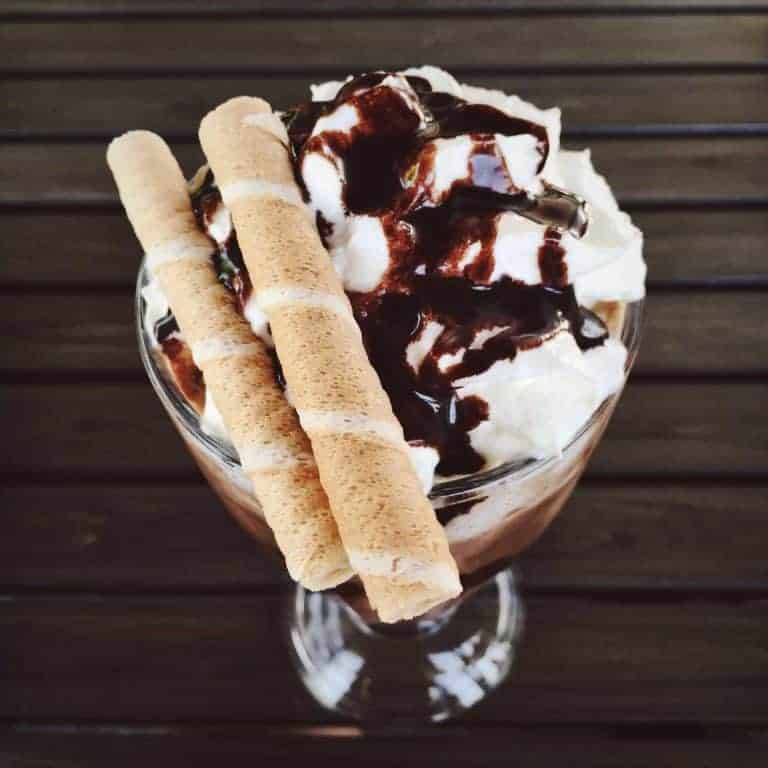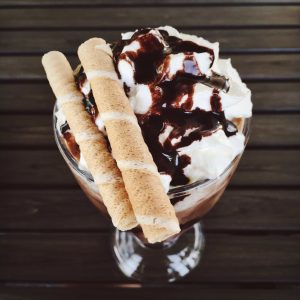 IFE (In-Flight Entertainment)
I had a good-sized entertainment screen, but the picture was not high-def (a pet peeve of mine).
The entertainment selection was OK. There was DirecTV live television, as well as satellite radio and a movie assortment. Supposedly, you could also link your Amazon Prime account and stream movies and TV shows, but I did not want to go through that hassle (I don't have my Amazon password top-of-head), so I did not even try this.
I chose to watch some movies; the selection was rather weak, with about 100 films seemingly chosen almost at random (and not with lots of new stuff, like American has). I watched The Man from U.N.C.L.E. (a decent spy flick), and Snatched, which was OK.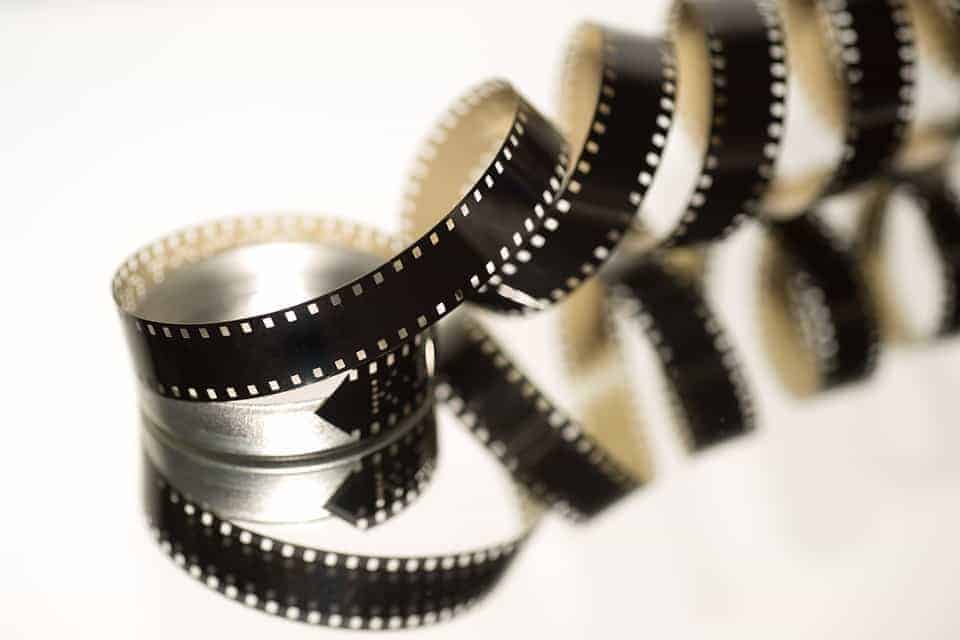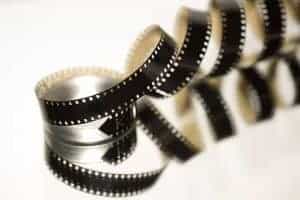 Wifi
For some reason, I could not get the wifi to work on my computer or iPhone at the beginning of the flight, perhaps because we were flying over water (the Gulf of Mexico). I did not try to use it again, so I cannot speak as to how it works (or doesn't).
Summing It Up
Despite the wild kids (non) issue, I had an excellent flight and do not regret not flying American. Jetblue Mint is a far superior product, bested only by international first and business class on top-tier airlines (as far as I know). Although the food and movie selection were lacking, the seat and service were top-notch.
I can't wait to fly them again!
First image credit: Fly&Dine, Jetblue Captain Ian Ducan
Featured image credit: Chris Griggs at behance