Ah, the excitement of starting a new hobby! You begin thinking of how awesome this'll be, how much fun you'll have, how relaxed you'll become – better, happier living! So you forget all impulse control and run out to a store (or buy online) and get yourself all the equipment you'll need for this amazing new endeavor. After all, it's worth the investment, and you deserve the best!
Fast forward a couple of months. If you're like me, 8 out of 10 times the excitement has subsided, and the equipment you spent hundreds (or thousands) of dollars on is sitting in a corner, gathering dust. Your wallet is lighter, your house more cluttered.
So having lived through this more than once, I got to thinking: how do I avoid this familiar predicament? Here are some tips that actually work.
How to Get Equipment for a New Hobby – On the Cheap!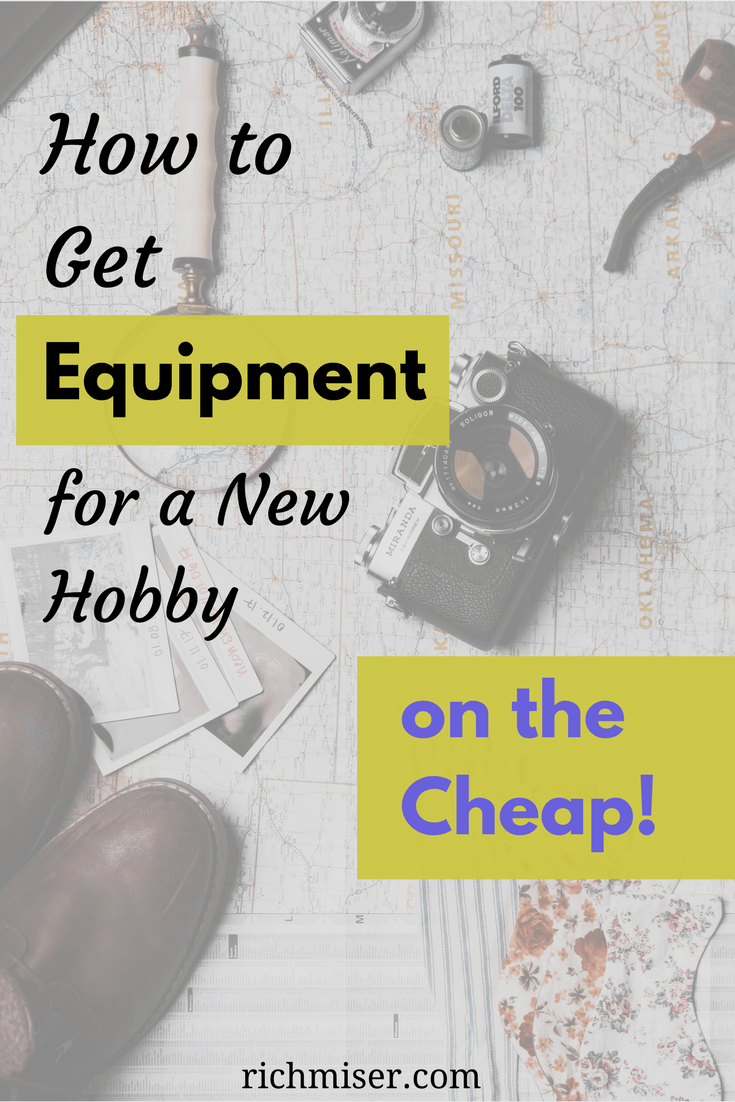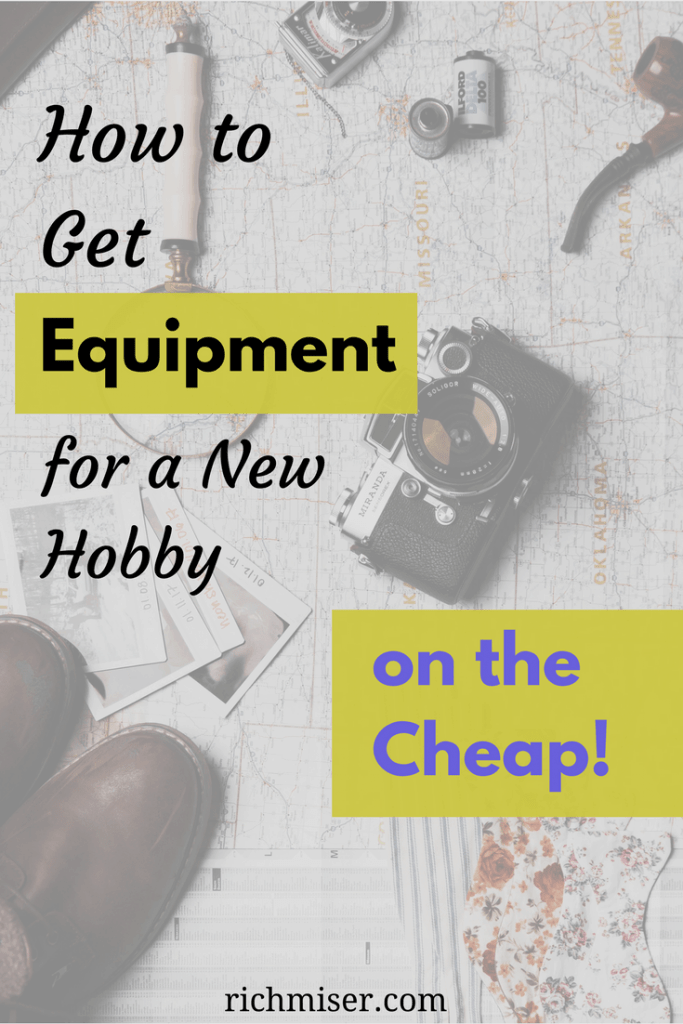 Rent the Equipment for Your New Pastime
If you can, start by renting, rather than buying, the equipment for your new pastime. In the world of sports, it's easy, for example, to rent things like paddleboards, skis, and bicycles. You may even find lesson-and-rental specials directly with the provider or on sites like Groupon.
And yeah, it quickly becomes more expensive to rent instead of buying. But for those first few times, when you're trying something out, I think it's better to rent. Especially since, if you're at all like me, you won't really take up around 80-90% of the new hobbies you try out.
But let's get more specific, with the paddleboarding example. Here in Miami, Groupon will get you a one-hour paddleboard rental for around $19 (regular price is $35) (factor in Ebates, discount codes, and whatnot, and the price is even less):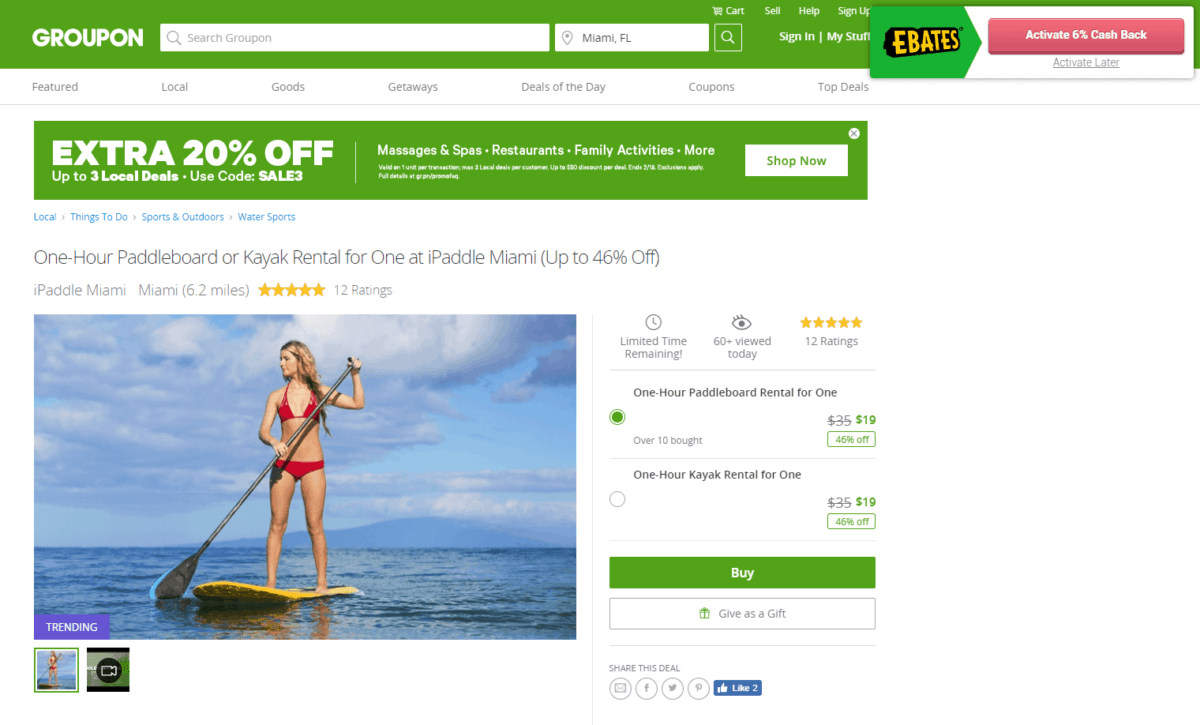 For a new paddleboard, a quick search on Walmart shows a price range that seems to go from around $165 to $280 (and probably more):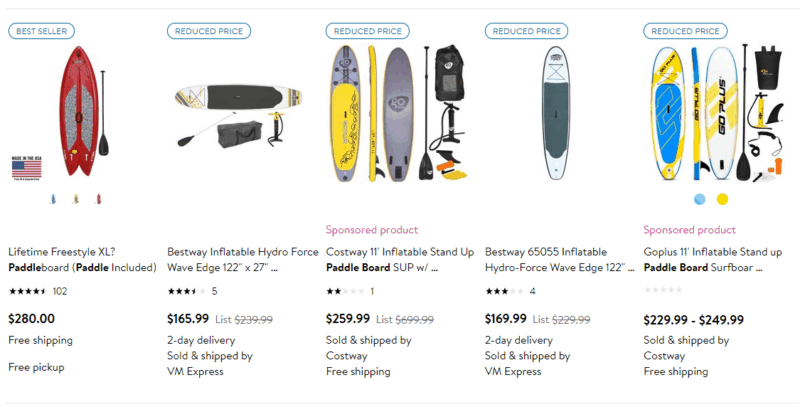 So, even if you pay full price for a rental, you'd have to go boarding about several times to even start approaching the cost of buying your own board. I think by the third or fourth time, you'll have a pretty good idea of whether you're still excited about the sport and want to pursue it. (And you won't have spent time, effort, and resources on things like cleaning and storing a paddleboard).
What I'm saying is that, since the vast majority of the time you'll wind up dropping the new hobby (meaning you'll try different things until you find one you really like and stick with), it's far better to spend a few bucks on trying it out, than to spend hundreds on expensive equipment you most likely won't use.
Buy Used
Let's say renting isn't really feasible, such as if you want to start a home workout routine (renting a dumbbell doesn't really make much sense). Well, in that case, try to buy used or open-box. Obviously, you'll save money.
(In my case, when shopping for exercise equipment, I wanted to buy used anti-friction socks for running -new ones can cost $15 per pair (!)- but my wife Lily and mom made so much fun of me that I didn't. I still think it's a good idea!)
Buy Entry-Level Stuff
This is a biggie that I myself have had impulse control issues with. I mean, when you're really excited about a new endeavor, you can be tempted to buy the best on the market. You can even justify it to yourself: "if I buy the best golf clubs and play better, I'll like it more and stick with it"!
The problem is that the best can be expensive, as the paddleboard example shows (where the highest-end paddleboards seem to cost over $1,000). The same goes for things like skis and bicycles, where you can spend several thousand on the high end.
What I've discovered is that you won't really get the benefit of the most awesome equipment if your skills are beginner-level. Do you really need a $5,000 bike with a whole bunch of gears and advanced brakes if you're just starting out? I'd say no. If you wind up becoming a competitive racer and will take on the Tour de France, that's another story. But, for most of us, a decent, entry-level bike will do.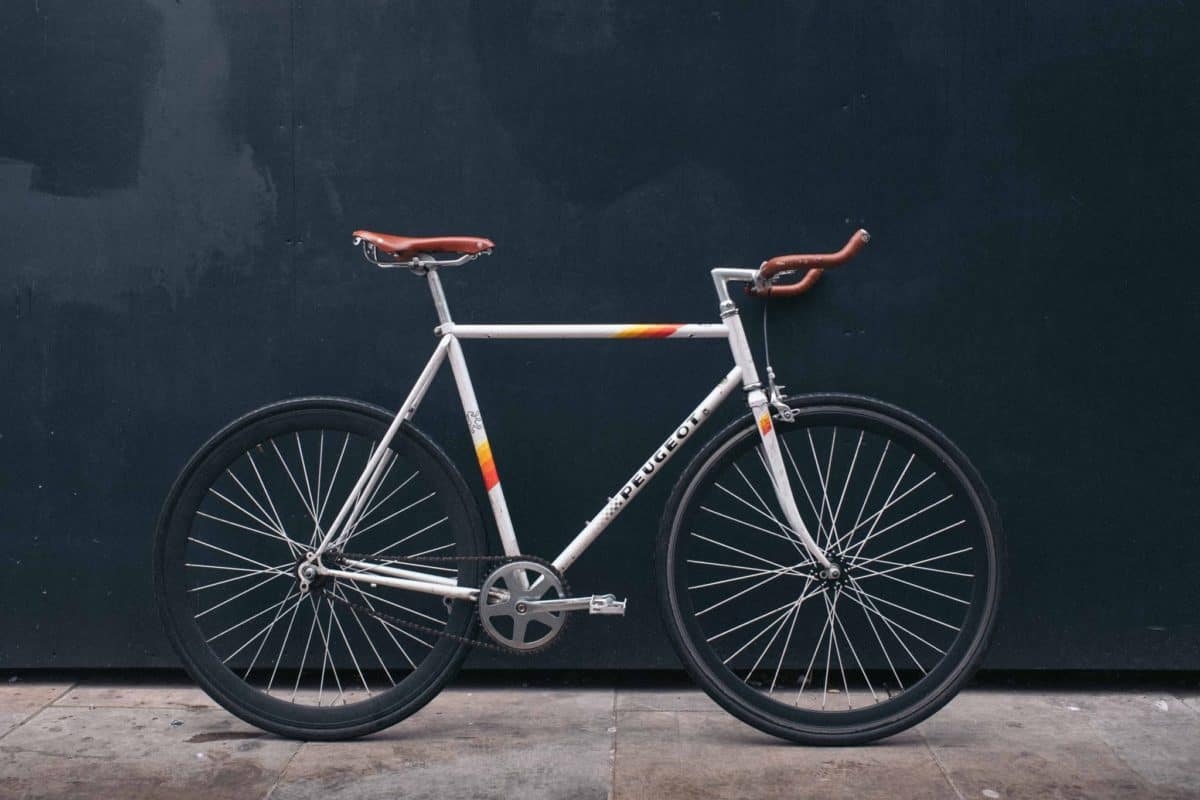 How to Find Good Beginner-Level Equipment
To find great equipment at the entry level, one good, "scientific" way is to find reviews (see my in-depth guide on review-hunting). You can also ask people that are involved in the activity, but I'd ask more than one person before buying, since opinions can vary.
Generally, what I think you'd be looking for would be equipment that serves the purpose you need it for, but that's at the lower end of the price range and has good reviews.
Buy the Minimum
For lots of hobbies, you can get just a minimum of stuff to start. An example would be a home gym workout, where a few resistance bands and a yoga mat can be enough to start basic strength training. So, you can probably begin with less than $100 of exercise equipment, especially if you do your aerobics outside.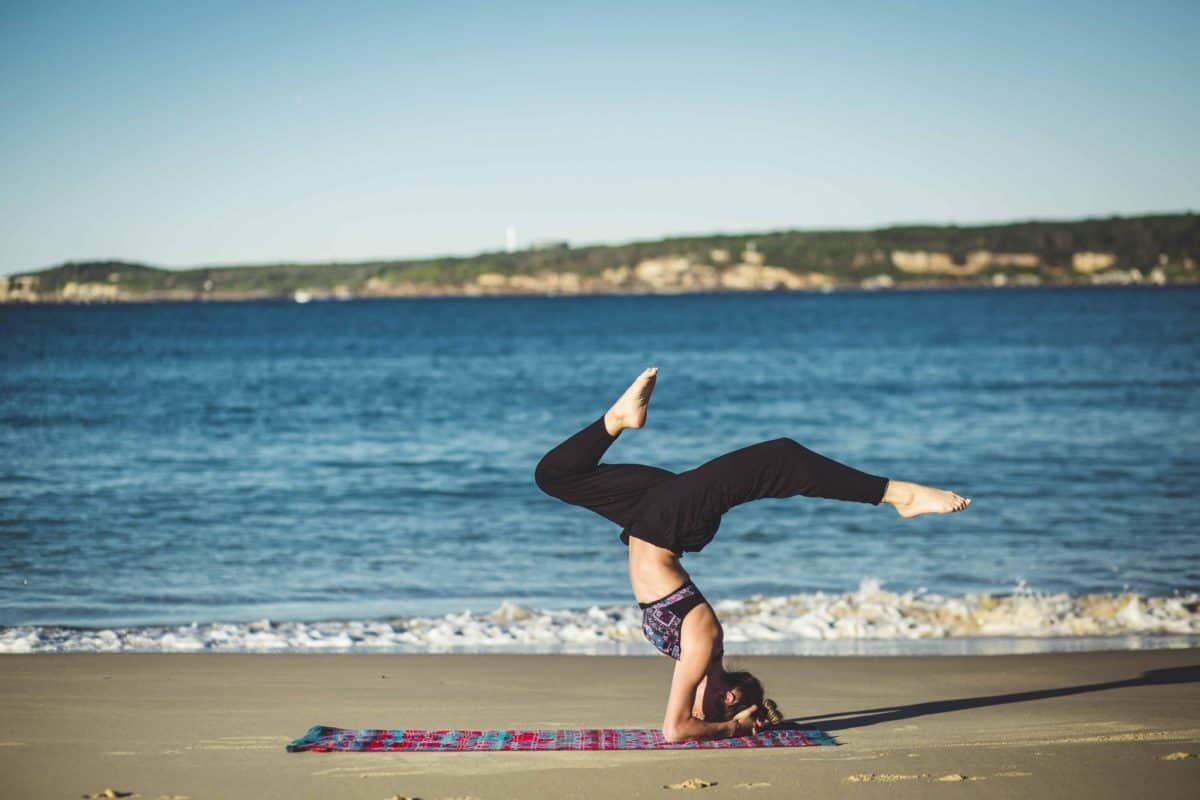 This is, I think, a much better path than rushing out to spend thousands on a loaded home gym, especially if you haven't been doing it for months (or years) and know that you'll stick with it over the long term. In fact, is there a more classic example of the aspirational impulse buy than the home gym workout machine that winds up as a clothes hanger?
Wait For Your Impulse Control to Return
This is one of the simplest (and most effective) life hacks that you can use on yourself. When you get all excited and your impulse control starts to slip, just pause, and sleep on it. Take a few days, or even a week. If you still want to start your new hobby after this cooling-off period, then start investing in it, using the tips outlined above.
Summing It Up
By all means take up a new pastime – I think it's good for you! But also protect your treasury by avoiding the mistake of immediately going out and buying thousands of dollars' worth of equipment. Keep that cash by:
Renting
Buying used
Getting the minimum
Buying entry-level stuff
Giving yourself a cooling-off period before buying anything
Here's to exploring what life has to offer, at a reasonable price!
---
How do you control your equipment purchases for new hobbies?