Are you anywhere between 4'11" and 5'3" tall? Then you understand the struggle of shopping for clothes! The retail industry usually designs stuff for women that are an average of 5'5" tall, so anyone that's significantly shorter will have issues with the garment fitting properly.
Along those lines, one of my friends from law school read my recent post called Where to Get Nice, Cheaper Party Dresses for Summer Events and asked me if I could do something similar but for petite, wear-to-work outfits, since she's petite and wanted more shopping options for petite work pants, petite pencil skirts, and petite dresses for work. You know, the usual staples. I couldn't be more flattered with her request, and quickly accepted the challenge.
So for all my fellow petite, amazing women under 5'3" (I'm 5'2"), I hope you get inspired to refresh your wardrobe and look your best, embracing all of your awesomeness! 🙂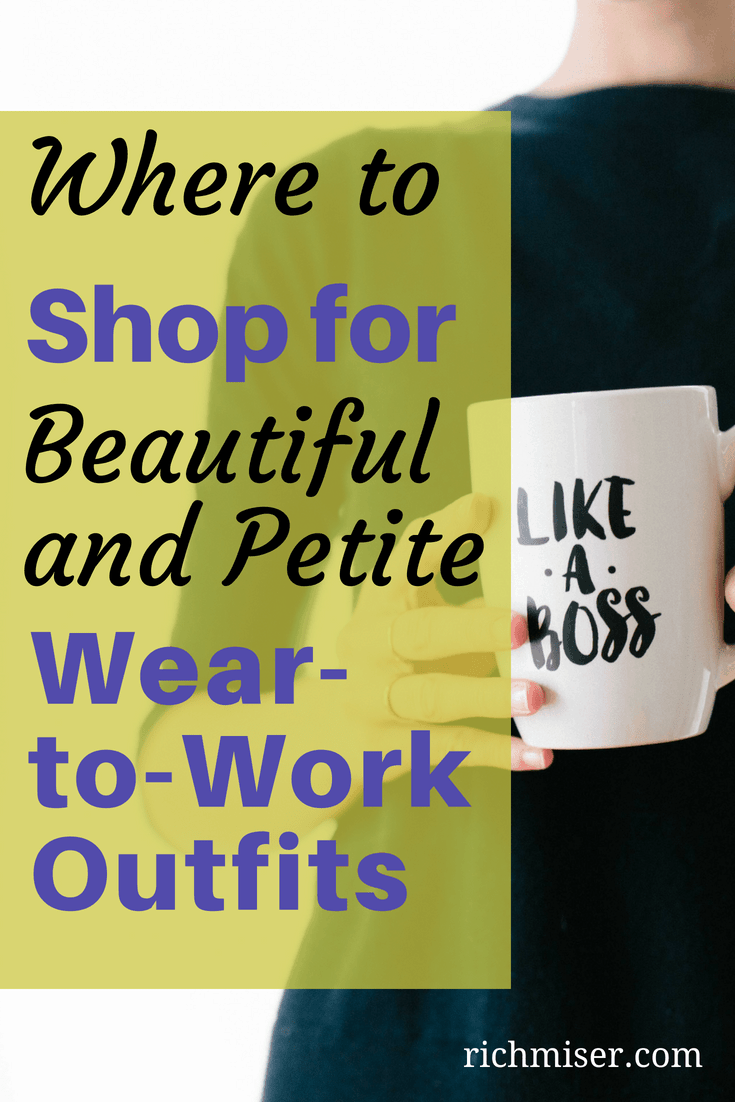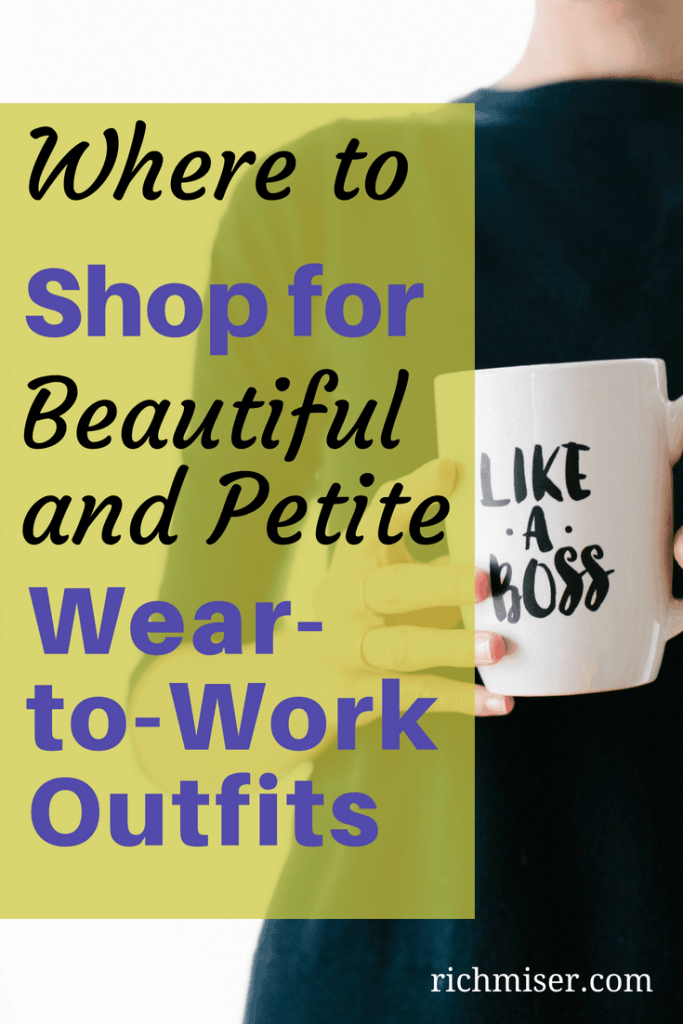 Up Your Wear-to-Work Outfits Game At These Stores:
Asos is a British online fashion store that sells private brands, as well as its own. It carries trendy pieces, including petite cocktail dresses that go from desk to cocktail party! If you're looking for a petite pencil skirt or blazer that's more classic but fitted, they have it too.
Shipping is free if you spend over $49.99, or you can pay $4.99 otherwise. However, if you feel like you're going to be ordering frequently from Asos, you might consider their Premier Delivery service for $19 a year, which gives you unlimited two-day shipping with no minimum order. Oh, and you can use Ebates!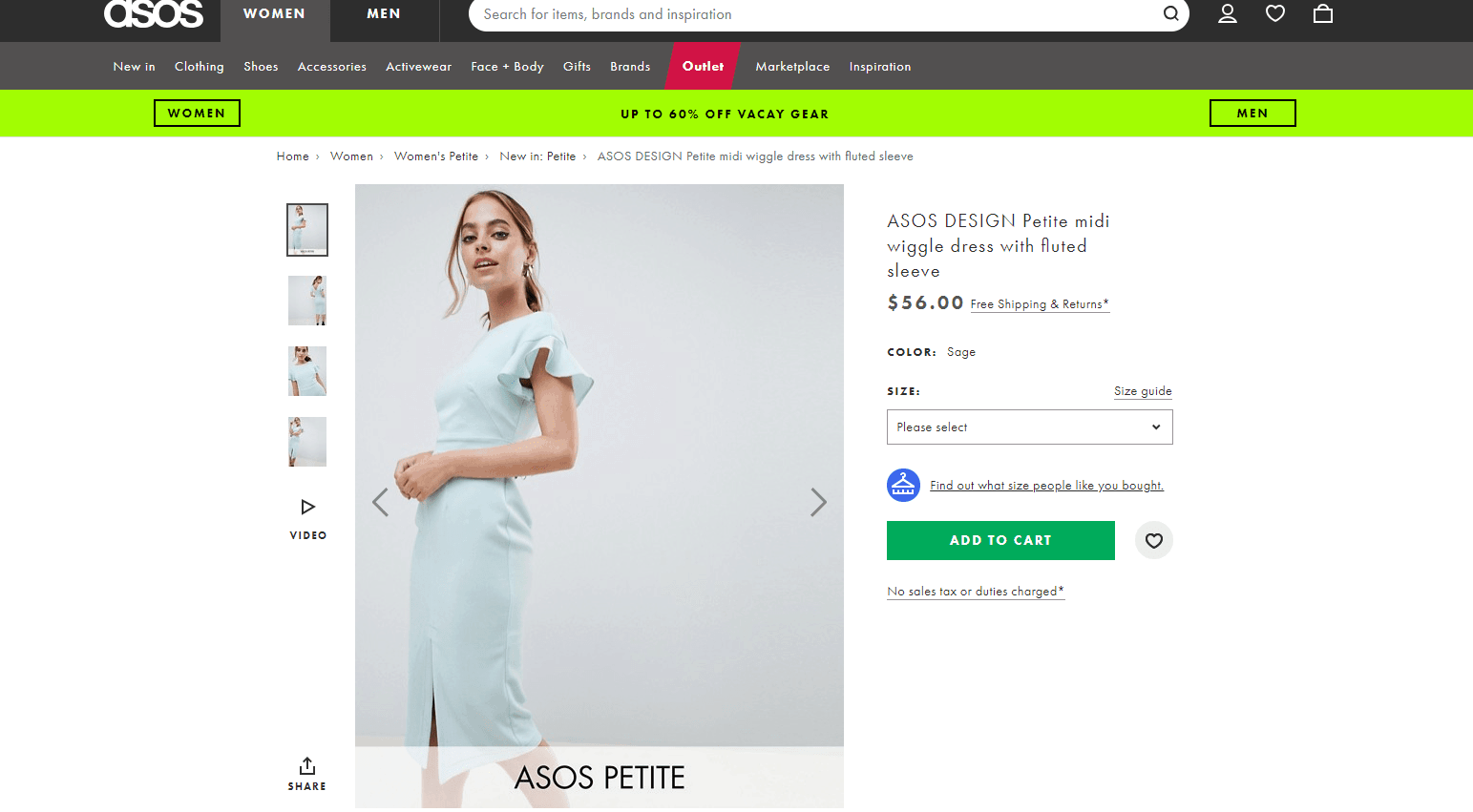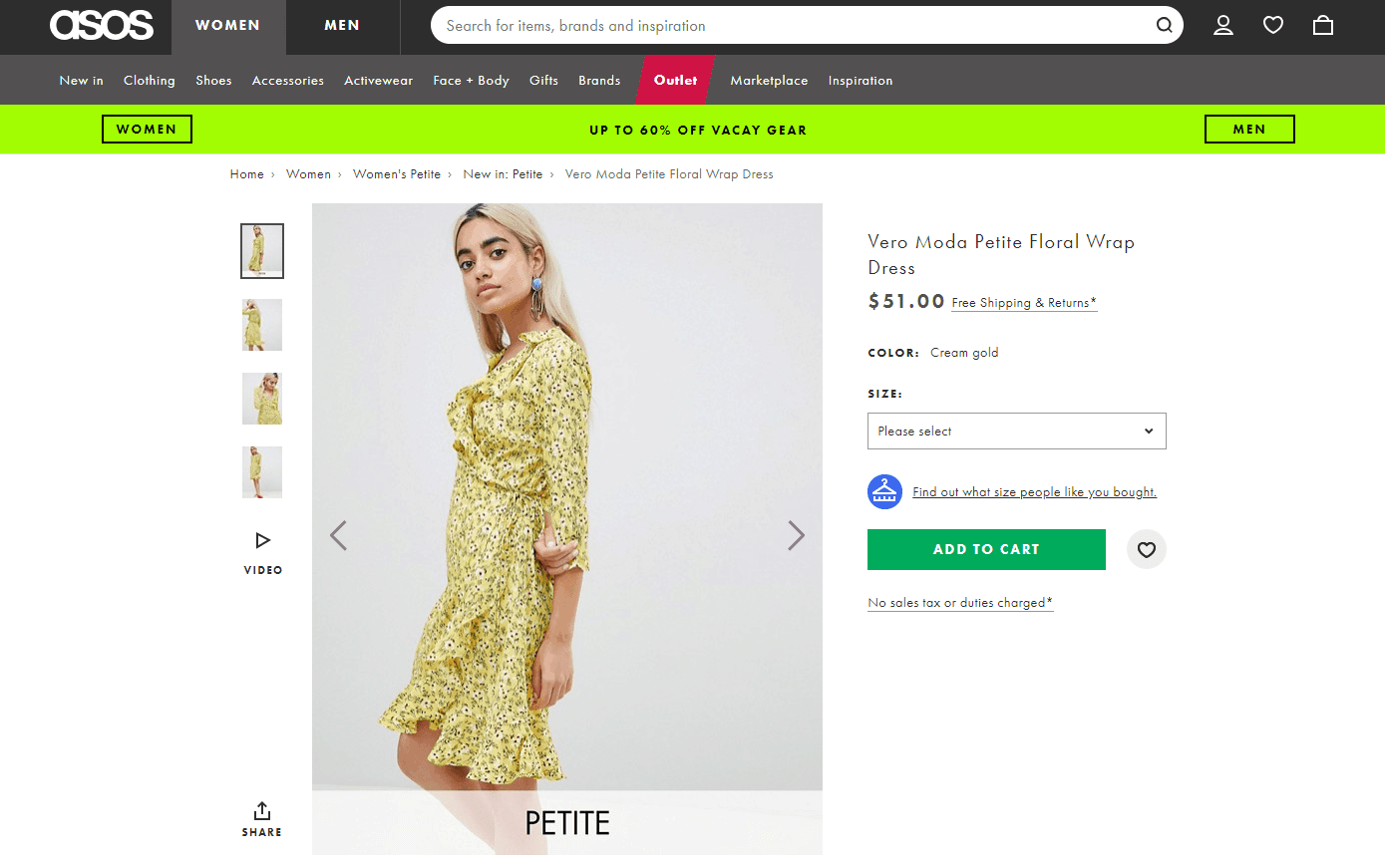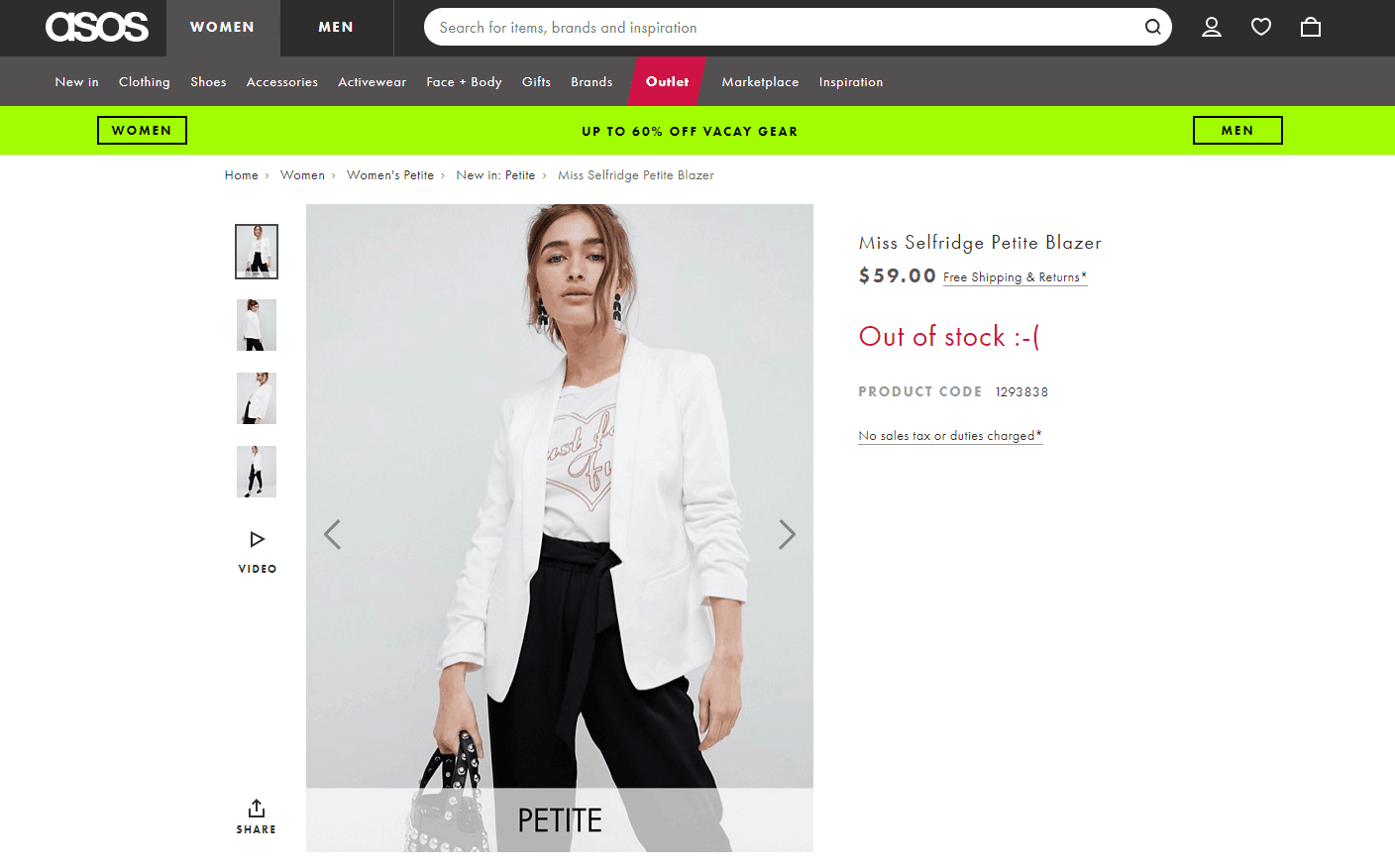 This UK-based store has a nice selection of petite clothing and ships worldwide. Just select the "clothing" category and, within that, "shop by fit". Then, the drop-down menu will show you a good selection of petite cocktail dresses and classic petite dresses for work
They ship worldwide from the UK, but the sizes are US sizes. They usually have free shipping for orders over $50. The bad thing is that returns are not free, so you need to pay close attention when you order and read the descriptions and measurements.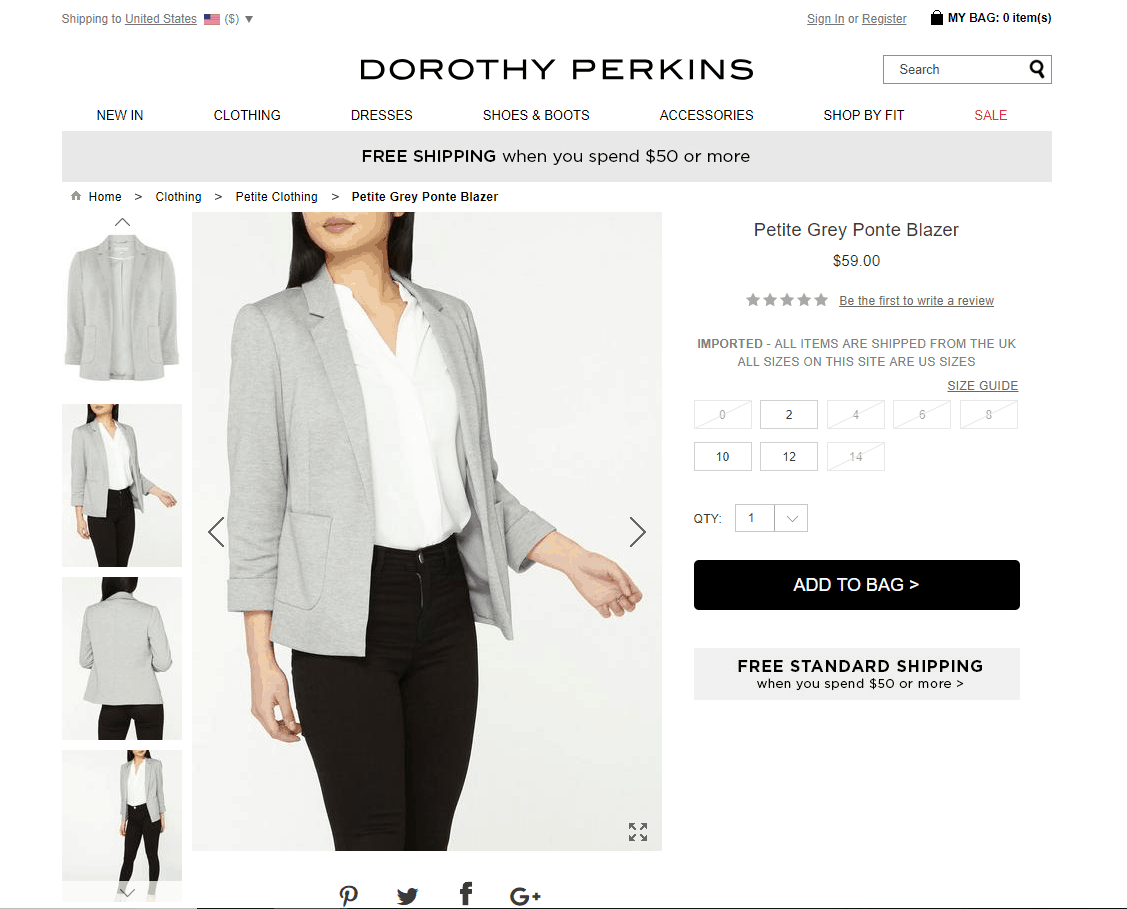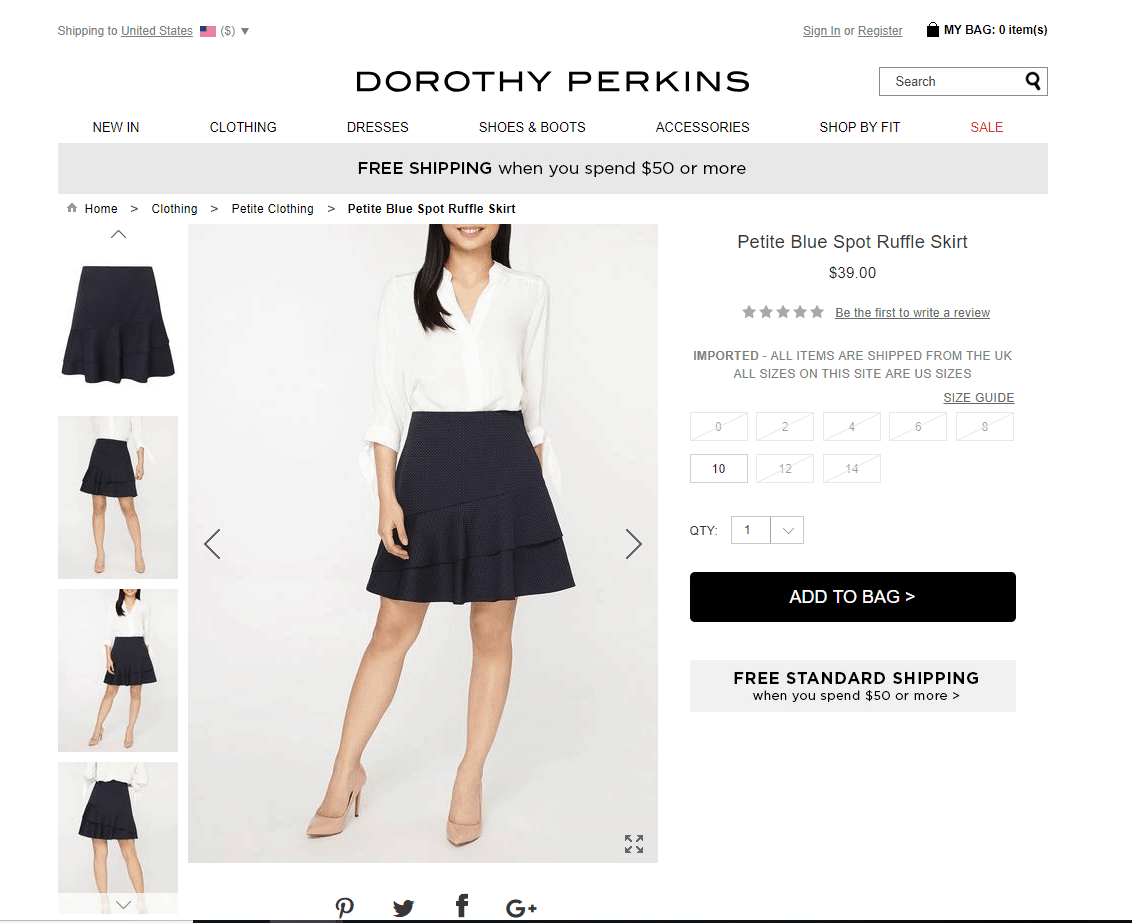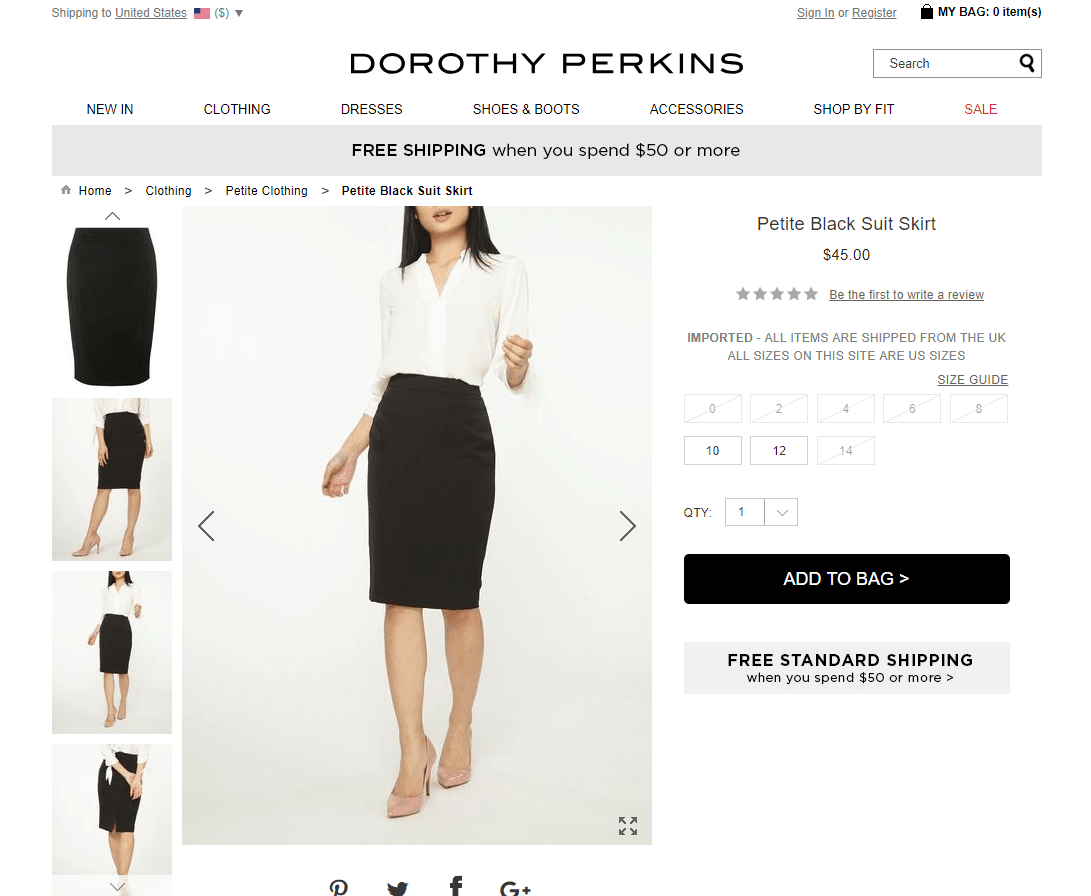 WHBM makes some of the most beautiful petite dresses for work, and their blazers are also very flattering! If you shop with them frequently, they send you coupons, which a lot of people swear by. If you buy online, don't forget to use Ebates!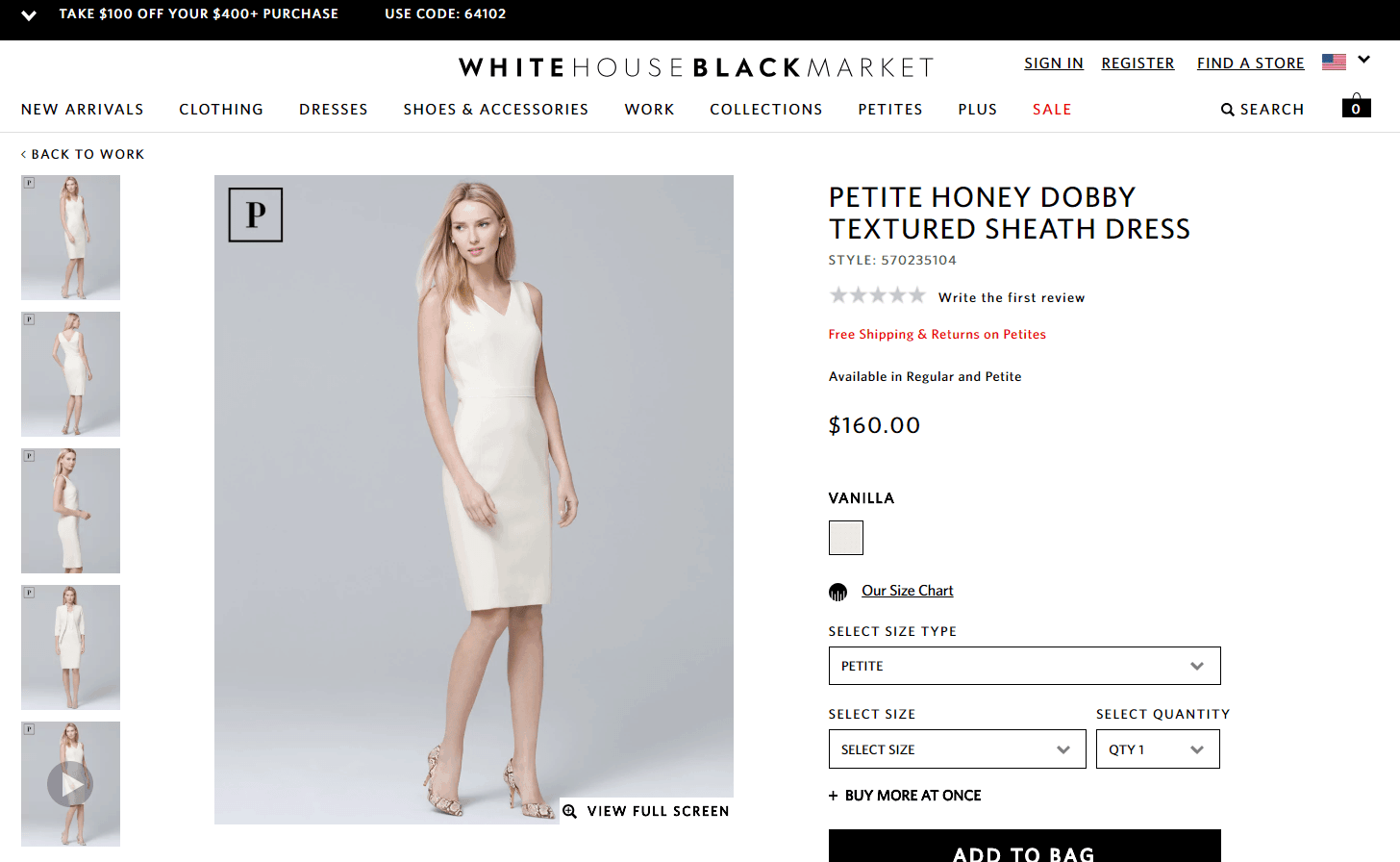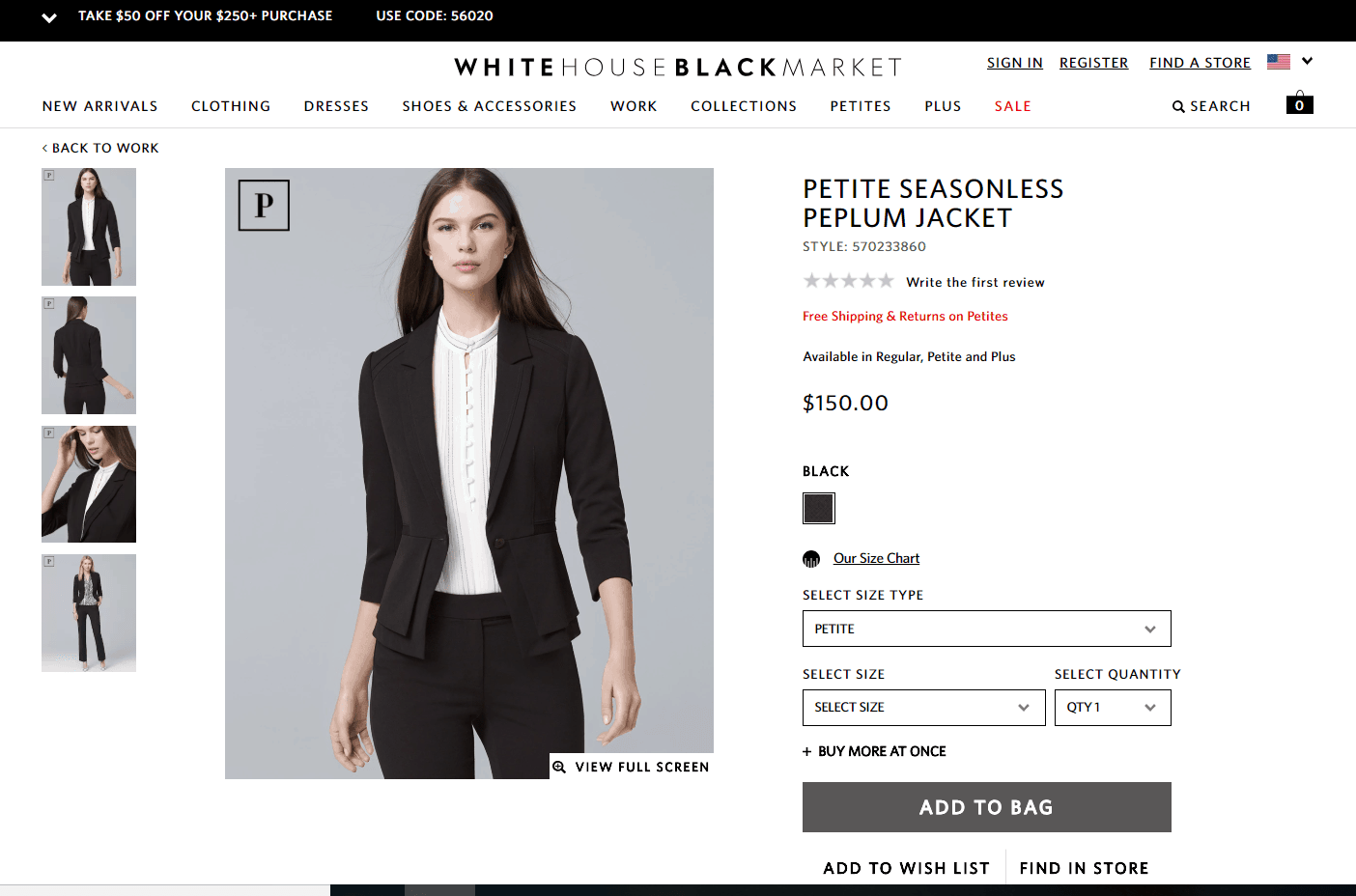 This British fashion brand is available online and in select Nordstrom stores. It's got free shipping and return on all orders, with no minimum. Topshop carries trendy pieces that you can throw together to come up with perfect wear-to-work outfits.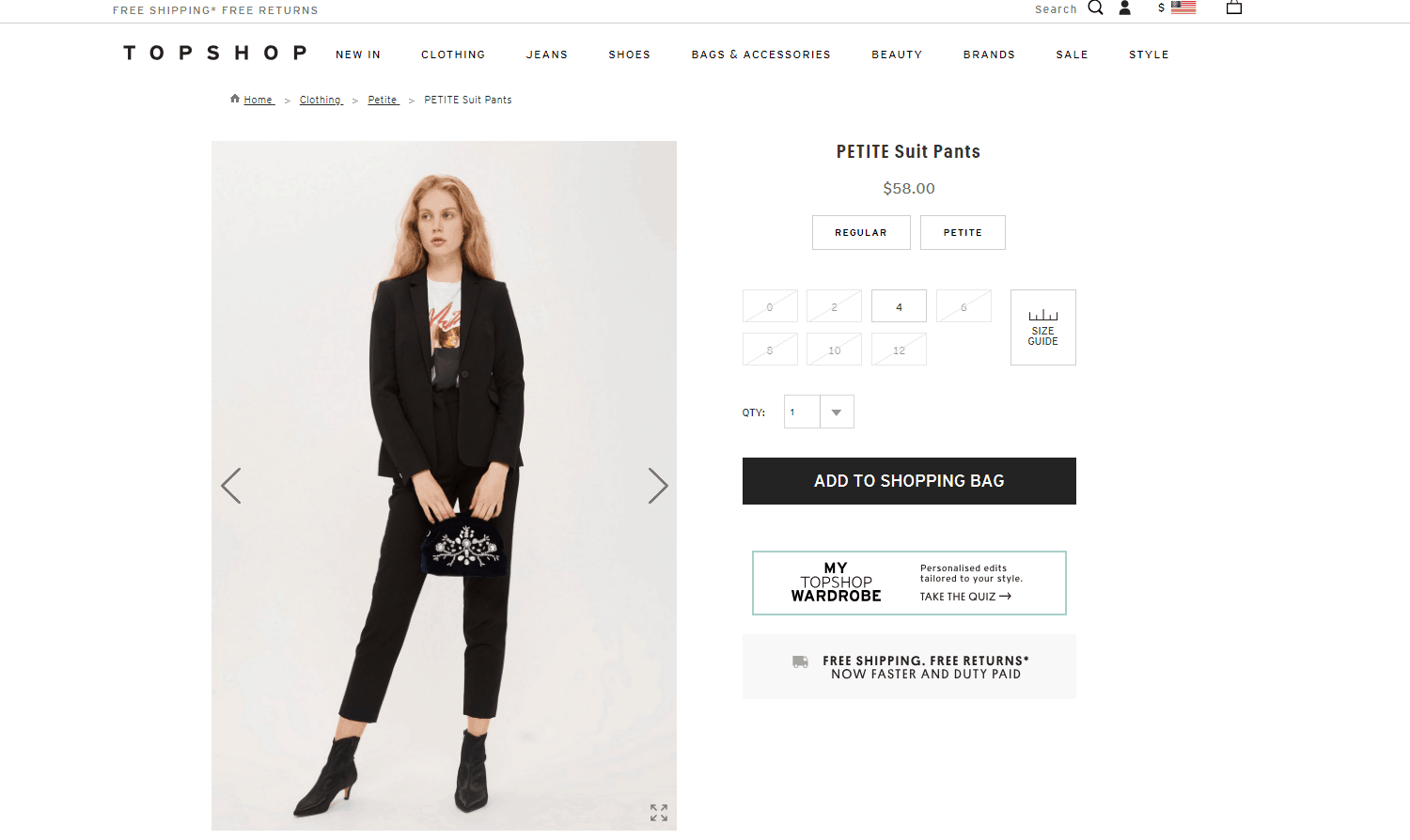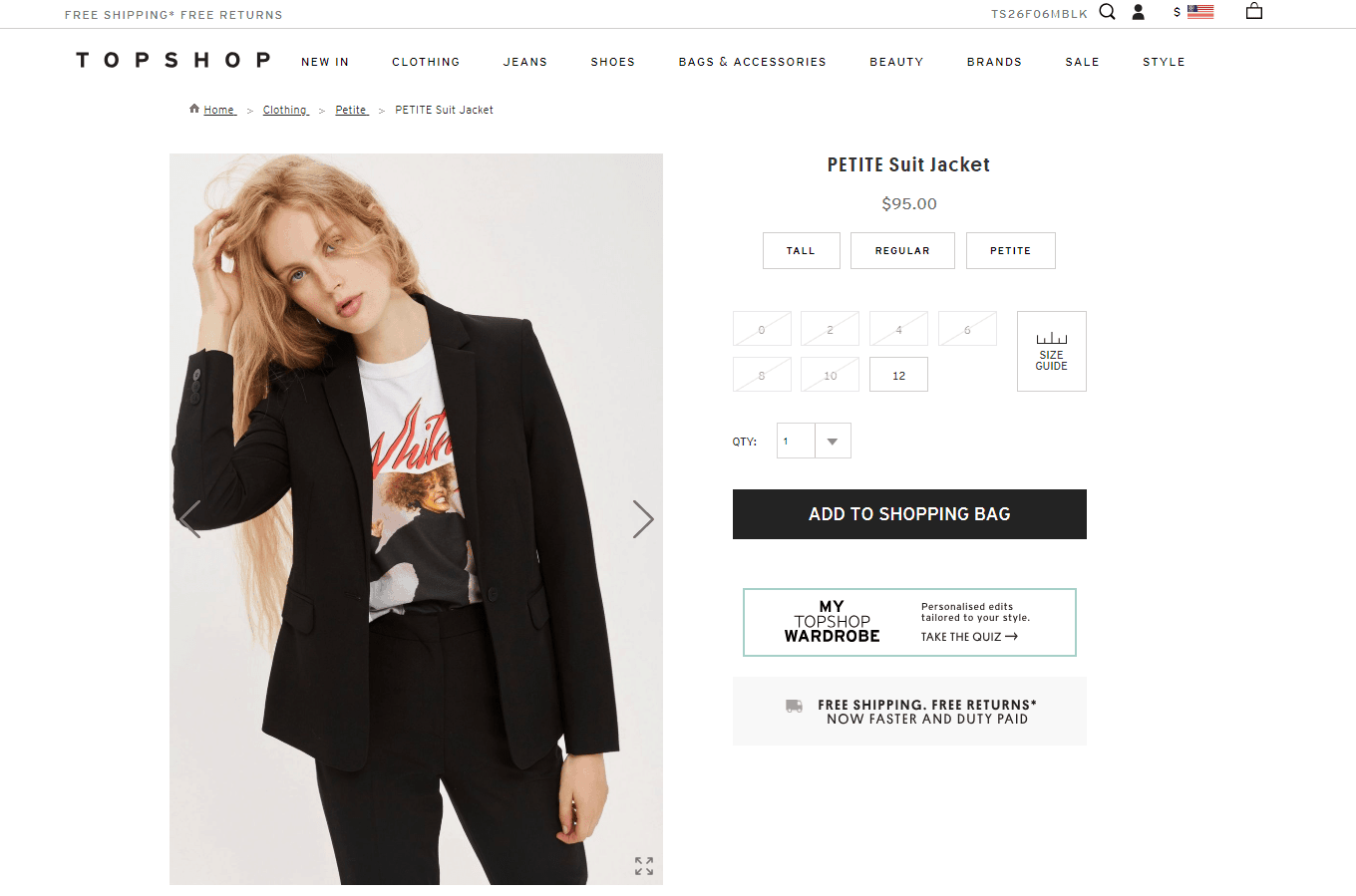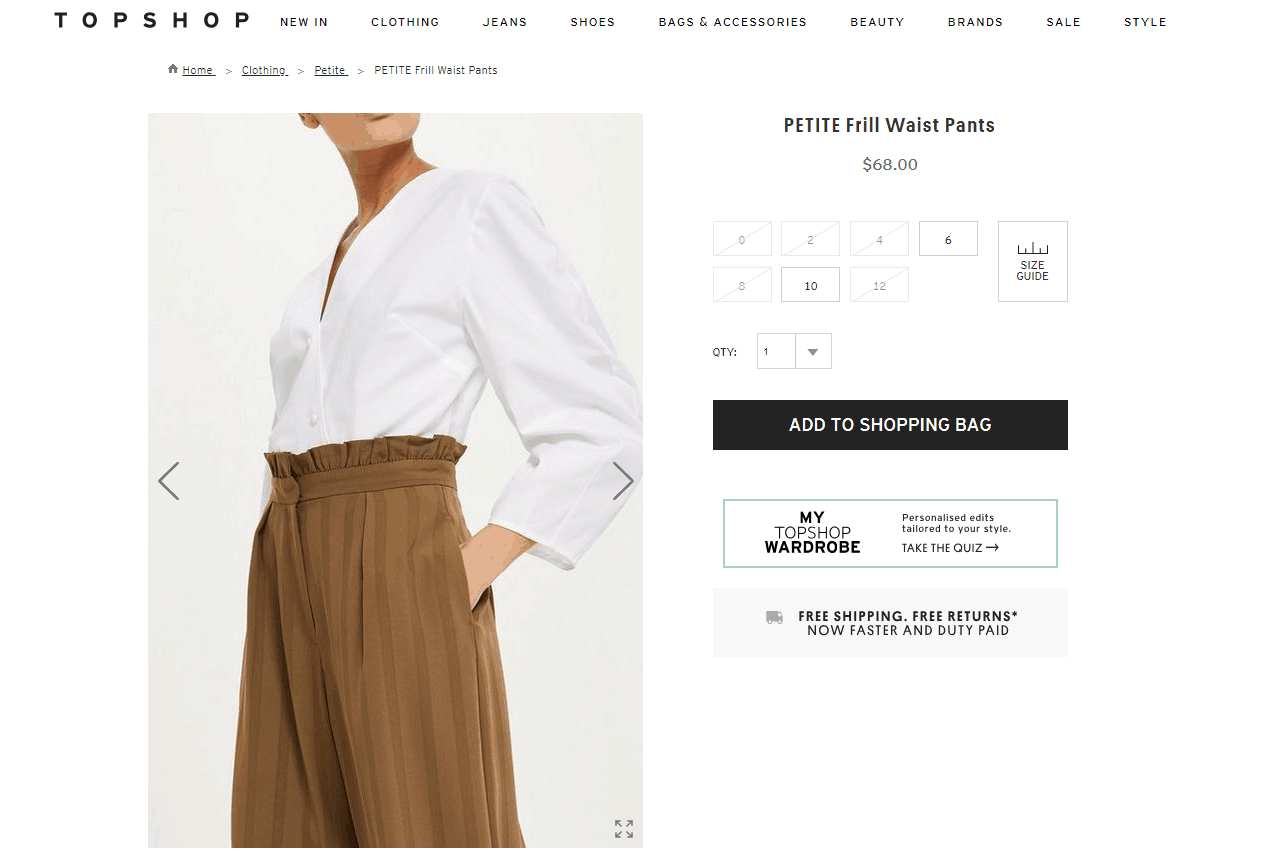 Banana carries classics with a small twist based on what's trending that season, but not so much as to make it too flashy or trendy. You're basically guaranteed to find petite work pants and petite dresses for work, in at least black and navy. So head to Banana to get your staples covered and a cute blouse or dress, too! Don't pay full price, since they usually have some type of sale going on or about to happen. 😉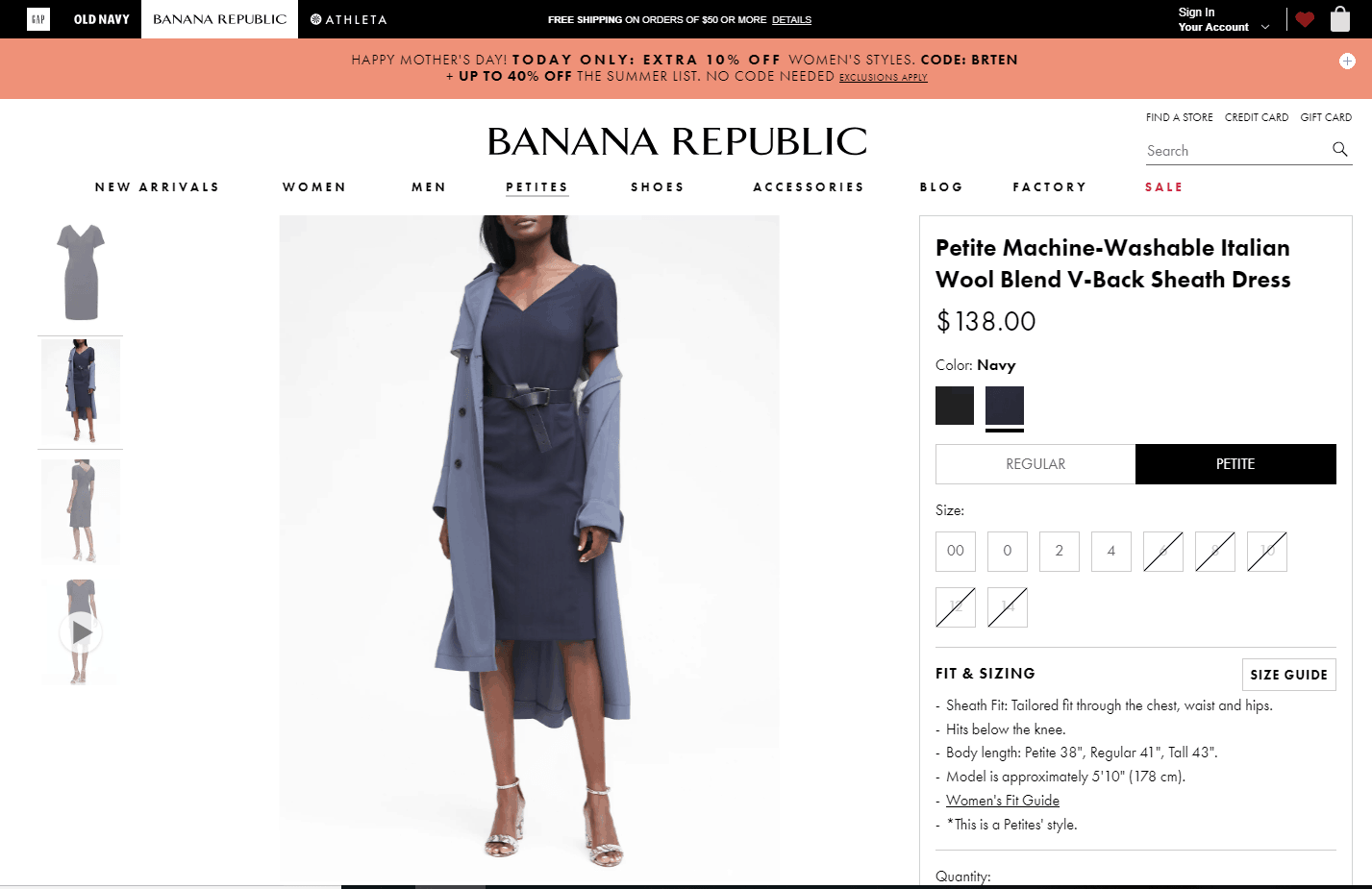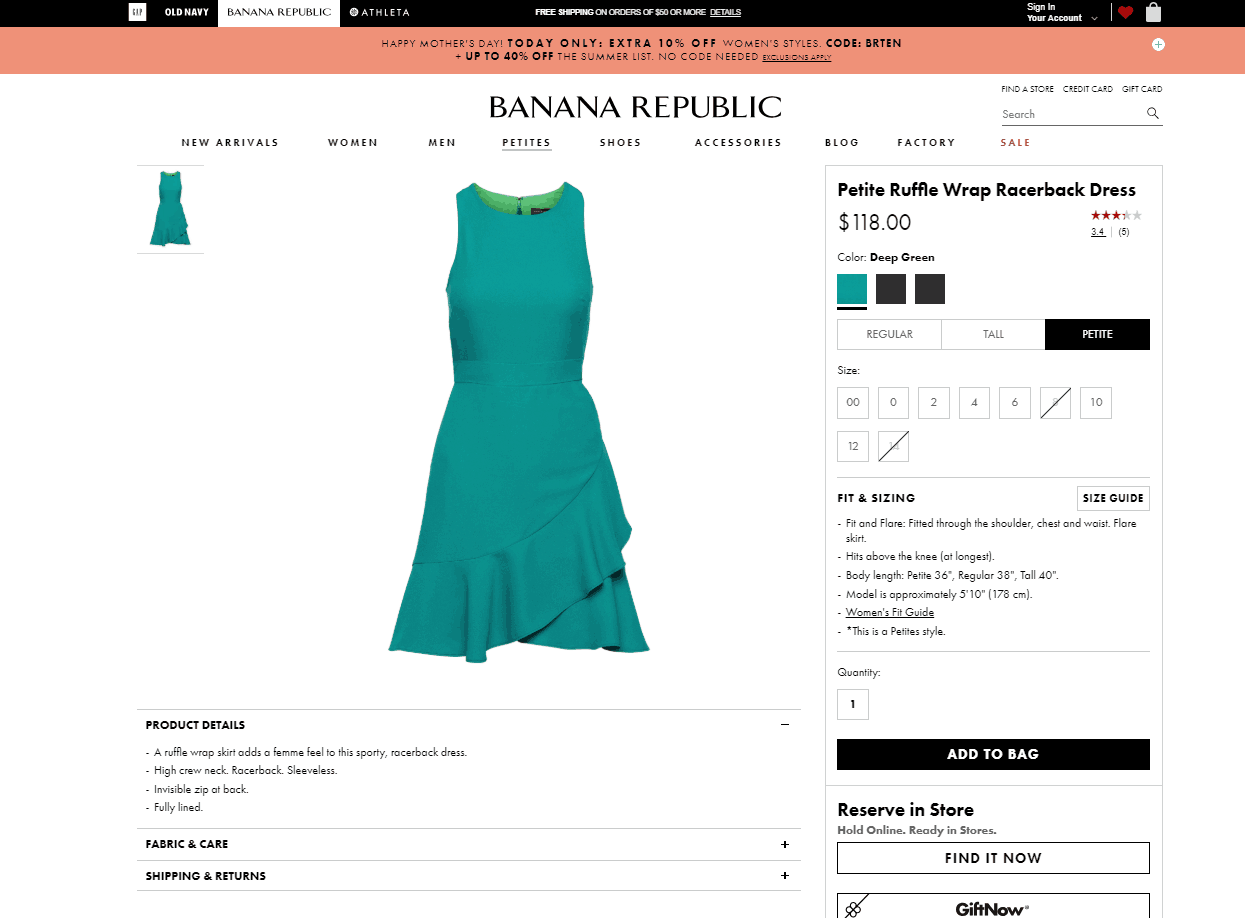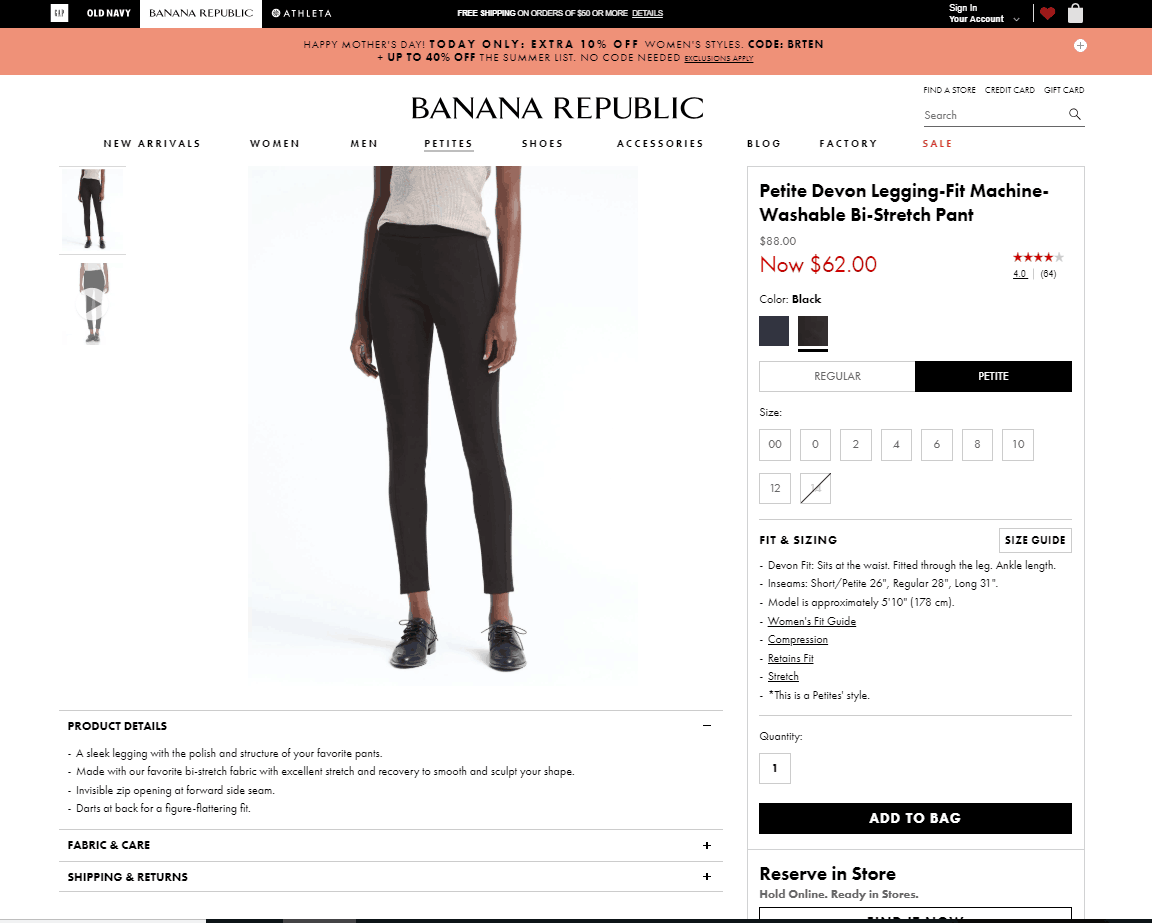 One of the first stores that come to mind when you think about putting together wear-to-work outfits! This is where you can shop for good-quality classics like petite work pants and petite pencil skirts, plus flow-y blouses and cardigans to mix and match!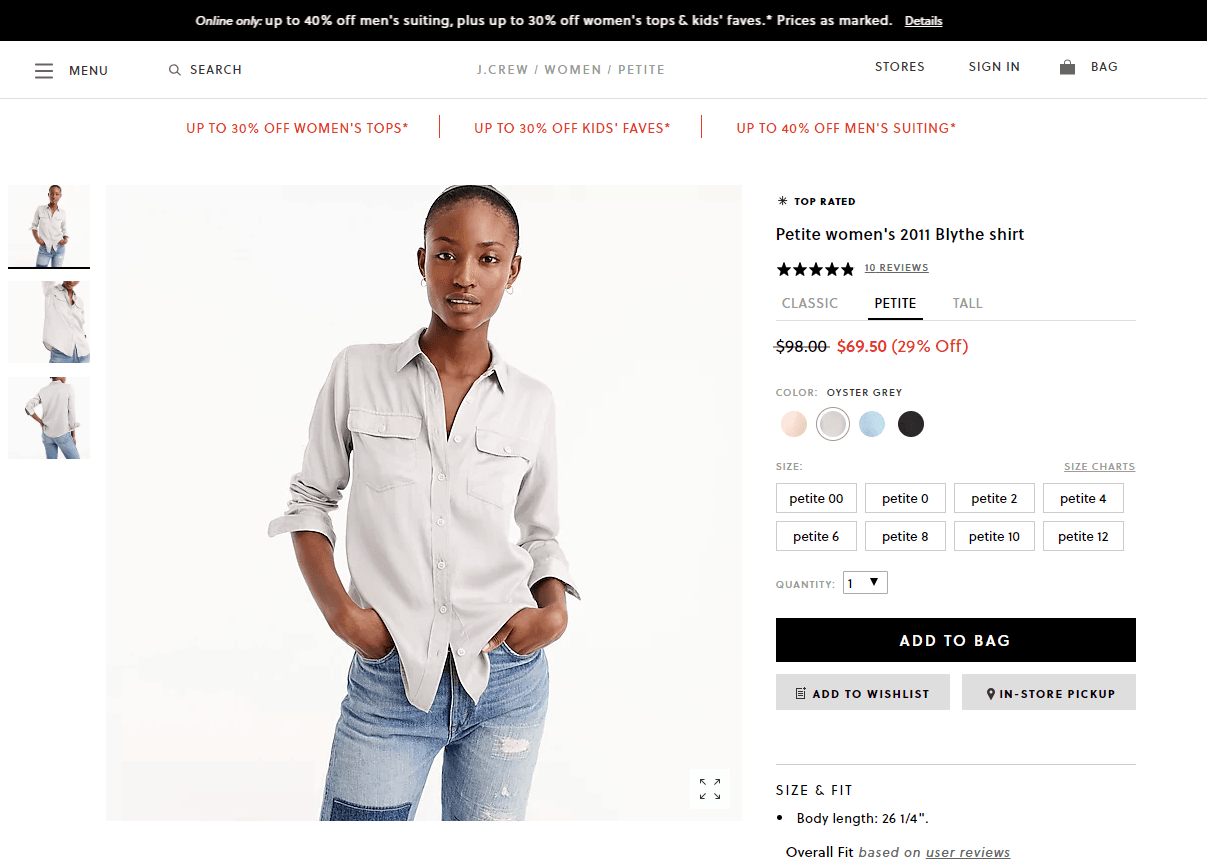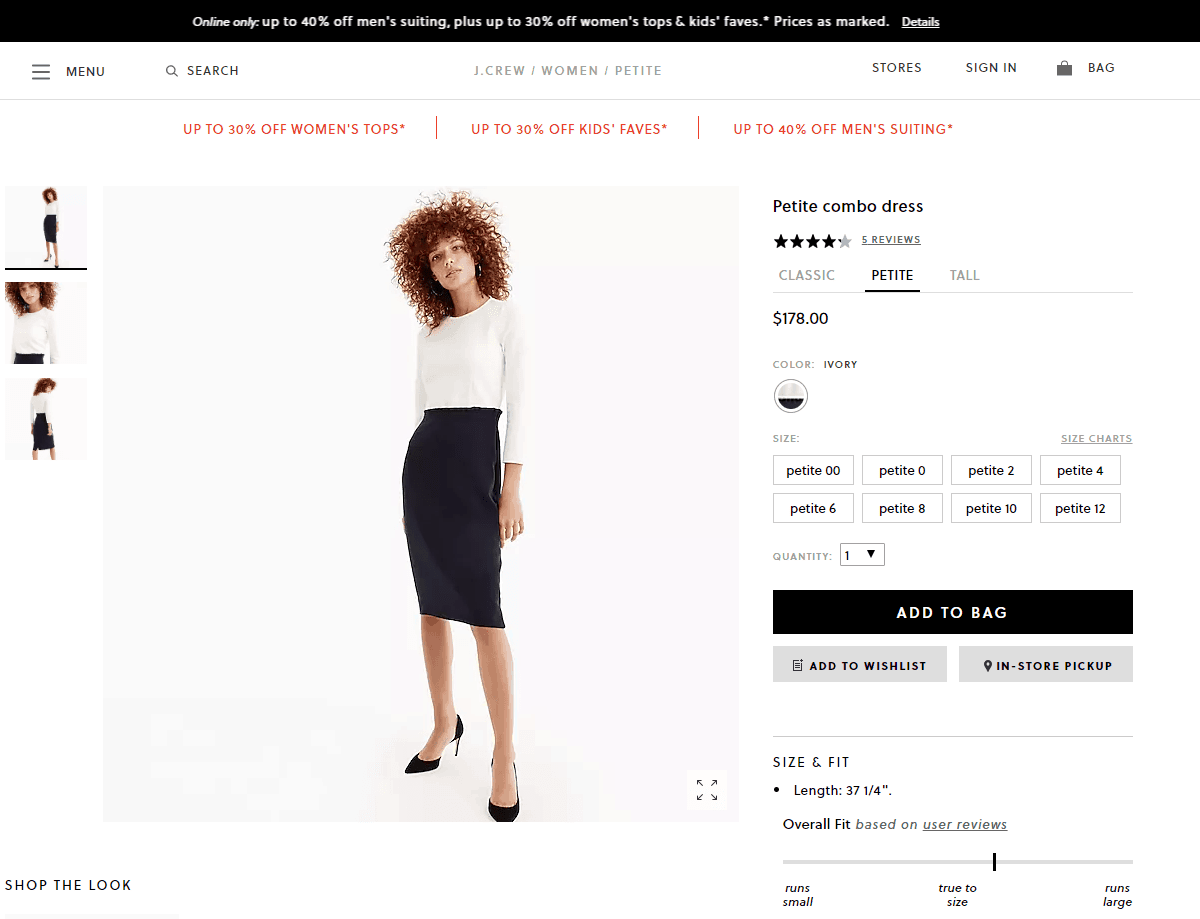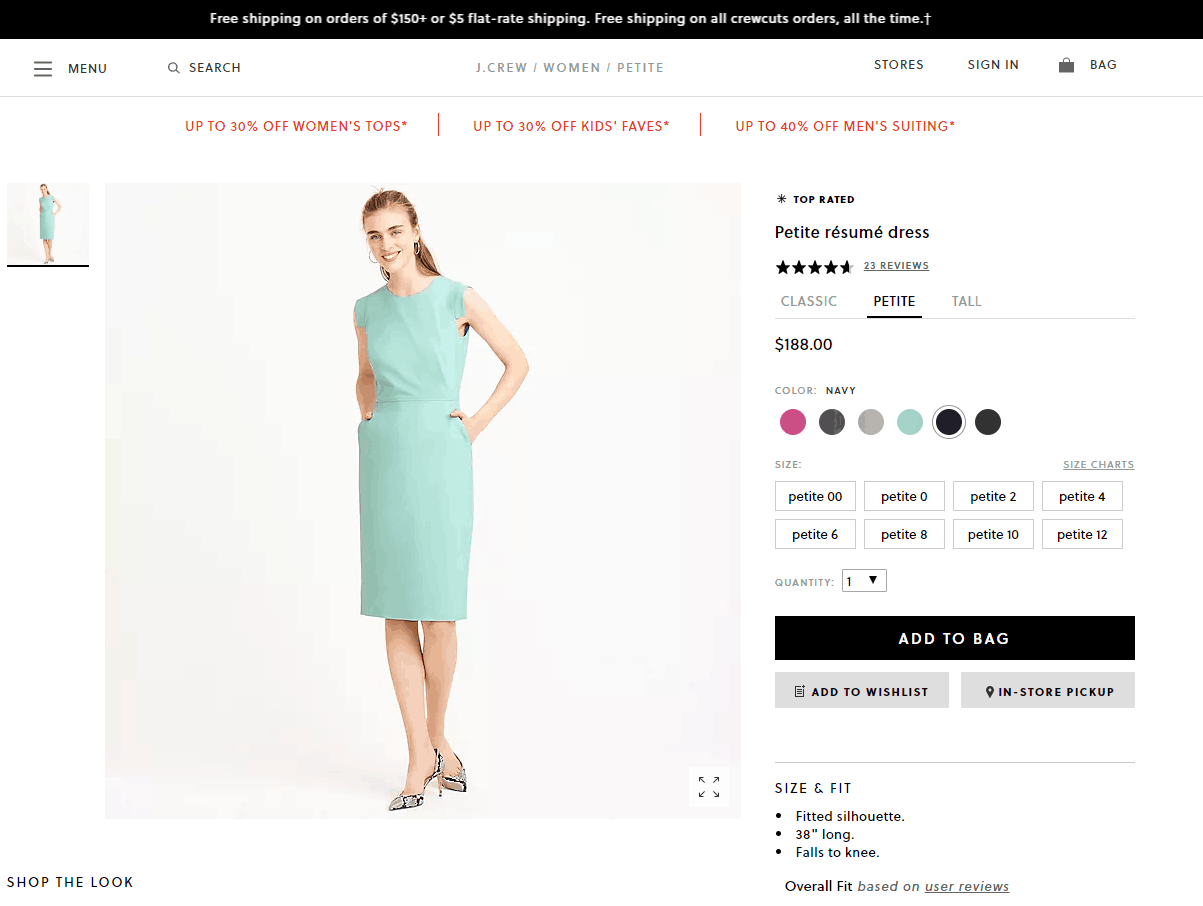 Like J. Crew, but less pricey. They carry classics and pretty prints so you never get bored with the same look. Also, teachers and students get 15% off!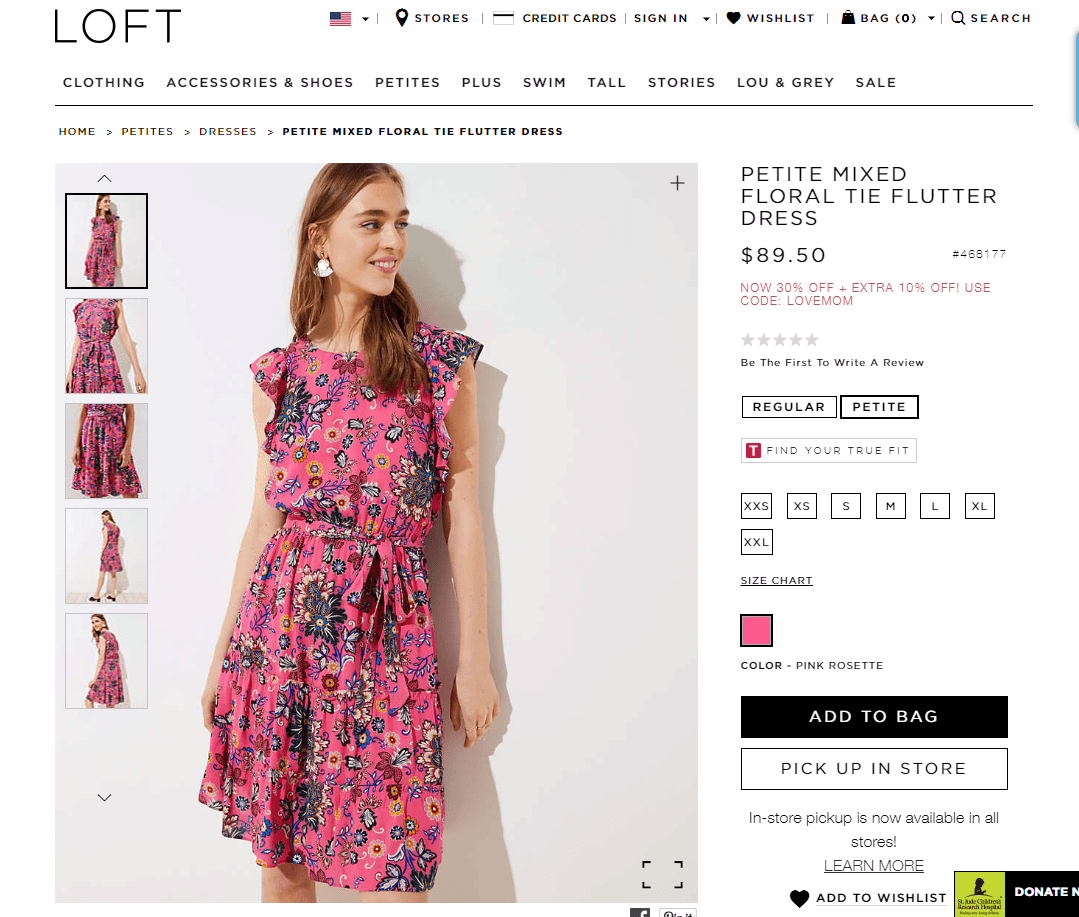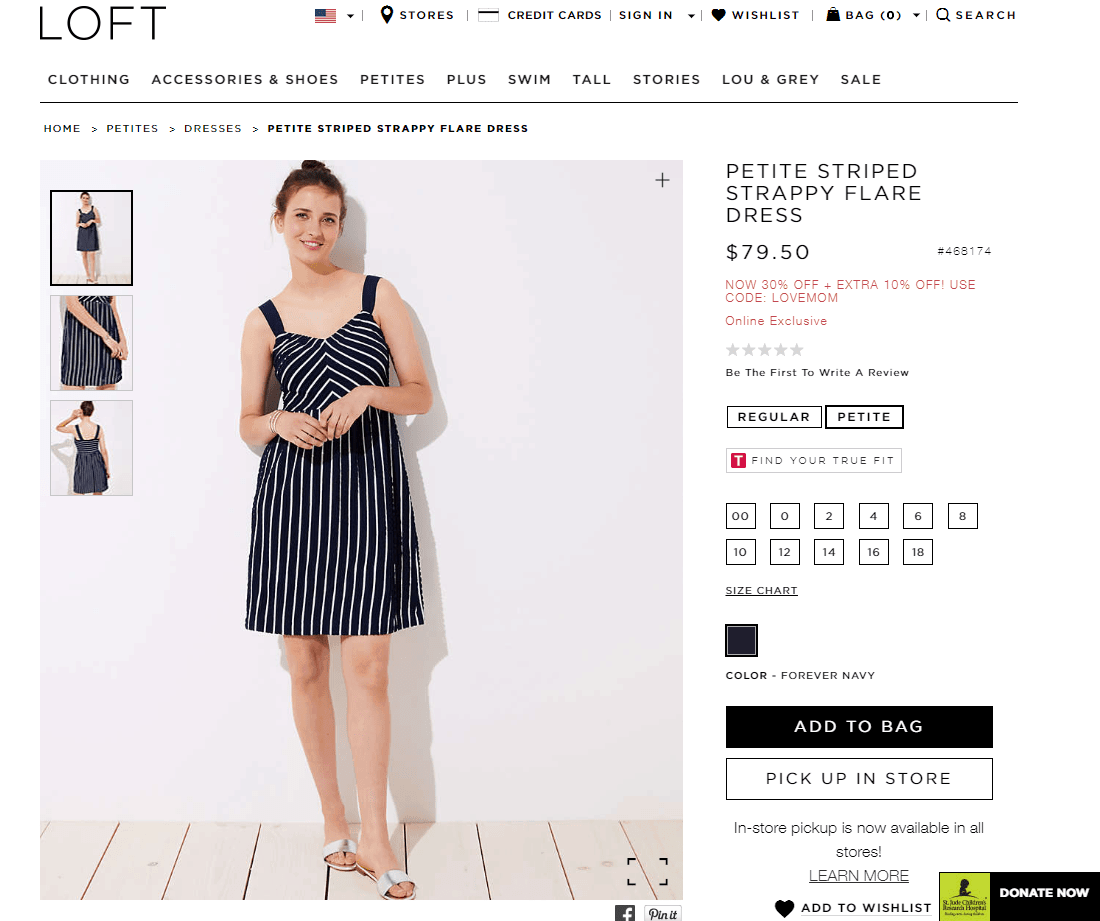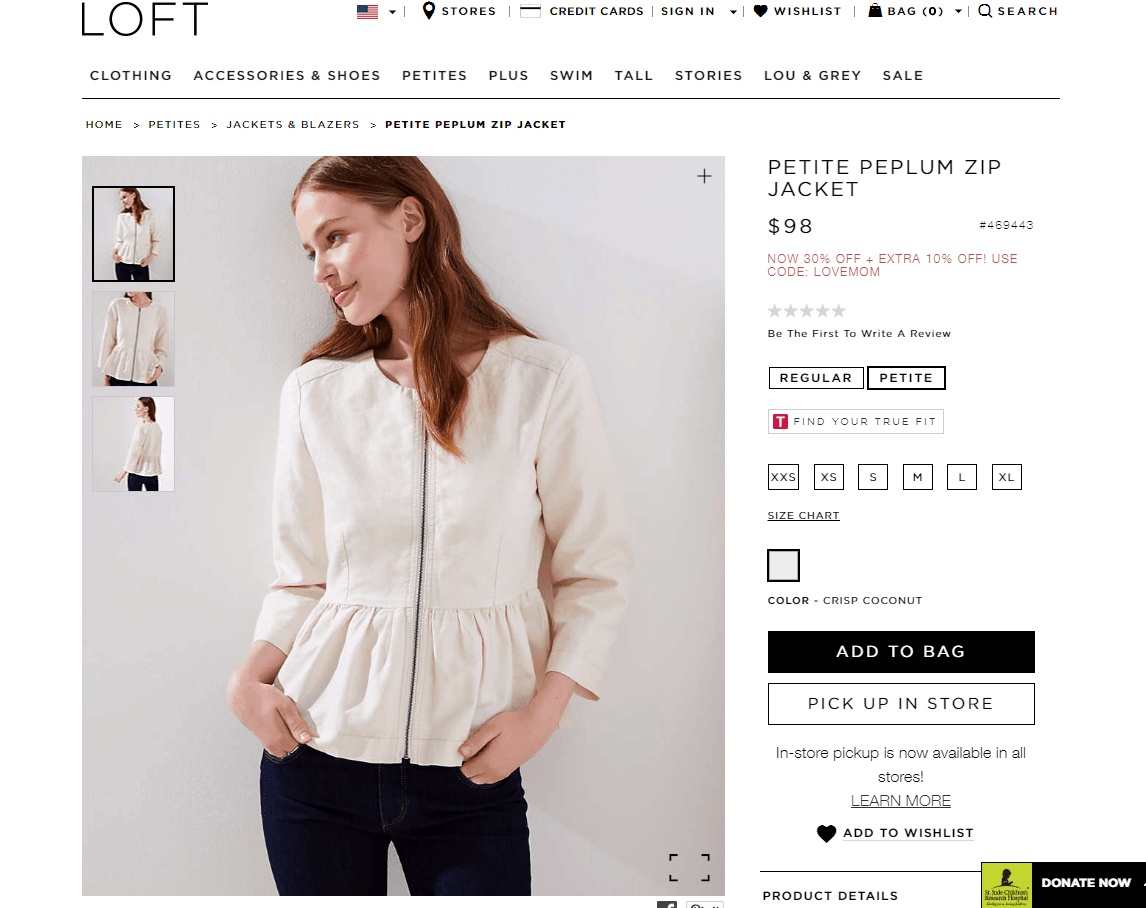 Just select the tab that says "Women", and you will find "Petites" on the "Special Sizes" section. Voila! There's T.J maxx's petite shop! If you see something you like and can wait until the price goes down, I suggest you click on the heart icon and create an account. That way, you can keep track of your loved items and wait for the price to drop a bit. Bear in mind though, that some stuff sells quickly and you might lose the item, so if you aren't willing to risk it, then buy it while it's available. Shipping is free for orders of $89+, and you can return items for free at retail locations.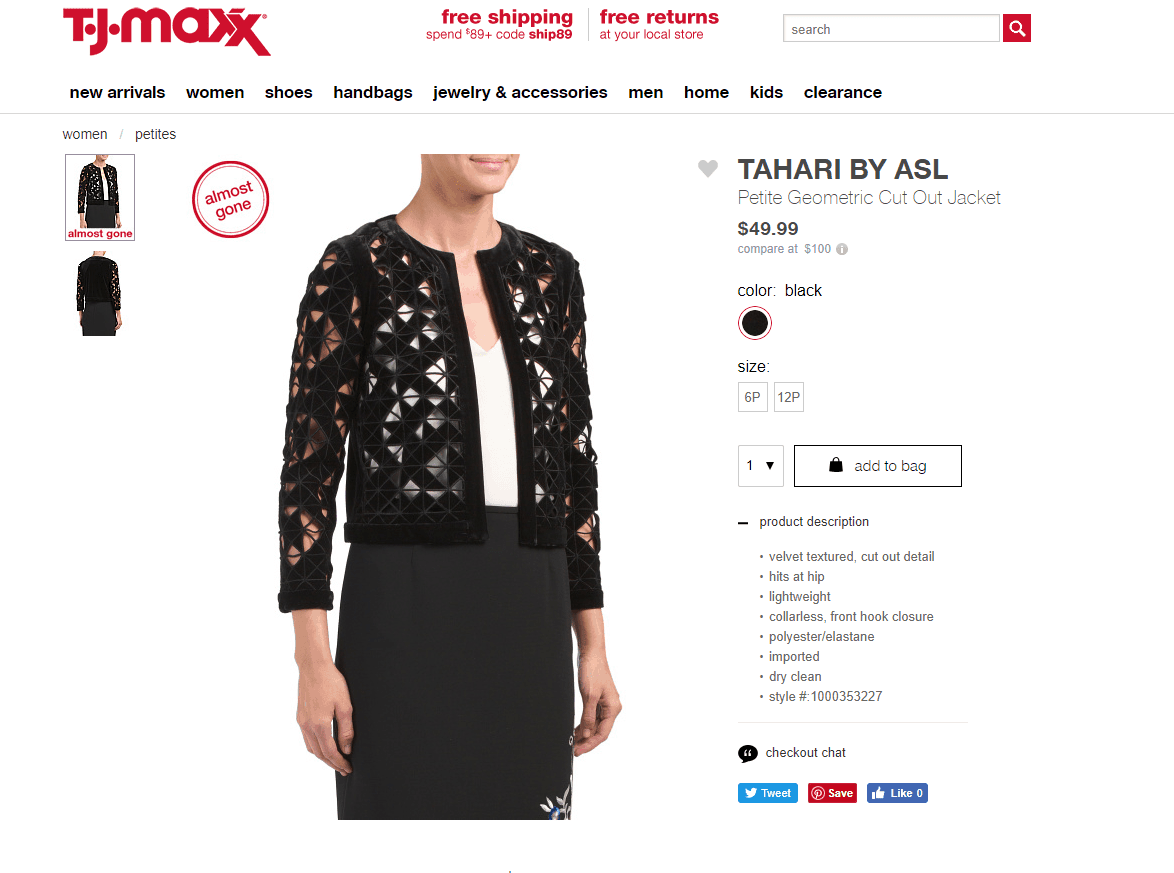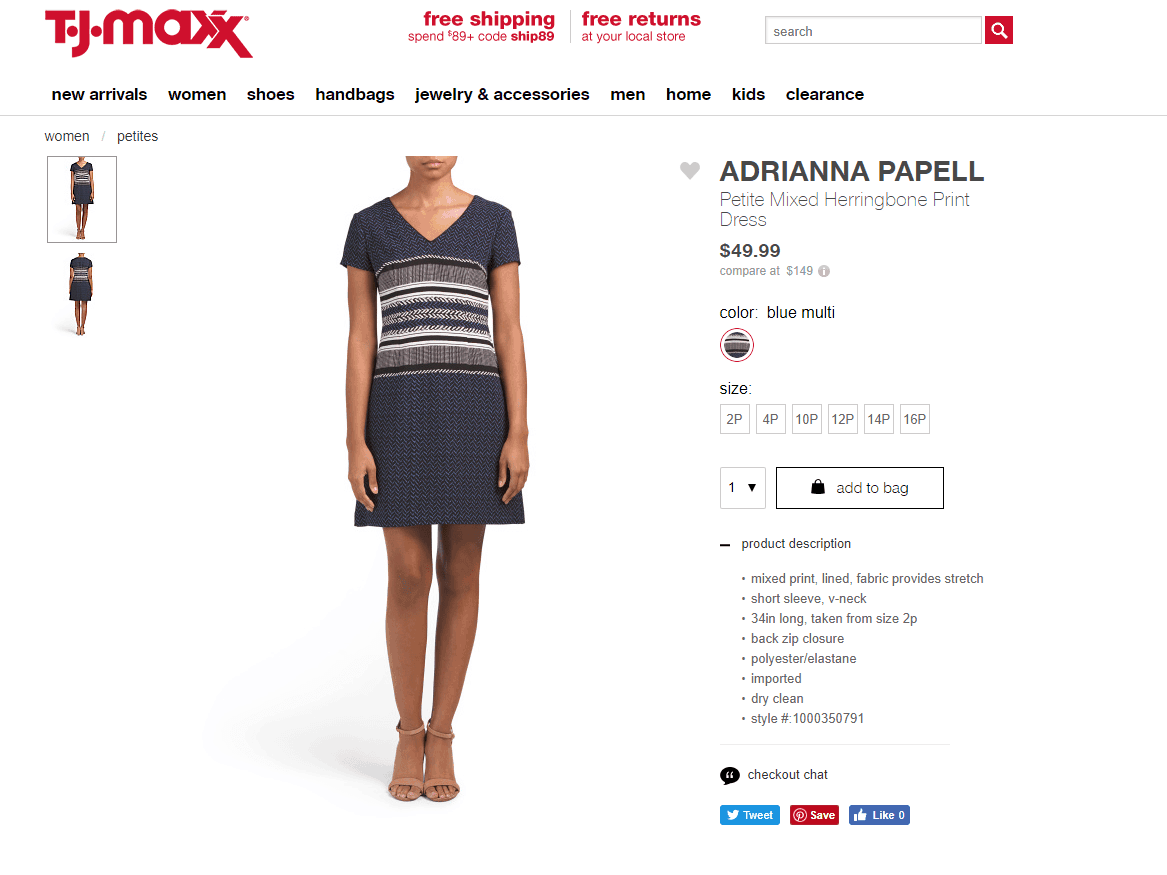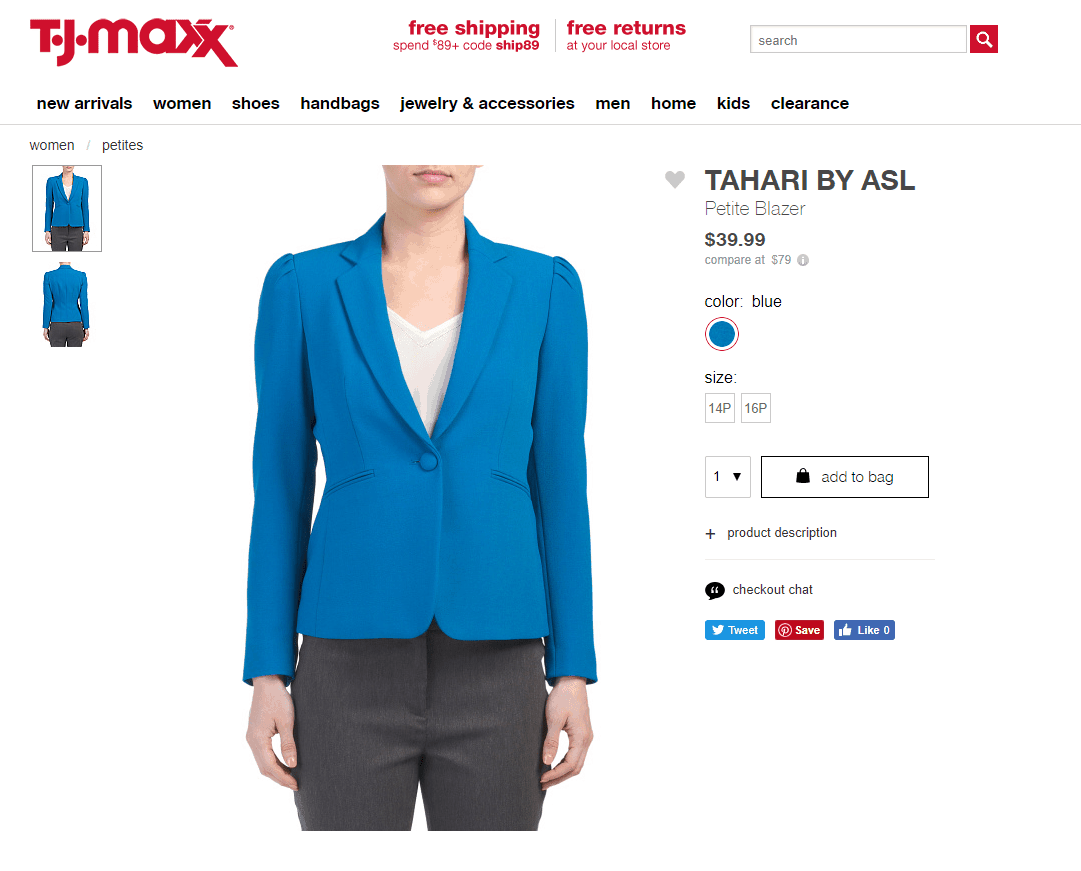 This is a luxury consignment online store where you can buy designer goods for a lot less. While you may find some items described as showing "no visible signs of wear", others that are used range from pristine to excellent, very good, or good. Most items are eligible for $25 off your first order. On top of that, most items are eligible for a 20% discount, unless already on sale. The good thing is that they let you stack these two discounts. I have shopped on TheRealReal a few times and so far my experience has been great. Their customer service is also very good. If you're looking to put together some great quality pieces for your wear-to-work outfits or petite cocktail dresses, I suggest you start here. Just write "petite" in the search box, and then narrow from there if necessary.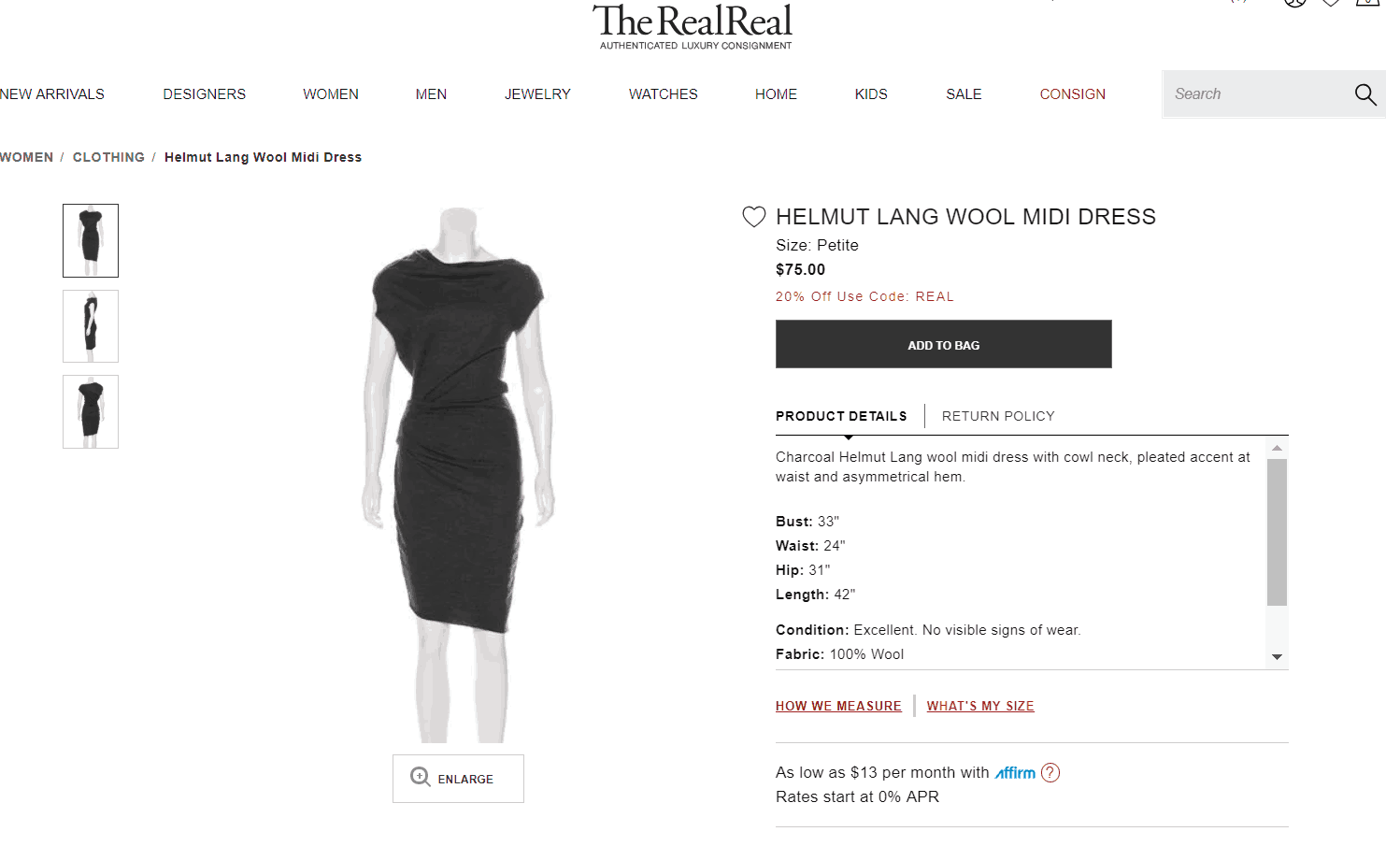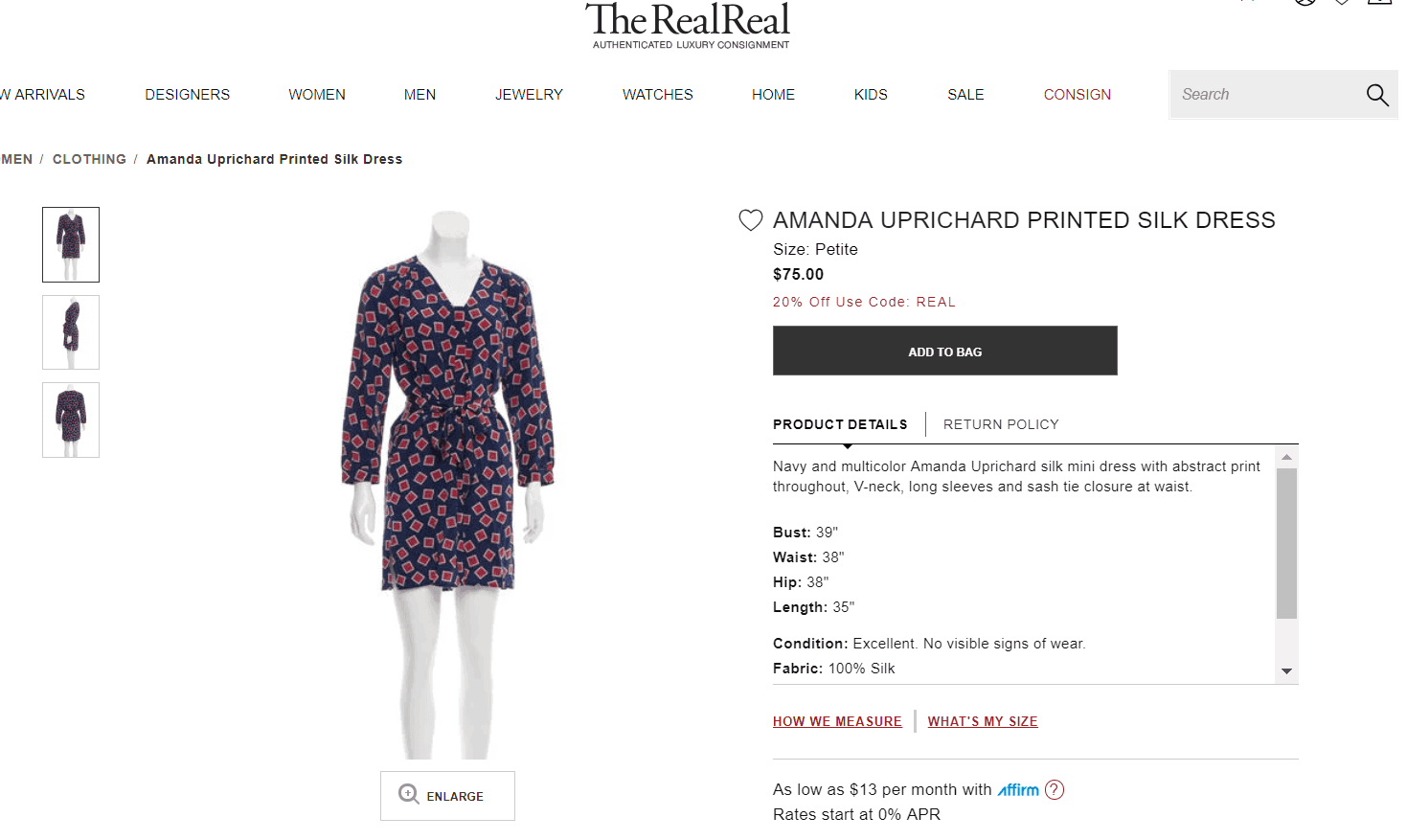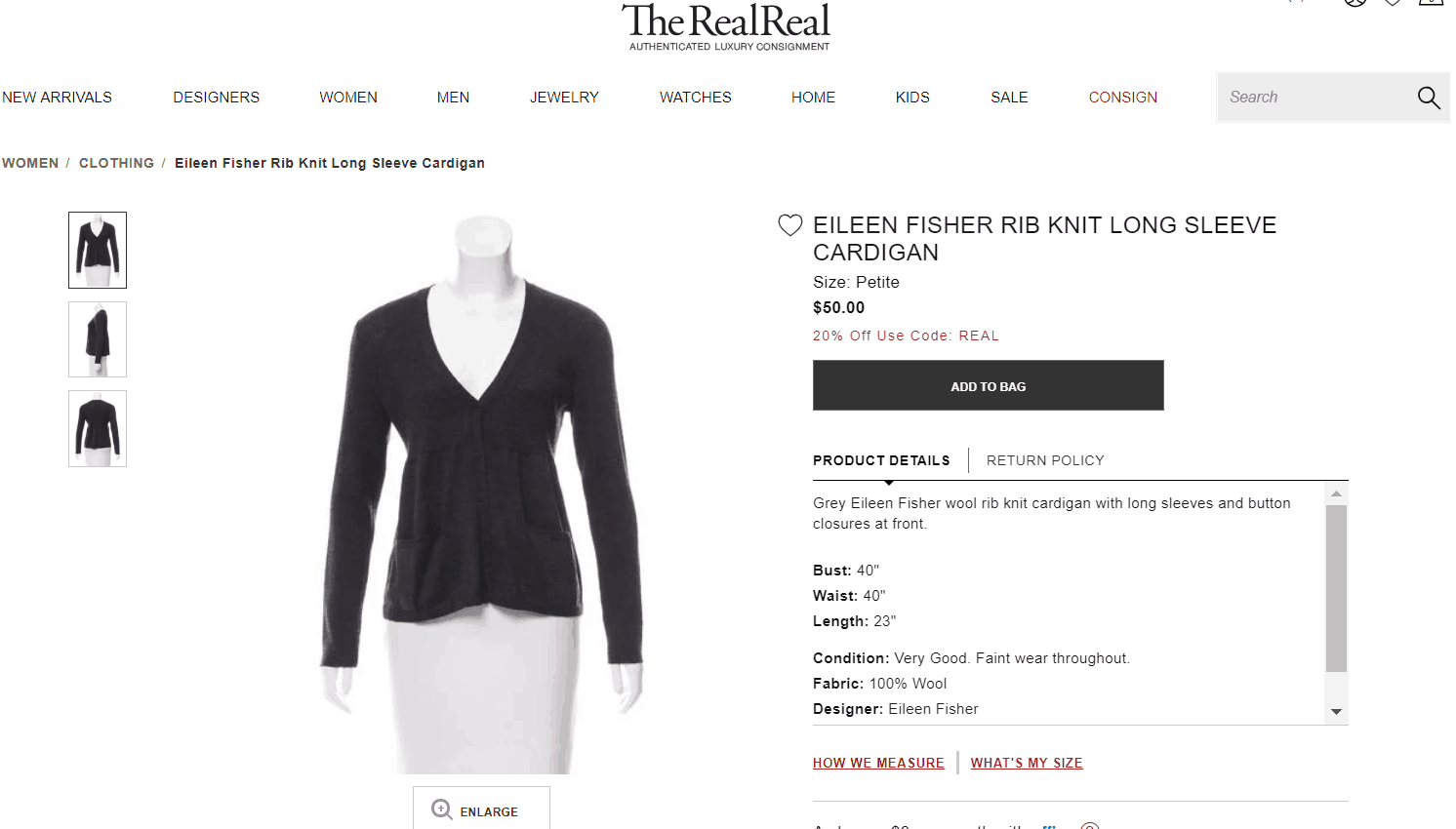 While Express mainly caters to a younger audience, their Columnist pant is a classic. It has the right amount of stretch, letting you be comfy and breathe all day.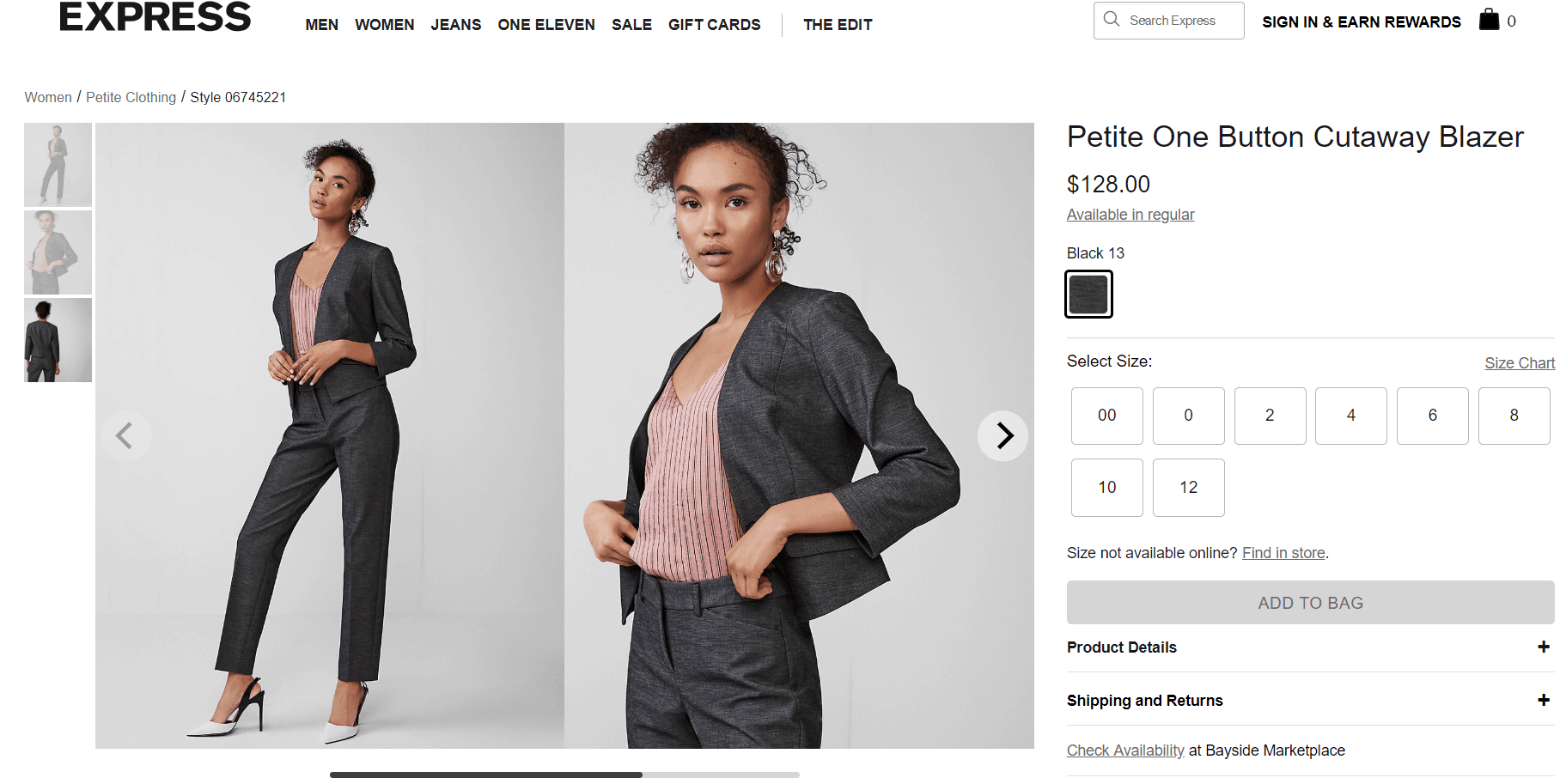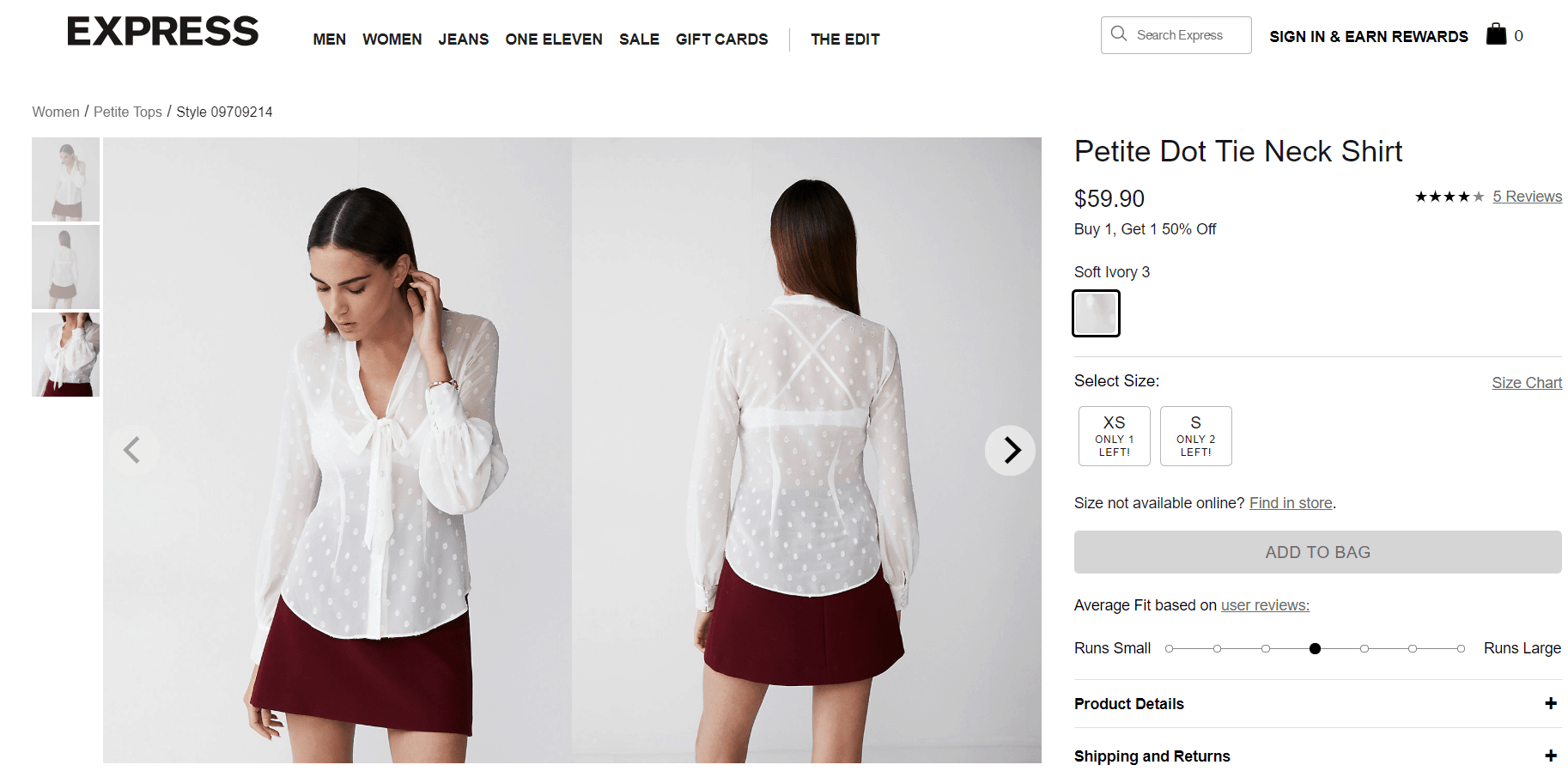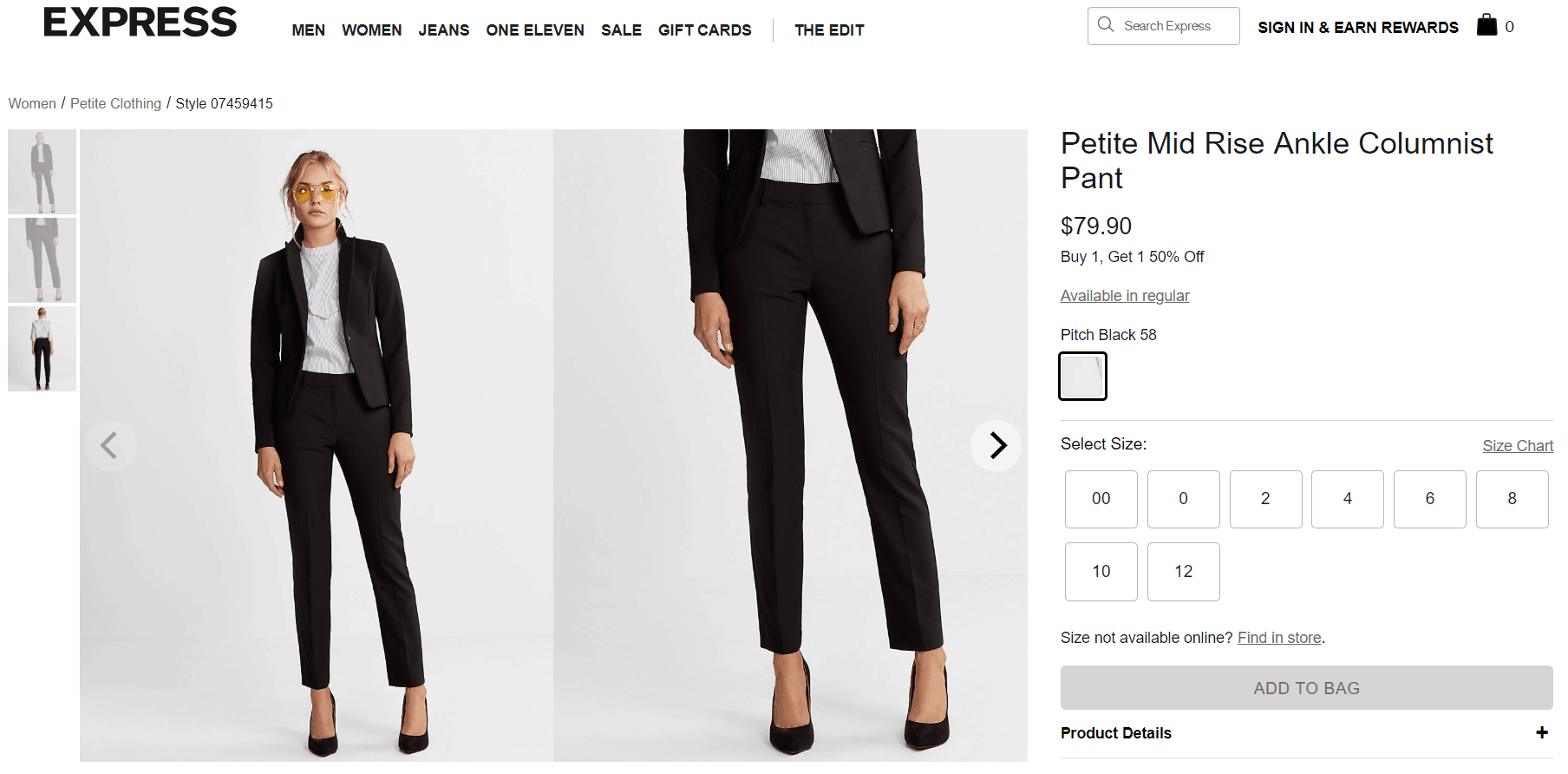 I know this one is at a higher price point, but the quality is amazing. Take a look at the fabric: silk and Italian merino wool from Tuscany. The company is also ethical, plus socially and environmentally responsible. So, if you find a piece that melts your heart, you can wait for it to go on sale. Or, you can cash out all those Ebates checks and give yourself a treat! 😉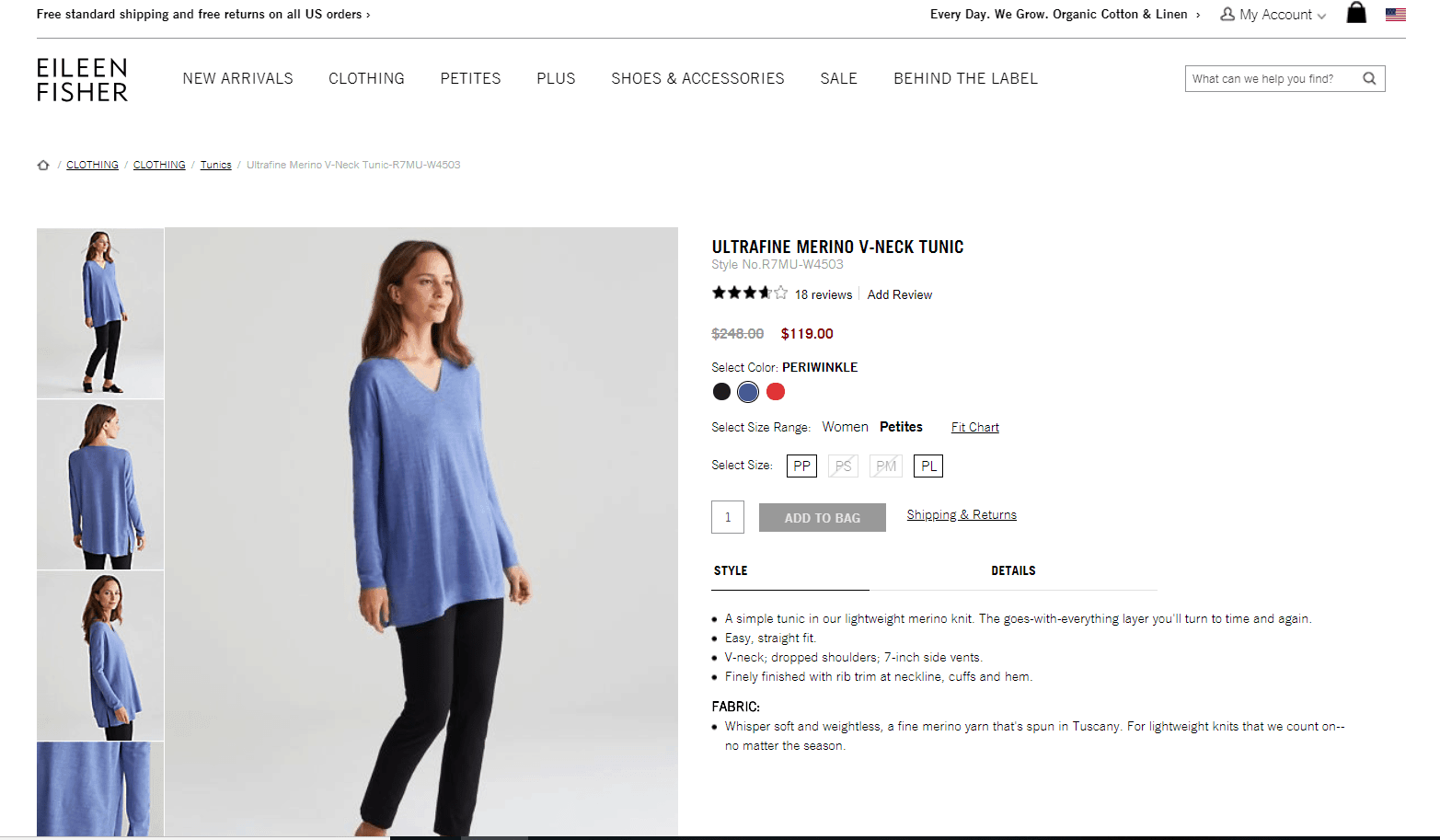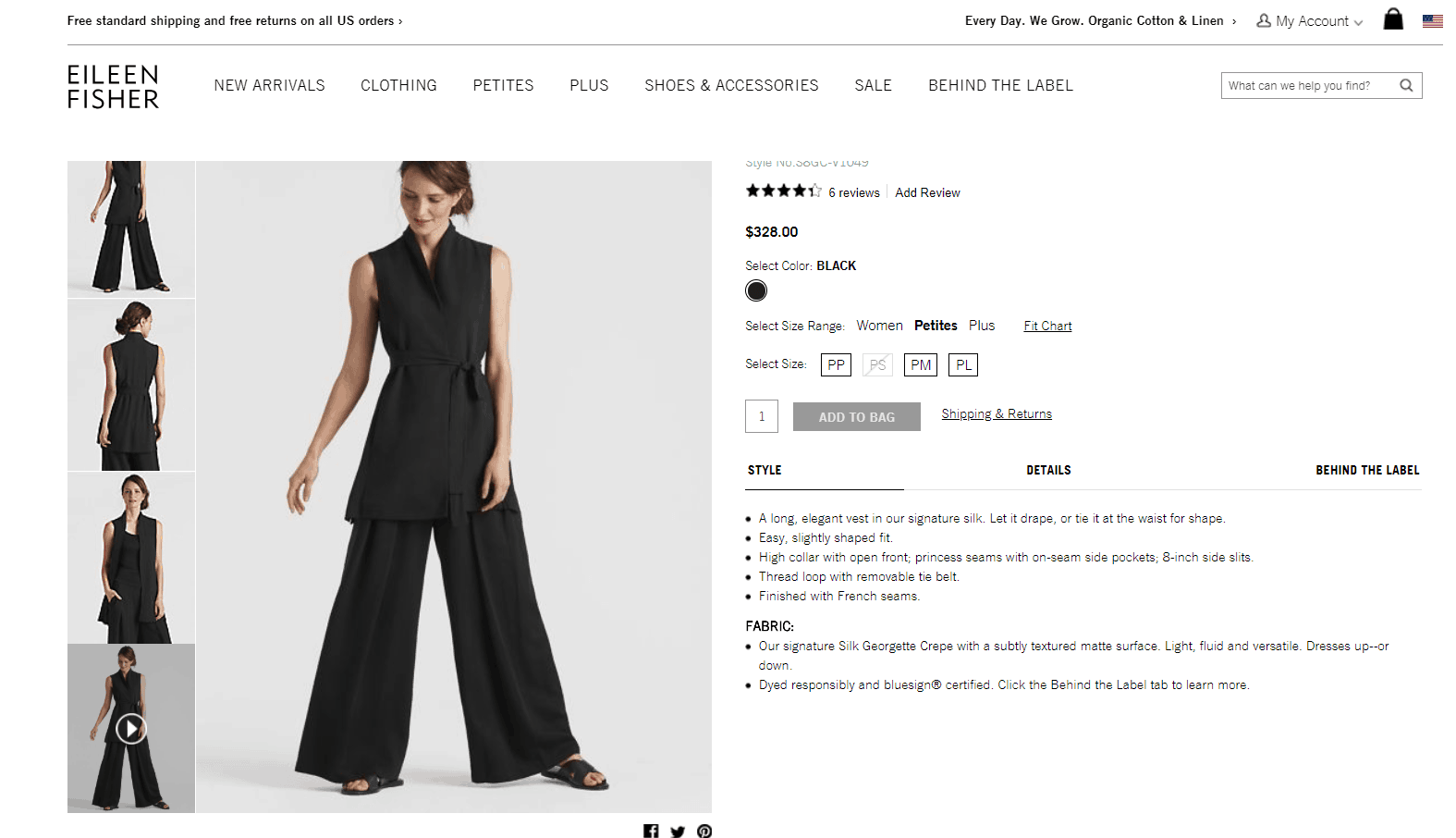 The Lowdown
Whether you're looking for petite dresses for work, petite work pants, or a basic petite pencil skirt, you know that finding the right fit and proportions matters.  That's why it's key to know what flatters you most and where to get it, because the wrong length or fit can downgrade your entire look, or worse, look frumpy! But that won't happen if you take your time and get the pieces that'll flatter you the most; that's where these stores come into play. I hope it makes you look awesome!
That's my take!
Have you ever shopped for special-sized clothing, and, if so, what are your favorite stores? Do you have any hacks for putting together wear-to-work outfits?
If you're friends with a petite woman who would benefit from this post, kindly share it with her; she'll most likely appreciate it. Unless, of course, you think she's petite and she really isn't, then leave it alone. LOL.
---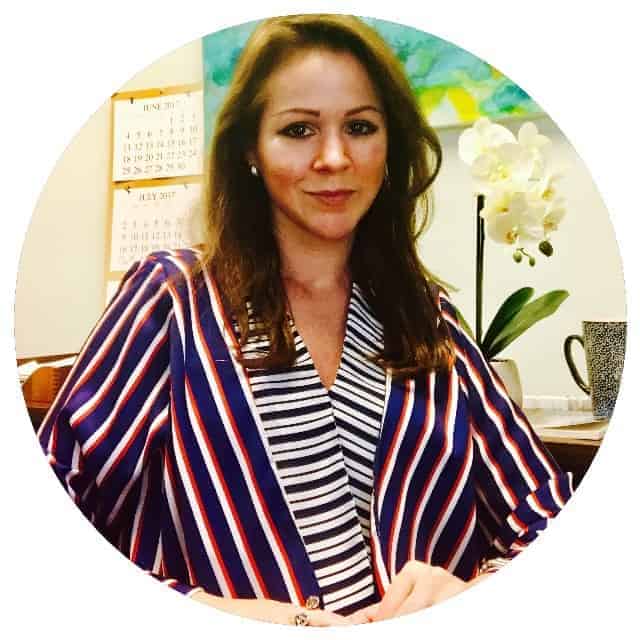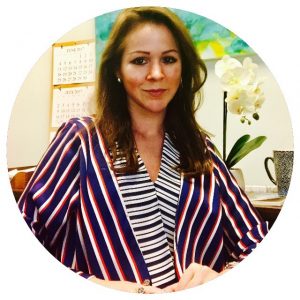 I'm Lily, a lawyer and aspiring Miami fashion entrepreneur sharing life hacks and my favorite tidbits on lifestyle, shopping, fashion, and beauty. GIF enthusiast and lover of making shareable lists.