"If you're early, you're on time. If you're on time, you're late. If you're late, don't bother showing up the next time". I once saw this on someone's Facebook wall. It's harsh, but it stuck with me and has saved me a lot of grief in life. Especially in business, punctuality is very important, and the lack of it is one of those things that can make you look bad, and that you can rather easily avoid.
via GIPHY
But what about when you're late because of traffic? It can be unpredictable, especially if you don't know a city well. You can use GPS apps like Waze and Google Maps, but they can't work miracles when the entire town is congested.
Well, one way to get ahead of the traffic issue is to take advantage of technology to get a free traffic report ahead of time. I'm here to tell you that there are at least two ways to find out approximately how long it will take you to get somewhere, based on past traffic patterns.
How To Arrive on Time
Way One: Google Traffic Data on Google Maps
So the first way is to do a planned drive with Google Maps and its traffic conditions predictions. Here's how:
The Google Traffic Map on a Web Browser
1. Open Google Maps and input your origin and destination. It'll plot your route based on current traffic conditions: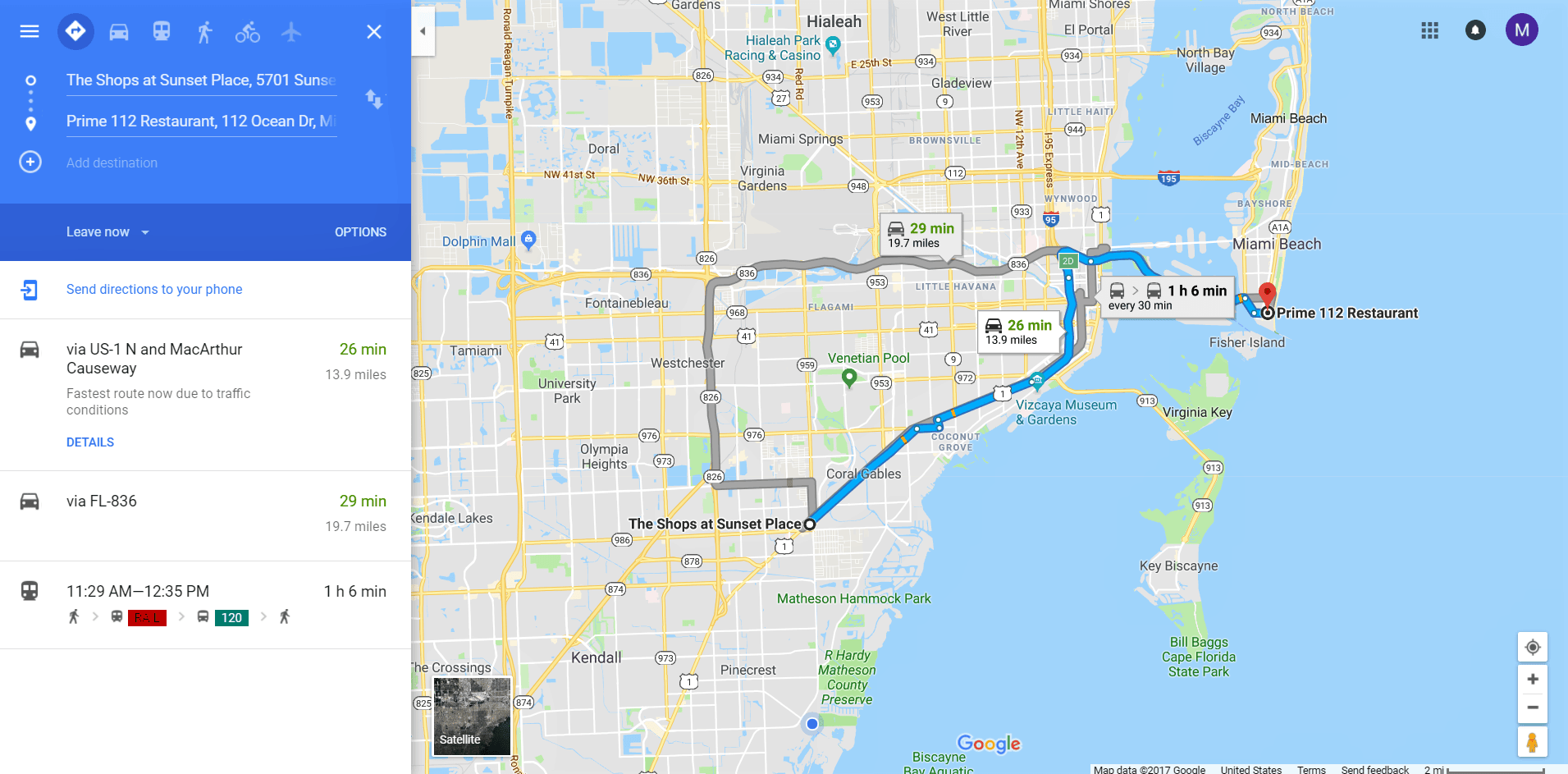 2. Click where it says "leave now", and change it to "arrive by":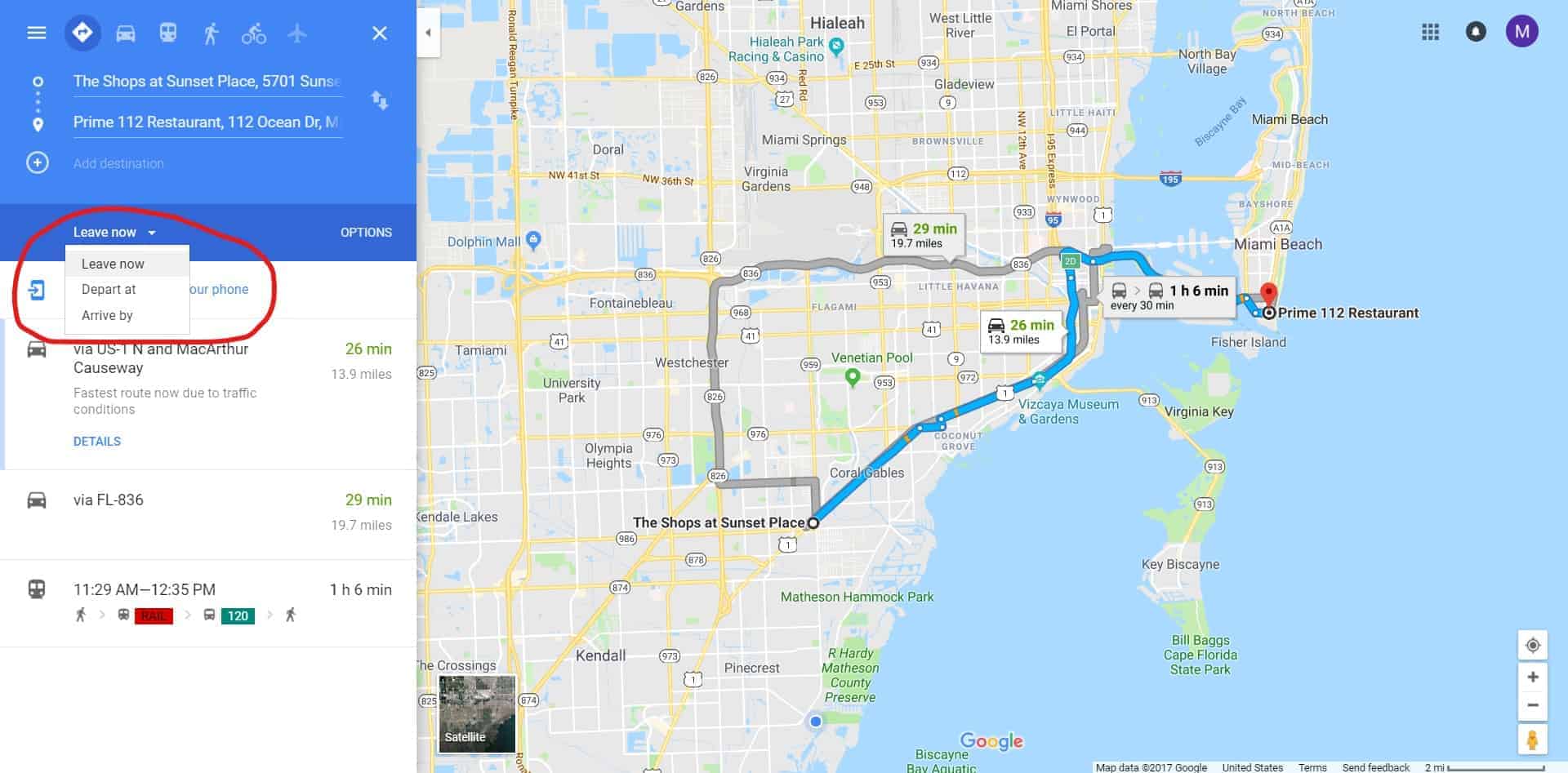 3. Input the date and time you want to arrive by: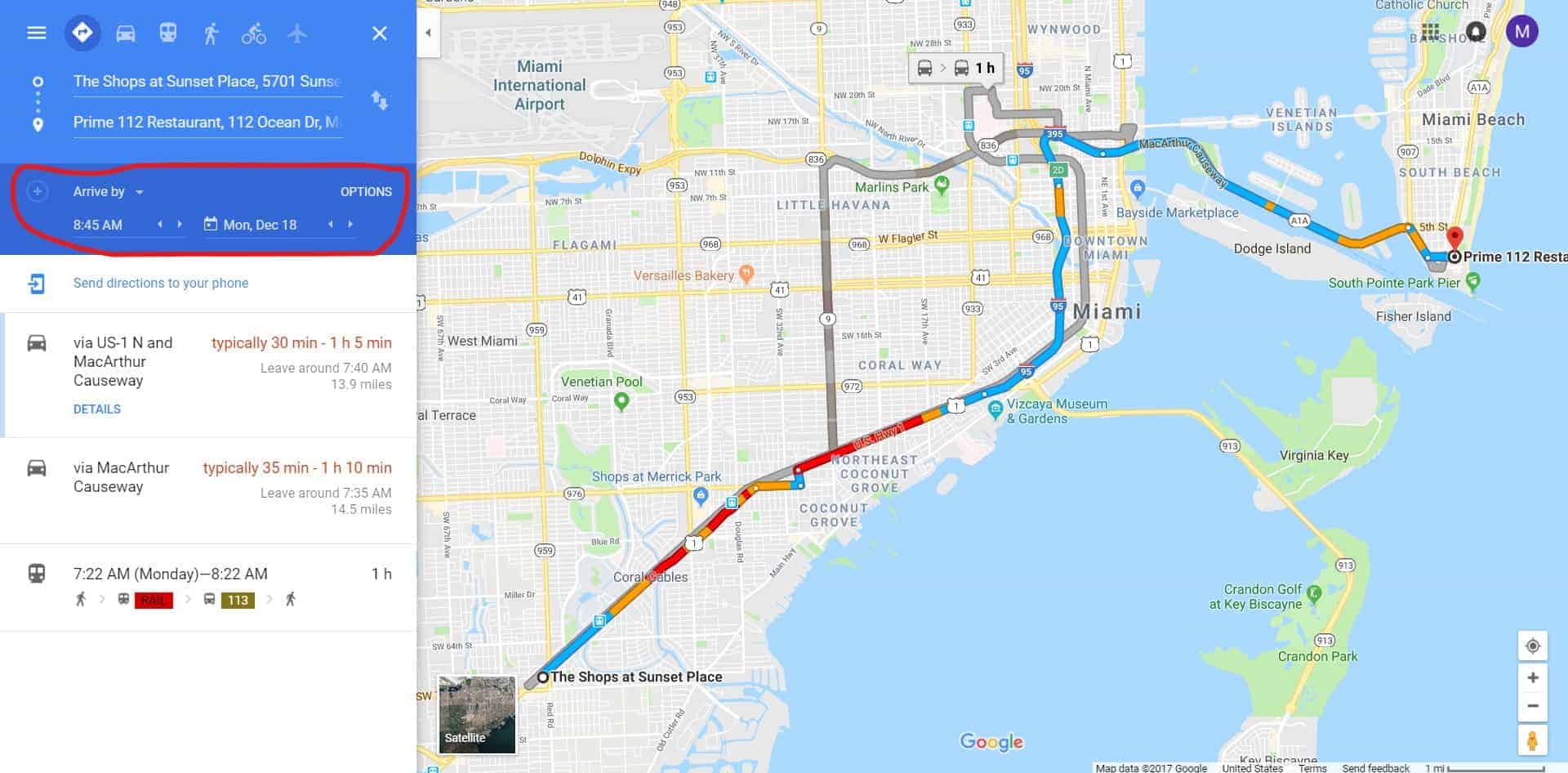 As you can see, it now shows you the Google traffic map for the date and time you want to arrive, and tells you when to leave by. In this example, the traffic conditions to get from the mall to the restaurant on Monday morning are pretty bad, such that a drive that would take less than half an hour on clear roads will take anywhere from 30 minutes to 70 minutes. In fact, Google takes that predicted traffic report and recommends that you leave up to 70 minutes ahead of time.
The Google Traffic Map on the Google Maps App
Here's how to do the same thing on the Google Maps App:
1. Open it, put your origin and destination, and then tap "steps":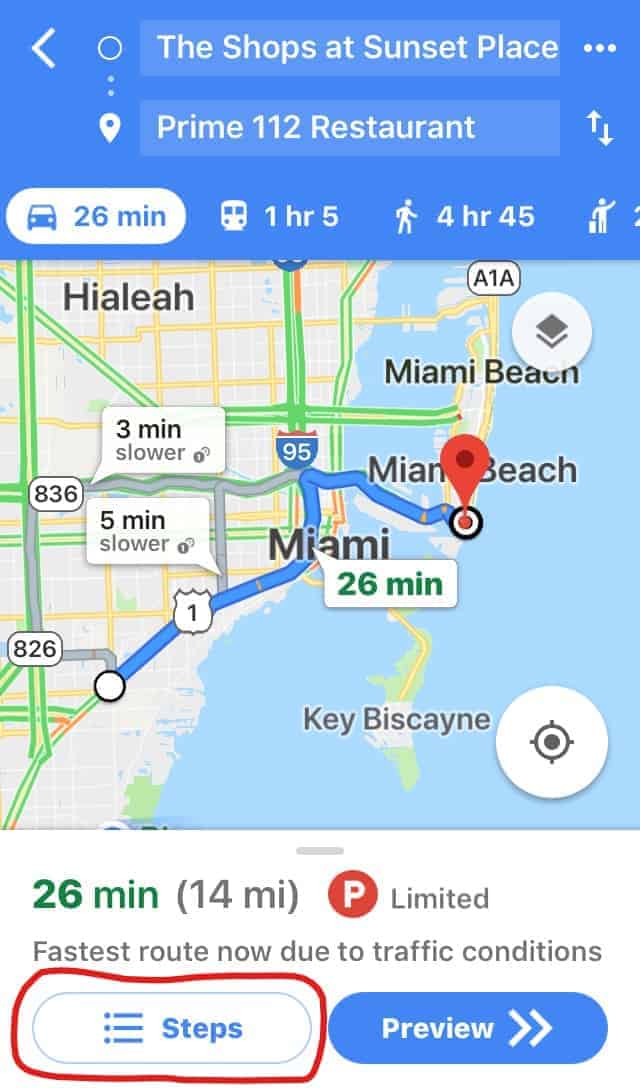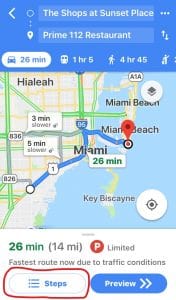 2. Scroll to the bottom, and select "remind you to leave on time":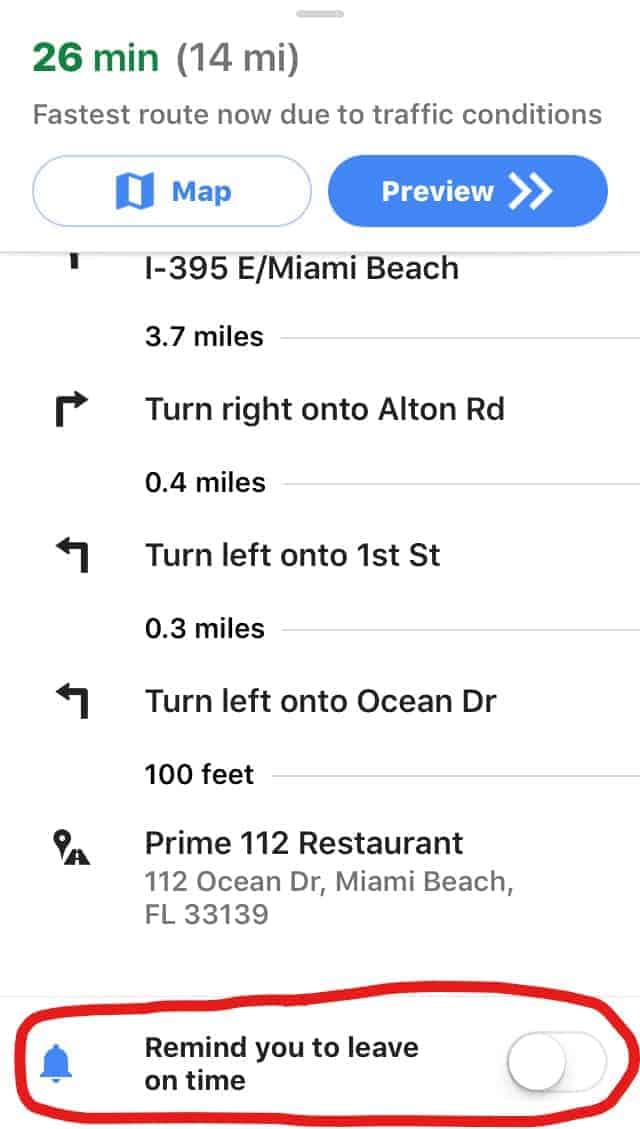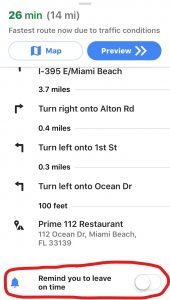 3. Choose the "arrive" option, and set your desired arrival time. The app will now tell you when you should leave (in this case, 65 minutes early):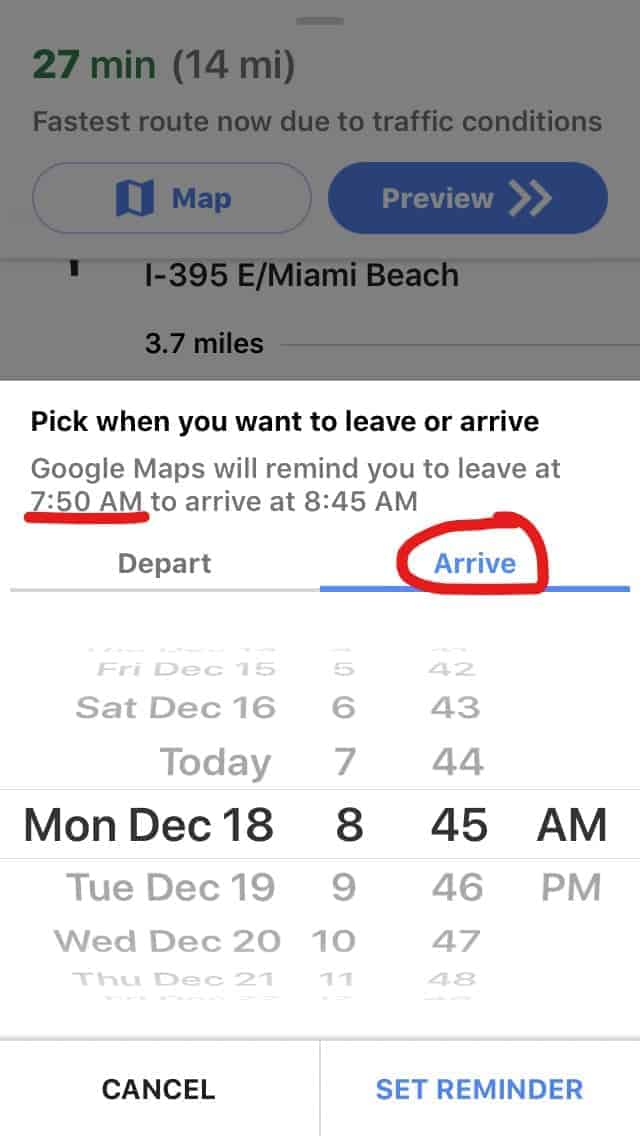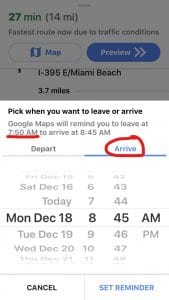 Google Traffic Shortcomings
This is all well and good but, as you can see, the time ranges can be huge. Here, it's saying that the Monday morning drive will take anywhere from 30 minutes to 70 minutes. I mean, I want to be there a bit early, but I don't want to lose sleep unnecessarily. So what to do? Turn to a more precise tool: the Waze planned drive.
Way Two: The Waze Planned Drive
The Waze app also has its traffic report data, which it incorporates into a feature it calls the planned drive. Here's how to use it:
1. Open the app but, instead of a destination, tap on "planned drive":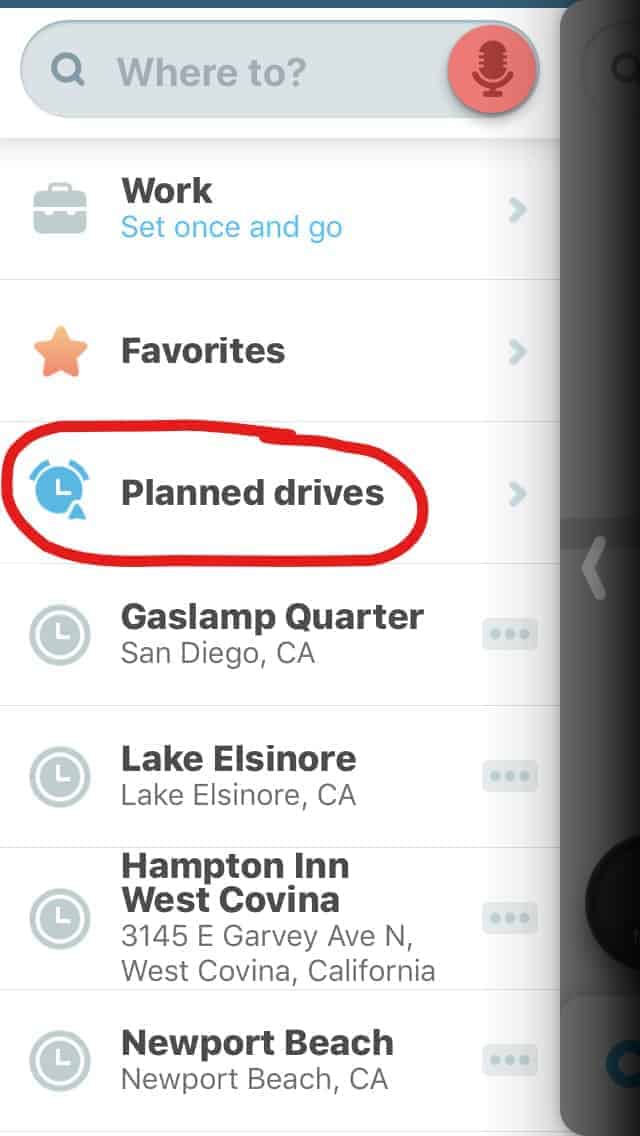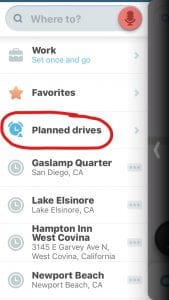 2. On the next screen, tap "plan a drive":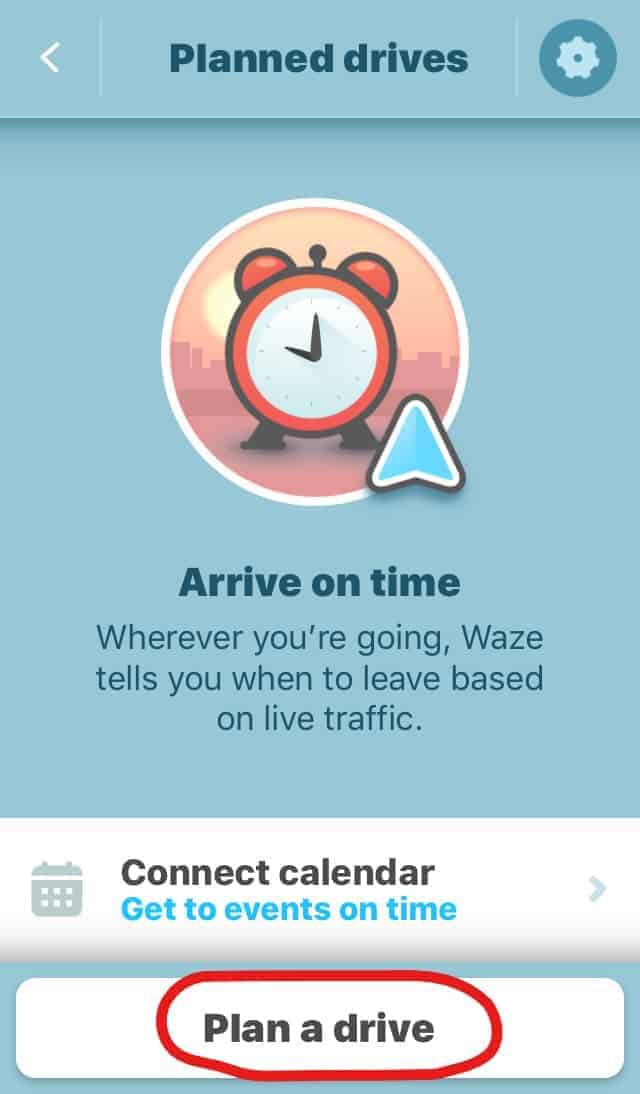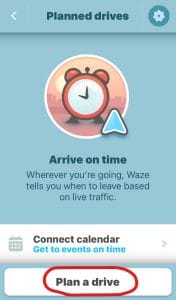 3. Make sure your origin and destination are correct, and choose a date and time for arrival: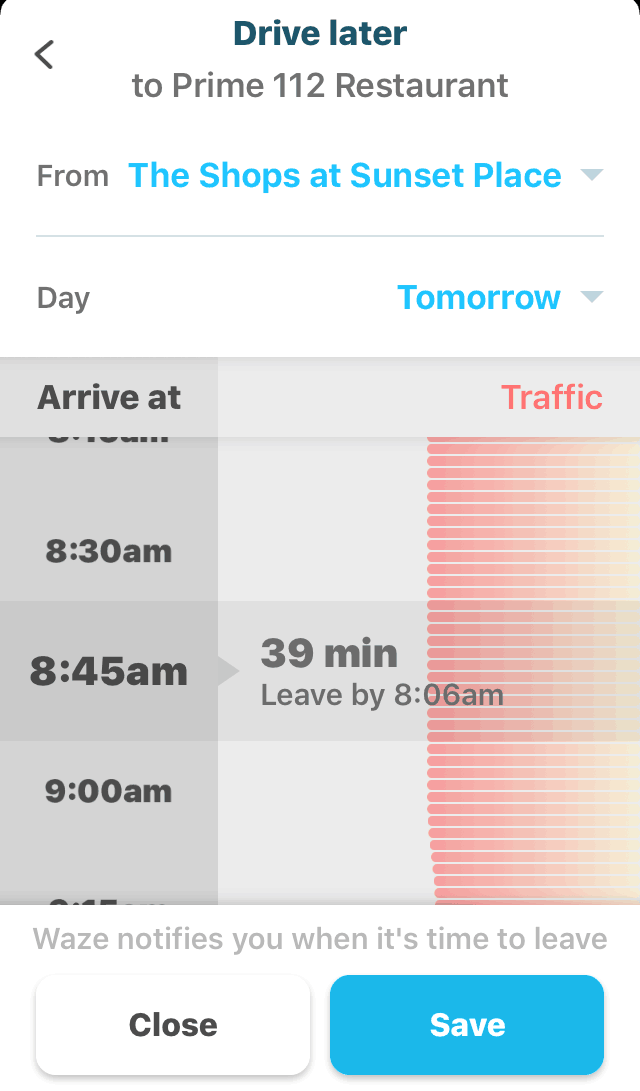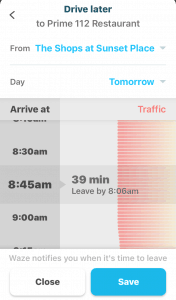 As is shown, it gives me a precise traffic report, with an estimated drive time of 39 minutes. Much better!
Use Your Judgment With these Tools
Despite all of this awesome technology, nothing is perfect, and these estimates don't come with guarantees. Also, as far as I know, they don't take into account the weather, or unusual events (such as conventions and presidential visits). They also obviously can't predict major accidents and other problems.
So, I think judgment calls are in order. Are you headed to a job interview? Then you might want to take the Google Maps long estimate and add a half hour for safety. Is punctuality still important, but not as critical? Then you might want to take the Waze estimate and add 15 minutes.
Summing It Up
Google Maps and Waze are great tools for making planned drives by having a traffic map and knowing estimated traffic conditions ahead of time. Google Maps is prettier and more visual, while Waze is more precise. In my experience, the Waze time plus 15-20 minutes works great for general use (to arrive on time or a few minutes early), though you'll want to allow more time for when tardiness will have serious consequences.