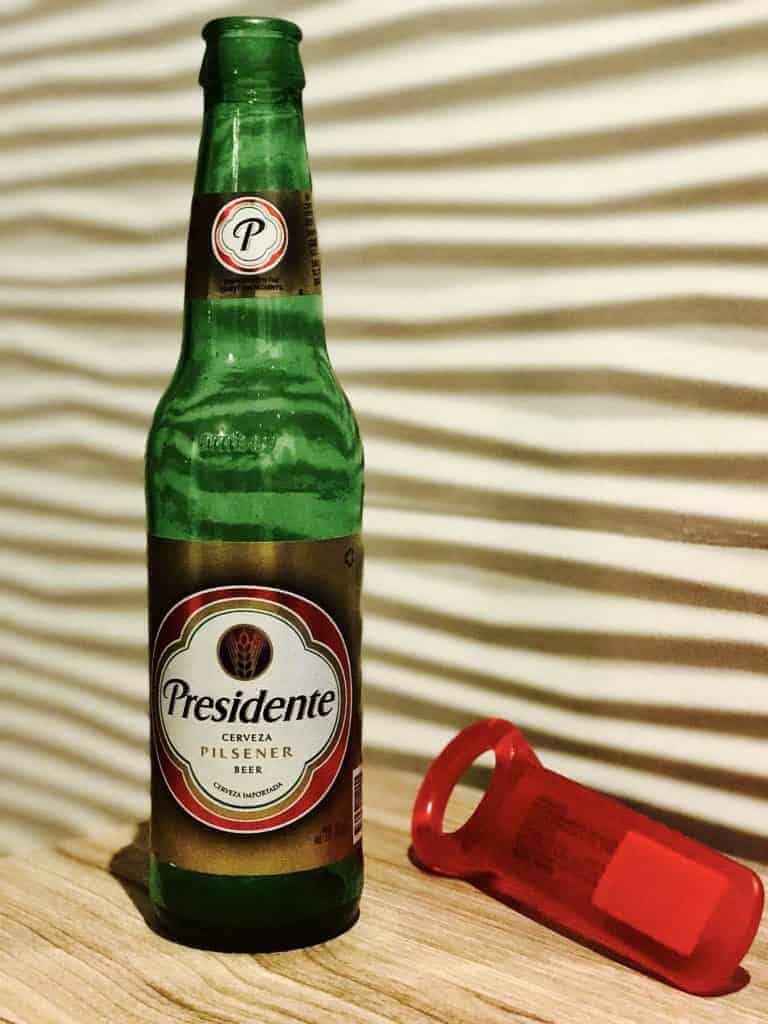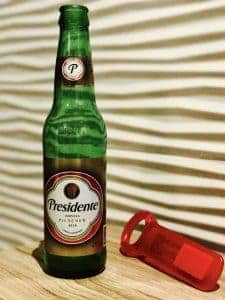 Note: This is a series I call Caveman Beer Reviews, because I like to drink beer but am a caveman when it comes to beer knowledge. I know only the basics, and do not have a refined palate. I'll review the beers on price and what they look, smell, and taste like to me.
Beer: Presidente
Bottom Line: A very-well-priced, medium-bodied beer with a mildly bitter taste.
Price: About $10.49 for a 12-pack of 12 ounce bottles (so less than a dollar per bottle).
My Rating: 4 out of 5
Details
I bought this as part of my regular home beer replenishing, because I've been drinking it for years and like it. It's a nice, non-light beer with a slightly premium look and feel. I think that, at less than a dollar per bottle for a 12-pack, it's a great value for your money.
Origin: Dominican Republic. Unlike other beers such as Beck's, this one's actually brewed there by Cervecería Nacional Dominicana and then exported to the USA. However, the Cervecería company is majority-owned by global giant Anheuser-Busch InBev, so don't think that this is not a mass-market product.
Alcohol: 5%
Looks: A green-glass beer bottle with nice-looking labeling. Has a somewhat "premium" look and feel. The beer itself has a light yellow color. The bottleneck label says it's "brewed with the finest ingredients", whatever that means.
Smell: As expected. Normal beer smell.
Taste: Presidente is very gaseous and has a medium-intensity bitter taste. It's less bitter than Heineken, for example, but it still has flavor. It's definitely not a watery light beer.
I think that it's refreshing and easy to drink, such that you can have a couple on a hot summer day. Unless you are extremely sensitive to any bitterness in your brews, you probably won't think that this is excessively bitter. It's not overpowering by any means.
I would summarize Presidente's taste and feel as middle-of-the-road for medium-bodied beers. It has good taste at a great price, but is not a standout.
Hangover Factor: Normal for a non-light beer. I'm a male in reasonably good health born in 1983. You can definitely drink one (or maybe even two) with your weekday dinners.
Photo by TigerLilyEdition