At some point in your life, this might happen to you. No matter how "disciplined" your digestive system is (yeah, I've heard that one), if you work outside the house, spend long hours outside running errands, or eat the wrong food, you might end up headed to the dreaded bathroom stall.
And just like that, you could be the protagonist of one of those infamous bathroom stories. It might be inevitable, but the least you can do is minimize the damage and the embarrassment! With these simple and silly public bathroom hacks and the right poker face, you might be able to walk out of that stall and pretend nothing happened. Or, fake it enough to fool anyone about your active participation in that orchestral performance. LOL.
Like this guy, you just don't know when it might happen!
This might not be the case at this minute, but here at The Rich Miser we are duty-bound to provide you with the necessary skills to be ready to face a bathroom stall nightmare. Of course, we hope you never need to put these hacks to good use. But if you do, you'll be ready for the royal flush.
As a good friend, you might want to share this with a colleague or buddy; and by all means, do it. But be forewarned – people might soon learn your techniques and they'll be useless if everyone just starts using them.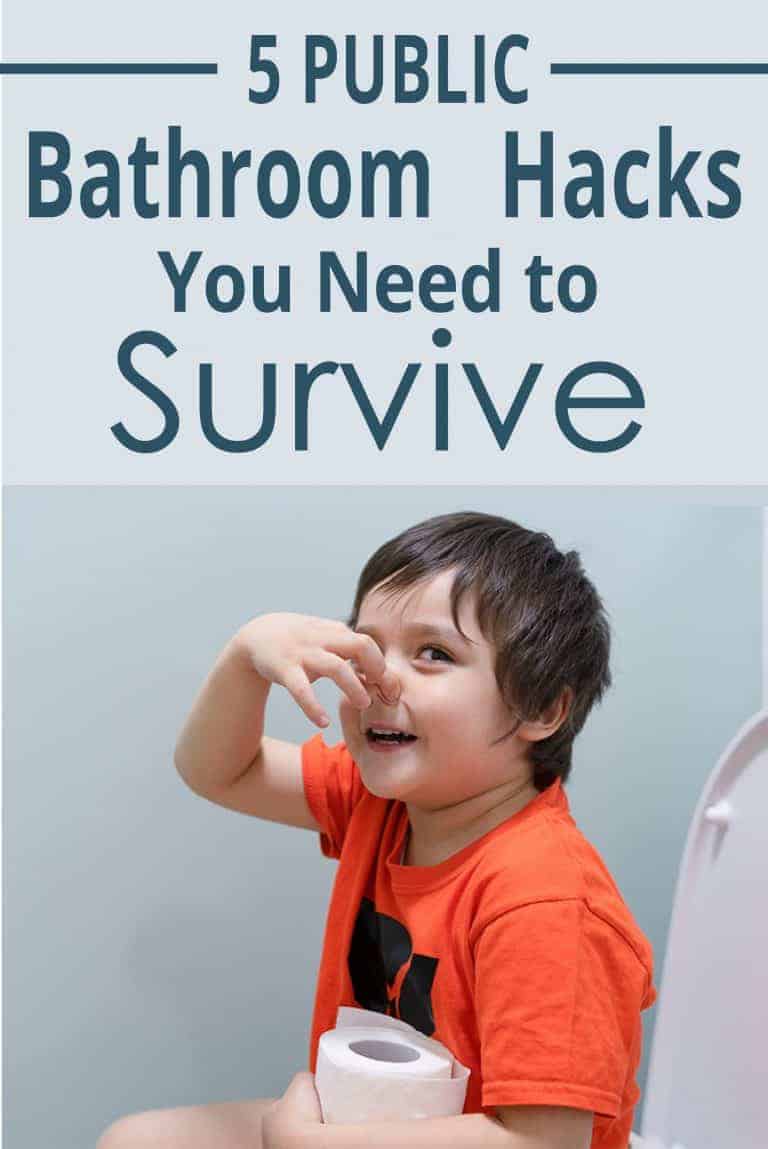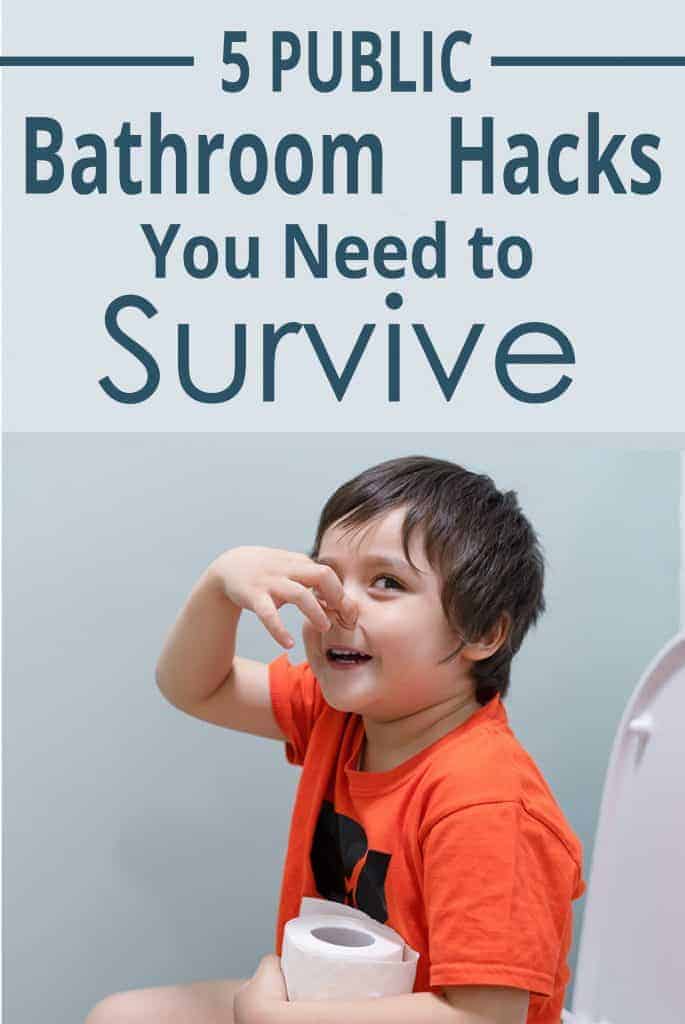 Without Further Ado, Here Are The 5 Public Bathroom Hacks That'll Save The Day:
1.  Open and Close the Mini Trash Can Incessantly
A tried and true, good old hack. Doing this creates enough sound and echoes to mask the noise from what you fear most, especially if the trash can is made of aluminum – then, the noise is amplified and works in your favor!
Think of it as a manual version of what happens with this dumpster! The distraction is amazing!
2.  Play a Video on Your Cell Phone
Yes, it may sound weird. But, if you're in a bind it's better than the alternative! This should be reserved for an absolute "survival mode" case because it's an unnatural thing to do in a public bathroom and might draw more attention than desired. However, if there are other people in the restroom, they'd most probably think something odd is going on and would leave the bathroom in a rush.
3.  Flush Continuously
This might trick other people into thinking one of those automatic toilets is extremely sensitive and flushing continuously for no reason. It works especially well when, unexpectedly, there are people you know with you in the bathroom.
4.  Start Playing with the Ringtones on Your Phone
Again, the idea is to create a distraction from the real noise coming from your commode. This one is less extreme than playing a video. People might just think that you are getting a call at a bad time and, for obvious reasons, don't want to pick up. Perfectly understandable!
5.  Outlast the Other Person!
So, on occasion, you might have to turn to desperate measures and just stay there long enough for the other person to leave. This happens in two scenarios: (1) the other person also had to go really bad and won't leave, precluding you from dropping a bomb; or (2) the other person is very annoying and takes forever to wash his/her hands.
Some women even pull out their makeup kit and start doing the whole operation there, which is almost like admitting they like public bathroom smells. UUGH! Either way, you have to make a decision: how bad is it for you? Will you outlast the other person, or be outlasted? It's completely up to you; just know that this option does exist.

The Lowdown
I hope these public bathroom hacks provide you with a new set of skills and distracting noises you can make at the bathroom stall, so that people don't realize you're sending a fax of your best self. No one likes to be the center of funny bathroom stories – but it happens, especially if you're in survival mode and you don't have much of a choice but to GO.
These public bathroom hacks will help you avoid (or at least mitigate) the embarrassment that's usually associated with this unpleasant experience. Ideally, you'll never need them, but it's good to know them if you ever do! 😉
That's my take!
Do you have any public bathroom hacks that you're willing to share? What desperate measures would you consider in a public bathroom survival mode scenario? 
---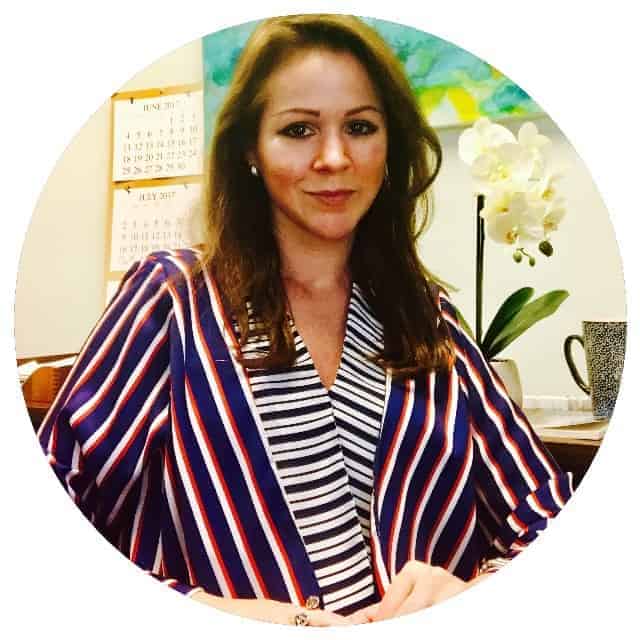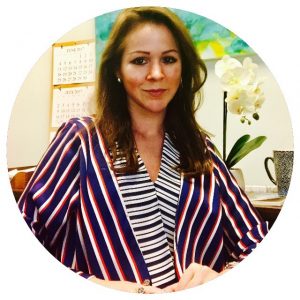 I'm Lily, a lawyer and aspiring Miami fashion entrepreneur sharing life hacks and my favorite tidbits on lifestyle, shopping, fashion, and beauty. GIF enthusiast and lover of making shareable lists.