Today I want to present the story of Massiel, a good friend of ours who has been very successful in the Rodan and Fields community.
I want to do so because, within the personal finance community, multi-level marketing (MLM) programs tend to get a bad rap. There are many articles out there by people who have had a bad experience with such systems.
However, there are also success stories, like this one!
Disclosure: This post contains R+F links. The Rich Miser and its owners have no financial interest in R+F or any other MLM program. This is not a sponsored post and we are not being compensated for it, in any way.
With that out of the way, take it away, Massiel!
What You Need to Succeed in Rodan + Fields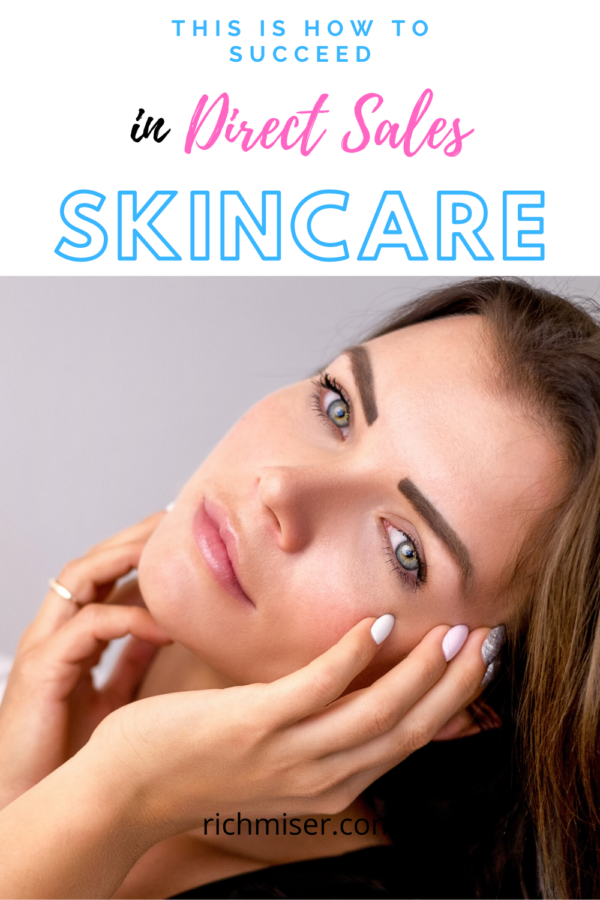 Introduction
Could you please tell us a bit about yourself?
I am married to a gorgeous man (he wouldn't believe it if he reads this), and I'm a mom of two precious boys (7 and 3). We are originally from Puerto Rico but have lived in Virginia Beach, VA, for a little over 2 years now.
What is your education? Besides Rodan and Fields (R+F), what is (or was) your career path?
LOL. It feels so weird to answer this question to you, since we have known each other for 10 years now, and have been through many things together, but I understand your subscribers have no reason to know me, so here goes a short story.
I am a Labor and Employment Attorney and CPA by trade. I initially studied accounting to become a CPA because I knew it was a profession that could enable me to earn a nice compensation right out of college without the need for post graduate studies. However, the only reason I did that was so I could save money for a few years in order to pay for Law School without the need to take student loans.
I knew my parents could not afford it, and I didn't want to be in debt before I even started working. However, the dream, always, was to be a Trial Lawyer… just like Perry Mason. God, I'm old. Anyways, I worked for 2 years as an external Auditor. After that I went to Law School and graduated Magna Cum Laude.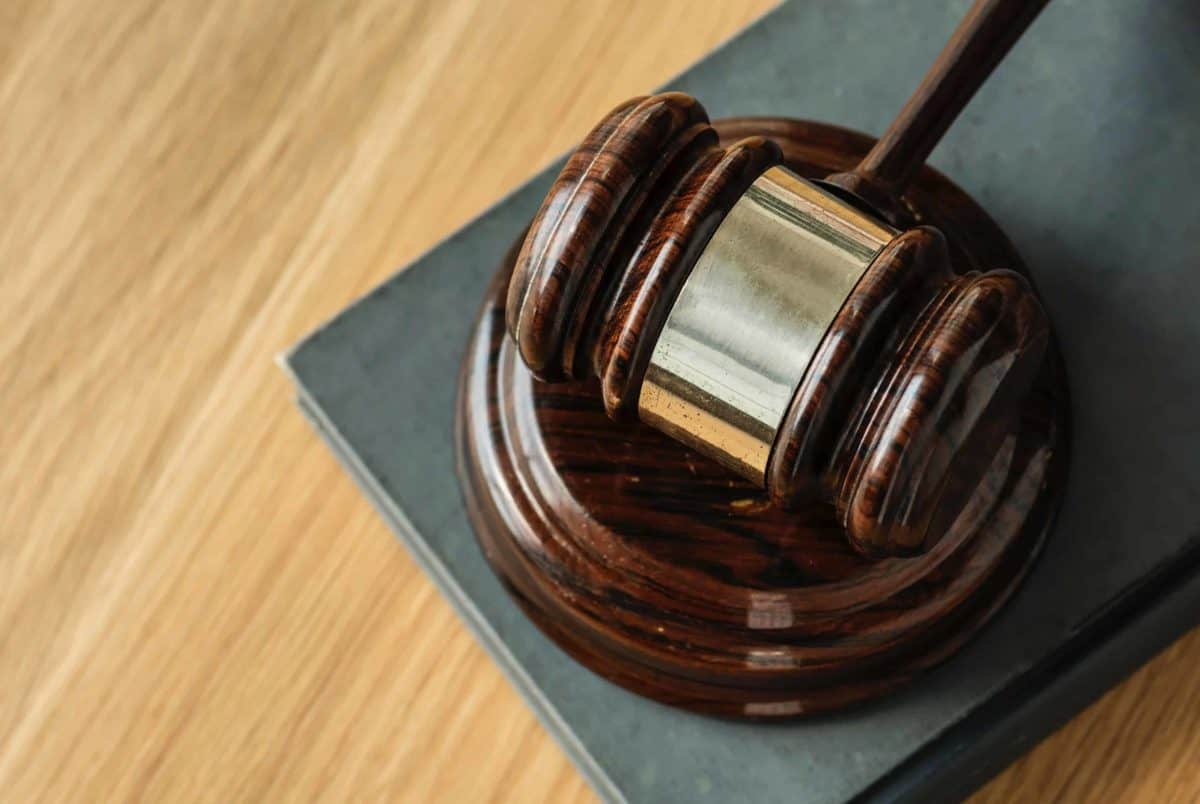 As an Attorney I clerked for a federal judge, then went on to "live the dream" by working at one of the best law firms in Puerto Rico as a Trial Lawyer in the Labor Department. I loved the people I worked with (like you); the thrill of depositions and trials; and the appreciation of my peers and clients as a good lawyer.
However, after 4 years, and being very close to "the dream" of making partner, Niko my oldest son (who at the time was 1 ½ years old), needed speech and occupational therapy. For the first time, I felt like I was not giving my all at something: at being a mom.
So that year (2012), I decided to go to work at an up and coming boutique law firm, who allowed me to work for 20-24 hours a week (at my own schedule) so I could continue working and still be more present and focused on my son, Niko. I worked there for 4 years until we moved to Virginia in January of 2016.
What made you want to get into multi-level marketing (MLM)?
We moved to Virginia Beach because of my husband's job. At the time, the newest addition to our family, Matías, was 6 months old. In order to work as a licensed attorney in Virginia, I had to take the bar exam again. Having done it twice before (the CPA and the Puerto Rico bar), I knew it required 10-12 hours a day which was hard to do with a 6 month old and a 4 year old, and no family in town. Also, I would have to go back to work full time in order to afford daycare for 2 kids and for it to make sense financially, given the part time jobs available.
I didn't want to go through what I went through with Niko (who thank God thrived and has grown to be a funny, curious, and smart boy; and now will not stop talking). So, I decided to stay home for a few years. But when you are used to working, earning money, and reaching goals, it can be very hard. I also missed being surrounded by people (who could hold a conversation about something other than cartoons or poop, I mean).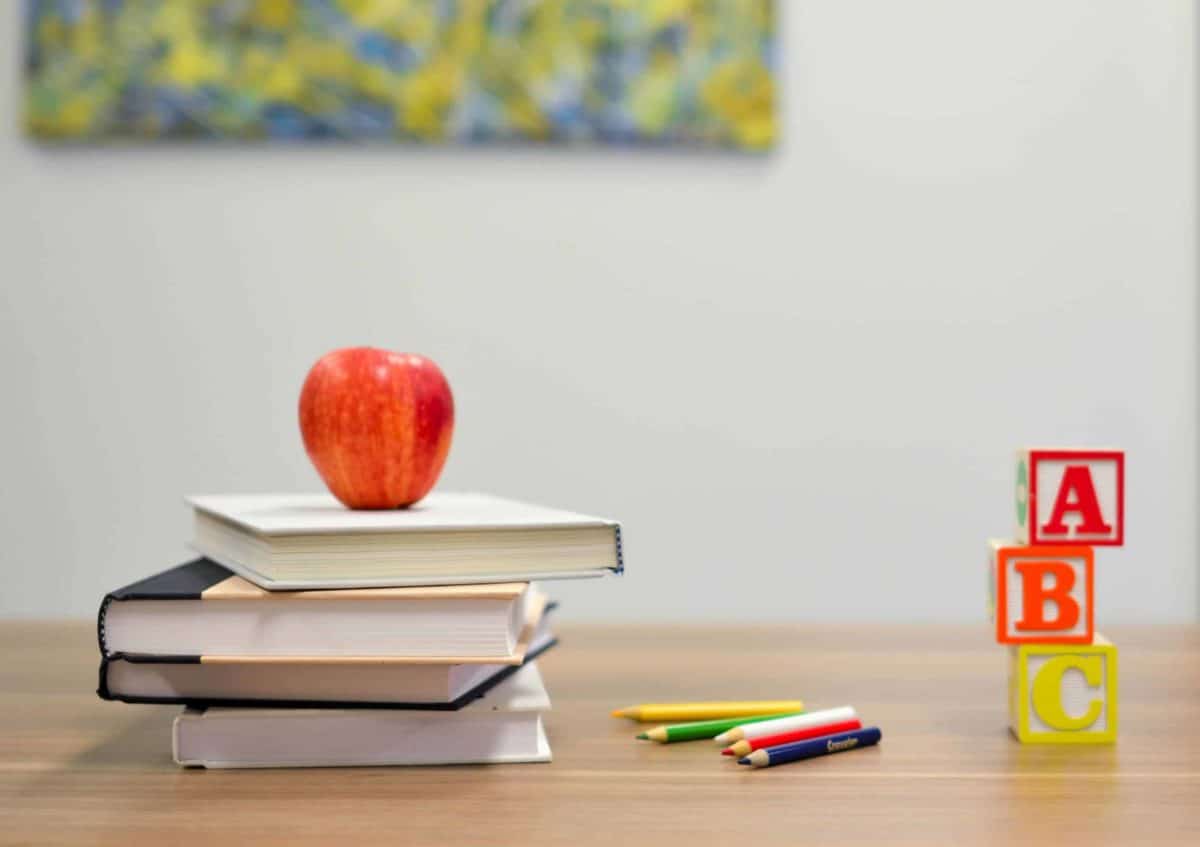 Many days I would not speak to another adult besides the cashier at a supermarket or something. I was drowning emotionally. We also accumulated credit card debt because of unexpected expenses. As a CPA I knew I had to do something. As a Labor Attorney, the fact that we relied totally on one income made me nauseous too, since I knew, from experience, employers can give you the boot for no reason at all.
I give you this background because it has a lot to do with why I said yes to Rodan + Fields. My friend, Laura, had talked to me about the business a year before I joined and I told her I would never get into something like this. For me, these kind of companies were a scam who only gave people the dream of a better financial future, only to end up with more debt than you had before you started. My notion came from my parents' experience with an MLM in the 90's.
Fast forward a year and I seriously wanted to do something different to help our finances and my emotional state. Scrolling down Facebook, I saw a picture Laura posted on Facebook which made me call her and ask her what she was doing. Having trained with her for a Half marathon at 4:30 AM, I knew her skin did not use to look like that. She told me it would make more financial sense if I became a consultant because of the higher discount and I could earn money while taking care of the kids.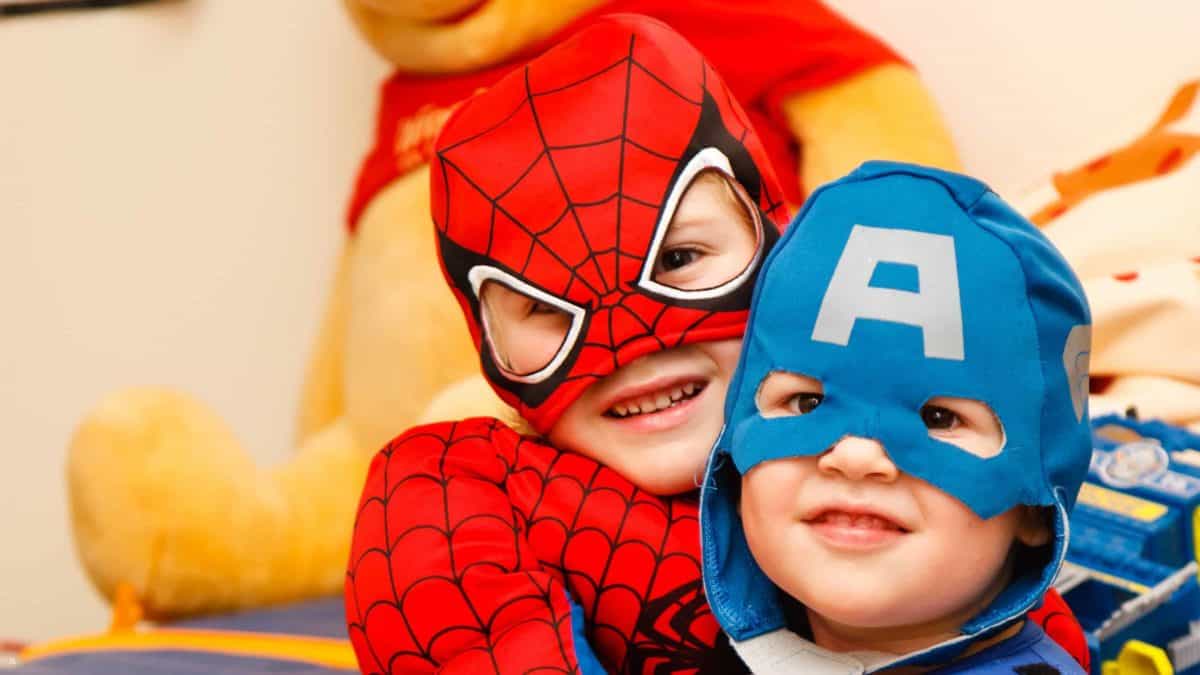 Again, I told her I would never do something "like this". And she asked me: "Why don't you at least take the time to read and study the business before you say no?" Laura, mind you, is the Legal Director at a governmental agency in Puerto Rico in charge of collecting taxes from municipalities, and a good friend of mine. So I decided to listen this time. I think her picture did the trick too.
As a lawyer I knew there are 2 sides to every story, and I was letting my misconceptions guide my judgment. I knew there were other professionals who were making a living out of this and I decided to check it out.
Why did you choose Rodan and Fields specifically?
Being the nerd that I am, it was the third party validation by so many reputable sources, and of course the numbers, which made me say yes. I read the Forbes articles, the Harvard Business School case study, the Income Disclosure Statement, the company's sales growth chart, the Compensation Plan, the sales information captured by reputable third parties like Euromonitor, and the doctors' plans for the future.
The doctors (Katie Rodan and Kathy Fields) are two of the most respected dermatologists in the world, referred to as "a dermatological dream team". They had already created a multibillion dollar brand (Proactiv) in their spare time, while working full time as dermatologists. They were disruptors in the skincare industry at the time, and had decided to it again.

Proactiv had been in over 180 countries and was #1 for a long time (now we are); so I knew these doctors would do it again. They had the vision and the experience and I wanted to be a part of a growing company that had climbed to be #1 while competing with big brands that have been in the industry for decades.
After reading all of it, I knew it could help me improve my immediate financial situation and also gave me the opportunity to meet other people and give me the outlet I needed to escape from time to time the demands of mom life. Although I knew nothing about this business, what I knew is I was a nerd. So I knew I could learn the trade and that I had the work ethic to succeed. The fact that there was so much training available, by leaders who also started with a dream and reached the top, made me confident I could do it too.
Something that really spoke to me was the 60 day money back guarantee the company offered for the purchase of products, including the products in the business kit when you return it as a whole. I thought to myself, "If it was truly a scam they would not offer a money back guarantee. In any case, if in 60 days I did not have any income, I'll just quit." To this day, I laugh at that thought. Because in what kind of business are you profitable in the first 2 months?
Also, Rodan + Fields does not promise income in 60 days or ever. That all depends on the work we put into the business. Thank God that proved to be true and I did recover my investment and was profitable in the first 45 days in business.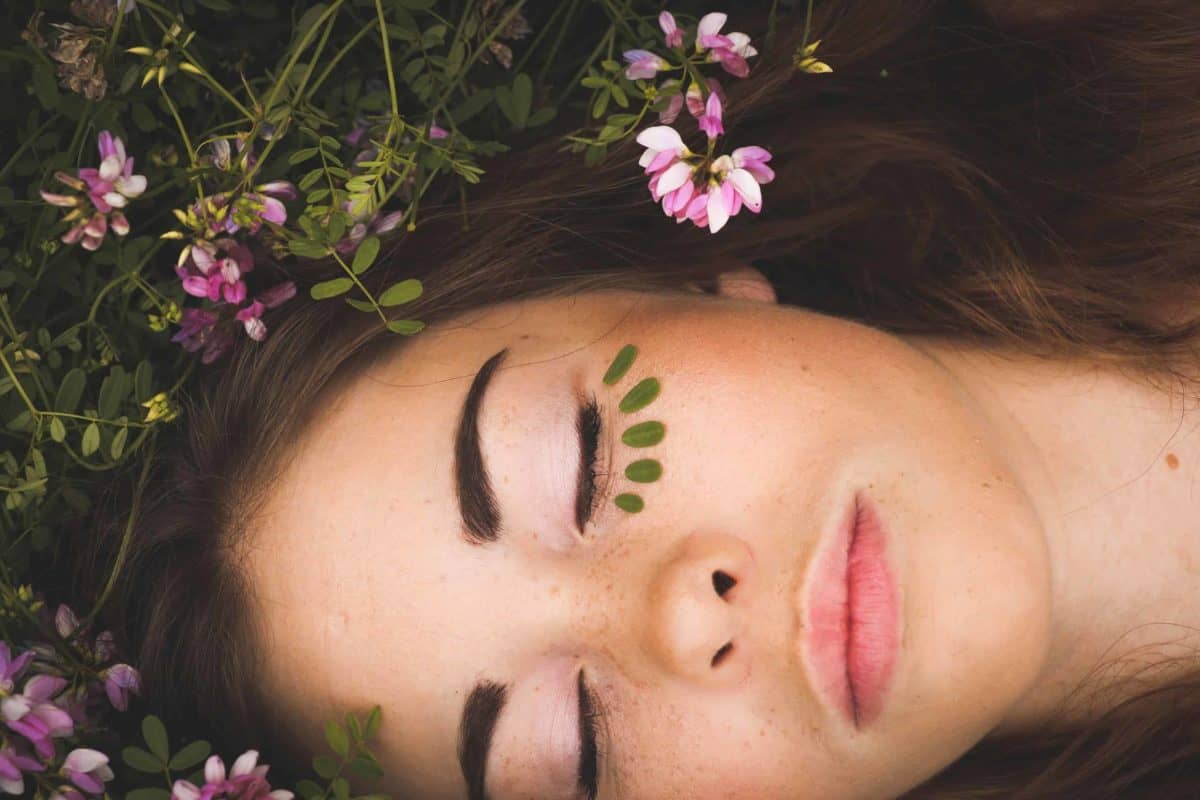 The other thing that spoke to me was the fact that the product is consumable. That meant if these products were as good as my friend told me, then my clients would come back every 2-3 months (lifecycle of the regimens). So all I had to do was keep adding clients month after month, and I would see a snowball effect.
I also knew my clients would refer their friends to me when they asked them about their secret. And that would happen again, and again. After some study, I came to be convinced by myself that this was a no brainer.
How long have you been an R+F consultant? What is your current position with R+F, and what does it mean within the R+F hierarchy?
I've have been a consultant for 14 months now. I am a Level IV Executive Consultant. That means that I have 7 consultants that are direct to me who have promoted and are doing well in the business.
The importance of levels in Rodan + Fields is not just for recognition, it is also for compensation. As we level up, we earn from more generations. That means, our compensation increases as more consultants under us are successful.
As a Level IV, I earn from 4 generations under me. So, the incentive is to have people with you that are doing well; not to recruit people just for the sake of recruiting. That is one of the differences between us and so-called pyramid schemes. In Rodan + Fields consultants earn more from product sales than they do from selling business kits. The real incentive is to help people be successful.
We either go up together, or we don't go up at all.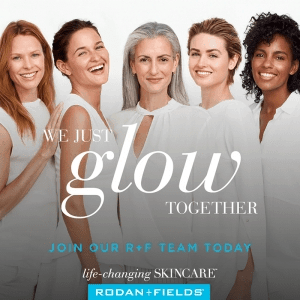 Your Work with Rodan and Fields
What are your responsibilities with R+F? What is a typical day like?
Much of what I do for my work I used to do before I joined R+F. I talk to everyone I meet, I make connections, and I build relationships.
When talking to people they often give clues about something they want to change in their life (more time freedom, better finances, more excitement, etc.) So, as a normal human being, I listen and I tell them my experience and ask them if they want to know more about this opportunity or the products. If they say yes, I give them the facts. If they say maybe, I follow up sometime in the future. Even if they say no, they can still connect me with people they know who can be interested in the products, or the business.
I also use social media to promote our products and business. It also helps make new connections. The two top best sellers on my team last month were total strangers to me. One I met through one of my former supervisors. He posted something for me on Facebook and she responded wanting to try Lash Boost and Reverse (for her dark marks). I talked to her about the opportunity and she was interested. After she started to see results with our products, she joined me in business.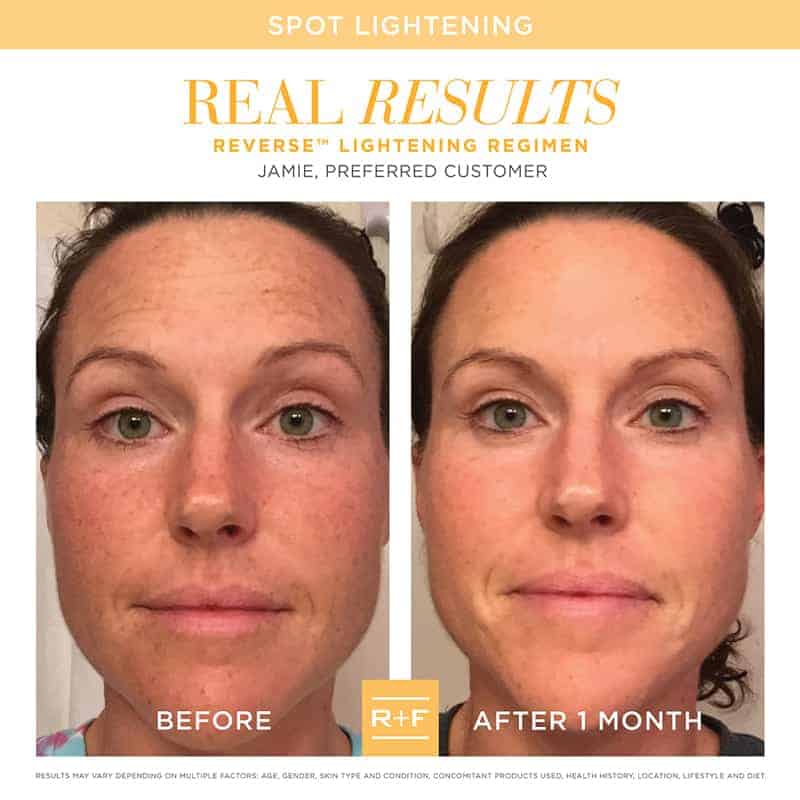 In turn, she recruited a friend, who, like me, is a CPA and the Director of the Tax Department at her firm.
We host events if we want to. It can be a small get together with friends (like my first one); or it can be a high scale event at a Jewelry store with champagne, special guests, prizes, and over 80 people like the last one. The decision is up to us. Because it is our business.
It is really a simple method. I would not call it easy, because there is still stigma associated with this business model as you point out at the beginning of this interview (even when Harvard and Forbes have said good things about it), so occasionally I might deal with skepticism, and I guess I would call that karma. After all, I ignored my friend for a year.
But remember, I am a lawyer, and the stigma associated with that profession is not too different. 😉 But anything good in life takes hard work. And you are looking at someone who took the CPA in one sitting (back when you had to take all parts at the same time; now you can take it one part at a time) and worked for 2 years just so she could afford law school. This? This is peanuts.
What has been your income trajectory with Rodan and Fields?
For the first few months in business (August, September and October 2017) I was able to pay for our utilities.
Keep in mind Hurricane Maria hit Puerto Rico (where the majority of my network was) in September of 2017. This derailed me a bit because: first, I was depressed; and second, I felt bad offering our products to people who went through this tragedy and many still didn't have power or water.
Even so, I earned my investment back in 45 days and have been profitable ever since. In November 2017, I decided to work it as any other business and push through. I knew this industry is recession proof, and that people were looking to feel a sense of normalcy again. Many were looking for new opportunities because of job instability. So with that mind shift, and with the snowball effect I mentioned, in November 2017 my business really started to grow.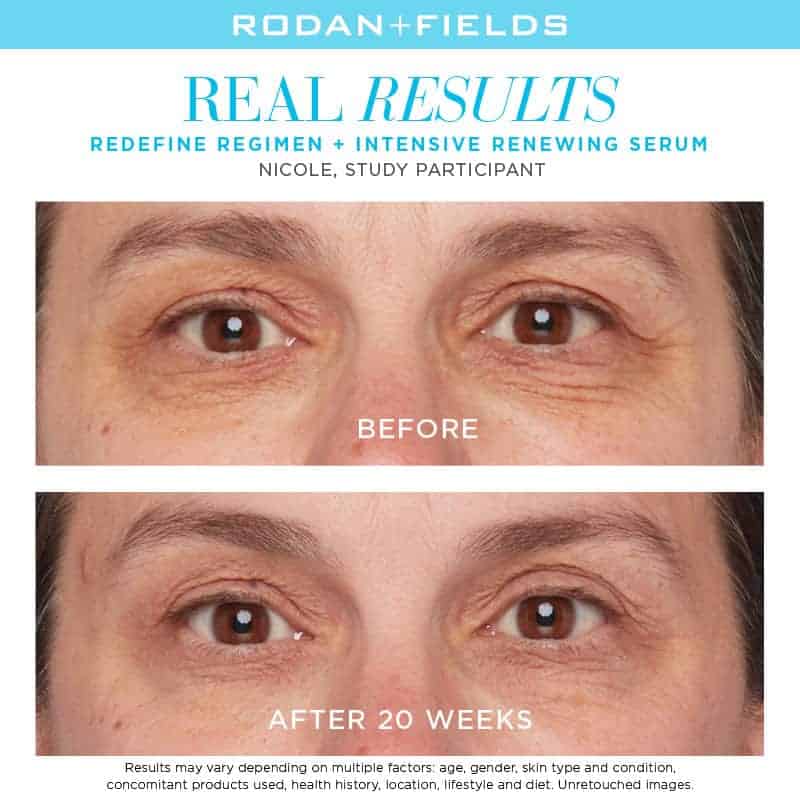 My paycheck from November was the one who made me open my eyes about the business and I felt more confident in offering it to others. Since November, 2017 my check started to really contribute to our finances. It has allowed us to have the ability to say yes to more to things we wanted to do. I started thinking how this could help others.
Best thing is people in my team are duplicating this, so they are also getting paychecks that help their financial situation. And that is very rewarding.
Like any business it takes time to build a highly profitable business. And I would be very skeptical of any business who guaranteed quick success. I know that in 2-3 years more, my life will be very different, because I can see the trajectory and I can tell the system, and the products work.

How did you first start out with Rodan and Fields? What did you do to start your R+F career? Were you required to spend money to become an R+F consultant?
I didn't spend. I invested in a business kit which included the products I already wanted for myself, plus much more.
This gave me the skin I wanted plus the benefit of a business in a box. Not to mention the tax benefit of deducting expenses I could not deduct as an employee. There are options for any budget ($45; $395; $695 and $995). I chose the $695 which was a couple hundred more than what I was going to spend as a customer.
After you join, we need to meet a sales volume of $100 to earn commissions. This can be met with the cost of the website ($24.95) and the purchase of products for ourselves or products we sell at full price. These costs (website and products) are not mandatory or automatic. Consultants can decide if they want to pay it or not any given month.
Did you throw a party?
We are not required to, but I decided to listen to what other leaders who came before me told me.
Because I knew they were doing well, I knew there was no need to fix what was not broken. So I hosted a small gathering at my house. I invited 3 friends and they brought a friend or two. To this day, I laugh that I just spent $21.40 in a couple of wine bottles, and cheeses from Aldi. The fruits of those $21.40 made it all worth it.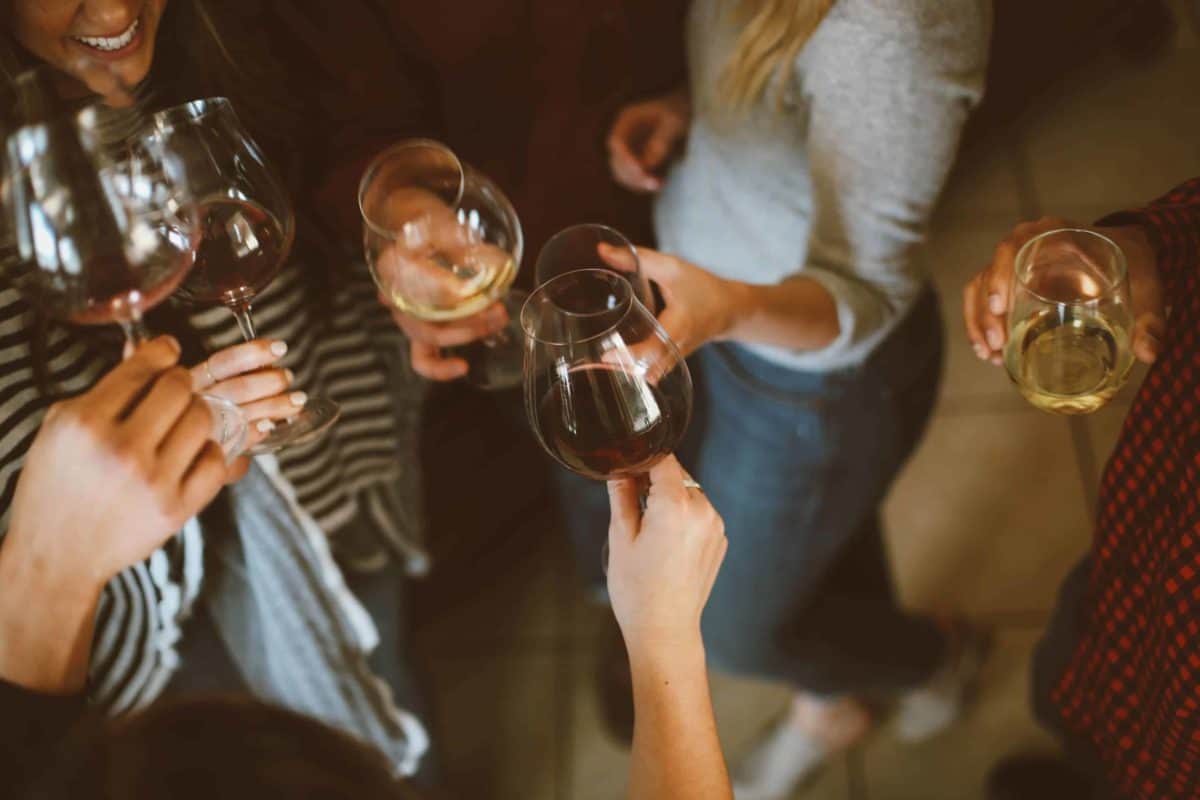 When did your R+F income exceed your expenses?
My second month in business.
How many hours of work do you put into R+F every week?
I, personally, dedicate approximately 10 hours a week.
I have consultants who work much less than that who are successful. I'll usually never work for big chunks of time at time (keep in mind I have a pre schooler and a 7 year old with me most of the time). It is usually 15 minutes here and there which I accommodate throughout my day.
Can you explain what a downline is? Have you built one? What does your current downline look like? How long did it take you to build it?
A downline is people you personally recruit. They, in turn, can bring other consultants to their own teams.
I recruited my first consultant after 6 months in business (shortly after my first good paycheck in November of 2017). After that, I have recruited 1-2 a month on average.
The fact that I have been in the Top 10 very often (11 out of 14 months) showed I was being successful without a team. It helped others see we can be profitable just with our personal efforts, and that helped my recruiting. I have 12 active consultants in my team who are direct to me (7 of those have promoted), some are not working the business. Because my team has duplicated it now has 23 consultants (not all are direct to me).
Best way to explain is: I have 12 "daughters"; the rest are "granddaughters", great granddaughters" or "great great granddaughters". I earn from all of them.

What makes Rodan and Fields different from other MLM systems?
First, I would say its origin, the company's profile and the projected growth. Many companies decide they want to have an MLM and then decide what product they will sell. Rodan + Fields already had a winning product in high end retail stores, where we partnered with Estee Lauder.
It wasn't until the doctors noticed that people were buying the products because of their friends' recommendations that they decided to get into MLM. They knew in the era of the IPhone and Social Media, people were more connected than ever so "word of mouth" was a total new game now. They knew this was the business model that was going to take them to the top.
And it did. It took us 9 years to reach $1 Billion in sales since we went on this model. This was not a small feat when I knew it took other brands decades to achieve this. We are the top selling skincare (#1) in US and Canada. It took us 2 years since we launched in Canada to be #1 there as well. We are # 1 against giants that have been in this industry for decades and are outpacing their growth.

The best part? This is just the beginning. Our brand recognition is only 30% in US (despite being #1). We have only 13% of the market share in anti-aging products. And the doctors have plans to open at least one new market a year. To do that, they joined forces with TPG, a private and global investor who will help Rodan + Fields fund the global expansion and provide additional know how and expertise to penetrate new global markets.
TPG's mission is to invest in disruptors because they have the best projected growth. So you have an idea of their good eye, they invested in Uber, Airbnb, Chobani, Cirque du Soleil, Spotify, and others, before these companies were who they are now. TPG's CEO and Co-founder, Jim Coulter, recently said to Business Wire:
"As a firm with a history of investing in businesses that are fundamentally changing their industries, we see Rodan + Fields as being at the intersection of emerging consumer trends and technology disruptions. This is exactly the kind of partnership we look for—an outstanding brand with proven success, an experienced and talented management team, and significant runway for growth". (BusinessWire).
Second, the doctors. These women are visionaries. They already created a #1 brand and $1 Billion brand with Proactiv. And they did it again with Rodan + Fields. With no publicity. In one lifetime. It is simply amazing.
Third, our products. They work. They are consumable. People love them so they have to come buy them again. They also refer their friends.
On that note, the results are things you can see. Many other MLM companies sell products that promise to make you feel better and people get discouraged. This is especially true of any product related to healthy eating or exercise. Usually people don't commit to these FADs for a long period of time. So your clients don't always come back. This need for replenishment is also absent in many other MLM companies that sell jewelry, candles, kitchen tools, leggings, and stuff you don't need to buy too often.
Fourth, for you to be successful you need to work hand in hand with your team. You grow together or you don't grow at all. There is no incentive in recruiting just for the sake of recruiting. The vast majority of sales go to happy clients.
Responding to Criticism of MLM
It seems like MLM has a mostly negative reputation within the personal finance blogging community. Could you please respond to some of the common criticisms, from your viewpoint as an R+F consultant?
"Most people don't make money, or barely break even"
This is true for many people. The sad part is people blame Rodan + Fields. If you join a gym, you will not lose weight for just signing up. You need to actually show up and work out. You also need to do it consistently. If you show up once a week and don't lose 10 lbs. like you wanted to, I don't think you would blame the gym.
However, the exact same thing happens in Rodan + Fields. People sign up with big dreams and expect to reach them by sending 5-10 messages a month to their friends and posting in Facebook once or twice. Then they blame the business model; their network; the price of the product, etc., when it doesn't happen.
I would be skeptical of any business that said you will get rich quick. As with any other business, this requires commitment and hard work. The upside is hard work could mean 30 minutes to an hour a day every day with a lot of perks (great skin, great friends, fun, rewards, trips, etc.)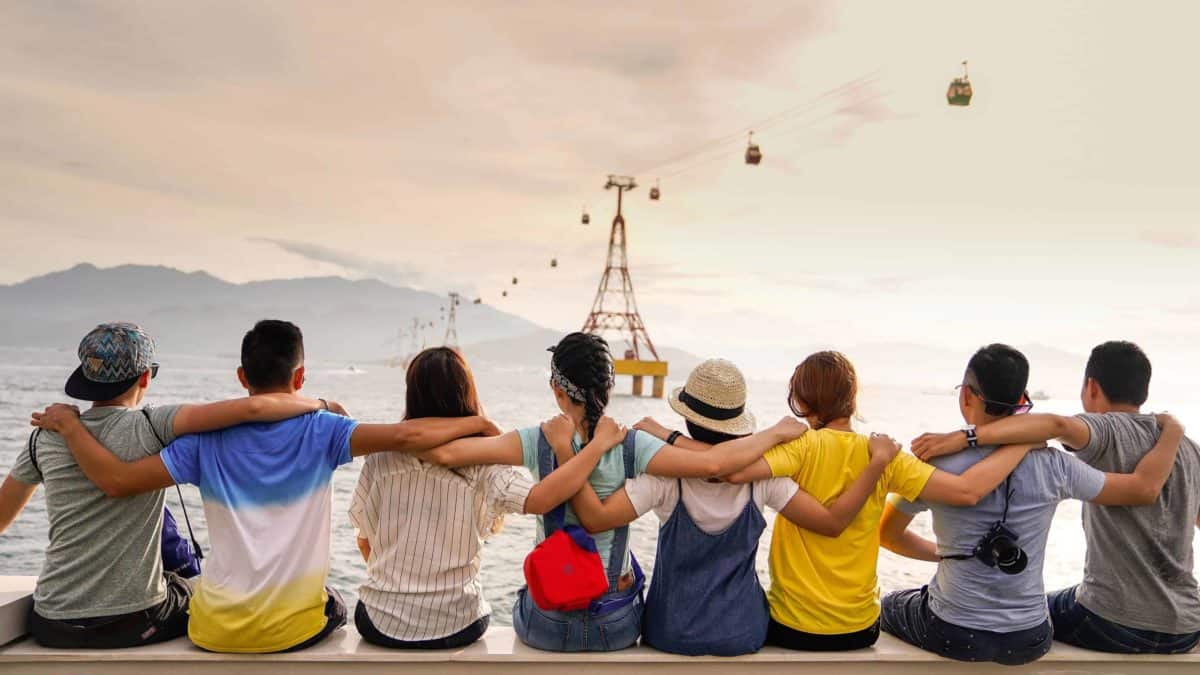 "It requires you to leverage your friends and family"
This one for me is the silliest one. Sorry, but I have to say it. If I open a restaurant, you bet I will tell all of my friends, and I will ask them to visit us and tell their friends to visit us. Why is sharing Rodan + Fields any different? In any event, there are billions of people with skin in the world. So if you don't want to "bother" friends and family, you are good. As I said, my top 2 sellers were strangers to me.
"People are sneaky in their sales pitches"
I can understand the notion because none of us like commercials. That is why we love Netflix. However, we don't get mad when we see sponsored ads in Facebook that are directed to us because of our Google searches. To the contrary, we say, "ooh, look at that cute top", and then we go to the link and many times buy the top.
The difference is in this last scenario, we are helping big companies make money. When you shop from a consultant you are also helping small business owners pay for their families' bills. Why is it that an ad for J Lo's perfume doesn't bother us, but a post by a working mom who wants to be able to work less in the future so she can enjoy her kids does? I truly can't understand it.
"Consumers can buy similar products for less money"
I washed my face with soap and, occasionally, I would add a moisturizer from a drug store brand. So I know what cheap skincare does: nothing. When people come to us, it is because they have tried many other things that haven't worked.
These products work. We pay for quality. It goes with everything we do in life. We pay for the 5 star hotel because we want a 5 star experience. When you want the #1 skincare in North America, you can't expect to pay $20.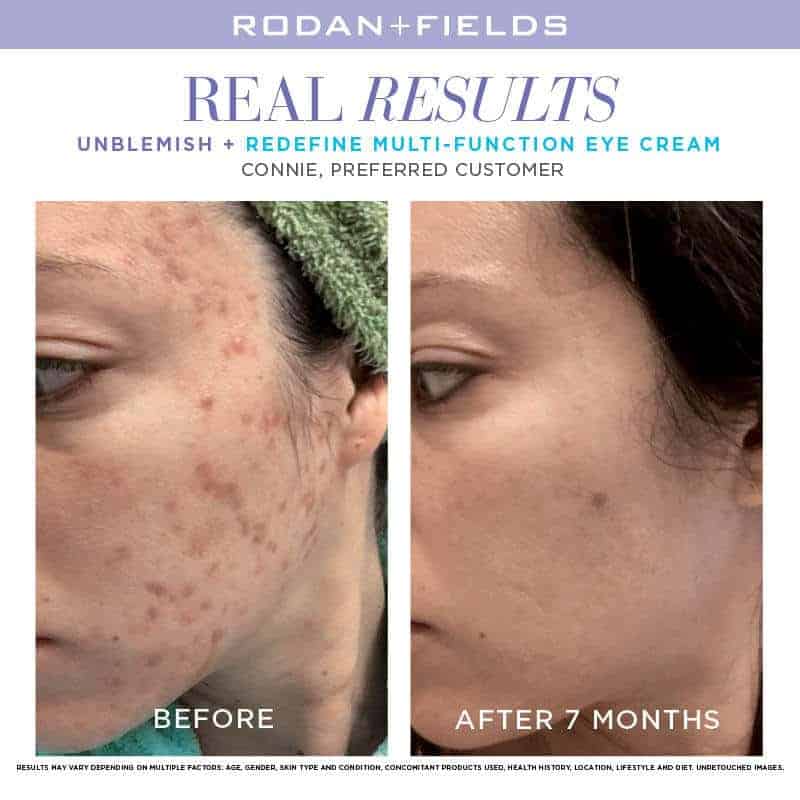 Why do you think some people end up disappointed with their MLM experiences, and what have you done that has made you different?
As I said people come with unrealistic expectations. They believe they will send a couple messages a month and have thousands in sales. So they get discouraged too soon and they quit. Others, just do the bare minimum so they get sad paychecks that discourage them even more because they feel they "deserve" more.
But the truth is we would not expect to open a restaurant just for 10 minutes a day and expect $3,000 a month in profit. However, a lot of people do when they join an MLM. It is as if they thought the business principles do not apply to this kind of business.
Making It In Rodan and Fields
Realistically, how much effort and time is required to make a good income as an R+F consultant?
As much effort as any other business. Your business will go wherever you take it.
If you treat it as a hobby it will pay as a hobby. If you commit and decide to put in the work (the messages, the calls, the training), consistently, you will make it.
It doesn't mean, however, it requires a lot of time. You should commit to at least to 30 minutes to an hour a day. Anybody can do that. Less Netflix binging, more making money. I know there are days that it can be harder than others. There have been many days where I have done nothing. But I try to make it up, like I would've if I didn't finish my legal briefs in time.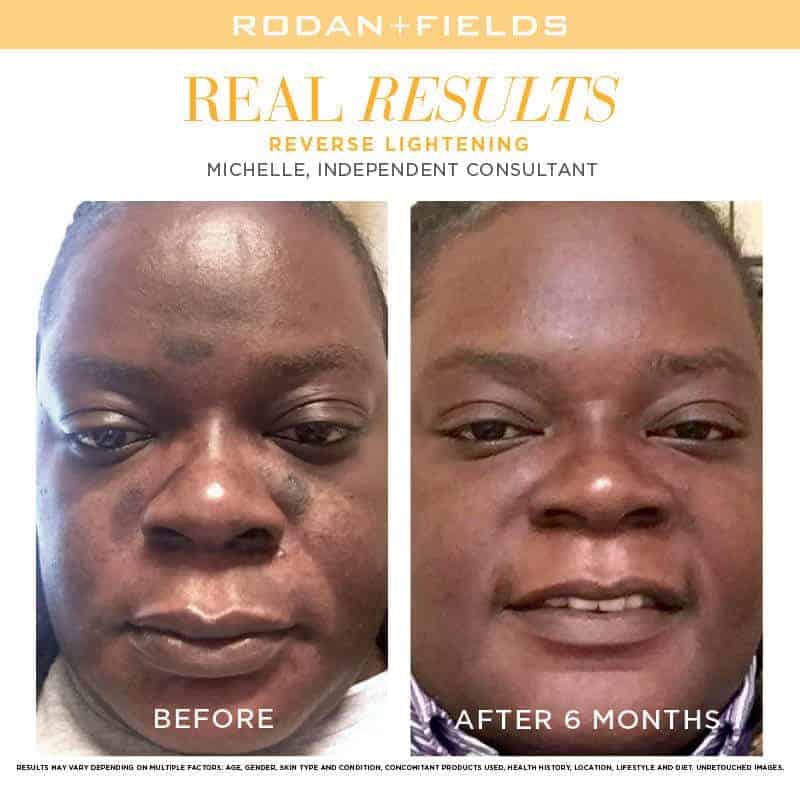 What kind of personality is well-suited to Rodan and Fields? What people can best benefit from (and be successful in) R+F?
Anyone can do this business. Some fear you have to be an educated woman, a social butterfly, gorgeous, and be struggling financially to succeed. But there are leaders who are admittedly introverts; some don't do their hair or wear make-up; many have no college education; some are in their 20's and others in their 70's. There are leaders who are men. There are professionals.
As an example, I have professionals in my team, stay at home moms and retired women. Two were already millionaires when they joined Rodan + Fields; two were already six-figure earners. You name it. So literally, anyone can succeed as long as they are willing to commit and be coachable.
My first goal was to pay off my credit cards; I did that. My second goal was to be able to pay our mortgage so we could use one of my husband's paychecks for extras (saving or enjoying life more). I'm doing that. My next goal is to be able to make as much money as I was making when I left my last job as a lawyer.
The ultimate goal is to give my husband the option of whether to work or not (although I'm not sure he would take it). My husband and I have a passion for real estate, so we would love to start a business in that industry at some point, and I know Rodan + Fields can let us do that. I would love to travel more and give back to community and make a difference. I want to dream big. None of this means I have decided not to be a Trial Lawyer ever again. I love it. But I love the fact that it can be an option and not an obligation. Who doesn't like options?
Anything else you'd like to say?
If you, the reader, have read all of this, I would bet you are interested in knowing more. You are interested in making changes in your life. But you may be afraid that you will not succeed. I know. I was you. For one year. All I can tell you is, it never hurts to listen.
Give yourself a chance to know more and then if you are still curious, give yourself a chance to try it. And like I read the other day: "You believe in Santa for 8 years; you can believe in yourself for 5 minutes". Circle back to whoever presented this opportunity to you. They truly want the best for you.
If no one has, but you are interested, you can contact me or anyone whose story resonates with you. I would be happy to advise you and help you in this process. You can contact me (Massiel Bermudez) to know more.
Disclaimer: This is my personal story. Actual earnings may vary from consultant to consultant. For more information, search Rodan + Fields Income Disclosure Statement.
---
What has been your experience with Rodan and Fields?
Last update: 11/8/2018