Want to make around 8% on your dollars in a simple savings account? Yes, it's possible, but you have to put it in a crypto bank, which of course comes with some risks. Still, I think this belongs in a good, balanced portfolio, as long as you use a trustworthy "crypto bank". To find that, let's take a look at the safest crypto savings accounts.
Disclaimer: This is all my personal opinion and not financial advice or any other kind of professional advice.
November 2022 Update: There are no safe crypto savings accounts anymore, in my opinion. The only ones that are possibly safe are smart contract-based decentralized services, like AAVE.
The Safest Crypto Savings Accounts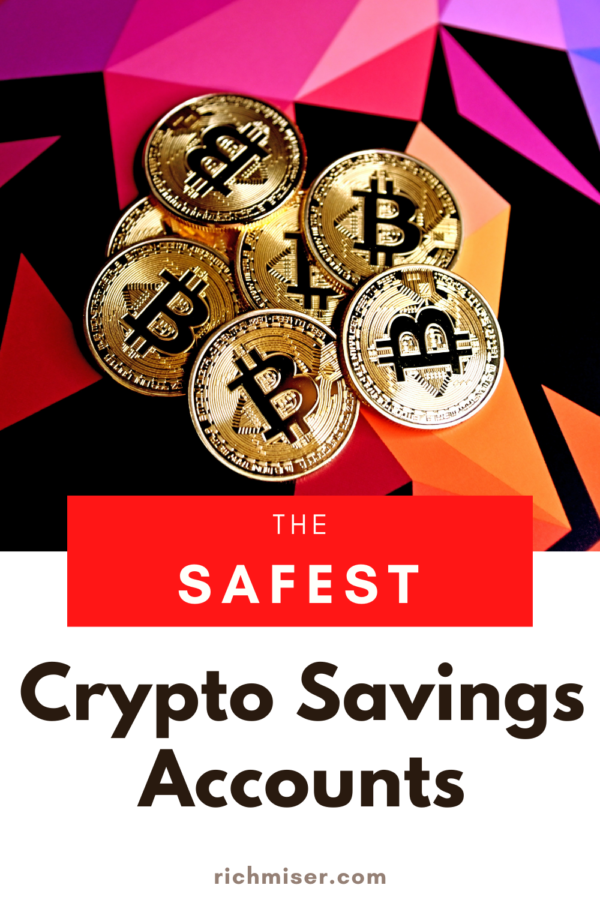 Note: This is an opinion piece. This is all my personal opinion, based on my best-efforts analysis at the time of writing. I did my best to research the facts, but I cannot guarantee anything and it can become outdated at any time. Please be sure to confirm what I say here by doing your own research.
How does this Even Work?
To earn close to 8% interest in simple US dollars, you need to follow one additional step (as compared to a traditional bank) once you open your accounts. You must convert your dollars to a stablecoin by either doing a straight conversion or buying the stablecoin. Huh?
There are two big kinds of stablecoins: the first is tethered coins like Geimini Dollars. It's just a cryptocurrency that is always worth $1 because it's backed 1:1 by actual dollars or traditional securities. The second is something like DAI, where the value is also $1, but it's because it's collateralized by crypto via some rather complex mechanics.
In any case, once your dollars are converted to stablecoins, you deposit those in the account. And that's it! You start earning extremely high interest.
What are the Risks and Rewards?
So both are quite big. In terms of rewards, you can make earn interest on your crypto, at a compounding rate of around 10%, in stablecoins (you can also deposit traditional crypto like ETH). Again, stablecoins are pegged 1:1 to the US Dollar, like Tether, DAI, and Gemini Dollar. What this boils down to is that you can passively grow your dollars at around 10% per year. That's way more than any bank that I know of, more than pretty much all available bonds, and much more than the rate of inflation.
The risk is that you lose all your money. Since no government insures crypto, a "bank failure" could mean you lose all of your assets with little or no real recourse. So how can we mitigate this risk? Read on to find the safest crypto savings accounts.
What Do I Look For?
I look for two main things: the country the company is based in, and their licenses. I want a company that is based in a stable, developed, democratic country with low corruption, and I want that company to be well-licensed and regulated. By the way, I am using the term "license" loosely to mean both a traditional operating permit, and government registrations.
Secondarily, the company's history and reputation also matter to me.
The Crypto Savings Accounts
BlockFi: Probably Safe
BlockFi may be the best-known crypto savings account. It's well-known in the crypto space and enjoys a pretty good reputation.
It seems to be based in the US, with offices in New York, New Jersey, Argentina, the UK, Poland, and Singapore. Finding its licensing information is easy, and it appears to be licensed in most US states. I checked the California license, and it checks out: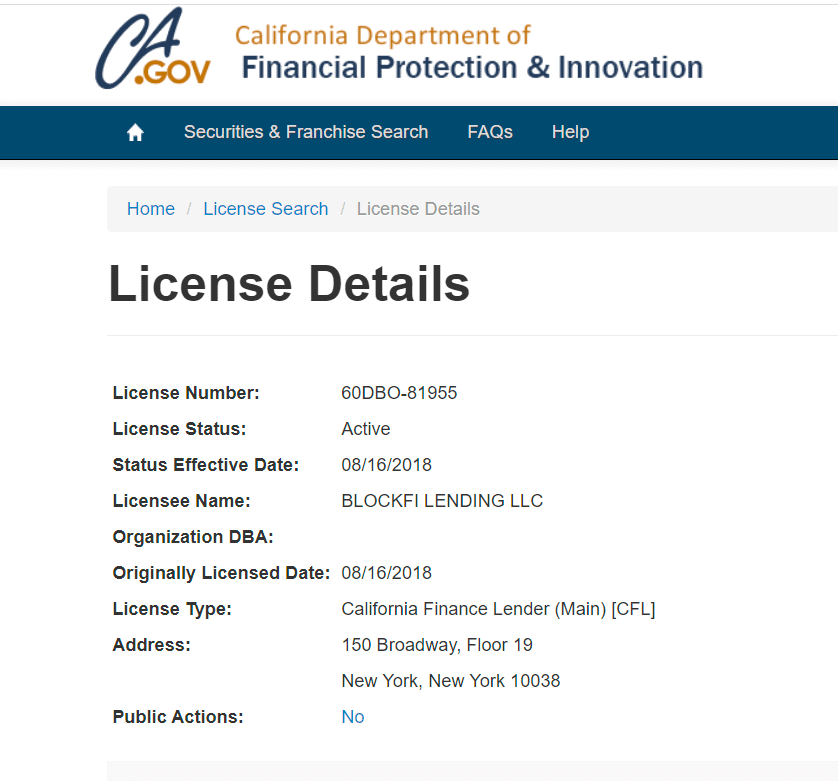 As well, it is backed by important investors like Coinbase Ventures and Winklevoss Capital. Also, I like that it has the names and bios of 10 people on its leadership team right on the website.
However, I don't like that BlockFi does not list street-level office addresses on its website (it only lists cities). I was able to find a street address in New Jersey using Google Maps, and it leads to a normal-looking building, though it seems like it may be a shared coworking space (201 Montgomery St Suite 263, Jersey City, NJ 07302).
Overall, I think BlockFi is probably safe.
Gemini: Probably Safe
Gemini is very well-known and has famous founders: the Winklevoss twins. It is based in New York and is US-licensed and regulated. You can easily find its address and phone number.
On the downside, when you use its "Earn" feature to earn interest on your crypto, it is actually sending the money to its partner, an entity called Genesis.
Still, the Winklevii (as they are known) are too famous and have too much riding on their reputations to mess this up. I think they are trustworthy.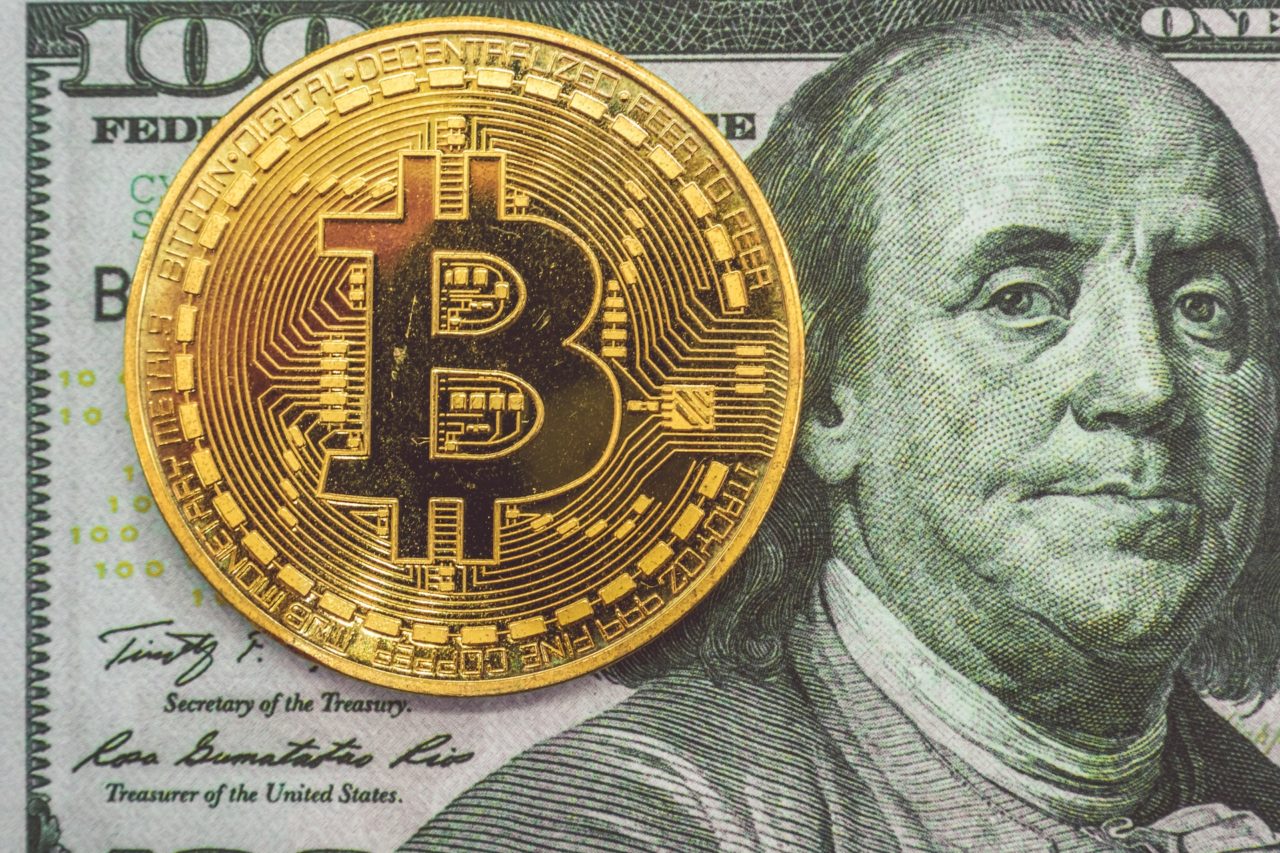 Summing It Up: How to Safely Earn Interest on Your Crypto
So I'm updating this article after the 2022 crypto meltdown, which took down Celsius and Voyager, which previously appeared pretty safe. It turns out they weren't. Also, BlockFi is not accepting new deposits to their interest-bearing accounts. So, who's left? Gemini is, and I still trust them. Other than them, you could go with a DeFi platform like AAVE, but it's risky and there's no customer service or anything. It's just a program on the blockchain.
All said and done, the only "crypto bank" I currently trust is Gemini.
Would you deposit in one of these accounts to earn interest on your crypto?