Want to make around 10% on your dollars in a simple savings account? Yes, it's possible, but you have to put it in a crypto bank, which of course comes with some risks. Still, I think this belongs in a good, balanced portfolio, as long as you use a trustworthy "crypto bank". To find that, let's take a look at the safest crypto savings accounts.
The 3 Safest Crypto Savings Accounts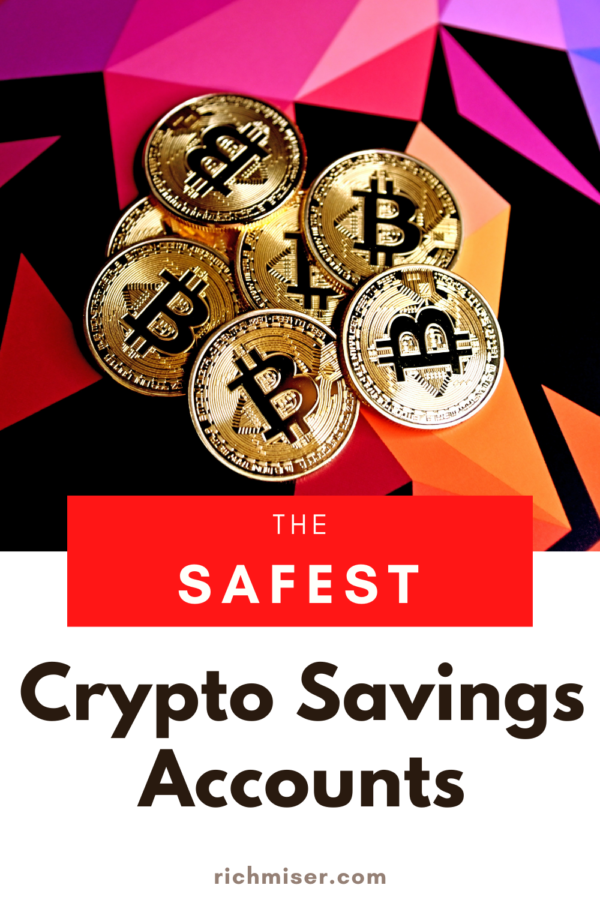 Note: This is an opinion piece. This is all my personal opinion, based on my best-efforts analysis at the time of writing. I did my best to research the facts, but I cannot guarantee anything and it can become outdated at any time. Please be sure to confirm what I say here by doing your own research.
How does this Even Work?
To earn close to 10% interest in simple US dollars, you need to follow one additional step (as compared to a traditional bank) once you open your accounts. You must convert your dollars to a stablecoin by either doing a straight conversion or buying the stablecoin. Huh?
There are two big kinds of stablecoins: the first is tethered coins like Geimini Dollars. It's just a cryptocurrency that is always worth $1 because it's backed 1:1 by actual dollars or traditional securities. The second is something like DAI, where the value is also $1, but it's because it's collateralized by crypto via some rather complex mechanics.
In any case, once your dollars are converted to stablecoins, you deposit those in the account. And that's it! You start earning extremely high interest.
What are the Risks and Rewards?
So both are quite big. In terms of rewards, you can make earn interest on your crypto, at a compounding rate of around 10%, in stablecoins (you can also deposit traditional crypto like ETH). Again, stablecoins are pegged 1:1 to the US Dollar, like Tether, DAI, and Gemini Dollar. What this boils down to is that you can passively grow your dollars at around 10% per year. That's way more than any bank that I know of, more than pretty much all available bonds, and much more than the rate of inflation.
The risk is that you lose all your money. Since no government insures crypto, a "bank failure" could mean you lose all of your assets with little or no real recourse. So how can we mitigate this risk? Read on to find the safest crypto savings accounts.
What Do I Look For?
I look for two main things: the country the company is based in, and their licenses. I want a company that is based in a stable, developed, democratic country with low corruption, and I want that company to be well-licensed and regulated. By the way, I am using the term "license" loosely to mean both a traditional operating permit, and government registrations.
Secondarily, the company's history and reputation also matter to me.
The Crypto Savings Accounts
BlockFi: Probably Safe
BlockFi may be the best-known crypto savings account. It's well-known in the crypto space and enjoys a pretty good reputation.
It seems to be based in the US, with offices in New York, New Jersey, Argentina, the UK, Poland, and Singapore. Finding its licensing information is easy, and it appears to be licensed in most US states. I checked the California license, and it checks out: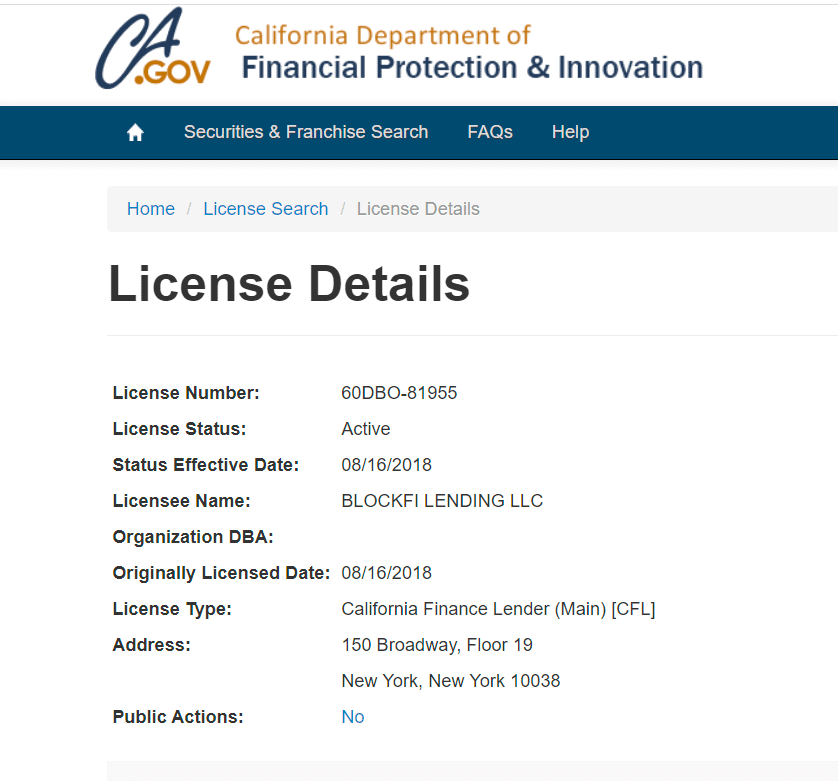 As well, it is backed by important investors like Coinbase Ventures and Winklevoss Capital. Also, I like that it has the names and bios of 10 people on its leadership team right on the website.
However, I don't like that BlockFi does not list street-level office addresses on its website (it only lists cities). I was able to find a street address in New Jersey using Google Maps, and it leads to a normal-looking building, though it seems like it may be a shared coworking space (201 Montgomery St Suite 263, Jersey City, NJ 07302).
Overall, I think BlockFi is probably safe.
Celsius Network: Probably Safe
With Celsius, I like what I see. It's based in the UK, and clearly lists an address in London and both US and UK phone numbers on its site. I called the US number on a Saturday and got a phone tree, but at least the number exists and is real. Also, Celsius has a page with its US and UK license and registration numbers, and links for you to verify those licenses.
Like BlockFi, Celsius has a "Team" page with the full names and bios of their executive team. Of all of the "banks" I researched, this one has the best disclosures and transparency. Still, some have raised concerning doubts about its loaning and investing businesses.
On the good side, they said, on Twitter, that "we will be launching a self insurance plan for all…users that will cover all your coins, it will take us a few months but it will insure coins lent out to institutions and exchanges". Plus, CEO and serial entrepreneur Alex Mashinsky is well-known and frequently on TV, so he has a name and reputation to protect.
Overall, it seems very legit.
Gemini: Probably Safe
Gemini is very well-known and has famous founders: the Winklevoss twins. It is based in New York and is US-licensed and regulated. You can easily find its address and phone number.
On the downside, when you use its "Earn" feature to earn interest on your crypto, it is actually sending the money to its partner, an entity called Genesis.
Still, the Winklevii (as they are known) are too famous and have too much riding on their reputations to mess this up. I think they are trustworthy.
Voyager: Possibly Safe
I had never heard of Voyager until recently, but it looks fairly good. It's based in Canada, and is publicly traded, which is a great thing since that comes with a lot of disclosure and reporting requirements.
After doing some digging, I was able to find a US address and phone number, though the license info is hard to find.
Voyager seems OK, but it doesn't look as good as Celsius, Gemini, and BlockFi.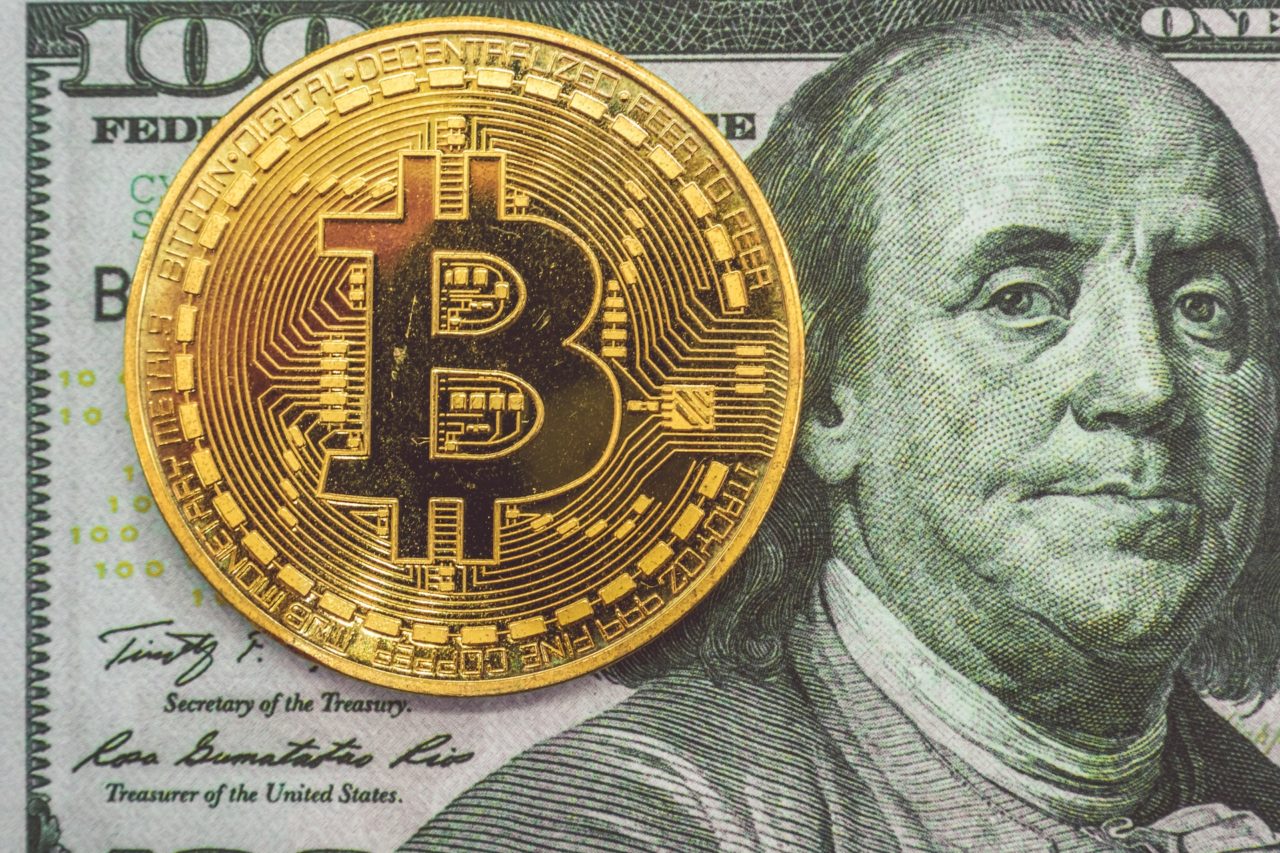 CoinLoan: Possibly Safe
CoinLoan seems OK. It is based and licensed in Estonia, and registered in the US. It has Estonian and US phone nubmers, and an Estonian address. At least from an American point of view, my concern is that I can't find a US address or comprehensive US licenses. Moreover, its website does not have names and bios for its team (that I could find).
I guess CoinLoan has the bare minimum, but I would not put my money there until they disclose more information.
Nexo: Concerning
No, just no. Nexo looks neat on the surface, but there are some red flags. It says it's licensed and regulated, but I cannot find a single license number on its website. There are no detailed names and bios for its executive team on the website. I cannot find an address (it seems to be based in the Cayman Islands).
Will you lose your money with Nexo? Probably not. But I would not sleep comfortably putting my money there.
Summing It Up: How to Safely Earn Interest on Your Crypto
Let me be clear: there is risk here. Even if you deposit US Dollars, you are really depositing a stablecoin (which carries some risk), and you do not have deposit insurance, as with a bank. However, you can make 4-10% or more per year.
So which is the safest provider? No way to tell; however, there are three that seem the best to me, in terms of safety: Celsius, Gemini, and BlockFi. Of these, Gemini's interest is low (less than 5% for the DAI stablecoin), so that kind of excludes it if you want a really competitive yield. You're left with Celsius and BlockFi.
Of these, I give the slight edge to BlockFi because they are simpler and more straightforward, and I did not like this concerning article about how Celsius loans out and invests assets.
So, personally, I think I'll go with BlockFi.
Would you deposit in one of these accounts to earn interest on your crypto?