Facing the onslaught of Hurricane Irma, and like many other Floridians, I was subjected to a mandatory evacuation of my Miami house recently. I hastily packed a bag and got out of there, winding up in Maryland after several days of sleeping in hotels by I-95 and getting stuck in periodic traffic jams. Overall, the driving time was over 25 hours.
But I'm more than thankful. I was one of the lucky ones, as I escaped with my life, and my house seems minimally damaged. Along the way, though, I picked up some neat tips about hotels.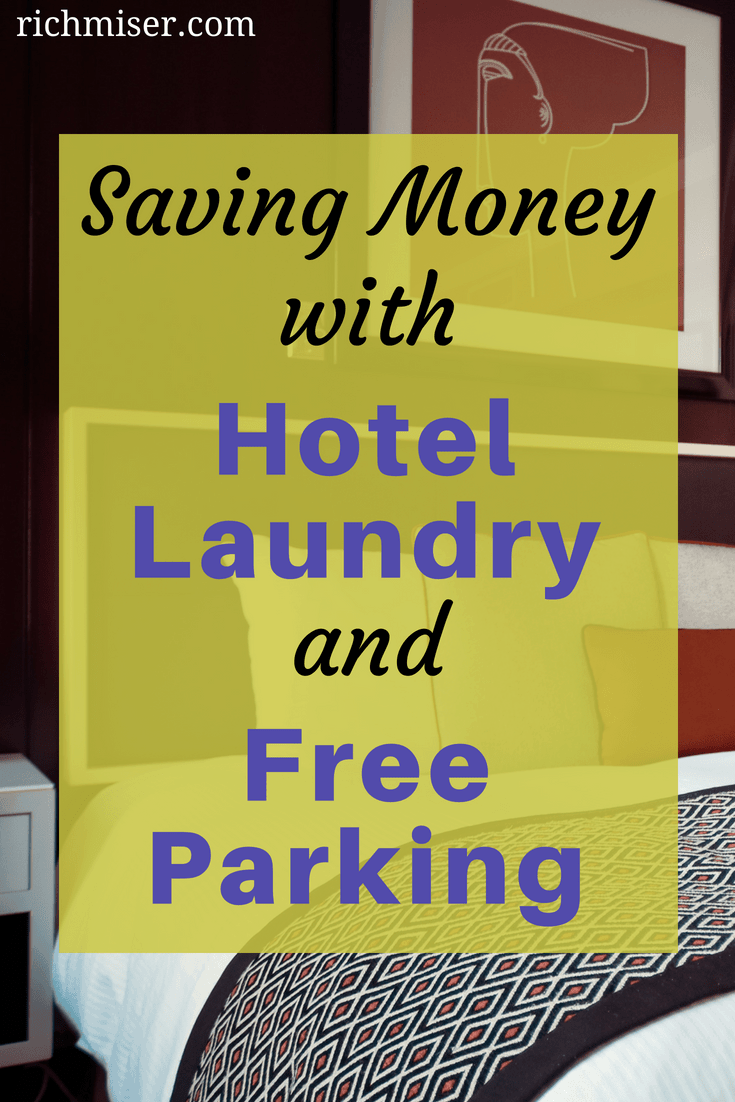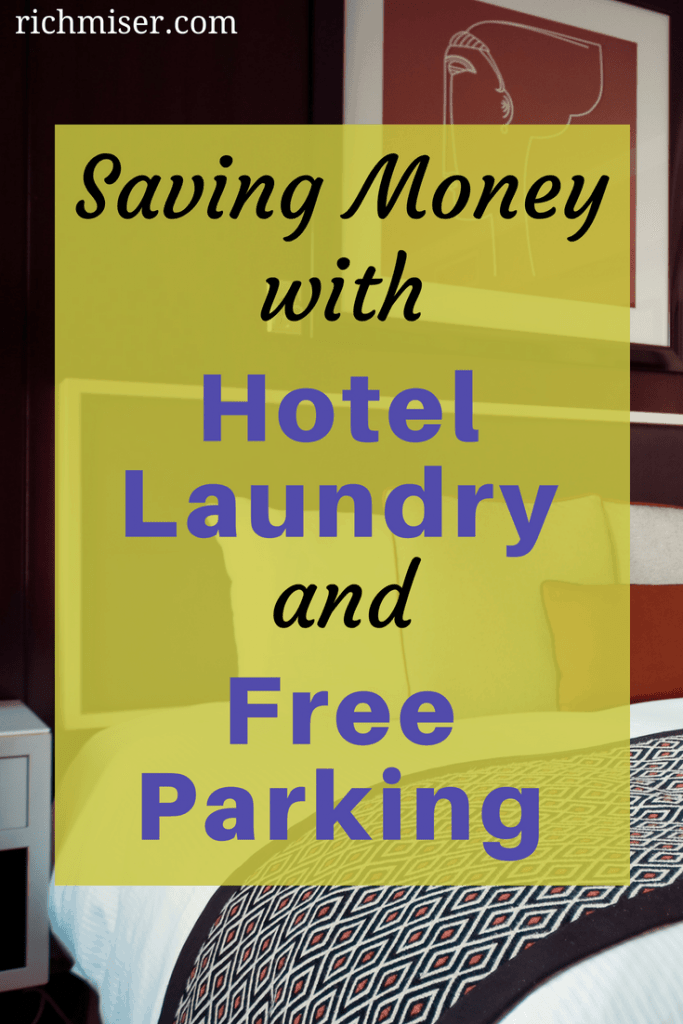 Free Parking
So it turns out that hotels can screw you out of your money in many ways, and one of them is parking. It is not a rarity for parking to cost in the neighborhood of $20 per day, for self-parking. For example, this is the parking policy for the Embassy Suites Miami Airport: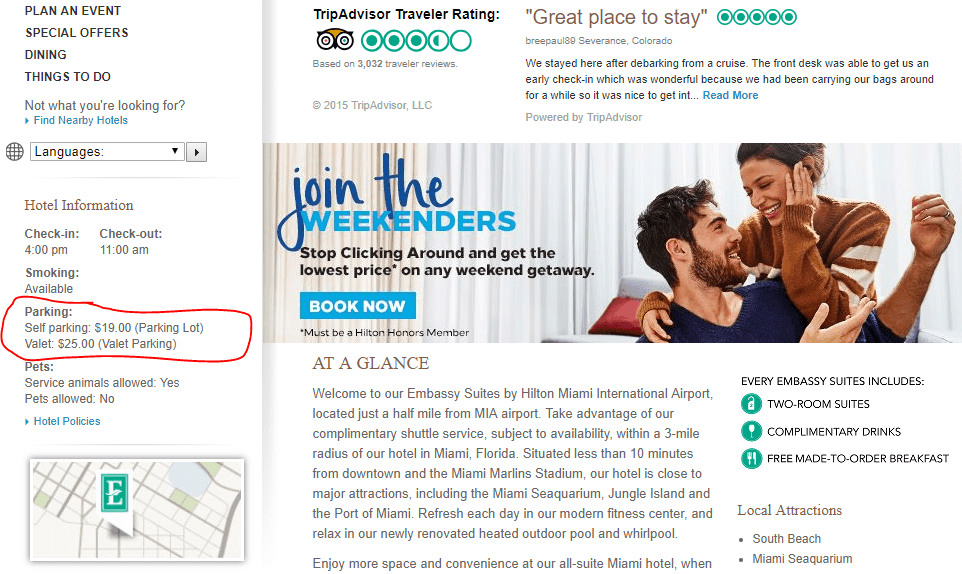 I mean, I can understand a reasonable charge for valet parking, since that costs money for the hotel. But self-parking? How much can it cost them to recoup the expense of building and running a parking lot? I can't believe it could be $19 or $20 per day, per guest. That's just another "revenue stream" for them.
So how do you avoid this? The easiest way is to use a "free parking" filter when you search for hotels. For instance, on the website for Hilton (my favorite chain), you can use a checkbox off to the left once you input the city and dates you're looking for: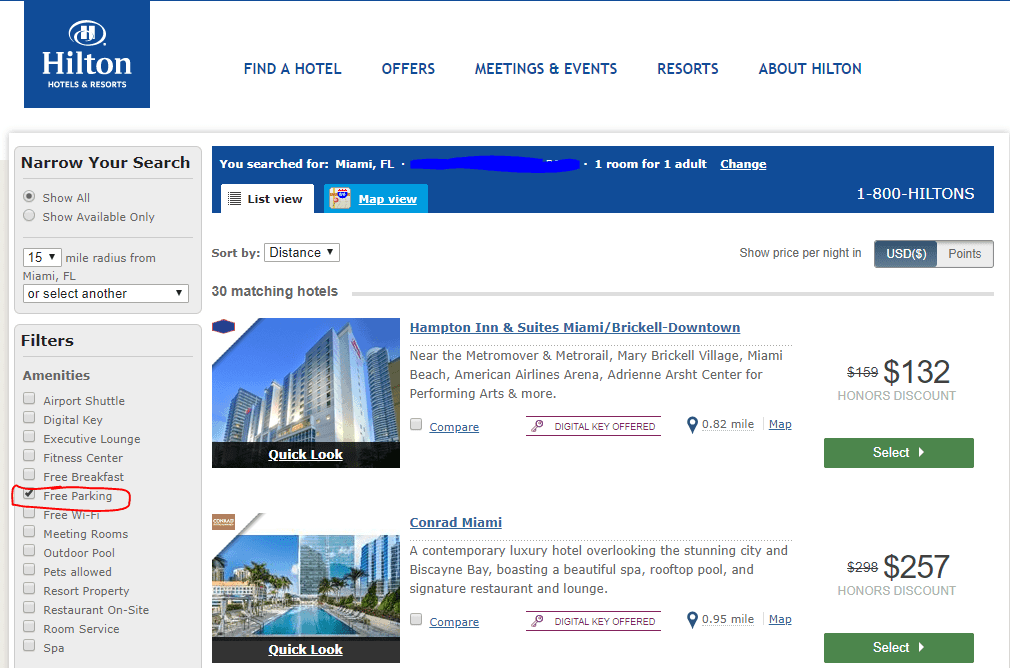 You can also go to an individual hotel's website:
My point is that you don't want to show up at a hotel after a long night of driving, only to find out that you're about to pay $15 or $20 per day for the privilege of parking your car. So it's absolutely a good idea to check beforehand, and steer clear of the parking tyrants when possible.
Suds and Savings
I only put like 3 shirts into my hurricane-evacuee bag, and they were gonna start to smell if I didn't scrub 'em up. However, some hotels can charge exorbitant prices to wash your tighty whities so, up until recent days, I would wash my clothes in the sink with Woolite detergent, and hang them up wherever I could for a day or two to dry. (Pro tip: if you do this, don't wash clothes the day before you need them; they frequently take up to two full nights to dry).
So on this particular occasion, I was all smiles when I checked into a Hilton Garden Inn in Maryland, and the clerk told us that the hotel had a coin laundromat. Yass!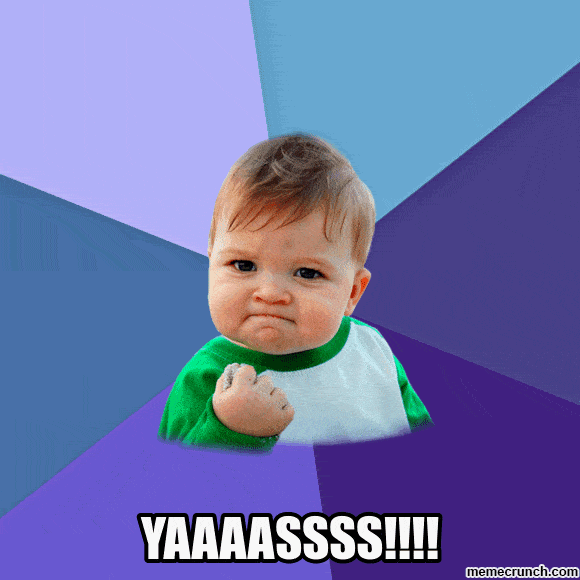 Indeed, my wife and I did some laundry for about $6, including the Tide detergent the hotel sold us.
Unfortunately, it's not easy to filter hotel search results for coin laundries, like you can do for free parking. So you normally have to go to the hotel website, and look for it there (usually under "amenities"):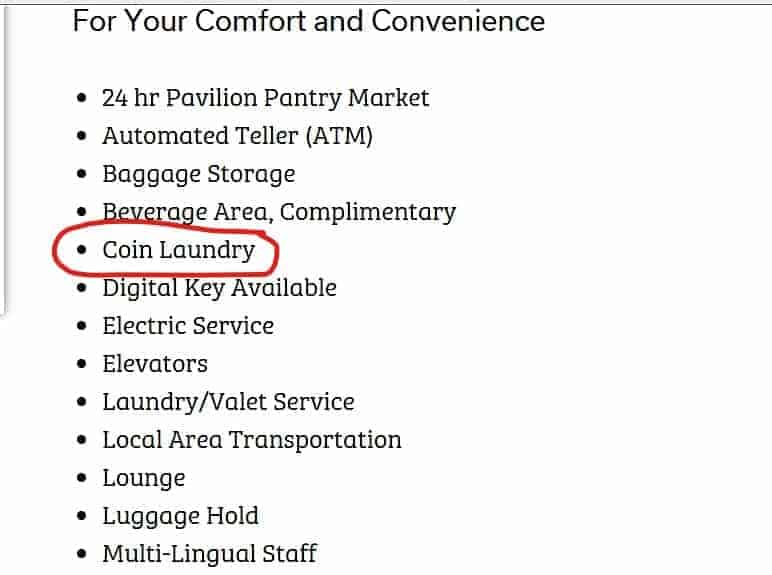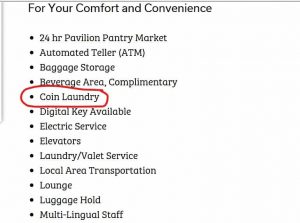 Bottom Line
So yeah, this is not earth-shattering news. But hotel laundry and parking charges are two of the ways hotels put their hands in your pockets. Look for the ones that don't!